See Old-Lumens thread here on modding two of these TSC light.  I decided to check out the 3AA he was modding so I stopped on my way home from work.  I was impressed by the new large selection of LED lights!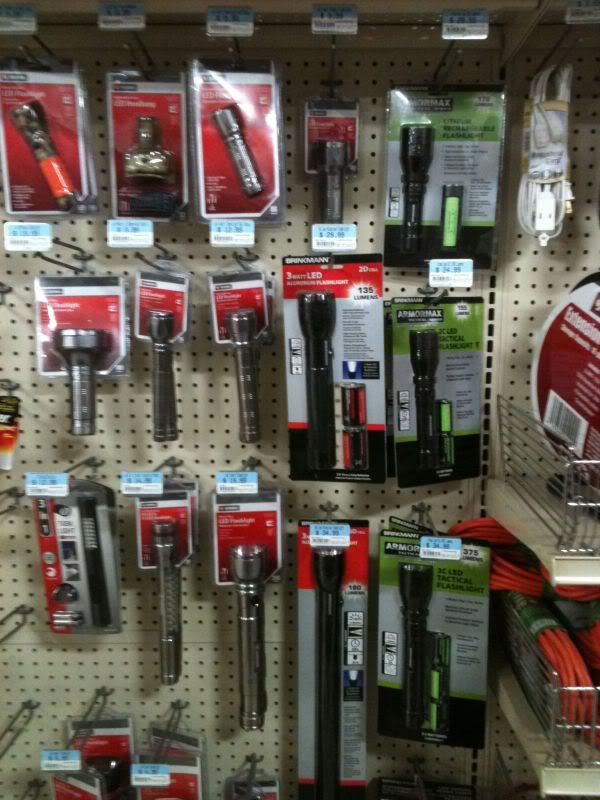 Notice the 18650 light w/charger in the upper-right?  Couldn't make out the battery type/brand.  Quite a wide selection and what caught my eye was the 2C and 3C lights (Brinkmann's).  The 3C is rated 375 lumens for 4 hours with Hi-Low-Strobe (virtually all here are those modes) sold with alkalines. Has quite a deep reflector and it looks like it might be an XM-L (if it's a cree) because the emitter is rather large.  See photos.  The 3C is $34.99 though.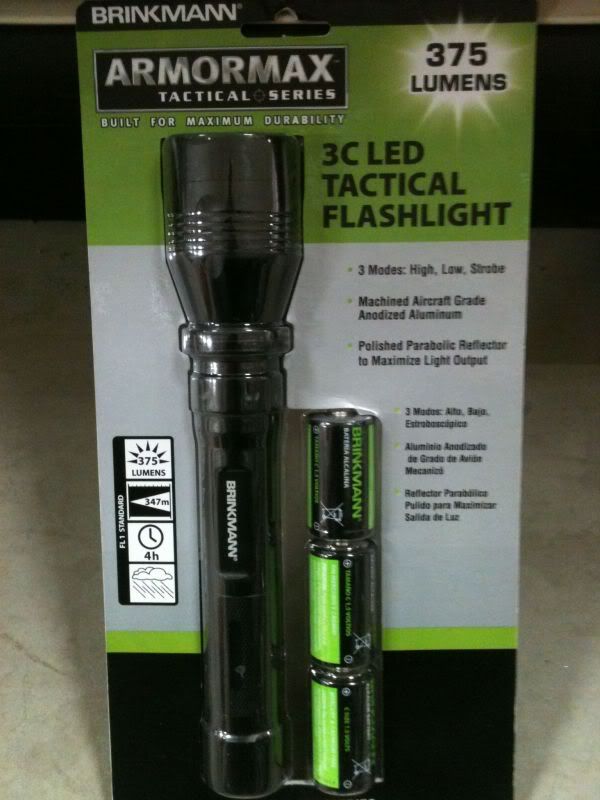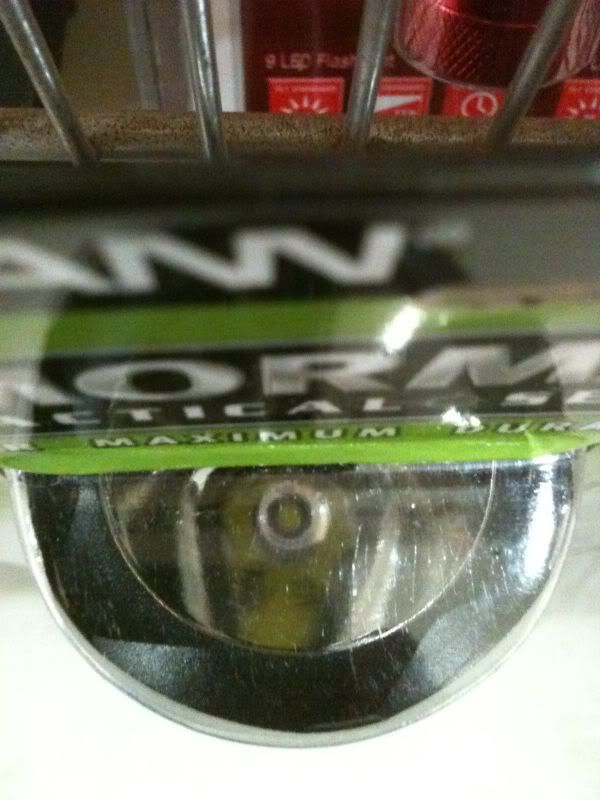 See that long mother in the first photo?  That's a 6D Brinkman rated 180 lumens for 38 hours.  (Why on earth wouldn't someone use a shorter light and just carry extra batteries????)  Here's a closeup:
Anyway, I think most would be interested in the 3AA, which I bought.  It has a nice style and nice feel although now I think most of it is plastic.  Old-Lumens has some nice photos over in his thread.  Here are myphotos of it next to my SAIK SA-305: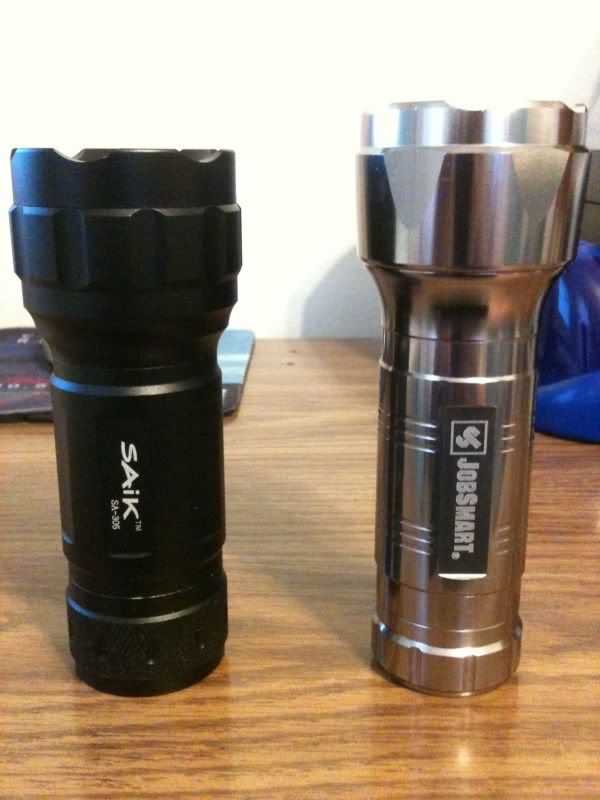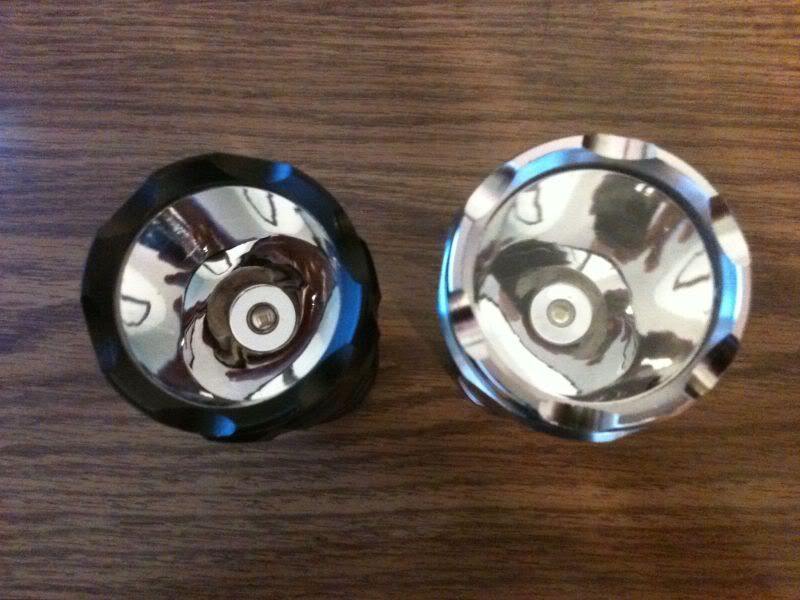 I think the head and main body tube are plastic.  The short connector between head and body and the tailcap seem to be aluminum.  (I had a hard time figuring out whether it really was plastic though.)  The TSC light seems to have a better tailcap switch (more solid feel) and it tailstands perfectly.  It still has the plastic lens and reflector, although this one is deeper than the SAIK's (maybe 5mm deeper).  The reflector is held in by a retailing piece.  As Old-Lumens said in his thread, the heatsink is hollow just like the SAIK's.  The stock output isn't too shabby (for a retail store light).  I don't think it has as many rings in the beam as the SAIK.  It's not a cree emitter though.  Whatever it is, they rated it 180 lumens for 3 hours.
-Garry