Panasonic AA BK-3HGAE 2700mAh (White)


Official specifications:


Maximum Capacity: 2700mAh

Minimum Capacity: 2500mAh

Nominal voltage: 1.2V

Maximum temperature raise at different discharge currents: 1A:+1,1°C, 2A:+3,1°C, 3A:+5,6°C, 5A:+11,1°C, 7A:+15,9°C, 10A:+17,8°C
Panasonic is both selling eneloops and Pansonic cells, they are not the same.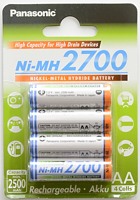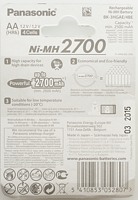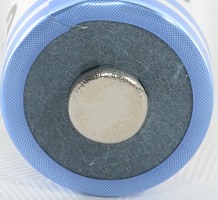 The curves looks very much like other 2700mAh cells.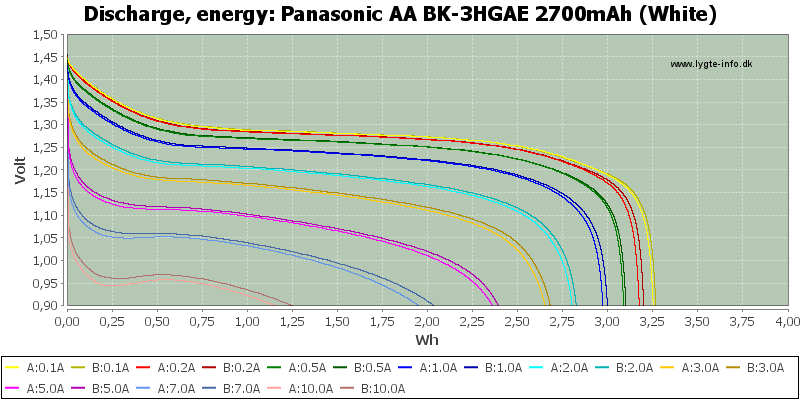 Conclusion
It looks like good batteries with high capacity, but the difference from 2500mAH rated batteries up to these is not very large.
Notes and links
How is the test done and how to read the charts
Compare to other AA/AAA batteries: Alkaline/NiMH/Lithium