I have pets. And sometimes they walk on my desk and work bench. Sometimes when they do, they stand on my USB cords that are plugged into my chargers right at the charger and that makes them flex in a bad way. I also occasionally have dropped the chargers (grrr). But I have also had USB ports on the iMax B6 mini especially fail due to no other reason but normal use and very weak design inside (I've looked at it) The USB port attachment to the circuit on the B6 mini is very weak and prone to break after repeatedly plugging the USB cord into the charger.
If you have a B6 mini and it hasn't happened to you yet, take care. The USB ports on the B6 mini clones "might" be sturdier than the authentic B6 minis.
So, my first recommendation would be to unplug the USB cord from the chargers as infrequently as possible. Leave em plugged in if you can because like a lot of cell phones, the USB ports can and do fail just because of poor internal design.
Because of this, I figured out a way to secure the USB port against damaging movement. I created these simple supports that attach to the devices using the existing OEM screws and hold the USB cord firmly in place and prevent unwanted movement that can weaken the USB connector inside the chargers.
Once installed, I never pull the USB cord back out of the charger. I treat it as a permanent part of the charger and so avoid USB port failure for good.
If you have a 3D printer and want the x3g or STL file so you can print one just PM me. And if you make them for others, give my post here credit

If you don't have a 3D printer, and don't have a friend who does and are interested, I'll be glad to send you one. Just cover the costs of making and mailing it. About $4.00 total
If you have a 3D printer and like designing and creating, make a better design and share it.
They work great and I don't ever have to worry about failed USB ports again. I suppose I could also make one for the MC3000 and others.
If you don't have a 3D printer yet, whatcha waiting for??
Turnighy Accucel 6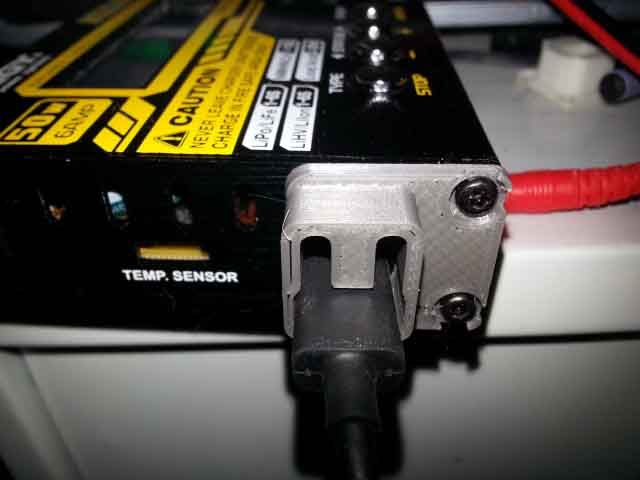 iMAX B6 Mini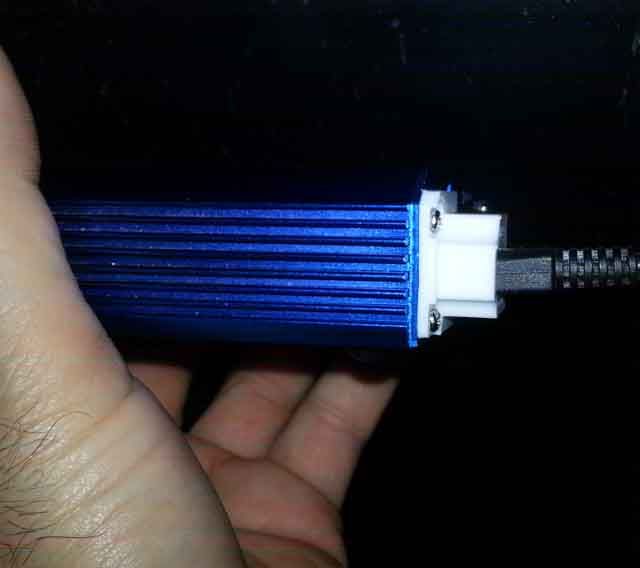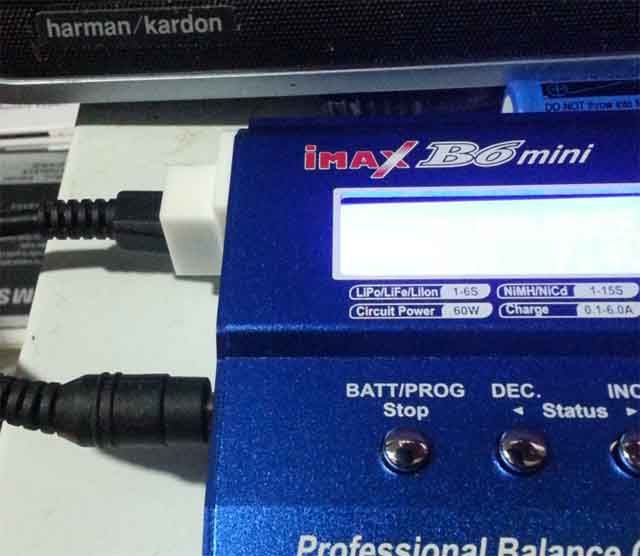 .
.
.
Here's something else cool I made with my 3D printer….a few battery organizer trays