Mmmkay, been touting with BanL in this regard recently via PM and through KD's thread, his reply got me a bit puzzled.
0K, I can see certain switch assemblies sold together. Here the one to replace/rework: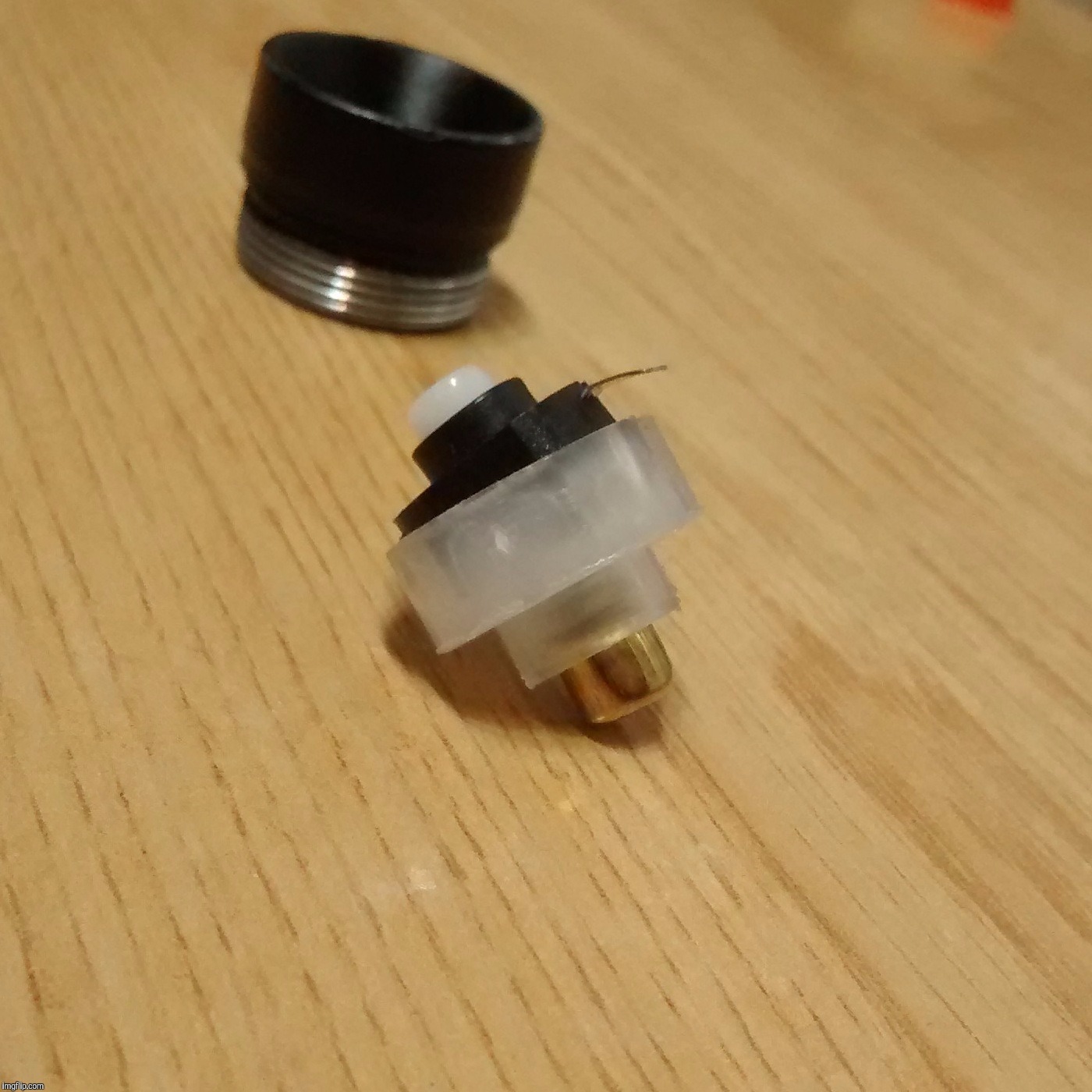 The main thing here is the white plastic holder diameter, ≈17.1mm. The overall lenght of course is largely dependant out of the spring and the brass prong.
I think I've found a replacement at KD, but hell with the measurements! Let me explain:
Item: DIY LED Flashlight Reverse Clicky Switch 20mm x 24mm for LED Flashlight (5 pcs)
Ooouh yeah! ∅20mm…

Well, I think that's the right stuff. If anyone has something worthwhile to add, say so please.
—
Deleting a just published post causes the forum thread answer notification to fail. Thus, if you need to change your just published post, edit it. Thanks.
Please avoid fully quoting lenghty posts, namely with nested quotes. Trim quotes down to the essential. Helps with neatness and legibility. Thanks.
I recommend saying no to Covid vaccine. Listen to your soul.
Keanu Reeves may need your help. Join his Telegram channel here.