My daughter picked a large shoe box size package up from the PO today for me. On opening the package I could not get this stupid grin of my face due to the incredulous size of the item in the box. My daughter with a look of shock on her face said, thats not a torch, thats a car light.
I thought I'd shock the wife when she got home from work by holding this massive torch in my hand when she walked through the front door. I should of predicted the response. You really do have small man syndrome dont you (no offence meant for small people).
Cant win them all I guess.
Onto the light. I will update this over the next few nights so if you have any questions feel free to ask.
Unless you have seen this torch you will have no idea in reality how big it really is. Pictures cannot do it justice.
The opening to the Bezel which is the same diameter as the usable reflector diameter is 120mm. The light sitting on top is the Luminitop Ant.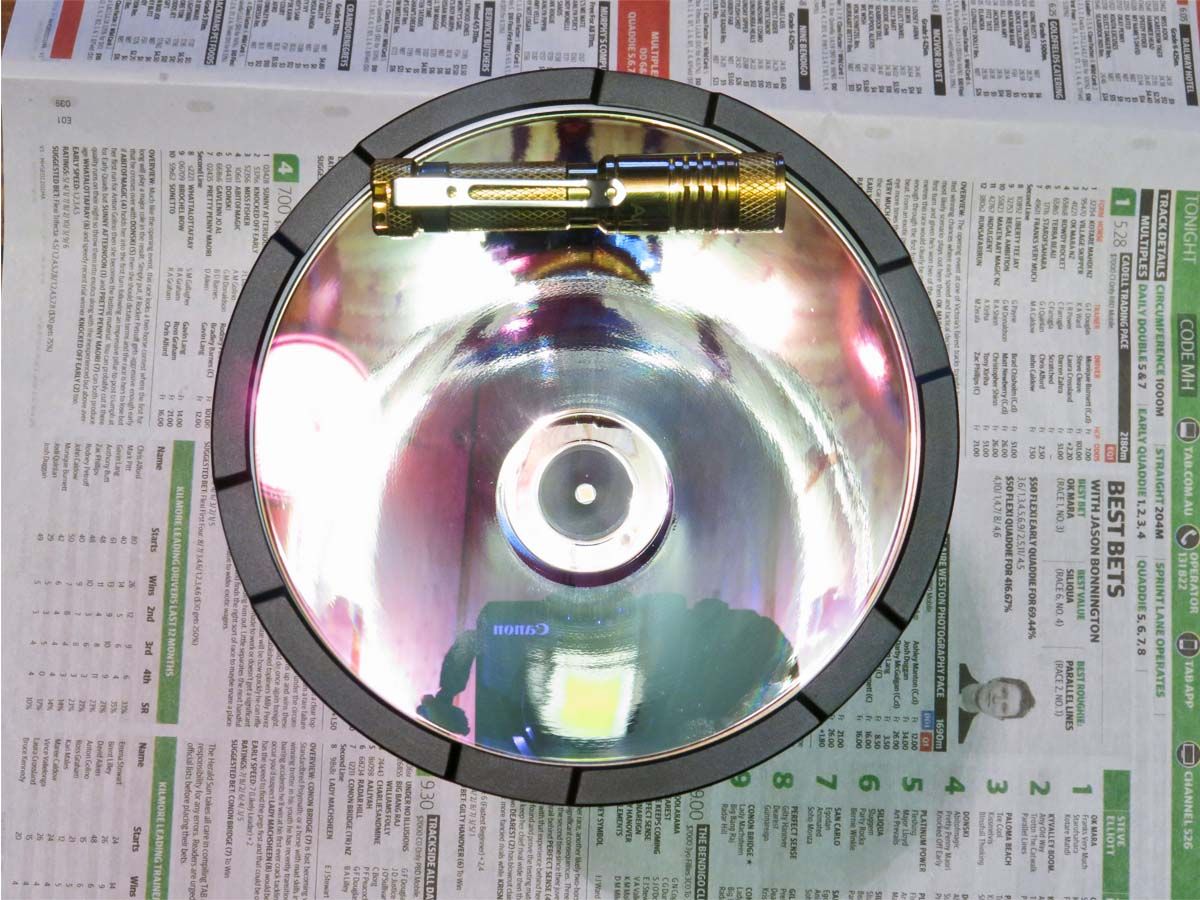 A picture alongside the LUM 5-90 95mm reflector in the Old Lumens tribute light. The depth and diameter of the GT dwarfs the LUM reflector.
And finally for tonight some hand shots. Maybe I just have small hand syndrome?
—
djozz quotes, "it came with chinese lettering that is chinese to me".
                      "My man mousehole needs one too"
old4570 said "I'm not an expert , so don't suffer from any such technical restrictions".
Old-Lumens. Highly admired and cherished member of Budget Light Forum. 11.5.2011 - 20.12.16. RIP.