Hi! I'm an Emisar D1 owner for 3 days now.
I replaced the firmware with Andúril and played with stepdown temp and ramp ceiling settings.
I used the android ceiling bounce app to see output drops and time. Now I'm at work so I can not measure lumens and temperature. My earlier tests at home with temp stepdown setted to 60°C and ramp ceiling setted 40 clicks under full output resulted 626 lumens at ramp ceiling and about 41°C temp on the head after a few minutes run. but the flashlight output had big changes.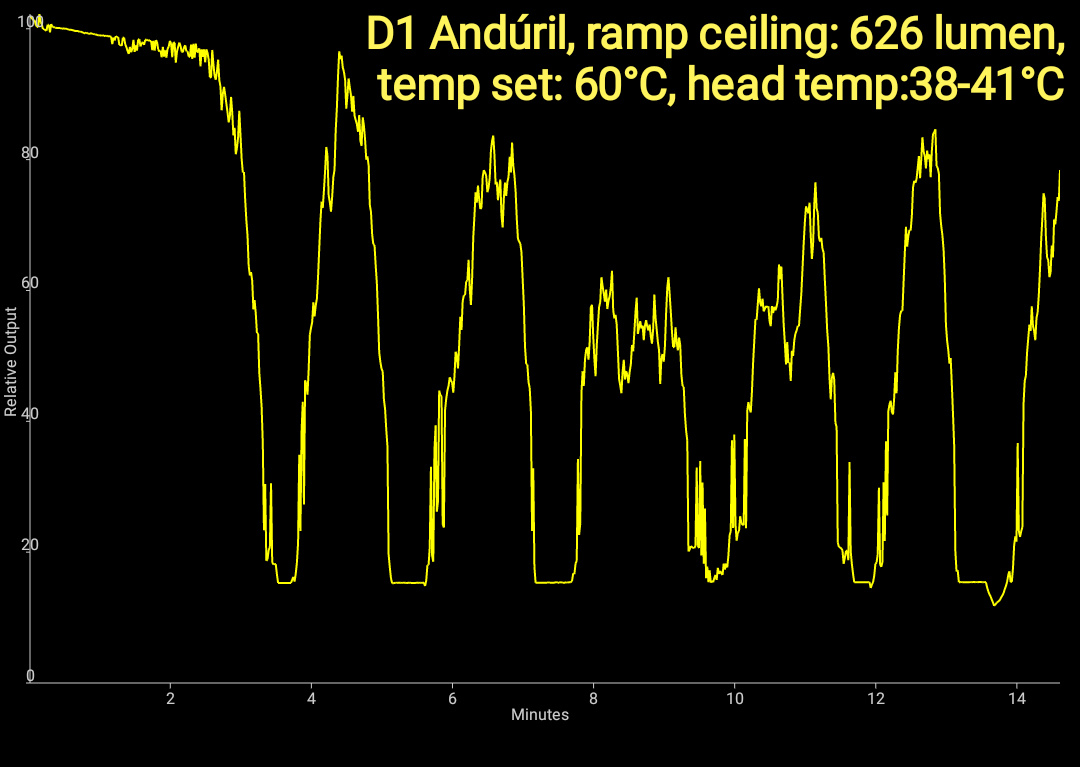 Then I raised the temp by 4 clicks to 64°C so I think the head were about 44-45°C at work on the newer runs. Also lowered the ramp ceiling to 50 clicks under turbo but that time the graph was almost flat after 10 minutes and no stepdown. I wanted to find the limit where the light just keep regulated output. I know there is a lot of variables because ambient temp, handhold or not. All in my measurements the flashlight was tailstanding. Then tried ramp ceiling at 47 clicks and got a graph like the first but the stepdown happened later. I thought there was some thermal lag between led heating up and the MCU senses the heating or cooling So I made a run from turbo and from ramp ceiling setted 47 clicks under turbo. After that I applied silicone heat pad in the driver cavity to transfer heat from led shelf to the MCU better.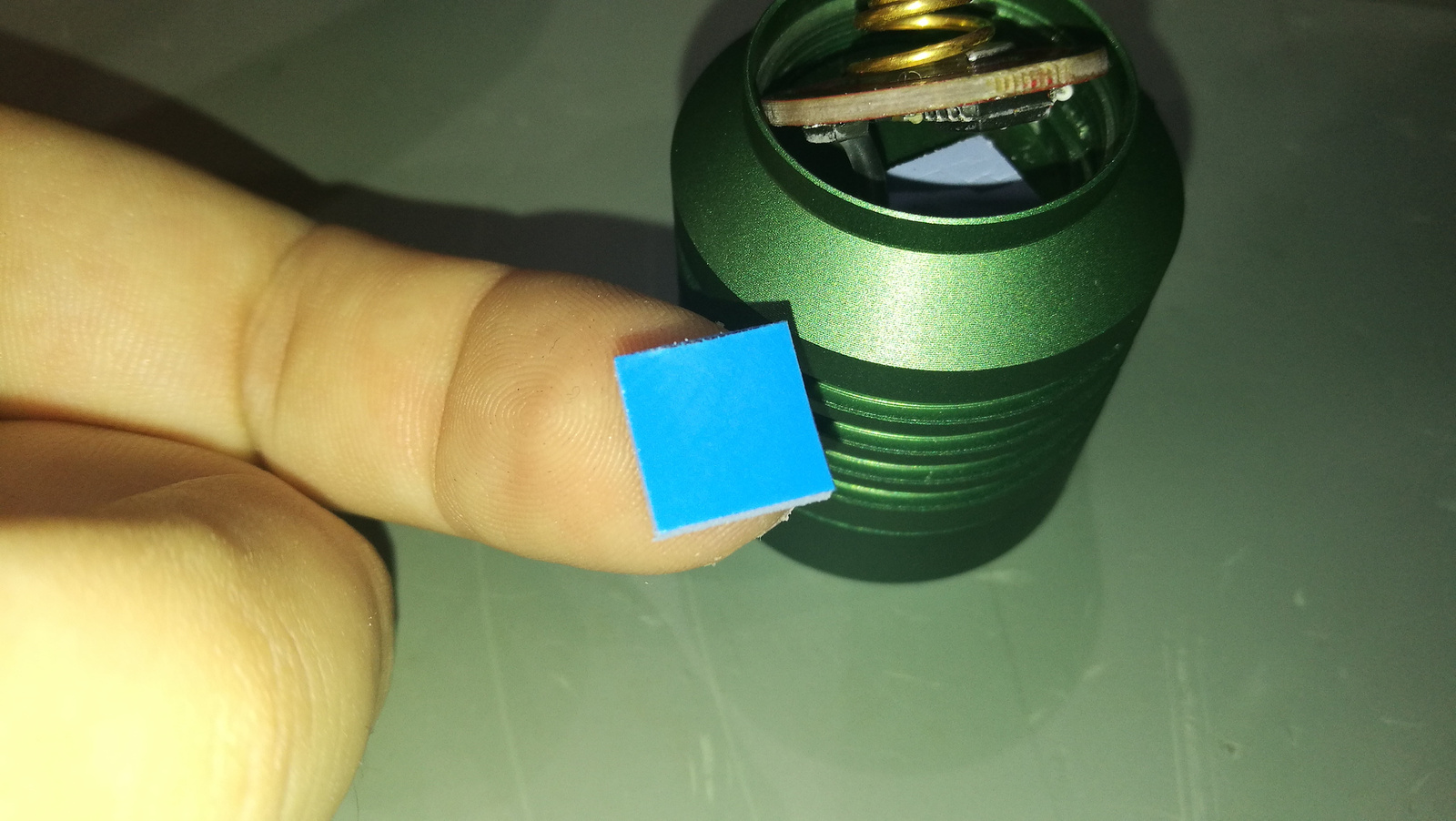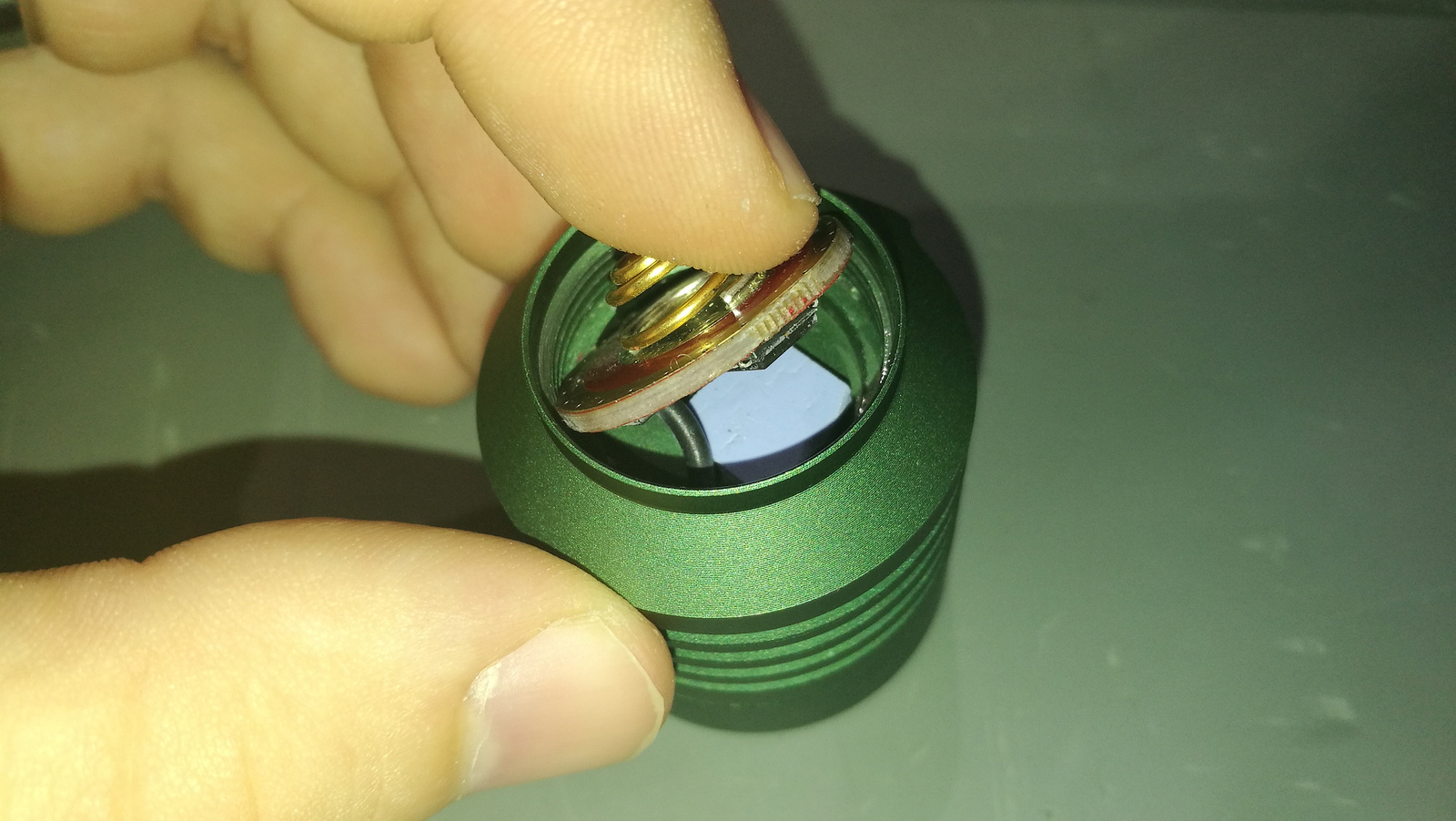 And repeated the measurements with same settings.
The difference was noticable. It was also stepping down but not so low output and have better response to cooling and stepping up in shorter time. I think It worth the little effort.
EDIT: The head temp was 41°C during tests. The ramp ceiling is 450 lumens.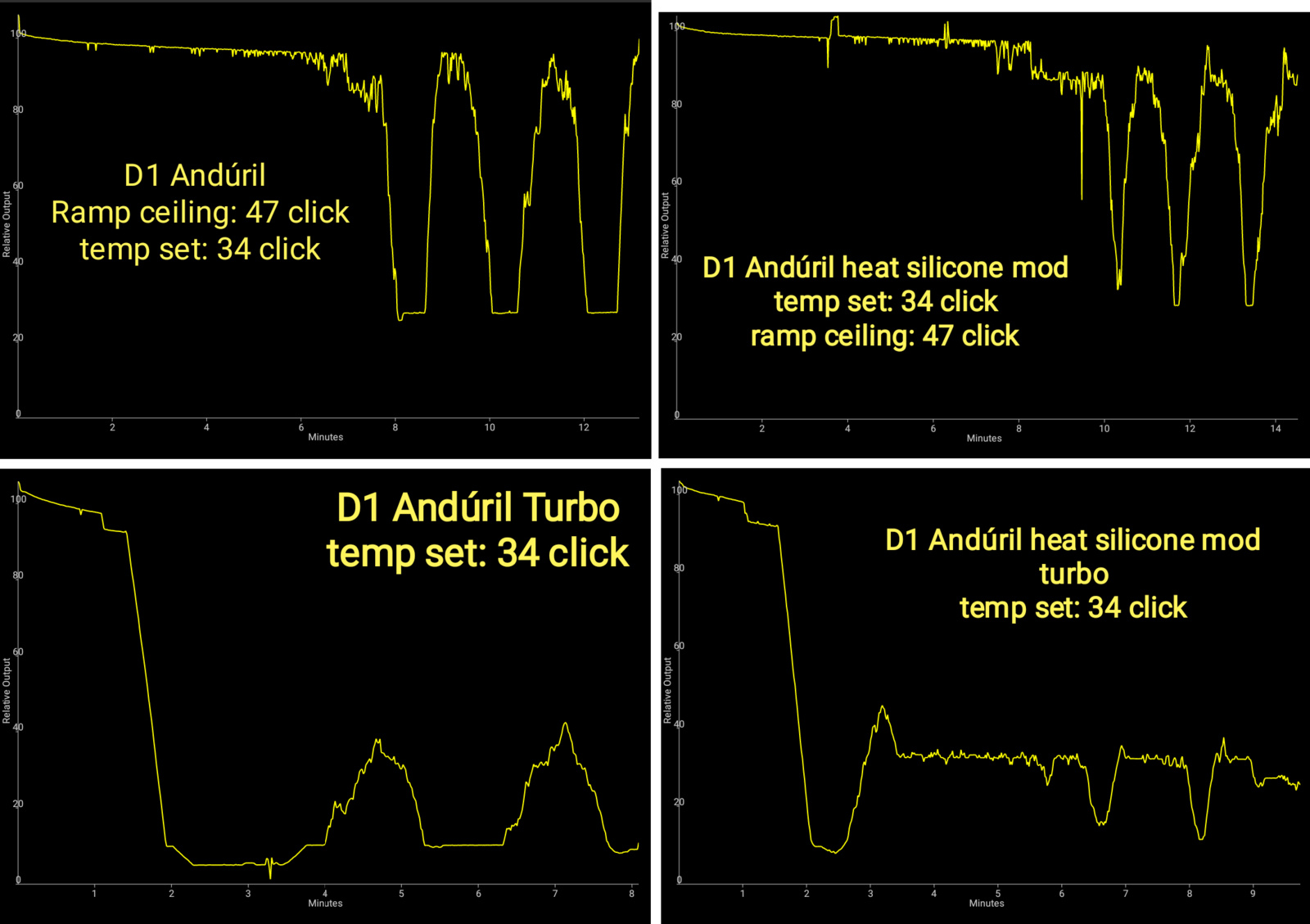 —
Reviews: Olight Seeker2 pro, Lumintop GlowI, Sofirn SP36, Convoy 4X18A, Convoy M21C, Brinyte SR8 Rescue Angel, Astrolux MF01 mini, Astrolux FT03S, YLP Sherp S15, Sofirn SP40, YLP Panda 3R and Unicorn, Armytek Prime C1 Pro, Acebeam M50, Imalent MS18, Convoy M3, Nitecore TIP2, Imalent RT70, Wuben T70, Sofirn SP32A, Thorfire VG15S, Thorfire VG10S, Thorfire TG06S
Mods: Imalent MS18 dedoming, Astrolux MF01-20K, Small sun T08 MT-G2, Eagle eye X6 triple XPL, Ultrafire F13 MT-G2, Convoy C8 XHP70, Solarstorm T3 triple XP-L HI
Big flashlight measurement and beamshot collection
3D printing stuff for flashlights
My flashlight related Instagram