enelong AAA 900mAh (White-orange)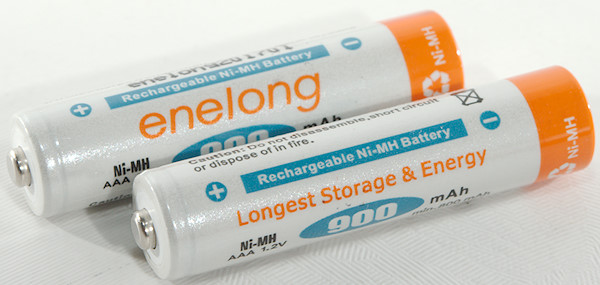 Official specifications:


Battery Capacity (Mfg Rated): 900 mAh

Battery Chemistry: Ni-MH

Battery Feature: Rechargeable

Battery Form Factor:

AAA



Battery Rated Voltage: 1.2 V

Cycle life: 1000 cycles

Low self discharge: 85% after 6 months, 80% after 12 months (both at 20°C)


Maximum temperature raise at different discharge currents: 1A:+2,8°C, 2A:+6,4°C, 3A:+9,7°C, 5A:+13,2°C,
This is fairly cheap
AAA
NiMH from China.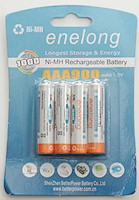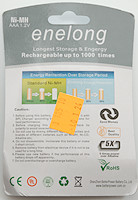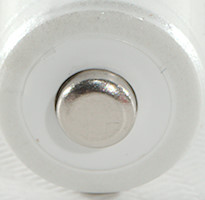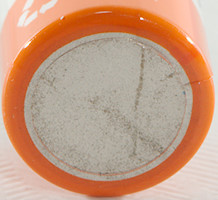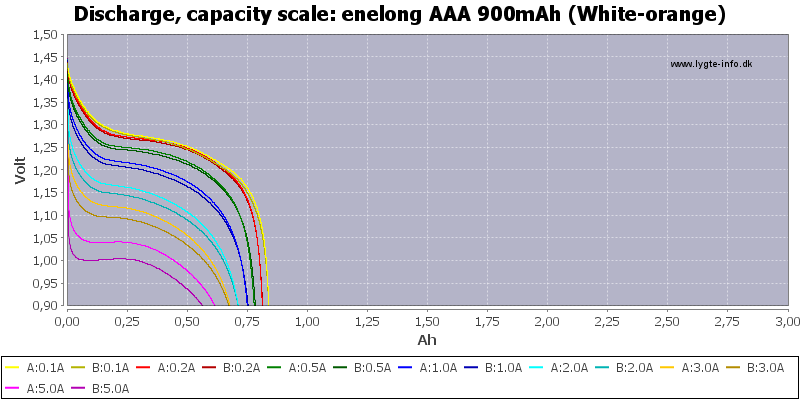 They are a bit below rated capacity, but the discharge curves looks fine and they can deliver current.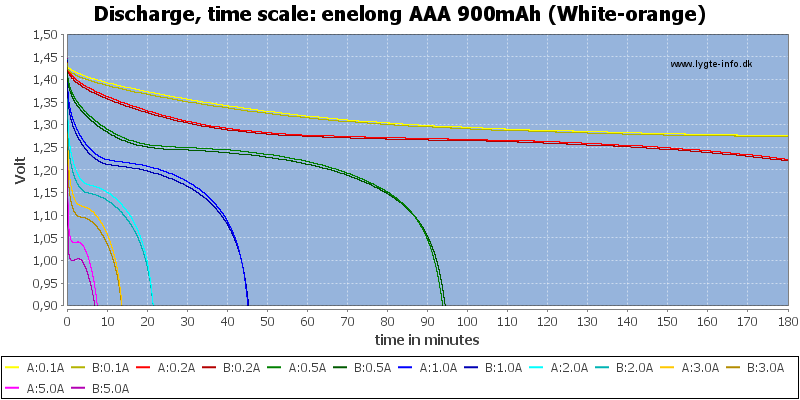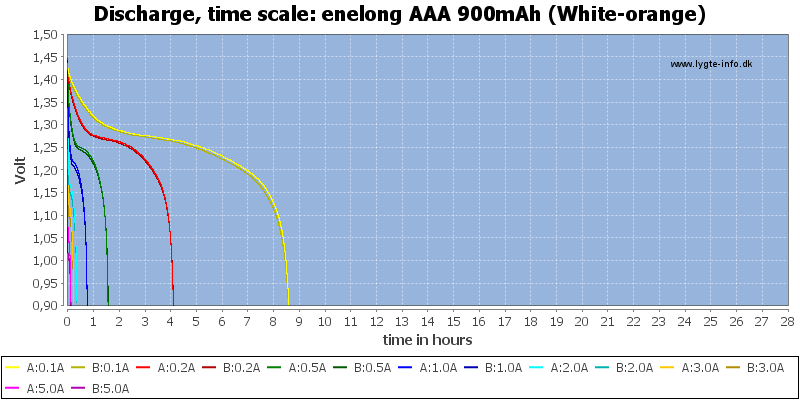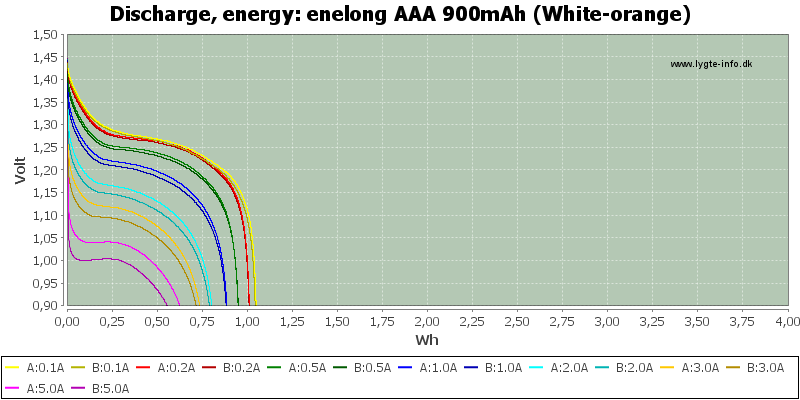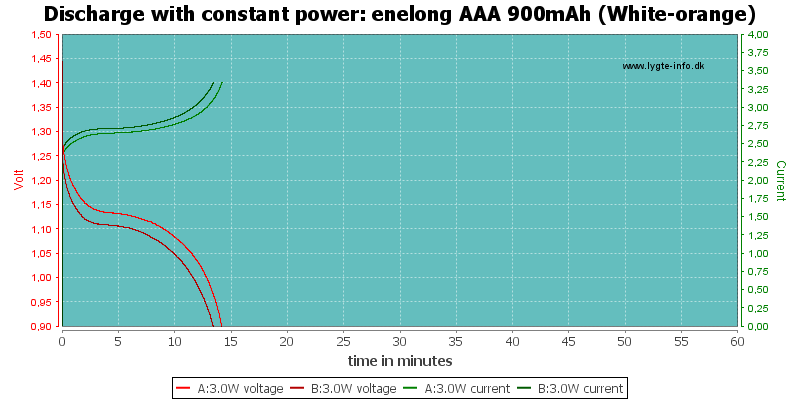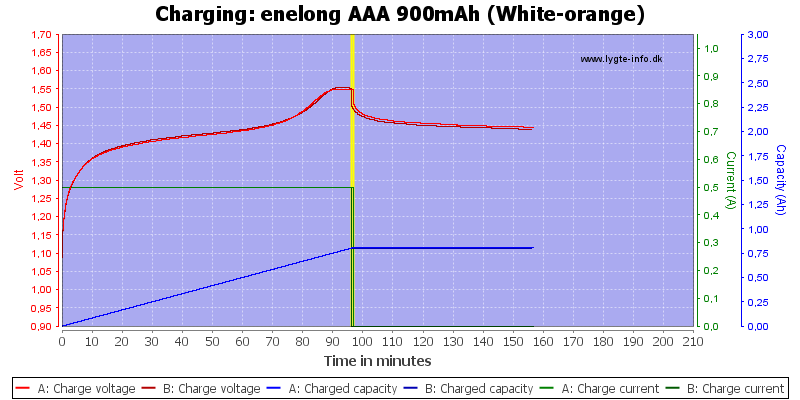 Conclusion
Except for the slightly overstated capacity this batteries looks fine.
Notes and links
How is the test done and how to read the charts
Compare to other AA/AAA batteries: Alkaline/NiMH/Lithium