Review example for provided by Lumintop.
you can buy this keylight at:
AMAZON
BANGGOOD
ALIEXPRESS Nitetorch store with 20% off sidewide code HJK5KDNQ
Lumintop always didn`t focuse on UI, keeping it simple. From the other hand, superpower of company was an ability of R&D team produce small and interesting flashlight. For example, I consider Worm and Tool to be the most popular brand keylight here in ex-USSR.
One of 2017 tendency were quadrolights (i`m not sure about proper english name): Manker Lad, YLP Scorpion, Olight Ion, iterations of Nitecore Tiny\Tube,
Manker SGN family. Good performance in still compact and usable format made these light really popular.
With some delay, Lumintop decided to jump into money train and released interesting flashlight, which i`ll review here. You know, guys, I honestly name bad things bad, and so here, when I call (spoiler
) "Geek" good light – that is my honest opinion.
SPECs
• Cree XP – L HD LED основной свет high CRI Nichia LEDs for side light with a lifespan of 50000 hours
• 4 output levels plus Strobe, SOS and Beacon for front light, two modes set for side light to meet your luminous needs in different situations
• Made of aircraft aluminum alloy with CNC integrated processing, 1.5m impact resistance
• Autokey structure design, compact and multifunctional
• Dual switch for one hand operation
• Micro USB rechargeable with charging indicator, you don't need to buy batteries
• Built-in 3.7V 530mAh Li-polymer battery, max runtime up to 43h
• Battery level and low power indicator to protect your flashlight from hurts
• Lock-out function to prevent accidentals activations
• Waterproof IP-X6, suitable for rainy days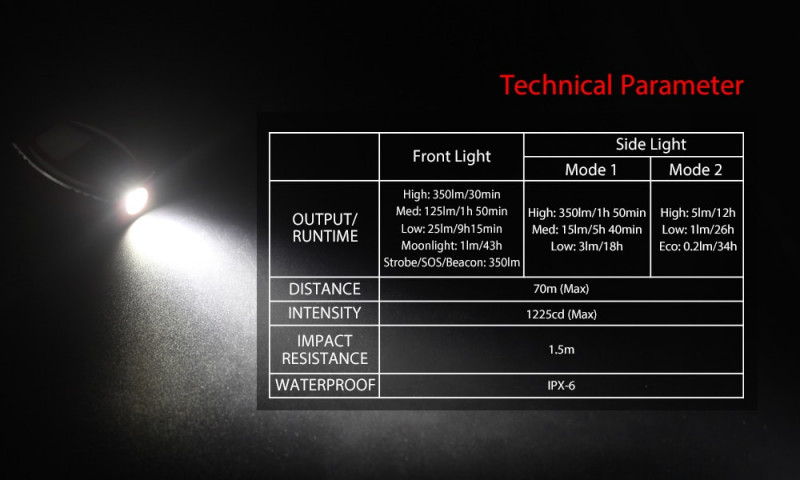 PACKAGE AND APPEARANCE
I expected that Lumintop will employ nice plastic package of Tool AA\AAA here, but theу stood loyal to they traditional well known thick beige cardboard shell with Rabbit and the Moon logo.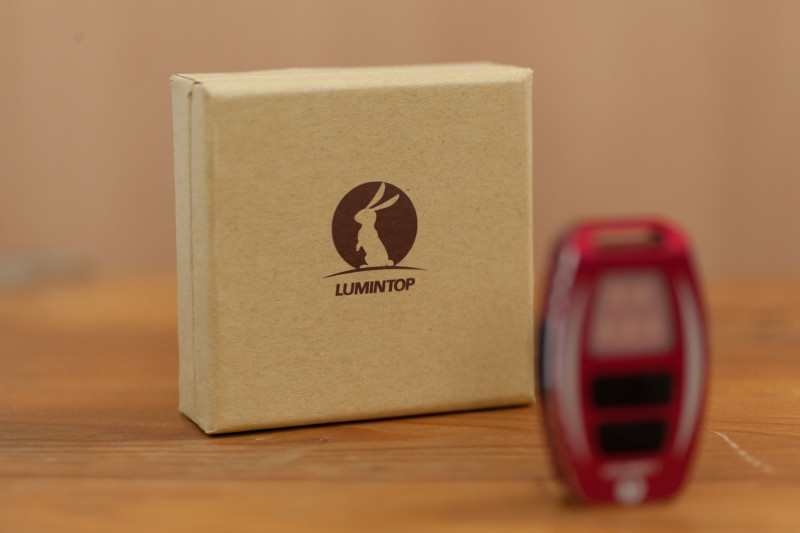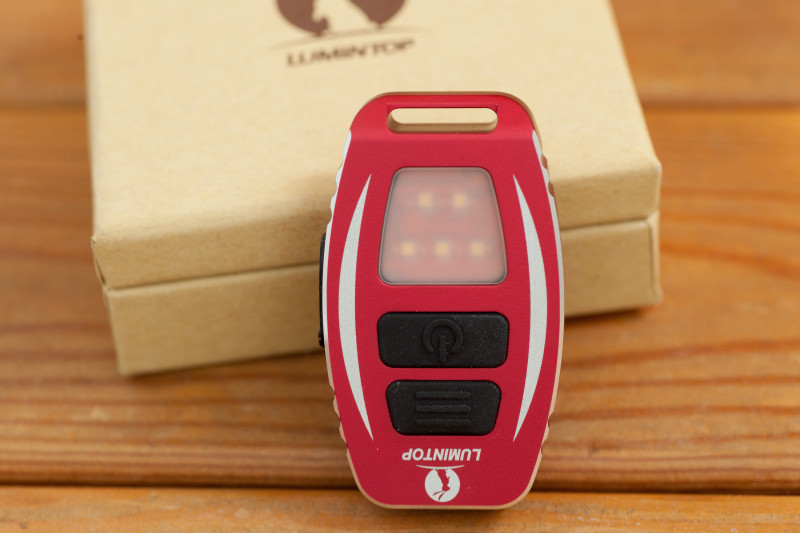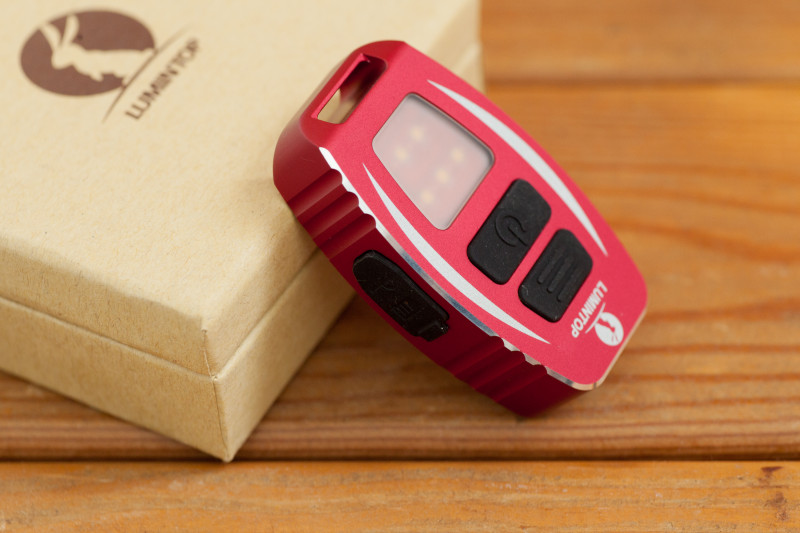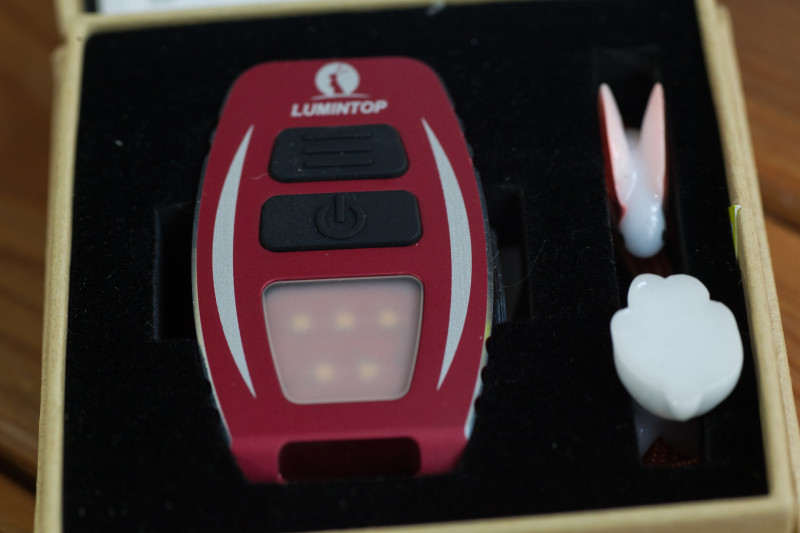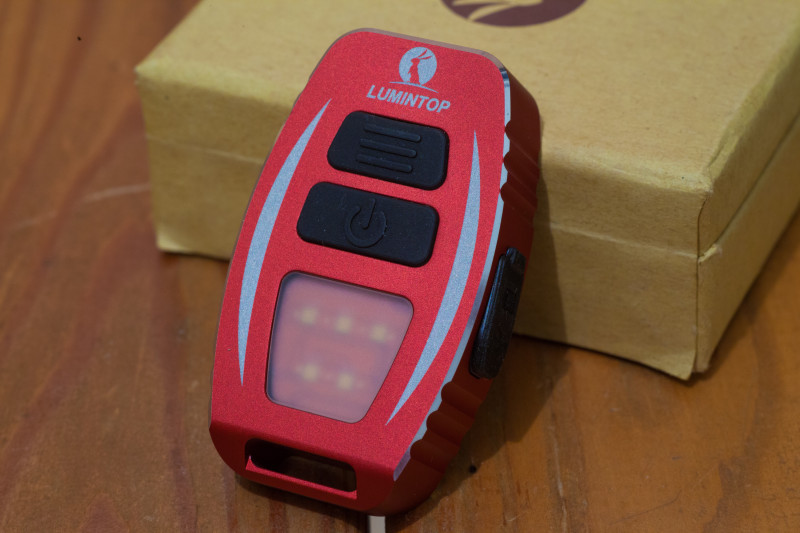 Inside…aaa…I have to hide these cuties from my daughter – a pair of tiny porcelain rabbits.
I don't know if all the packages include them, or only mine does, but that is such a nice addition.
Gonna order this house for them.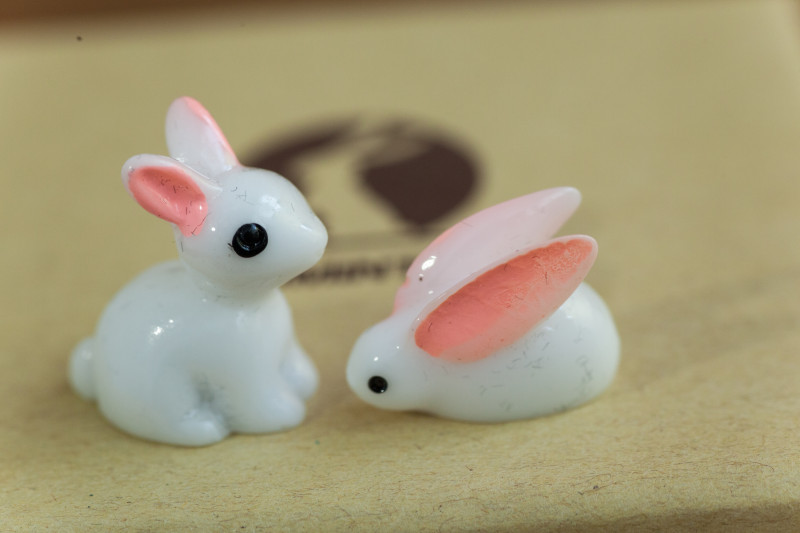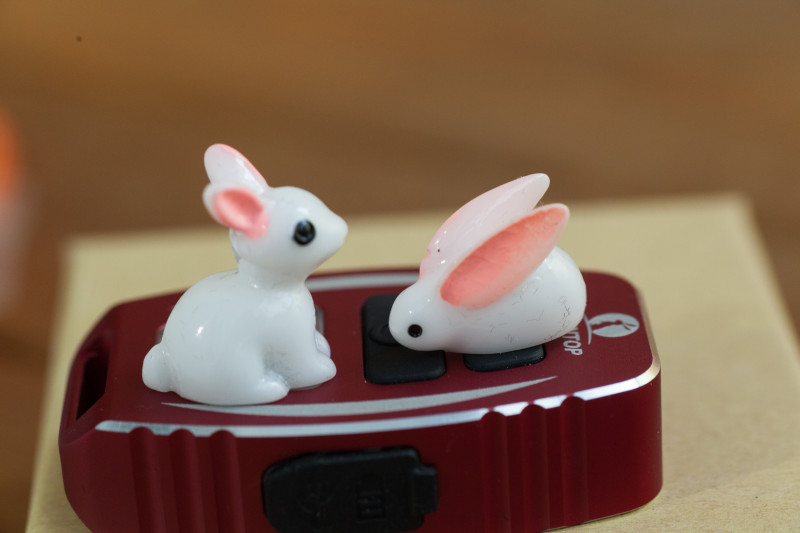 The rest is usual – package, lanyard, o-ring and manual. Yep, there is no charge cable, seems that rabbits`ve eaten this while package travelled to me.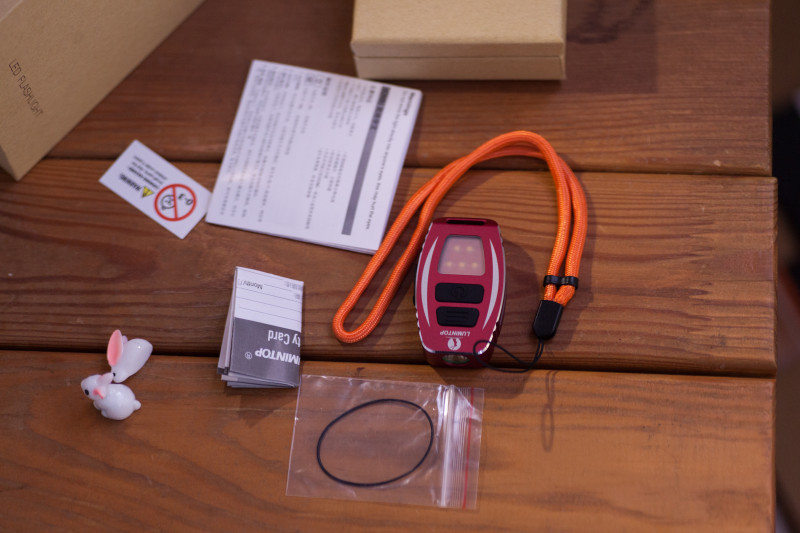 And here is "Geek". Lumintop call it keylight, and i`d disagree. It is not big, yea, but comparing to other keylights difference is significant. I don't think that bunch of keys with Geek attached will fit jeans pocket, but still ok for jacket\shorts.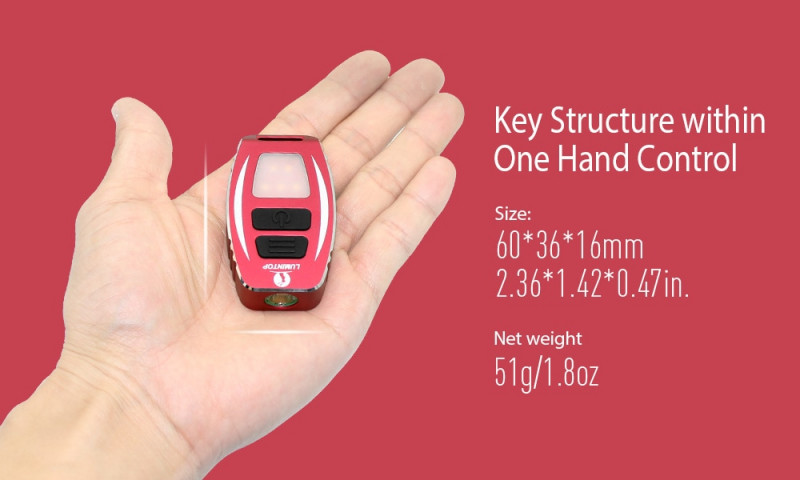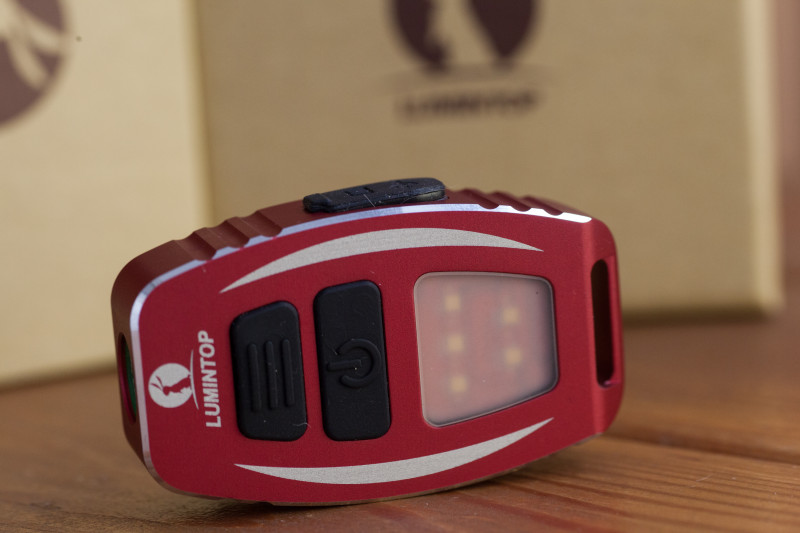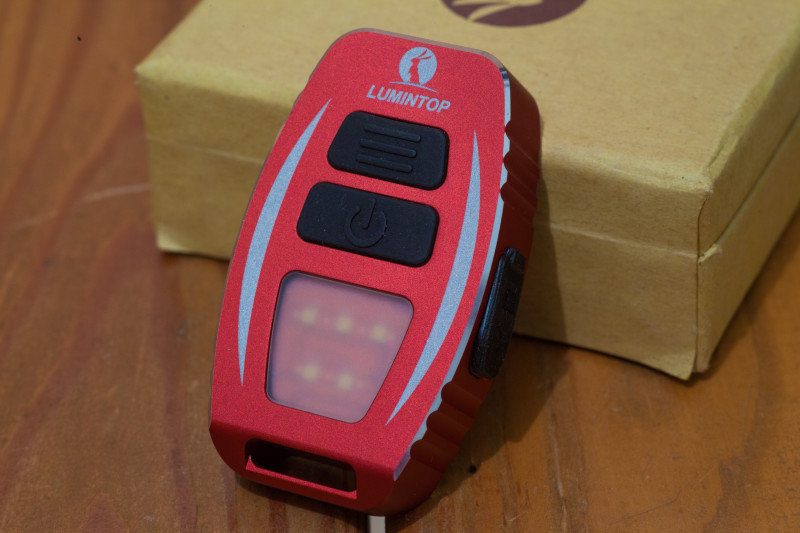 Some rivals to compare with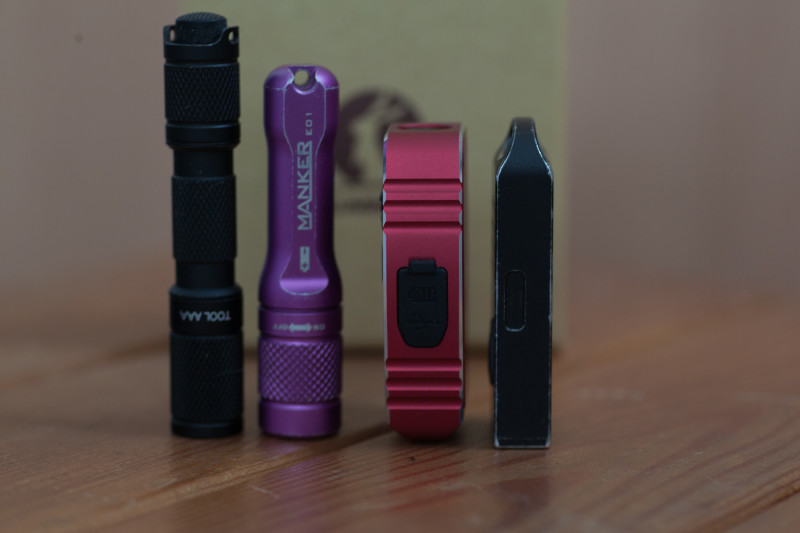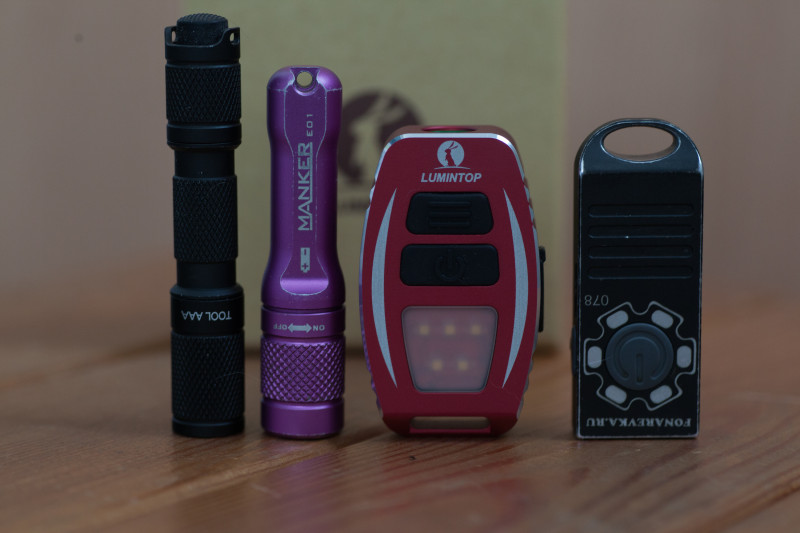 In the rest, it is well-built red aluminium bar with chamfered chamfer (omg, that`s a funny word. Will drink some vodka for knowledges, tovarishi!). Take a look.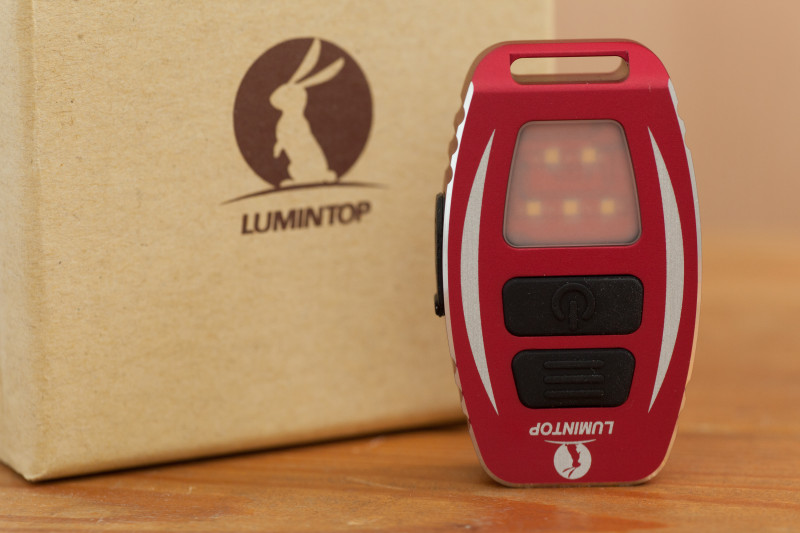 Wide eye for lanyard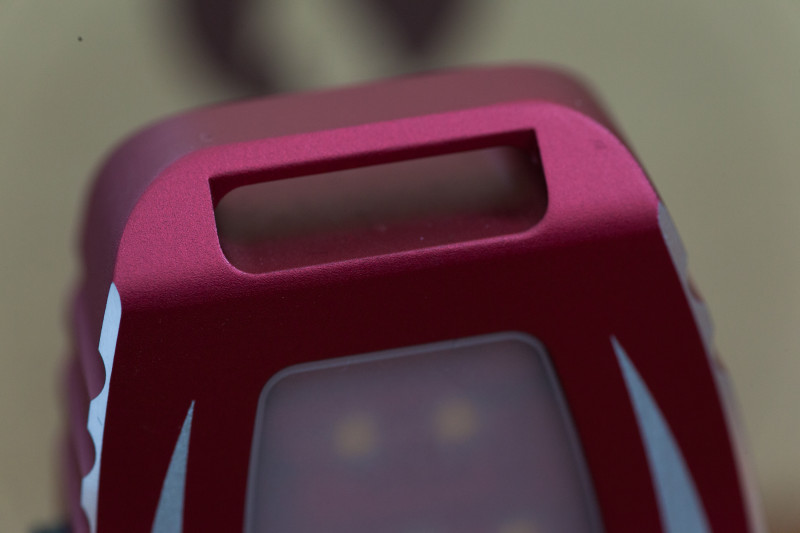 As you might expect – there is a rubber plug that covers micro-usb charge port on the one side of flashlight. It fits tight, I just didn`t press it well here on the pic. In reality there are no problems with it.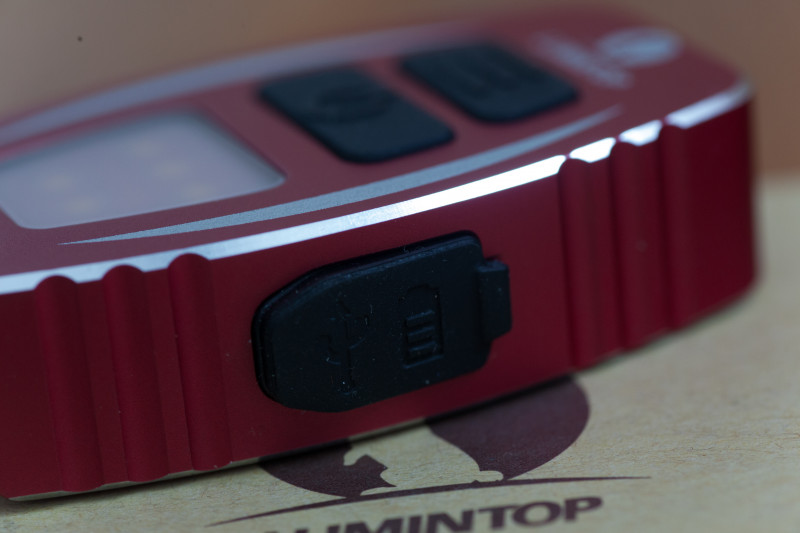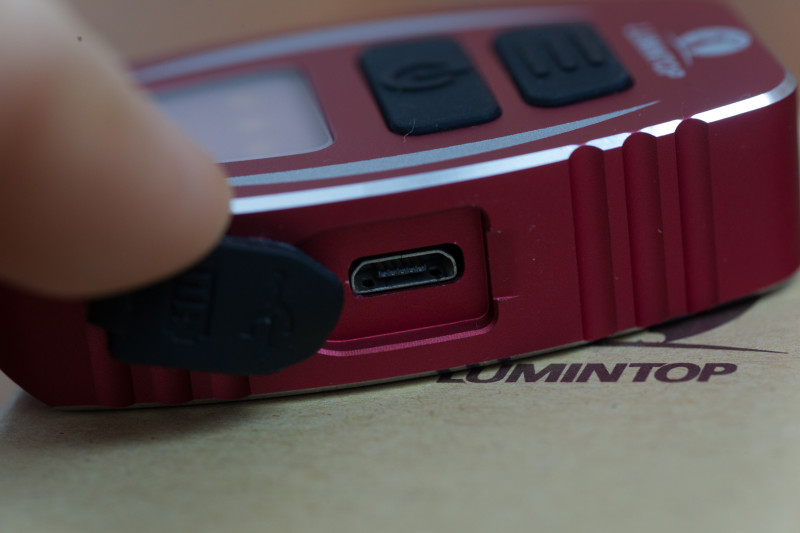 What is unexpectedly: long semitransparent matte panel, which hides RGB LED indicators.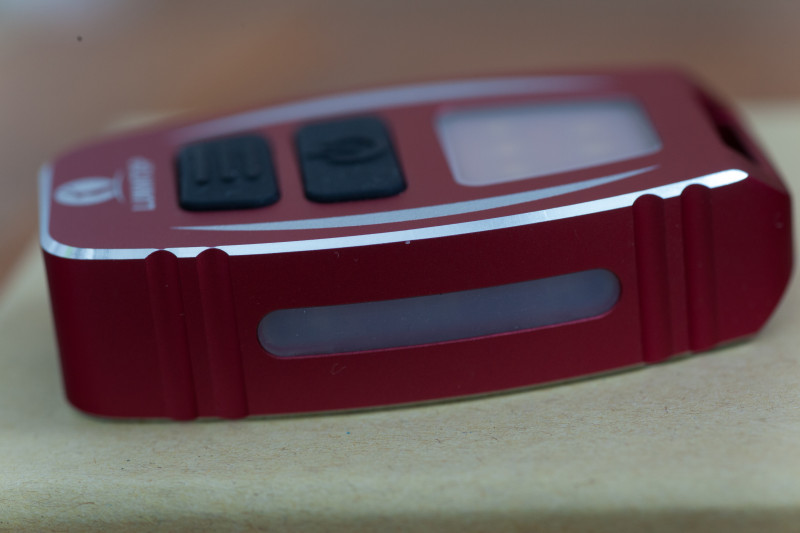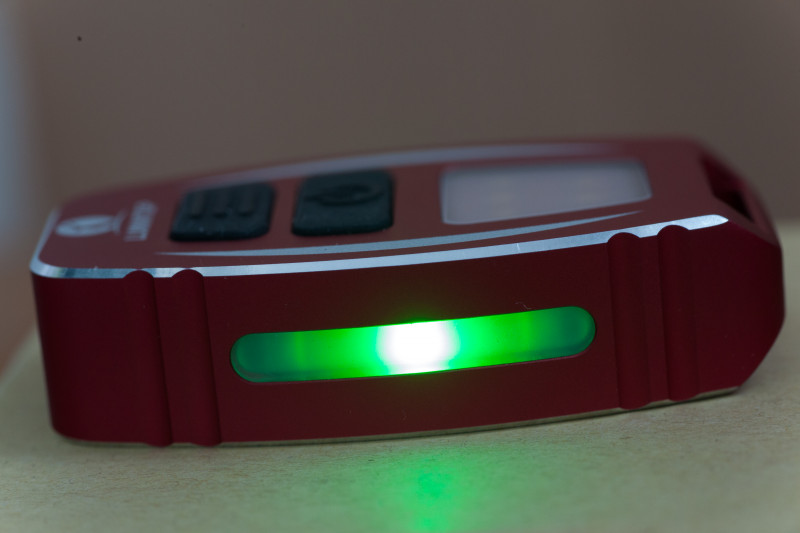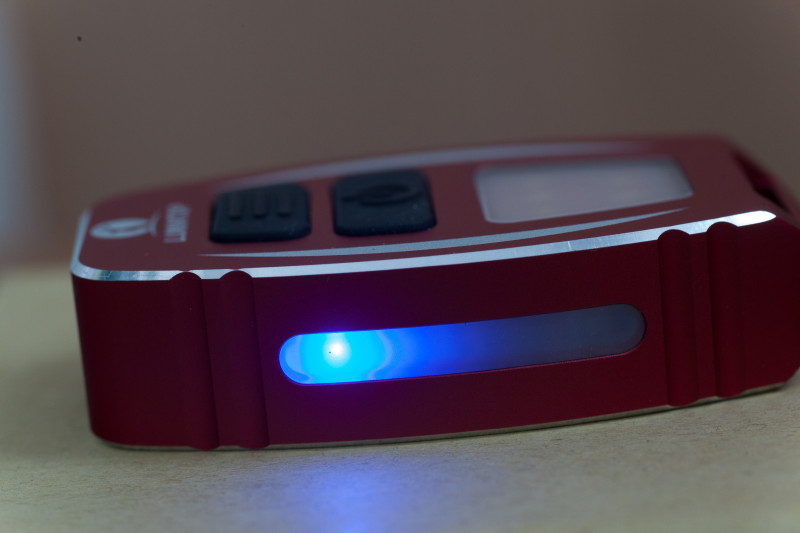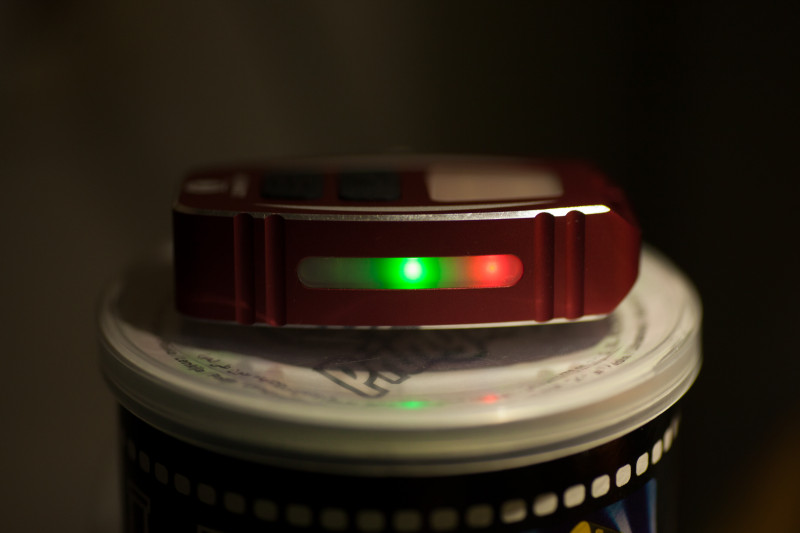 There is also semitransparent panel on the front side, beyond which you can find 5 Hi-CRI Nichia LEDs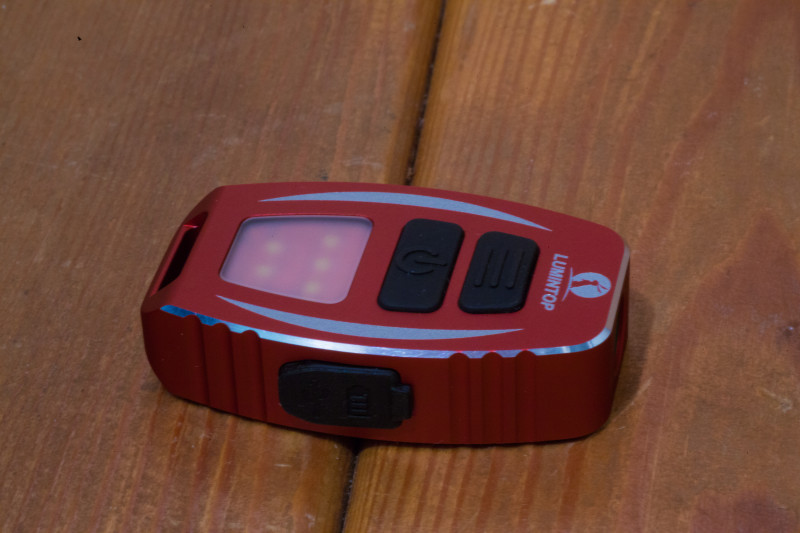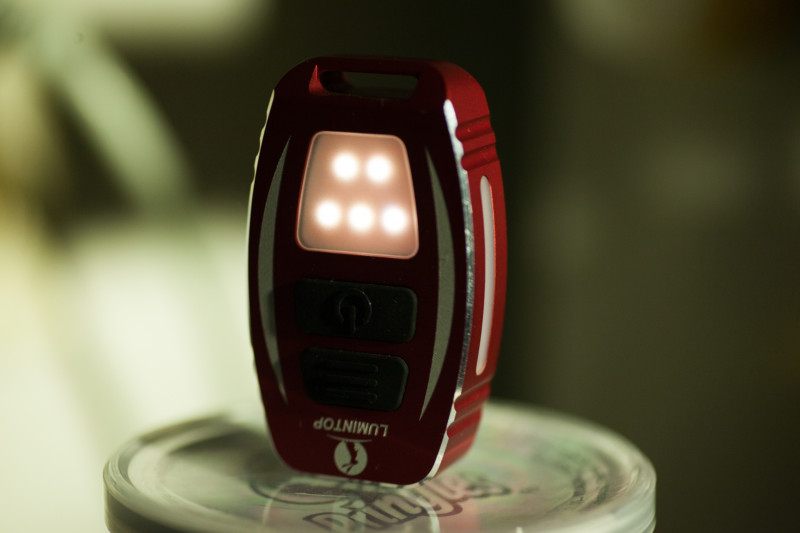 2 clicky rubber buttons are responsible for UI.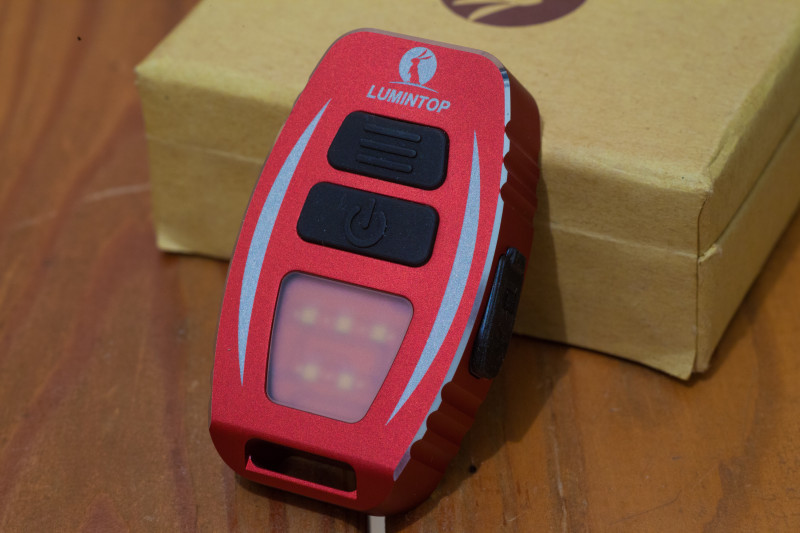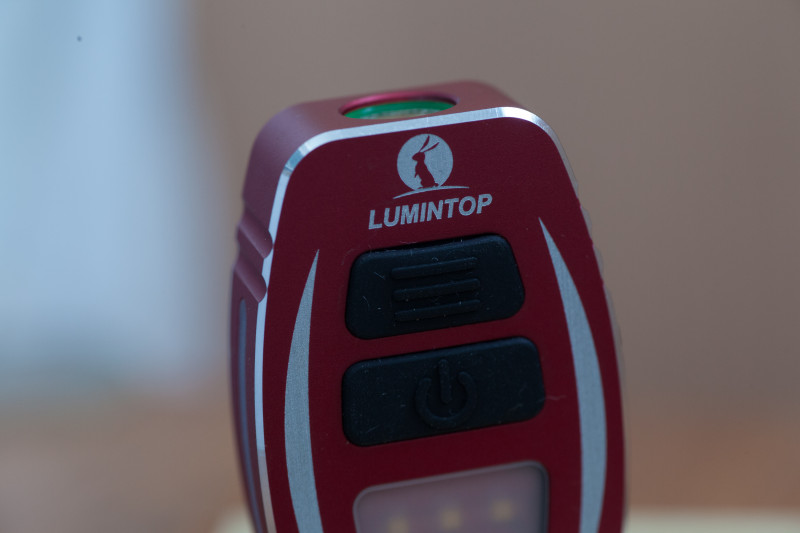 Rear view.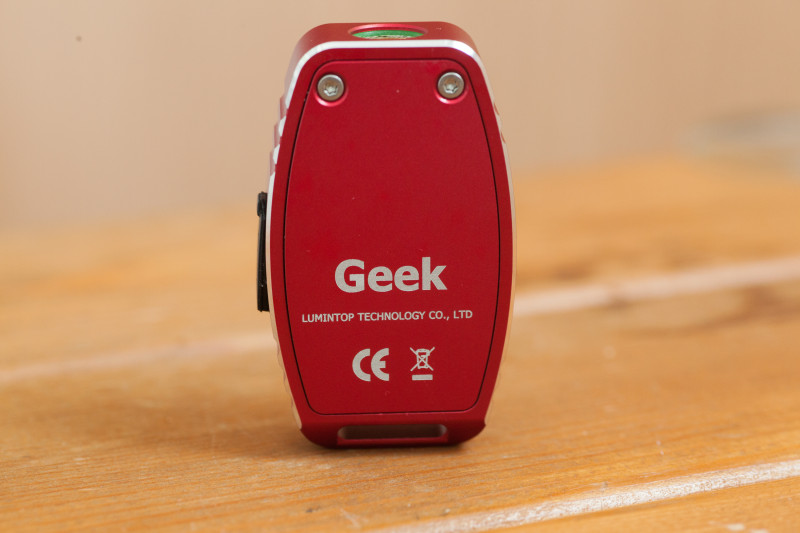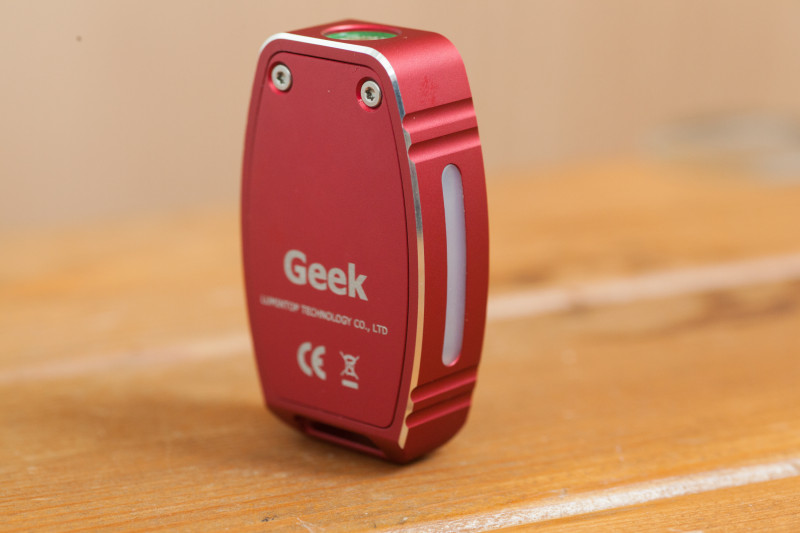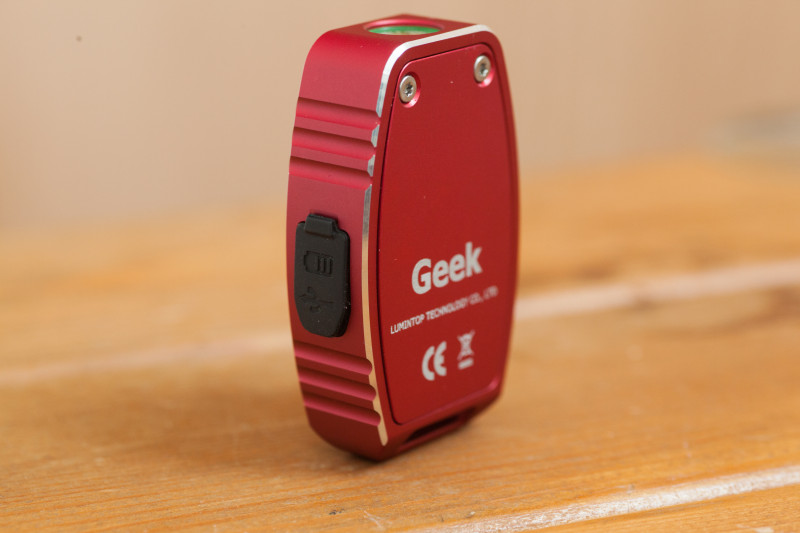 A pair of small screws hold rear panel, unscrew them and see insides. Well, look accurate. I`d add some thermal grease to the threads of pill.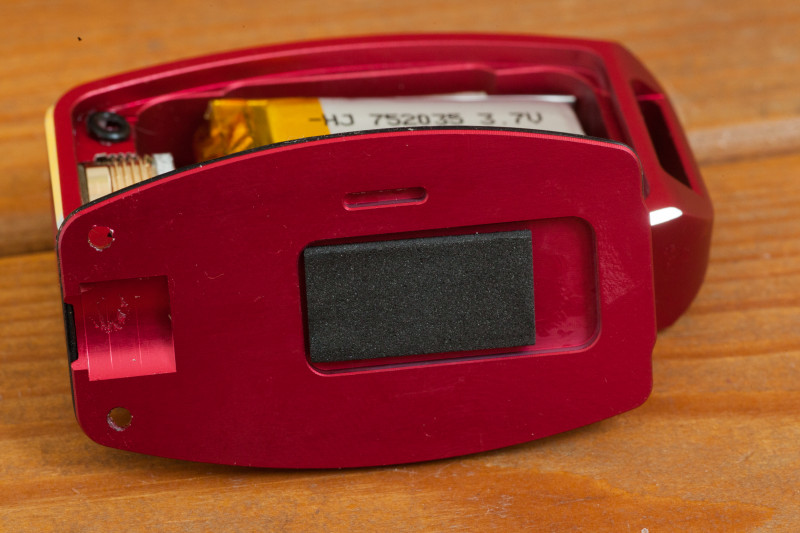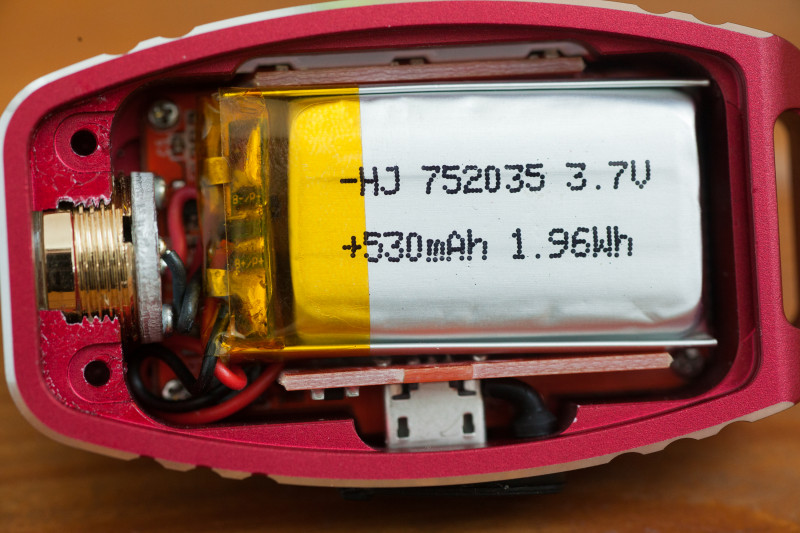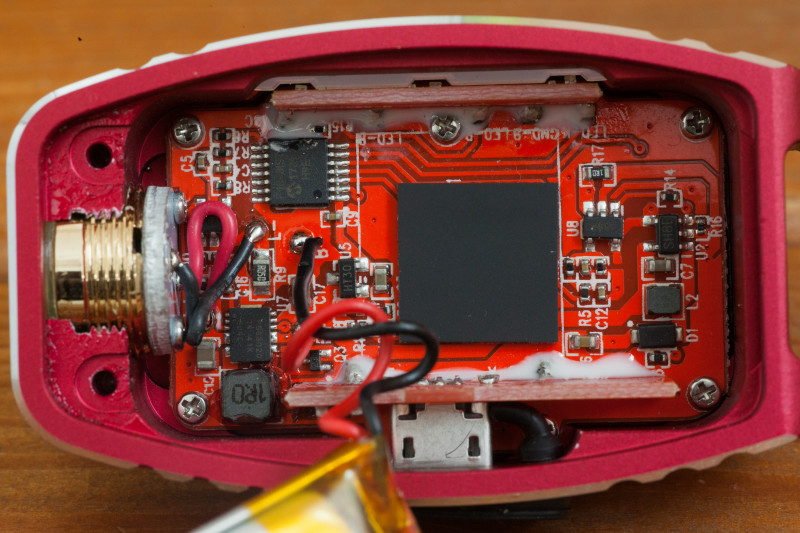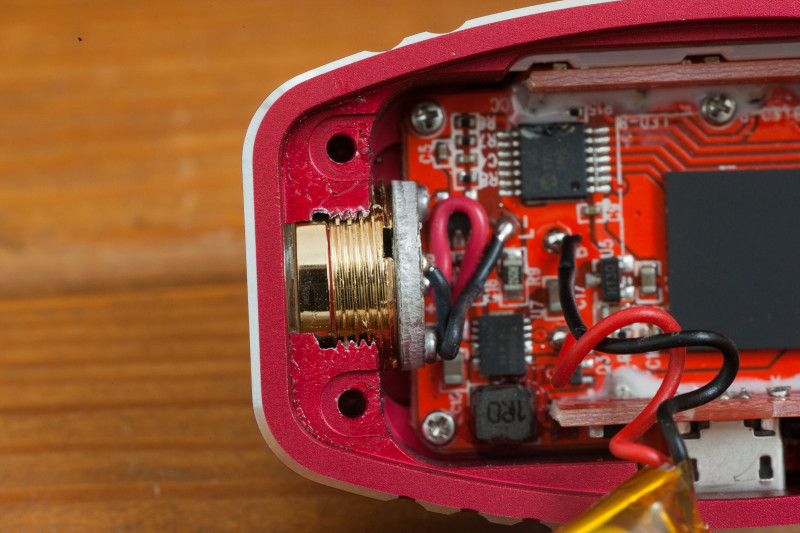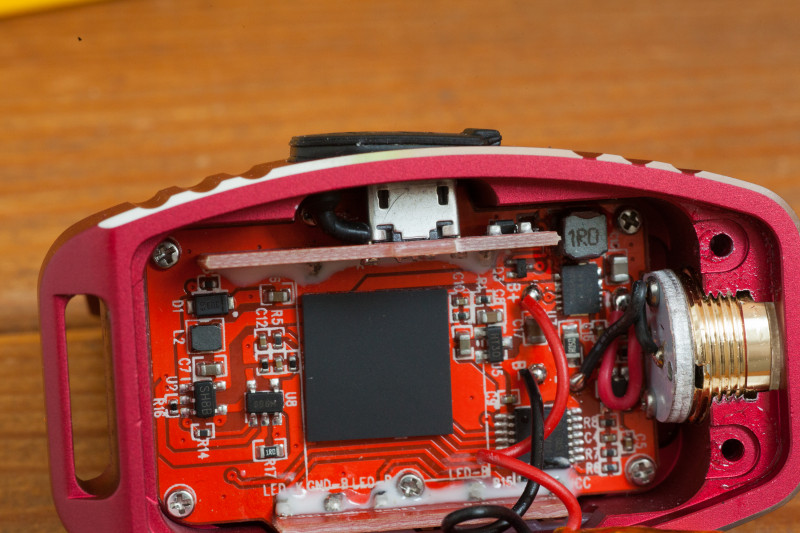 Here we have faceted TIR lense.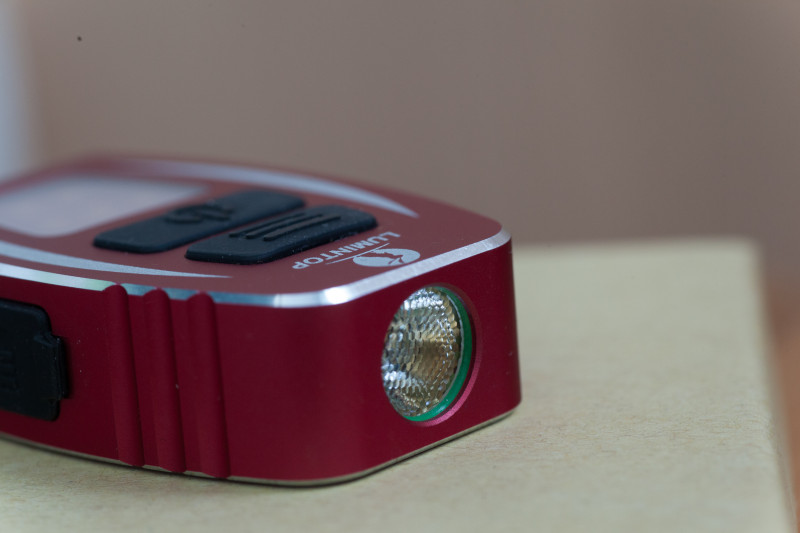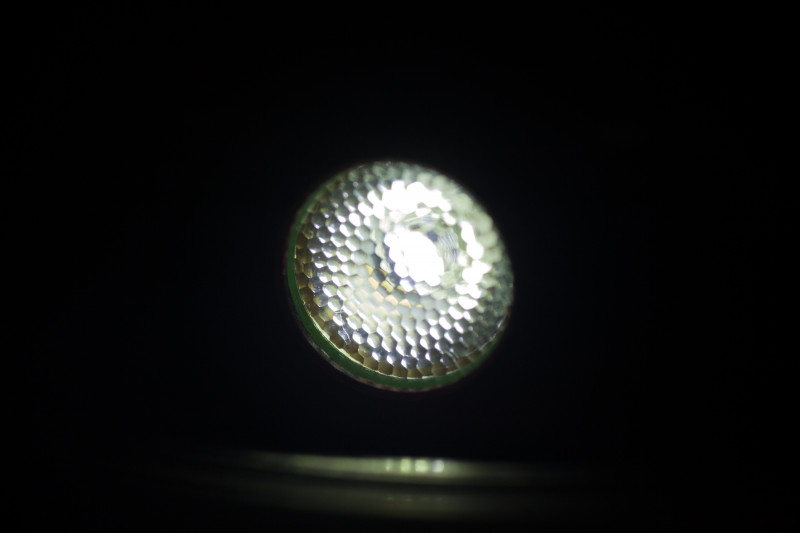 Flashlight looks significantly attractive, and fits hand comfortably. Built quality is also good. I think 16mm depth it is too much to consider Geek to be regular keylight.
UI.
The best and most flexible UI that i`ve met among about dozen Lumintop lights that i`ve tested in last pair of years.
I won`t tell lie, it`ll take some time to figure out how it works. But it took me no more than 10-15 minute to fully understand logic of UI. And it`s logical. Not like a labyrinth of presses that you can meet in Duke.
And comparing to BLF GT…of, this UI is kindergarden cards with letters. )) Seriously, pic below looks frighteningly – but in reality everything here is simple.
My fave feature here is an opportunity to get MID in lockout mode, simply keeping power button pressed.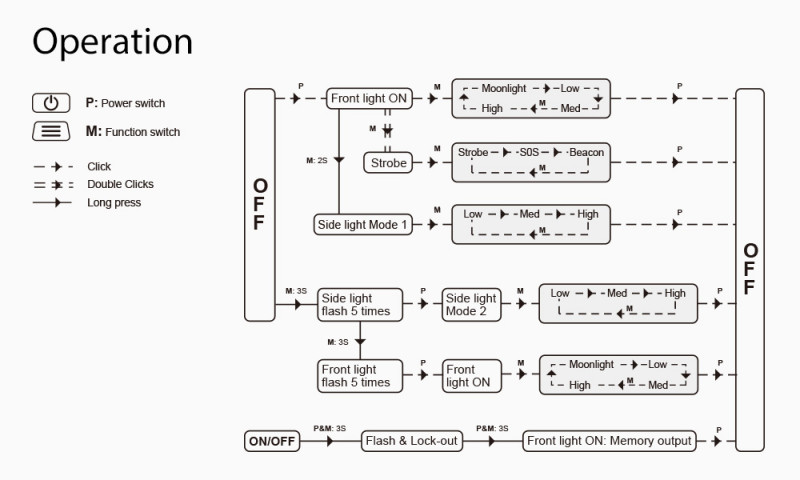 PERFORMANCE
There is no PWM shimmering in any mode
Light distribution is raher diffused, comparing to Worm\Tool, due to TIR optic. Still, in high\mid Geek produces a decent amount of light.
Main light tint is typical CW, you`ll see no difference from most of rival. Side light is nice and warm. Significantly better than the one of H03 NW (not speaking about main light mentioned above).

Charge amperage is 0.42. There is a discharge warning: more voltage falls below 2.8v, faster red light blinks.
And there is a battery indicator as well at side panel.: red 0-30% charge, green 30-60%, blue 60-100%.
You cannot use Geek while charge.
My usb-tester`ve shown 450-545mah, results close to stated.
Below I offer you set of different pics that I made in places, typical for using such sort of flashlight: garage, garden, attick. Moderate range and moderate space. I think in all these situations Geek covers all the regulars simple needs.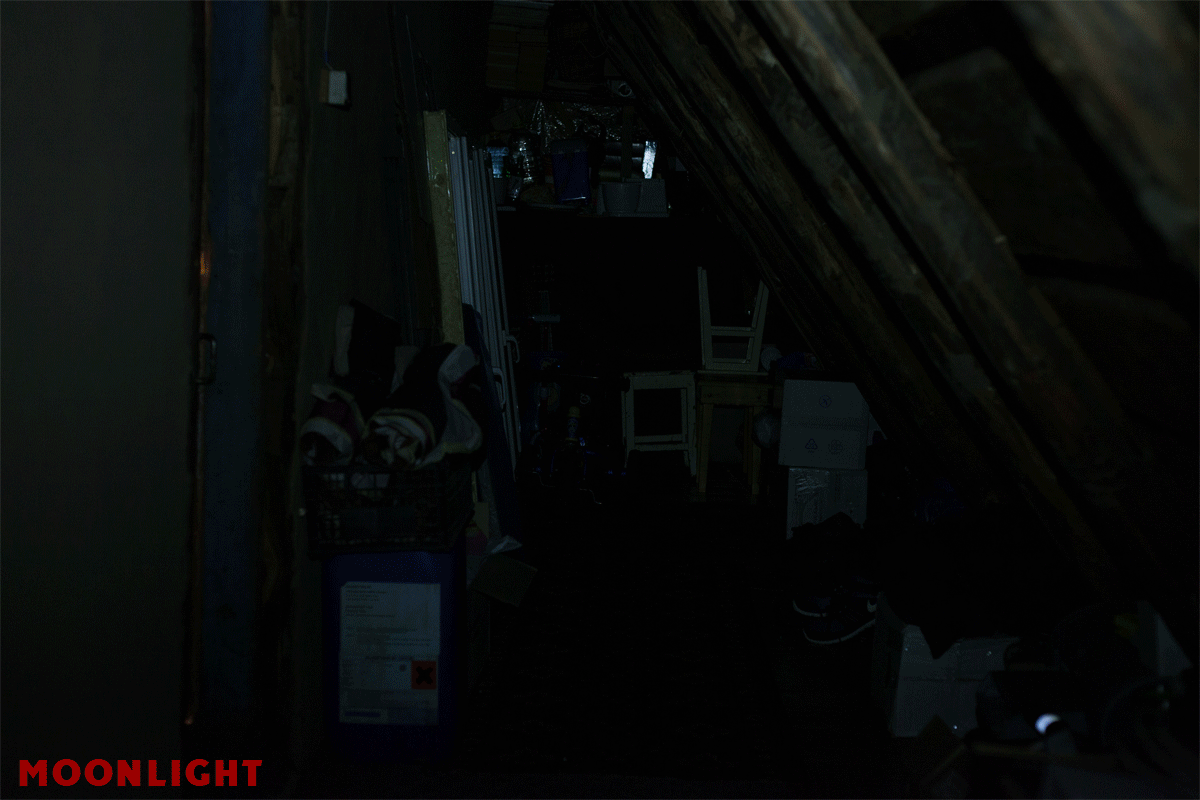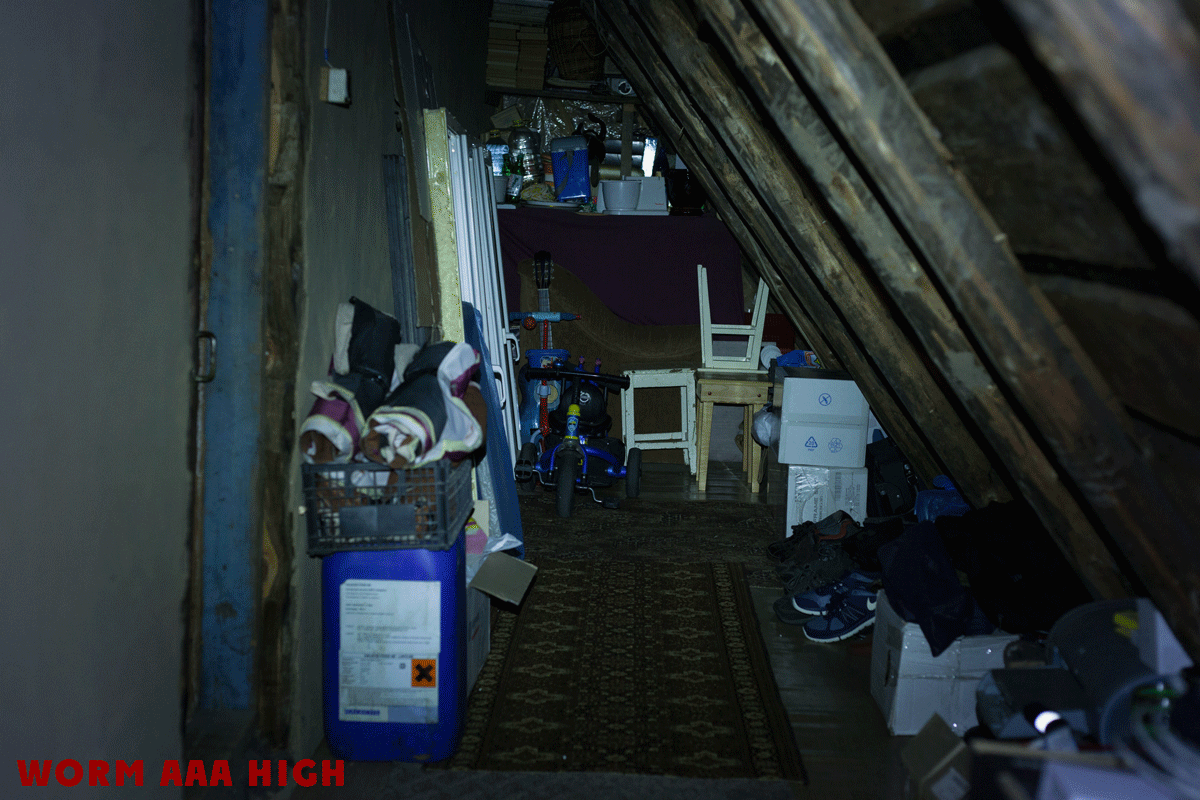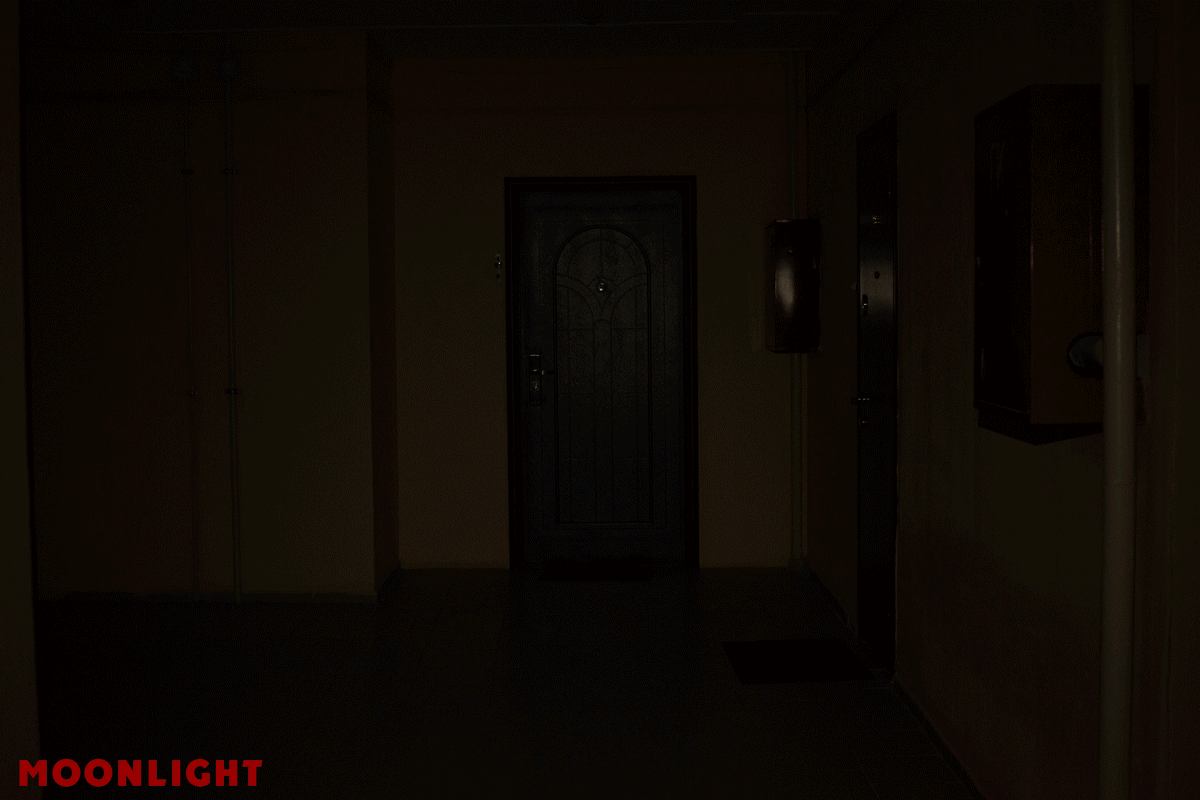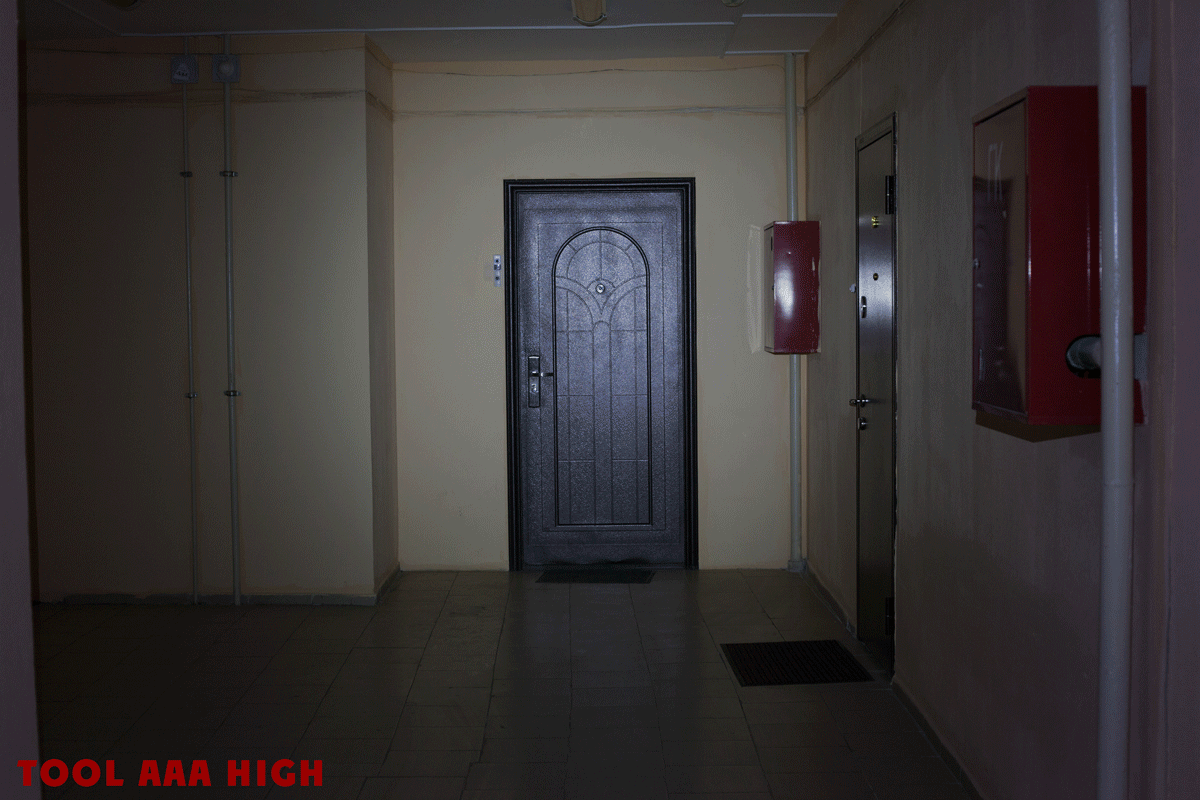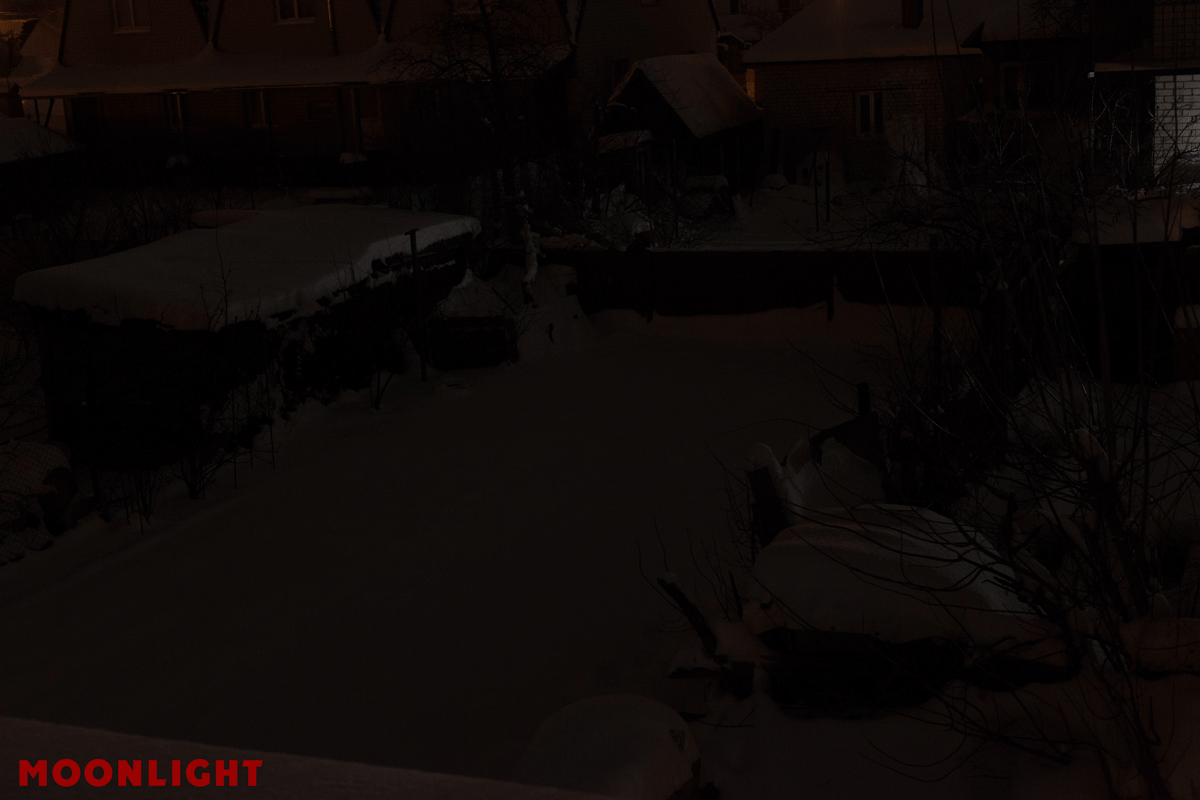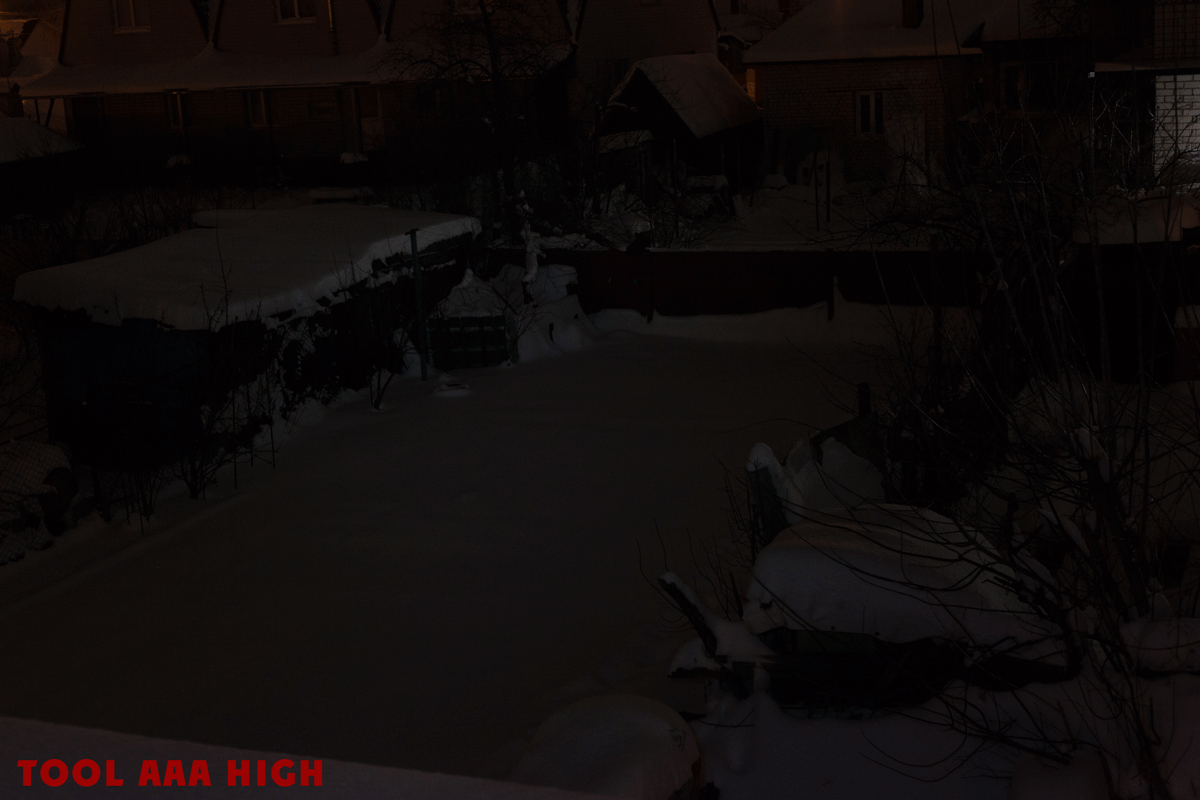 And here is a sidelight. That is more 5 modes than 6, because high mode 2 is almost equal to low mode 1.
To be honest, i don`t see any real situation, when i would use side light. But that is me, other people may have other needs.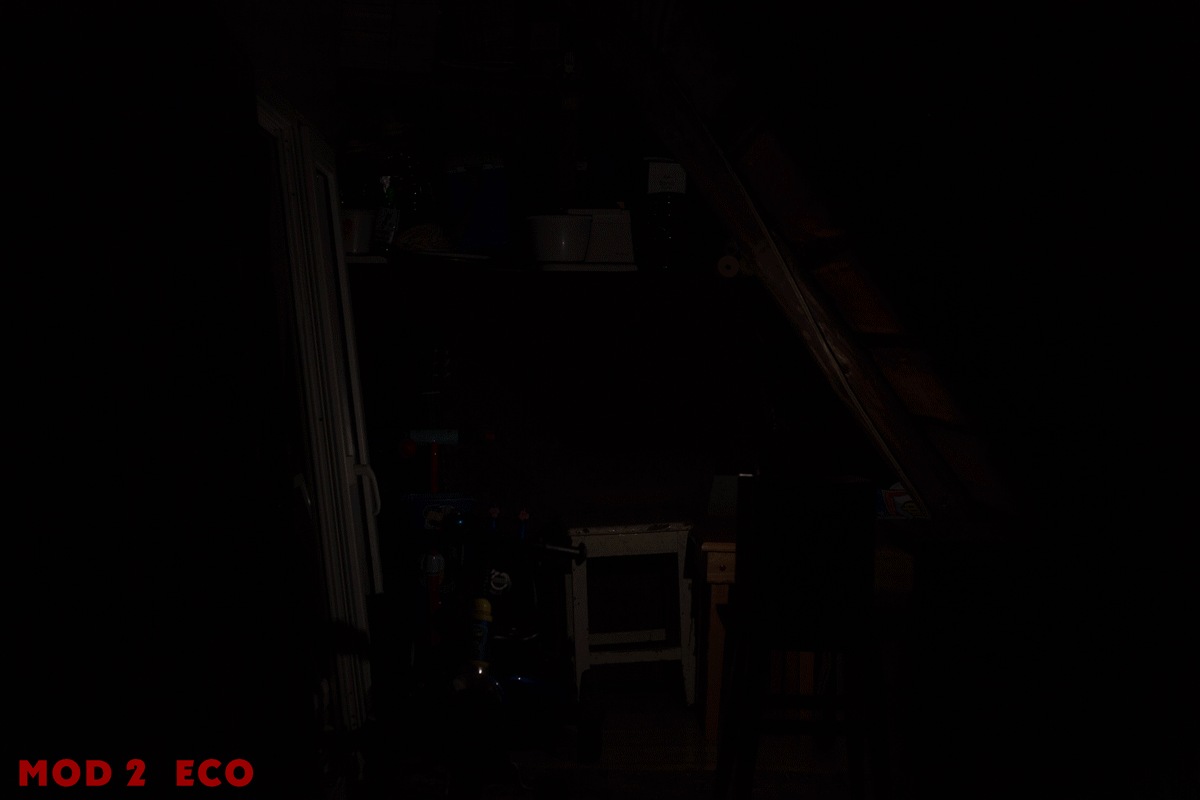 Runtime is good, as in specs. Only side light is little bit shorter. Stabilisation is good.
OVERALL
Interestins flashlight, that i`d never expected from Lumintop. This model is absolutely unusual for them.
It looks attractive, has good build quality and logical flexible UI that you can quickly get used to. And, of course – it is functional.
I wouldn't call it keylight, because for me keylight should be smaller. It is more to be very compact pocket flashlight. But that depends on tastes. My bunch of keys consists of 2 keys and flashlight, while my wife carries something about 200-300grams of keys, small screwdrivers, can openers etc…adding Geek here would`t make this bunch bigger.