It`s been a long time between Klarus announced this headlamp and finally released it to markeet. After that H1A got almost no reviews.
So i`d like to share my opinion about HL1A. This stuff is quite unusual in design, so I hope review will be useful for you, guys.
You can buy Klarus H1A at
➤ AMAZON
➤ ALIEXPRESS
➤ BANGGOOD
H1A was provided by manufacturer for review.
here is a product page
PACKAGE AND APPEARANCE
Headlamp has a good package, cardboard box with transparent sides. Design is definitely ok.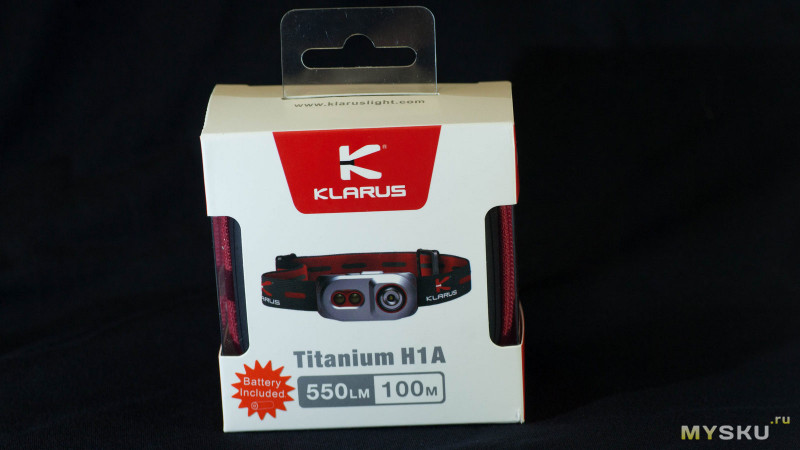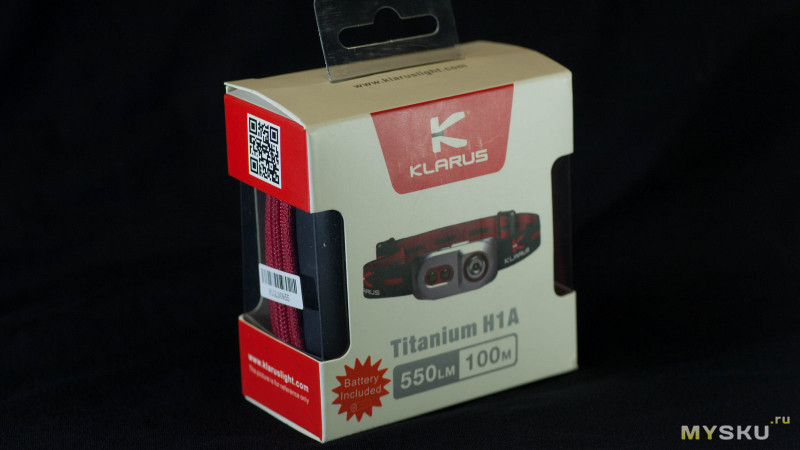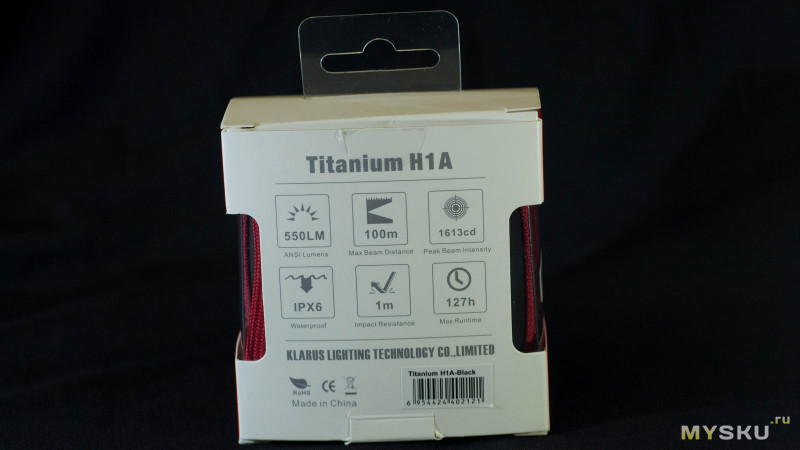 What I like more, is plastic black "shell", the same that i`ve seen at Olight H2S.
Really useful decision to carry headlamp within, along with 2-3 spare batteries.
Besides headlamp itself, package includes 14500 battery and manual.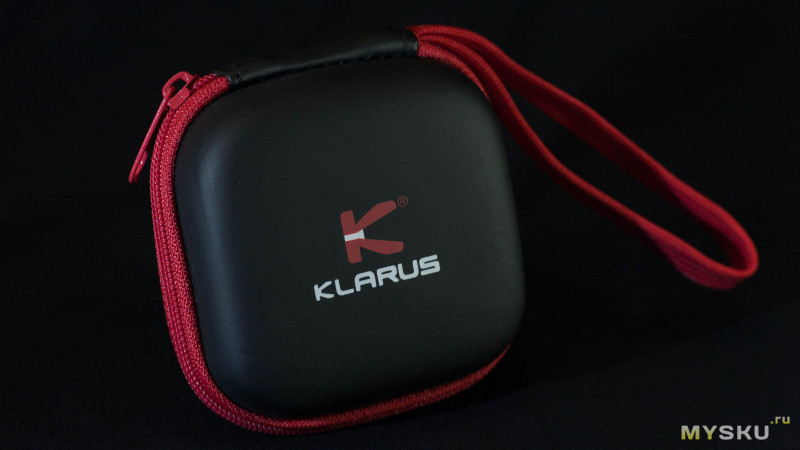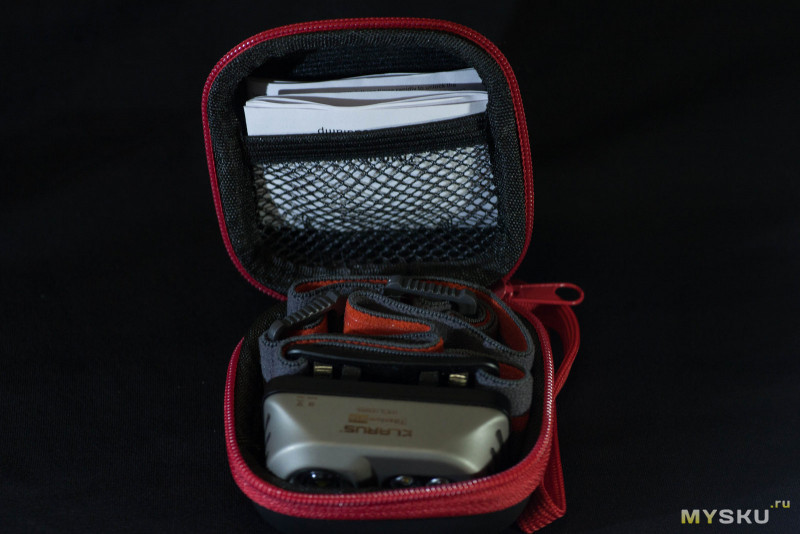 And here is our hero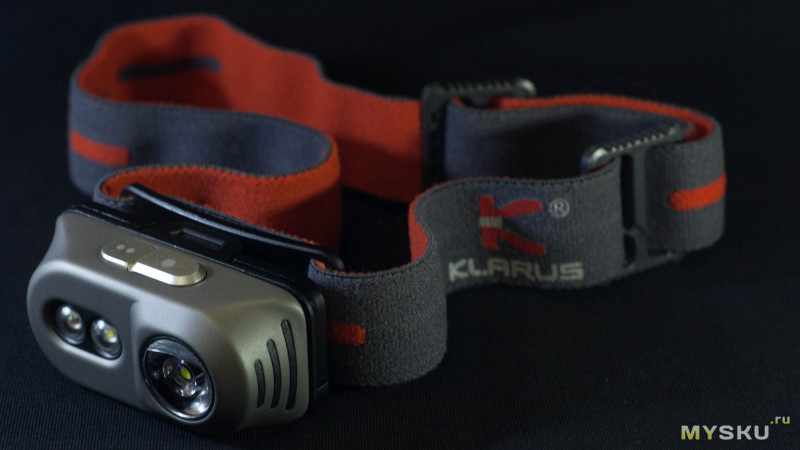 Appearance is attractive and unusual. Grey matte body feels good in hands and comfortably sits on head.
Head strap is old-school O-shaped, in Klarus brand-colors, without light-reflective safety stripes.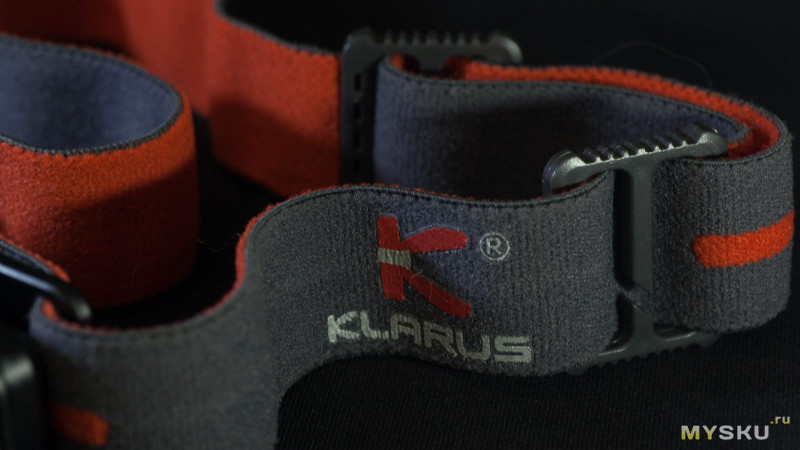 90 degrees tilt shift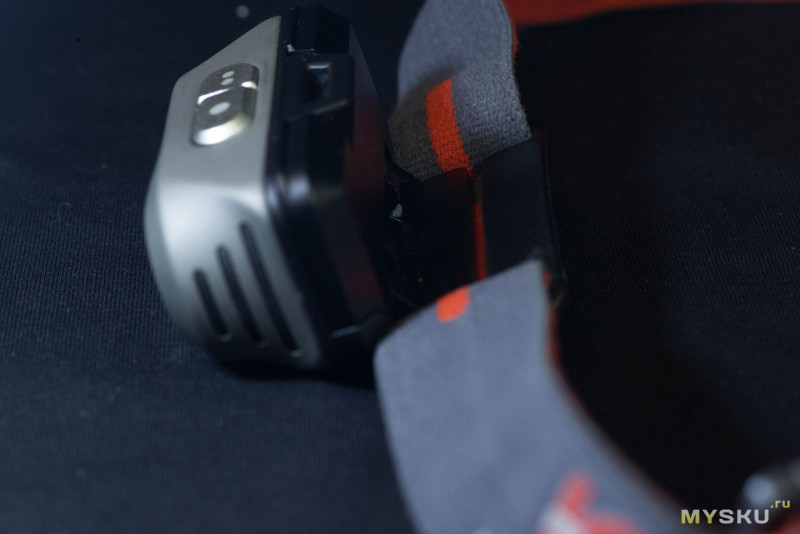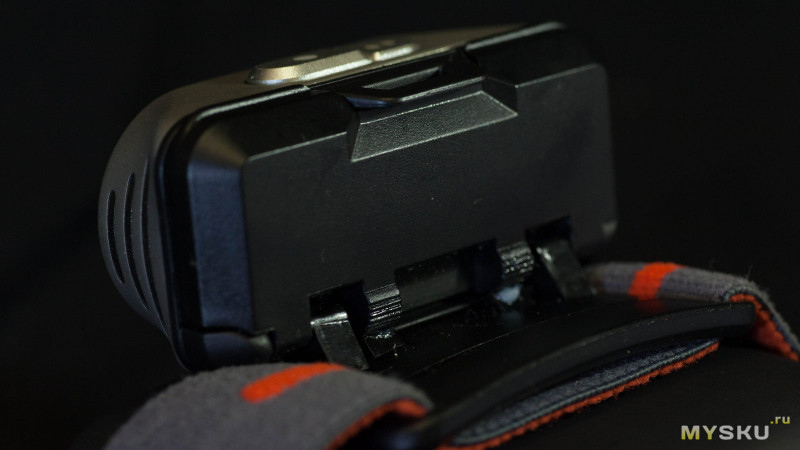 Regular "clicky" cover at the upper part of battery compartment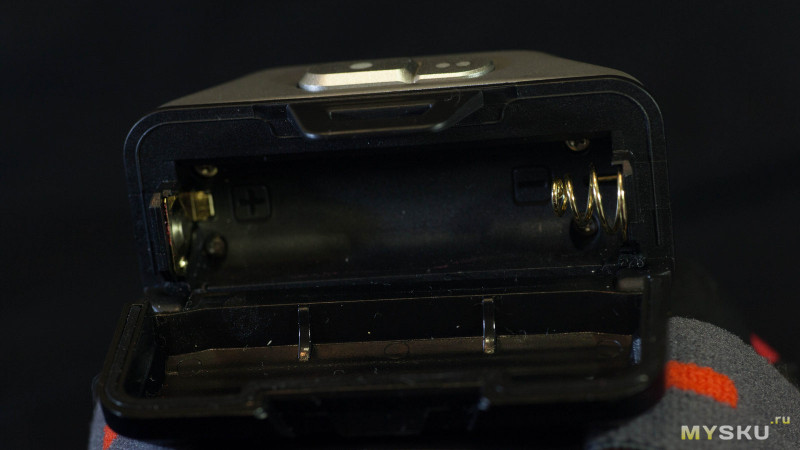 There is a pair of metal buttons at the upper part as well. Left is responsible for primary light, right one is for additiona pair of LEDs. There is no cover from occasional pressings.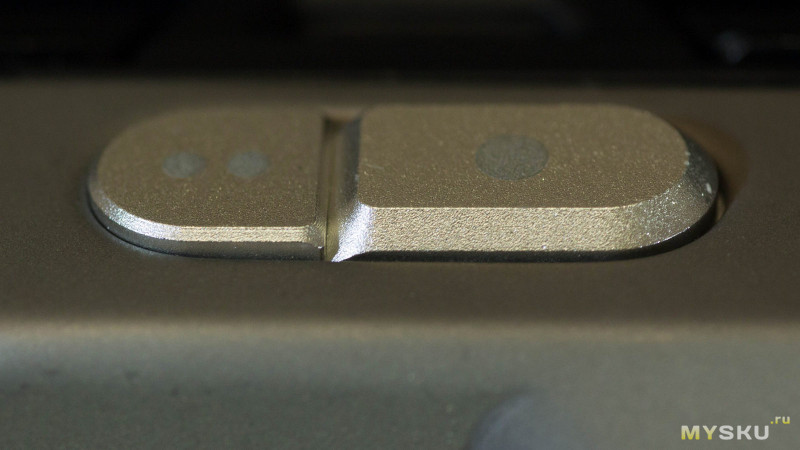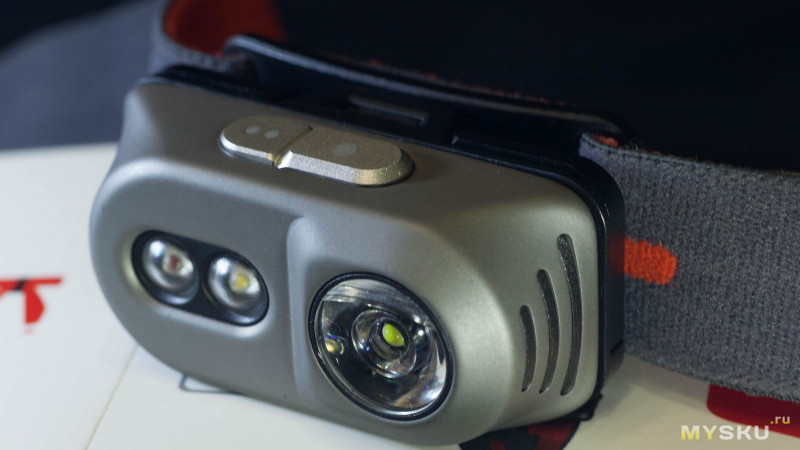 S/n and model name are printed at the bottom part.
I unscrewed 4 screws and here are insides.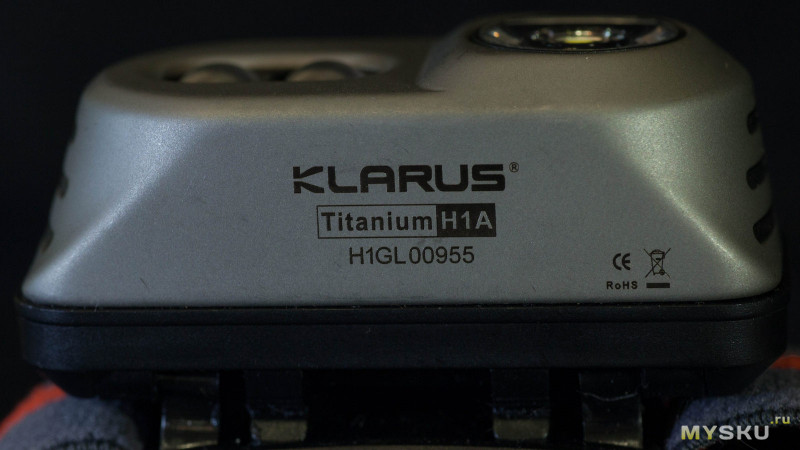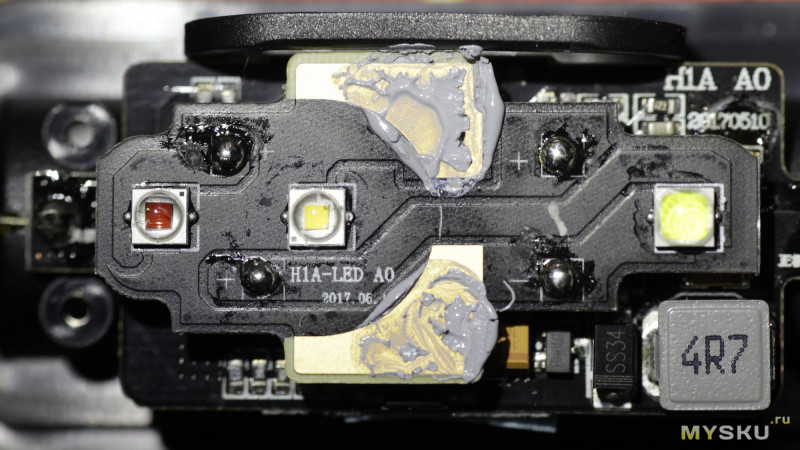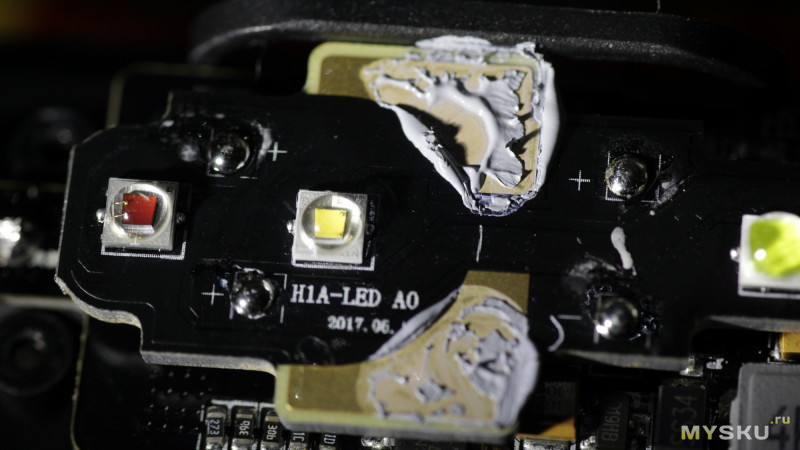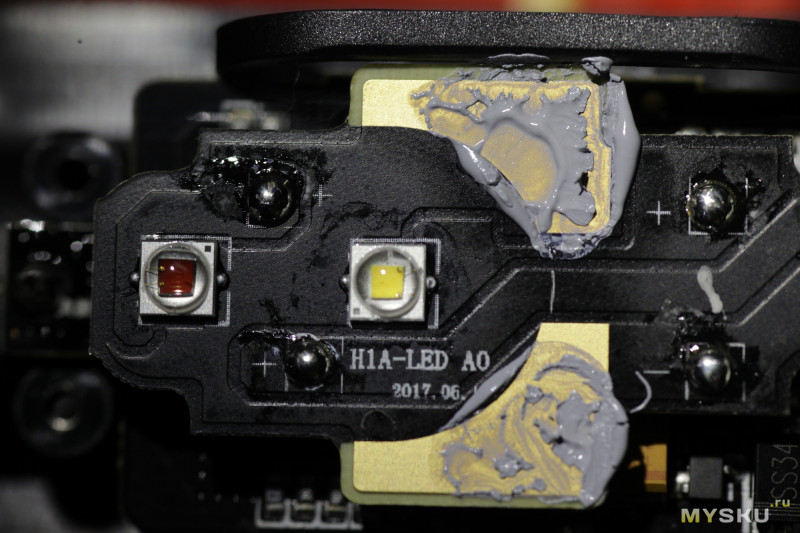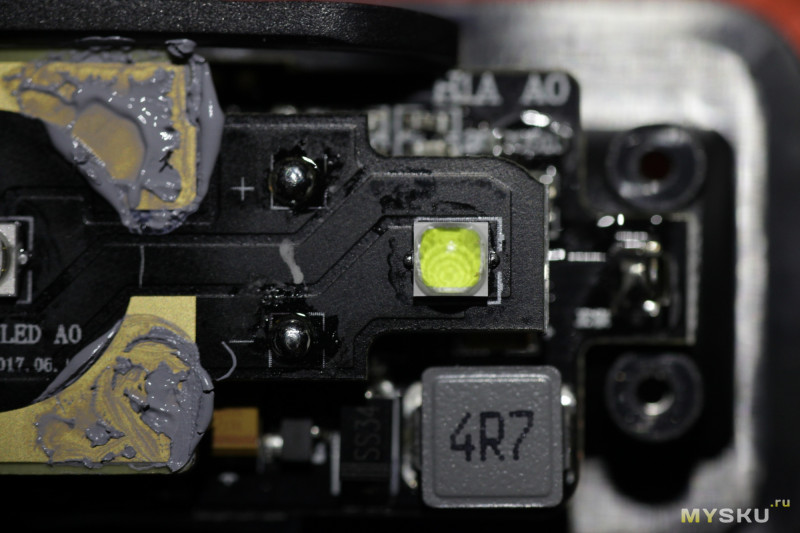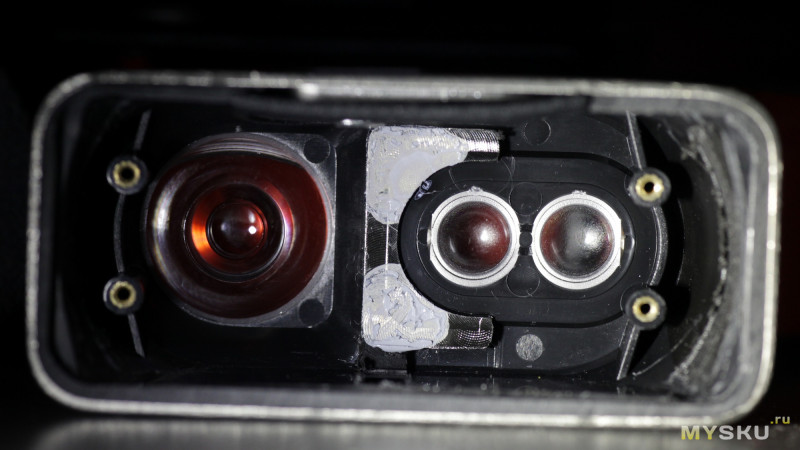 Strange gills-like stripes at the sides looks seem to have more design rather engineer origin.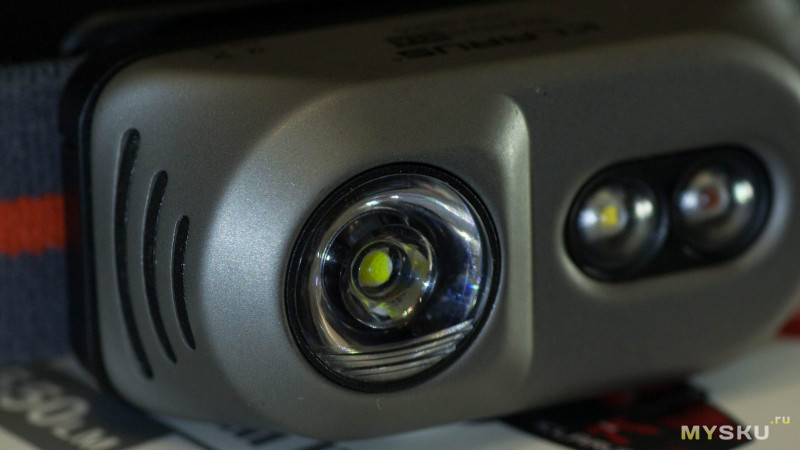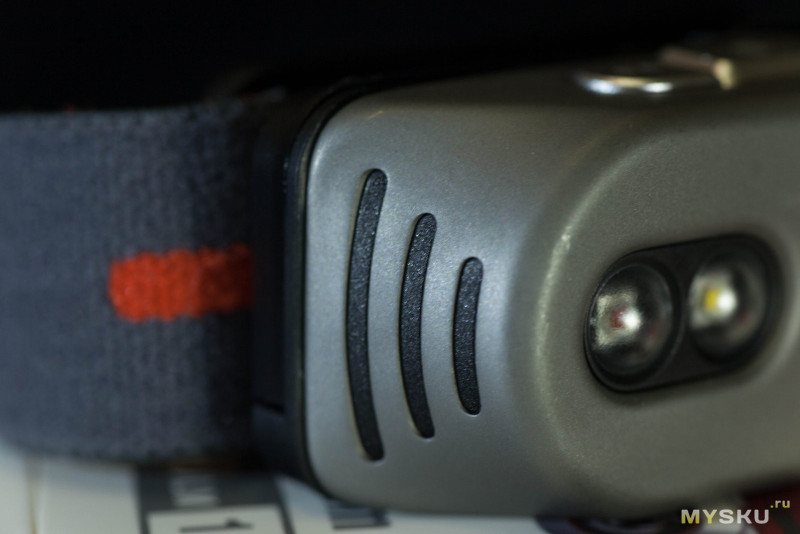 LEDs here:
1) CREE XP-L V6
2) pair of XP-E, 1 Hi-CRI 4000K R2, 2nd is red P2.
Primary light has a TIR-optic, which used the same idea as in Fenix BC30 – some horizontal stripes to redistribute light downward, to prevent occasional blinging people going toward you.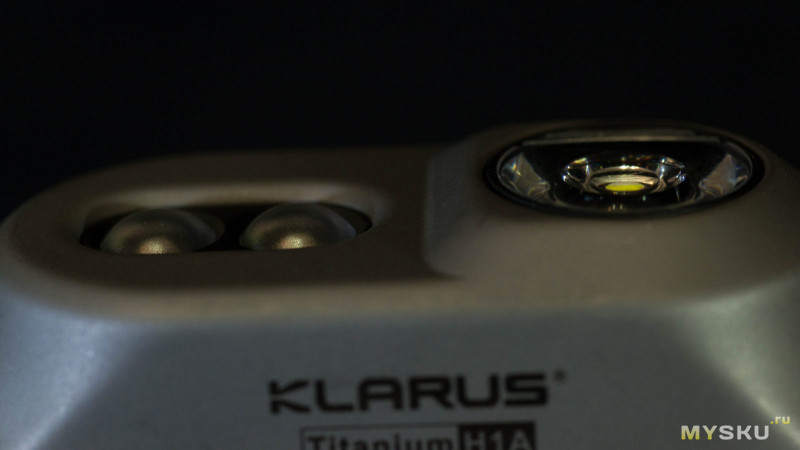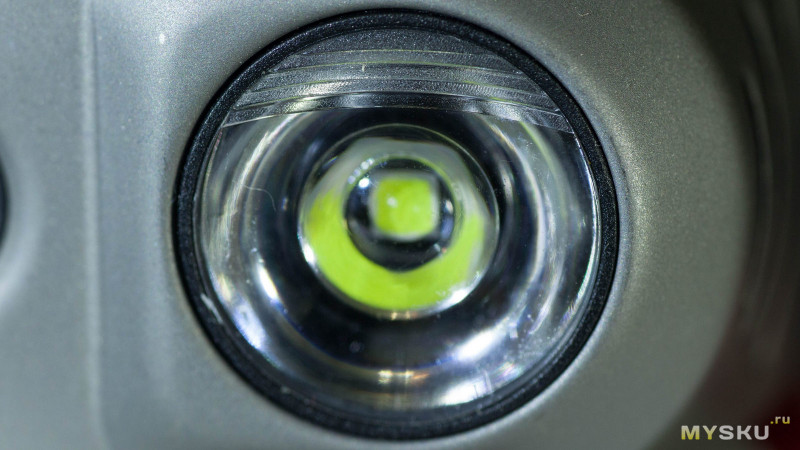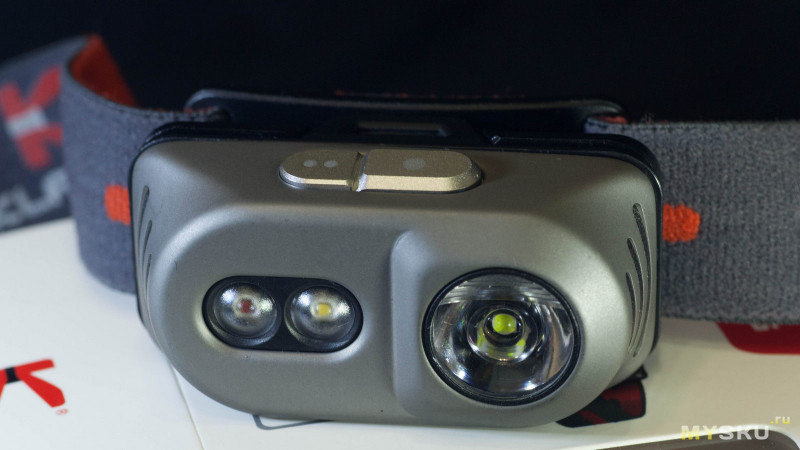 That`s all about appearance. Headlamp is lightweight, compact and attractive. I`ve got no complaints about insides and appearance.
UI.
Quite simple.
Primary light
Long press activates LOW
Short press starts high
Simple clicks change brightness
Long press – OFF
All is usual, besides nice fade-in while changing brightntess.
No mode memory.
Additional light.
Short press activates white low-white high-red.
2x presses activates special modes and switch them.
What Klarus calls "Strobe" is something like beacon, less 1 hz which may be strobe only for Great Slow Kings.
White light works as SOS here.
I consider all these to be ok, may be additional rapid red light for mike ride would be a good addition.
IMPORTANT – you can use primary and additional light at the same time.
Lock-out mode. Hold both buttons for 3 sec – and light is locked.
Unlock it with 3x presses any button. This also starts voltage checking, 3 and 9 blinks will mean 3.9v.
PERFORMANCE
No PWM-shimmering in any mode.
Light distribution is floody, and absolutely diffused when additional white light is on – no surpise, as LED is covered with matte dome.
I consider this light to be used in garage-camping situation. And for such simple needs you`ll get enough light. Side light is good for both repair close-range works and reading.
What about battery – capacity is real. Charging amperage is ok, almost recommended 0.5C, 0.33A here. Blue-red indication is also a good thing to see here.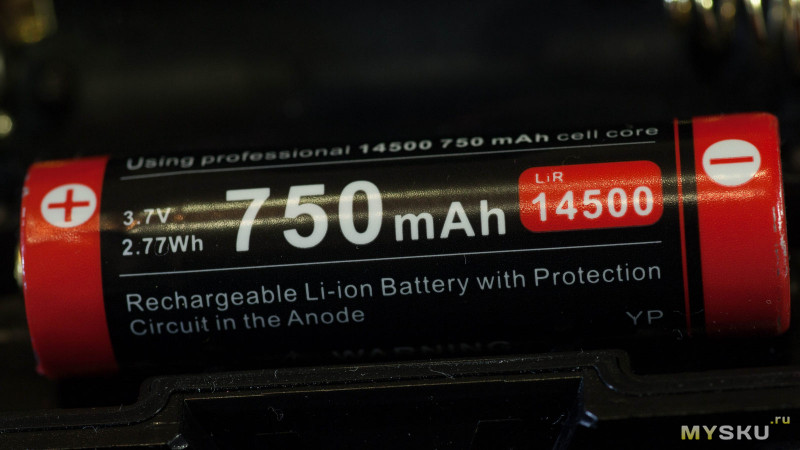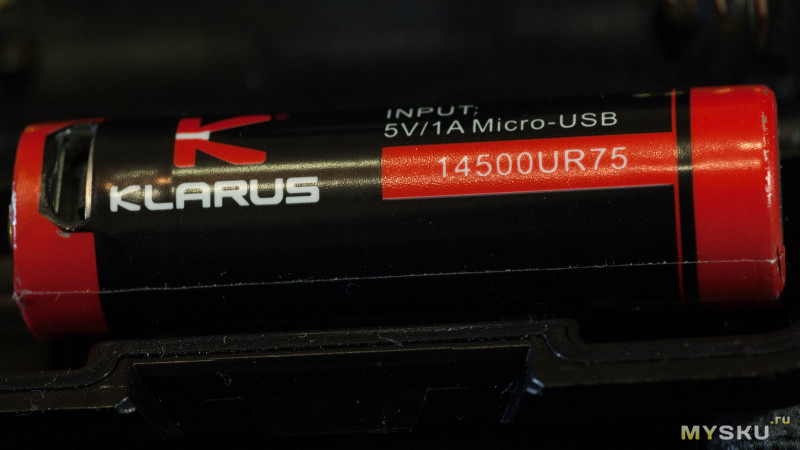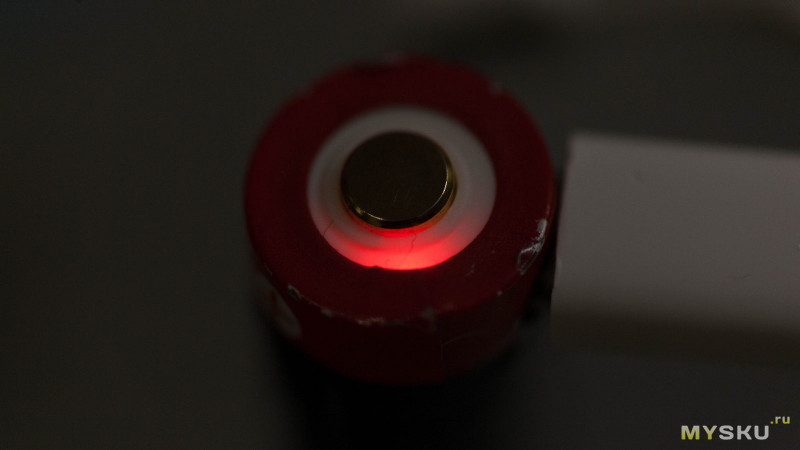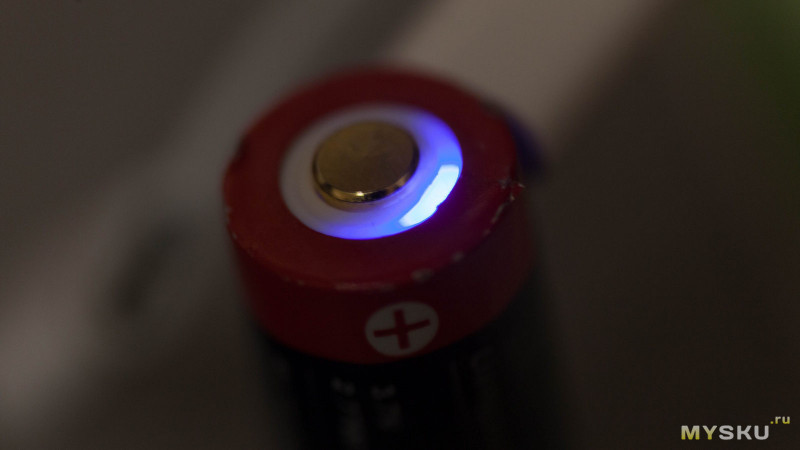 Heat transfer is good, in high H1A gets warm quite quickly.
Here is clickable runtime chart. I definitely consider HIGH to be TURBO, as it is so time-limited. I don`t know why Klarus didn`t make separate mode for both these modes.
Nevertheless, before stepdown light is really bright (for 14500 and small H1A body), and after stepdown is definitely ok for most needs.


What about the rest – it is no surpise for 14500 and AA both. I`d prefer 1st one as you get the same runtime but also an opportunity to use max brightness.
And here are pics.
Possible LEDs combinations.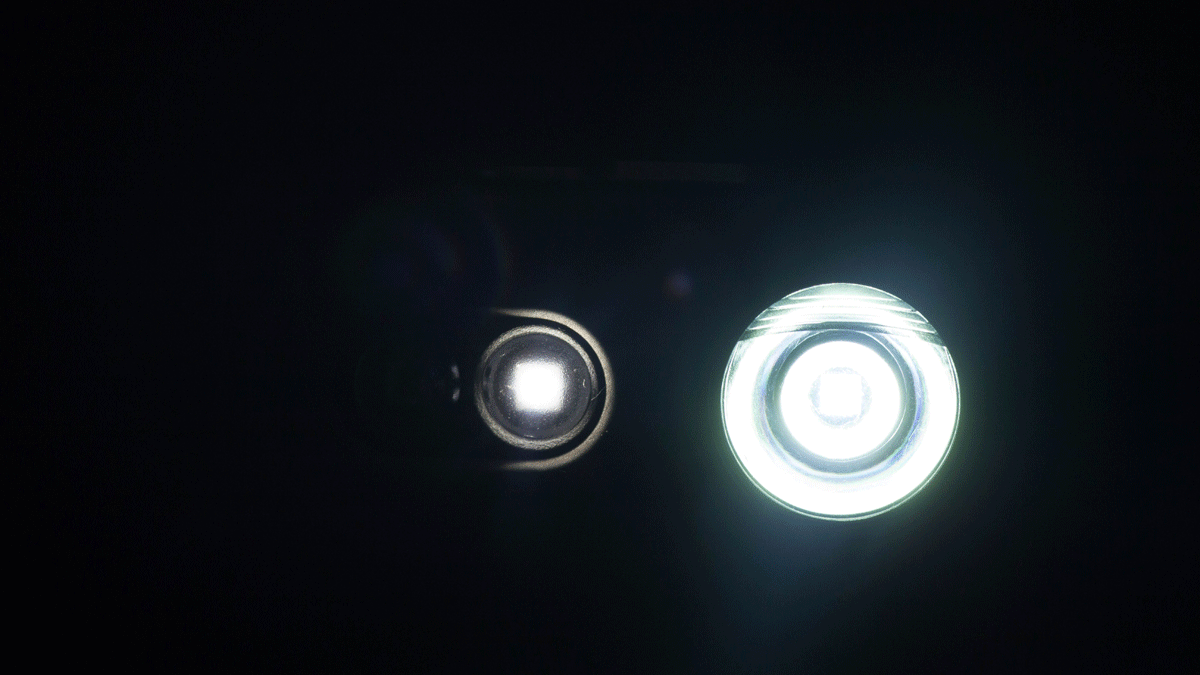 In small area, like here, even additional low gives you surprisingly enough light to look around.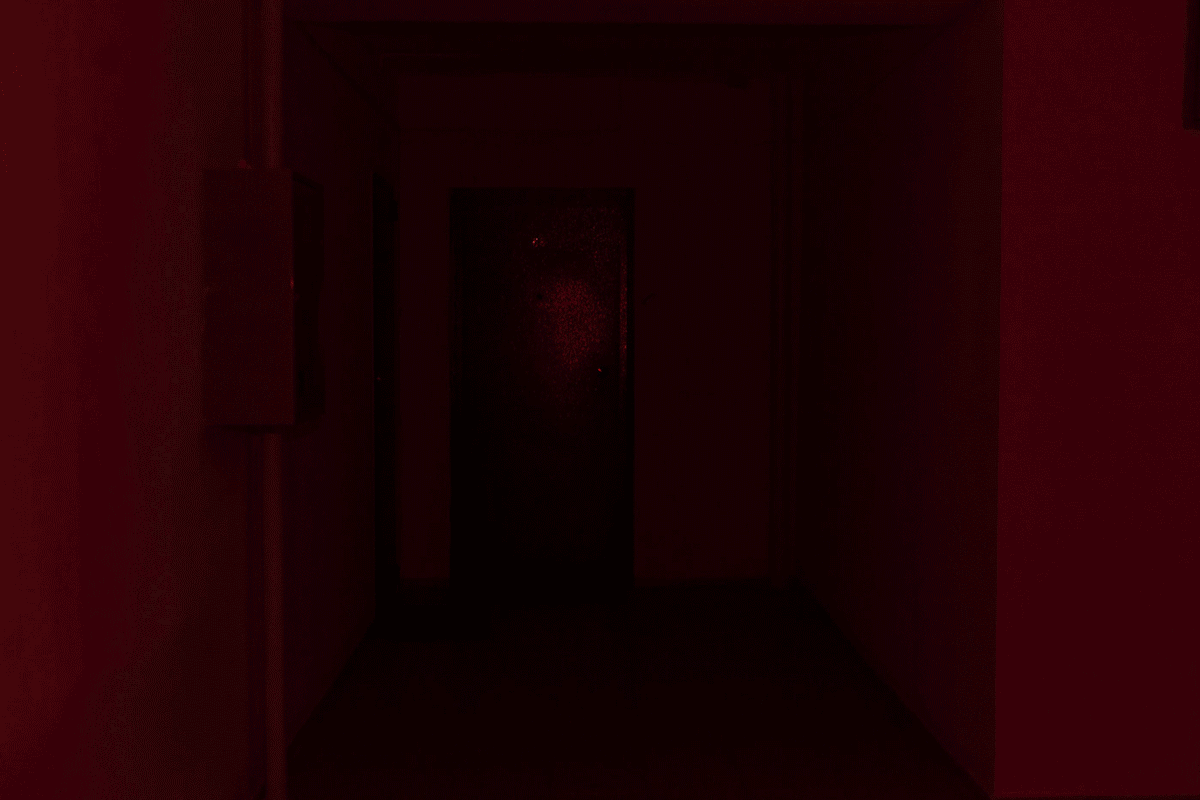 In garden-size territory mid is ok.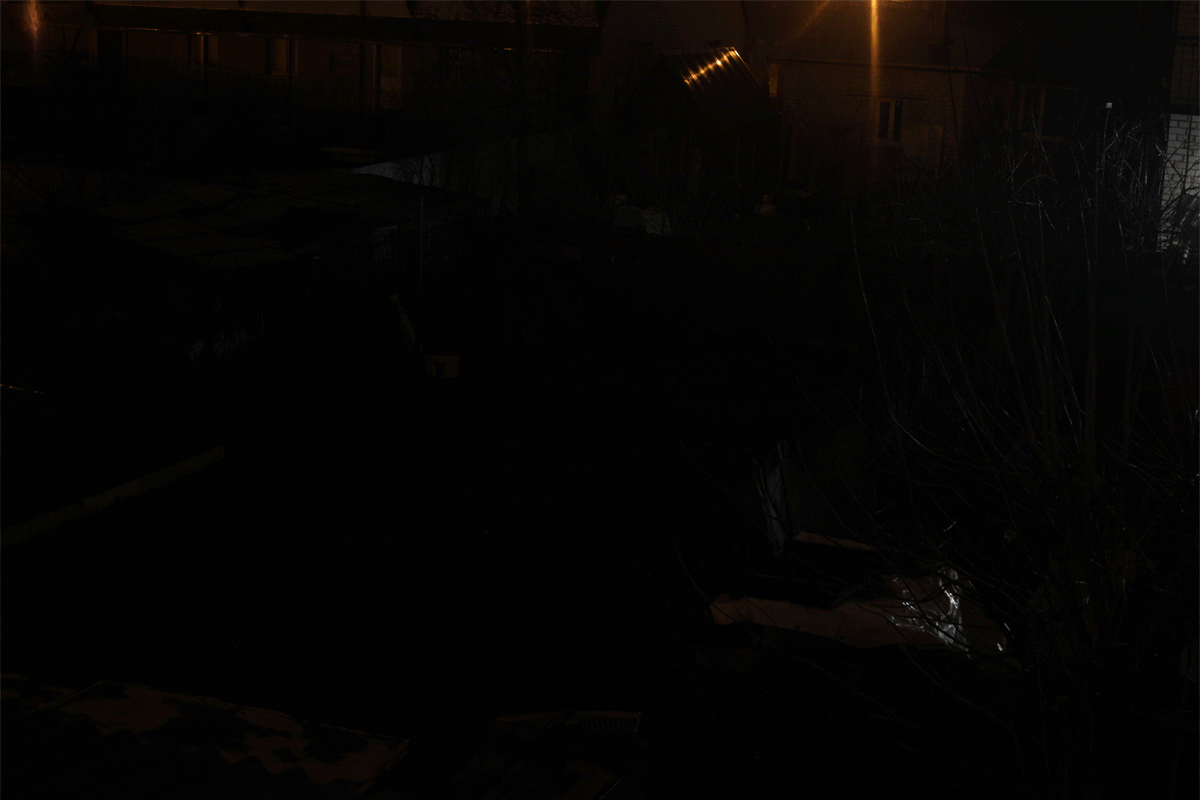 OVERALL.
Interesting and unusual headlamp with good and useful light \ set of modes. I thing separate turbo would be better than hiding it in High.
Apperance is noble and attractive. UI is good.
Well, price is not low, that makes buying this light a not "why not?" idea. I think as most of Ti lights, this one would be more collectable.
BTW, old RS80 still appears in movies, thanx to it`s unique design. Who knows, may be H1A will repeat this.