Samsung INR21700-48G 4800mAh (Gray)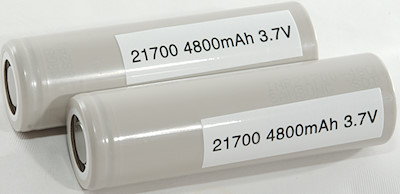 Official specifications:


Typical standard discharge capacity: 4800mAh

Minimum standard discharge capacity: 4700mAh

Typical standard discharge energy: 17.4Wh

Minimum standard discharge energy: 17.04Wh

Charging voltage: 4.20V

Nominal voltage: 3.6V

Standard charging current: 1440mA

Rapid charging current: 4800mA (Not recommended for long life cycle)

Max. discharge current: 9600mA (Not for cycle life)

Max. pulse discharge current: 30A for 10sec, 25A for 30sec, 18A for 60sec

Discharge cut-off voltage: 2.50V

Operating temperature: Charge: 0° ~50°C, discharge -20° ~ 60°

Storage temperature: 1 year: -20°C ~ 25°C, 3 months: -20°C ~ 45°C, 1 month: -20°C ~ 55°C

Internal impedance:
Internal resistance:
Cycle life: 500 cycles to 75% at 23°C or 70% at 45°C (Charge=0.3C, Discharge=1C)


This is a high capacity cell in the new 21700 format.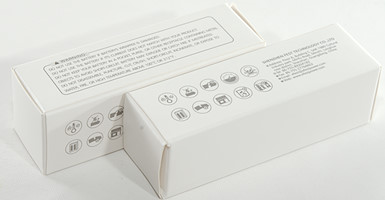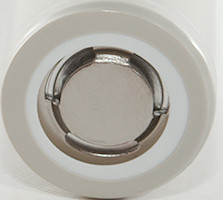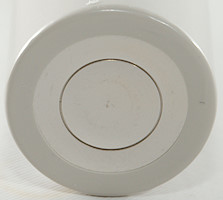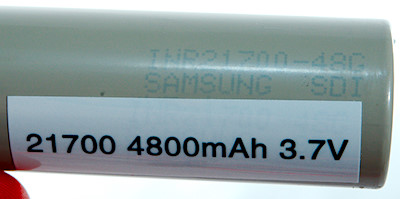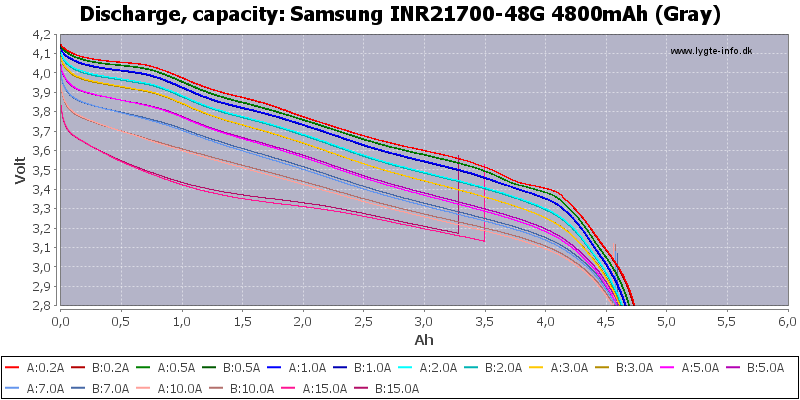 Nice tracking discharge curves with fairly constant capacity, but the cell cannot handle above 10A without heat problems, this is acceptable with a maximum rating of 9.6A
I only discharge the cell to 2.8V, not the rated 2.5V and get a bit less than full capacity.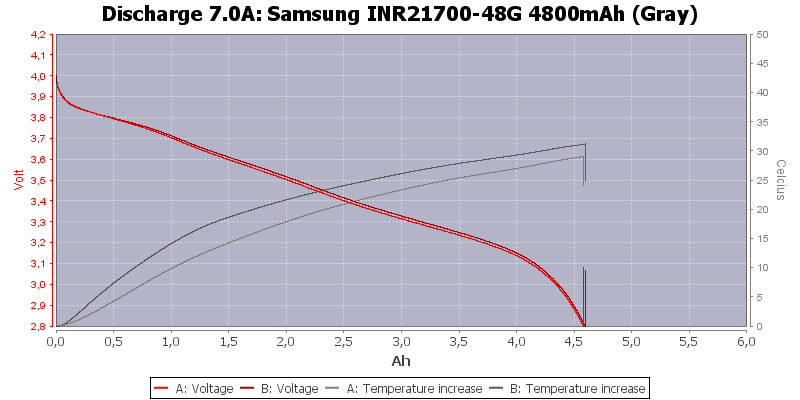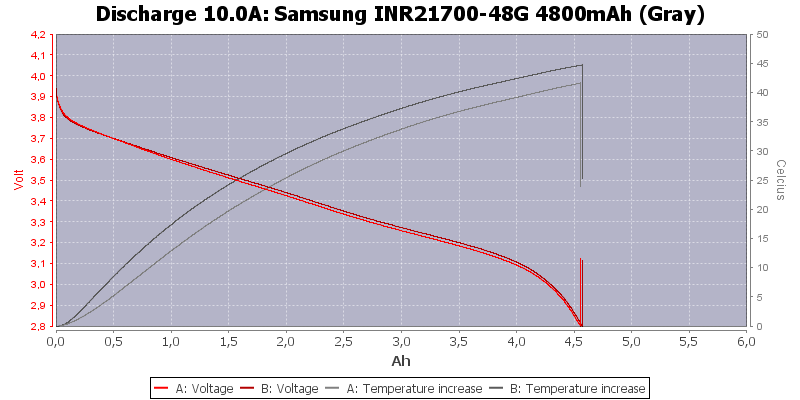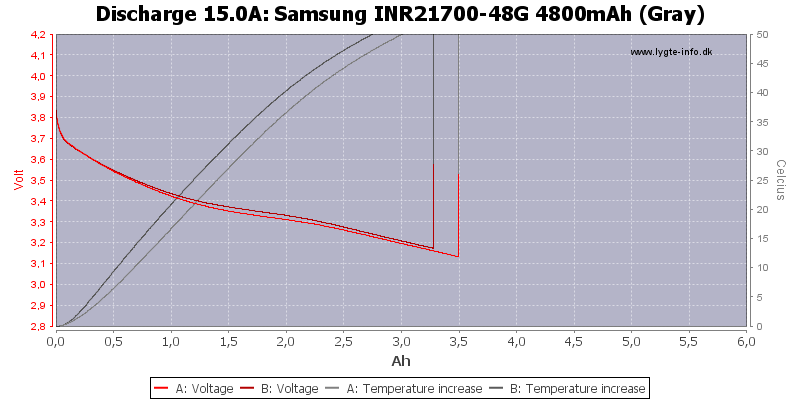 Battery gets to hot and i stop the discharge.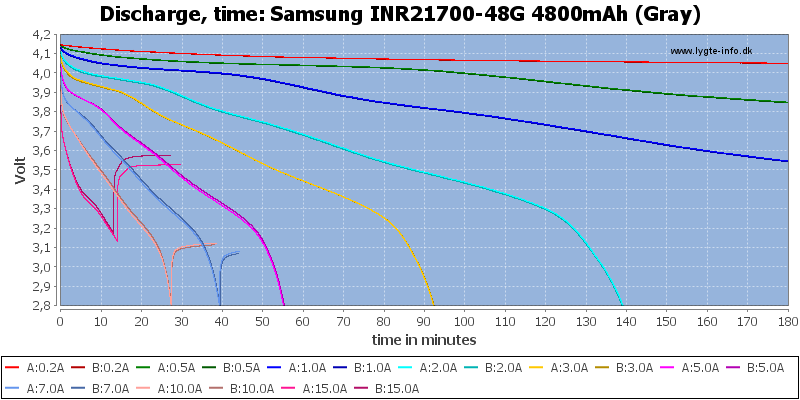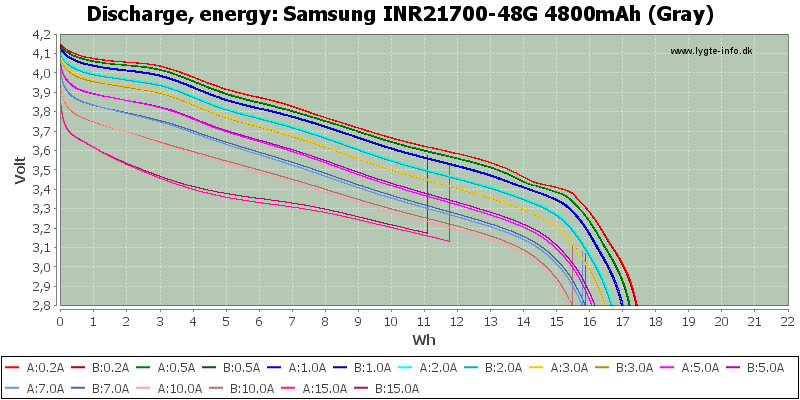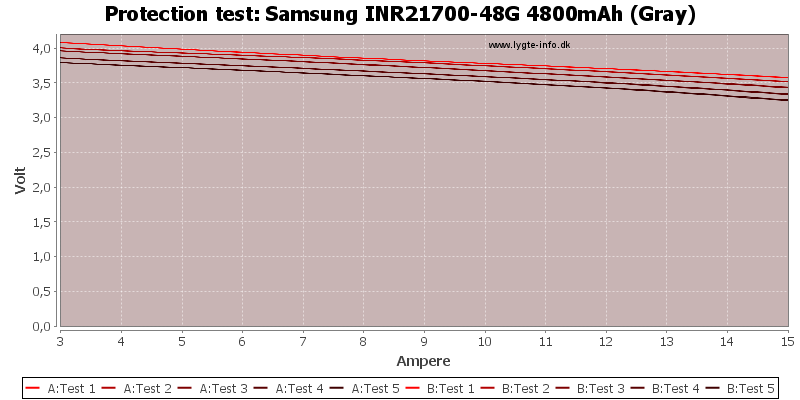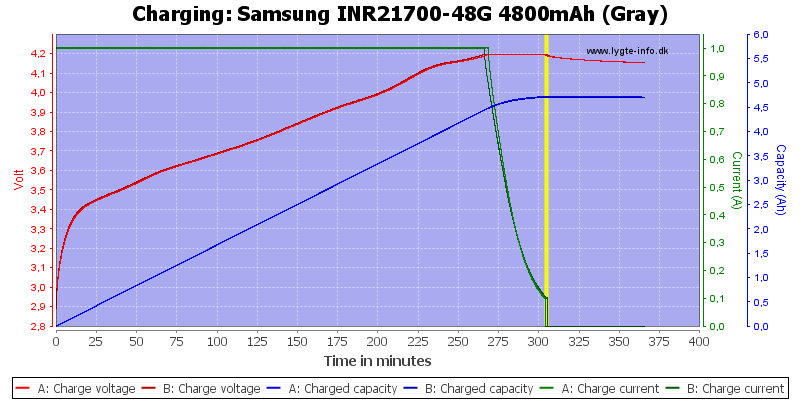 Conclusion
This is highest capacity 21700 cell at the current time (Jan 2018) and it looks very good, but it is not designed for high current discharges or fast charging.
Notes and links
The cell was supplied by a reader for review.
How is the test done and how to read the charts
How is a protected LiIon battery constructed
More about button top and flat top batteries
Compare to 18650 and other batteries