GP ReCyko+ AA 2700mAh (Green)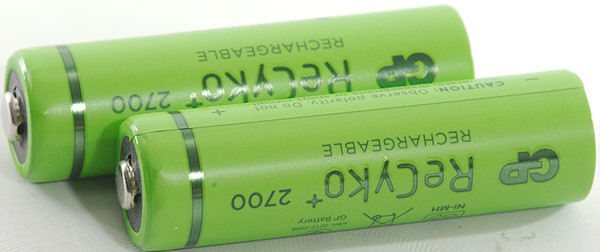 Official specifications:


Nominal voltage: 1.2V

Typical capacity: 2600mAh at 500mA discharge to 1.0V at 20°C

Nominal capacity: 2500mAh

Lifetime: 6 years or 300 cycles

Low self discharge

Recommended discharge current: 250 to 7500mA

Fast charge: 1250mA to 2500mA with -dv/dt

Service life: >500 cycles (

IEC

standard)

Internal resistance 18mOhm (range 14-28mOhm) at 1000Hz

Ambient temperature range: Standard charge 0°C ~ 45°C, Fast charge: 10°C ~ 45°C, Discharge: -20°C ~ 50°C, Storage: -20°C ~ 35°C

Maximum temperature raise at different discharge currents: 1A:+1,2°C, 2A:+3,4°C, 3A:+5,9°C, 5A:+11,1°C, 7A:+16,3°C, 10A:+23,0°C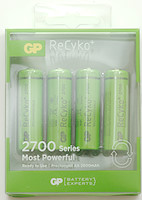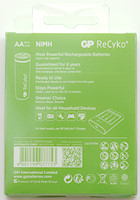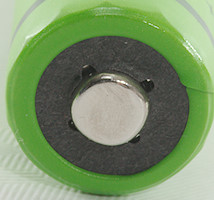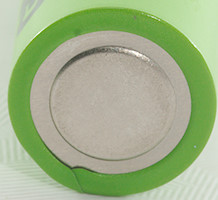 Fairly standard NiMH discharge curves, the cell are not matches completely. They have a lot of capacity at low current draw and as usual the capacity goes down with load. At very high current (Above 5A) the cells need to be warm for best performance.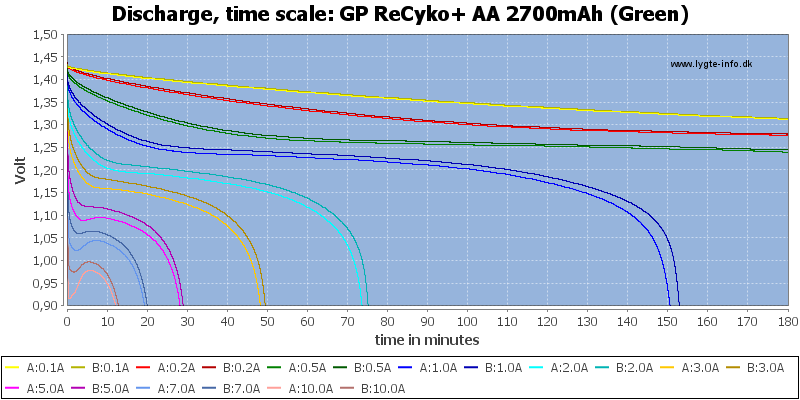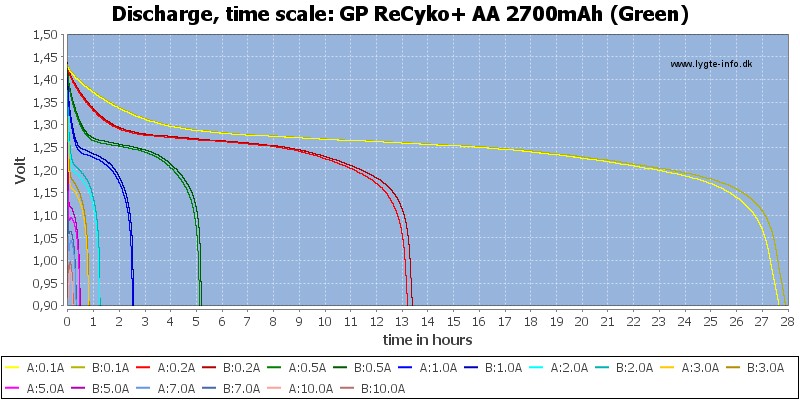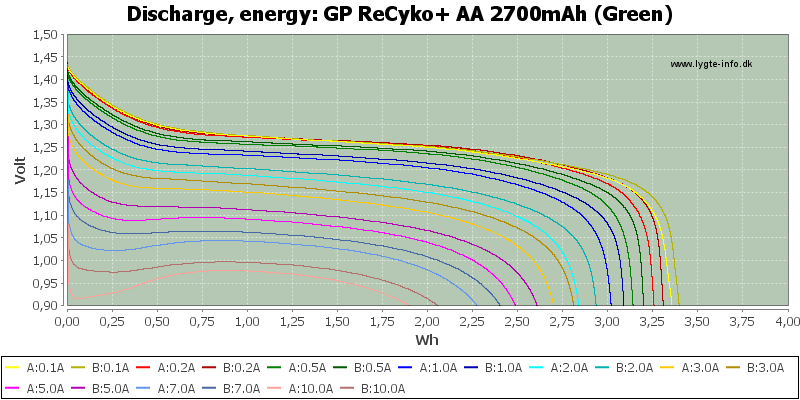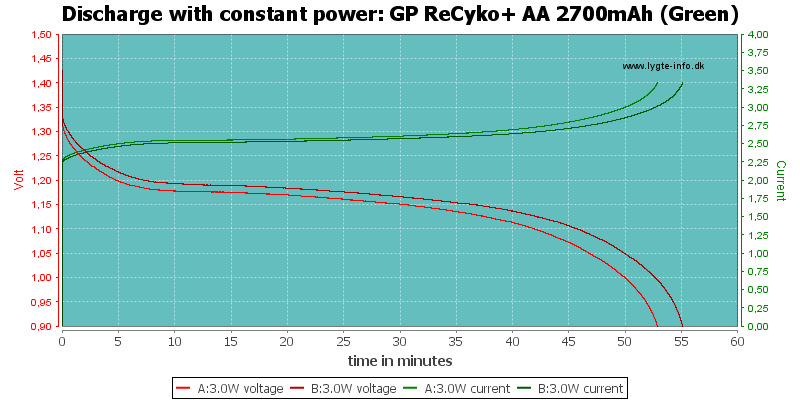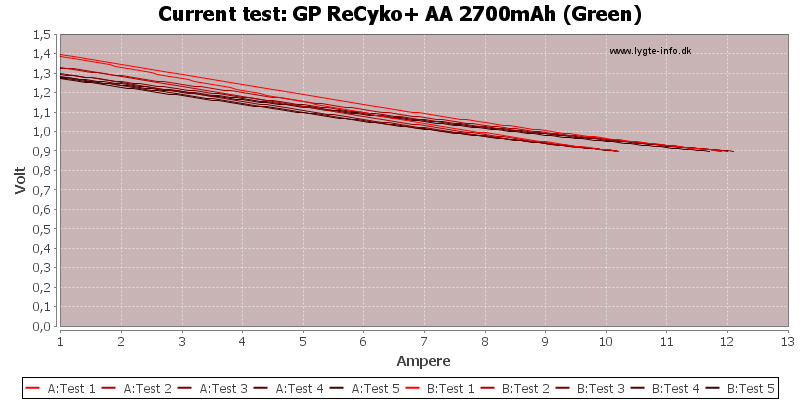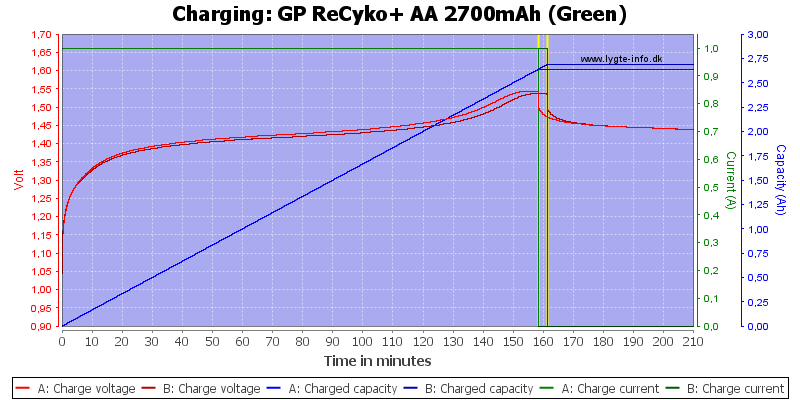 Conclusion
These batteries has good performance, especially at low current draw.
Notes and links
How is the test done and how to read the charts
Compare to other AA/AAA batteries: Alkaline/NiMH/Lithium