For sale are 2" x 6" strips of adhesive backed grip tape.  E1320 came up with the great idea to use strips of grip tape on the flats of his DRY triple XM-L torch to add grip without damaging or adding girth to the already thick body of the light.  I knew right away that I had to try it out and it works every bit as well as expected. The only problem is I had to spend large money to buy an entire roll just to get 1.5" of 2" wide tape.  What to do with all the extra grip tape from the roll?  After adding it to my SAiK SA-305 to improve that as well I ran out of immediate ideas.  What better than recouping some of my investment than helping out my fellow BLFers so they don't have to buy $15-$20 of tape for just a few inches that are needed.
I am selling the tape at $1.00 for each 6" long strip shipping included to CONUS BLF members.  Sorry to the rest of the members outside of the US but shipping such a small item is not worth the cost of mailing.  I will start with 24 pieces for sale and will list buyers and the quantity purchased.  Once the 24 are sold that will be it.  Shoot me a PM stating how many you want and I will give you my PayPal addy so you can send the money as a gift or add in PP fees.
Each 6" strip is enough to do 4 DRY flashlights.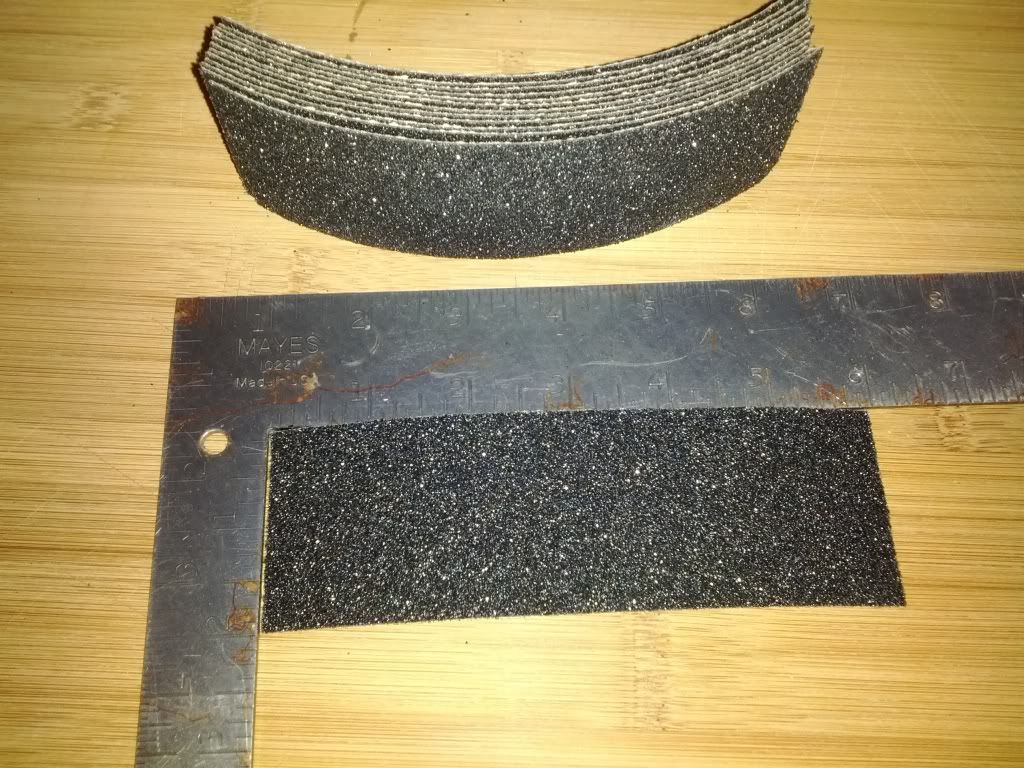 Below is how it looks on the DRY.  3 strips of just under 1/2" wide are placed 1 on each of the 3 recessed flats along the body.  The added grip is amazing and works just as well when wet as it does dry.  Placing it on the recessed flats means the already wide body doesn't get any wider plus it keeps it from chewing up the holster when taking the torch in and out of it.

The flash form my camera makes the grip tape look lighter than the black that it really is.  It blends in great in person and looks great.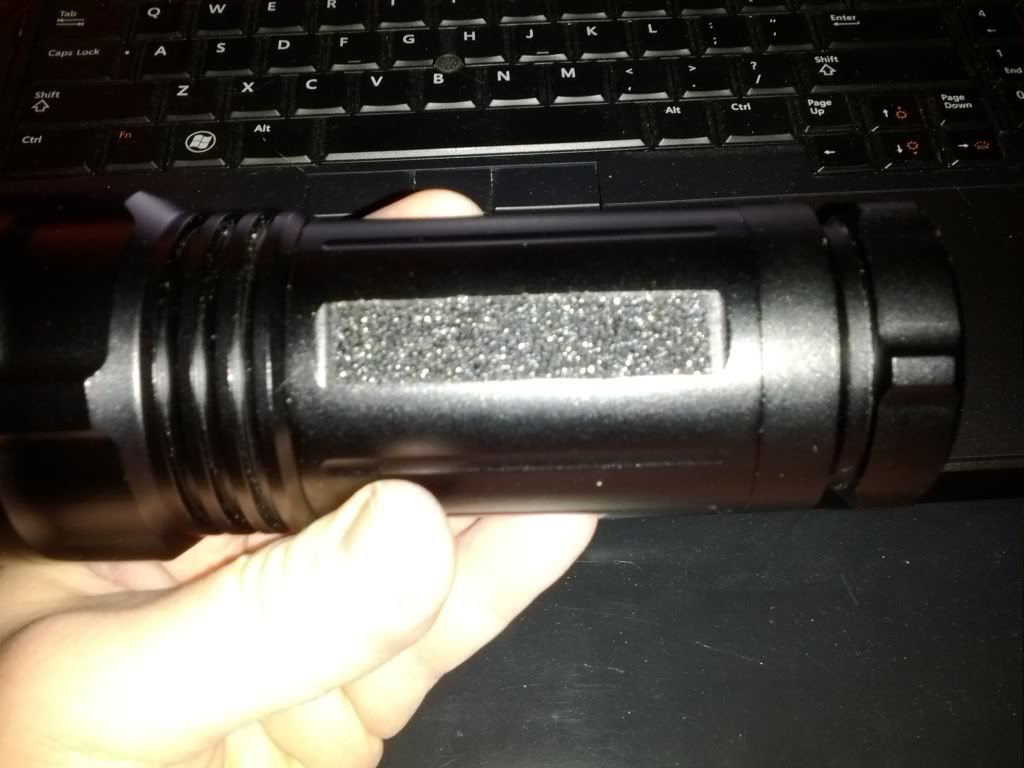 Below is how it looks on the SAiK SA-305.  I added it to just 3 of the 6 flats on the body.

Again, the flash reflects off of the abrasive crystals in the tape making it look grey instead of black.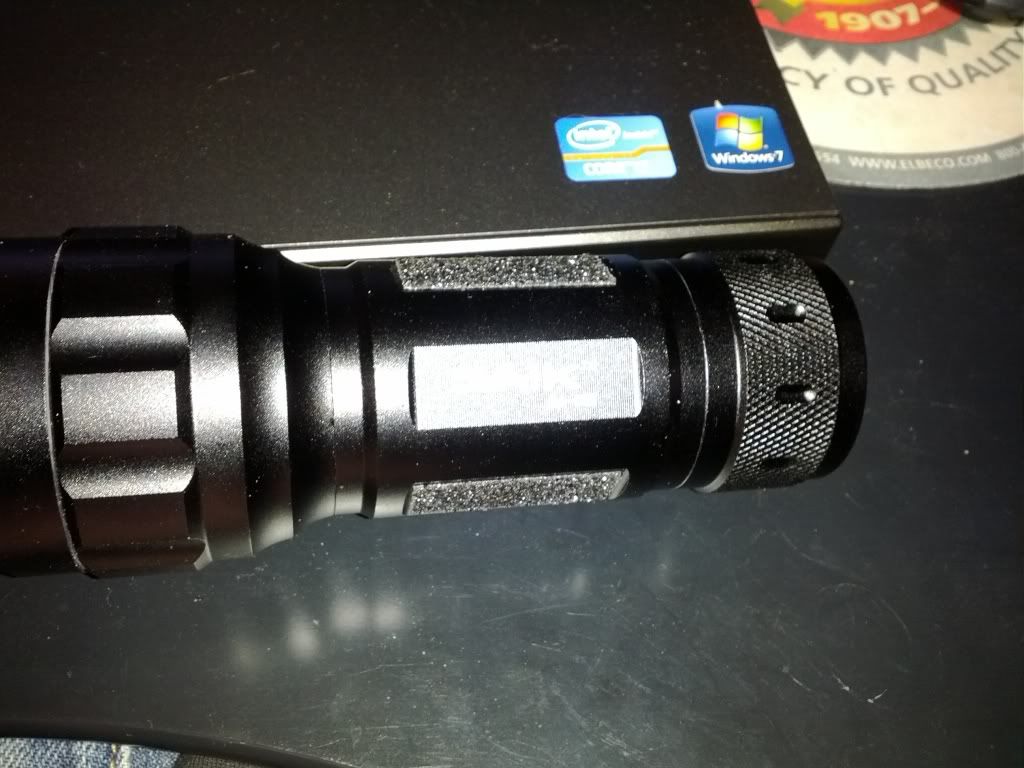 Thanks for checking it out.  I look forward to hearing from you. 
Johnny