You can buy Haikelite SC26 at
➤ AMAZON
➤ ALIEXPRESS
➤ BANGGOOD
SPECS
*Emitter*: CREE XHP35 HD/HI
*Material*: Aluminum Alloy
*Battery*: 1×26350 / 2×26350 / 1×26650 (Not included)
*Max brightness*: 2050Lumens
Double AR-Coated glass lens
Aluminium Alloy reflector
Thermal control protection > 55 C degree
Anti-reverse protection ; Anti-discharge protection
Size:85mmx35mm (26350 tube) 125mmx35mm (26650 tube)
1) Group: Low 150lms > 450 Lms> 1050 Lms
2) Group: 2lms(1ma)> 750lms> max 2050lms
3) Group: 2lms(1ma)> 150lms> 750lms>max 2050lms
4) Group: 2lms(1ma)> 20lms > 150lms > 750lms >1200lms >Max 2050lms
5) Group: 2lms(1ma)>max 2050lms >Strobe>SOS
PACKAGE AND APPEARANCE
The same simplest cardboard box as usually. Haikelite use it for all the models. Neverthelles, it is ok to protect flashlight and other includings while it travels to you.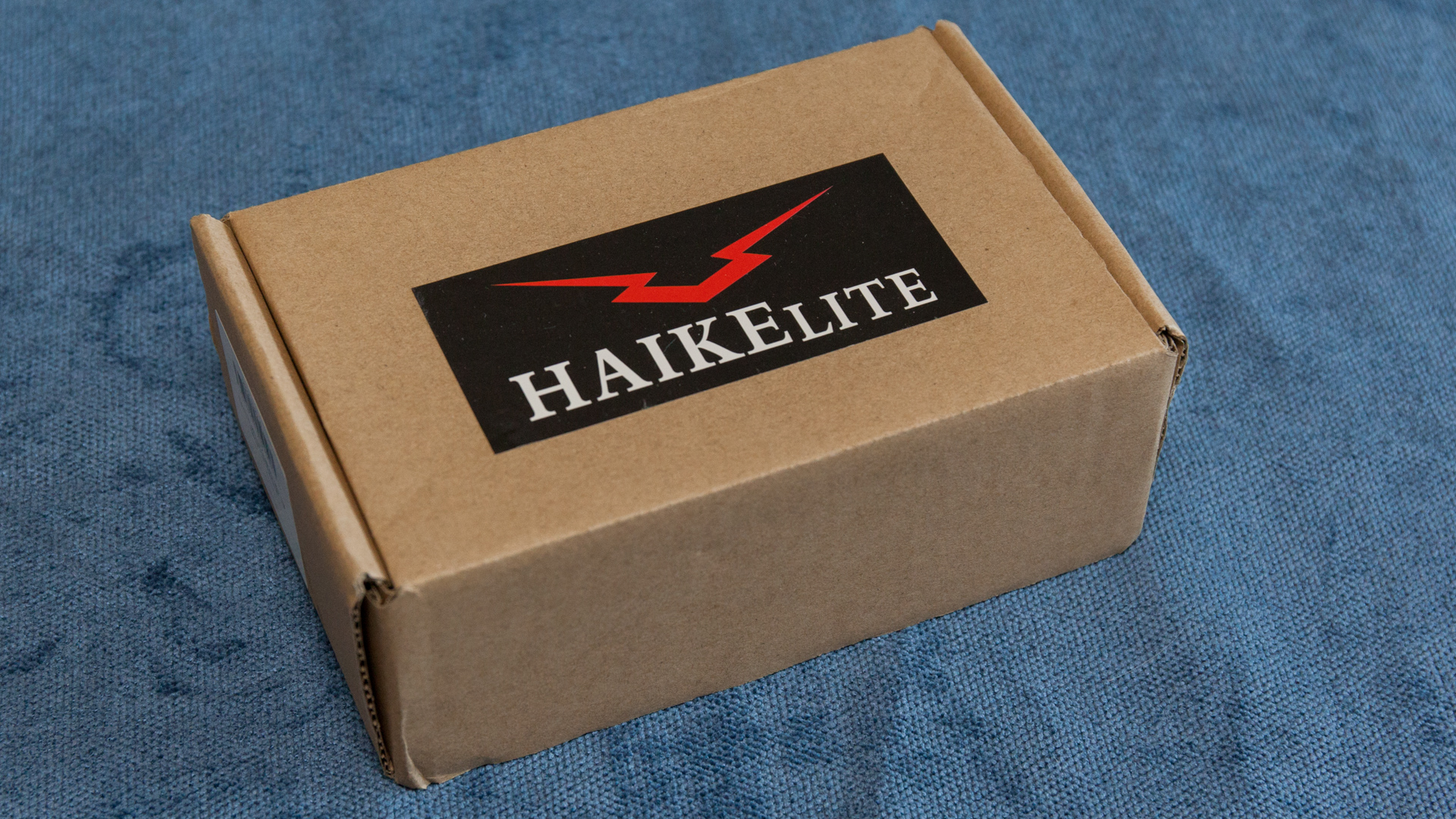 And they are: 26350 short tube adaptor, usual printed page they call "manual" , clip, o-ring and lanyard. трубку, привычно убогую цидульку инструкции, уплотнительное кольцо и темляк.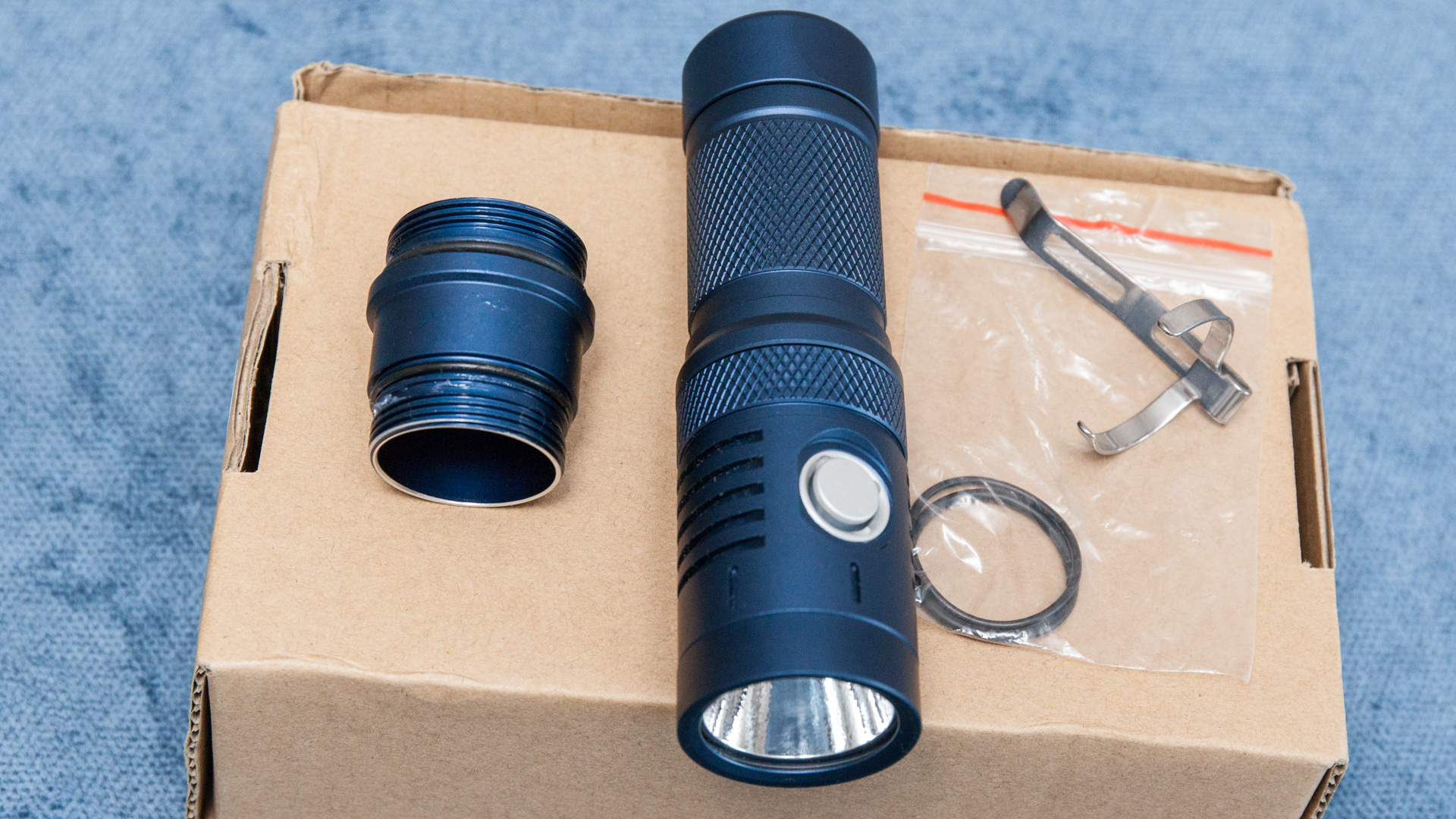 So, SC26 itself. 1st surpise – it is available in different colours. You are given a choice of CW\NW, HD\HI as well.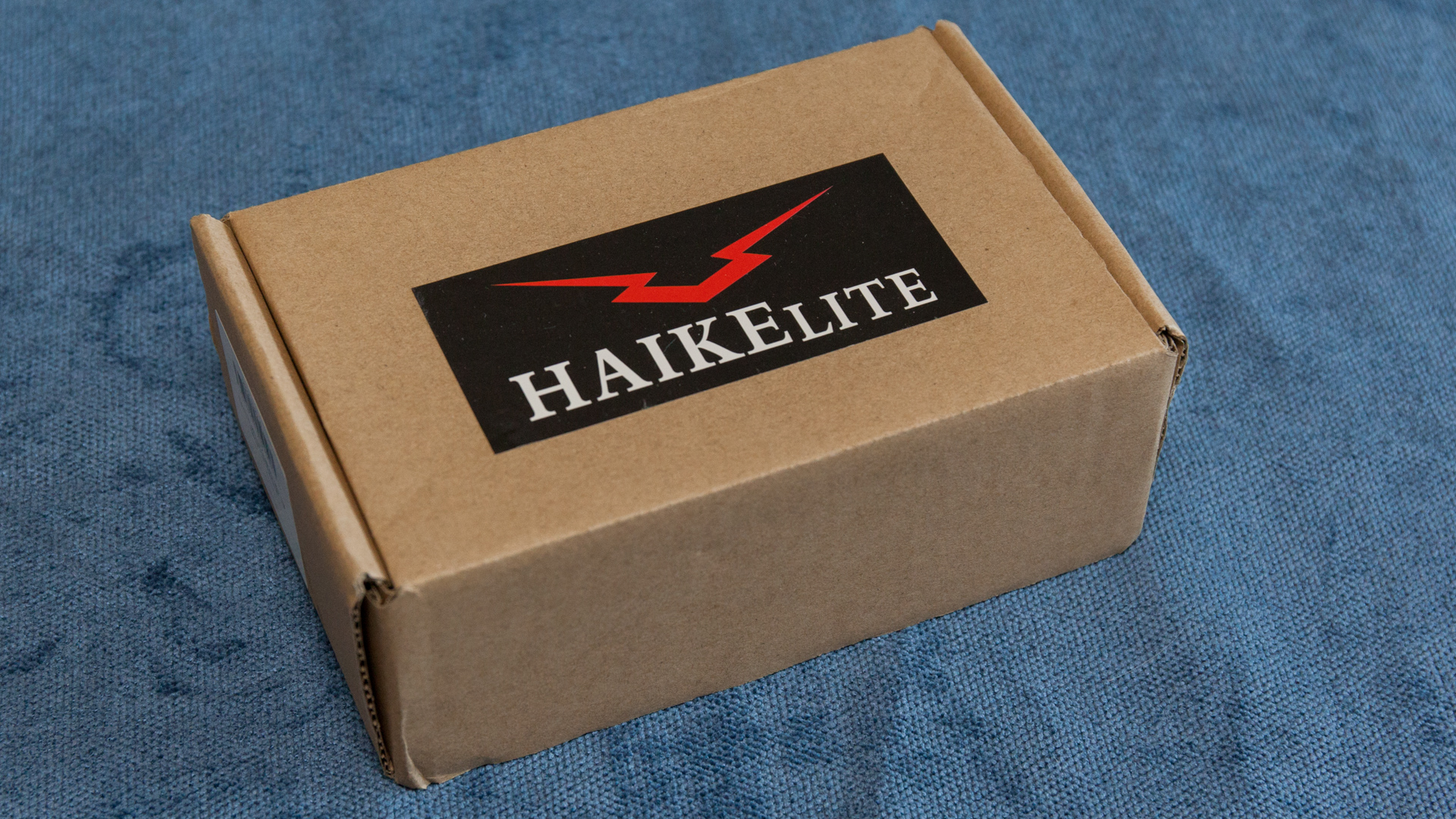 2nd surpise – it has some design, feature that most of Haikelite stuff definitely lacks. SC26 is not a masterpiece like Mecarmy stuff, or lot of Olights, but it is definitely looks better than we might expect.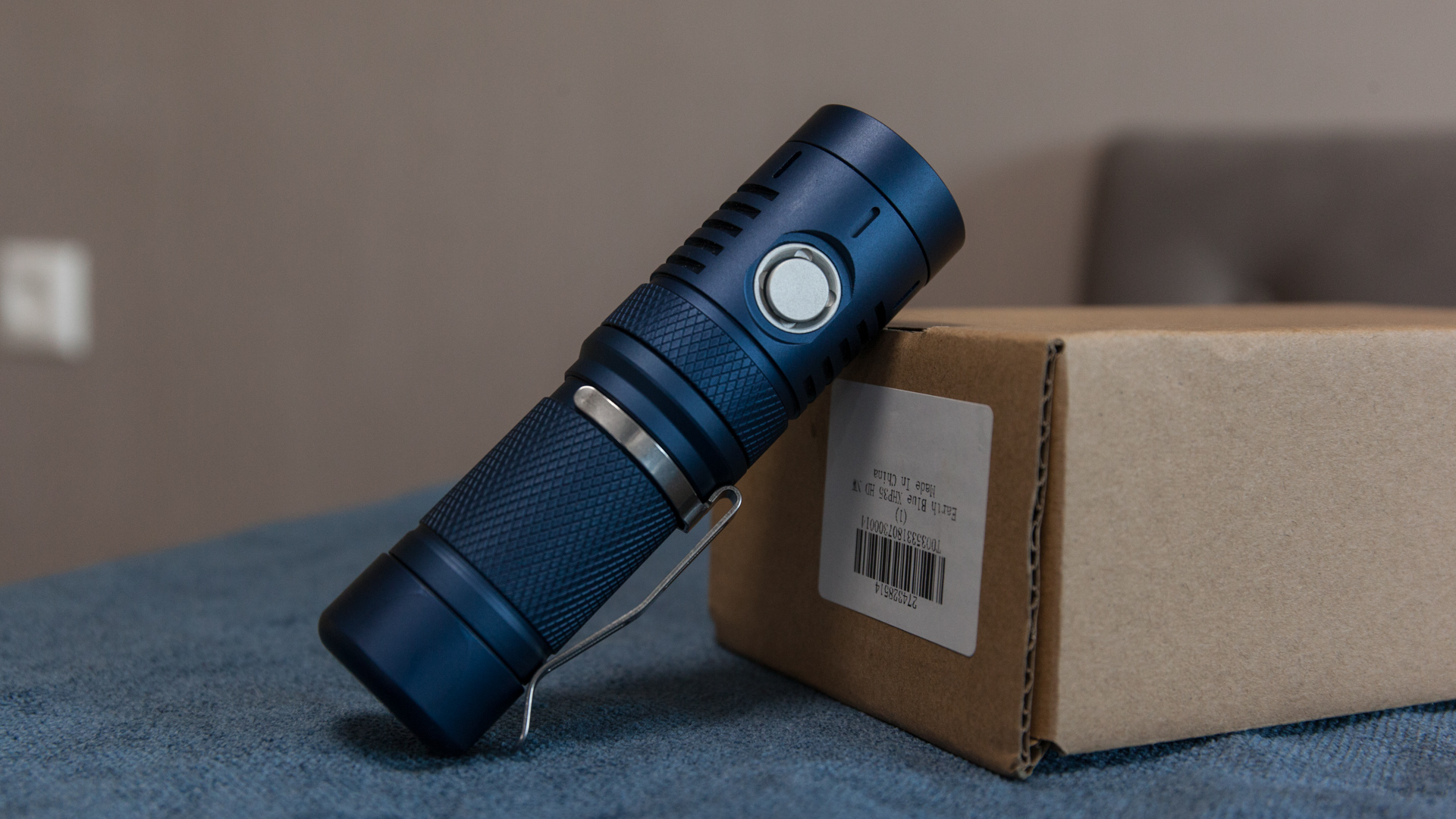 Being modest in asking reasonable and small price, Haikelites never have shown it in size, being quite bulky and heavy. So does SC26,which is larger than other 26650 lights. Though, I must admit, larger no that much to be inconvenient. If you have deep pockets, you can consider it EDC.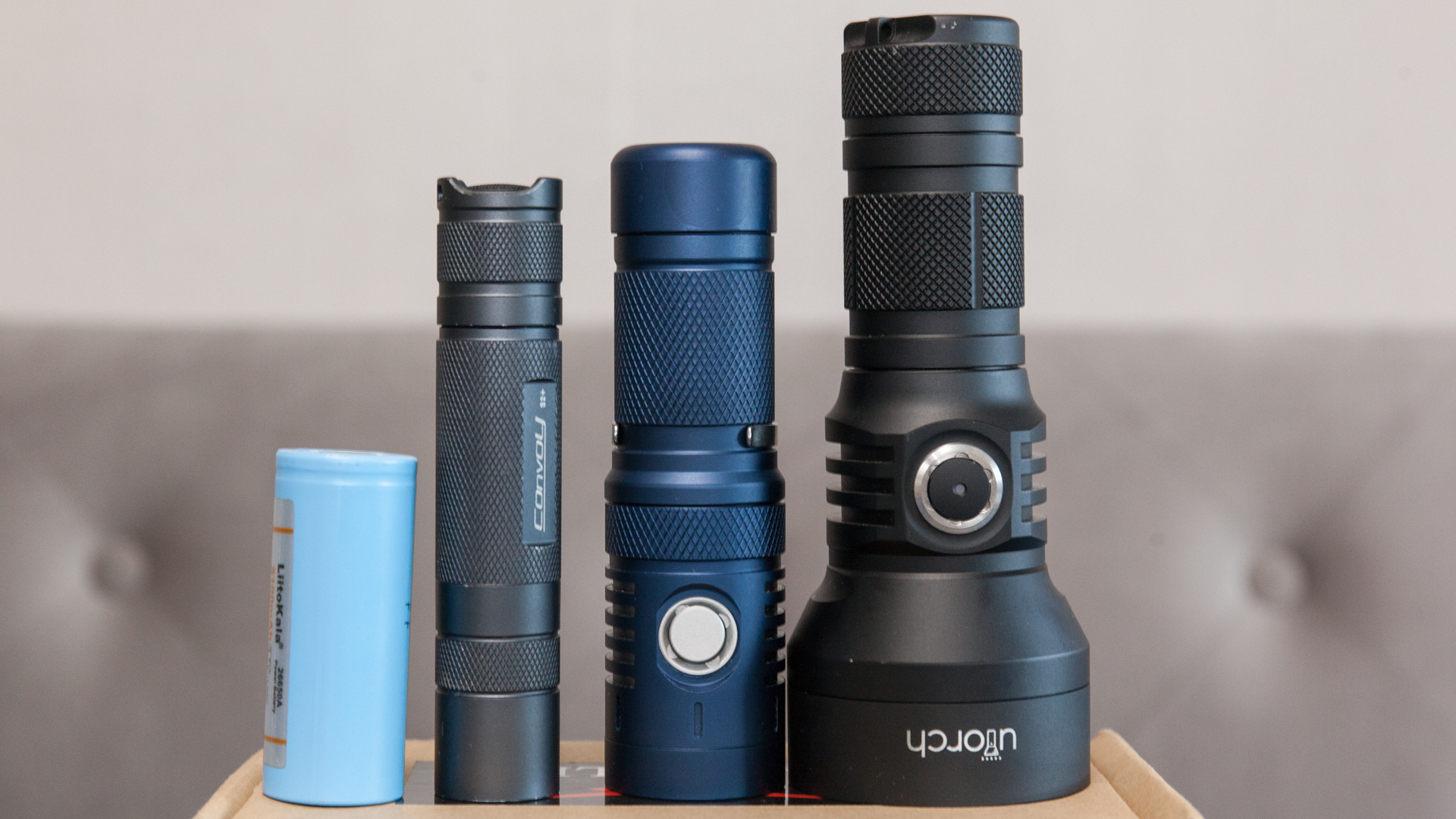 Luckuly, with 26350 tube this flashlight is much more compact, and shows why it was labeled "fatty".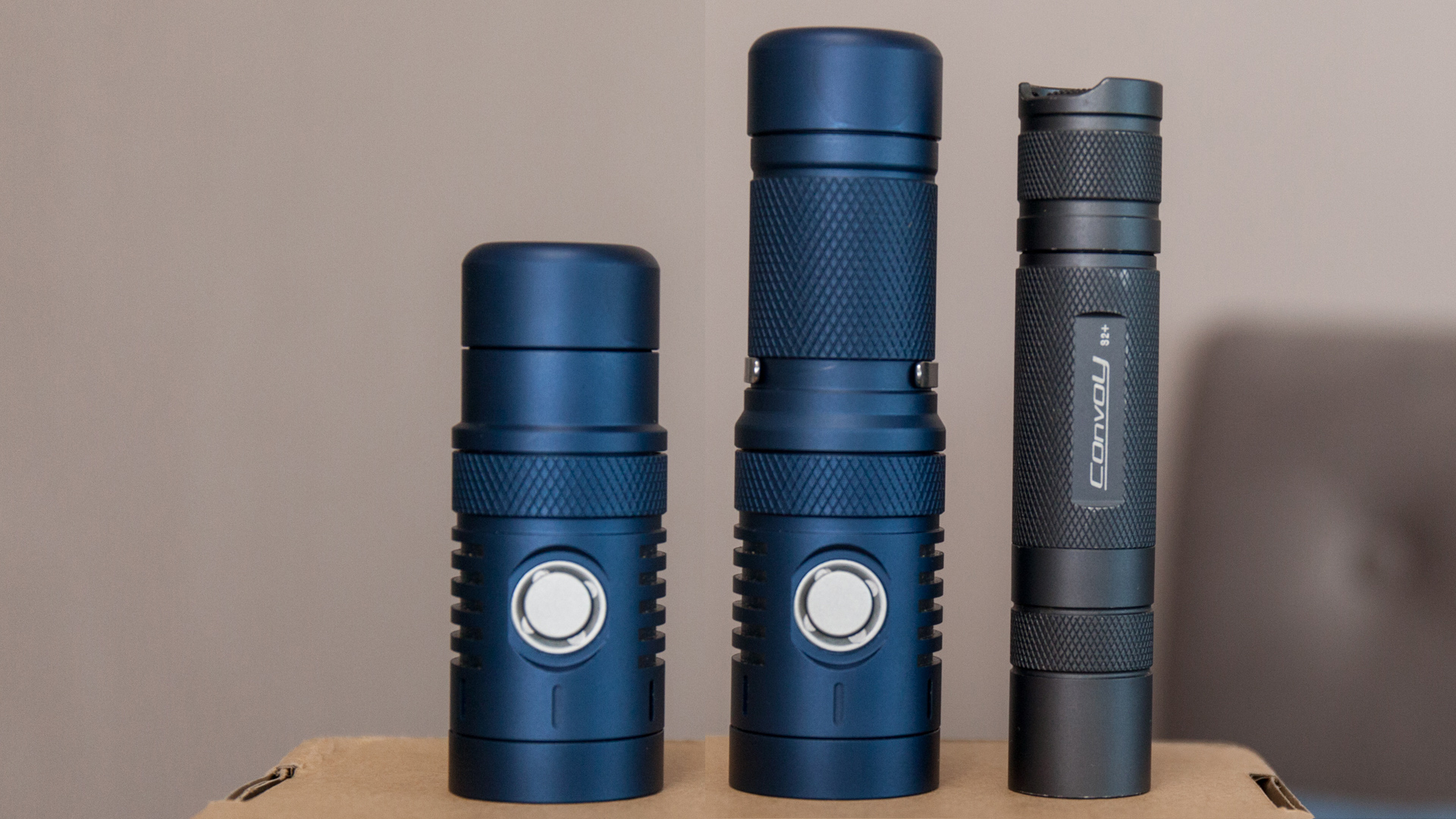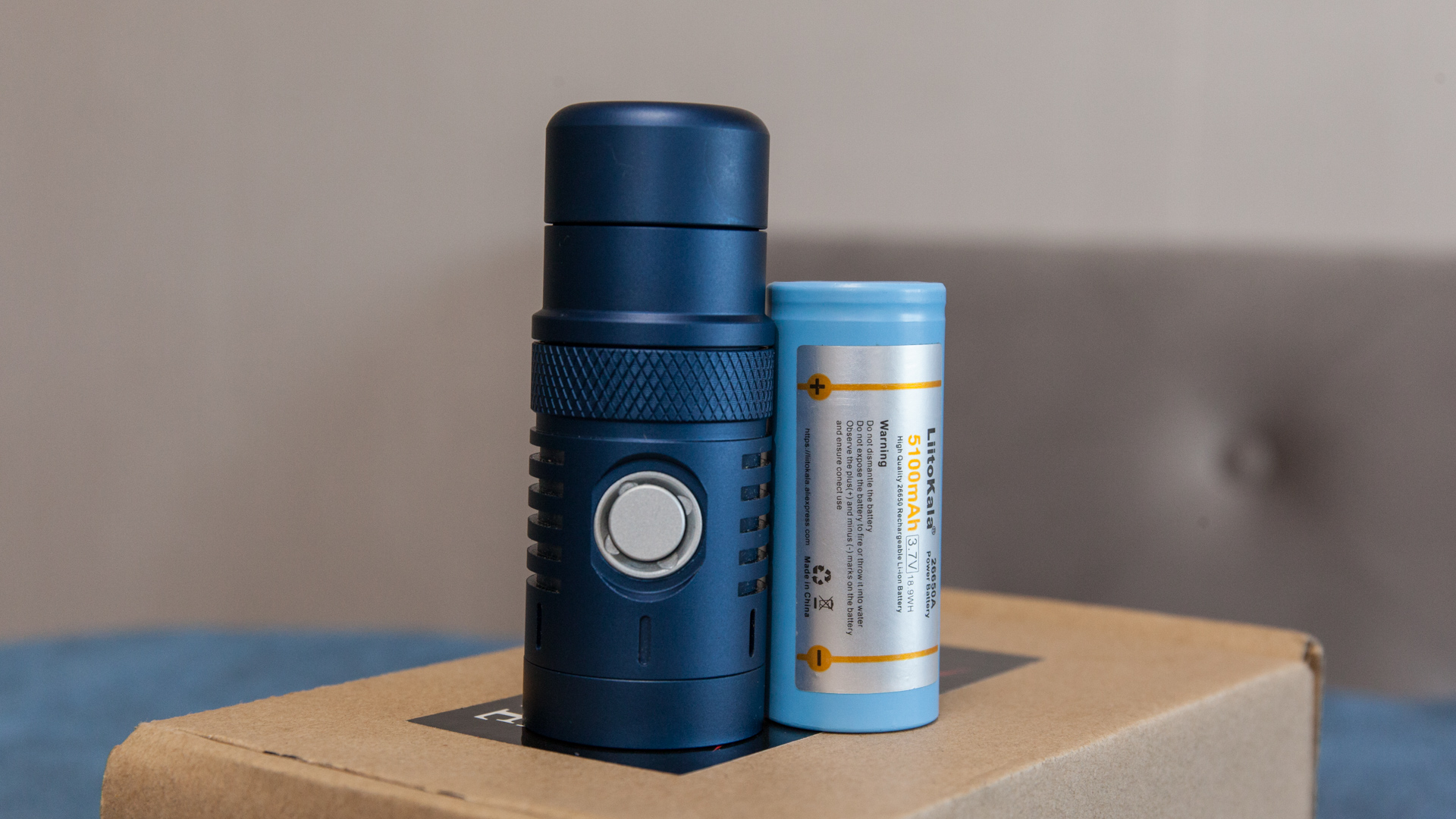 Though knurling is shallow and adds mostly nothing to grip, I can say that grip is ok, especially with clip on. It is like bunch of tiny cuts at body surface.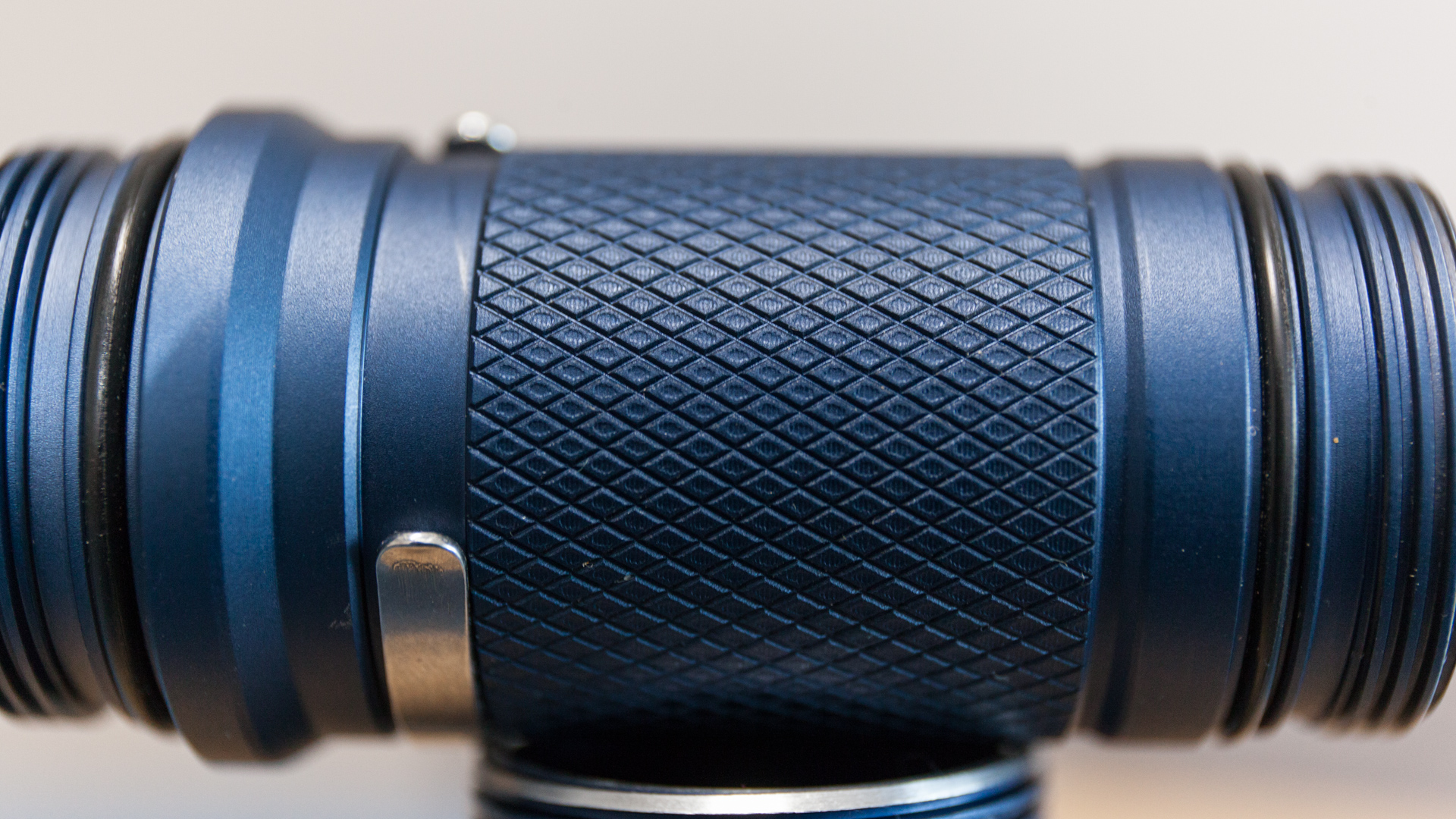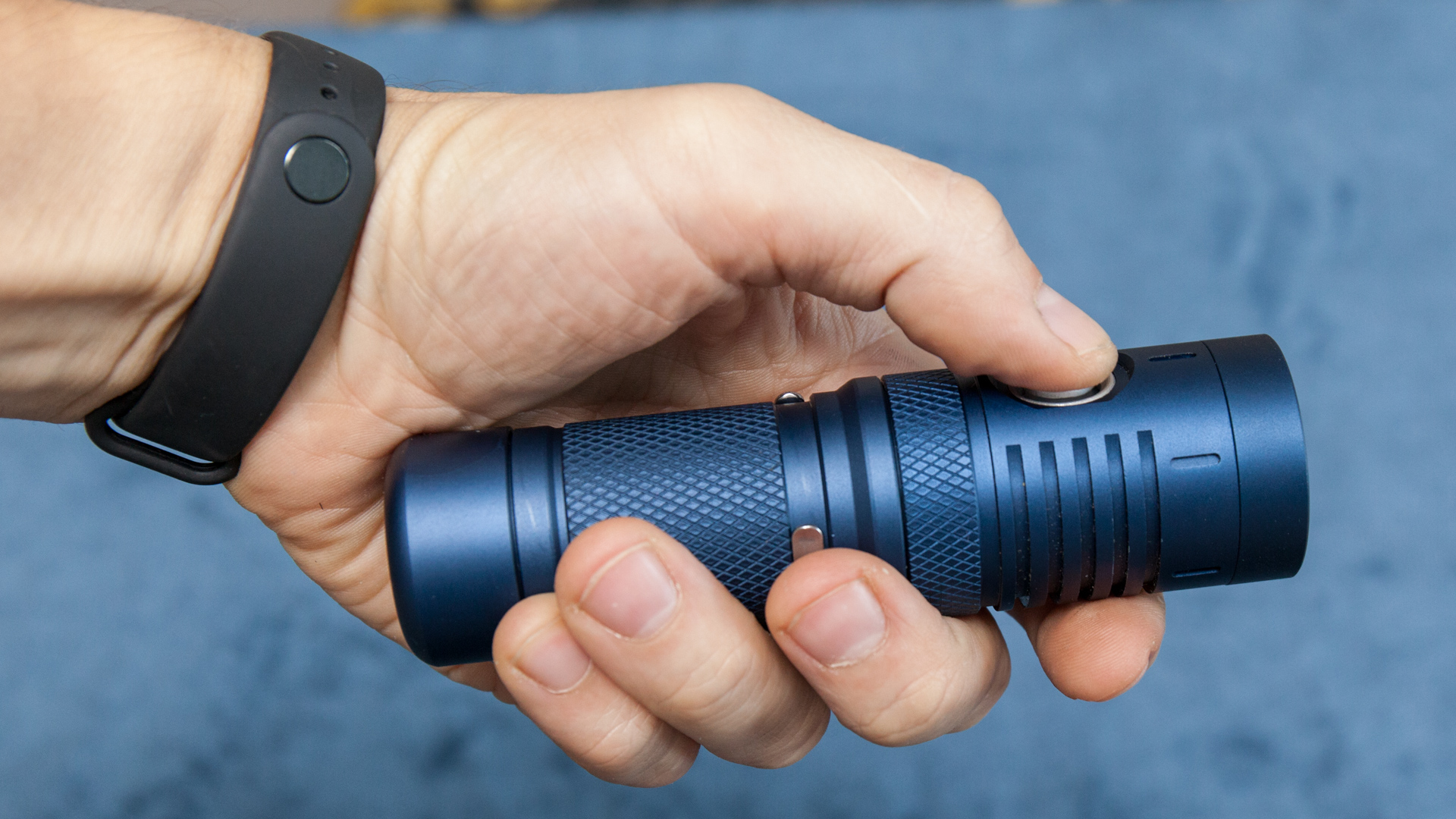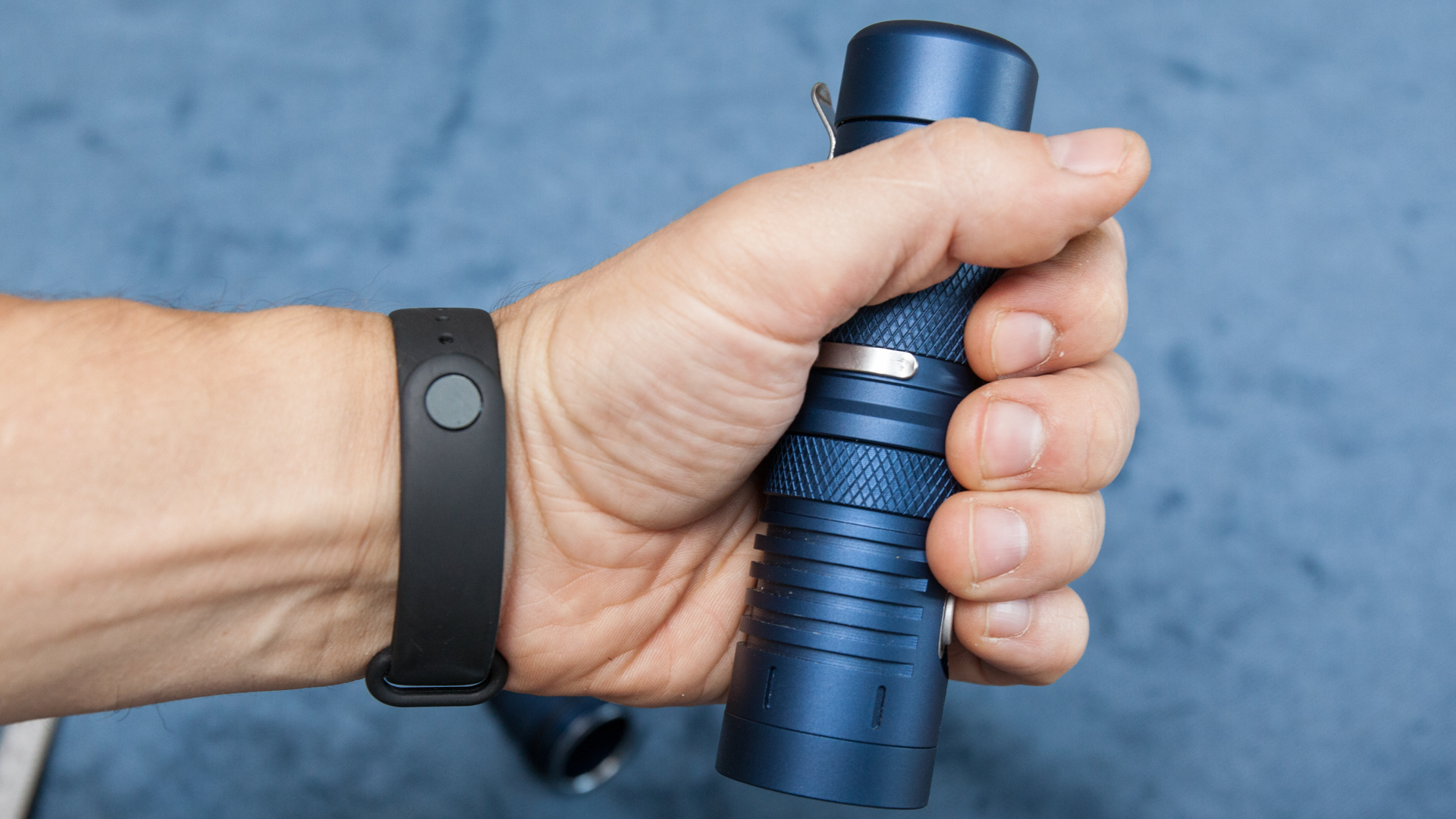 The last one can be positioned in 2 way, but fits properly only in one position.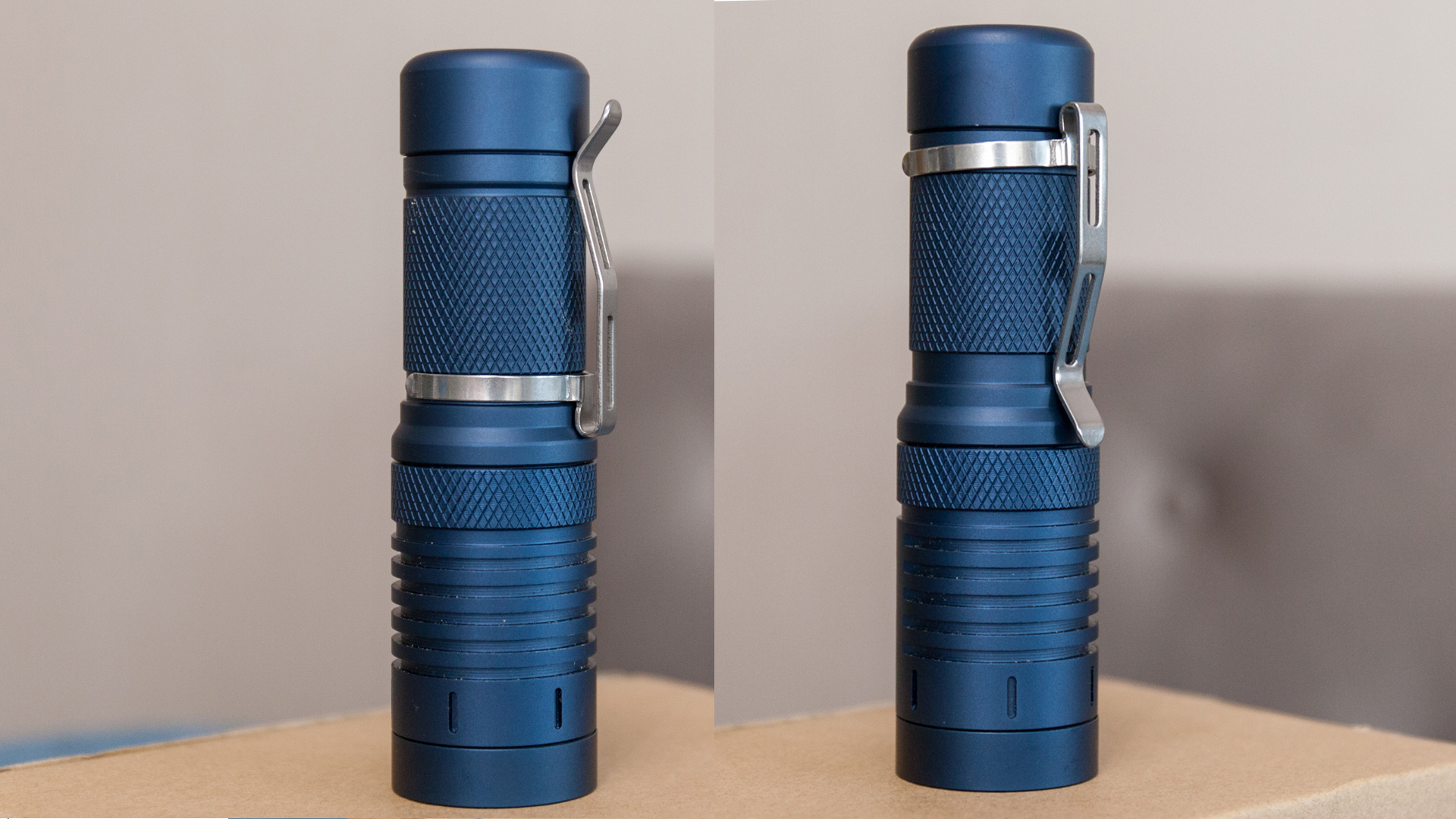 The only design feature here is print with logo and model name.


Spring at tailcap is thick and can be easily taken out.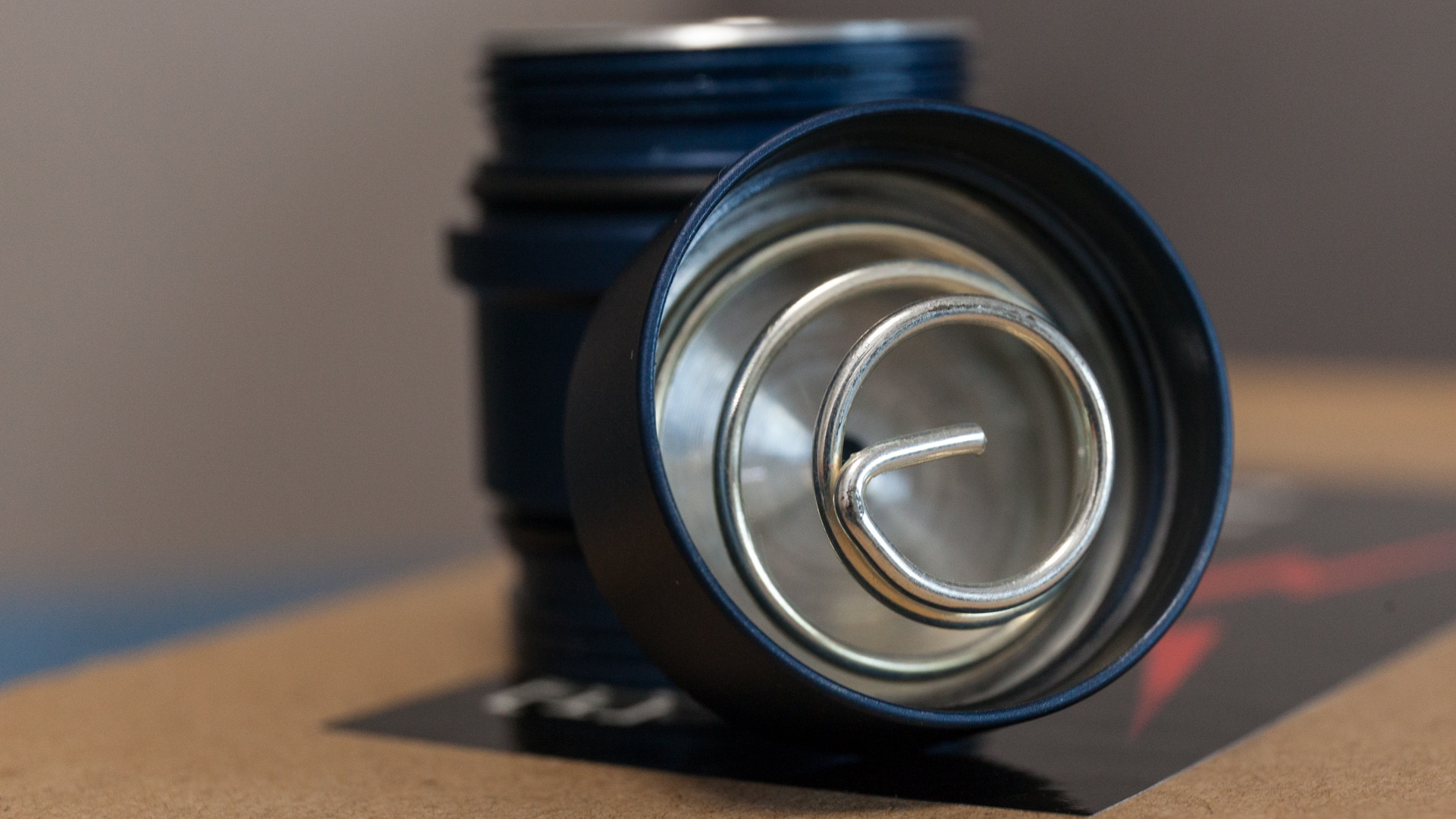 Threads are mid sized. With graphite grease at 26650 tube and regular "fat" at 26350.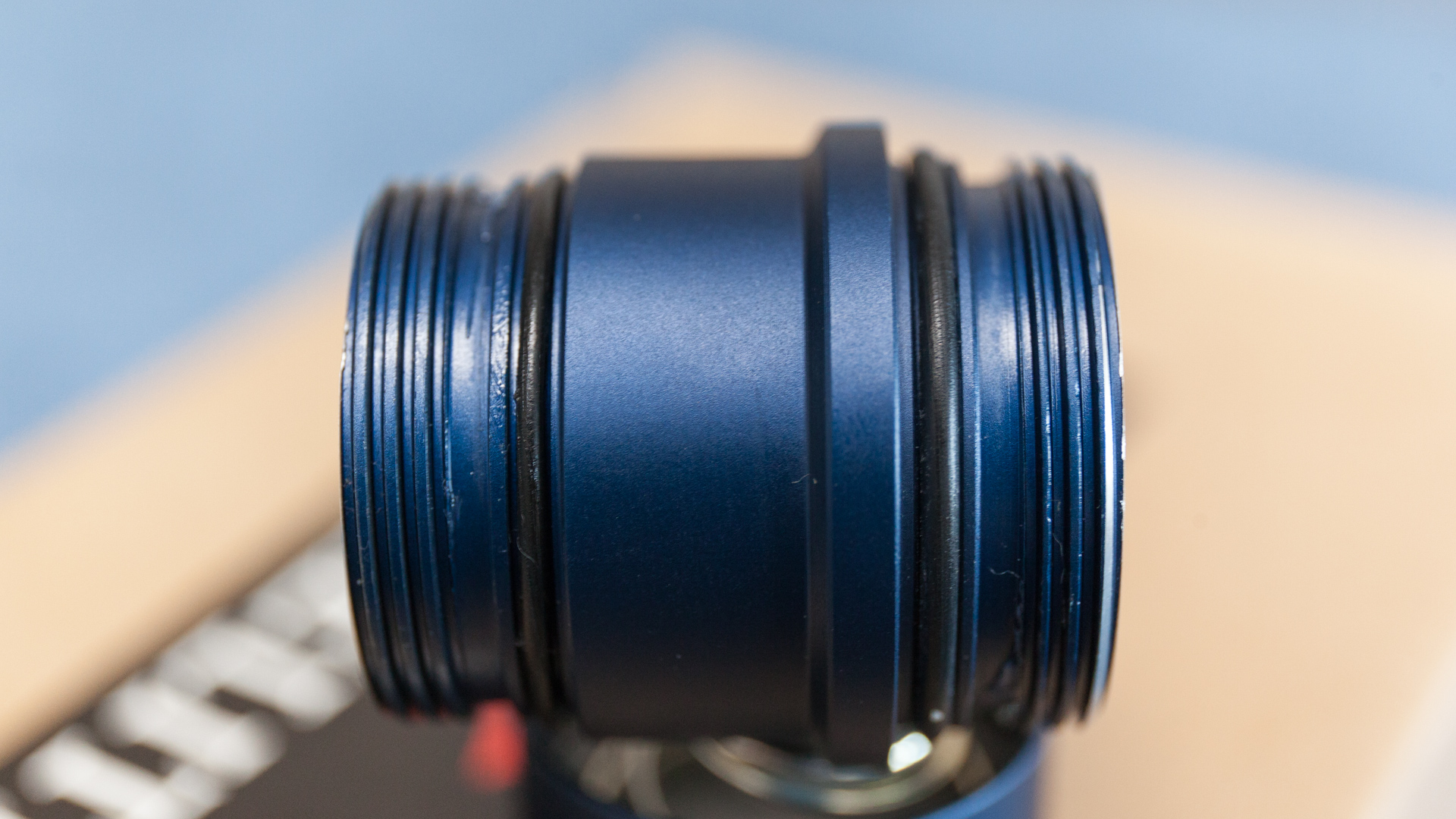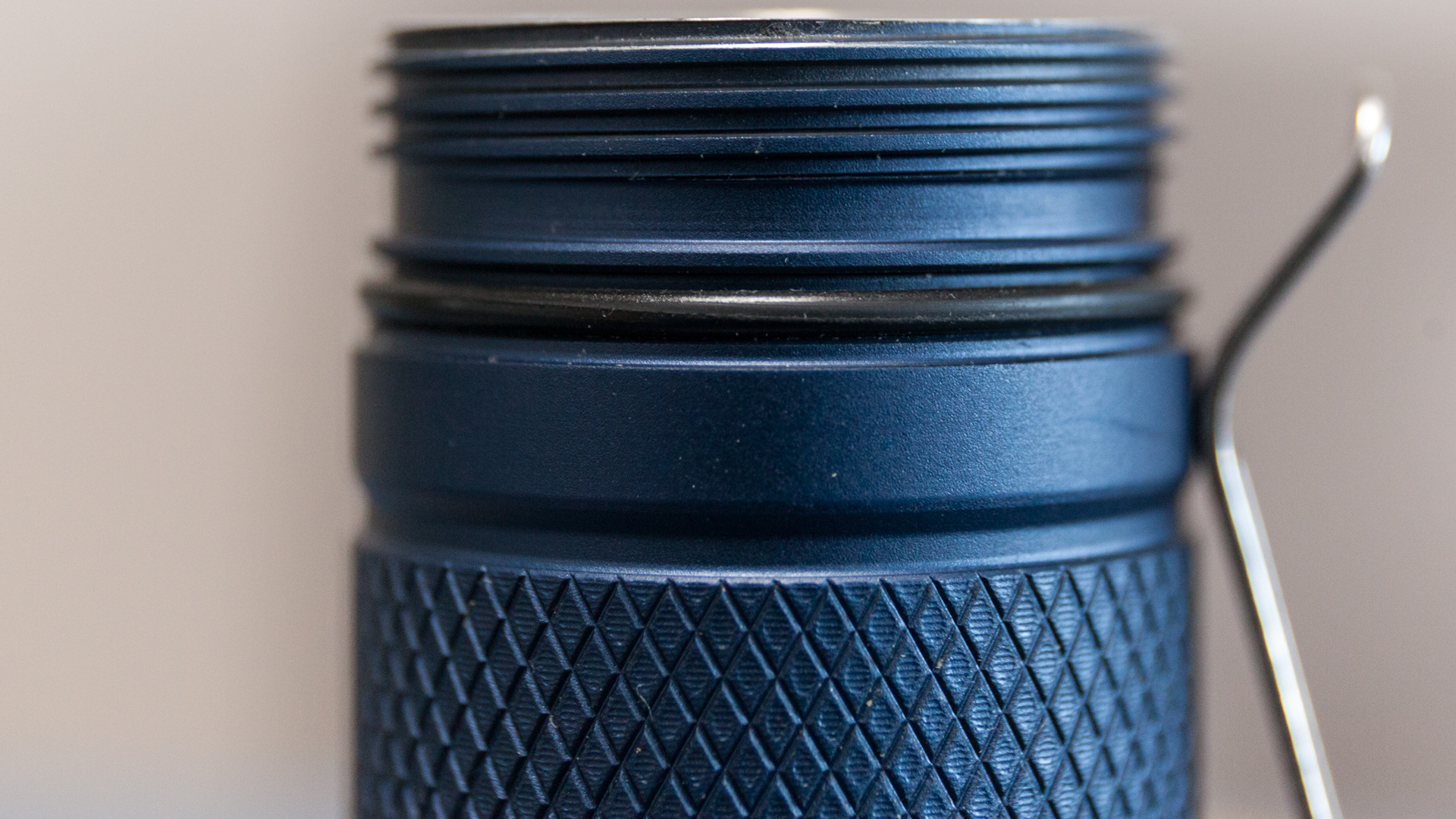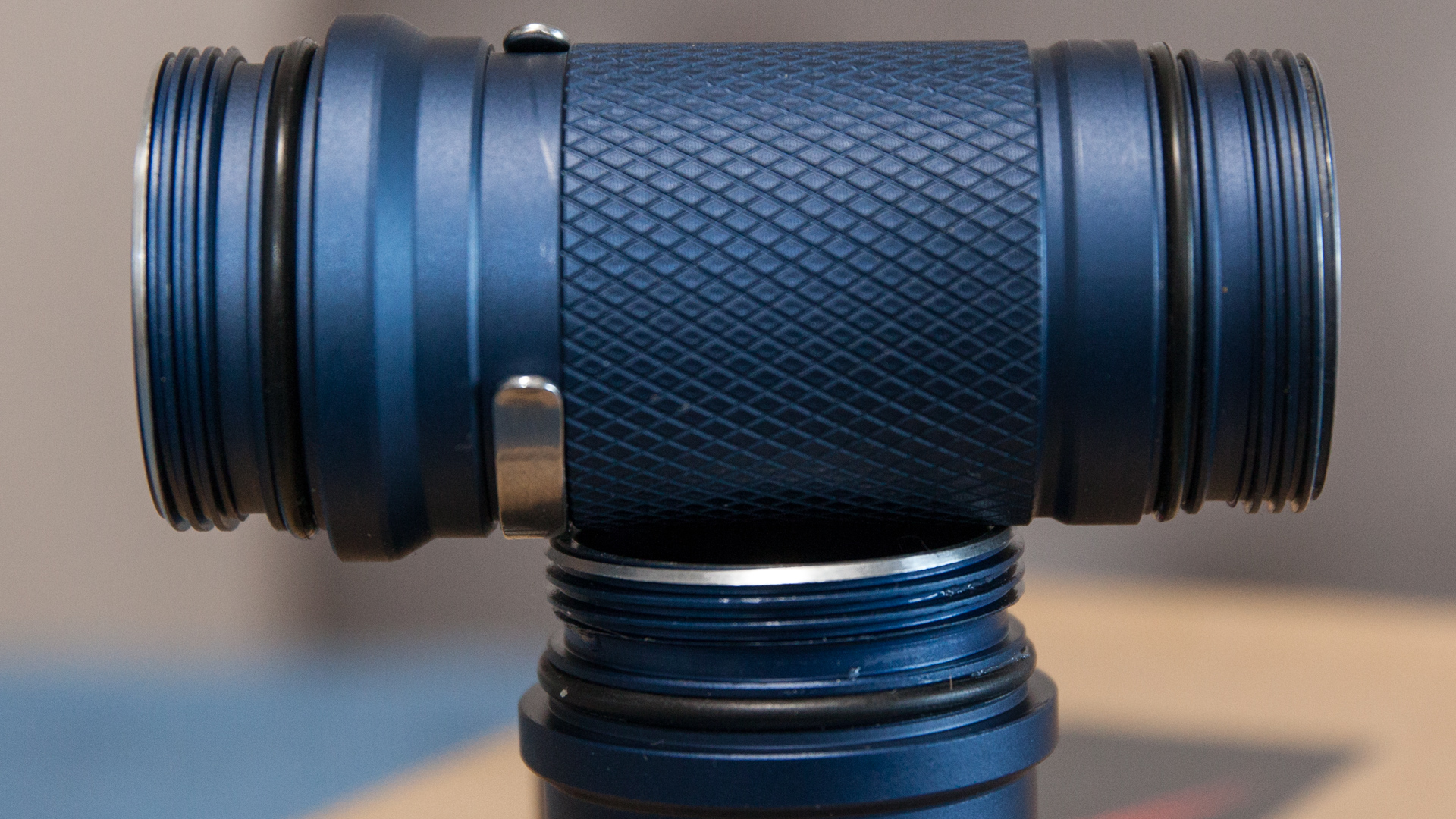 There are a lot of cooling fins here, they are deep and almost cirlcle the whole head.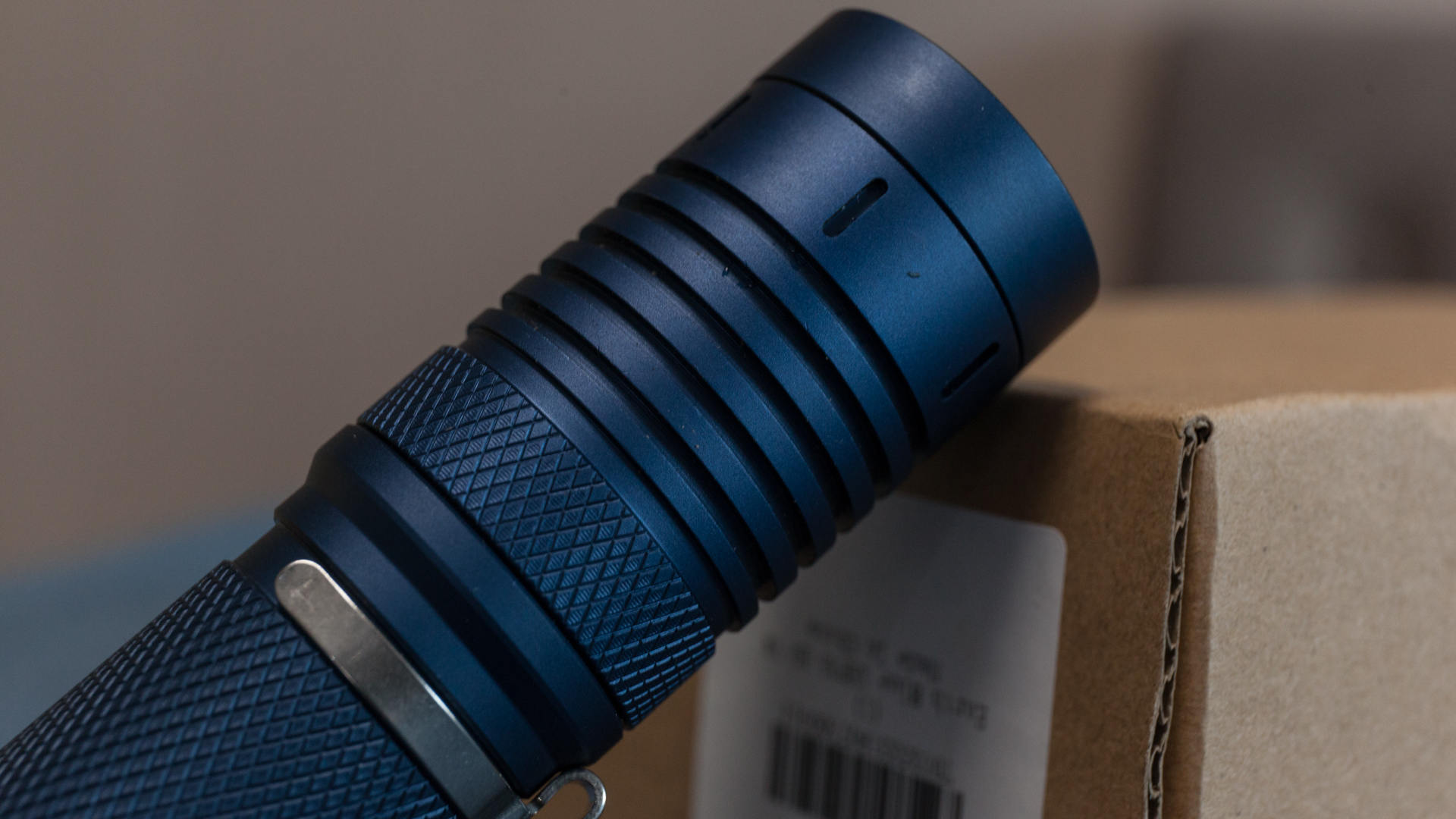 Spring at head is mid size, but is ok for SC26 amperage.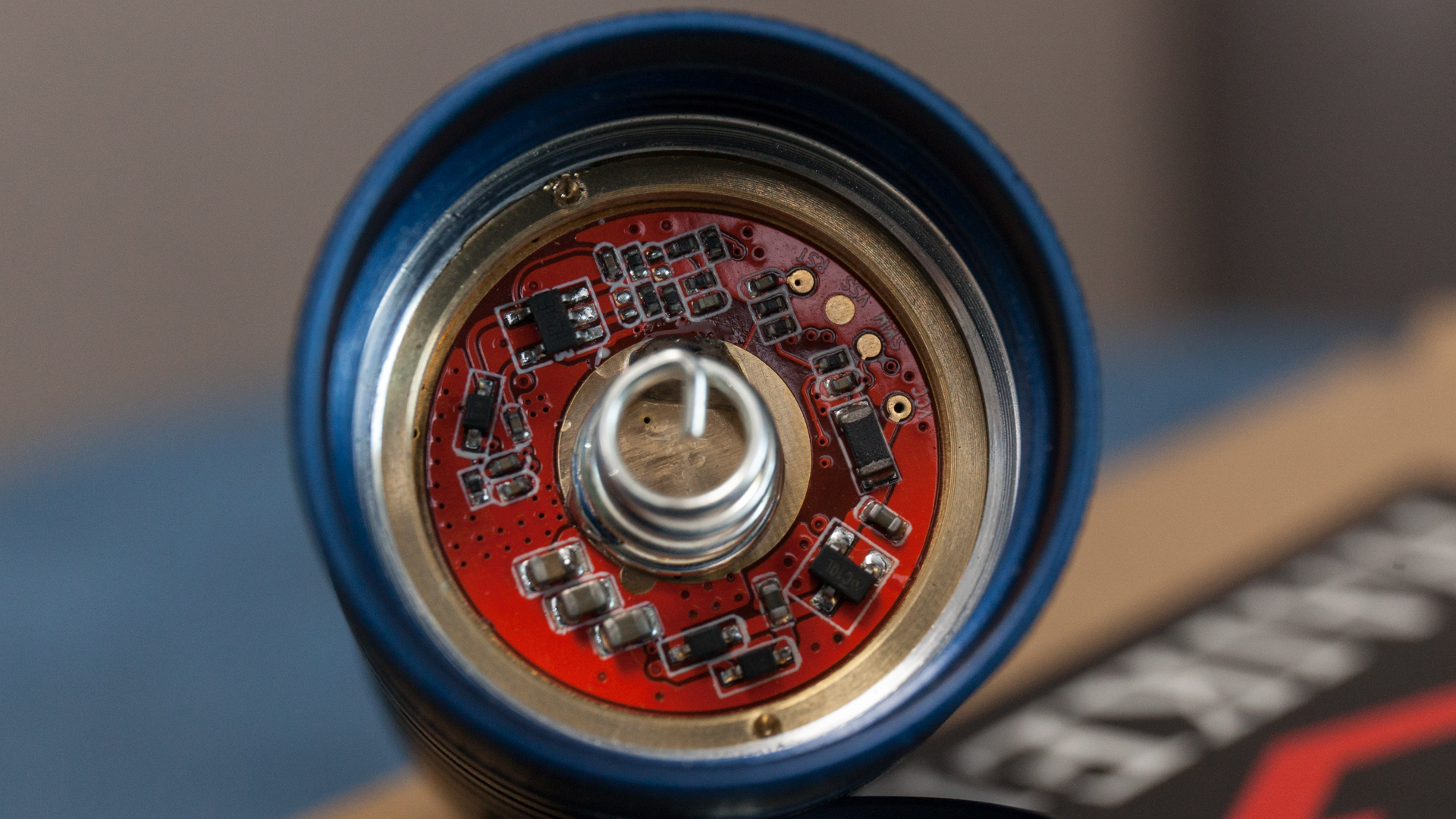 Button is not clicky. But with such UI it is no problem.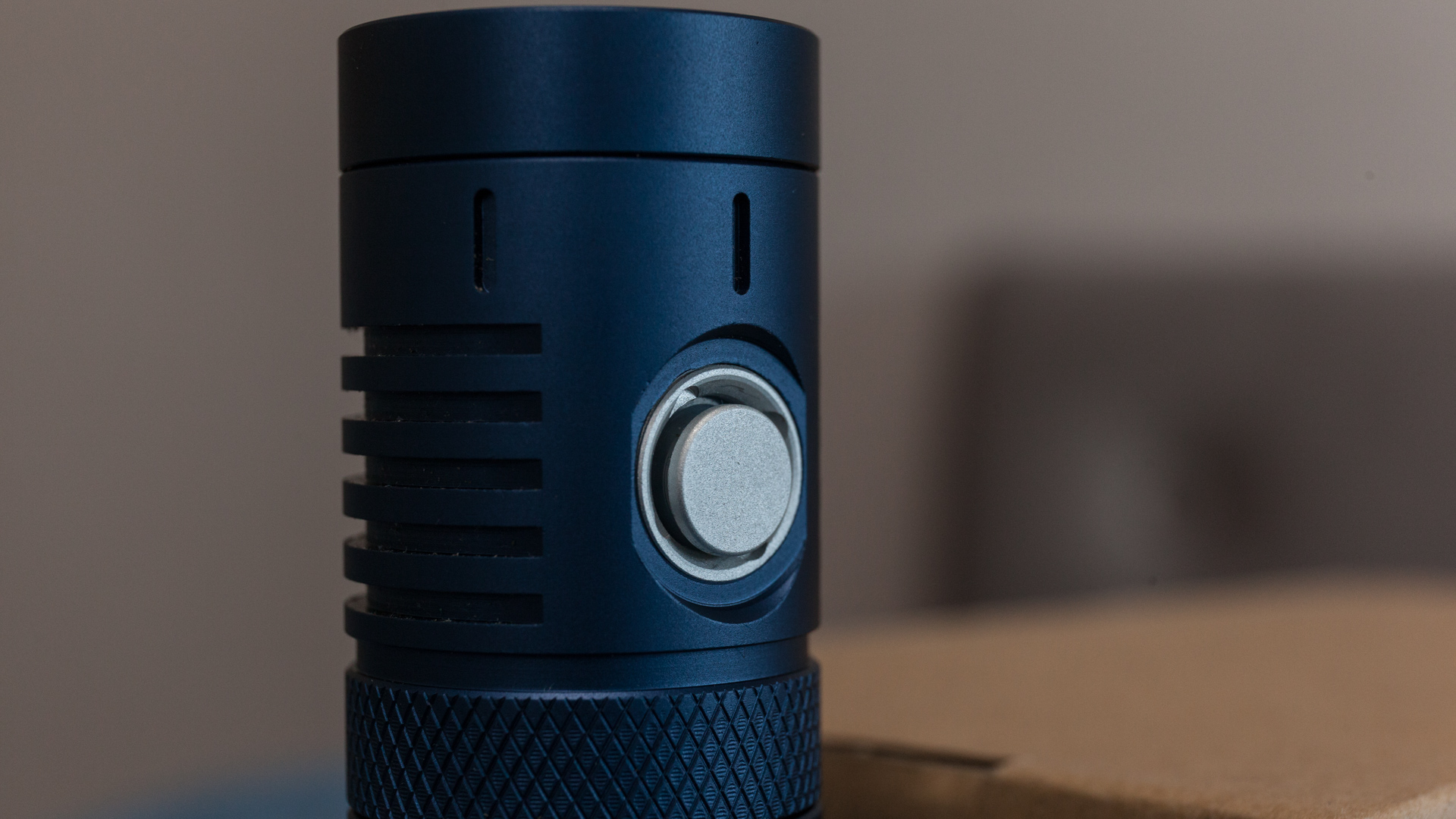 And what I don't like is gap between button and groove around it. Suppose it can gravitate a lot of sand and dirt during real use outdoor.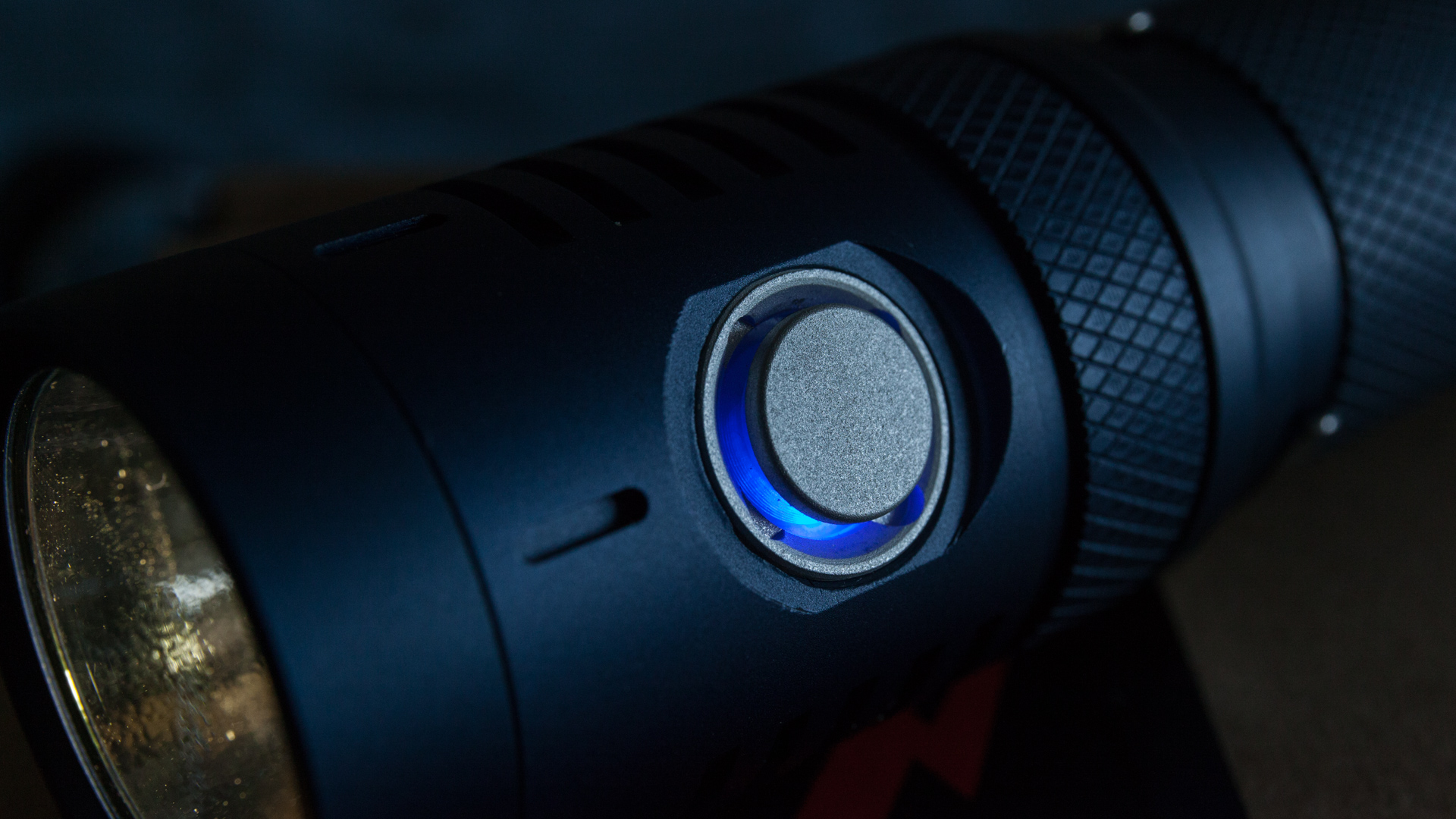 Button has traditional red-blue indication
Power Indication (single cell) 1. Blue + red a) >3.6V Blue light b) <3.6V Blue light flashes c) Below 3V Red light flashes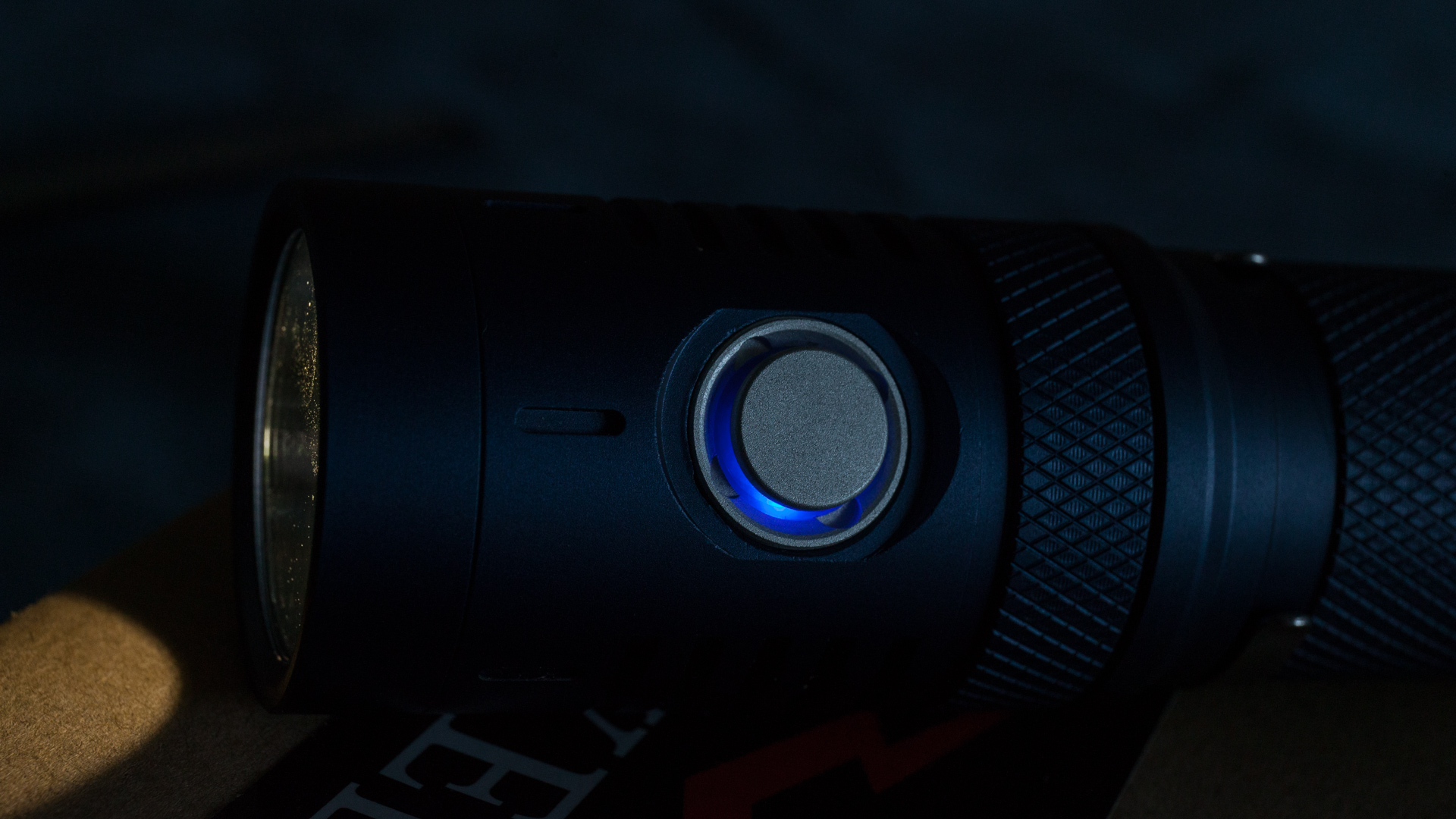 OP reflector is quite deep, with XHP 35 on the bottom. Again, there is a choice of HD\HI version.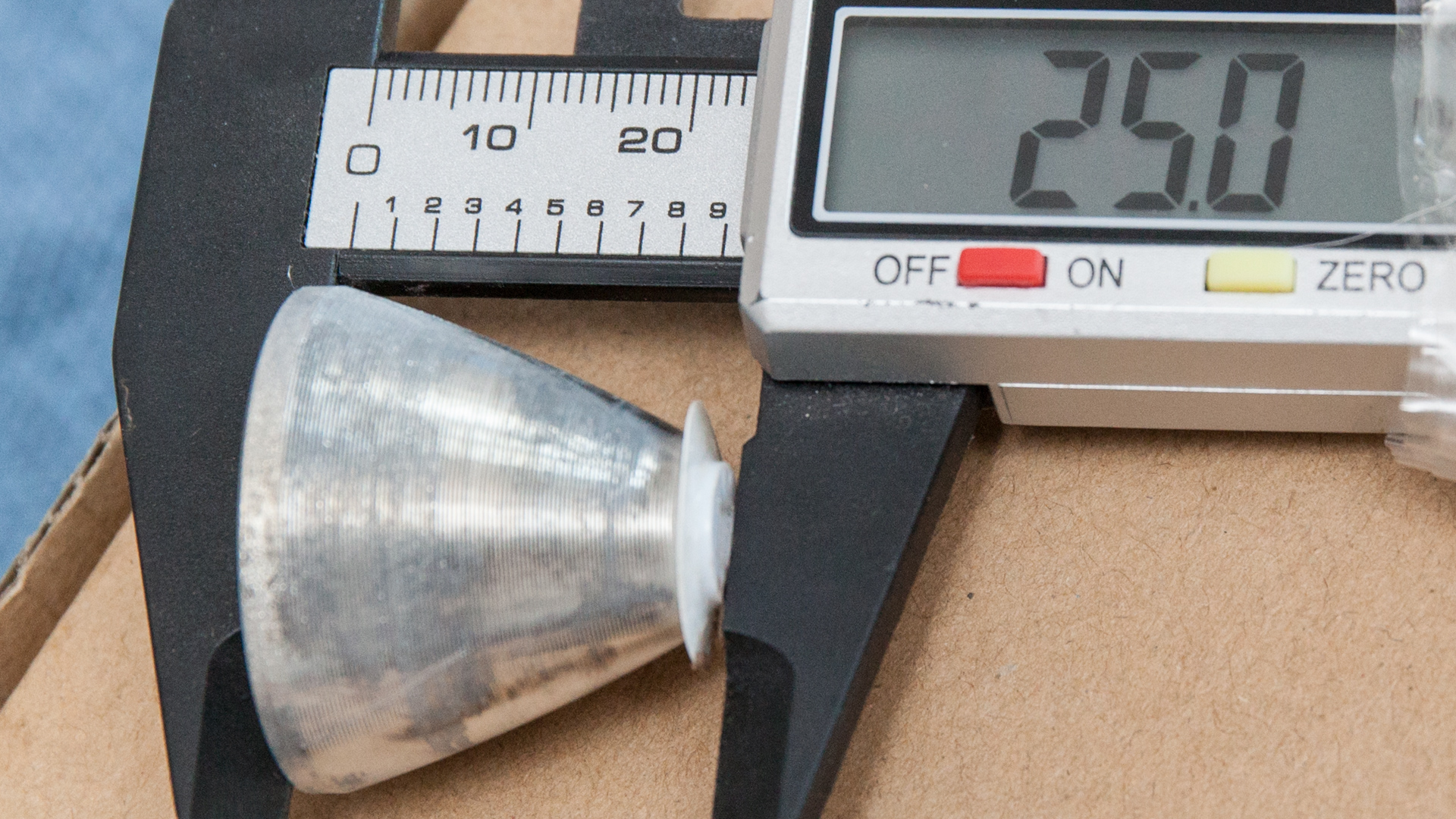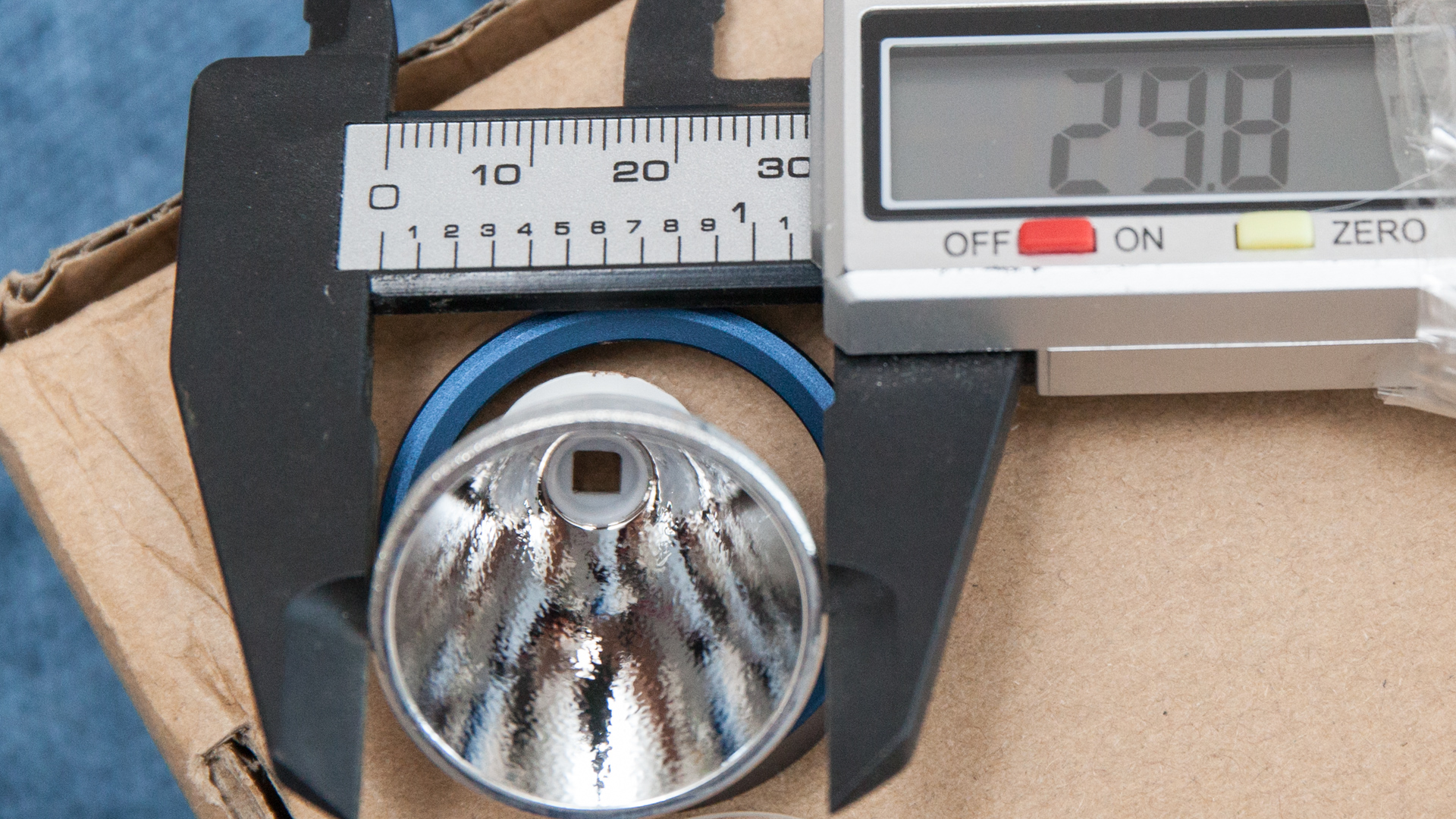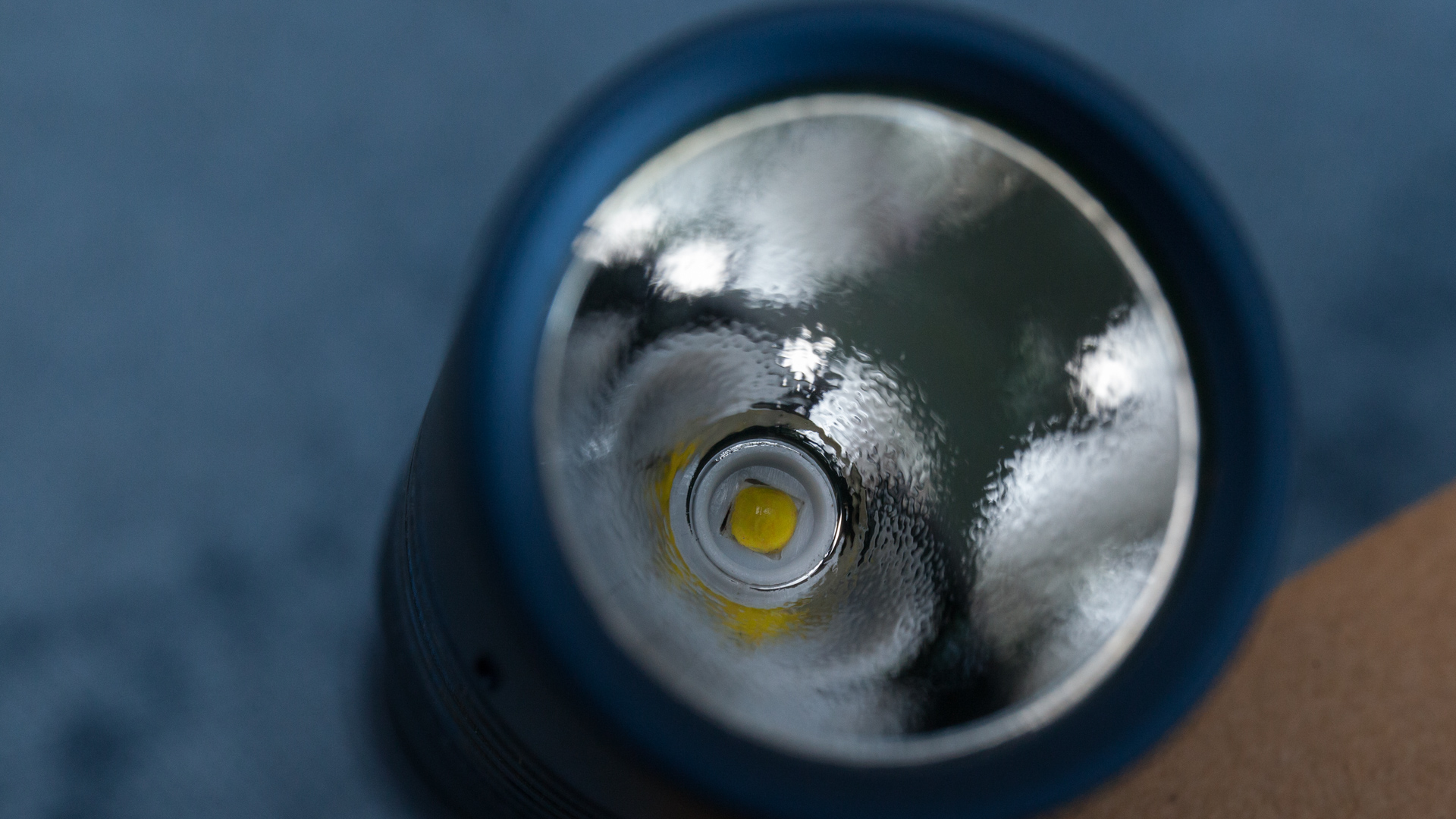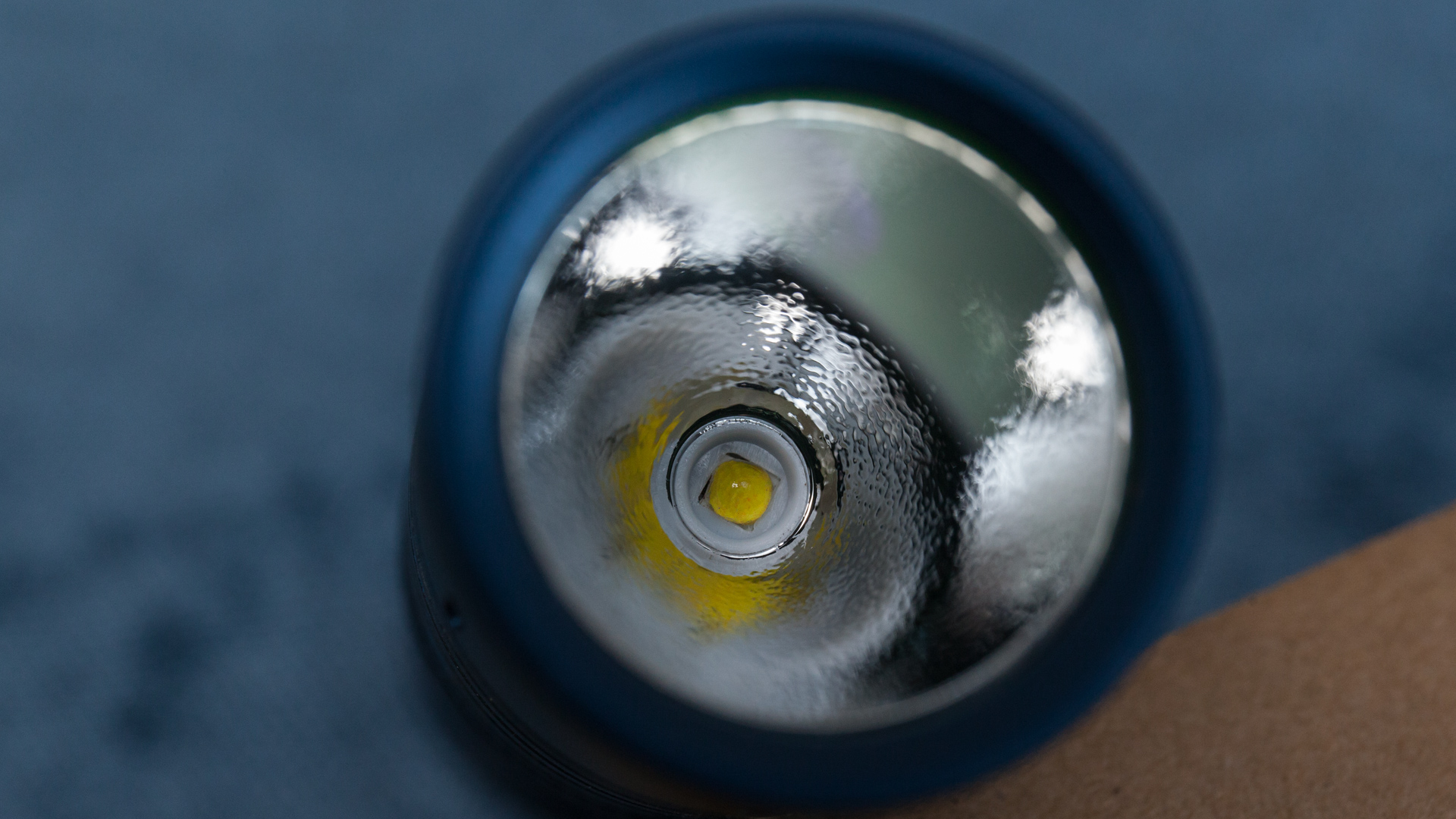 There is no problem to disassemble head, and after doing this I was surprised to see terrible mess. It seems that too much (bad) of copper thermal paste (good) was put. And when reflector was pressed, it squeezed some paste right up to LED.
Well, I tested about 4-5 of Haikelites and haven't seen anything like this. So, I suppose, that is only my case. And even so…that is affordable flashlight, you may clean this extras easily.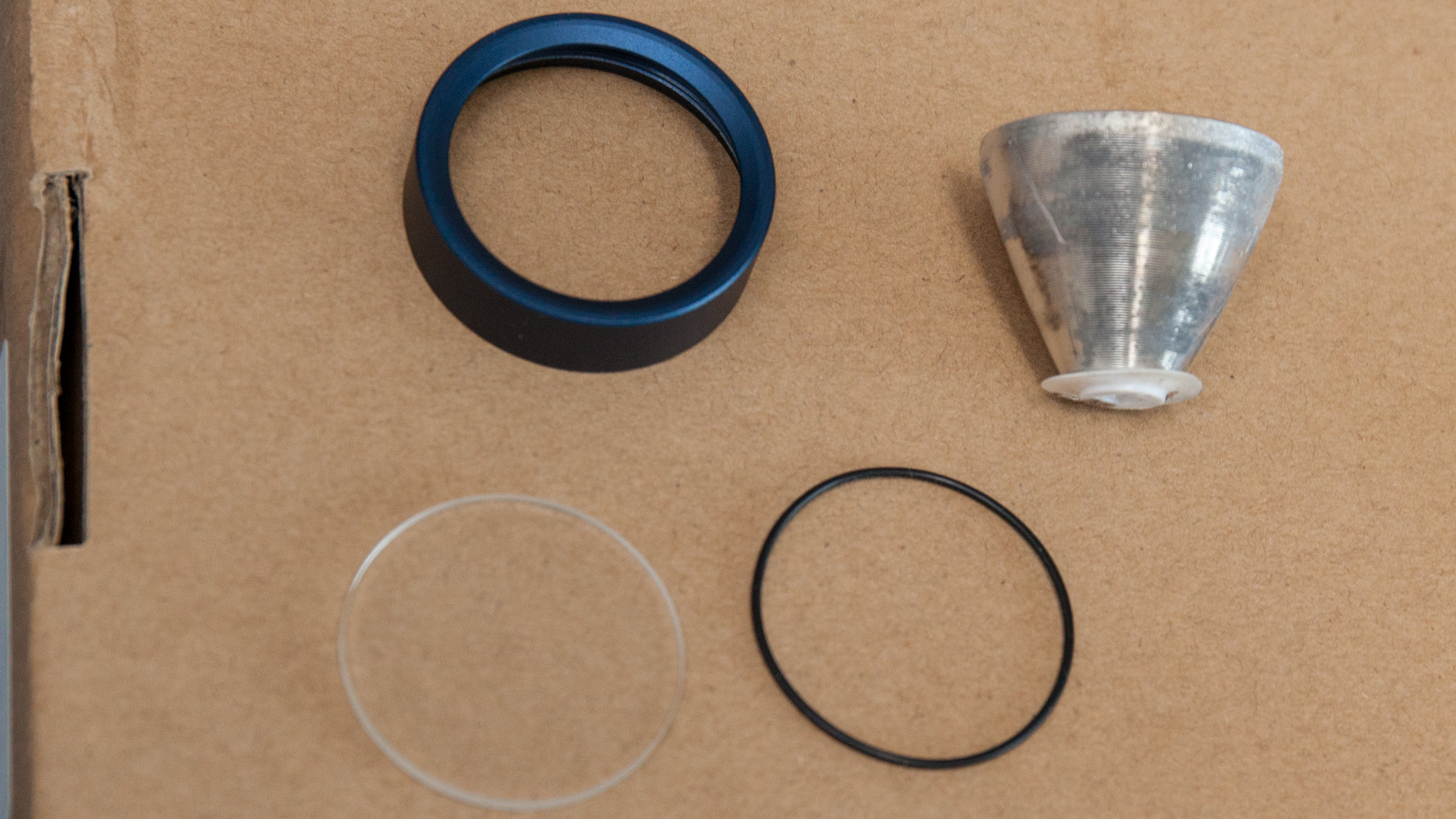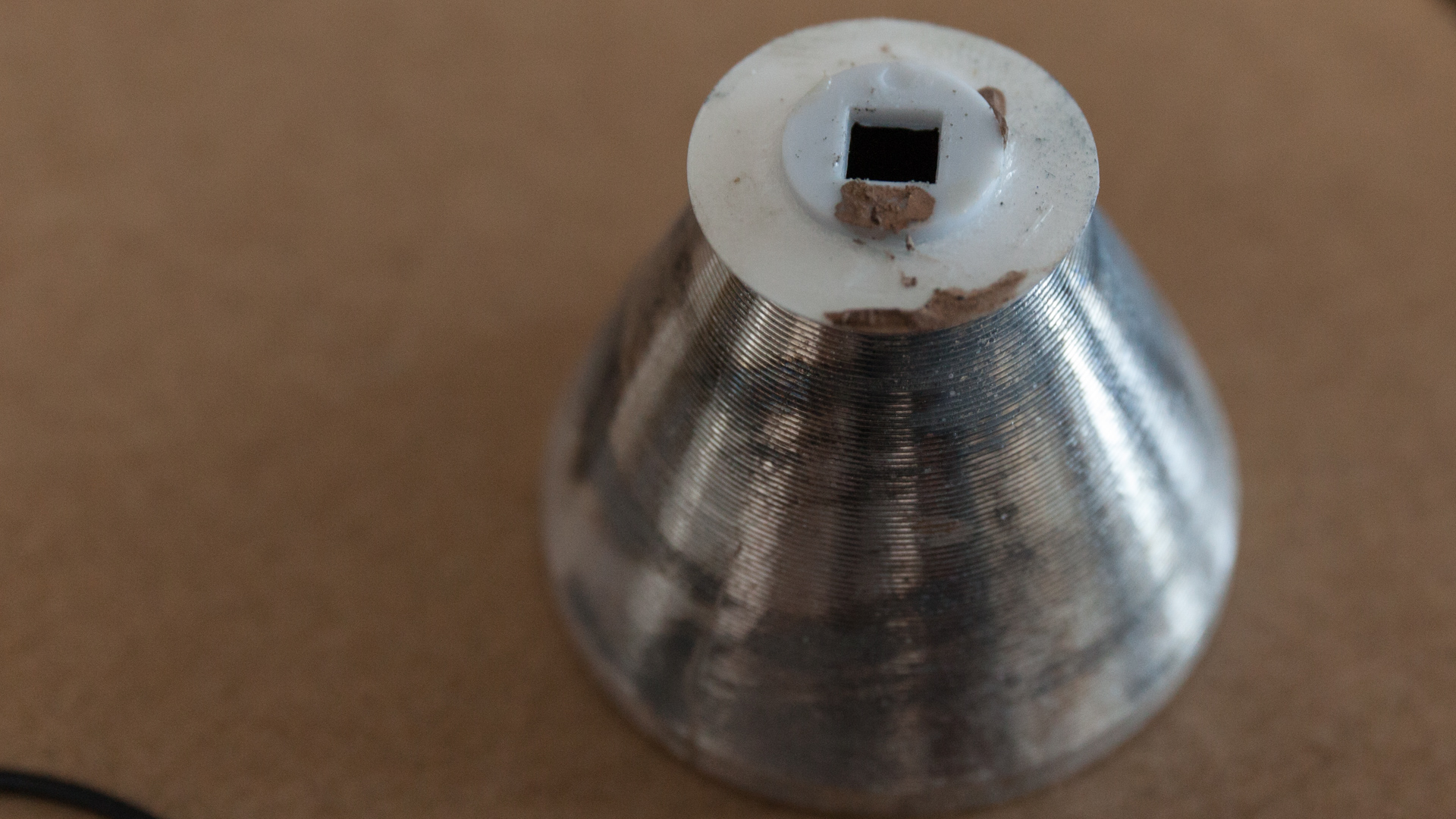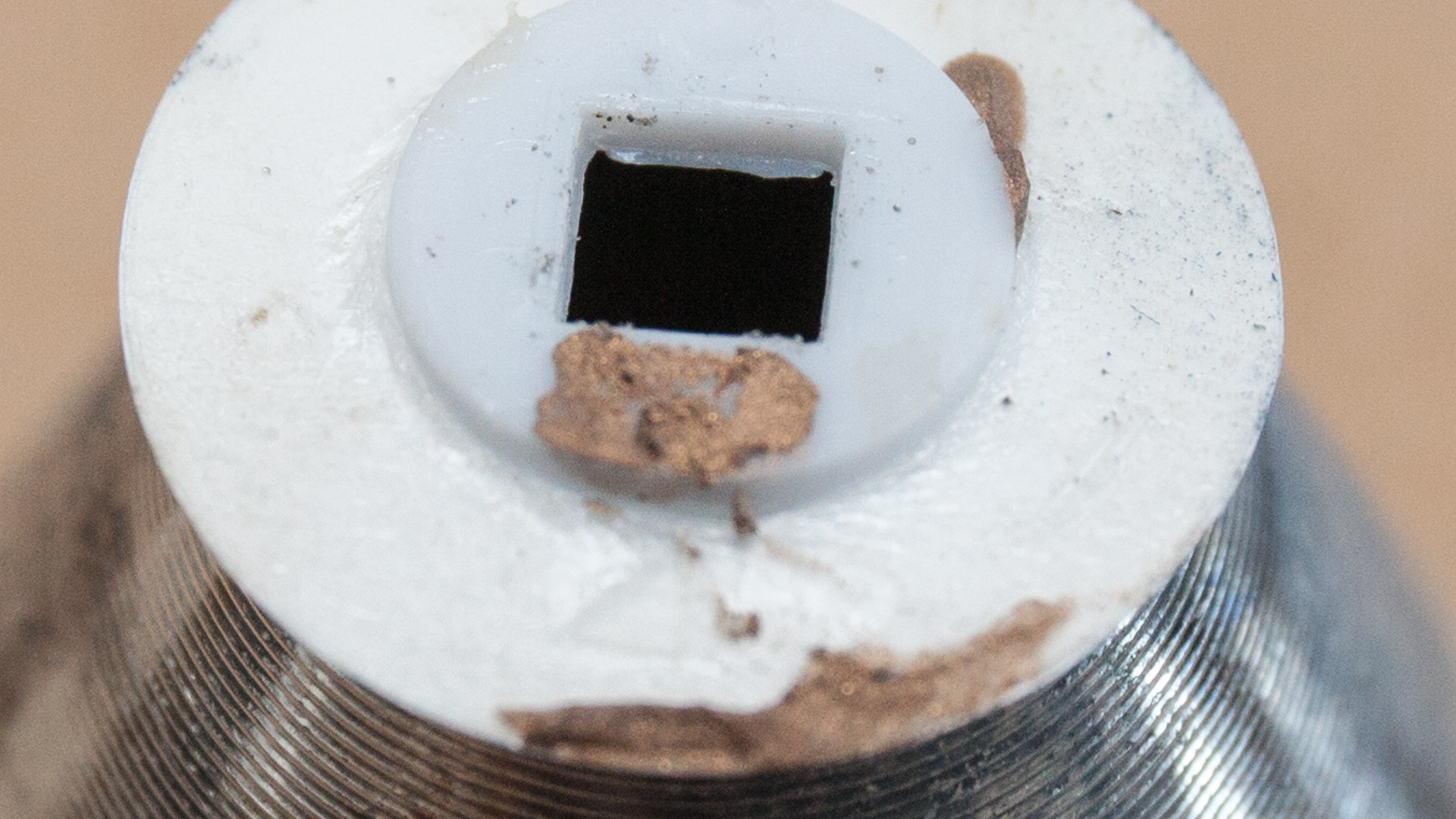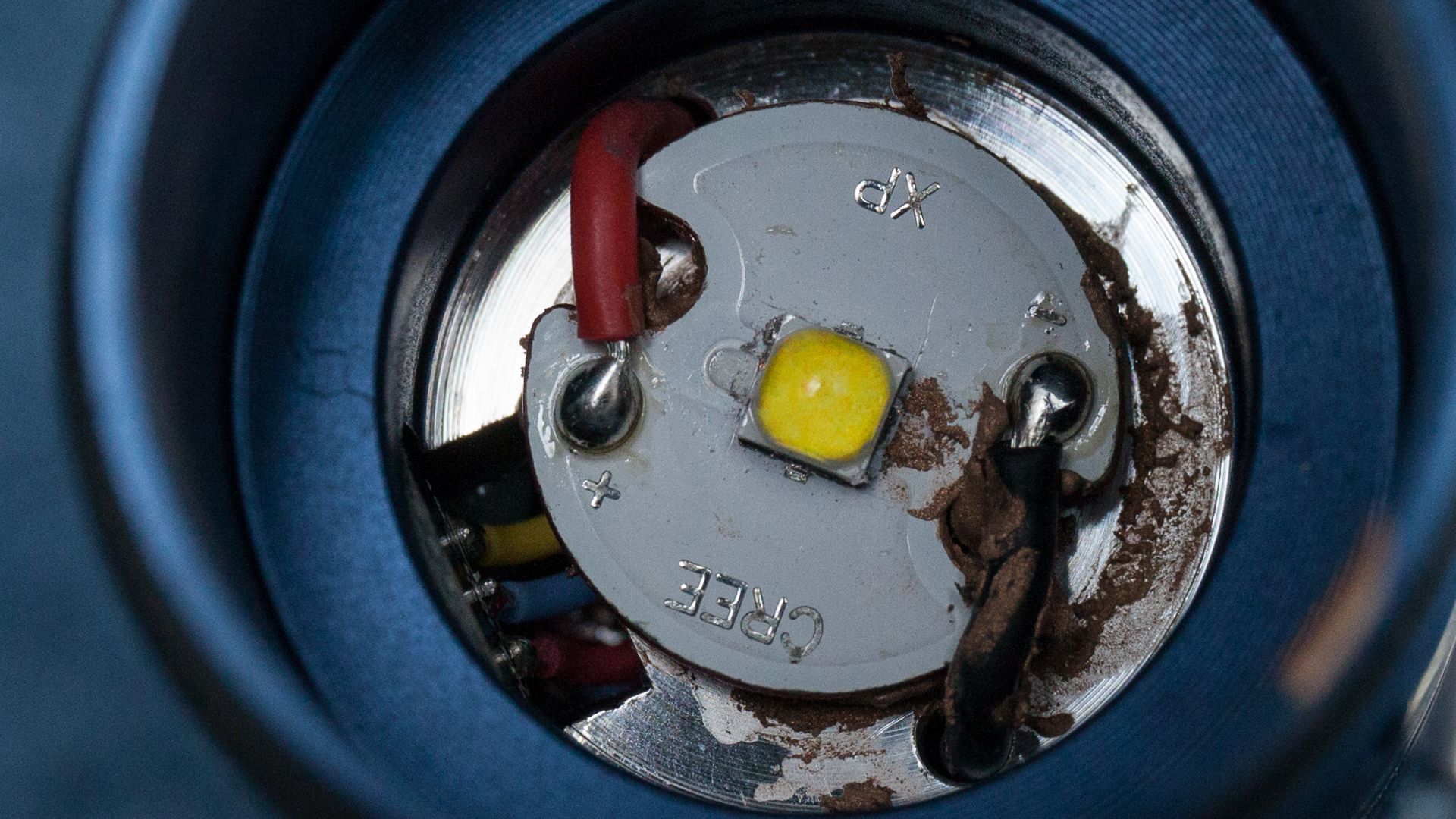 XHP35. Perfectly centered.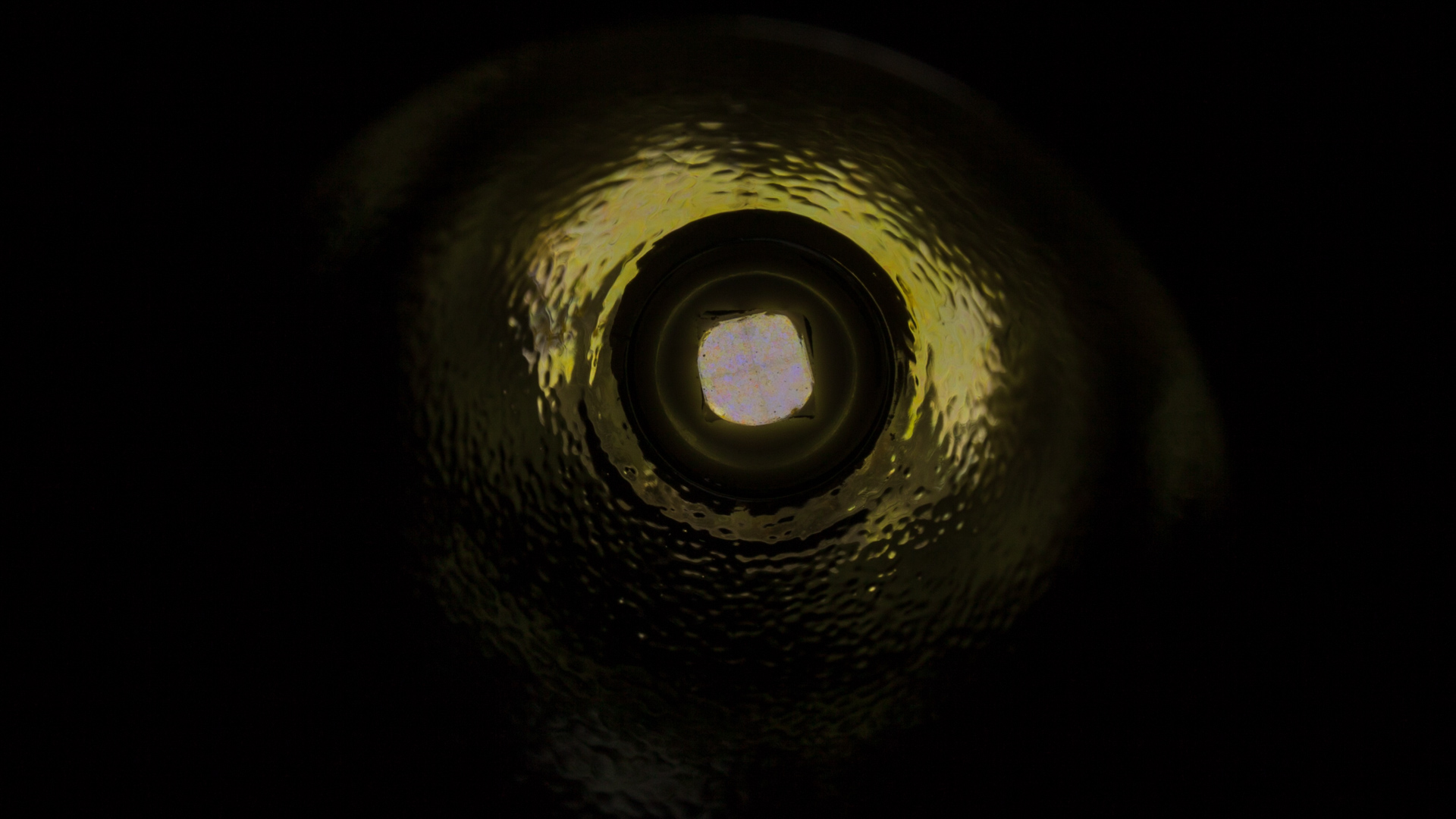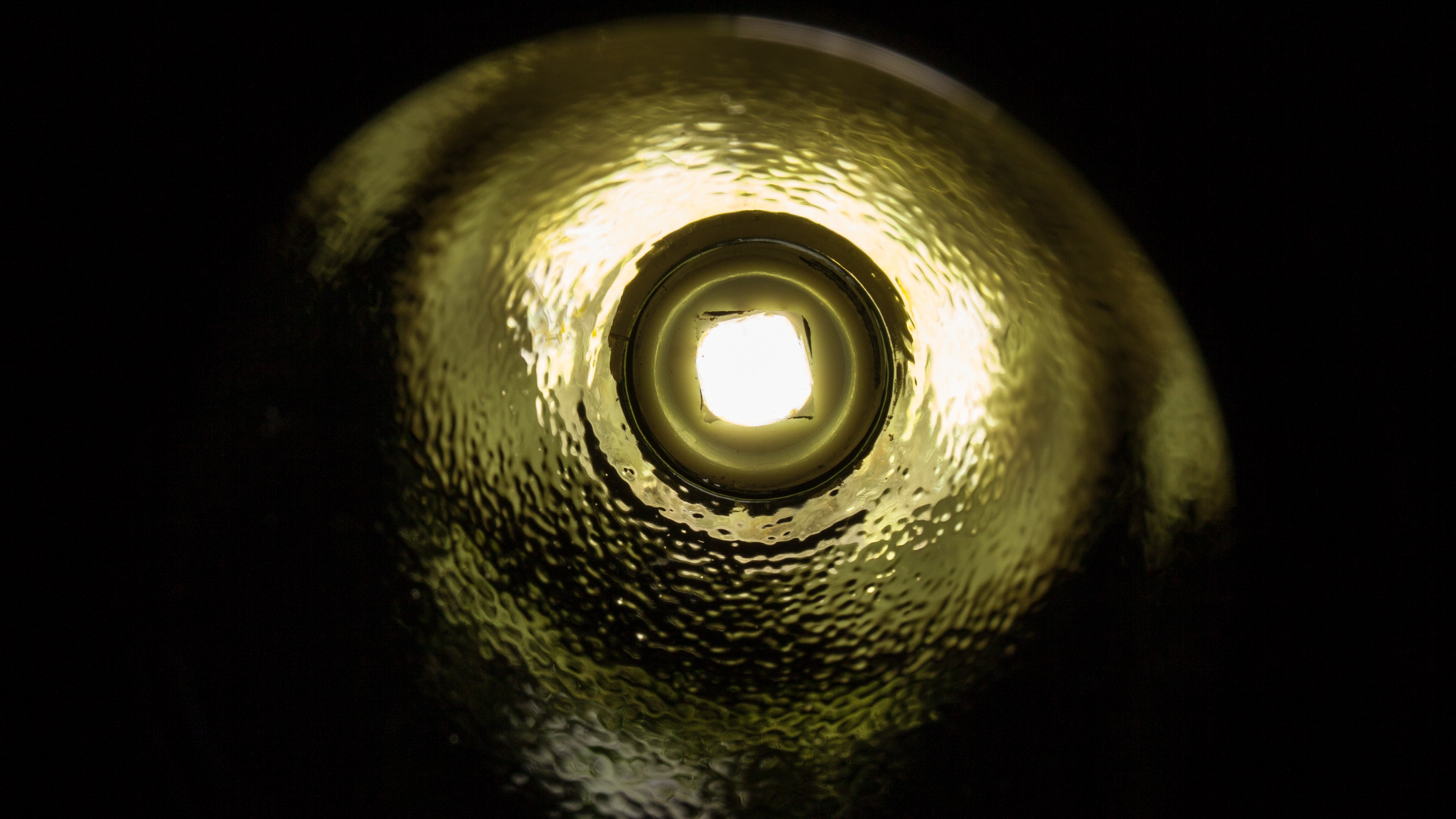 Summary.
Desing is better than before, quite close to real design. Choice of colors and LED option is good.
Groove around button is potentially attractive to dirt.
And below is a good part.
UI
That is soo good and flexible. Cannot believe you get this at such price range.
The only CON here is no shortcuts to lowest-highest mode.
There is mode memory, of course.
By default Smooth Ramping UI: (from 2lms to 2050lms)
Turn the light on: Single Click the button
Ramping light level: press&hold button
Reverse ramping level: While ramping in one direction, release button briefly and press&hold again.
Instant turbo: Double click
Back to previous level: Double click again
Turn the light off: Single Click the button
—————————————————————————————————————-
8xClicks to enter Modes UI from Ramping UI
8xClicks to enter Ramping UI from Modes UI
—————————————————————————————————————-
Modes UI: (5 groups)
5xClicks to select 5 groups ; The light flashes once and turn it off to select Group 1 ; The light flashes 5 times to select Group 5.
1) Group: Low 150lms > 450 Lms> 1050 Lms
2) Group: 2lms(1ma)> 750lms> max 2050lms
3) Group: 2lms(1ma)> 150lms> 750lms>max 2050lms
4) Group: 2lms(1ma)> 20lms > 150lms > 750lms >1200lms >Max 2050lms
5) Group: 2lms(1ma)>max 2050lms >Strobe>SOS
Thermal Protection:
By default when the light is over 45 degree , the light will start to step down to 450lms
To enter thermal protection setting by 10xclicks:
The light flashes once and turn it off to select 45 degree step-down temperature
The light flashes twice and turn it off to select 55 degree step-down temperature
The light flashed 3 times and turn it off to select 65 degree step-down temperature
Power Indication (single cell) 1. Blue + red a) >3.6V Blue light b) <3.6V Blue light flashes c) Below 3V Red light flashes
Digital switch lockout:
When the light in on, Double click followed by a long press to lockout the flashlight; Repeat to unlock.
PERFORMANCE
I got NW HD version and happy with it. )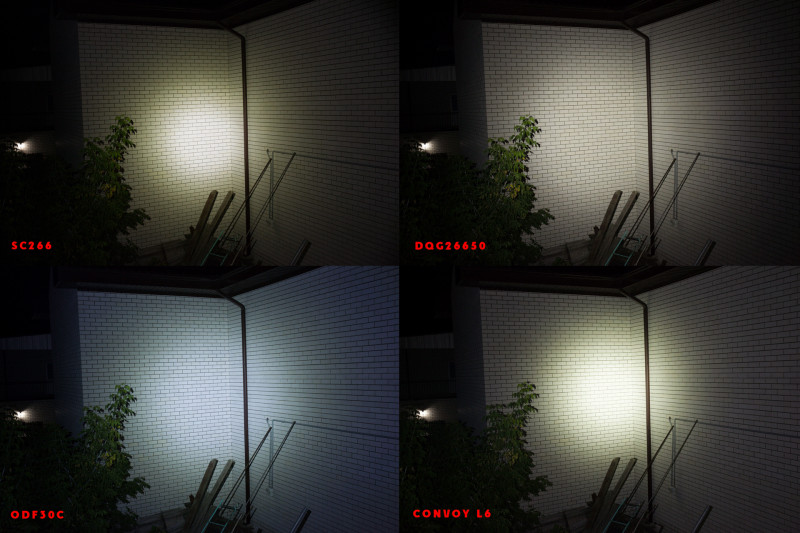 There is no PWM-shimmering at any mode.
amperage
2 – 0,018
20 – 0.037
150 – 0,3
750 – 2.3
1200 – 3,9
2050 – 6,9A
What about light itself, SC26 doesn't show anything different from other similar flashlights. 2-3 years ago SC26 might even be wow-flashlight with its 2klumens, you have to pay at least 100$ to buy something that bright. Well, you all know this ) At 200m range even budget thrower, C8+ with XPL-Hi overperformes SC26 and that is no surprise, I suppose HI version will be quite close to it.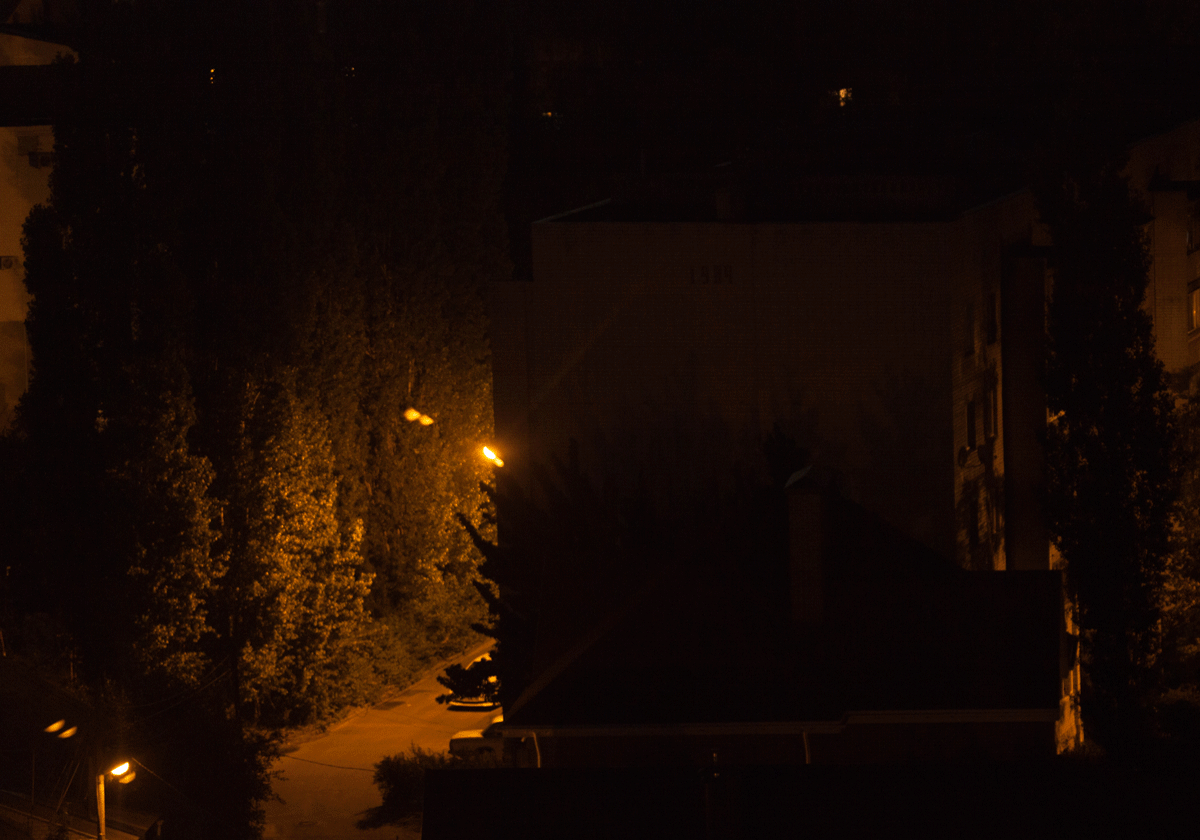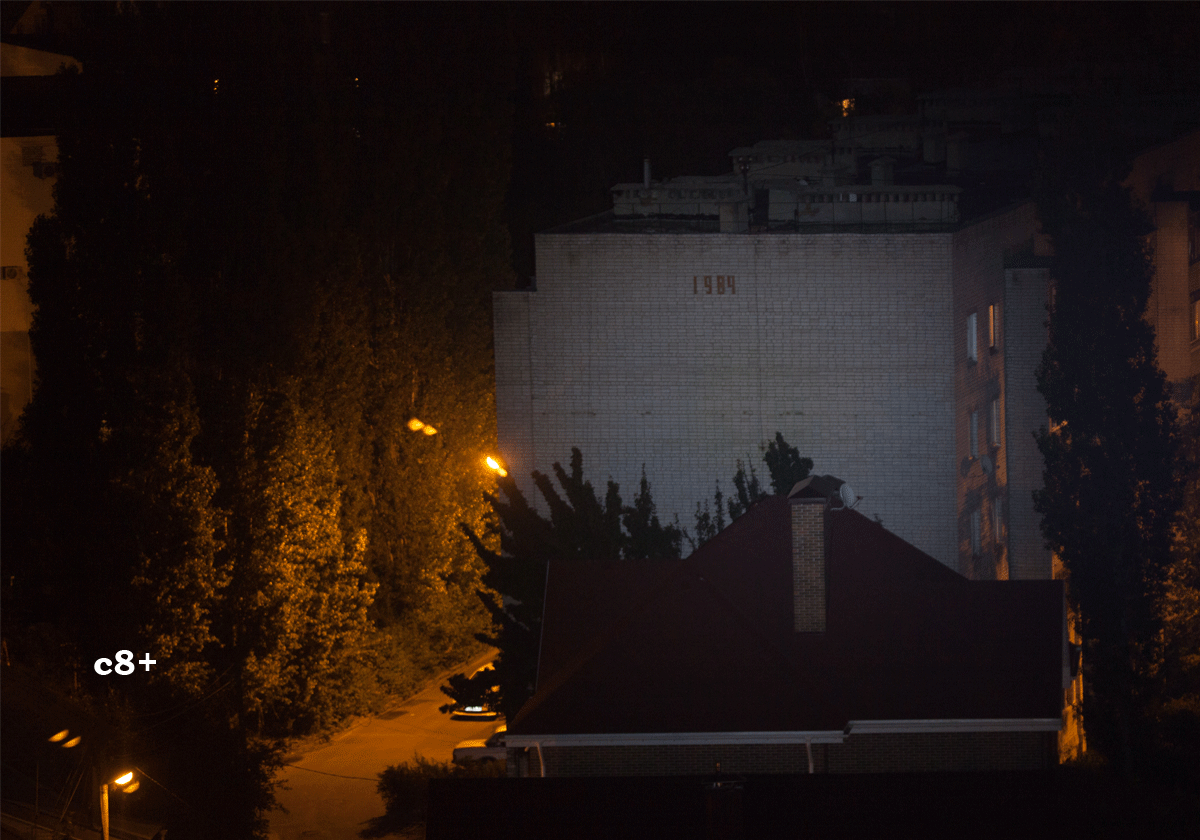 But at 100m range Haikelite SCS26 shows it best with decent balance of throw and sidelight.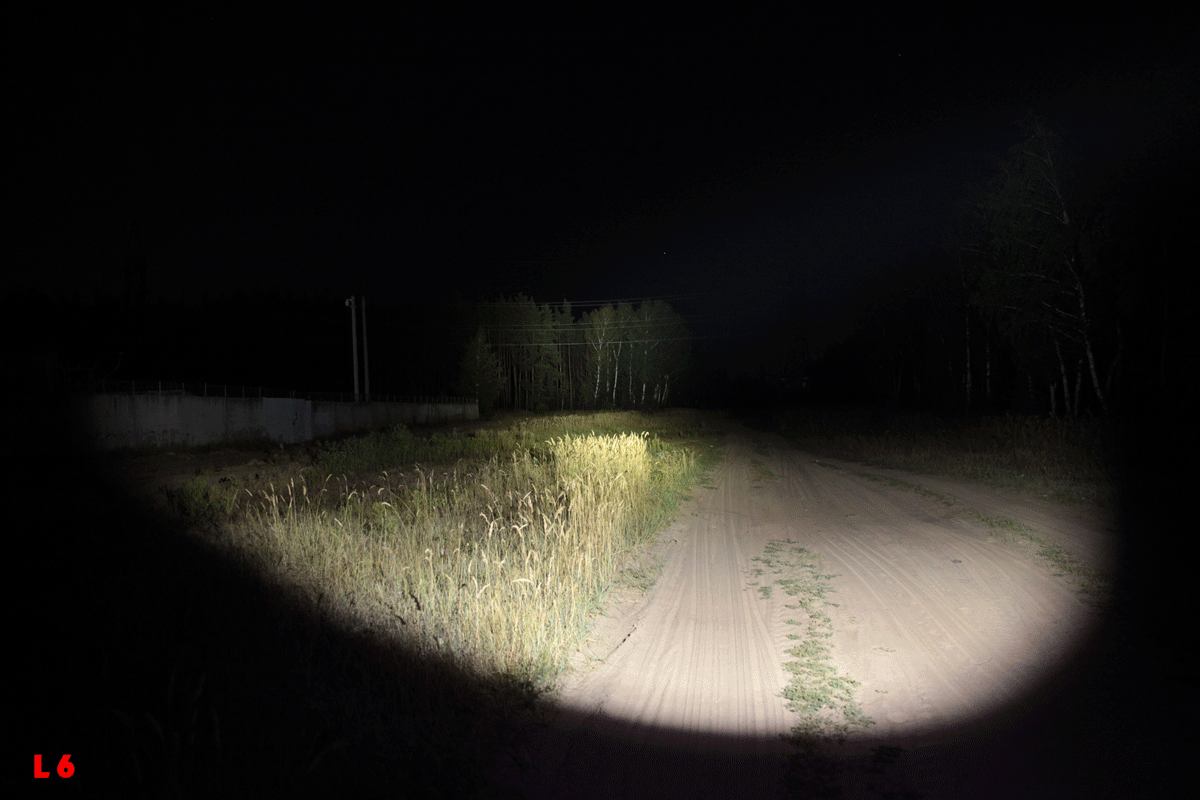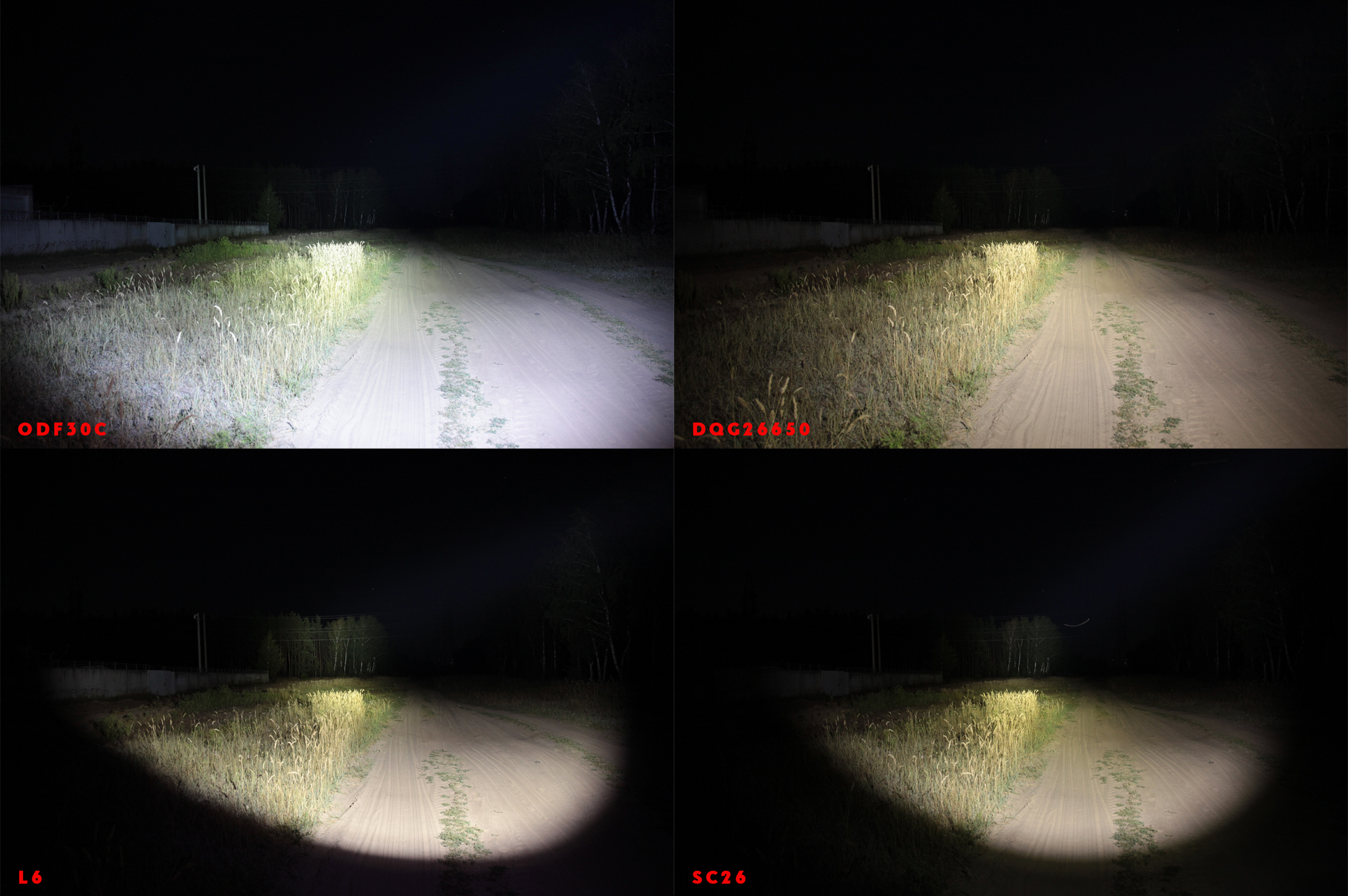 About 40m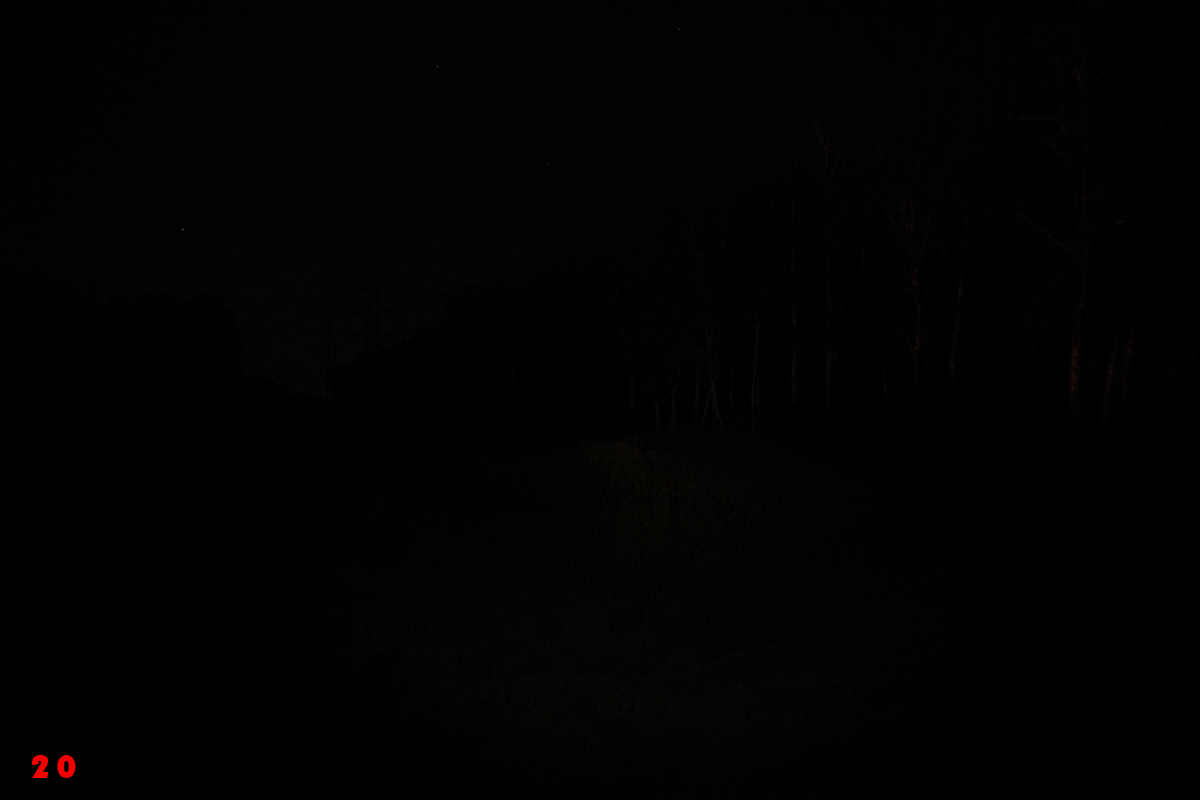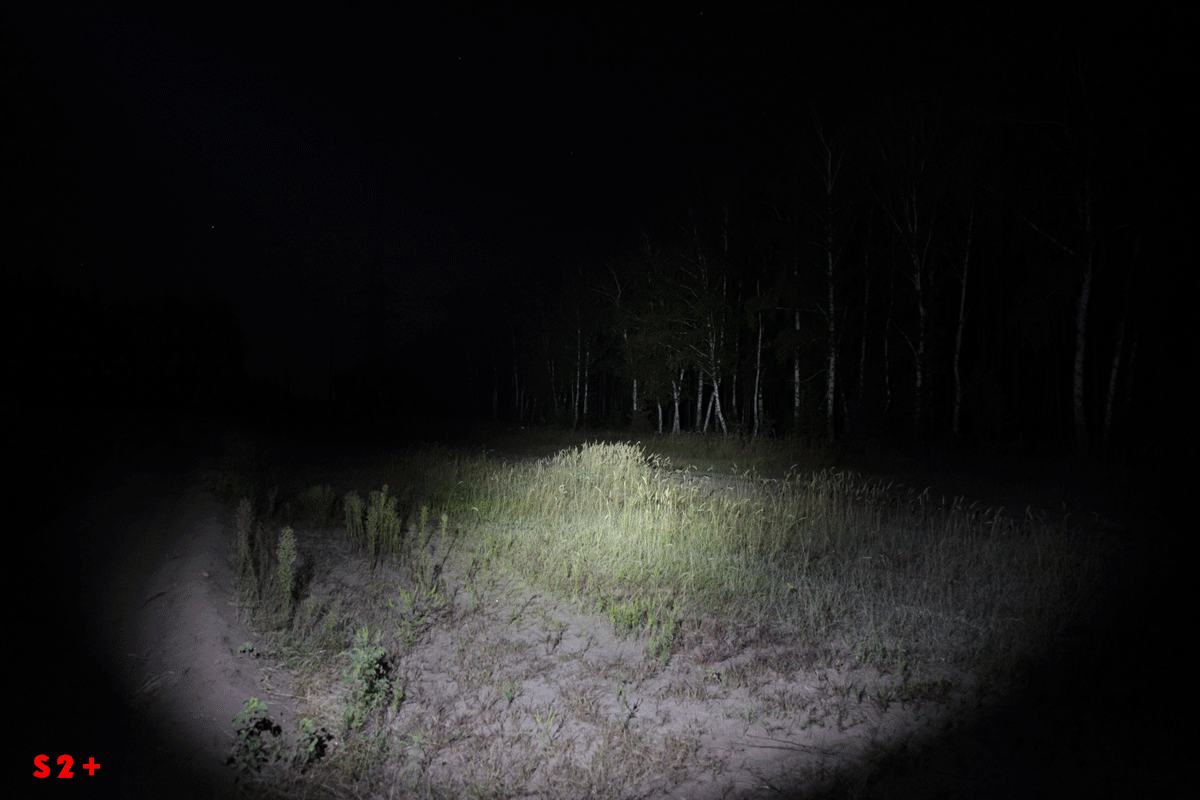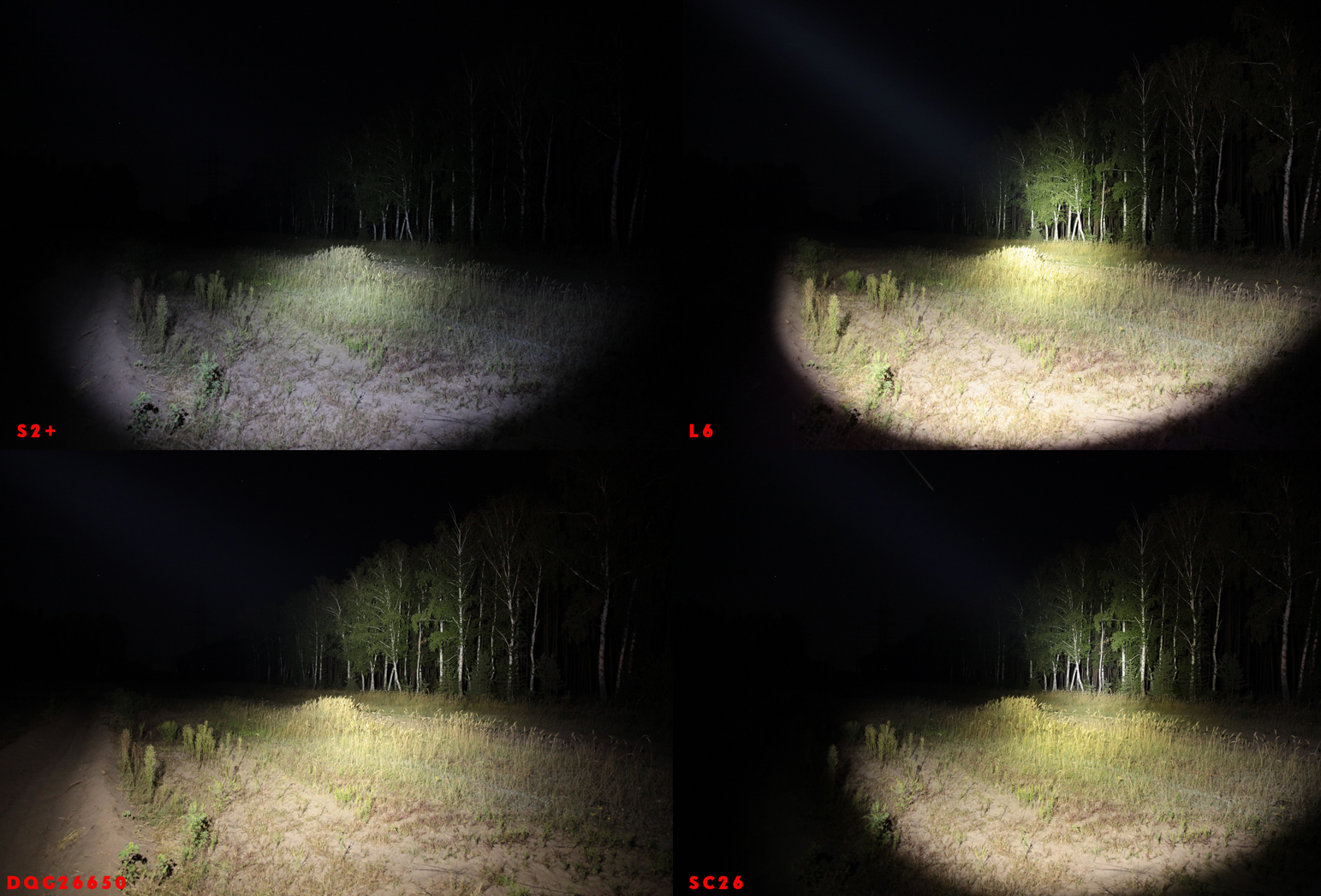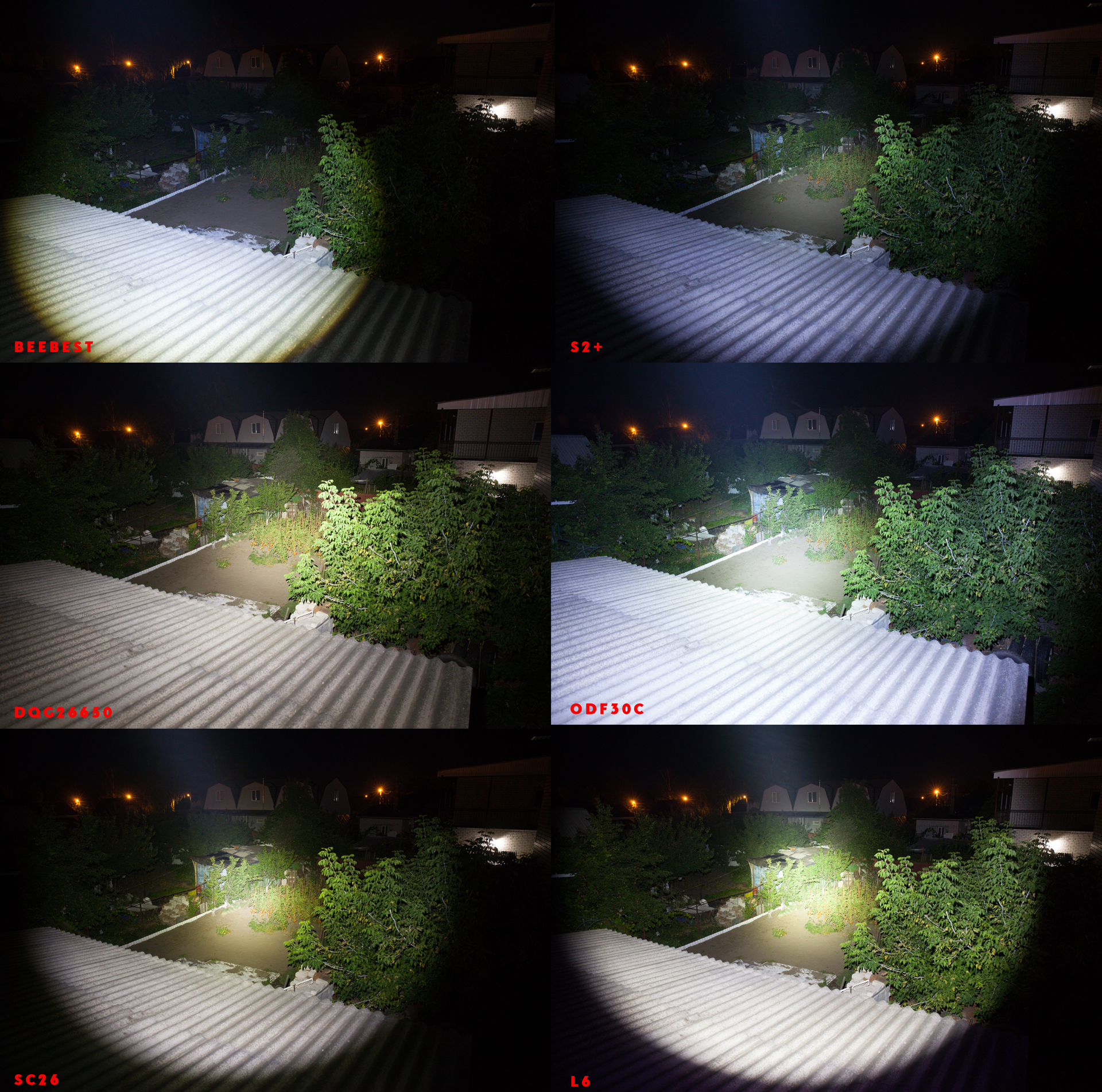 And 10-15range.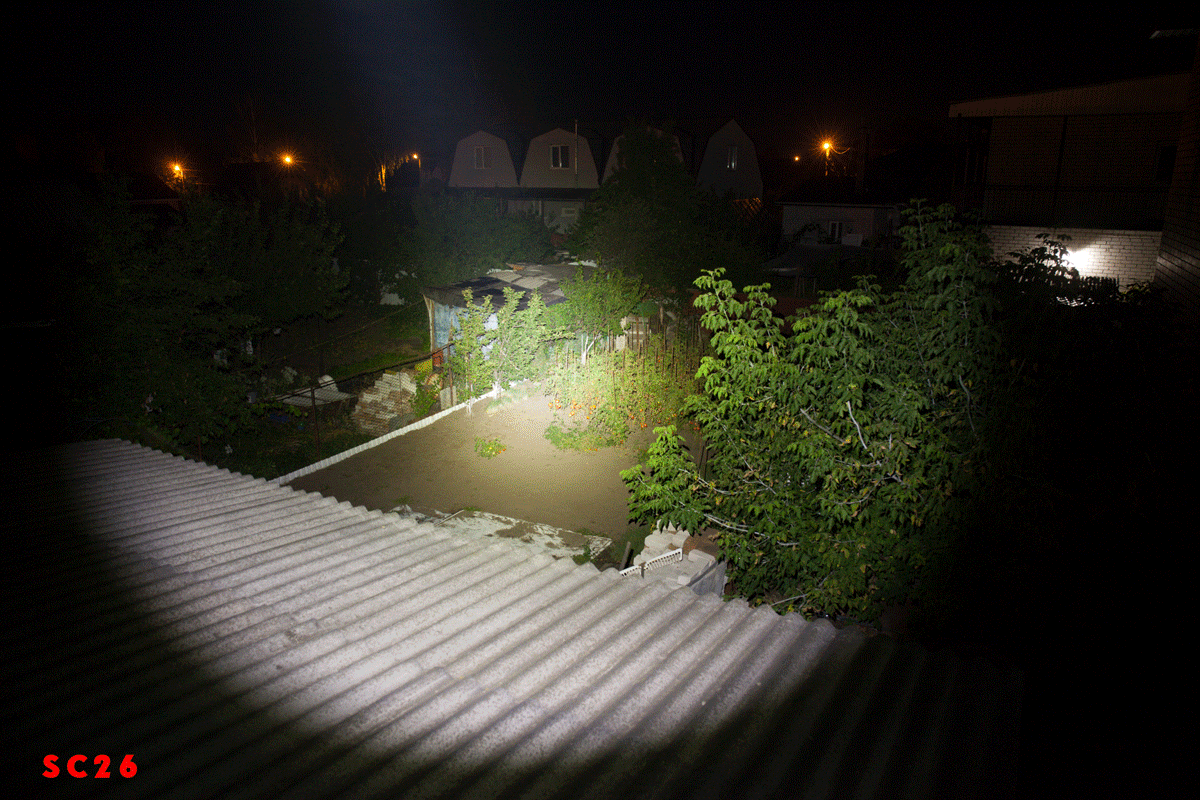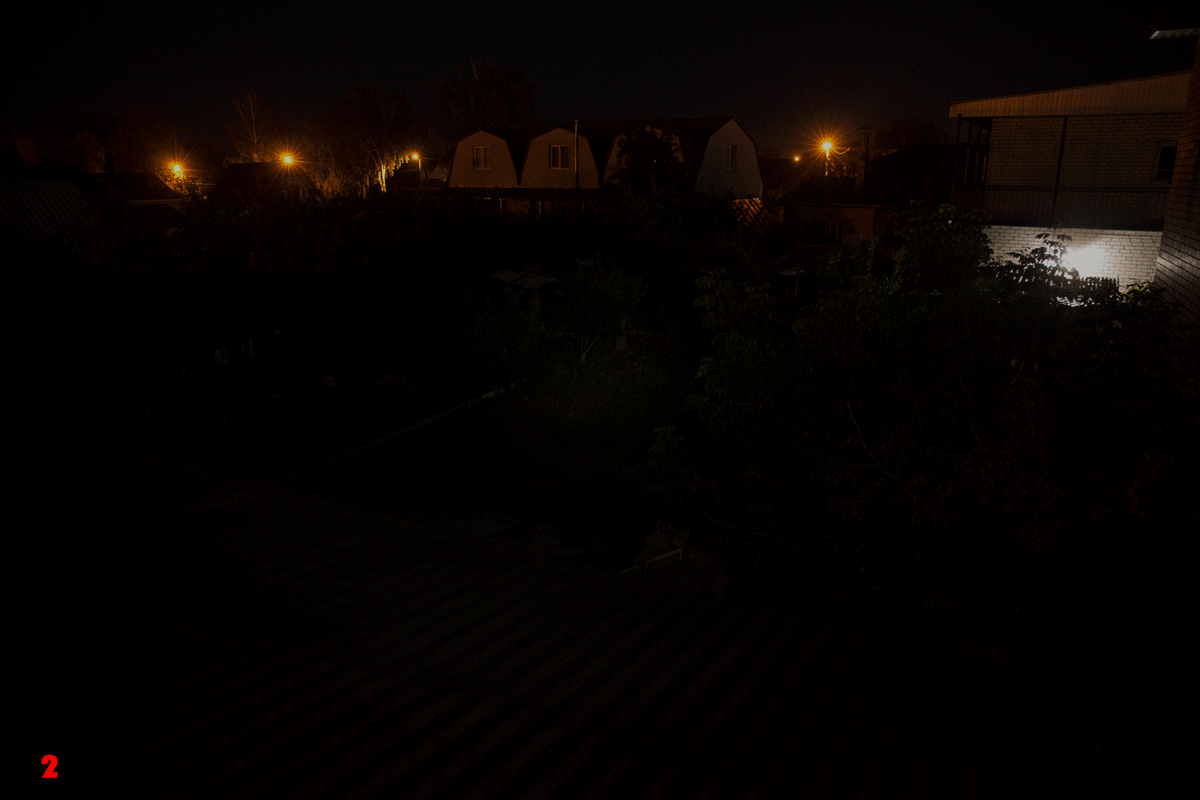 Choice of temperature to activate stepdown is a good feature that I met only at GT\GT mini. I really like this and prefer 65 degrees. Here 2 high modes are long, and flashlight is definitely still comfortably hot, you`ll not play "throwing hot potatoes" with it.
See charts below, 55\65 with cooling are not seen at close-scale chart, see them at other pic. They are to long to put them among with other ones in close-scale pic.
Here is video version of review as well. Please open it, that`ll help my channel. -)

OVERALL
+ good choice of colors, NW\CW, HD\HI. You can precisely pick what you want.
+ flexible ui
+ 26350 tube
+ great and affordable price
+ there IS design here
+ LED indication
- mess near LED (not constructive CON, suppose that is only at my flashlight)
- groove around button is potentially messy.
- poor and cheap package
- clip fits flashlight firmly only in one position.
If you need compact and still quite powerfull flashllight with good UI, and don't wanna spend extra buck on this, SC26 is a good choice. In 26350 version it will be really compact with the same good output.
I like Haikelite approach, in their price-range they are good. I hope that they`ll keep their stuff affordable and still good.