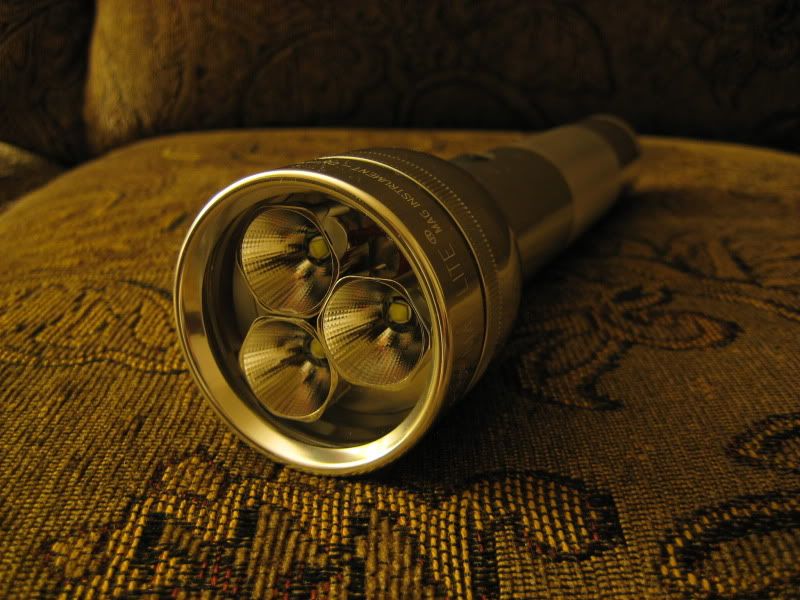 I been planning this build for quite a while now, but never got around to actually building it til now. I got the idea for a triple XM-L from threads over at CPF and decided it would be a cool build to make. I originally planned on using a sandwiched AMC7135 driver to reach 3A and just adding a resistor inline to the switch to drop off the extra voltage so the drivers wouldn't heat up so much. Luckily, kaidomain had some new drivers on their website that would better suite my purposes. Thumbs up to Angelos for showing me those drivers!

Specs:
Tail cap readings:
Freshly charged 2 x 26650s after 30 minute cool down.

High: 3.75 A
Med: 2.06 A
Low: 599 mA

Light output testing:
Testing was done in a dark room. Lumen output was done using the light box method. There is still a degree of error using this method so take it as an approximation.
Light box lumens:

1923 lm on high @ 1 sec
1792 lm on high (stable)
Ceiling light bounce test:
Flashlight pics:
LEDs wired in series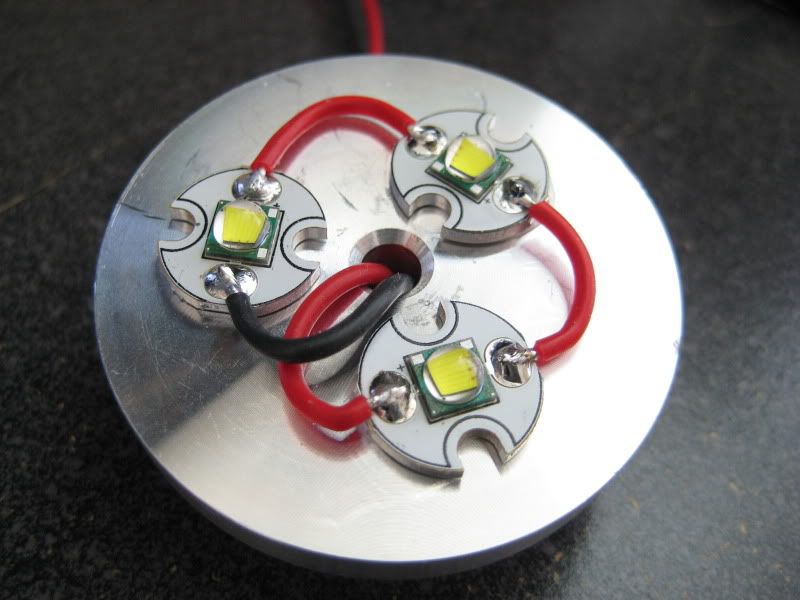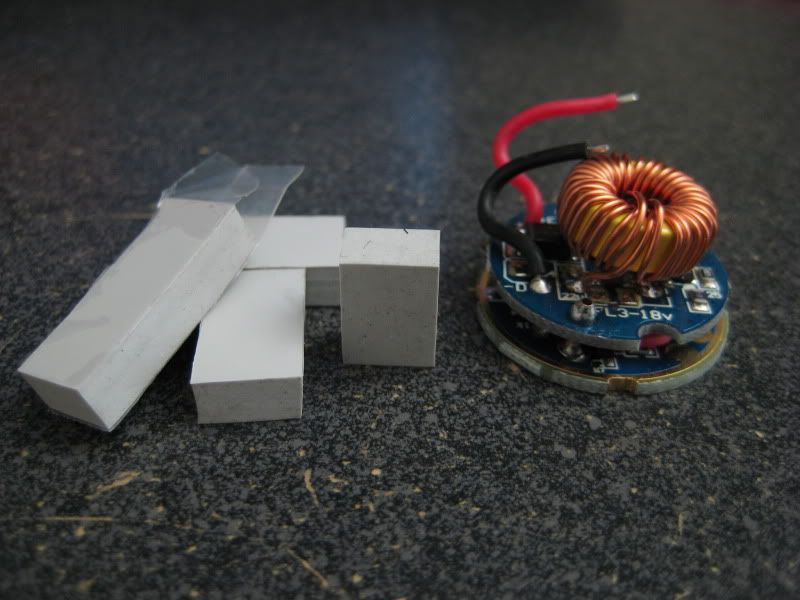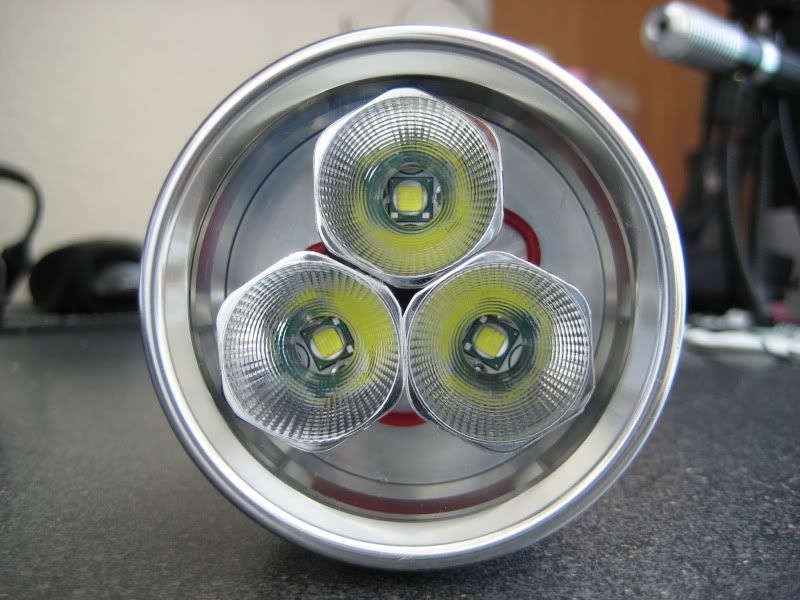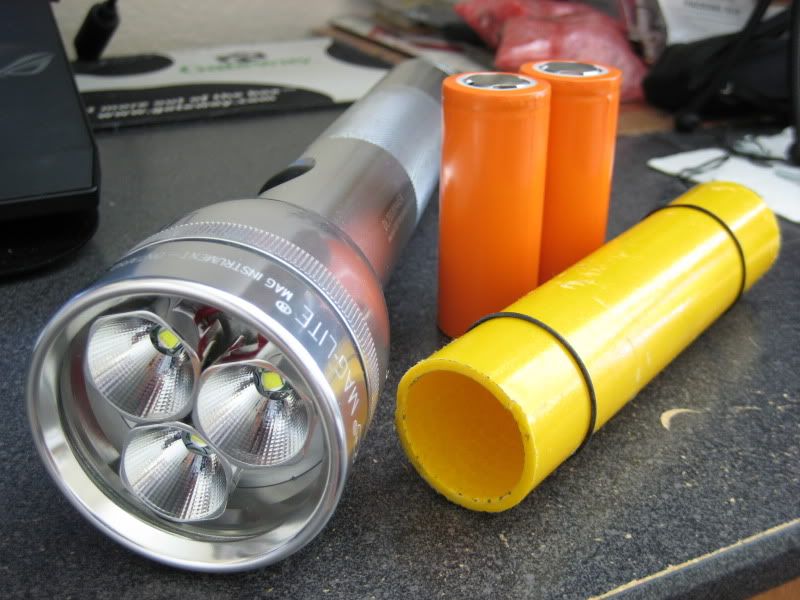 Beam shots:
I'll have some outdoor beam shots up soon! Hopefully these will suffice for now.
These shots were taken about 7-8 feet away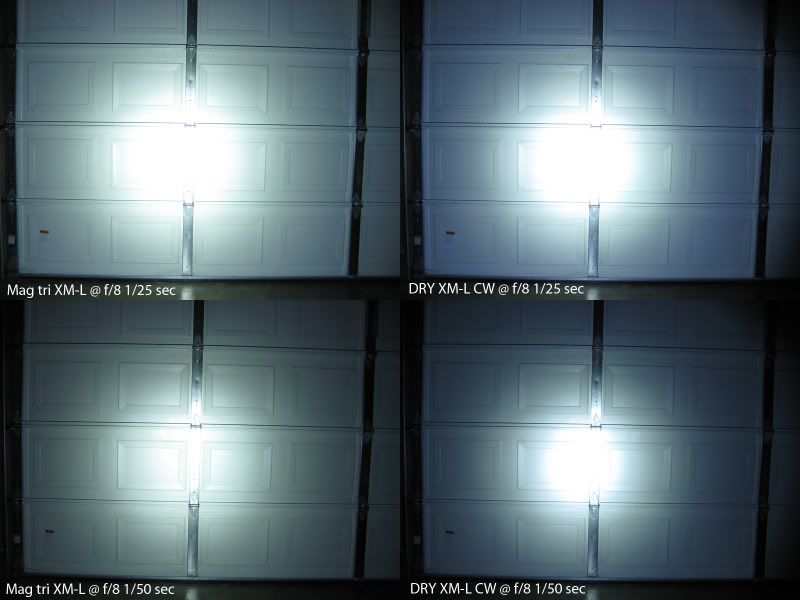 Final thoughts:
Definitely one bright light! It's hard to tell from the pictures and in person, but it beats the DRY on high. The hot spot isn't as nicely focused using the LEDIL Boom reflectors, might do another build using the extra DRY driver I have and a triple head reflector like the DRY's. The 1C tint is pretty nice, but for some reason it shows up kinda greenish on some pics. Gotta love these Maglites! They're so moddable, they should be called Modlites!
Thanks for looking!