Ok, guys, that`s quite new model from Nitecore P model line – P12GTS. Nitecore calls it ultracompact search tactic flashlight, quite brave label. Lets take a look if it is correct or not.
You can buy Nitecore P12GT at
➤ ALIEXPRESS
➤ AMAZON
➤ BANGGOOD
➤ NITETORCH they generously offered 20% code HJK5KDNQ valid for all the items in store, including other brands
PACKAGE AND APPEARANCE
I got this review example without any package, which normally is well known yellow-black paper box that all of you`ve seen.
Package includes typical set of flashlight, holster, lanyard, clip, o-ring, manual.
And here is Nitecore P12GTS itself. Normally, tactical flashlights are bigger than EDC stuff. P12GTS is 145mm long, and that is not compact length, that`s typical for tactical lights. But head diameter here is the same as body diameter and in matter of width, yes, that`s compact.
Partly you can treat it like EDC light, there are some of the same size. Of course, you shoud use it without tactical ring in this case.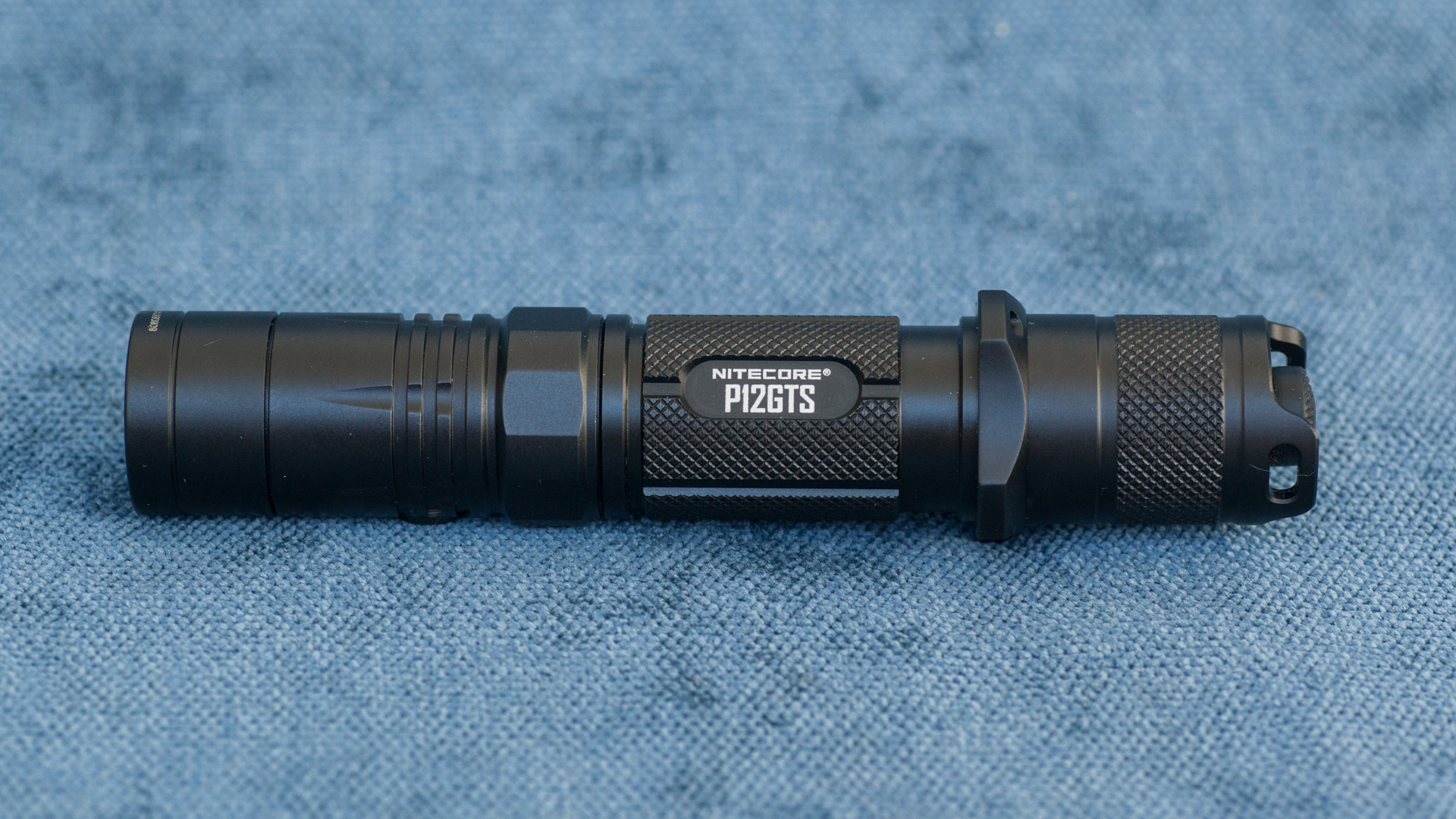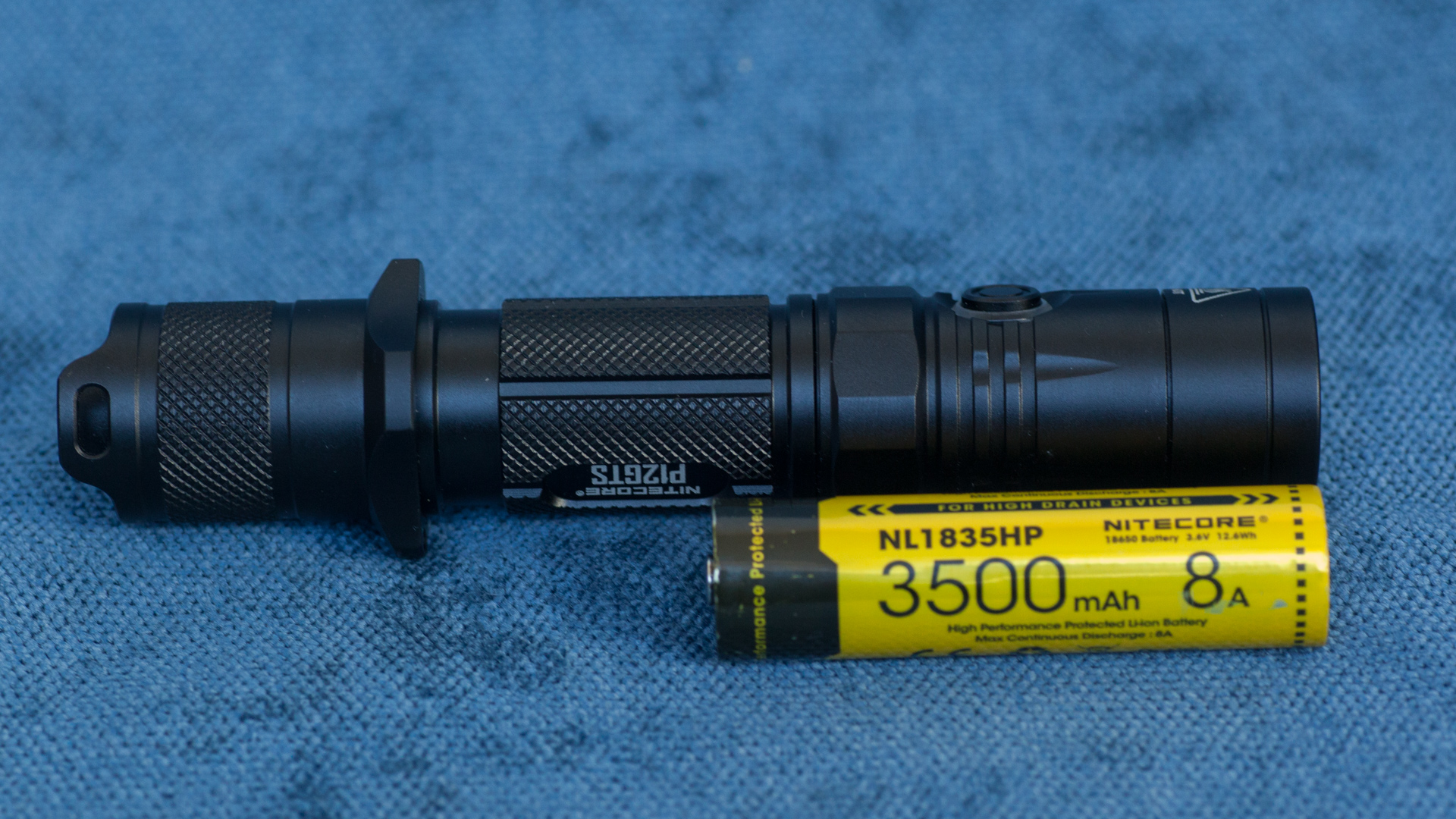 What about design – nothing extraordinary here, Nitecore P12GTS has simple and classic appearance. That is more workhorse rather than high-style thing.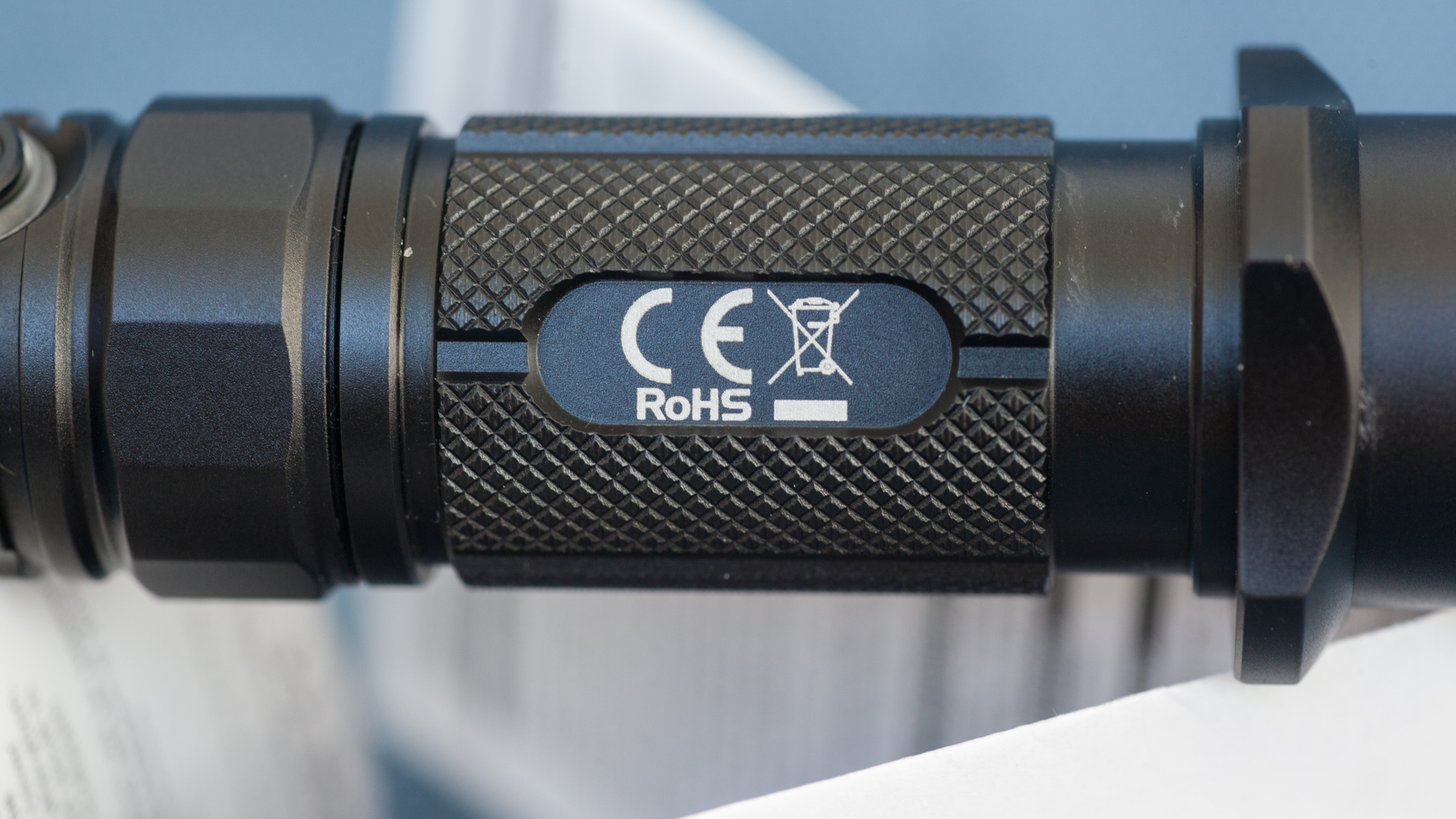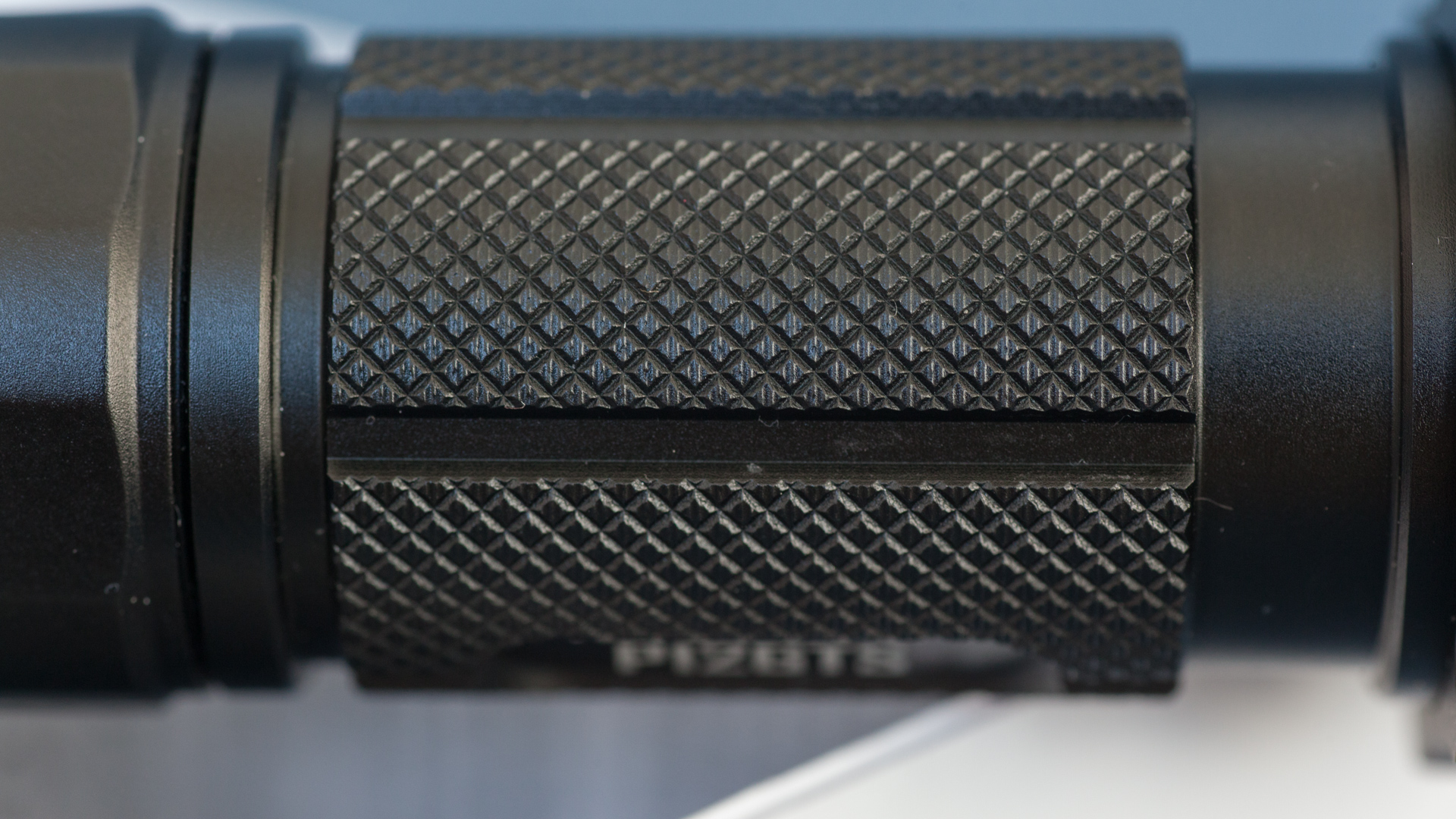 Knurling is again, typical, rhombic. They are not deep, but as there is a tactical ring by the tailcap, grip is really firm.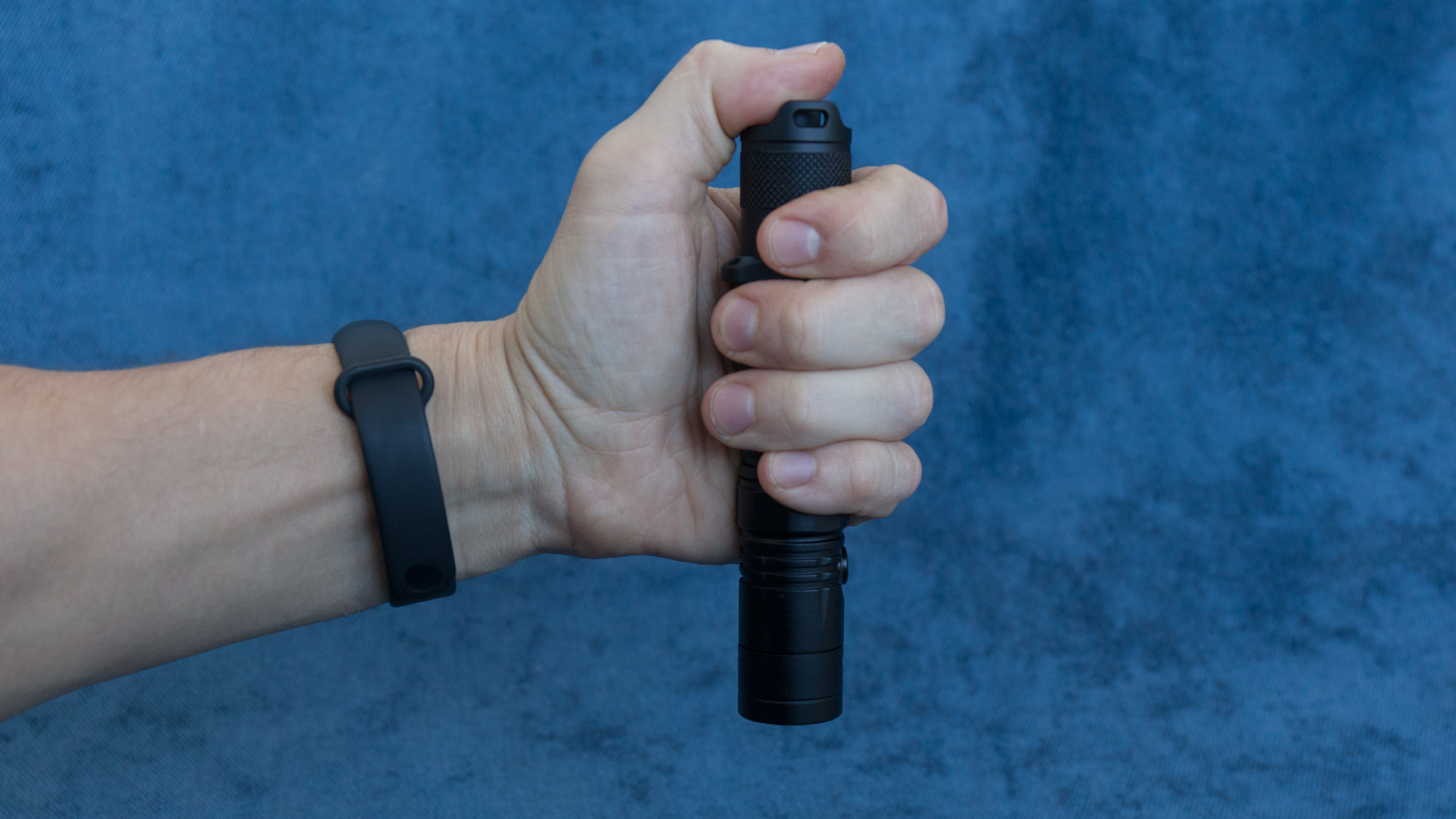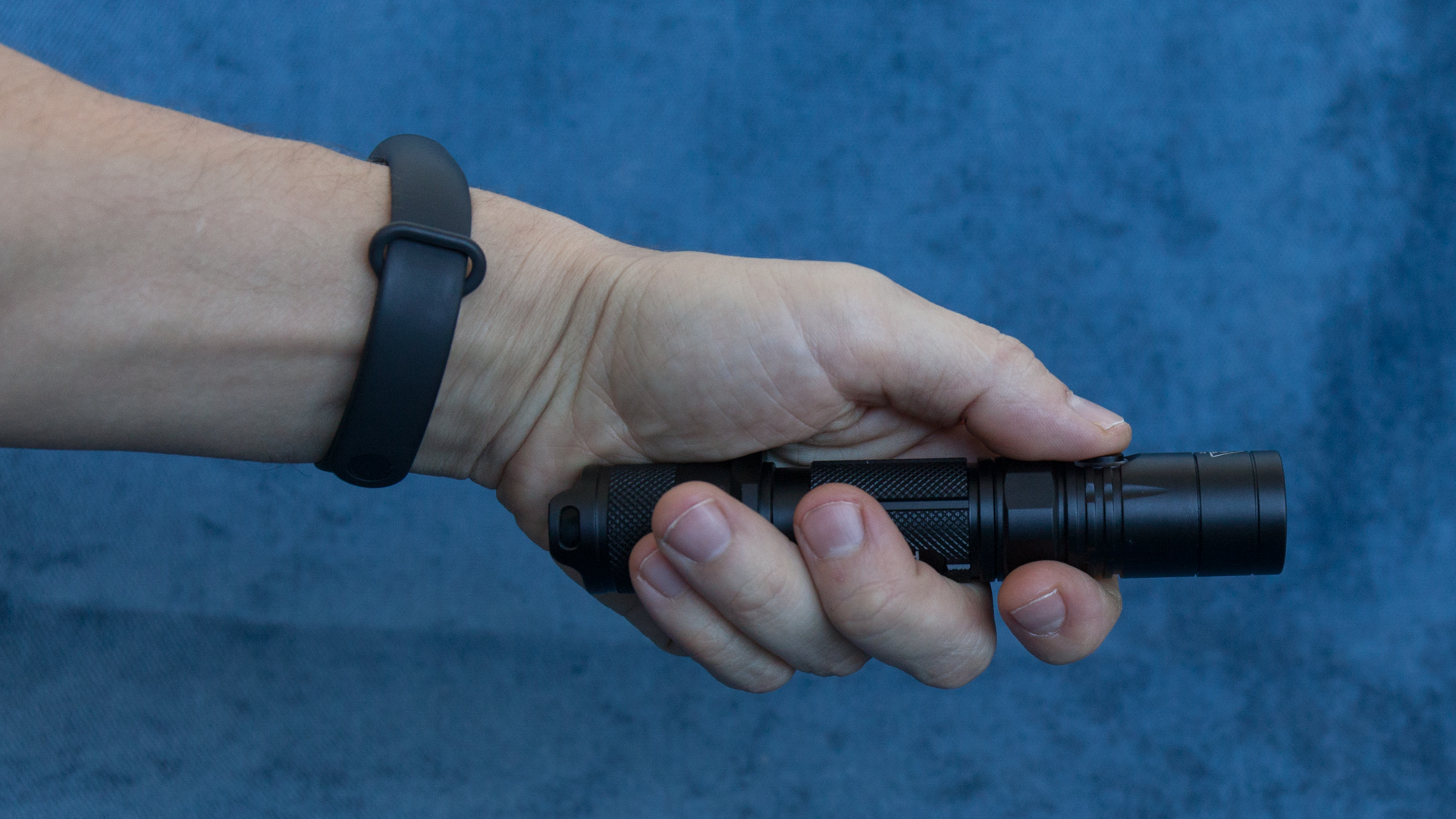 For me, duo of side switch and the tailbutton near it are the main sign of tactical flashlight. Here there is no sideswitch at tail, only tailbutton. Of course, side button by the head partly compensate lack of side switch, but I don't like labelling any light "tactical" without this feature. Strange thing is that there is an inner tube, that 10 in 10 times accompanies this side switch. P12gts has this tube, but doesn't have side switch. I don't understand reason of this…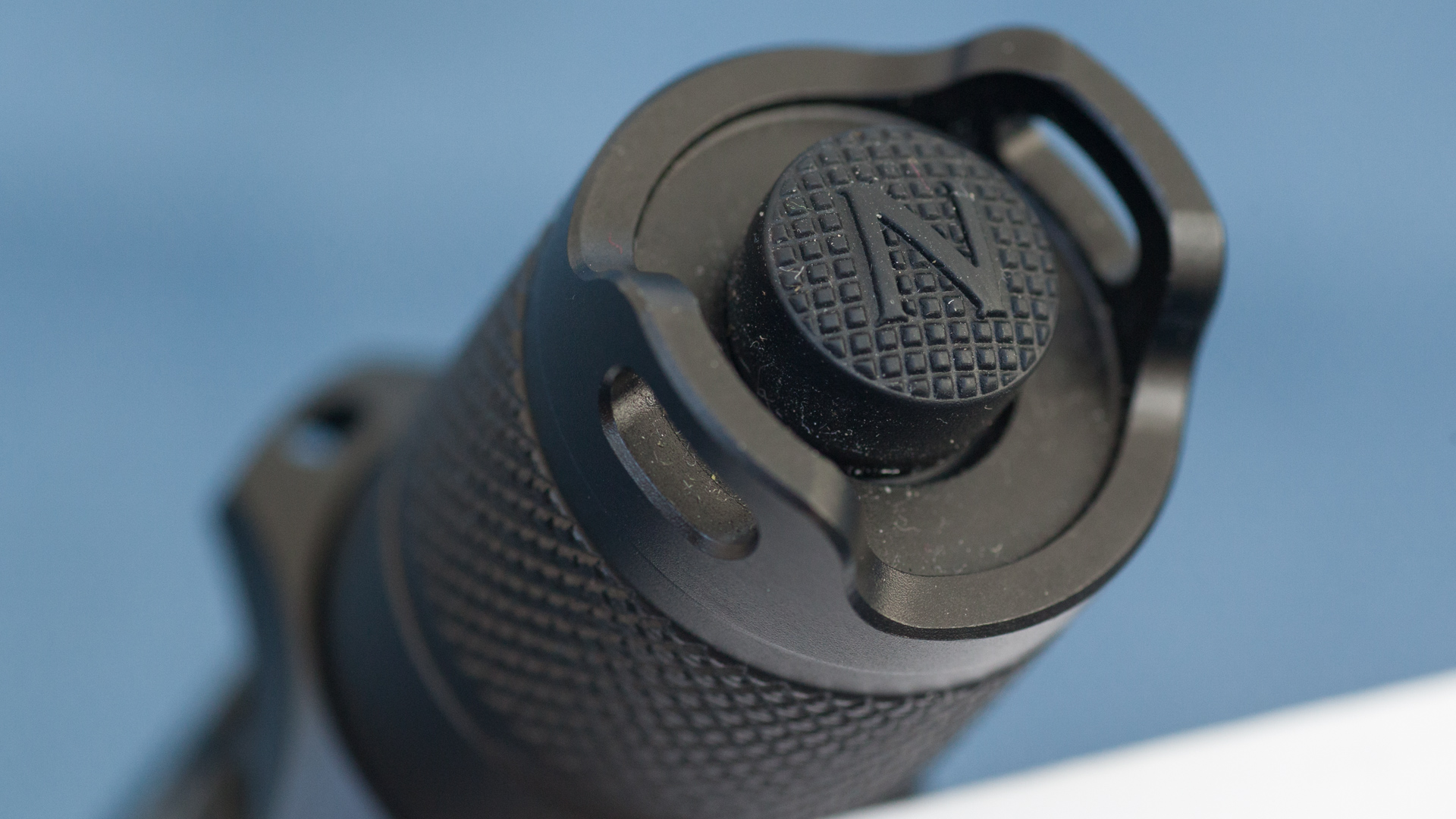 Tailbutton is…well…like any other tailbutton. They all are the same in most of cases. This button is good, and that`s all you have to know about it.
Spring at tail is double, and (this time, Nitecore, thanx!) there is also spring at head, so you can use flat-top batteries as well. They might place contact plate at spring, like at MT42, but for some reasons made a step toward users and decided to place regular spring. And that is good.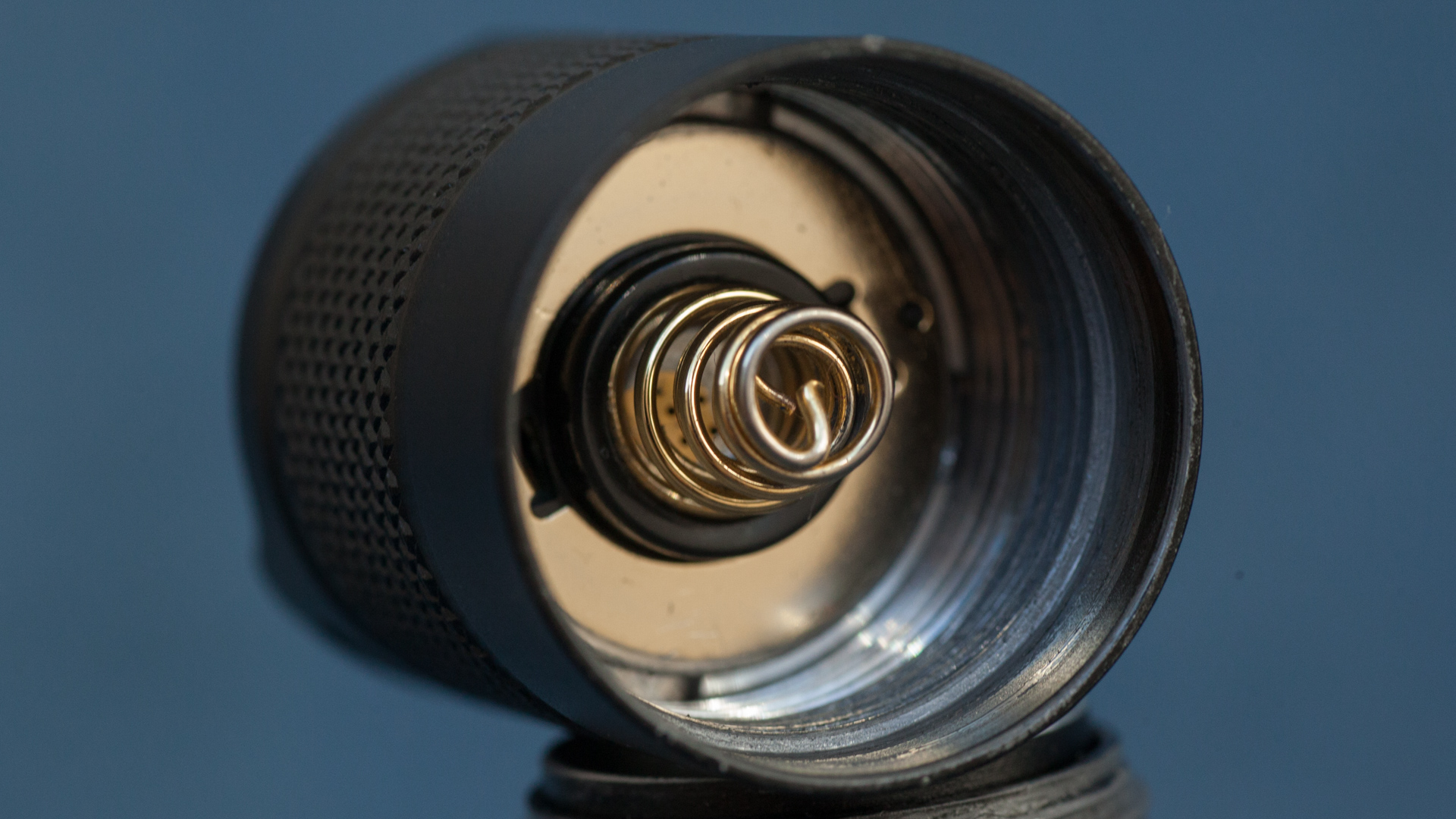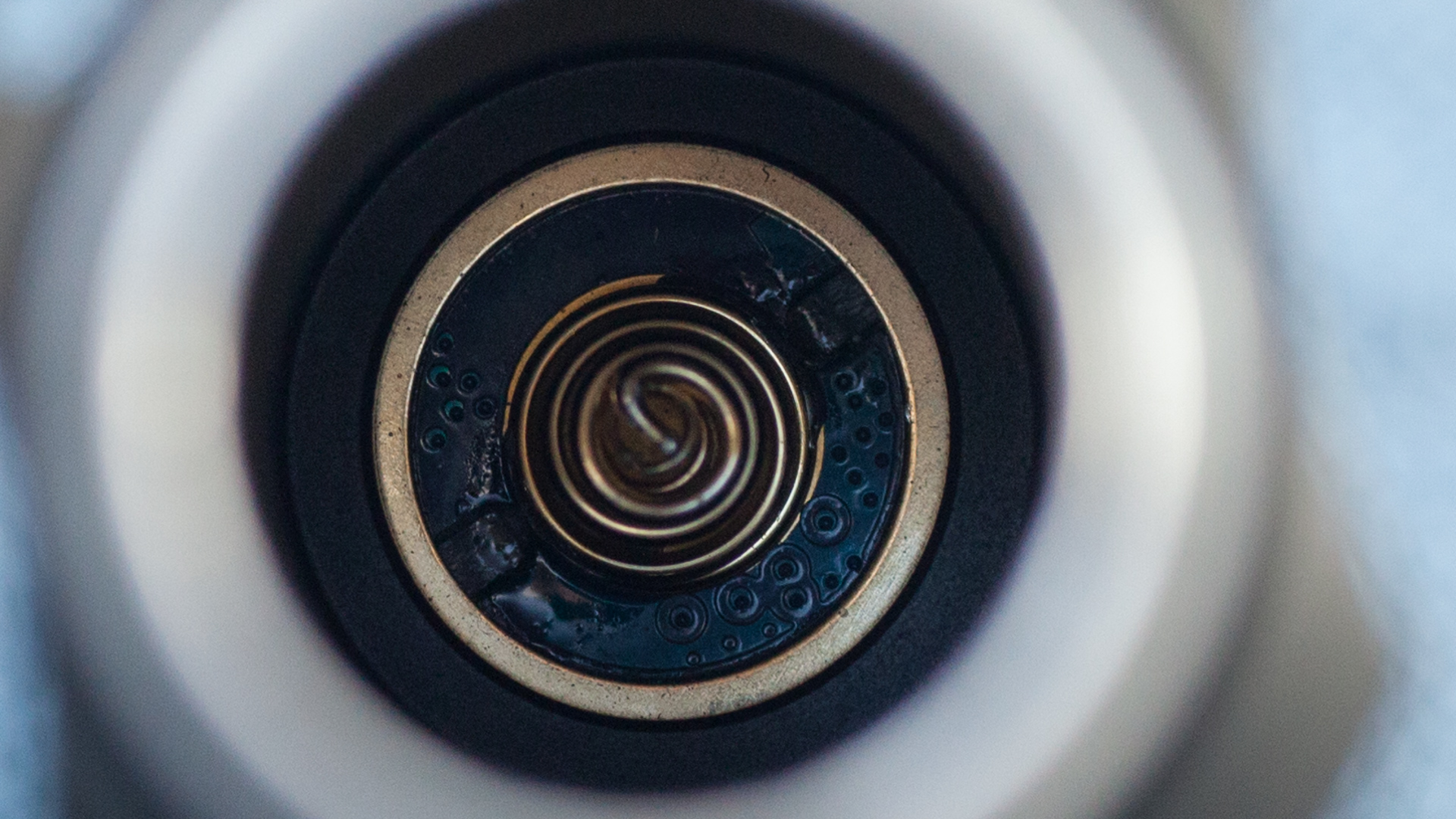 Threads are mid size, excellently lubricated. Tailcap moves on them smoothly.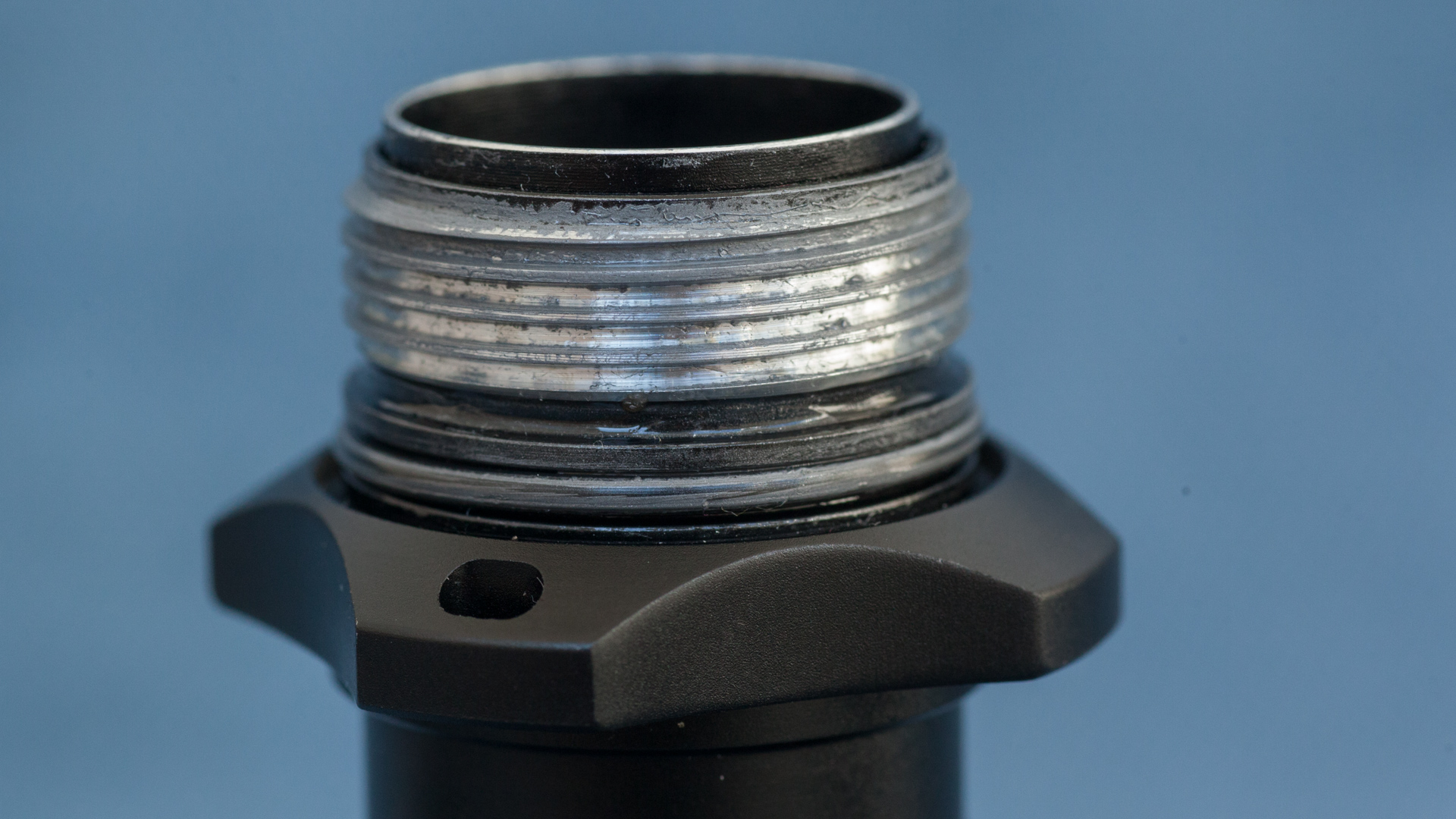 Sidebutton is good, I don't feel like you will face any inconvenience while finding it with fingers, even with gloves on. It is cliky and definitely good. At least, i`ve got nothing to say bad about it.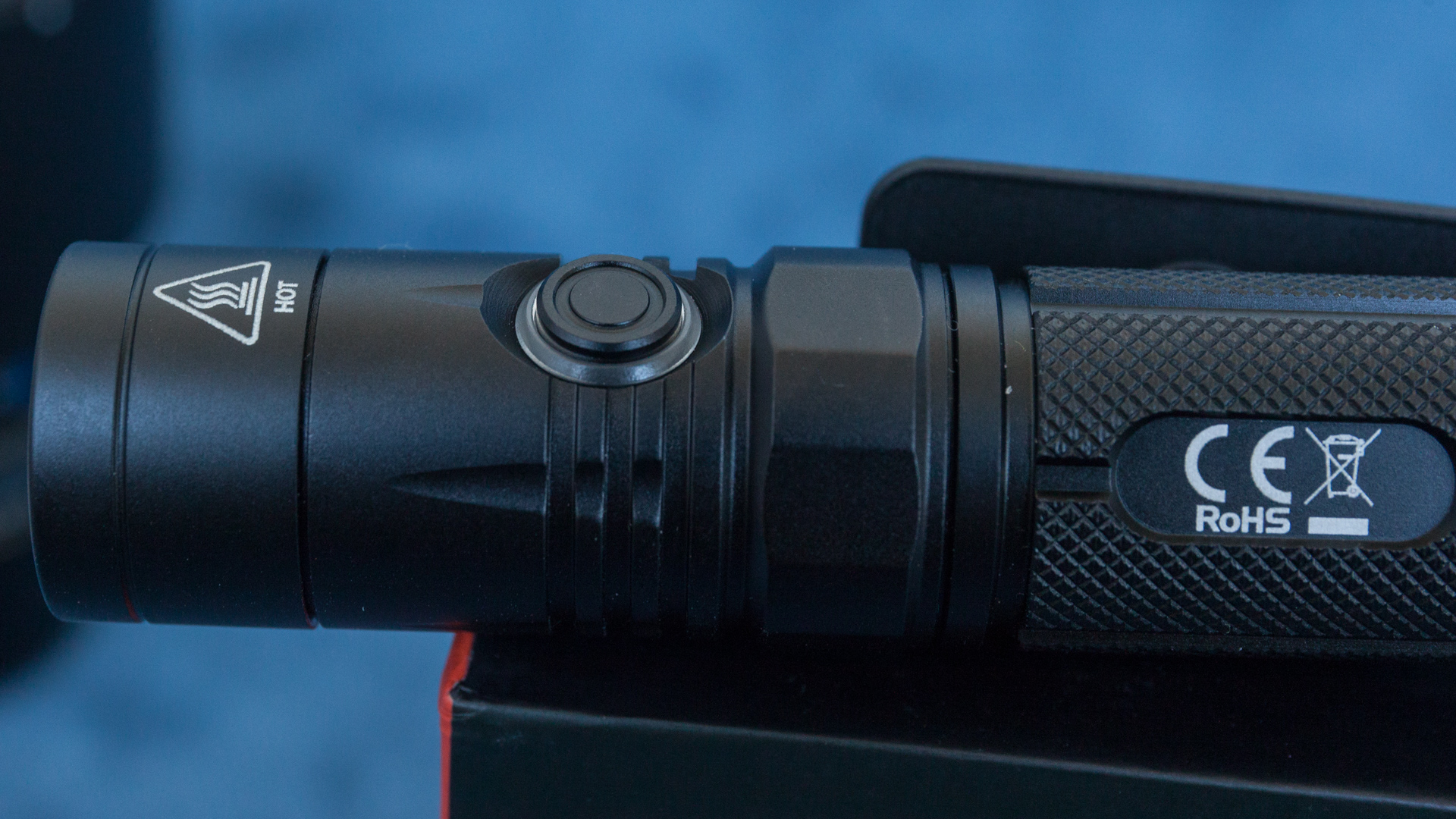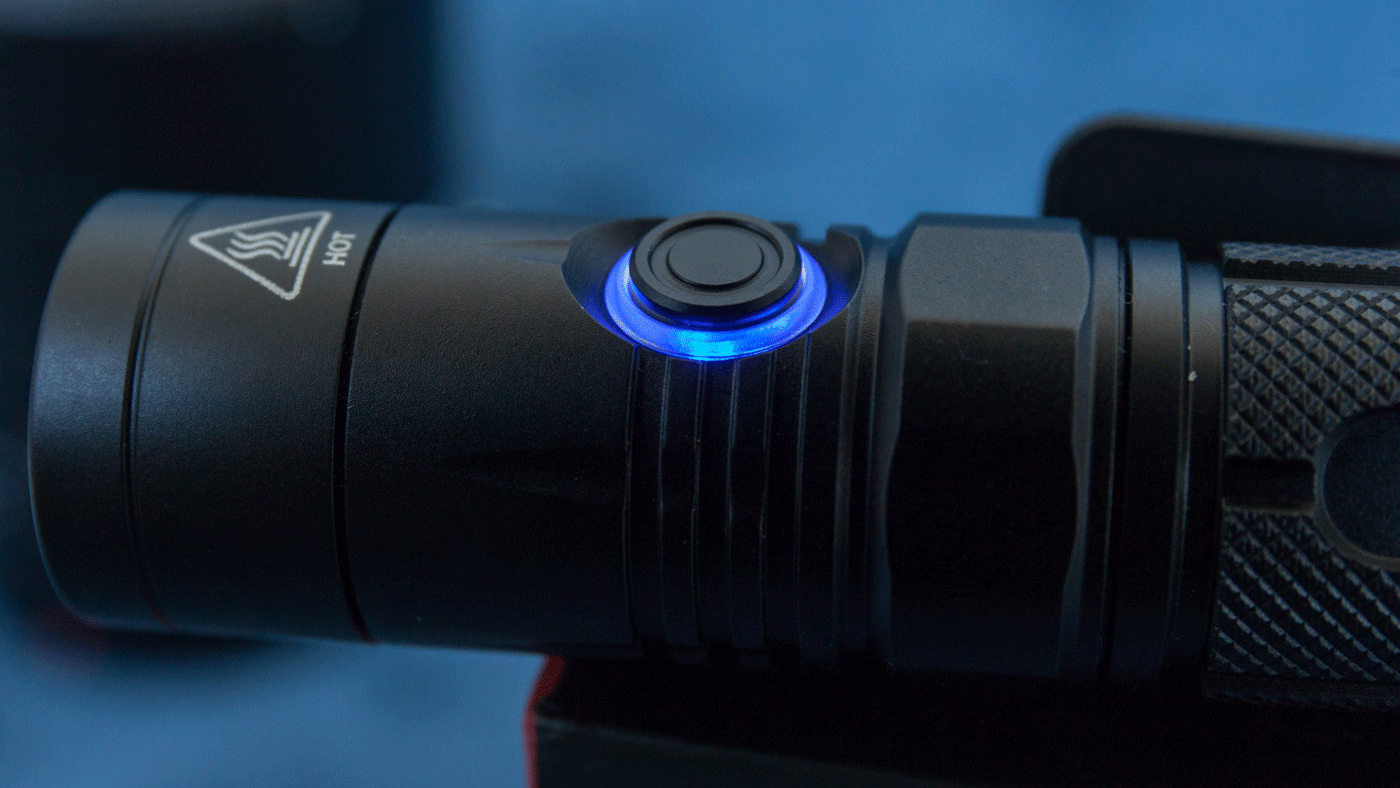 And, ehh…yeah, head is not wide, to keep overall diameter small. But, no surprise, the logical consequence of it is problems with heat dissipation. See, how tiny cooling fins are. I`ll focus on this detail later.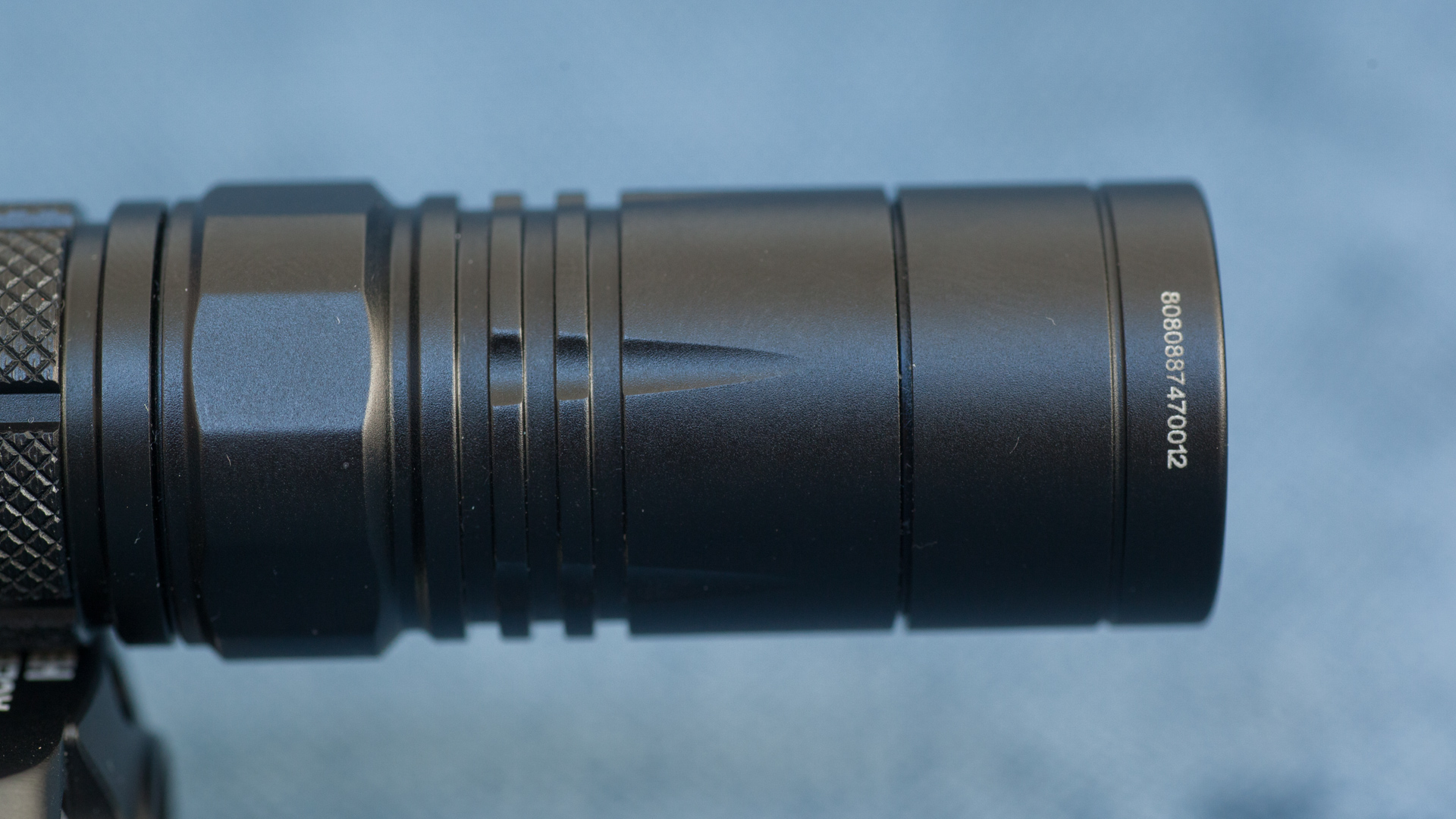 Head is glued from both sides. So there is no access not to driver, neither to reflector. Anyway, as long as warranty covers most of problems, you shouldn`t warry about it.
Bezel is smooth, not aggressive, as you may expect from tactical flashlight. So it will be quite useless in close range combat, you cannot attack using it.
Reflector is about 15-20 mm deep, SMO with XHP35HD and the bottom. HD is a strange choice , as HI would be logical for search\tactical lights.
For hunting flashlight, that is not a problem. But for police-military purposes, that`s not cool.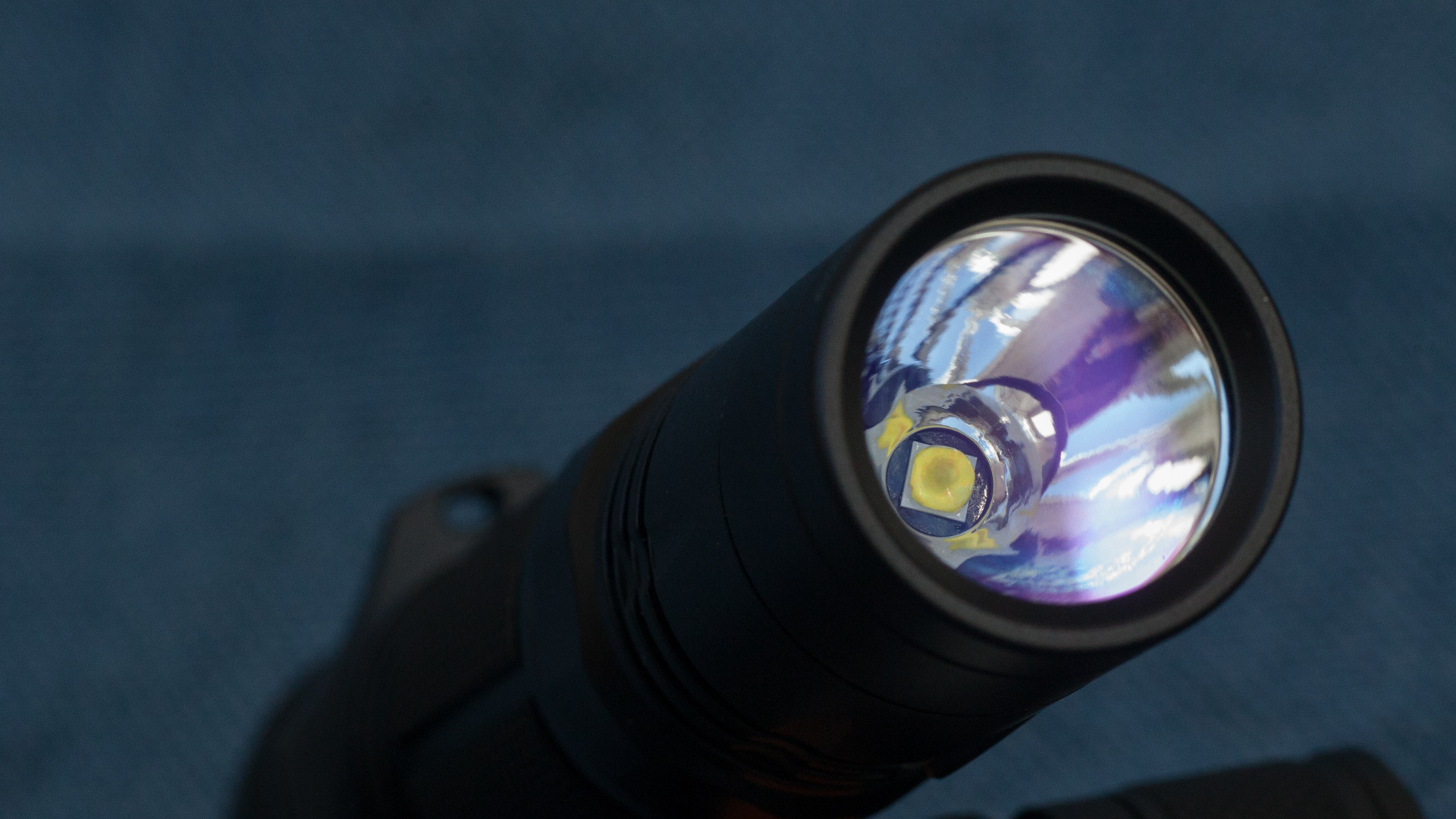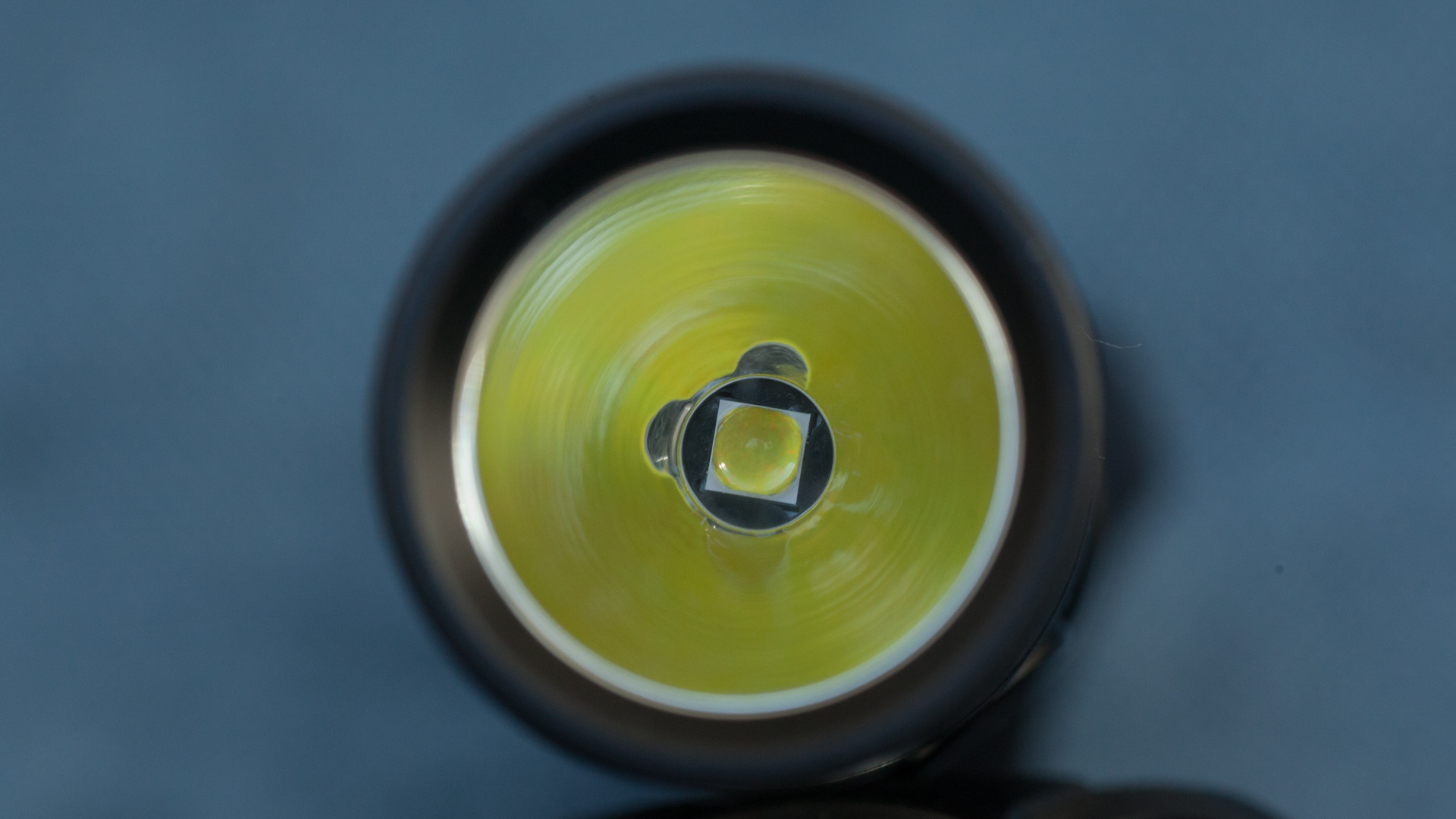 UI.
It is simple, which is both good and bad.
Good – anyone can easily get used to it, there is mode memory and quick access to ultralow from OFF.
Bad – there is no quick access to turbo from OFF.
ON\OFF – click ctailbutton.
Mode switching – click side button.
Instant access to Turbo – keep button pressed.
Instant access to strobe – 2x clicks side button.
Instant access to ultralow (from OFF) – hold sidebutton and click tailbutton at the same time.
PERFORMANCE
No surprise – CW.
No visible PWM-shimmering from any mode.
Light distribution is expectable from flashlight with such pair of reflector and LED. There is quite bright hotspot and still bright sidelight. Nitecore P12GTS is ok for close-range use. That`s good from the point of EDC light, but not for search\tactical light.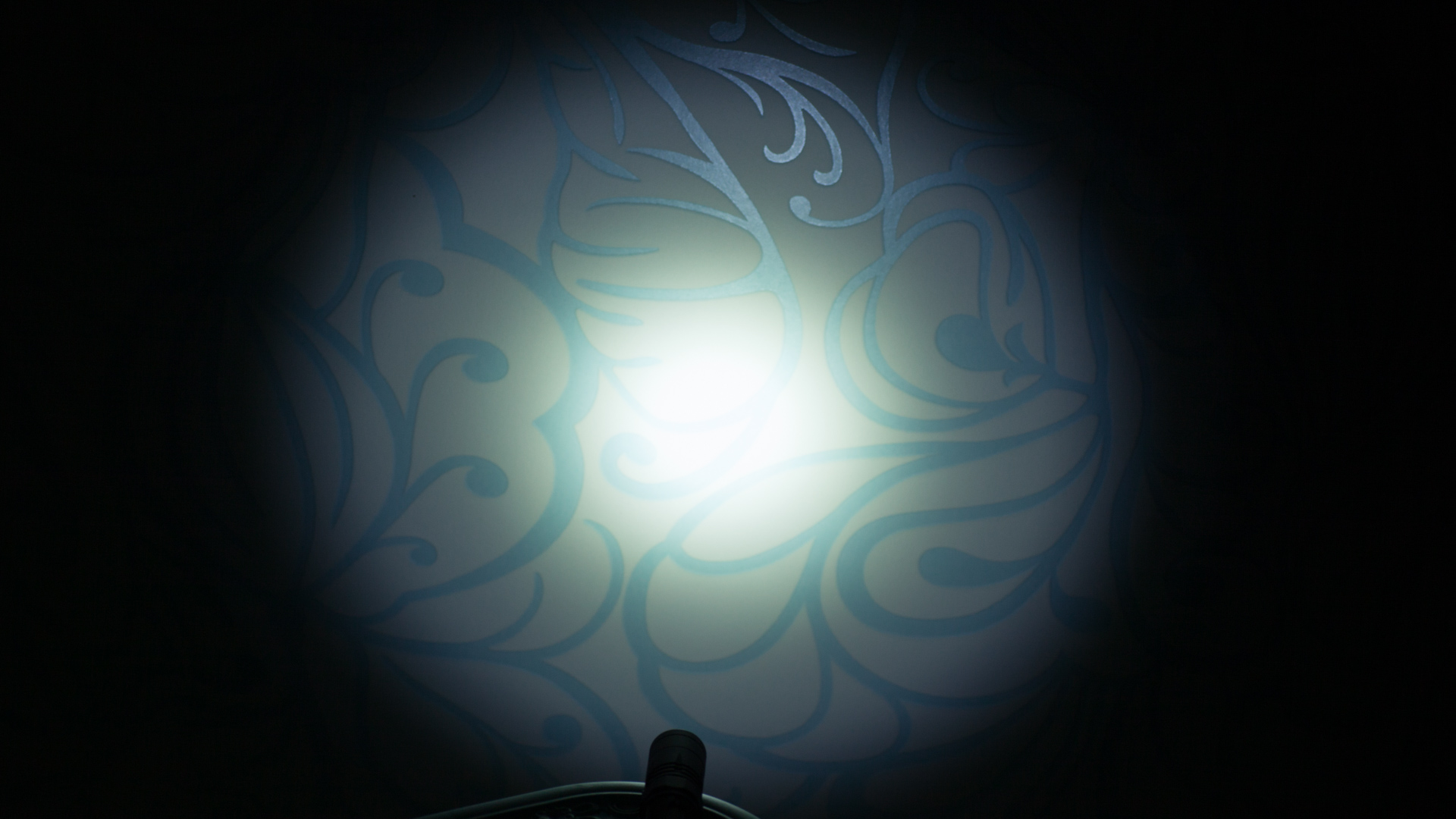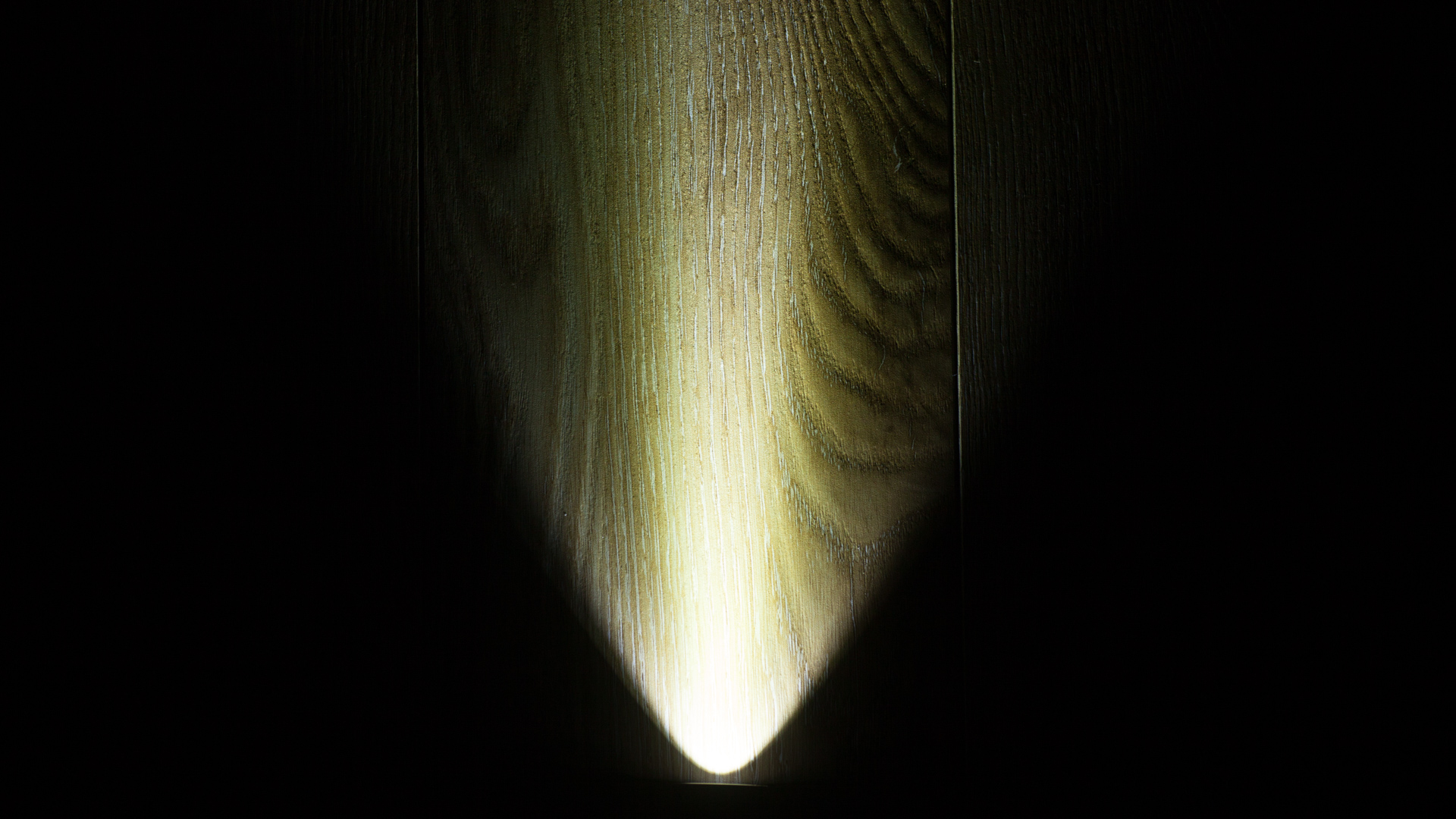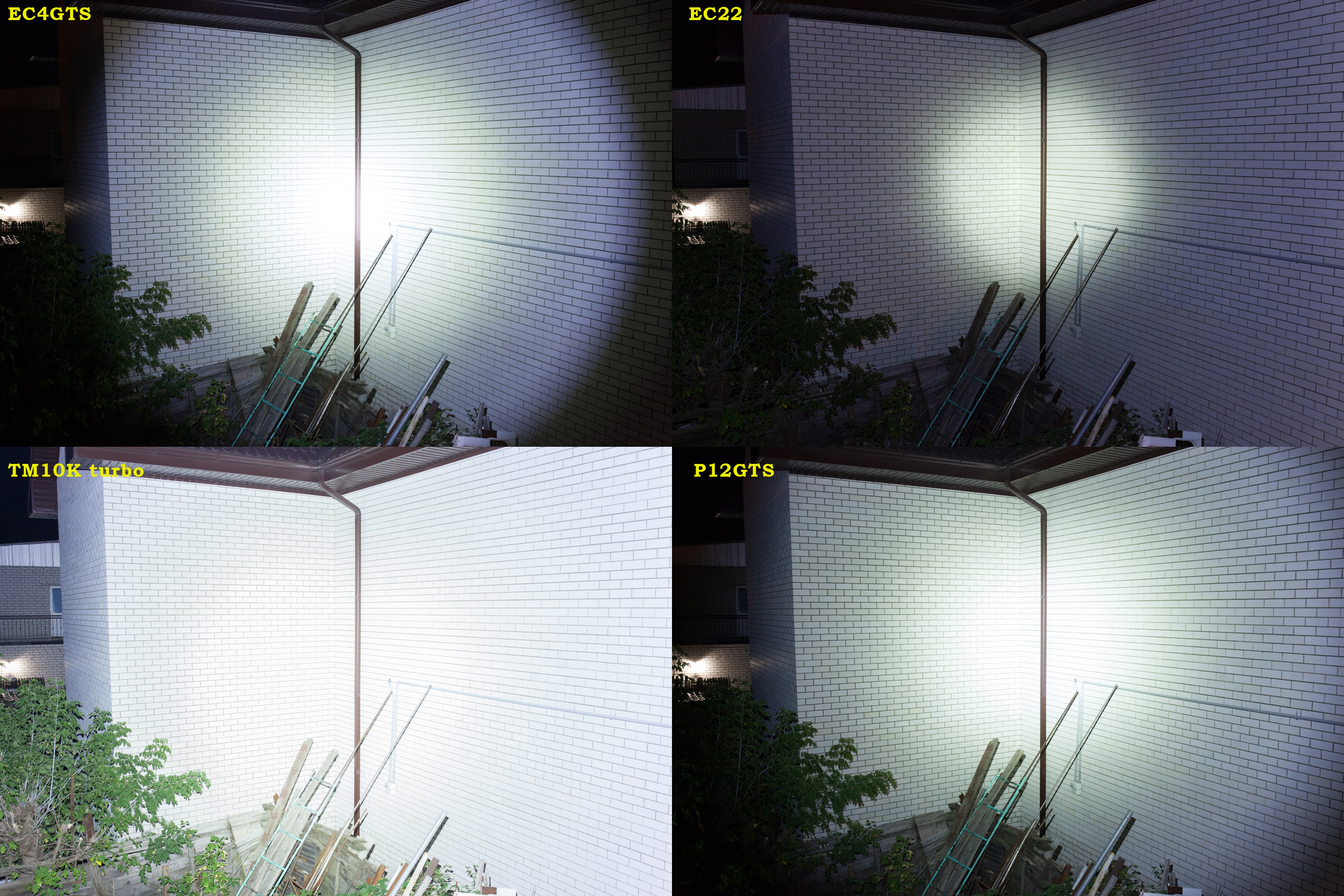 And here is most important part – stabilization. No surpirses, stepdown is qiuick. You should expect any other in this situation so i`ve got nothing against it. But stepdown from High? Well, that is not cool!
With fan cooling HIGH is stabilized. But my opinion is that in this case MID will be the only mode for indoor use. While outdoor, with some wind you will get HIGH stabilized. Well, to be honest, normally, MID is ok for indoor use, unless you are into sporthall -)
I`d estimate useful range of Nitecore P12GTS as about 200m. Within it you have good detailed light, thanx to good turbo. Of course, this number is far away from "search light", which should produce reliable light in at least 2 times longer distance.
So, interesting part. Pics. See them, and make your decision, I did as many pics as I could.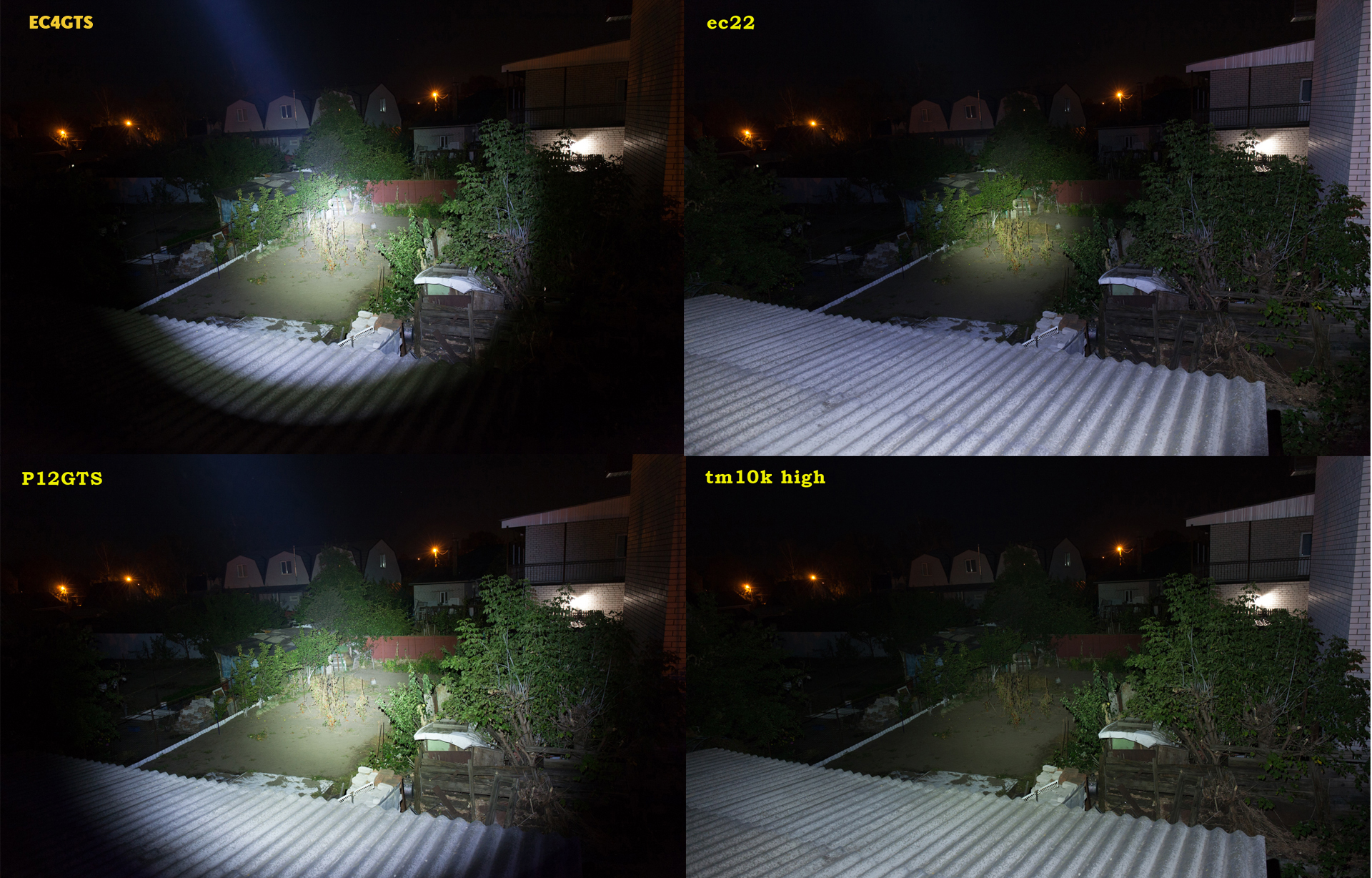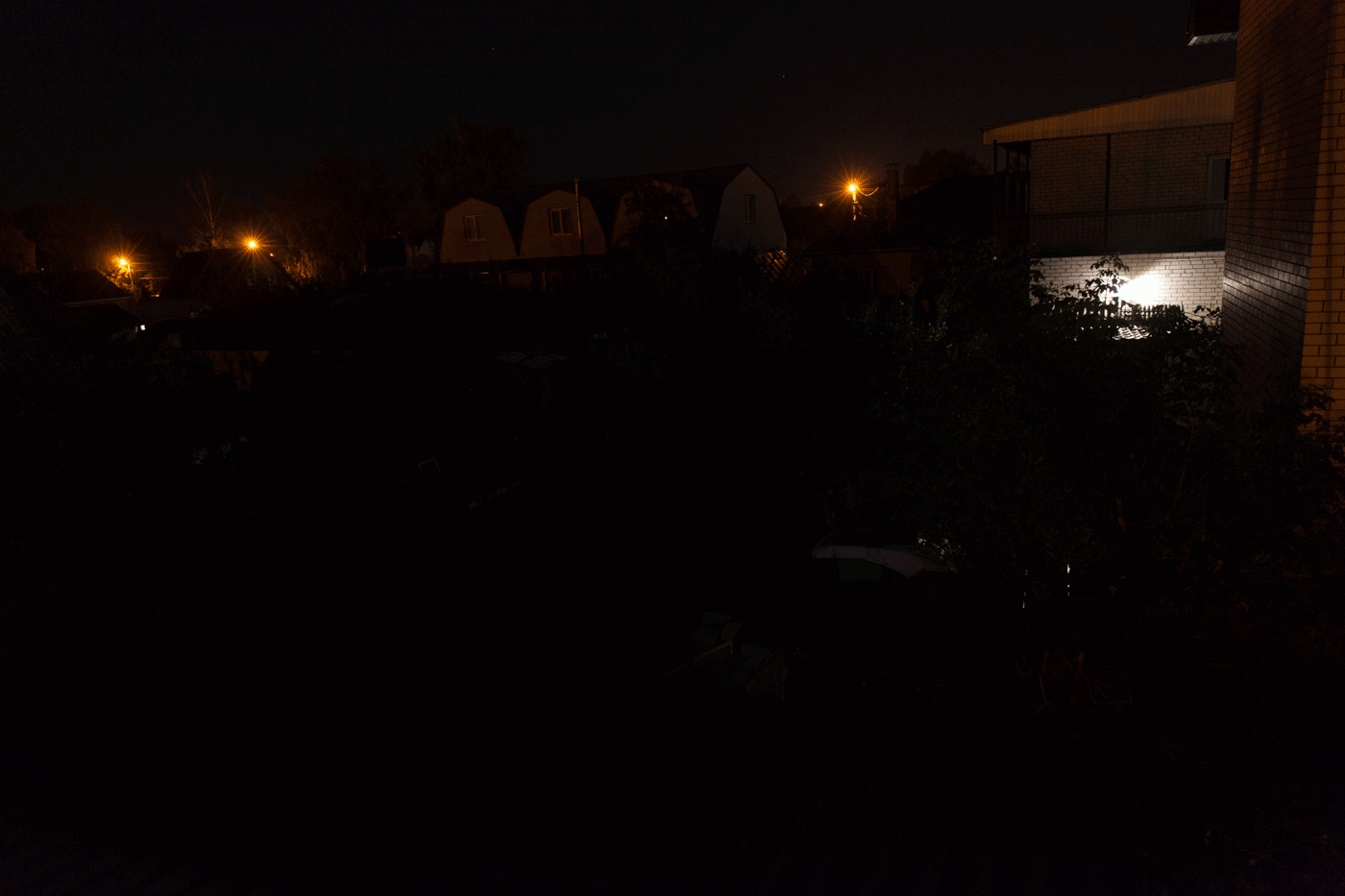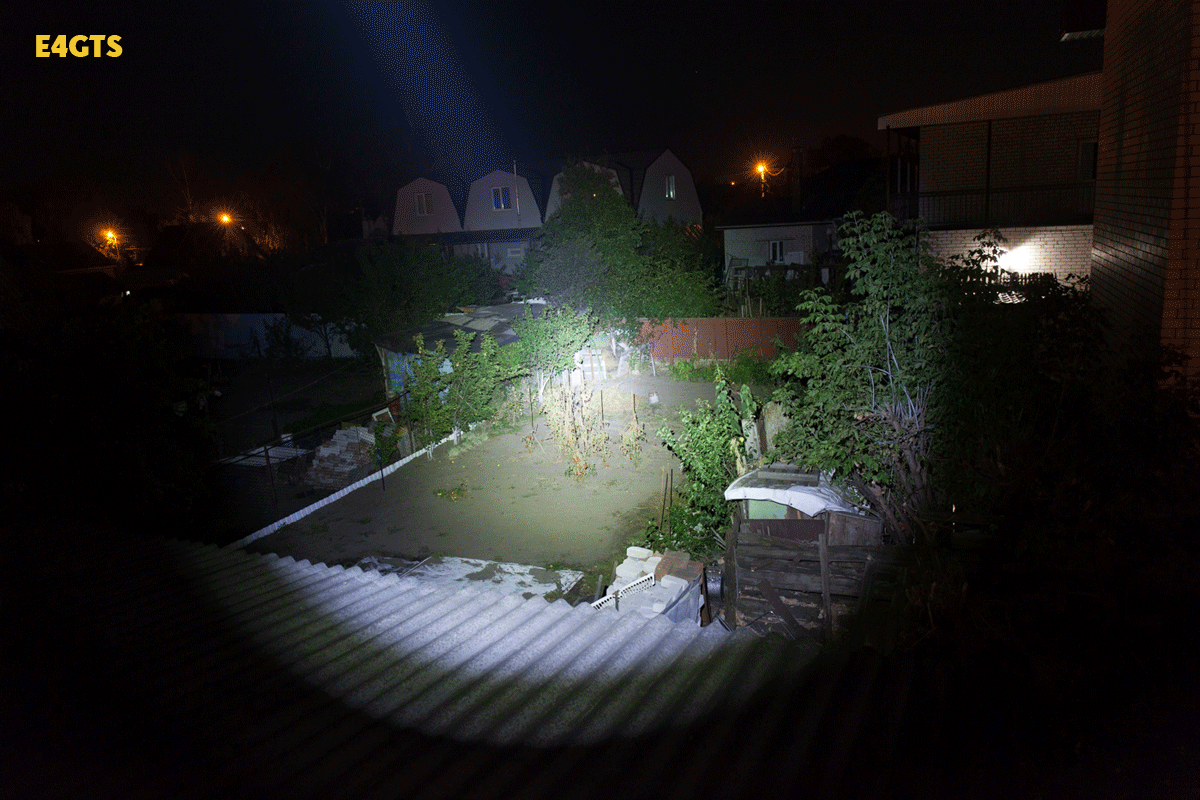 About 40-50m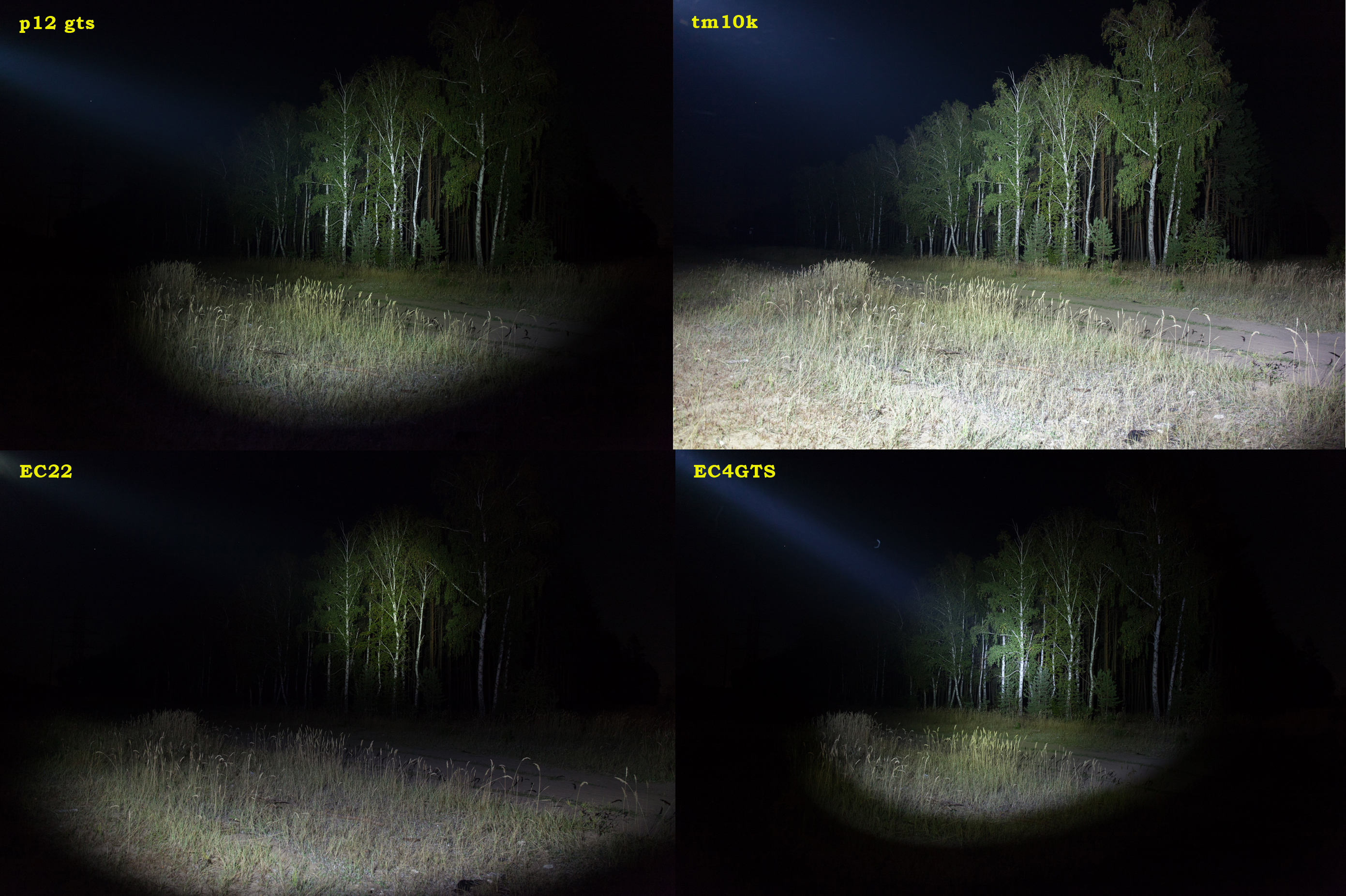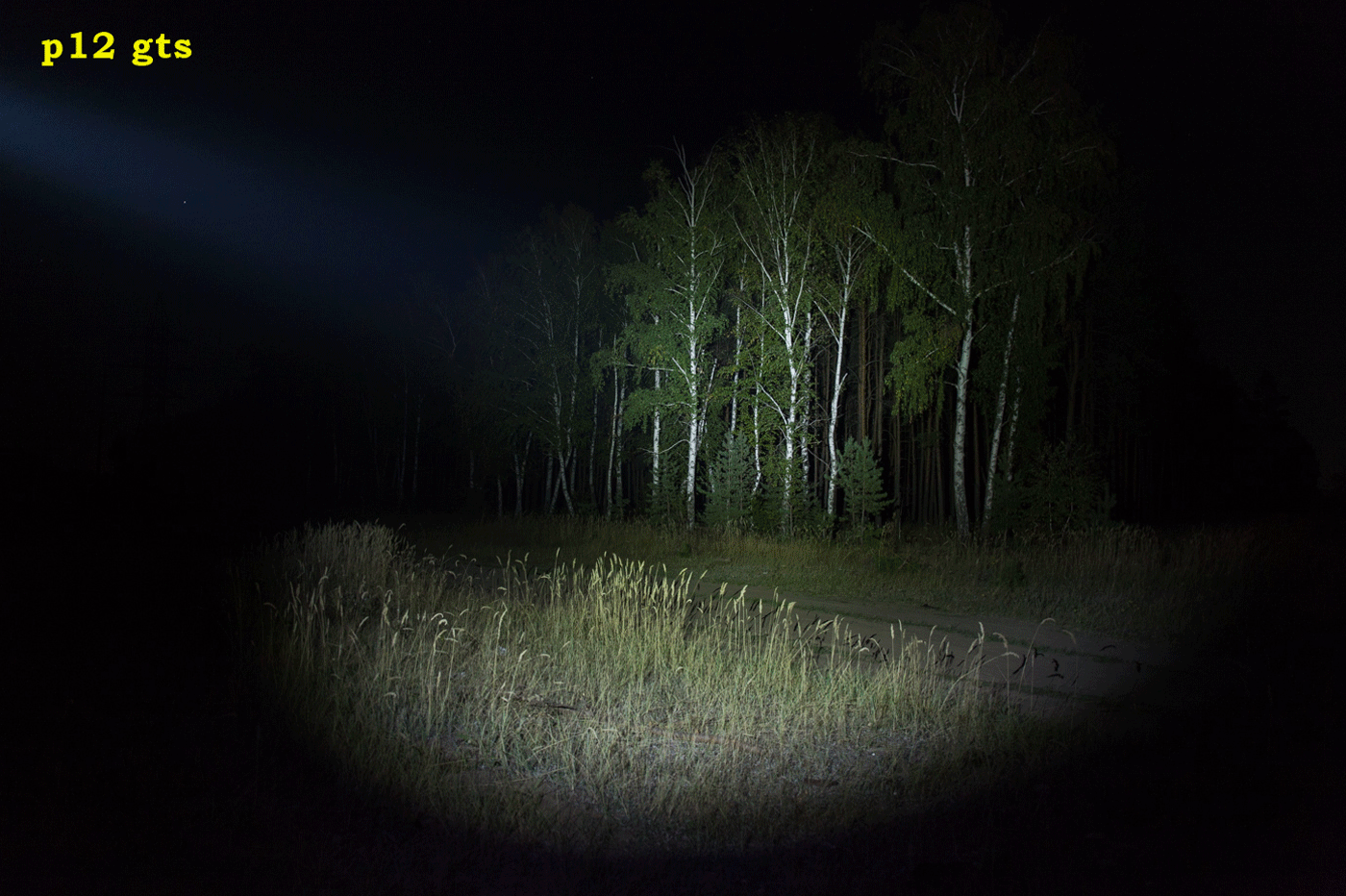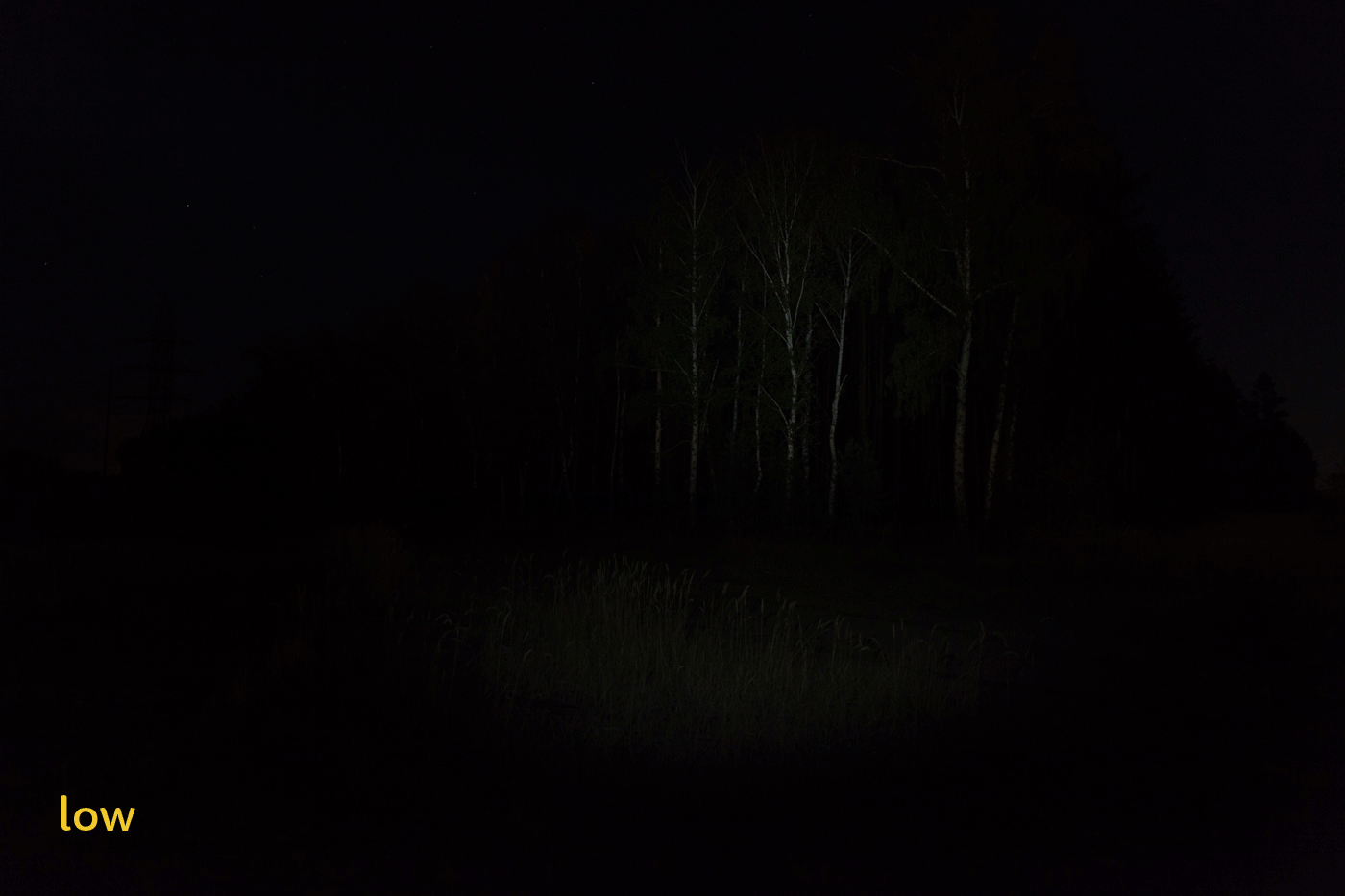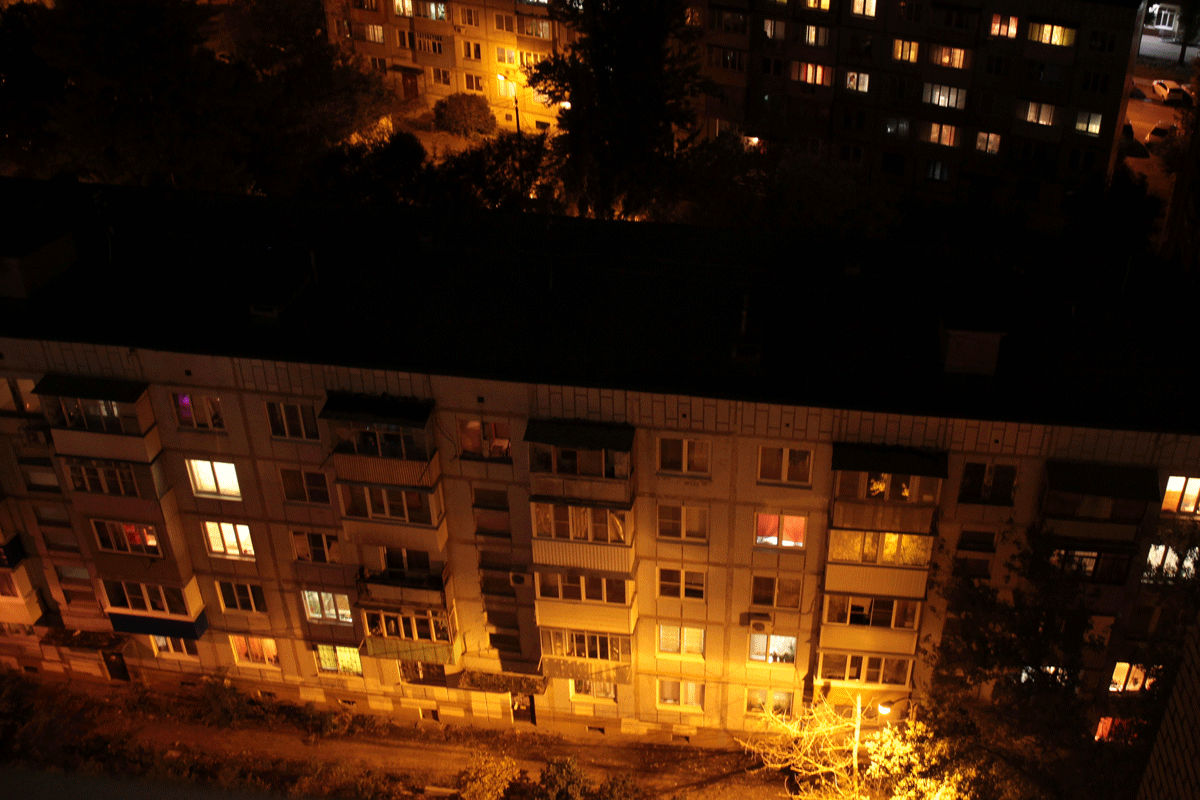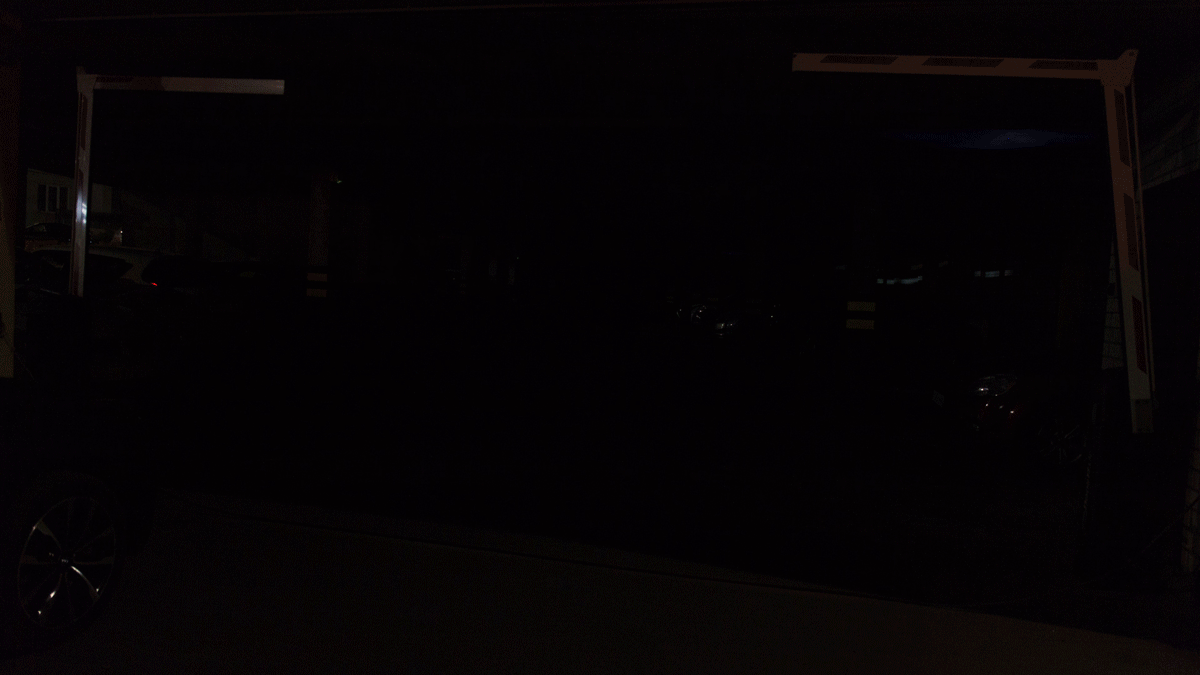 View from 14th floor.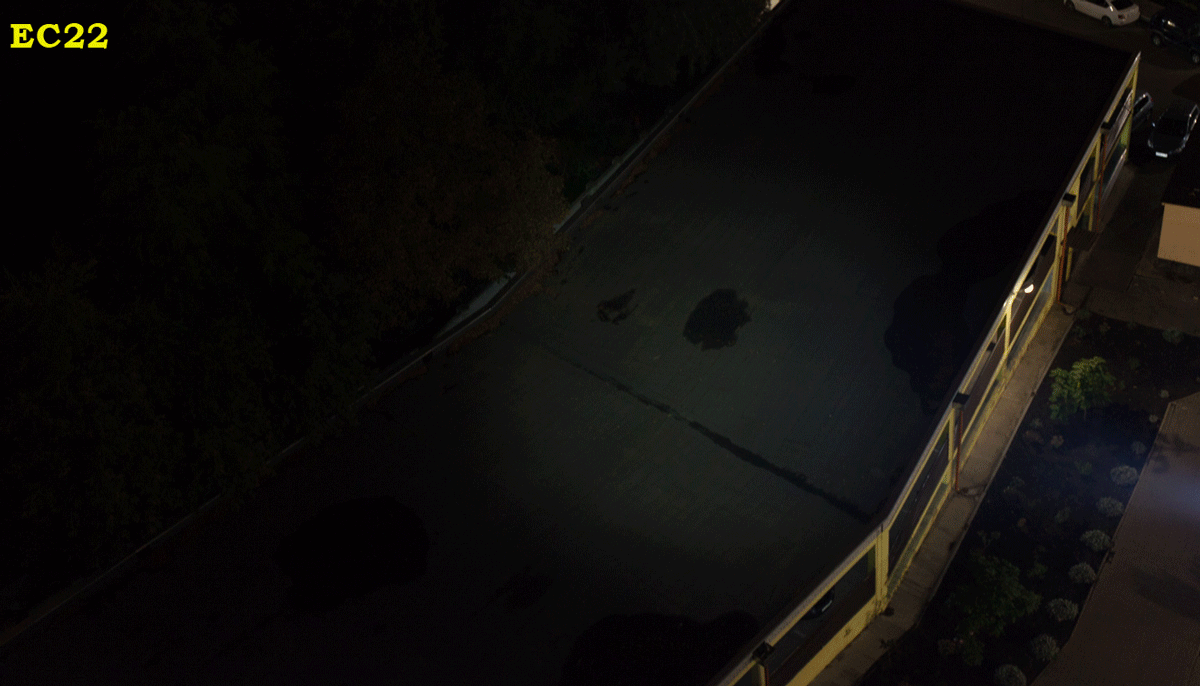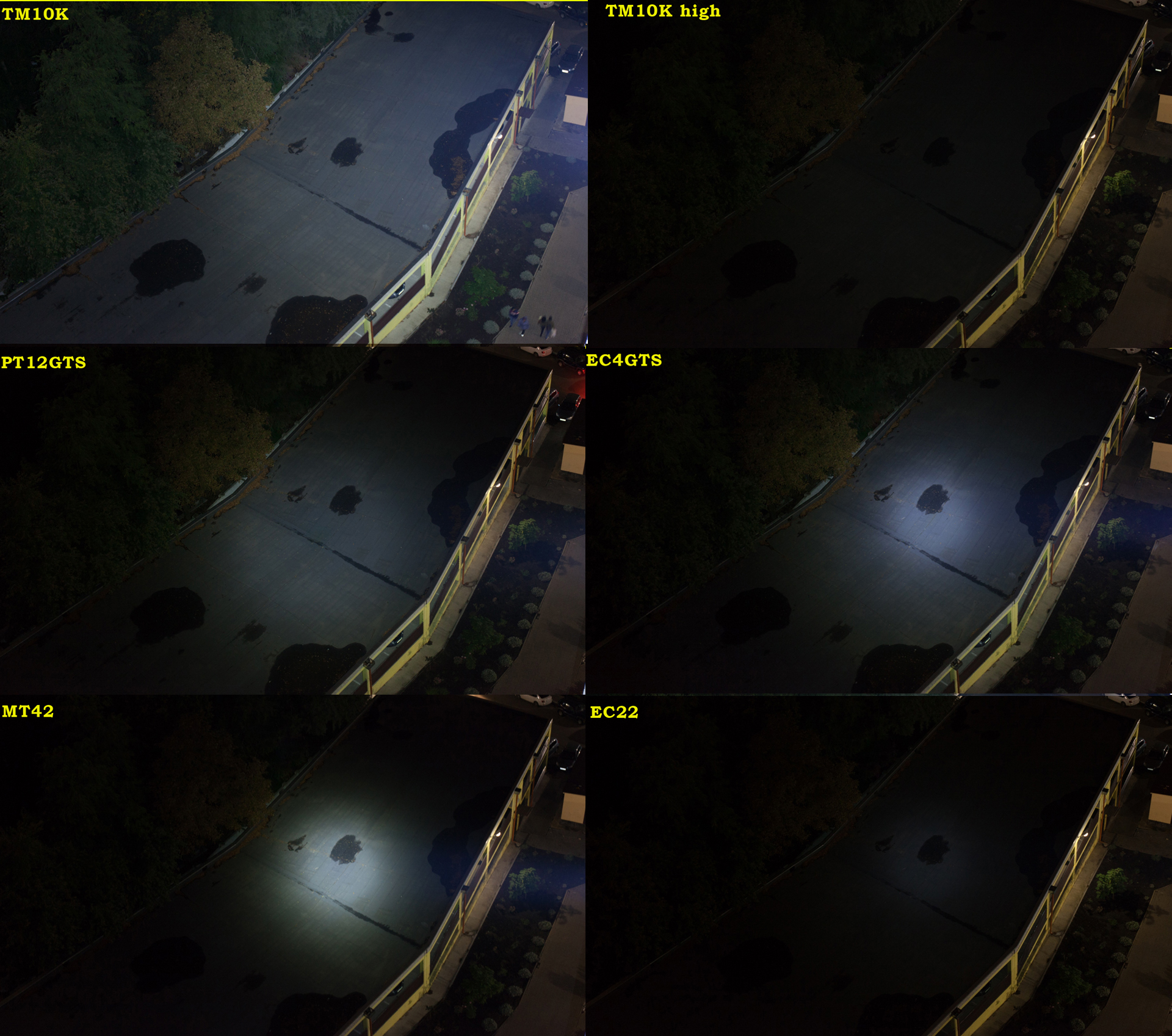 100m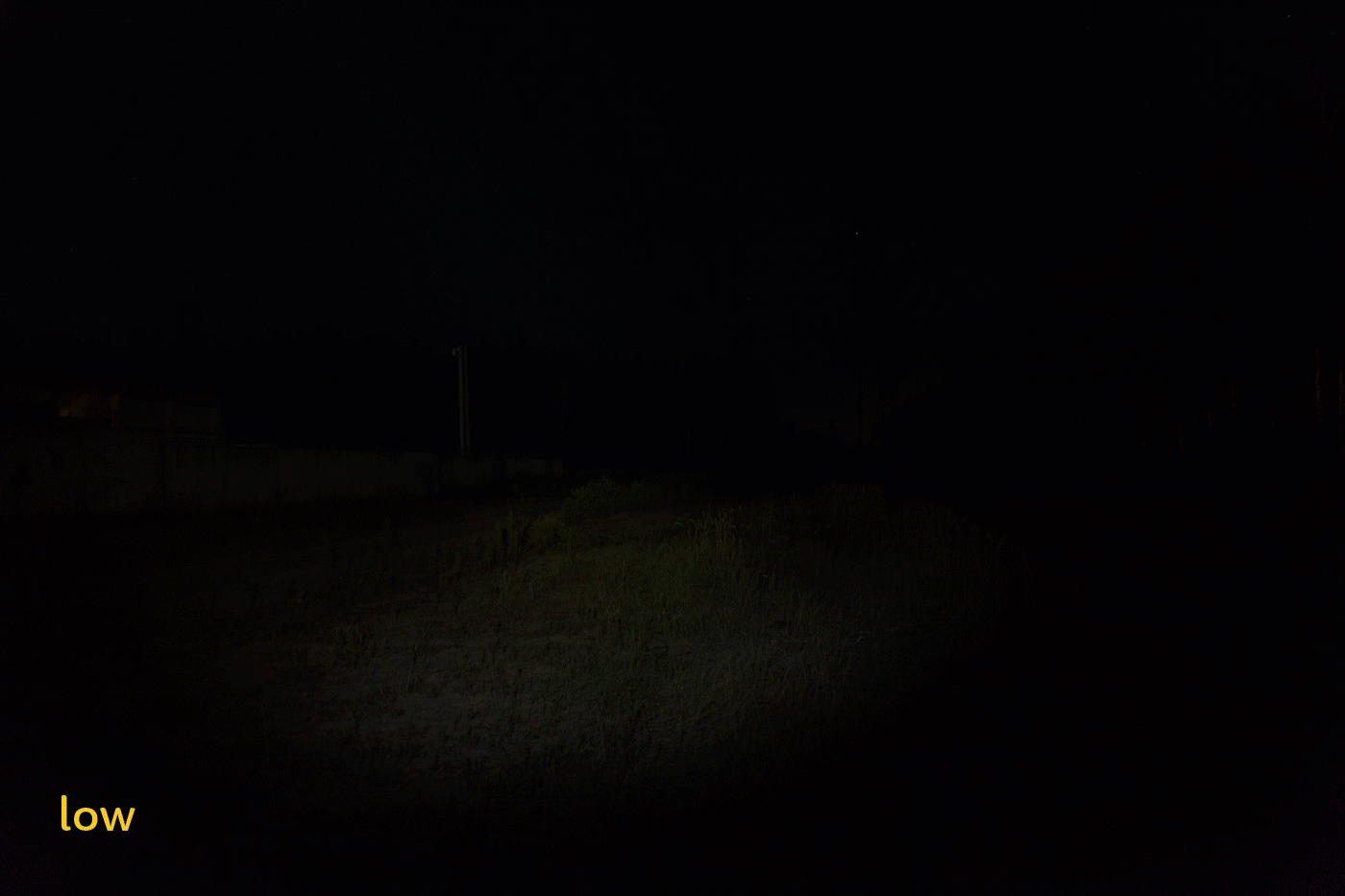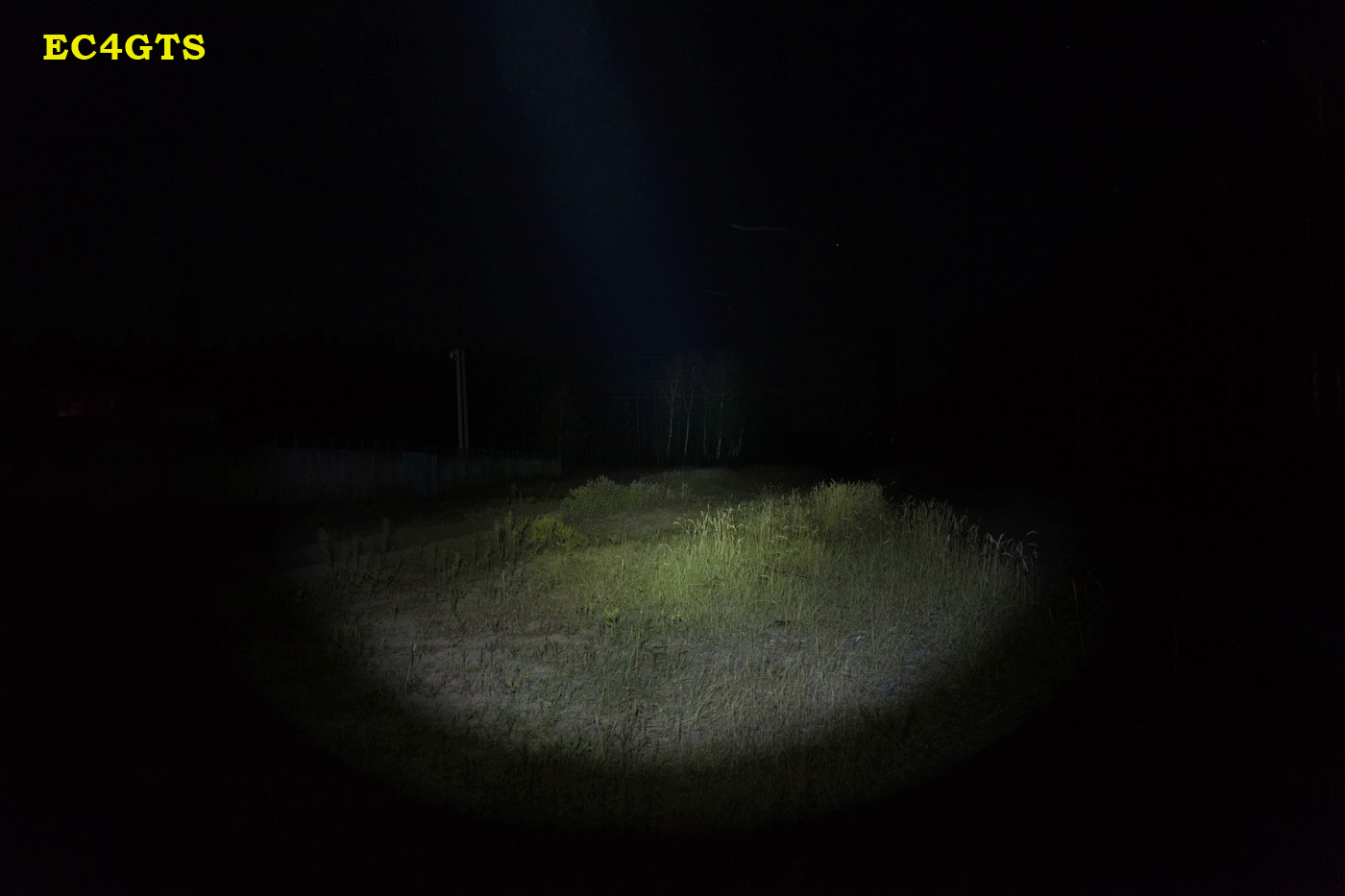 400m
That is more like you can tell if flashlight is OFF or ON. I`m surprised I can see anything at all at such distance, to be honest.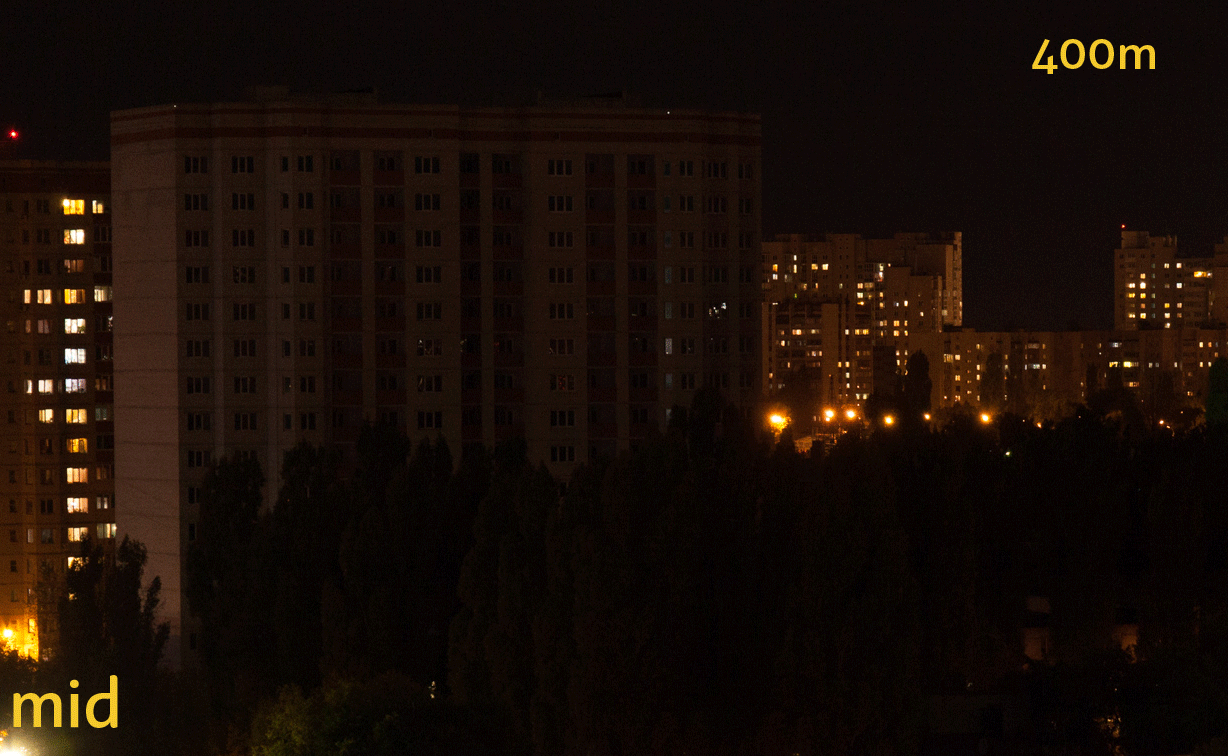 And here is a video version. Subscribe, guys, not to miss my new reviews. I`ve got plenty of interesting stuff reviewed in close future.
OVERALL IMPRESSION
I cannot label Nitecore P12GTS search light (may be i`m got spoiled with BIG and BRIGHT search light, I must admit) and only partly tactical light. For me it is very bright EDC flashlight with tactical features like tailbutton and tactical ring. For some purposes that is good, for some bad.
+ overall quality
+ brightness
+ mode memory and mode spacing
+\- UI, simple and easy, but might be better.
- No mode switch by the tailbutton
- HI instead of HD would be more convenient for tactical needs, now it`s more EDC`ish.
You can buy Nitecore P12GTS here at Gearbest