I was quite skeptical about this flashlight, because combination of such turbo in such compact body definitely might result in something more marketing rather than practical. What did real use and test show? Read review below.
Official TUP page at Nitecore website
you can buy it at
ALIEXPRESS
BANGGOOD (BGNCTUP – this promocode should give really good discount)
AMAZON |
NITETORCH they generously offered 20% code HJK5KDNQ valid for all the items in store, including other brands
all the pics are clickable
Package and appearance.
Package is definitely ok to buy this flashlight for a gift. It is closer to luxury TM10K box rather then to well-knonwn yellow-black boxes of the rest nitecore`s stuff.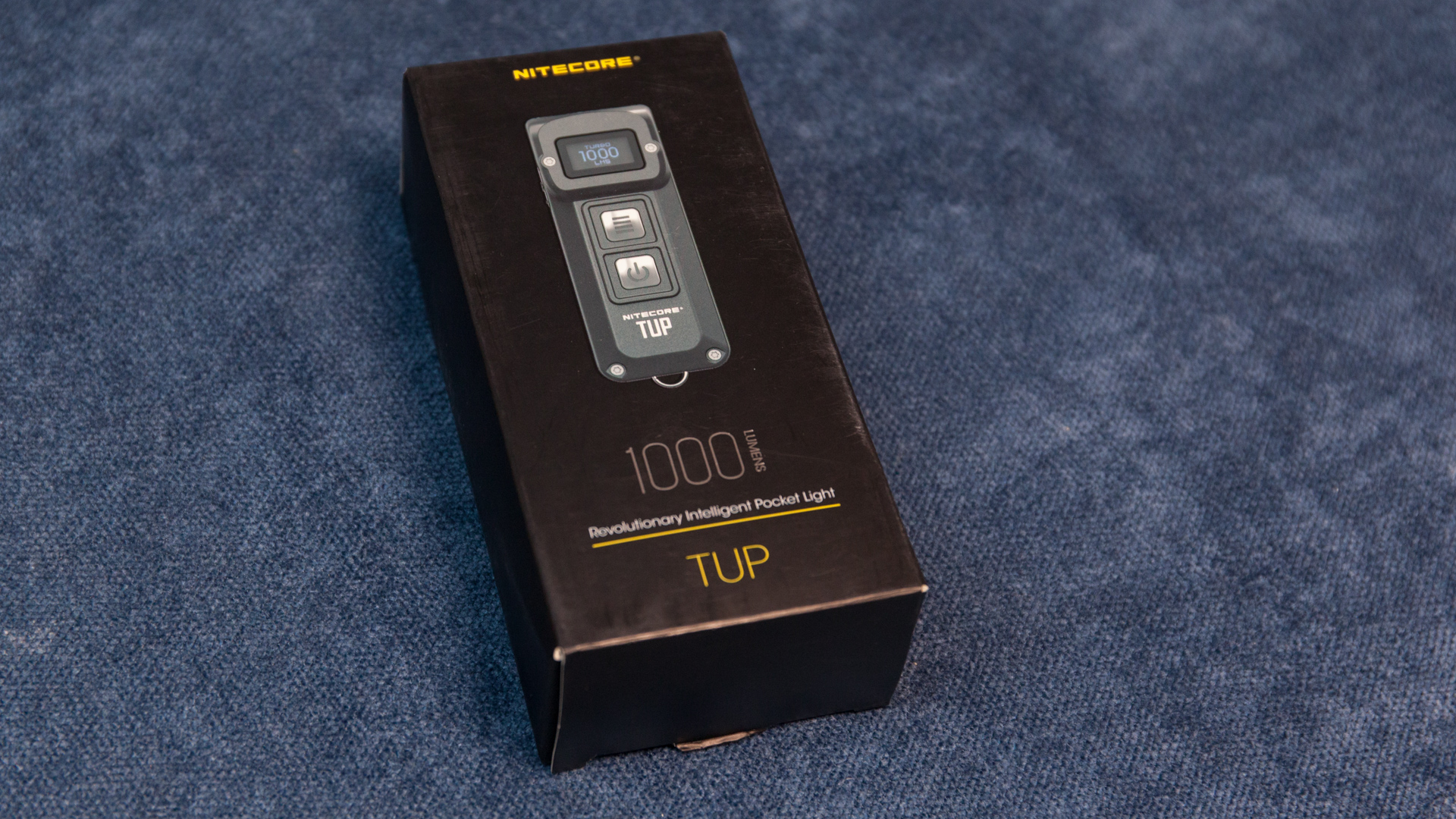 Package includes all that you may expect here – modest set of Nitecore Tup itself, manual, charge cable, and keyring carabiner.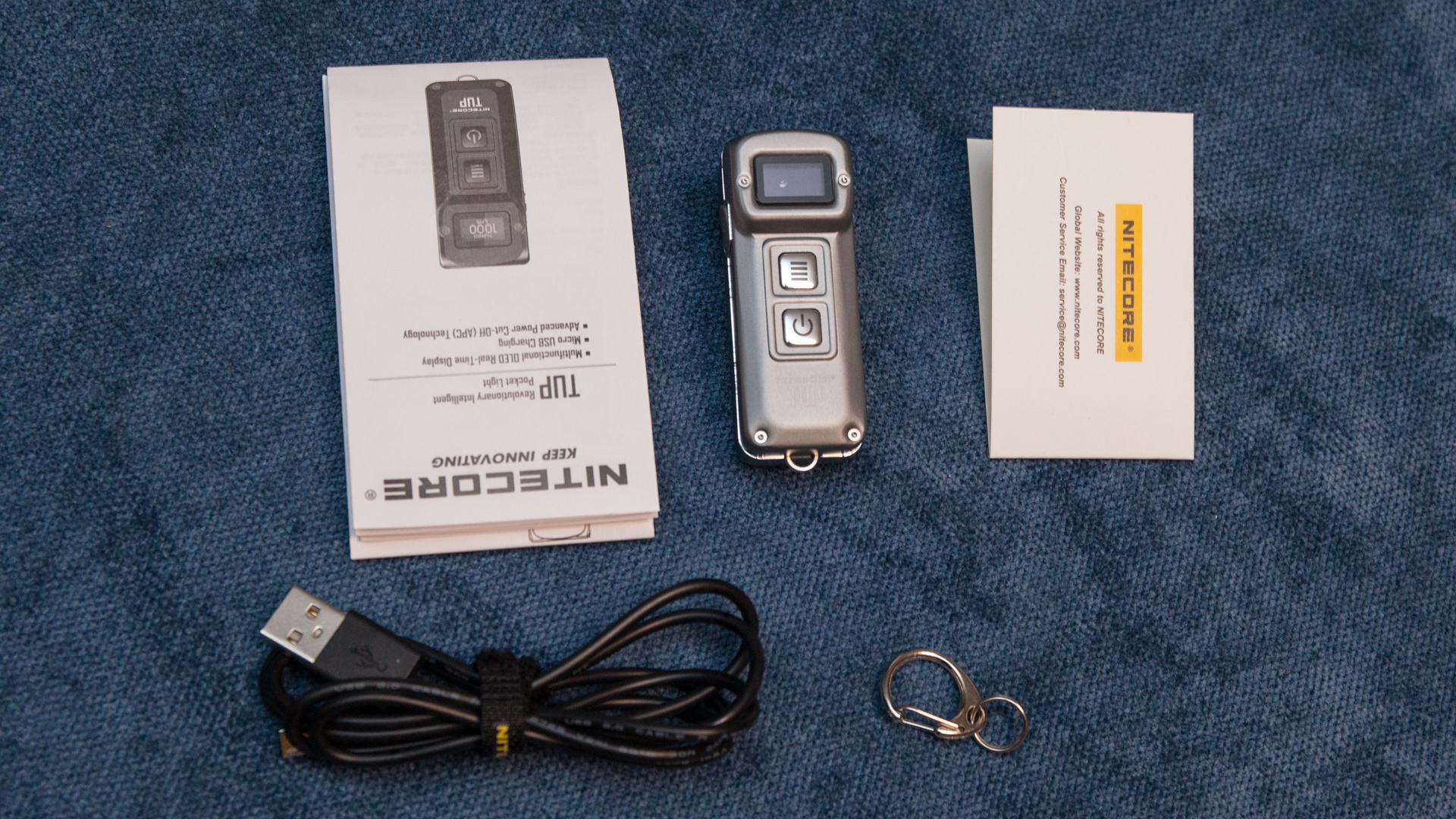 Flashlight appearance is really unusual. Nitecore experiment a lot, and I like most of results (though, admit that some are definitely dead-end on evolution tree). And for it`s UI and appearance TUP definitely reminds me about TM10K.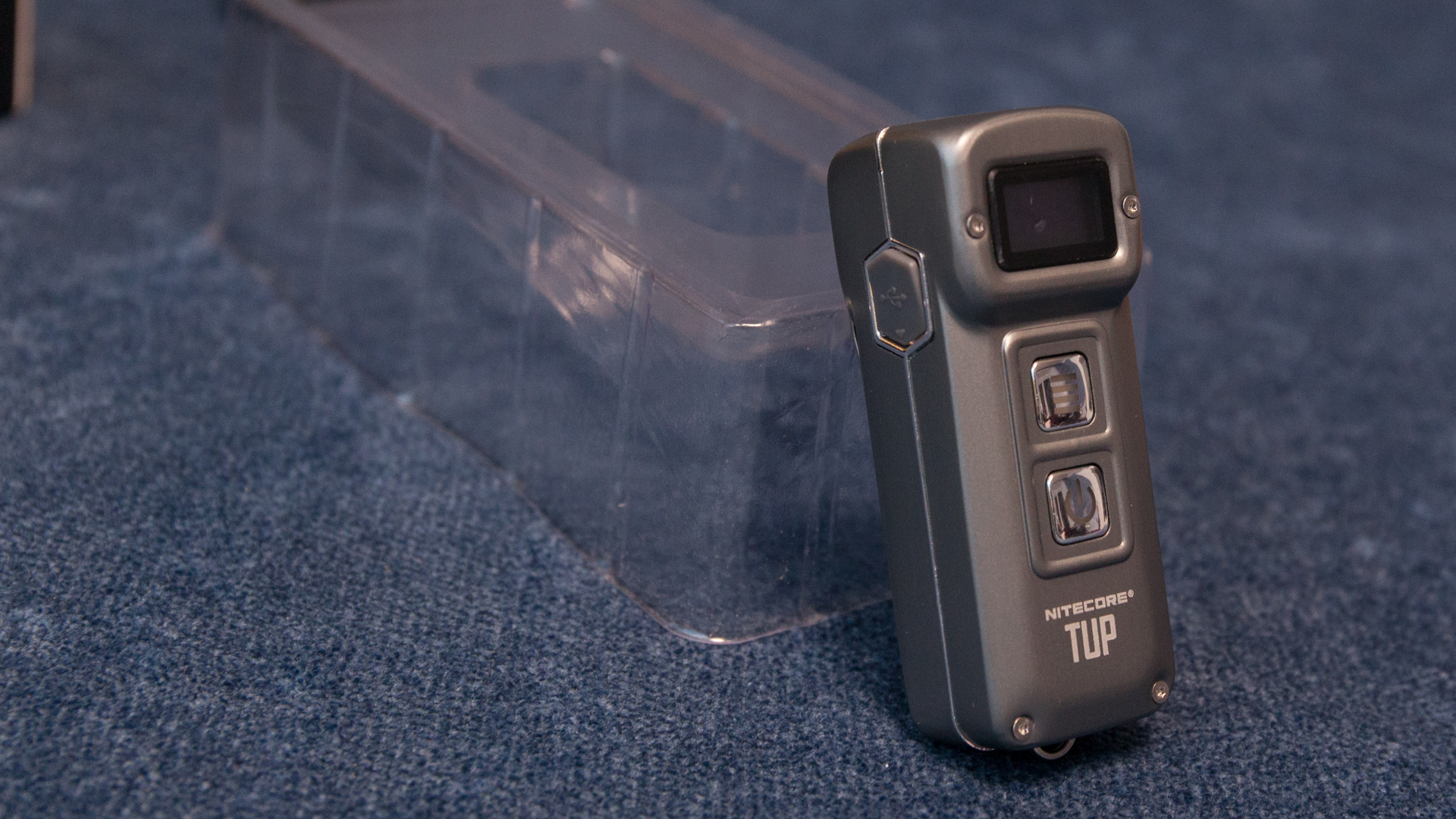 Well, as far as I understand, Nitecore position TUP as keylight. And this is doubtful. Compact pocket light with serious brightness? No doubts.
TUP`s size is something alike…mmm…18650 battery with little bit wider head. For me it is some in-between classical keylight and AA flashlight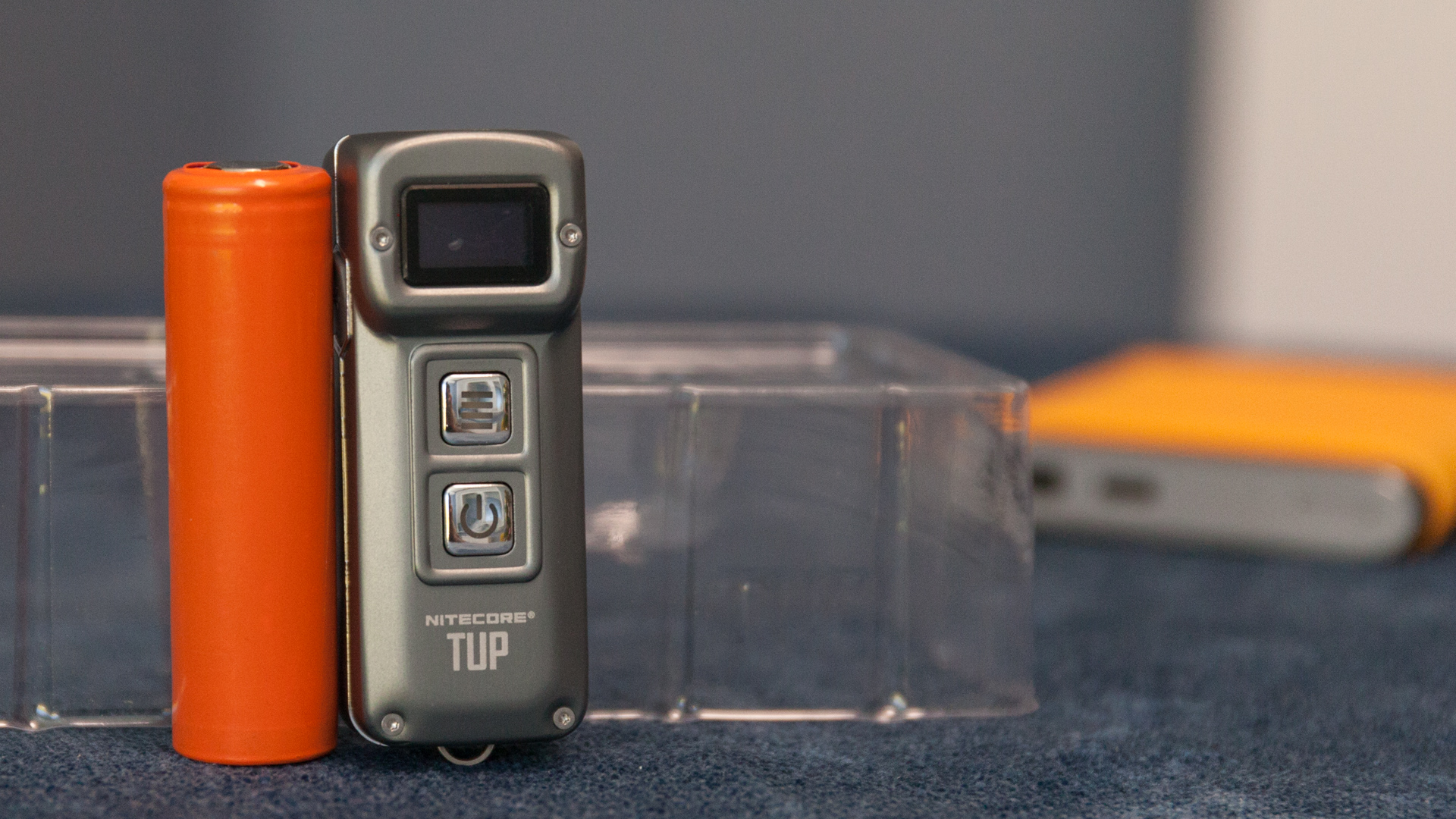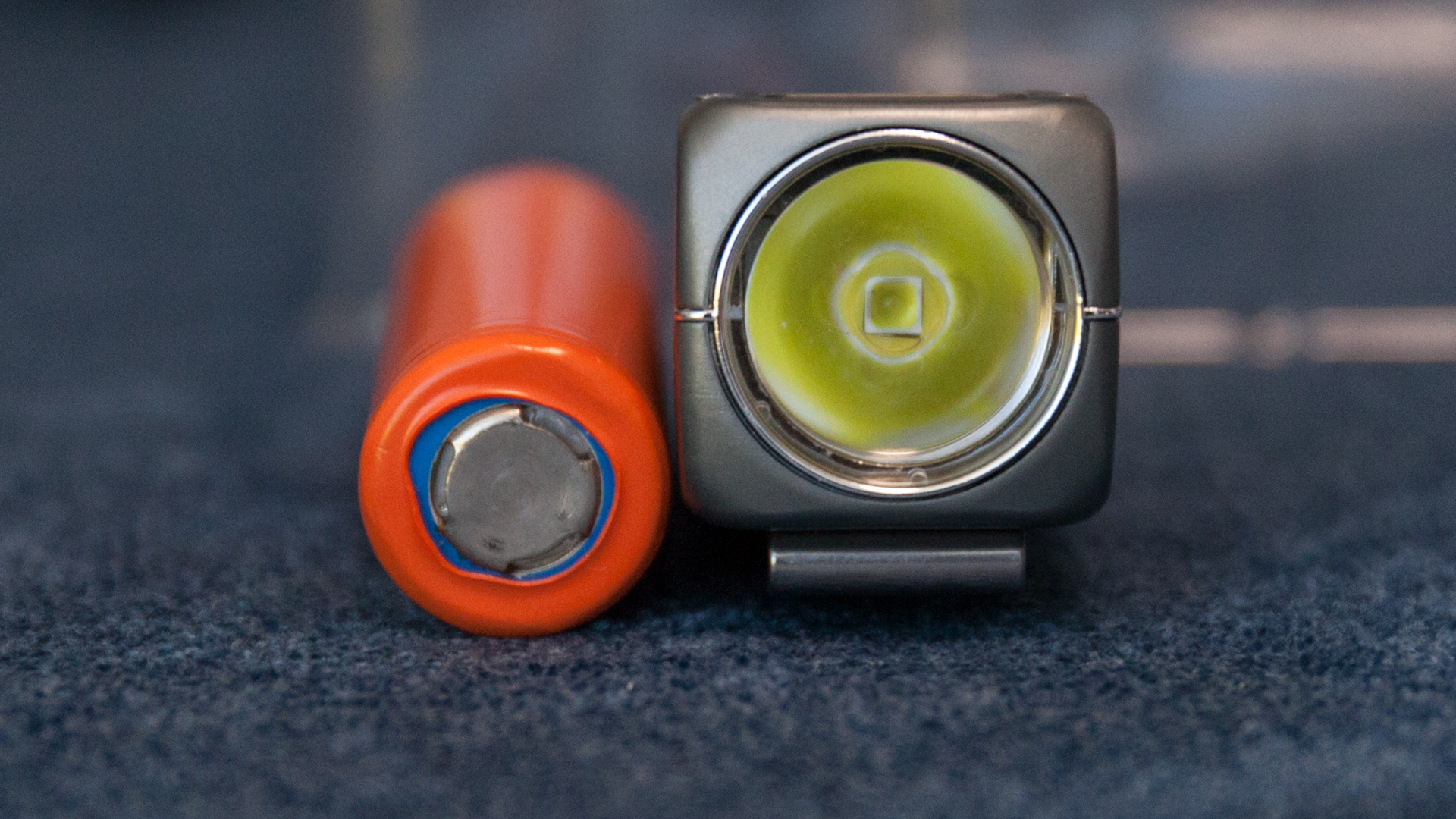 BTW, looking like solid grey bar, flashlight feels not serious lightweight when you hold it. You expect something heavier when you grab it. In this way, TUP is closer to keylight.
Well, here it is on the palm, so you can estimate the size
Grip is firm due to square form and clip
There is a lace to attach TUP to keylight, like the one Tube and Tip have.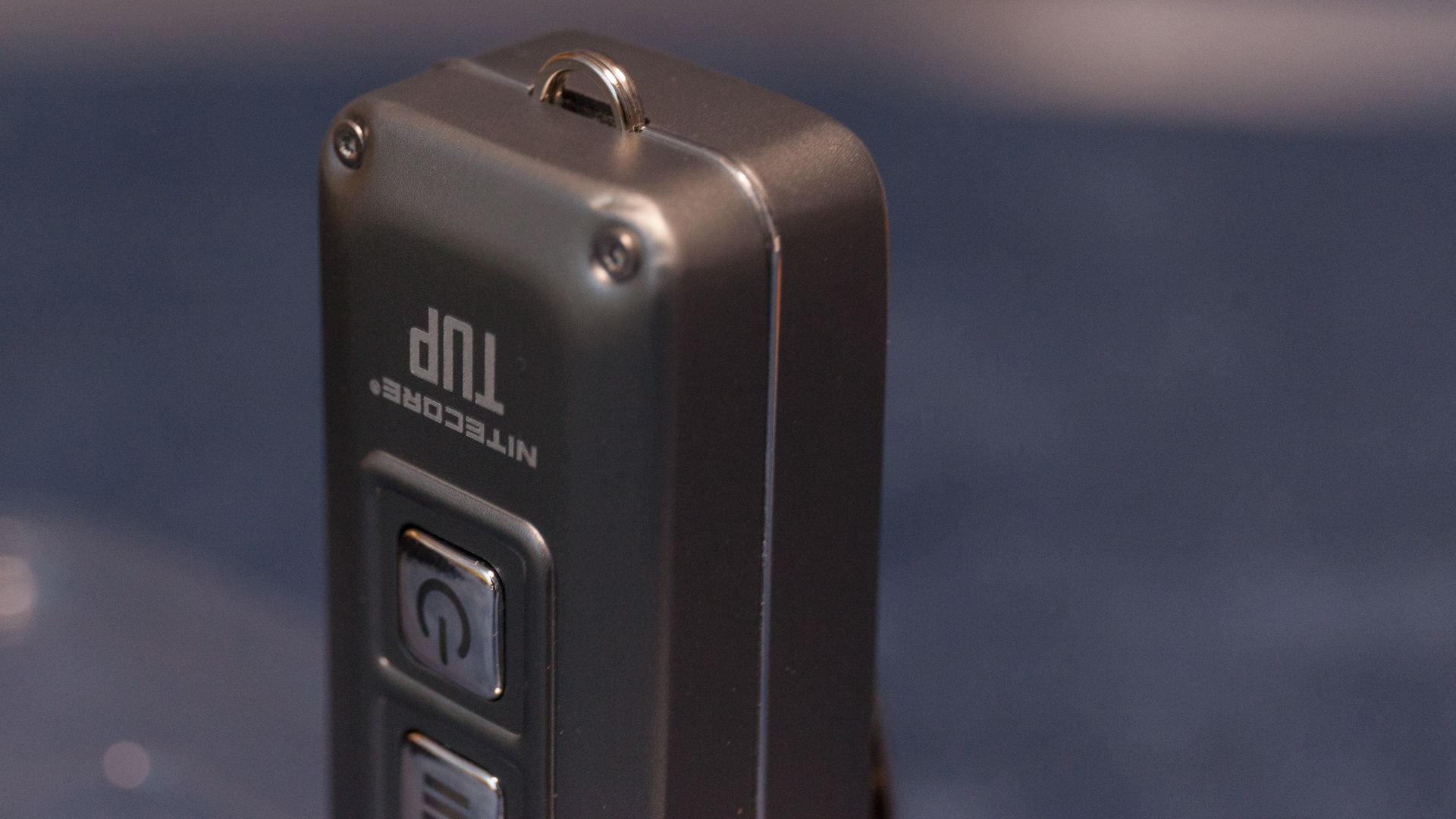 Technically, you can take the clip off, but I like flashlight as is.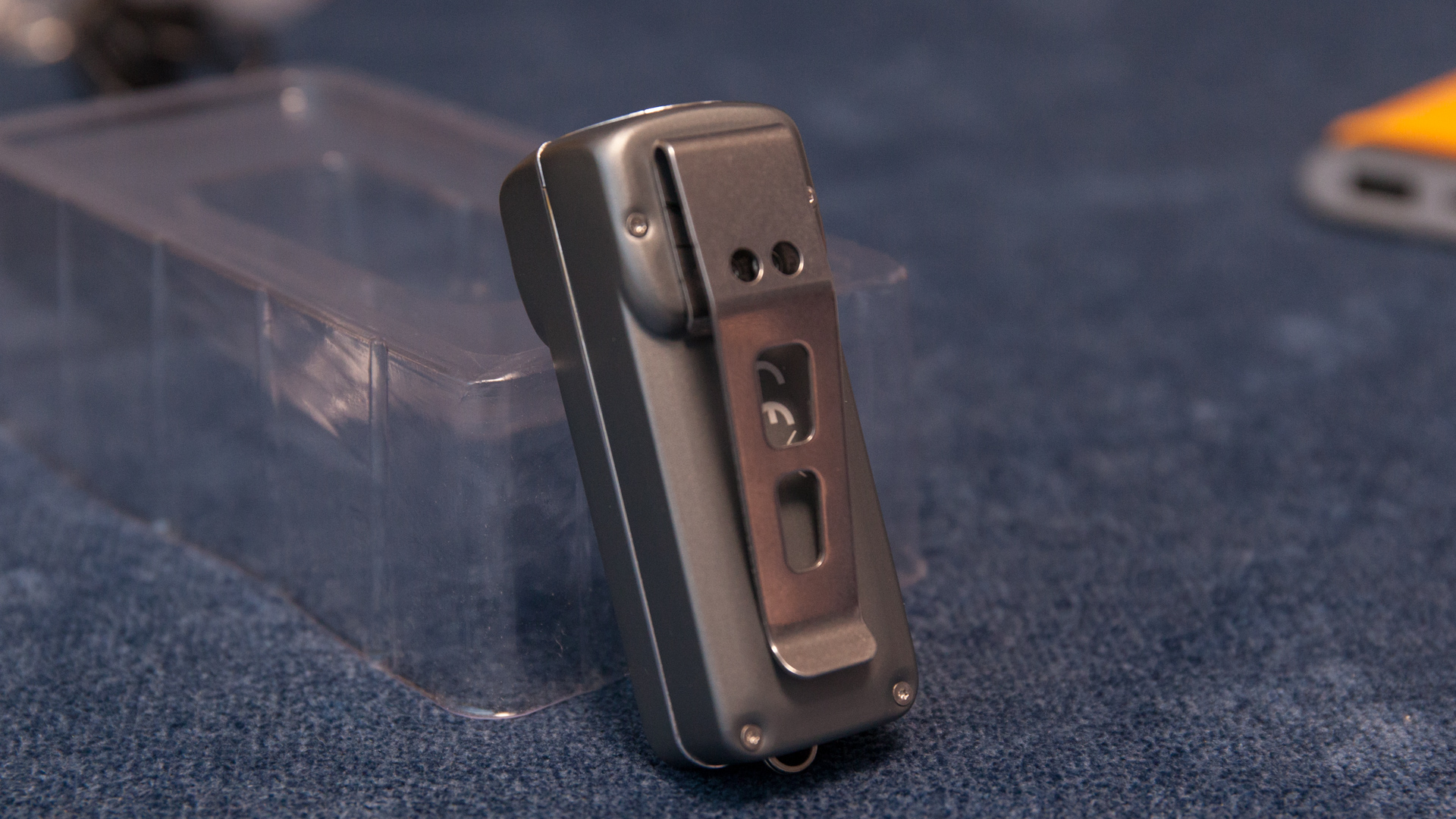 Charge port cover is small, may be you`ll not open it from the very first time, but it is definitely better than loose covers which open by themselves.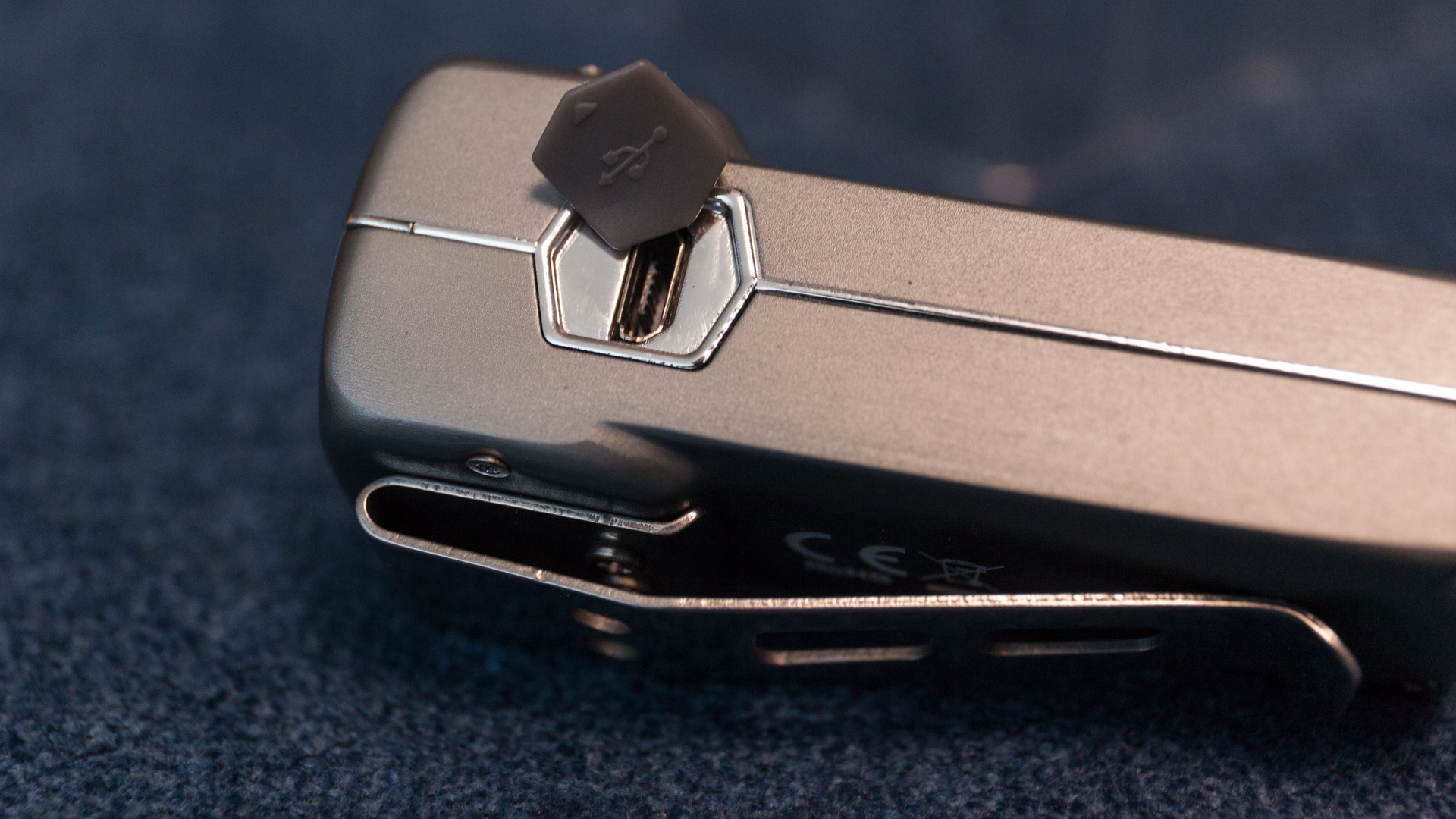 Buttons glow blues during charge process.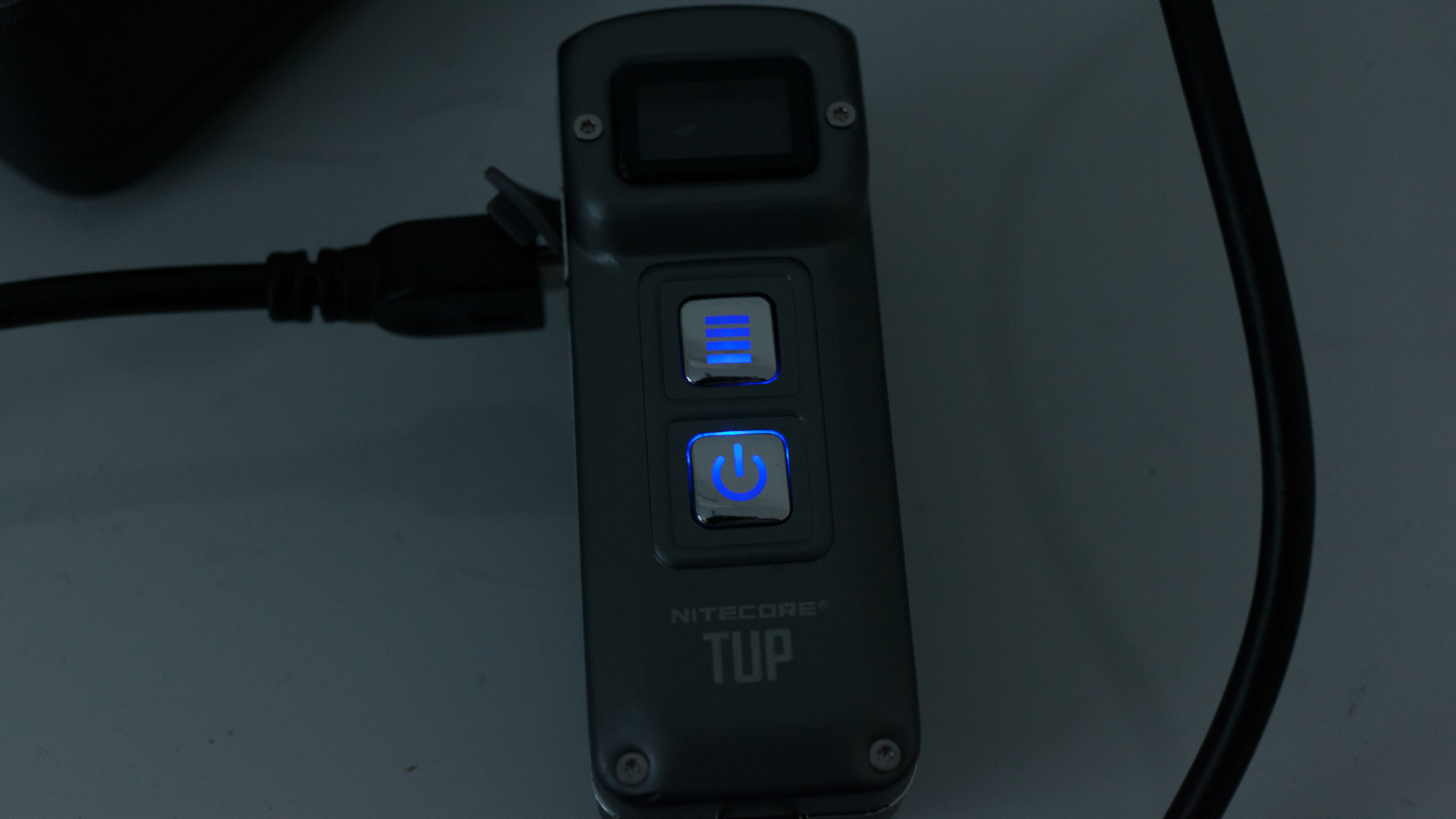 Combination of TIR-optic and XP-L HD V6 is responsible for light. Good pair, but I`d like to see choice of something NW as well.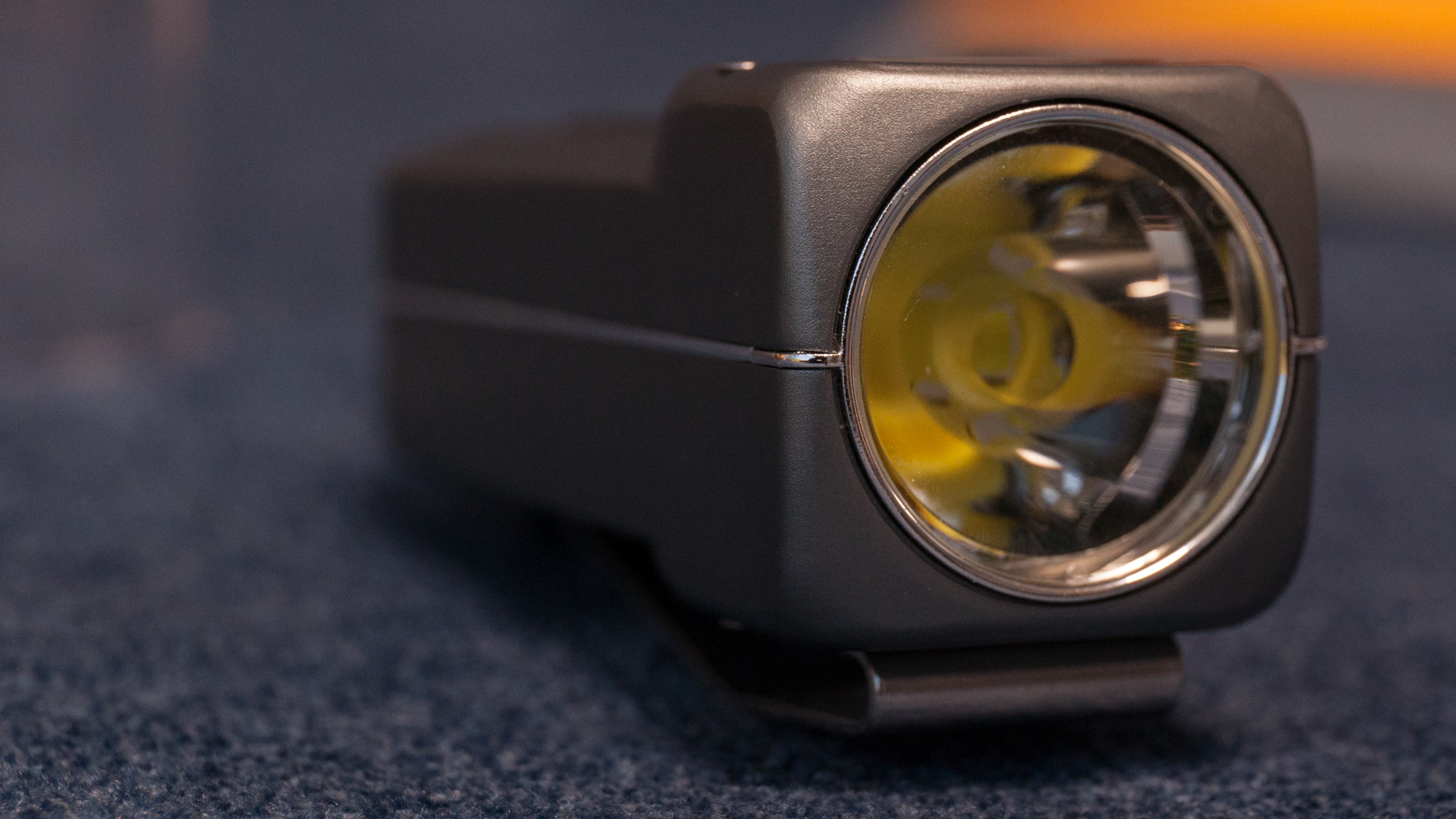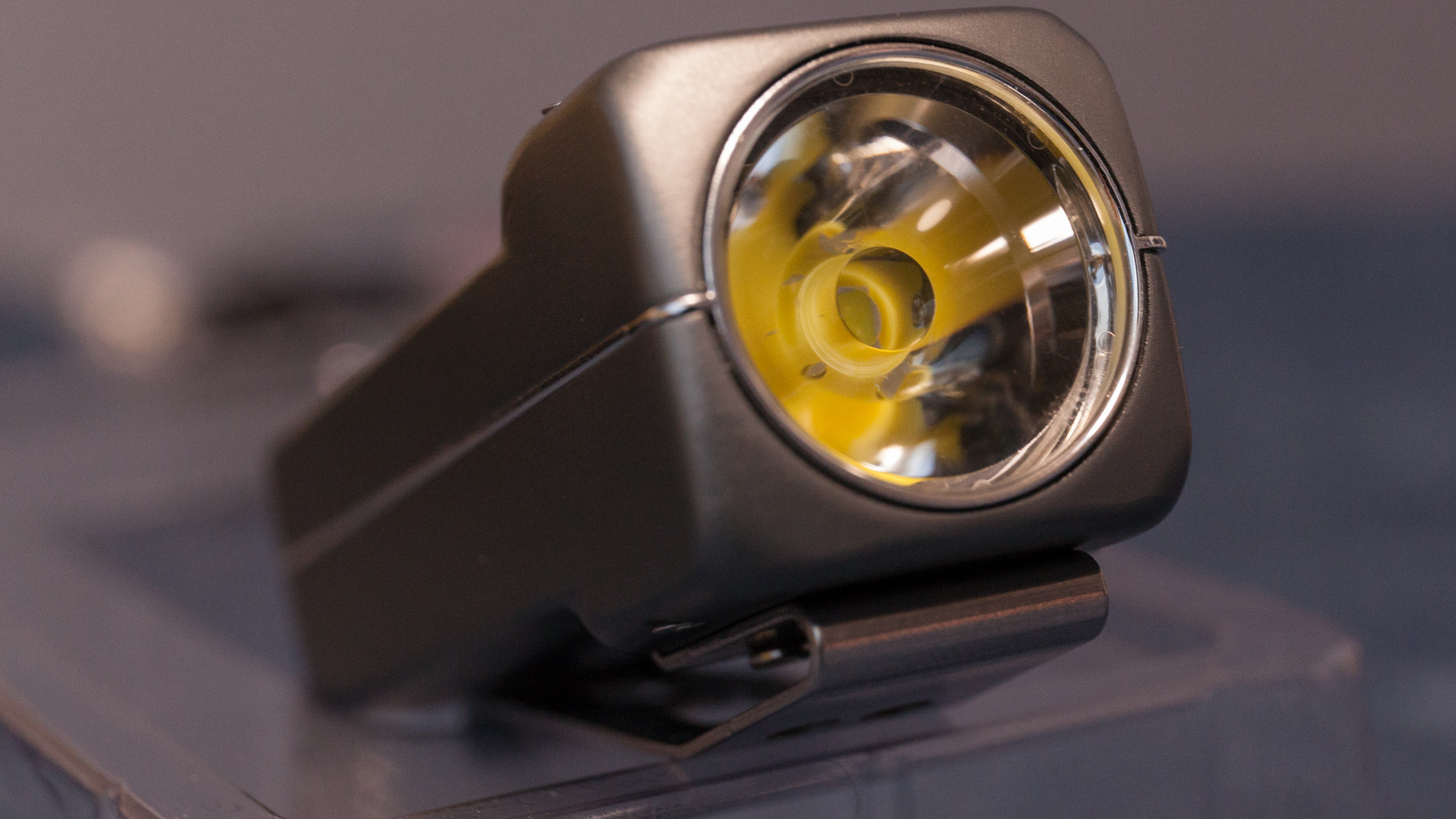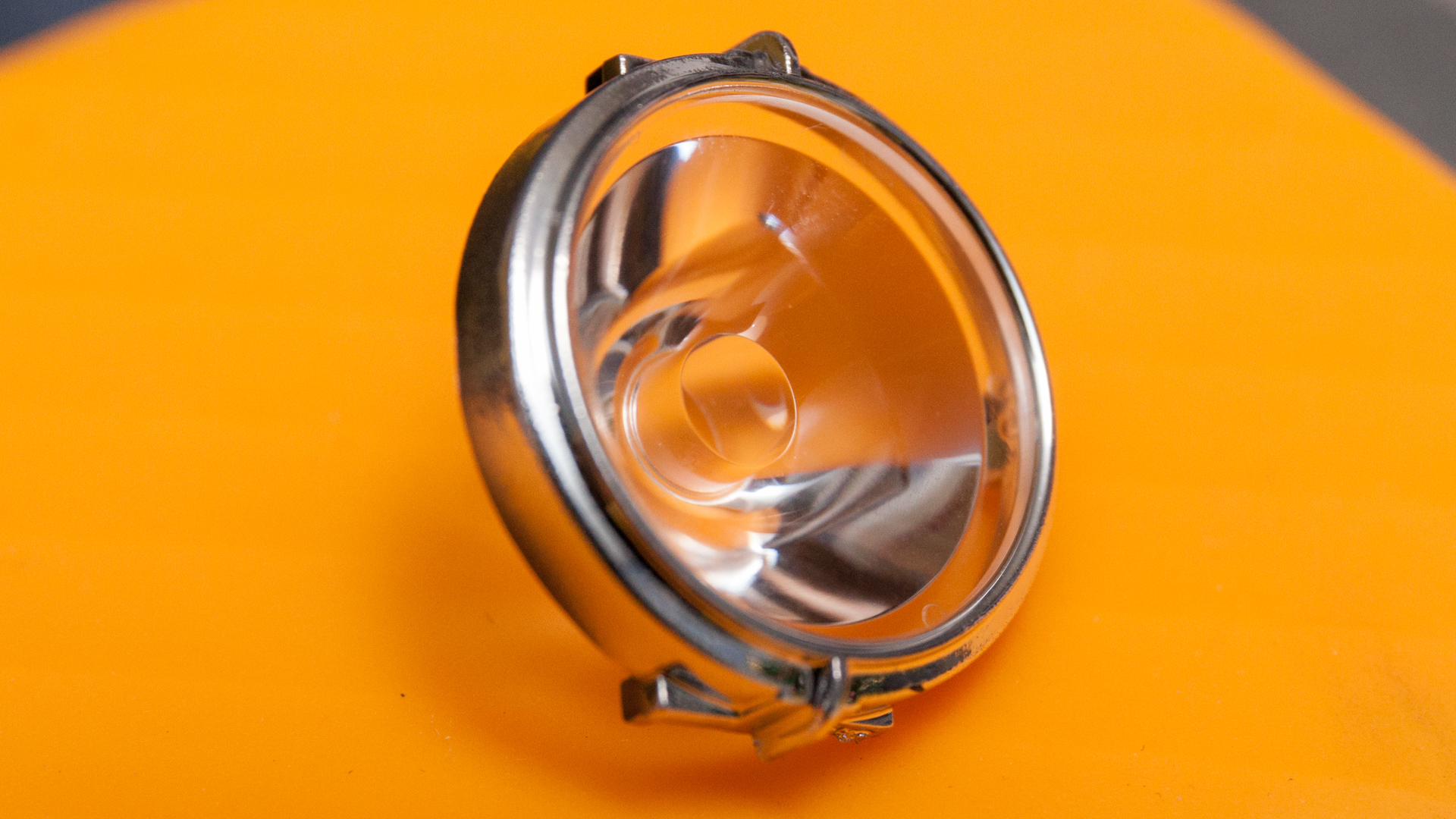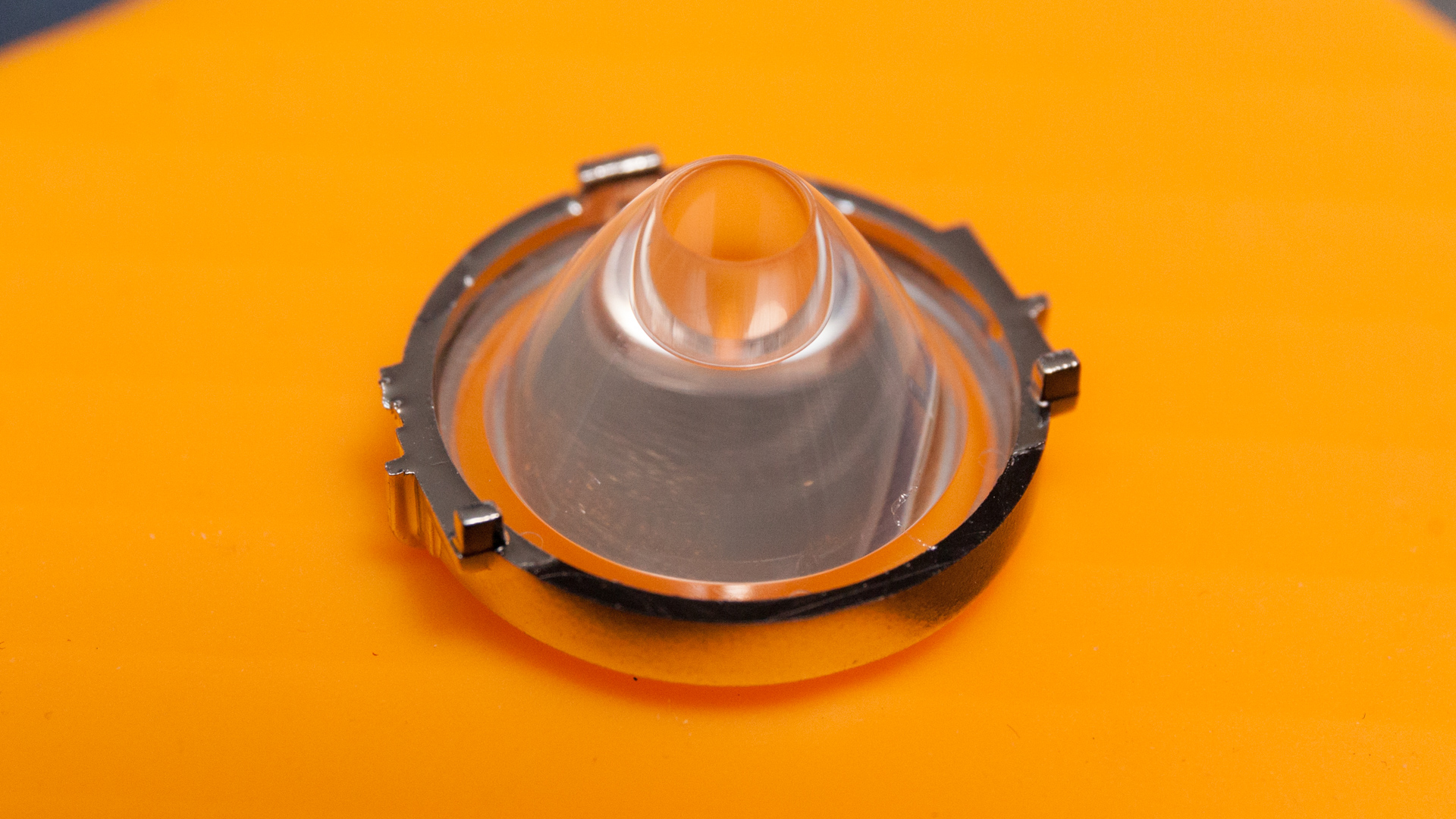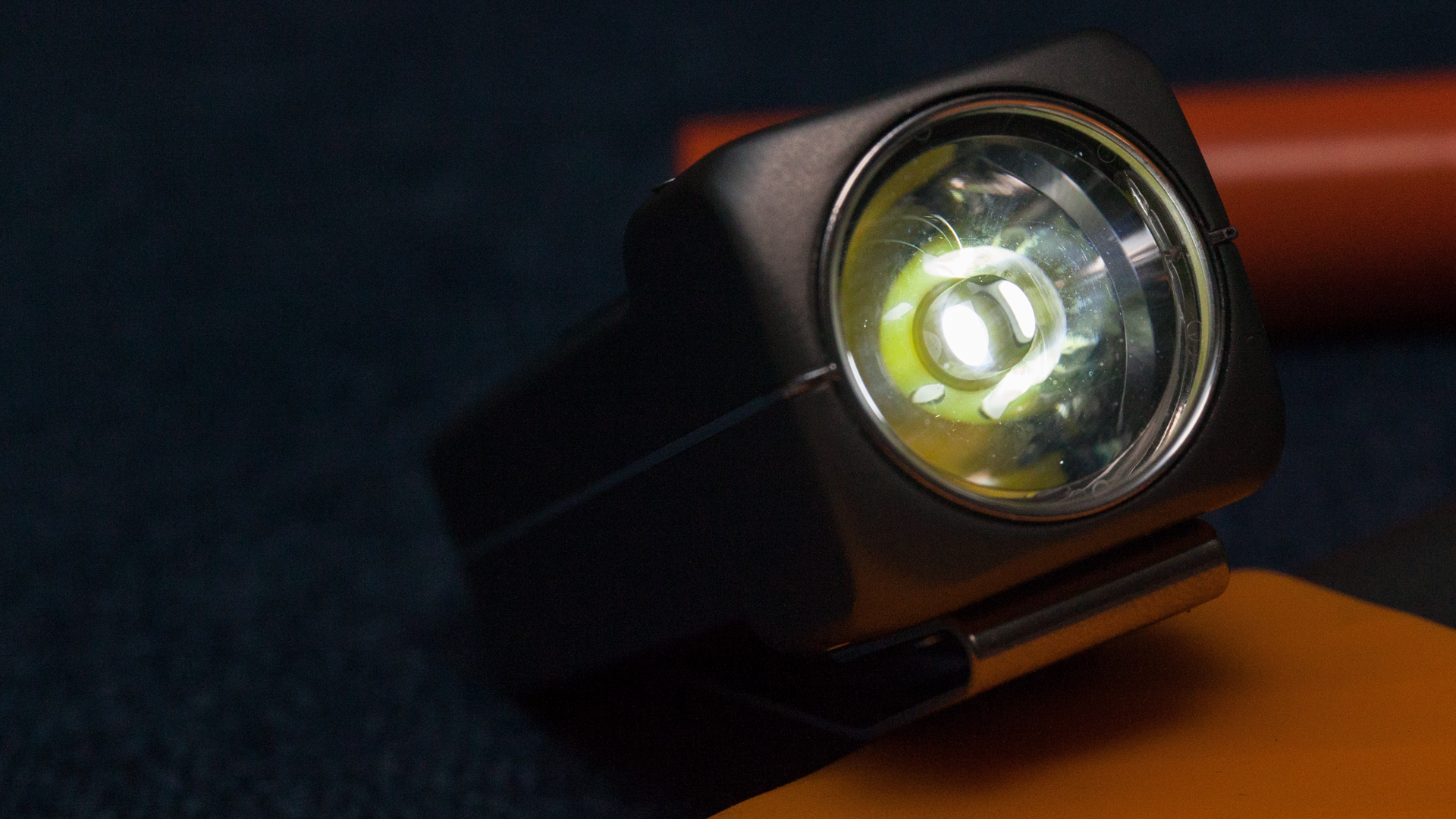 You can easily disassemble Nitecore TUP, having ease access to insides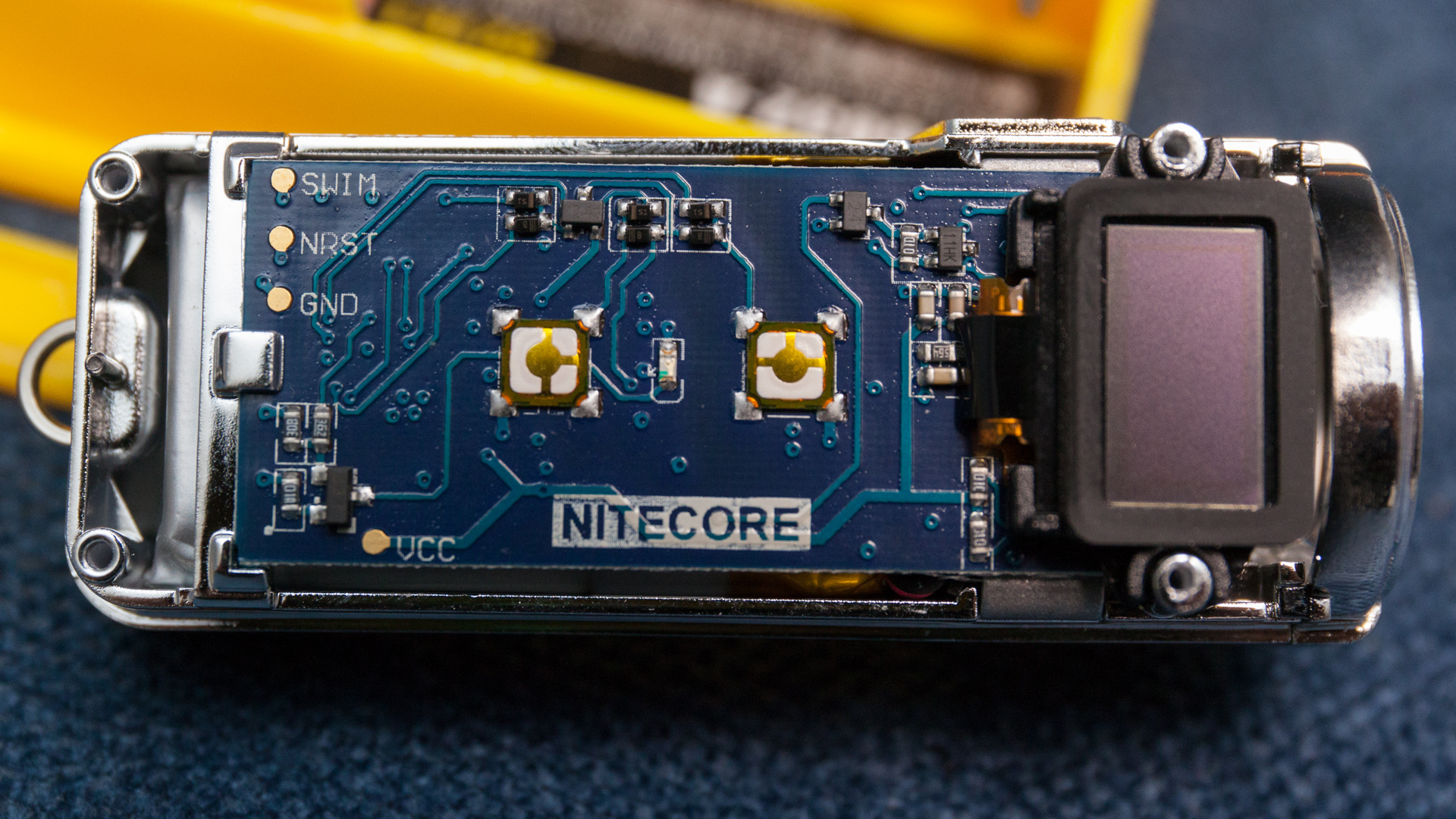 Overall, insides are accurate, everything is neat and clean there. I don't feel like R&D teem stuffed circuits here without any care.
BTW, SS or Copper version may be interesting, as they are heavier and better in heat dissipation.
UI
As i mentioned above, TUP`s UI is mostly inhereted from TM10K. And that was the UI that i liked. All these 2 buttons enable user to instantly activate either TURBO or ULTRALOW, there is 2 lock-out modes. You get used to this UI really fast, it is logical and convenient.
Display is a good assistance here. And, to be honest, it is potentially weakest part of devive, just because it plastic.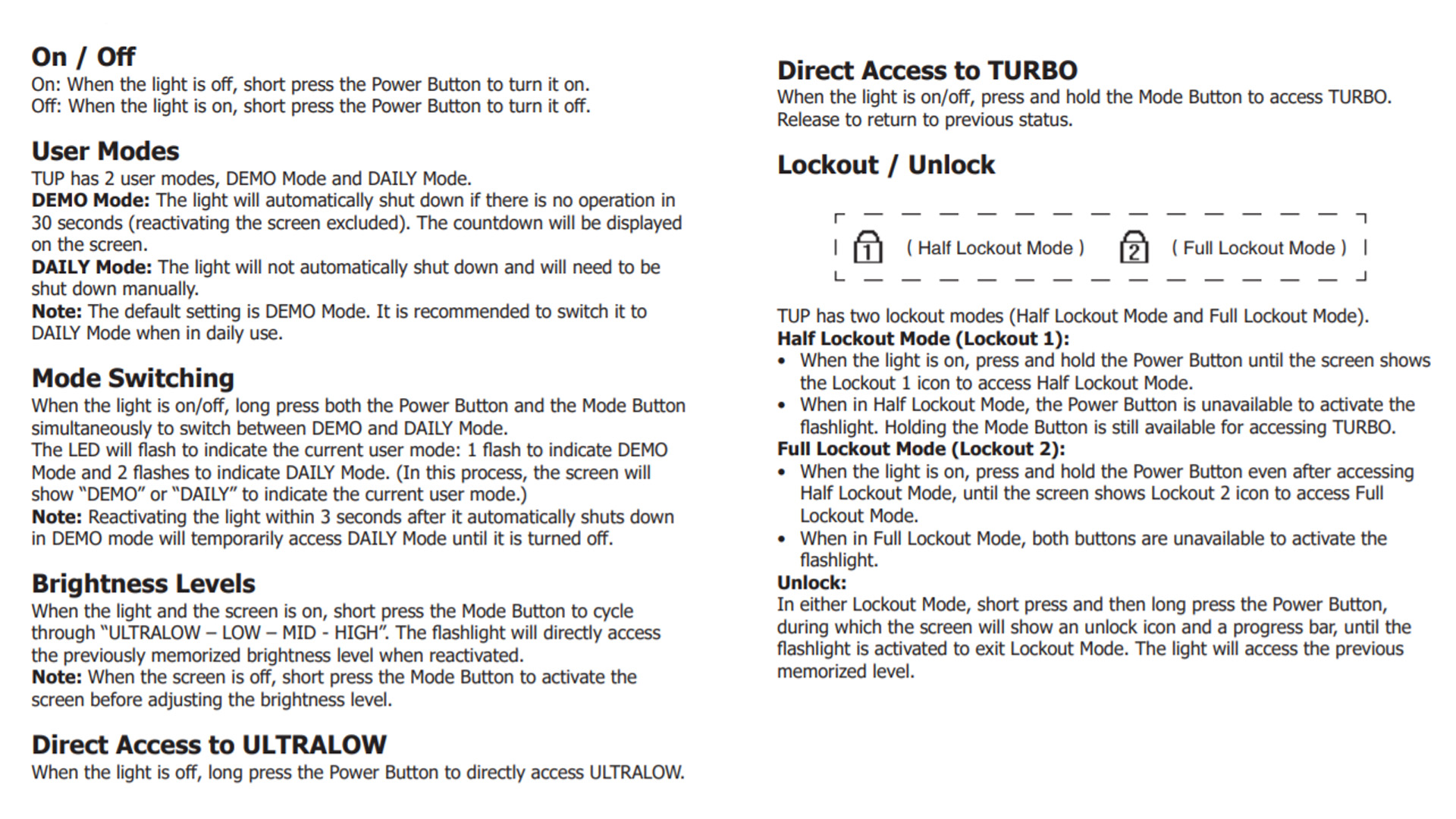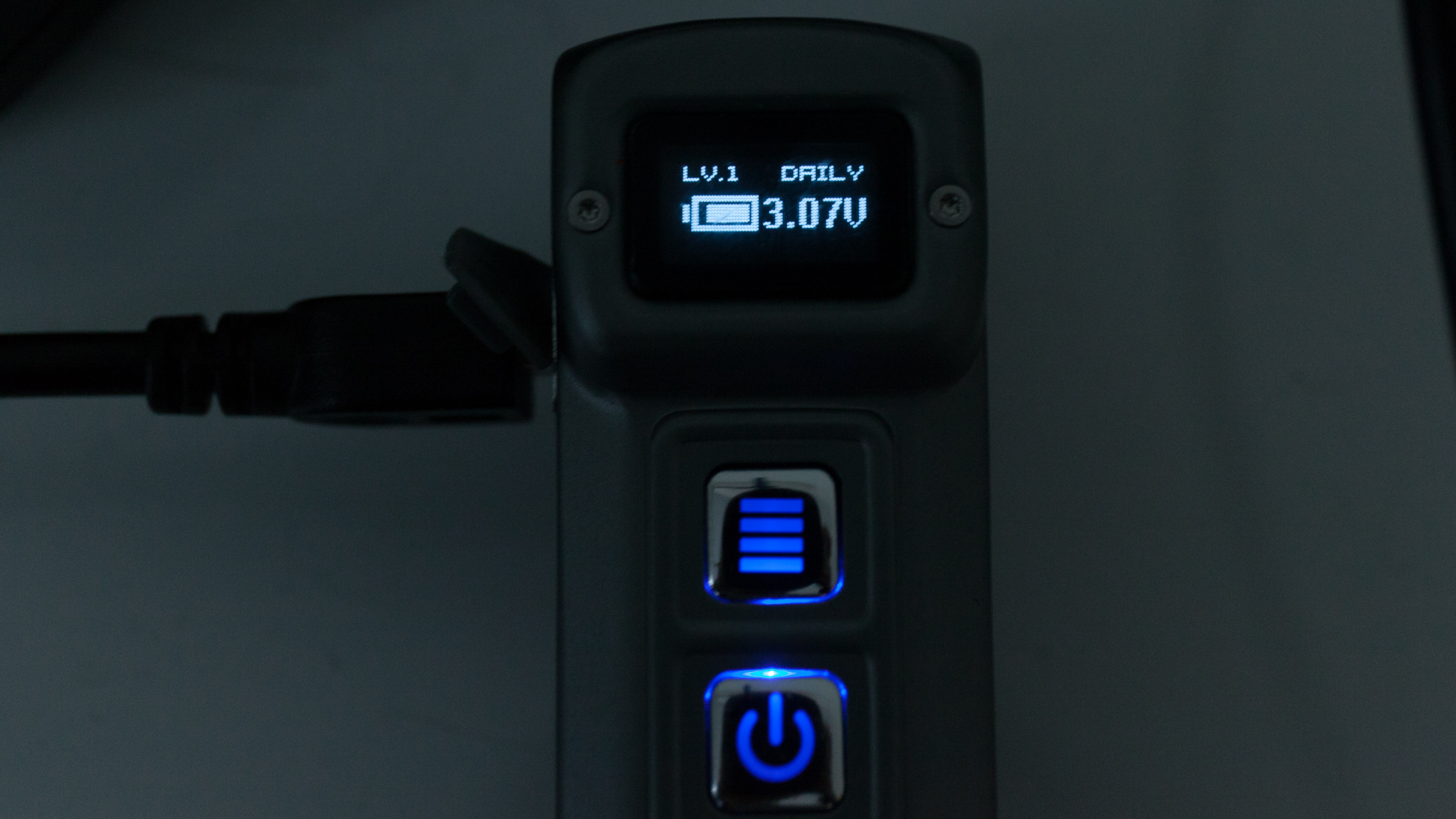 PERFORMANCE
No PWM-shimmering in any mode.
Light is CW, but comparing to s2+ with its 6500k , i`d say TUP has around 5500, which is not that bad for CW(pls give me exact temperature if you know it for this XP-L V6 bin, i coulnt find info).
Light distribution is more throwy than S2+, but, still, sidelight is also not dim.

Charge amperage is decent, 0.5A is about recommended 0.5capacity. The last one is real, like stated.
Being that compact, heat transfer is crucial, especially for turbo. TUP gets warm in around 30 sec, but doesnt reach uncomfortable level.
I was quite sceptical about stabilization, because that is the point where a lot of flashlight fails. Instead, i was pleasantly surprised to see nice flat lines in runtime chart. Great job! And runtime itself is decent for most of needs for which this sort of flashlight can be used.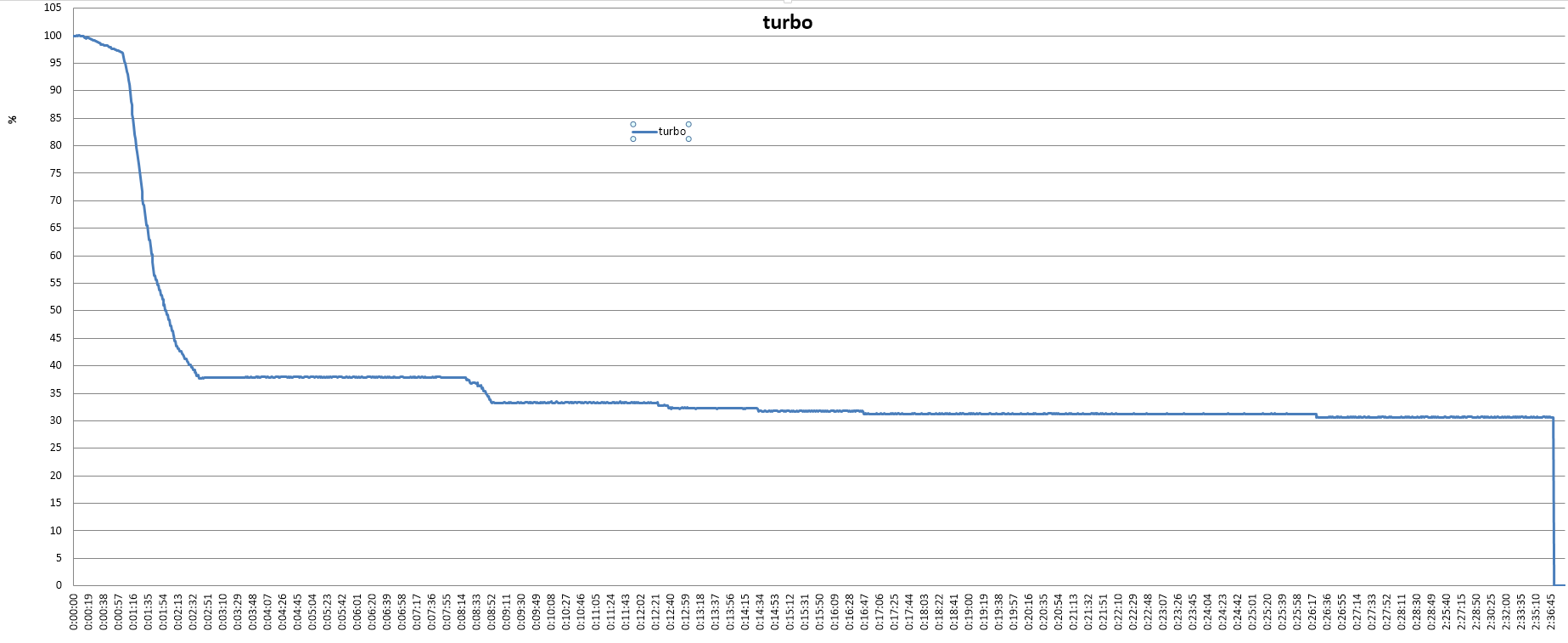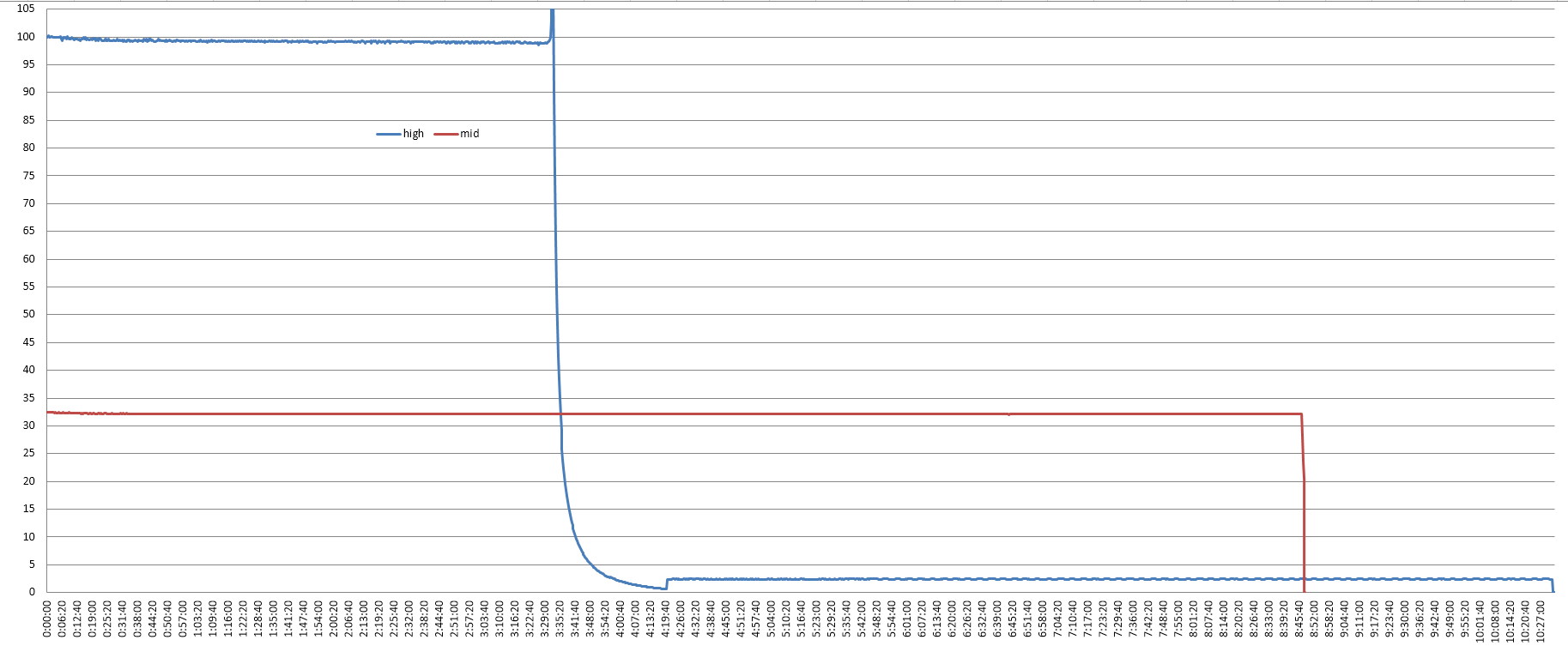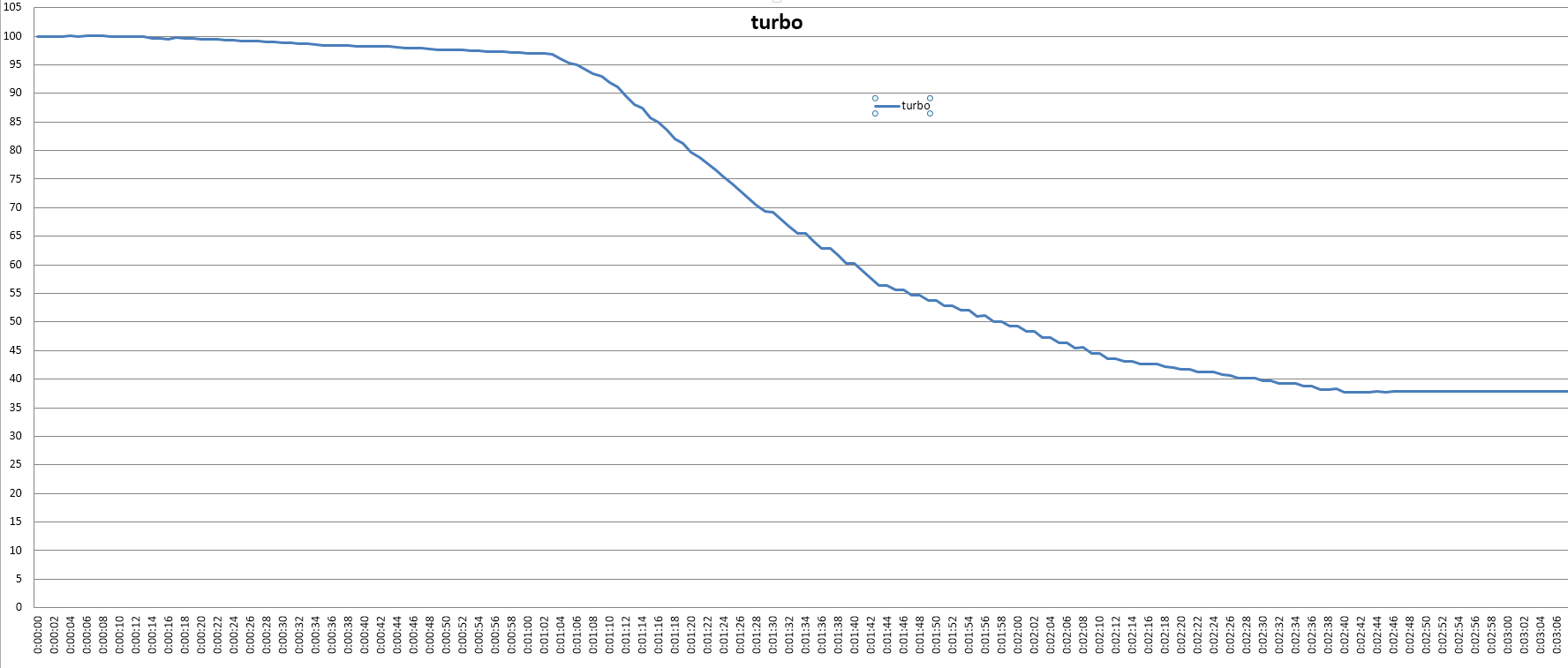 What about brightness and throw, this compact thing perfroms at the level of full-size flashlight. See comparison with the thing that you all know well, S2+.
TURBO is way enough for both simple outdoor and indoor needs, for parking lot, garden, etc… High is ok for range like 10m around. Well, i know (and do, personally) that something around this level is most used for 14500 light. 200 lums may not sound that impressive in time of 50 000 lums flashlight, but it is definetely enough for a lot, a lot of needs. For indoor use – 100%.
Though i like mode spacing, i suppose that adding intermediate turbo around 500 lums would also be good. That`ll encrease runtime, as this level generates less heat than 1000, and it is brighter than 200 lums HIGH at the same time.
There are some live video with examples of performance at the end of youtube version of Nitecore TUP review

OVERALL OPINION
Though, in advance, i expected it to be more marketing thing, just toy rather than really useful flashlight, Nitecore TUP left only positive impressions. There might be a lot of things that could ruin the whole idea, but R&D managed to handle them. Heh, that`s not the flashlight you want to hide from wife under your pillow, whispering "oh, my treasure…" – these are mostly Ti and Cu things. But Nitecore TUP is good flashlight in performance, UI and appearance. And that is enough, i suppose.
And TUP doesnt seem to be dead branch on evolution tree of Nitecore stuff. Though i dont believe that TUP will repeat success of Tube and Tiny – it is too expensive and too large , comparing to them, but the one who buy this flashlight (i sincerelly believer) will not be disappointed.
I`d, of course, would like to see a choice of TUPs – with NW (ok, not Nichia, but just NW) and with more floody TIR-optic. But, i want these options of LEDs and optic for most of reviewed flashlights )
any question? pls comment.