Charger Doublepow DP-K209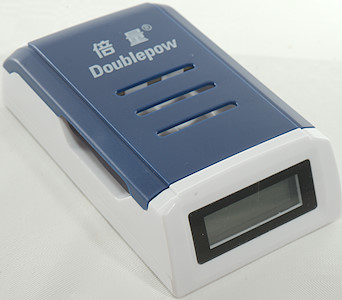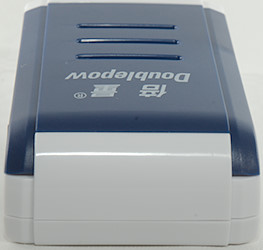 This is a simple mains powered NiMH charger from Banggood.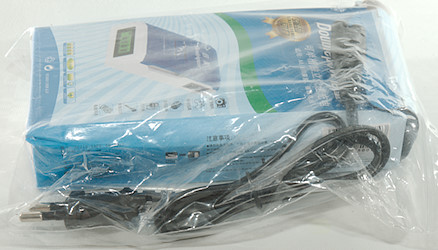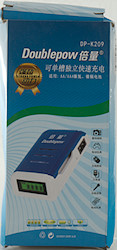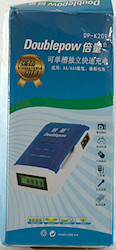 The charger was in a nice box with specifications on it, the supplied mains cable was not included in the box.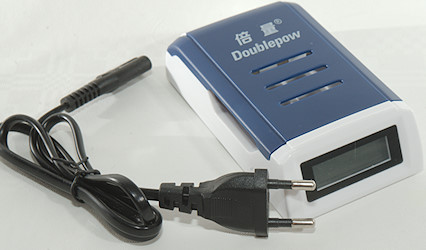 That means I got the charger and the cable, there was no instruction sheet included.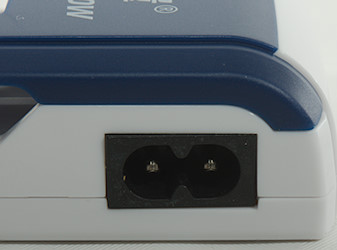 The power input socket is placed on the side of the charger.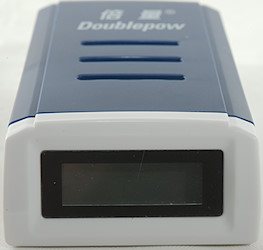 There is no buttons on the charger, only a display.


All segments on the display.



During charge, the blocks in the battery symbols are animated.



The charger has a lid with lots of ventilation in.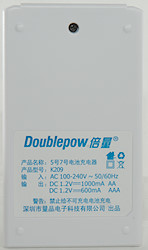 The back has the usual label with specifications, but they do not match the actual performance.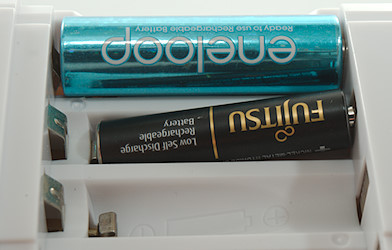 The connection are the common two level type used in AA/AAA chargers.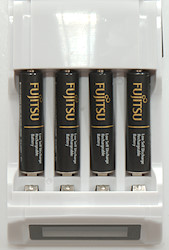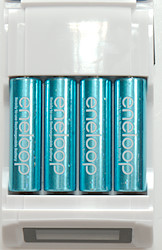 Measurements charger



When not powered it will discharge a NiMH battery with about than 0.4mA

Power consumption when idle is 0.13 Watt

Mains cable resistance: 464mOhm + 480mOhm, do not use this cable for other devices!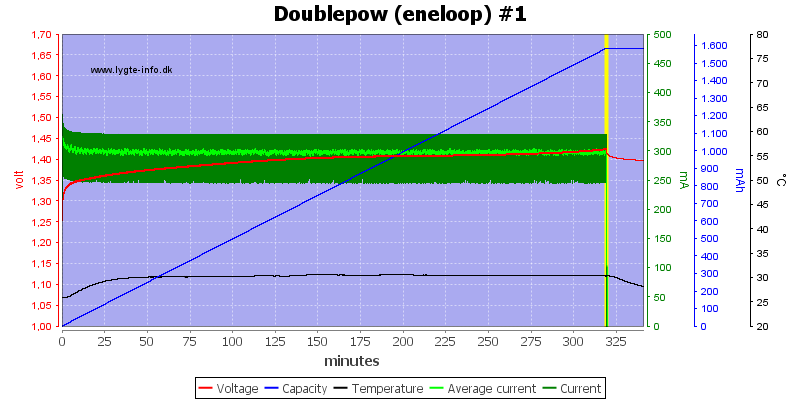 The charger stops charging early, I do not know what type of algorithm this is. Probably some type of 0dv/dt, but that is very difficult to do with low charge current.
This battery is just about fully charged.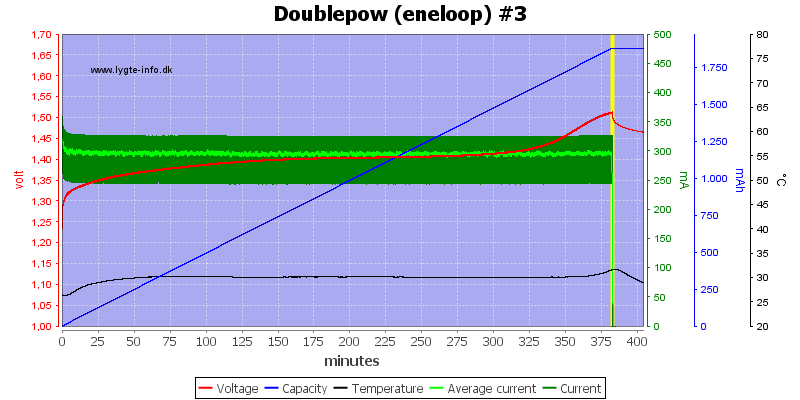 Same with this.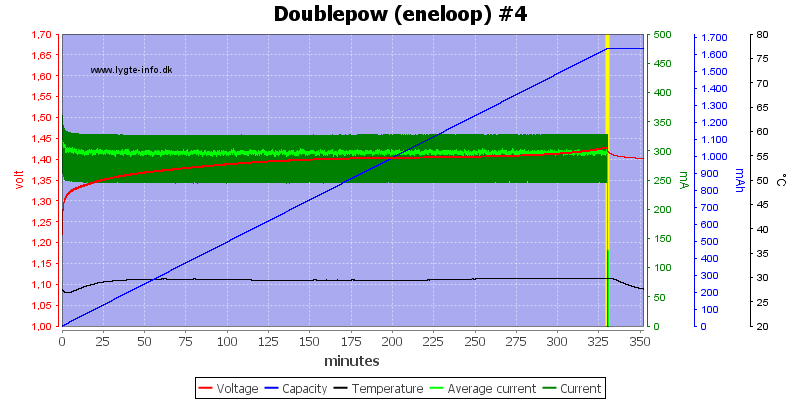 Again a bit early termination.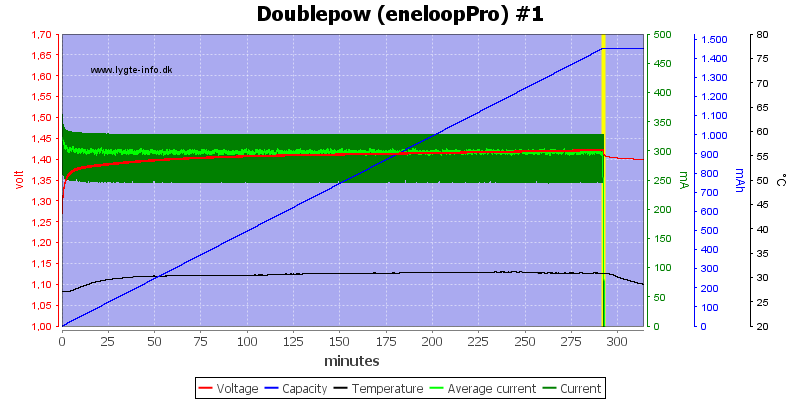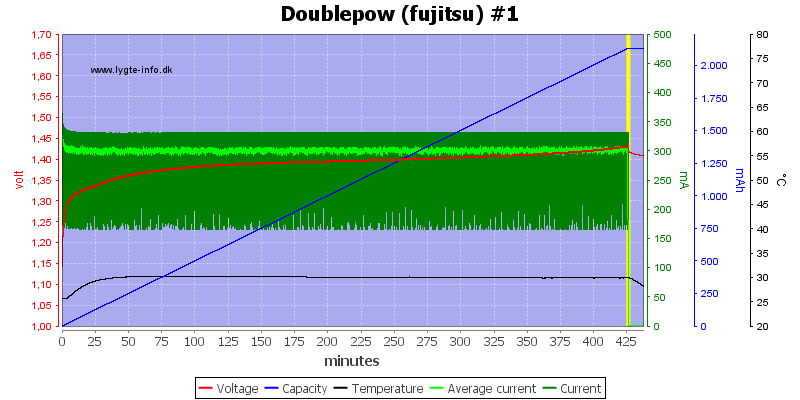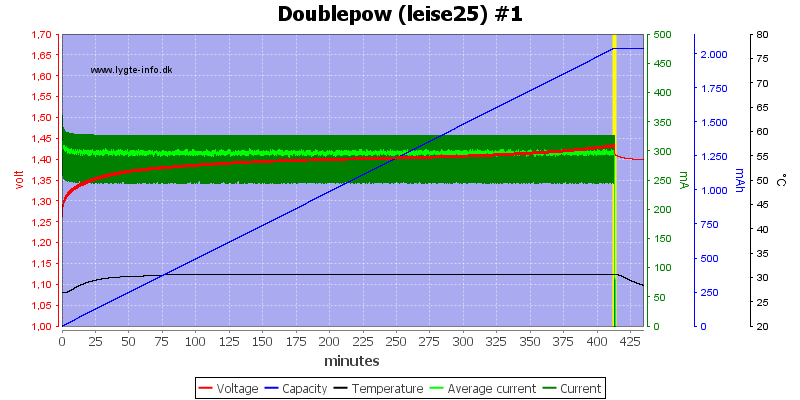 None of the high capacity cells are fully charged.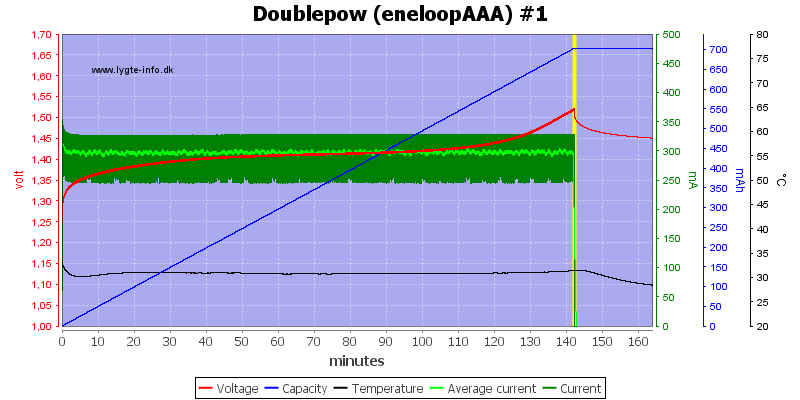 The
AAA
is nearly fully chargerd.
The full battery takes 24 minutes to detect.
Four batteries is charged with the same low current.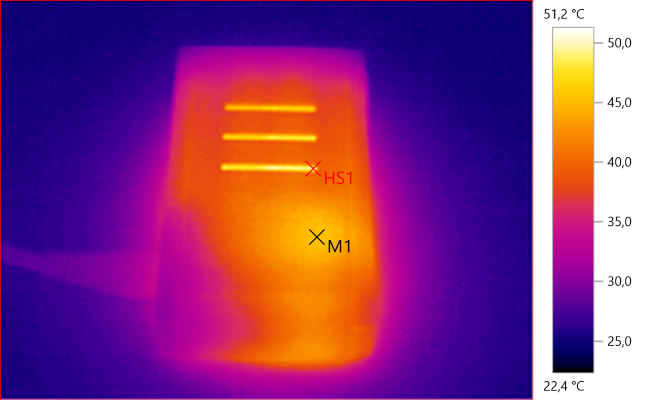 M1: 45.4°C, HS1: 51.2°C
With a low charge current and lots of ventilation holes the batteries get surprisingly warm.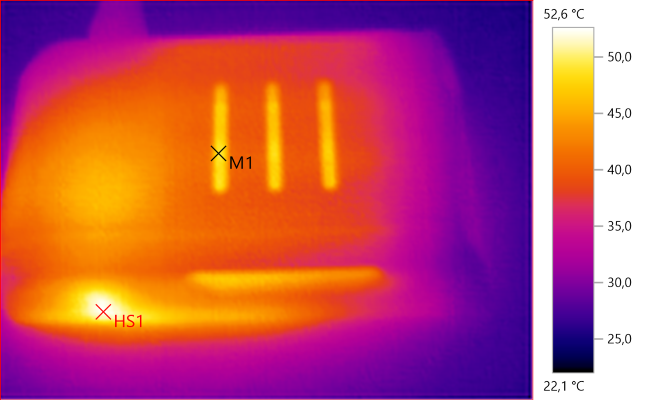 M1: 49.2°C, HS1: 52.6°C

The charger starts very fast.
Testing with 2830 volt and 4242 volt between mains and low volt side, did not show any safety problems.
Conclusion
The charger is simple to use and with build-in supply it is very compact, but the batteries will not always be fully charge. The supplied mains cable is not very good.
Notes
The charger was supplied by Banggood for review.
Here is an explanation on how I did the above charge curves:
How do I test a charger
About mains cables see the end of this
project