The most popular inexpensive pocket flashlight? If you do not take into account any zoomie trash, there it has been only one option in last 5-7 years – Convoy S2 +. For the minimum price tag, you get a completely reliable 18650 powered flashlight with good light.
Progress does not stand still. 2019 was almost the most fruitful year of all time for Convoy . Not only two bestsellers were released – Convoy S11 and Convoy M3, but also versions of already known models on an extremely promising 21700 battery. And the hero of the review is just one of these updates. The classic super-popular model remained almost the same size, while it pretty gained in brightness and finally got hold of full stabilization (which is generally unthinkable in such price segment).
 
you can buy S21A for here at ALIEXPRESS and at BANGGOOD or AMAZON
you can buy 21700 here
If this is the first or one of your very first flashlights – then I recommend reading my text "how to choose LED flashlight"
Here everything is about lumens, candelas, range, color temperature and everything else, without understanding what there is a chance to buy is not what you expect.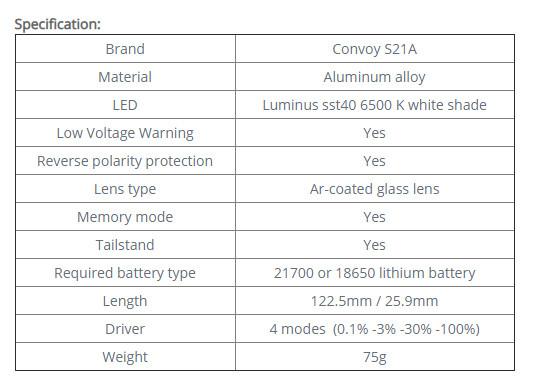 PACKAGE AND APPEARANCE 
Simplest and cheapest package in form of plain white wipe with a sticker with the model name and color temperature. All the same as in the most basic and budget Convoy flashlights.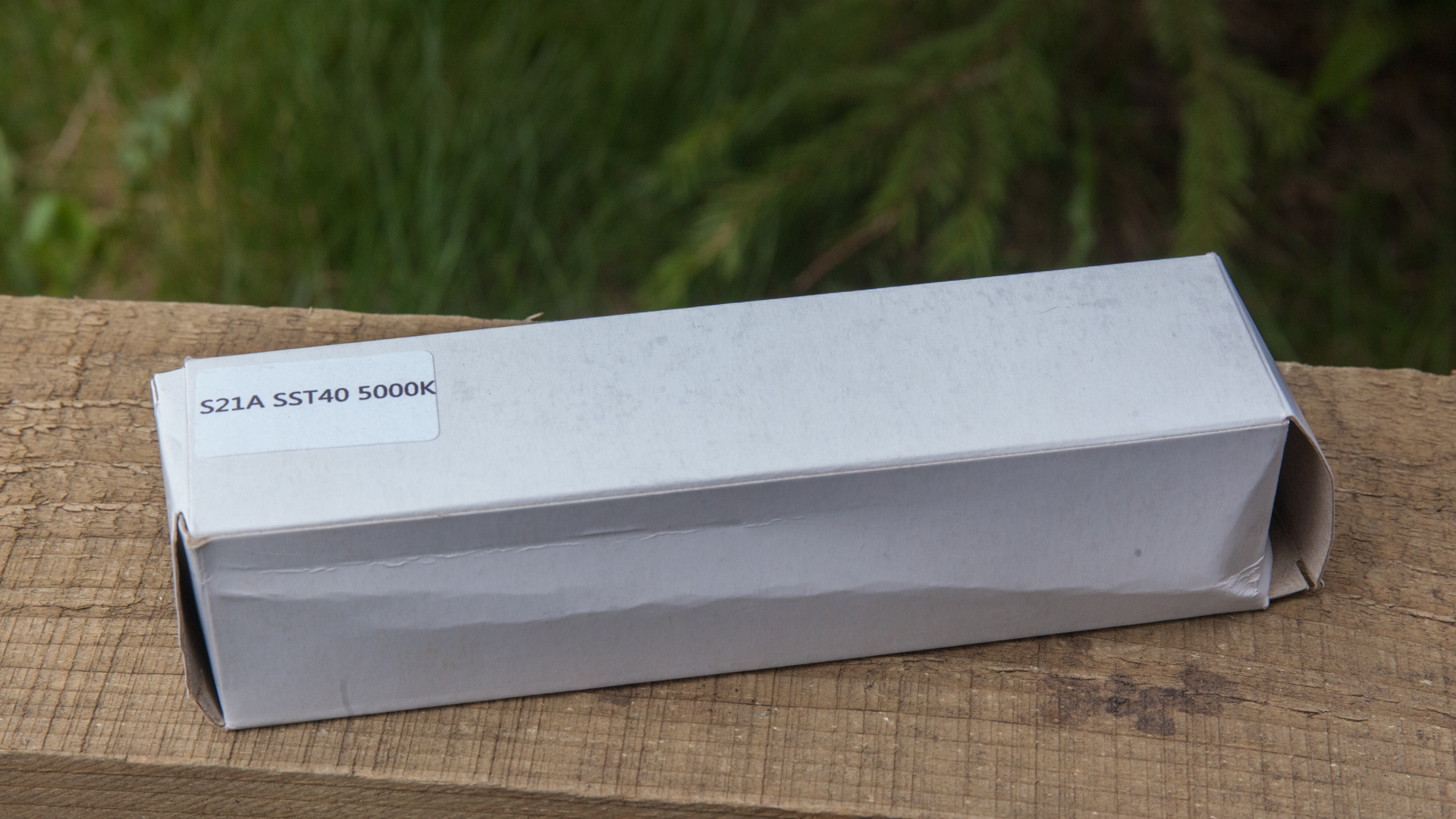 And about the appearance, you also can say "all the same". In general, "all the same" is simply the motto of this model.
Convoy S21A is 100% the same Convoy S2 +. The difference is only a few millimeters. And with a dramatically larger battery capacity, Convoy S21A is still pocket flashlight, unlike the S11, which does not fit in every pocket. .. For the latter, in fairness, a larger size translates into better heat dissipation
So, this same well-known design. Well, more precisely, nominal presence of design. Be that as it may, S21A does not make the impression of some no-name crap. Just a good inexpensive flashlight, budget both in price and in appearance.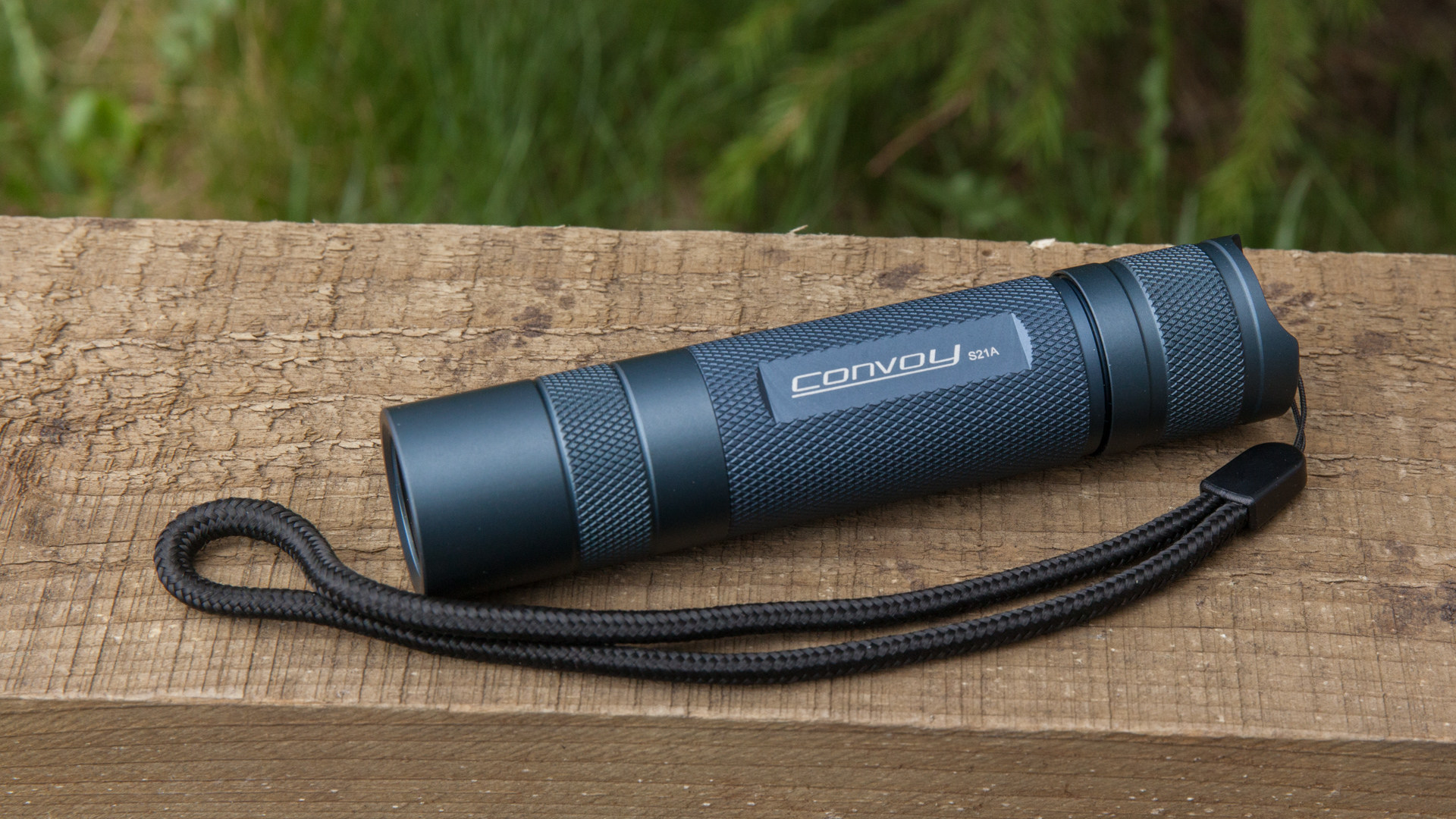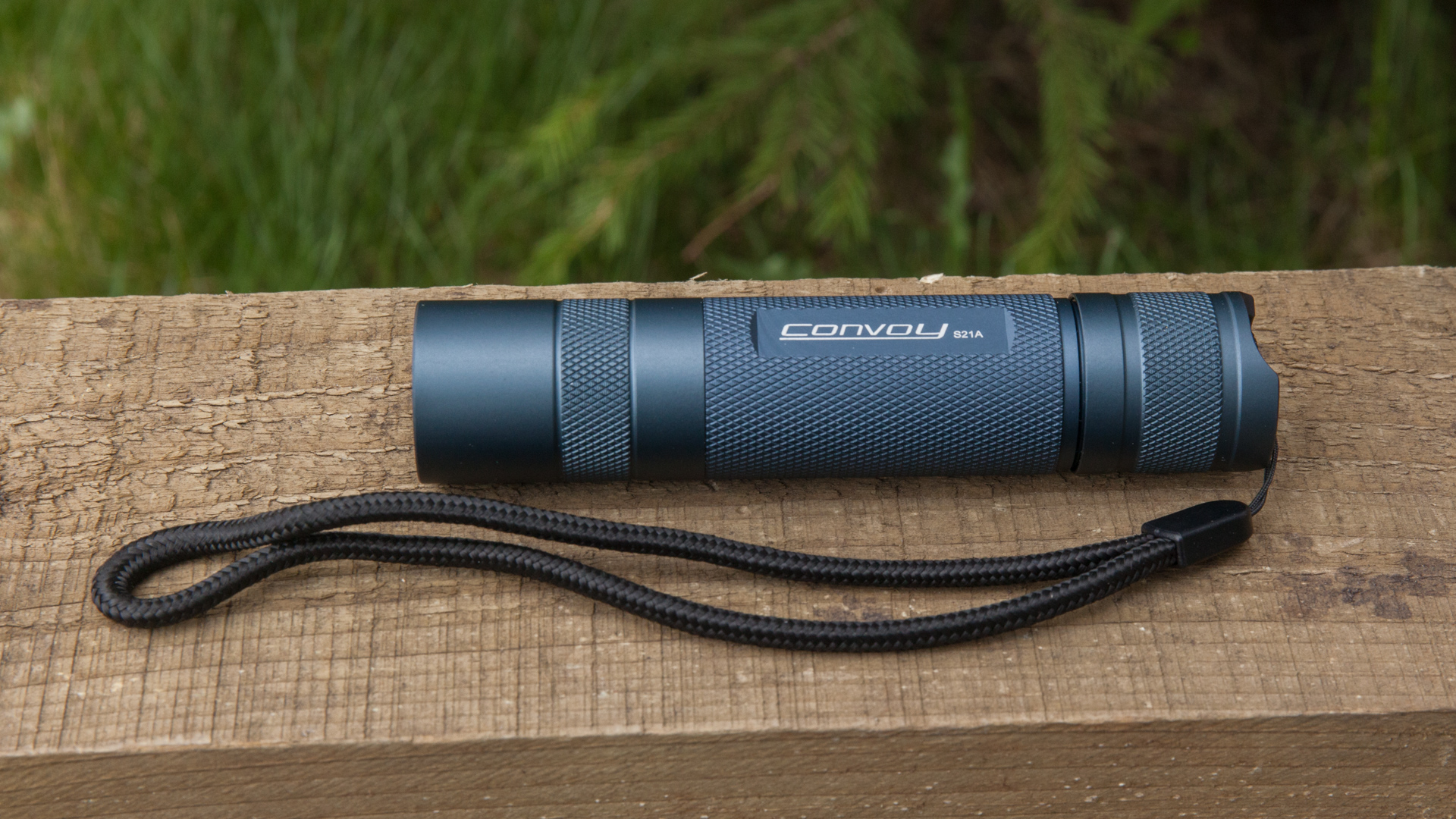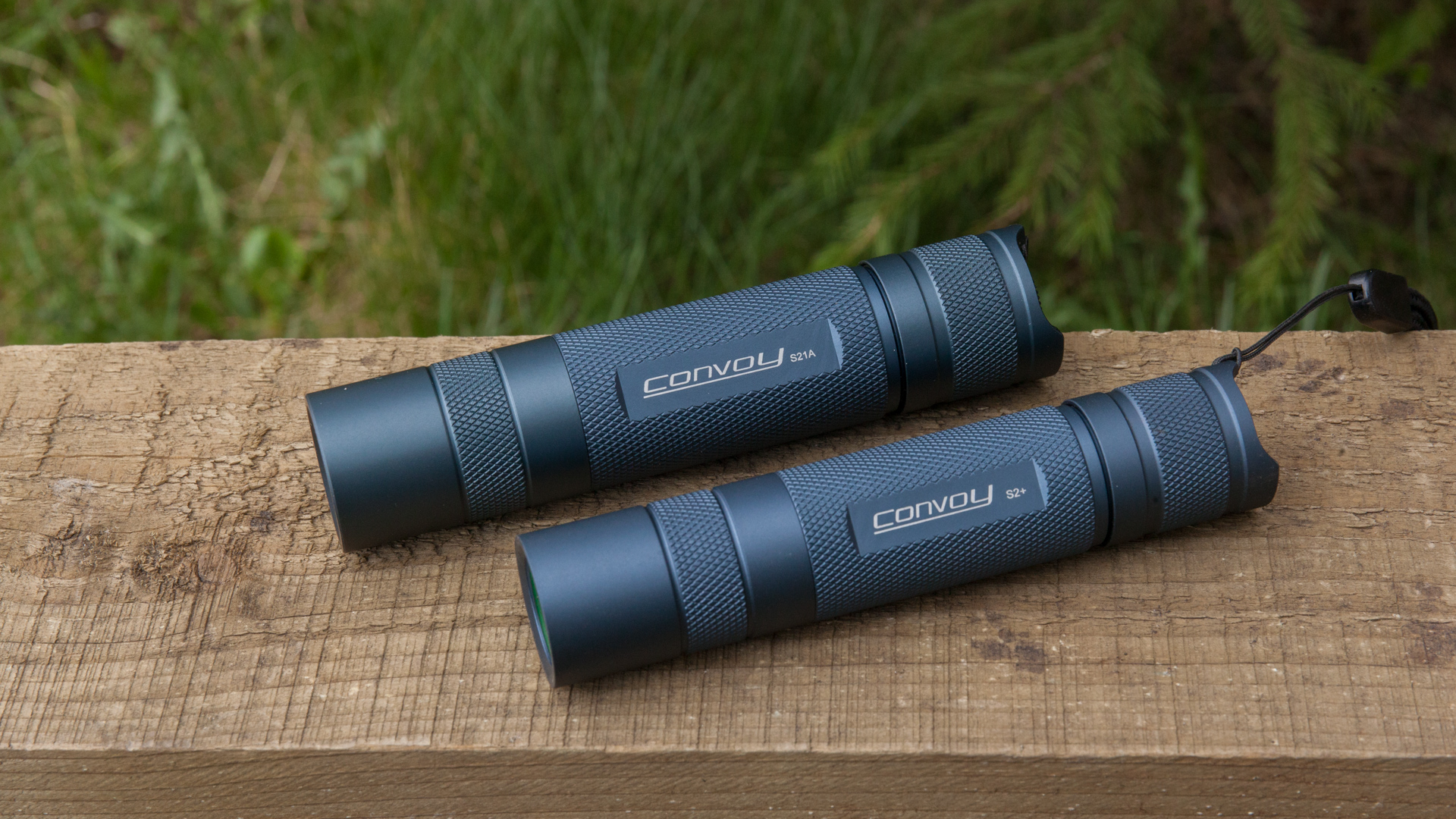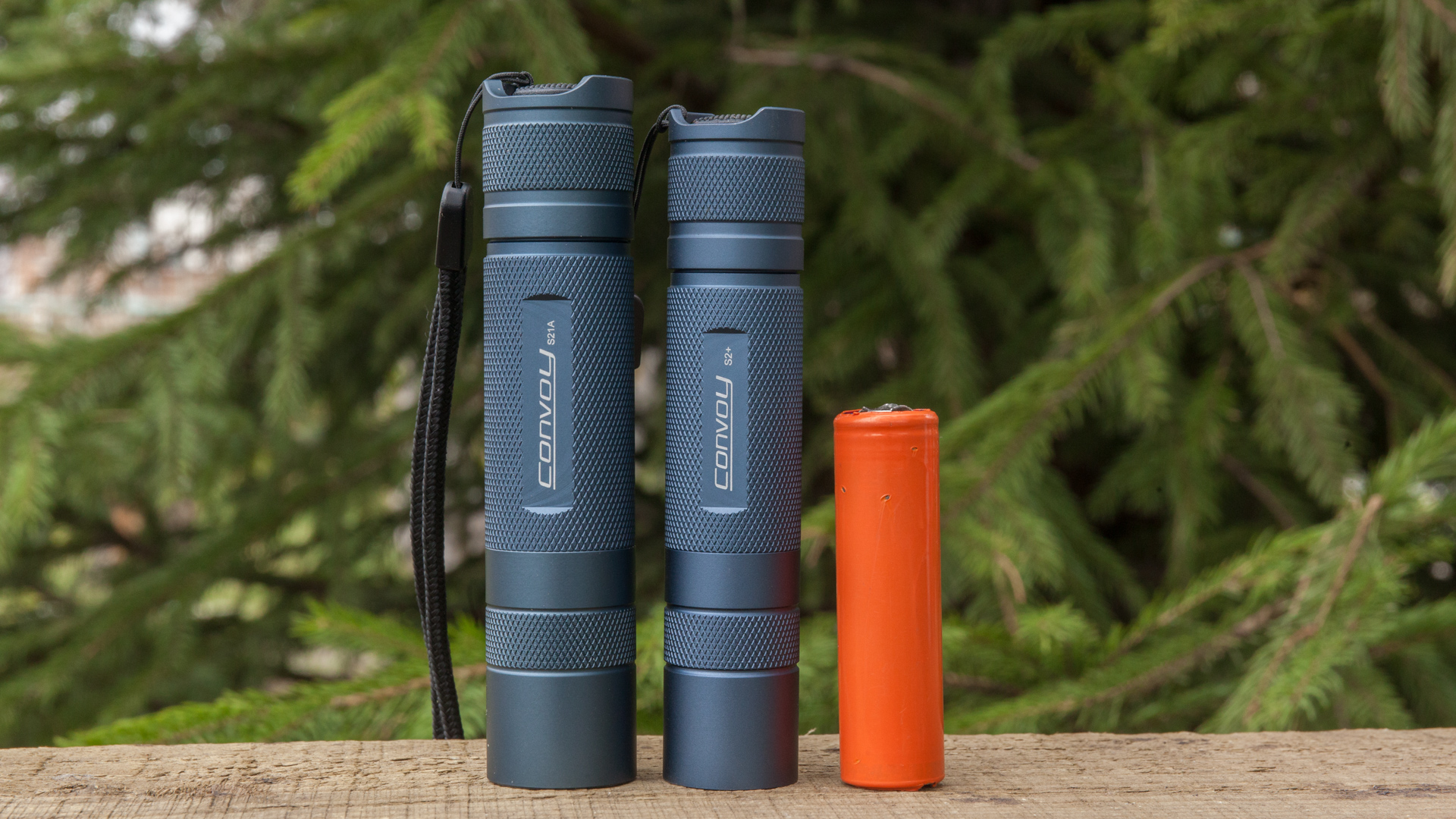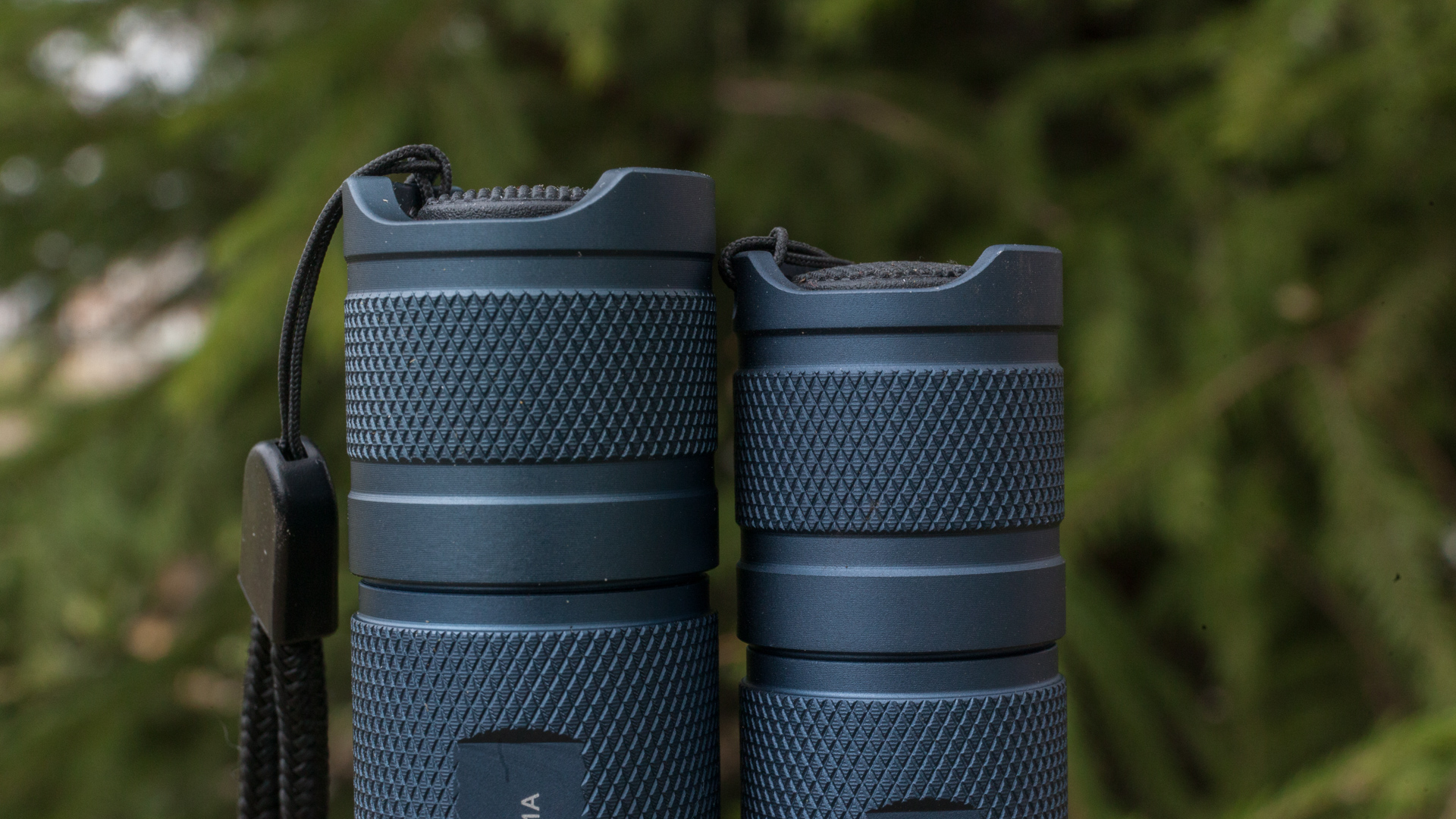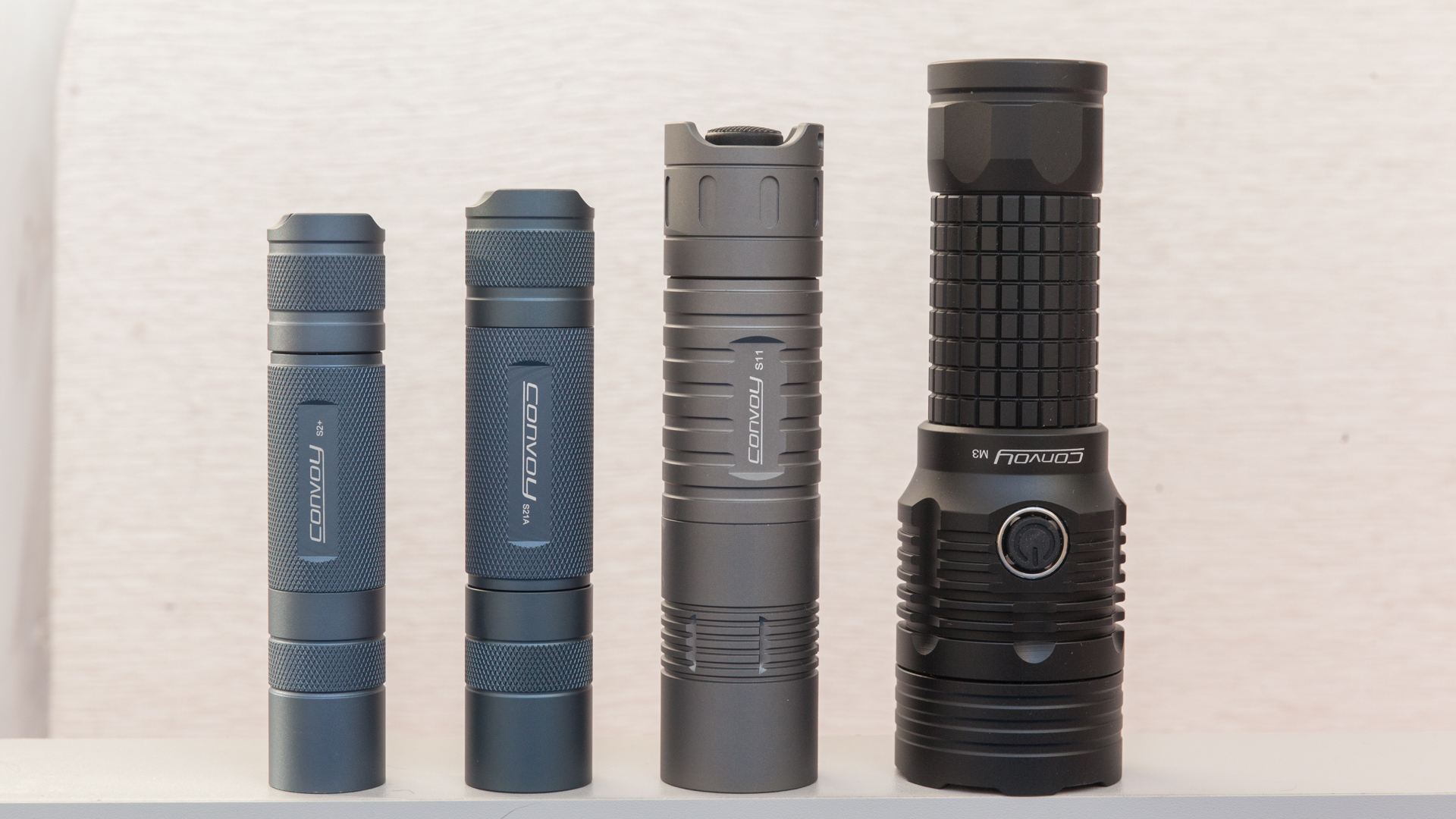 there is the same power button in tailcap. Spring here is clearly not thick enough for 6A at 100%, so it is shunted.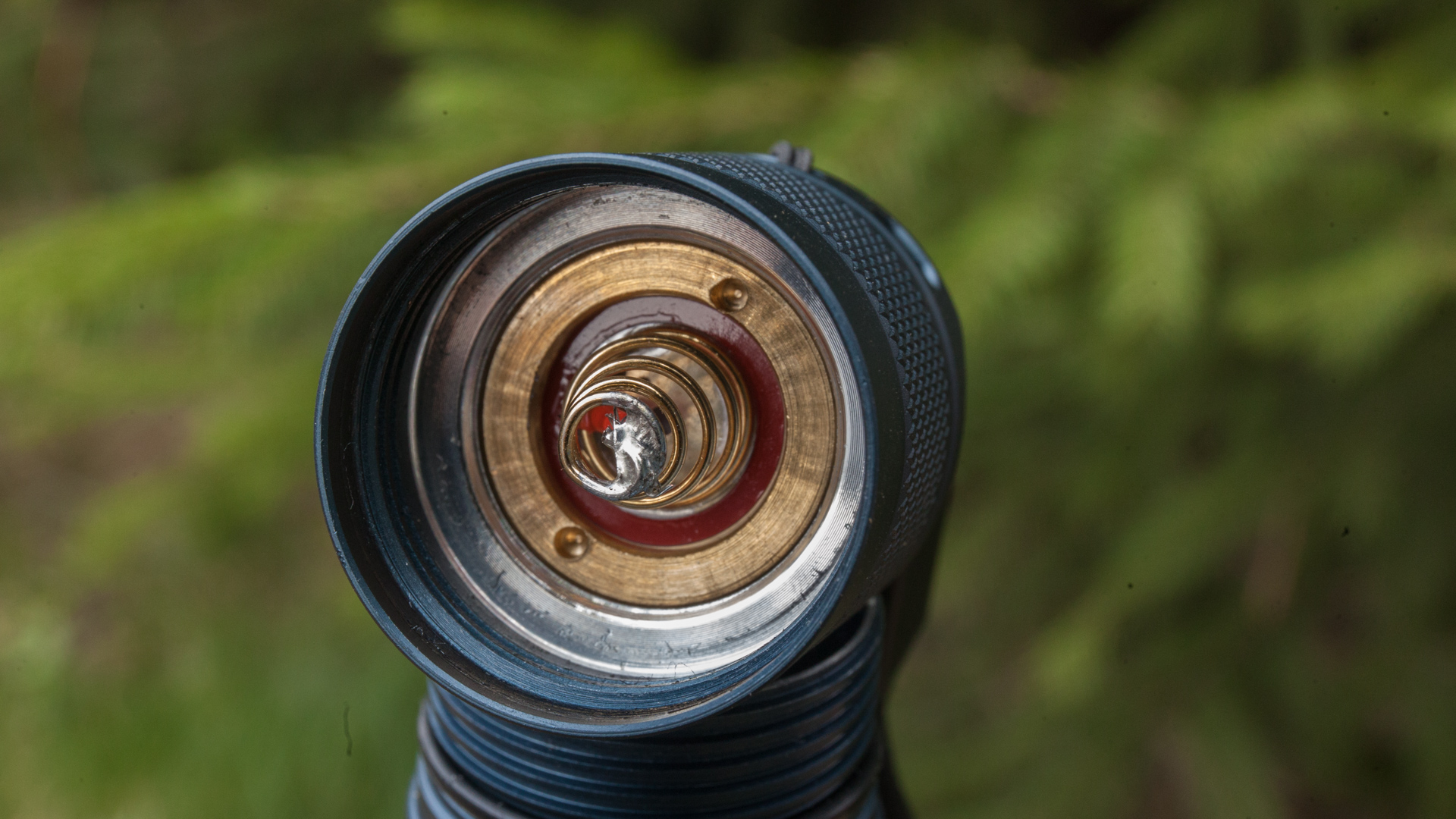 I see no reasons not to install normal thick spring, or double spring. Obviously, this would not have affected the price of the flashlight.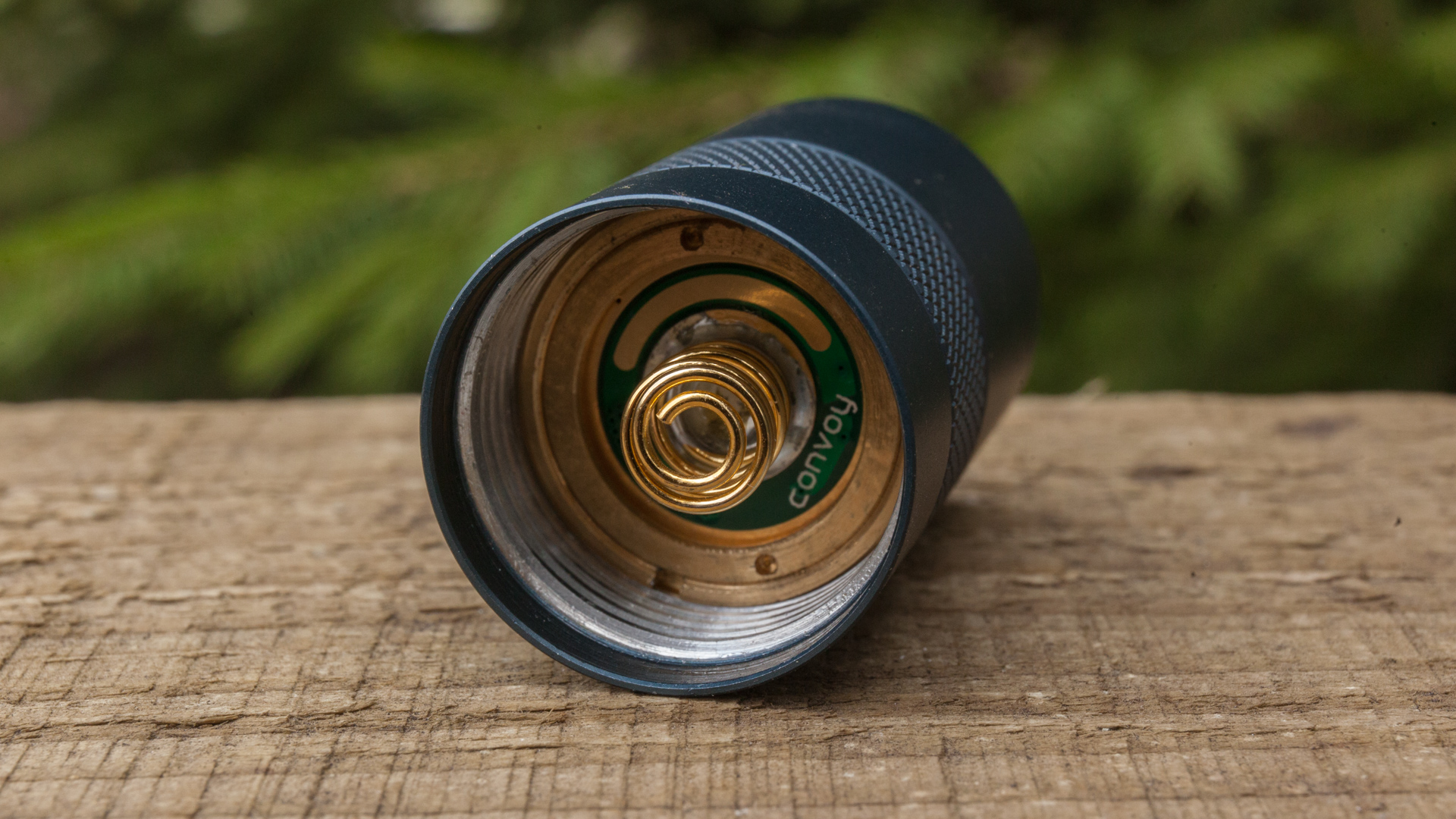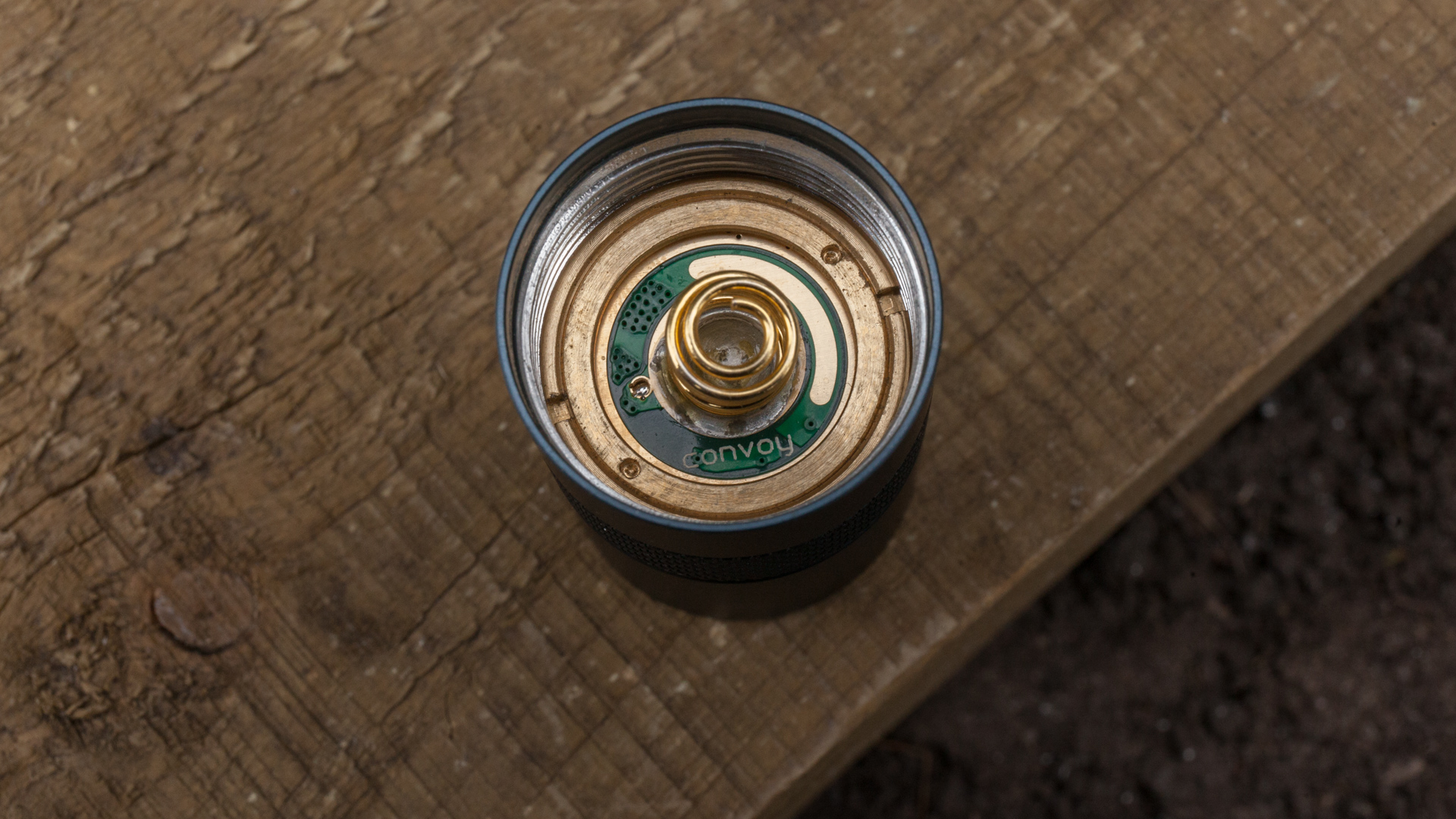 Knurling is still the same symbolic, grip is quite convenient, a small increase in diameter only benefited it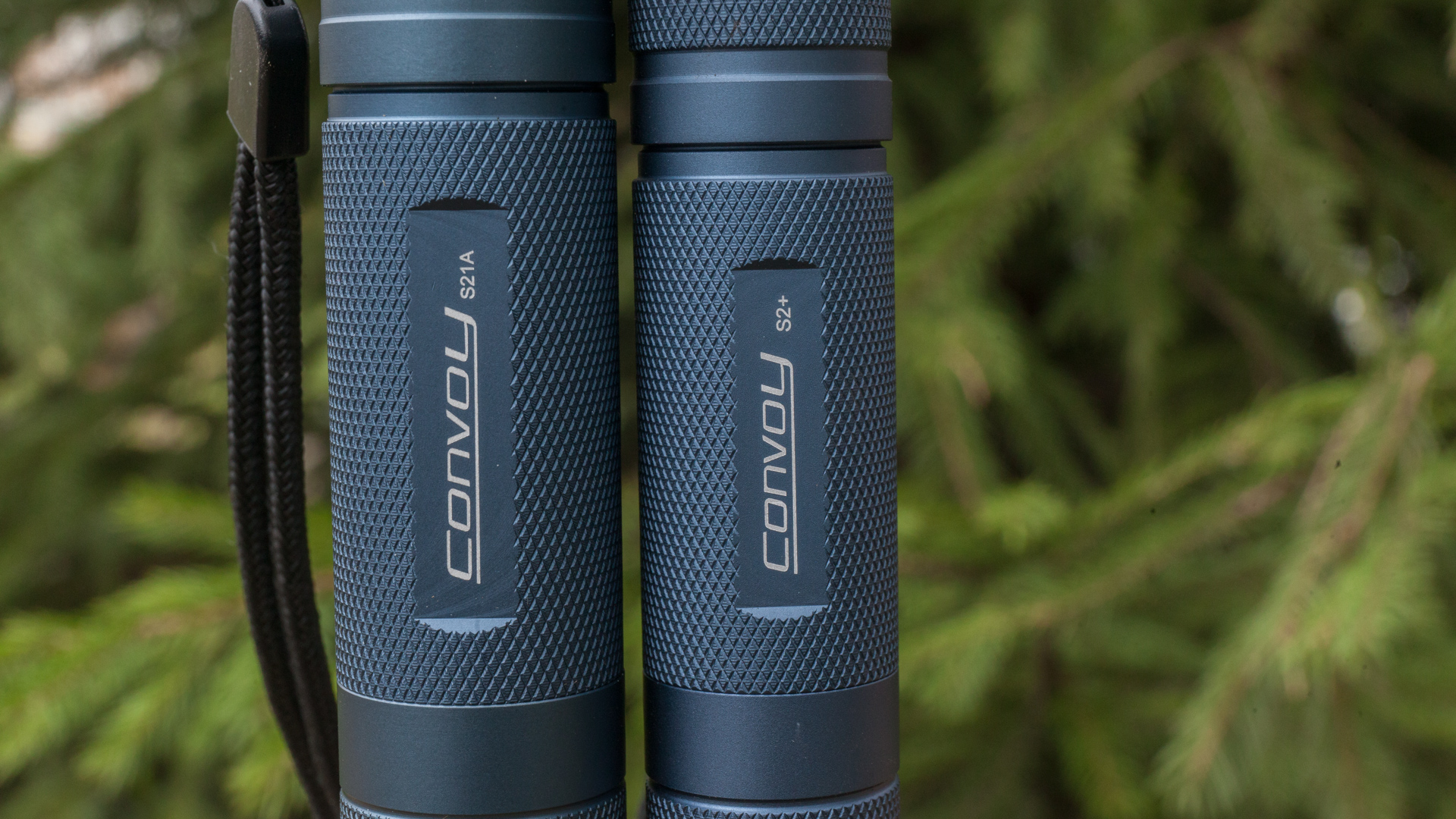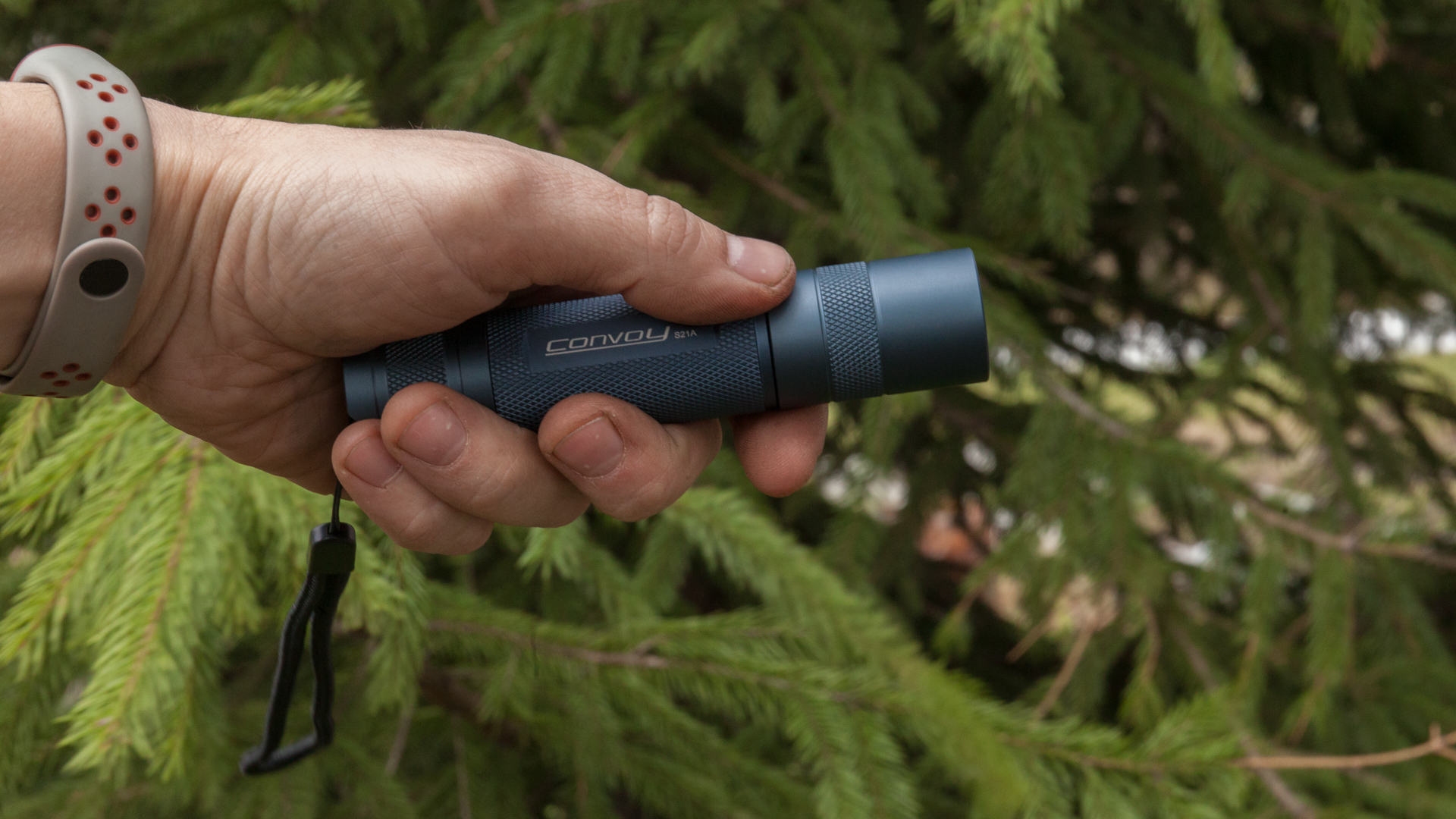 Convoy S21A, as usual, can be disassembled into three parts. Machining is normal. There is enough lubrication.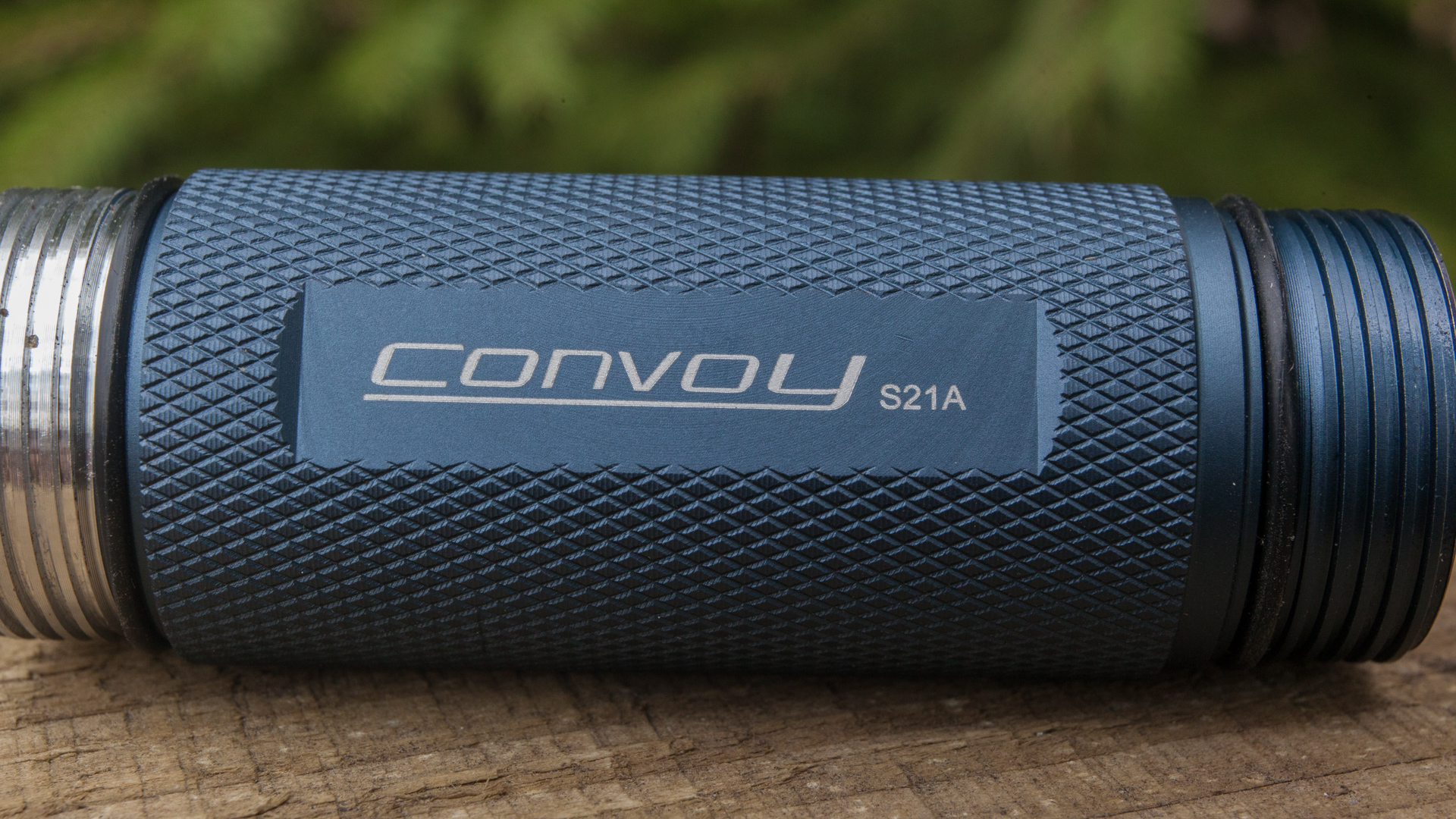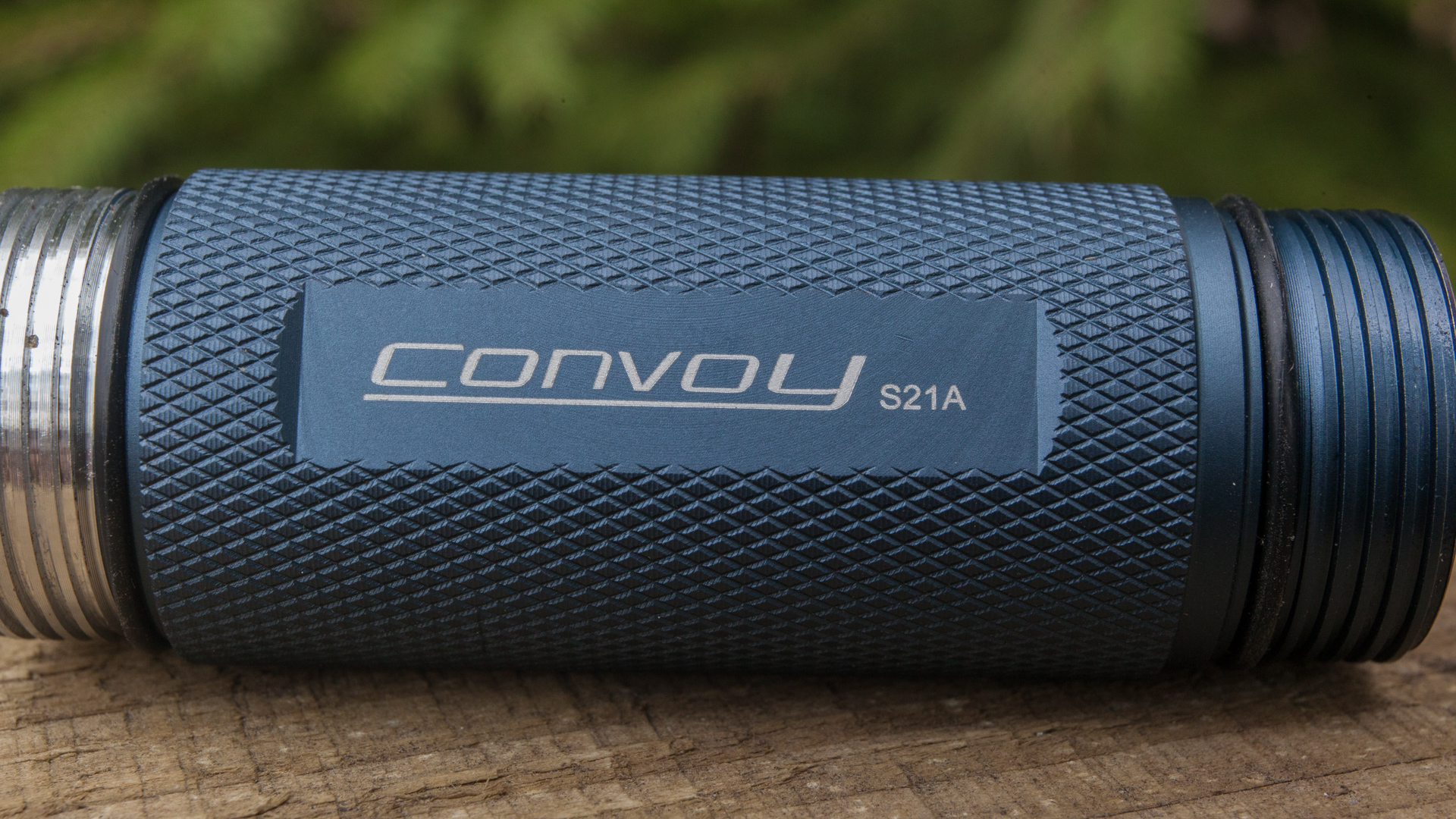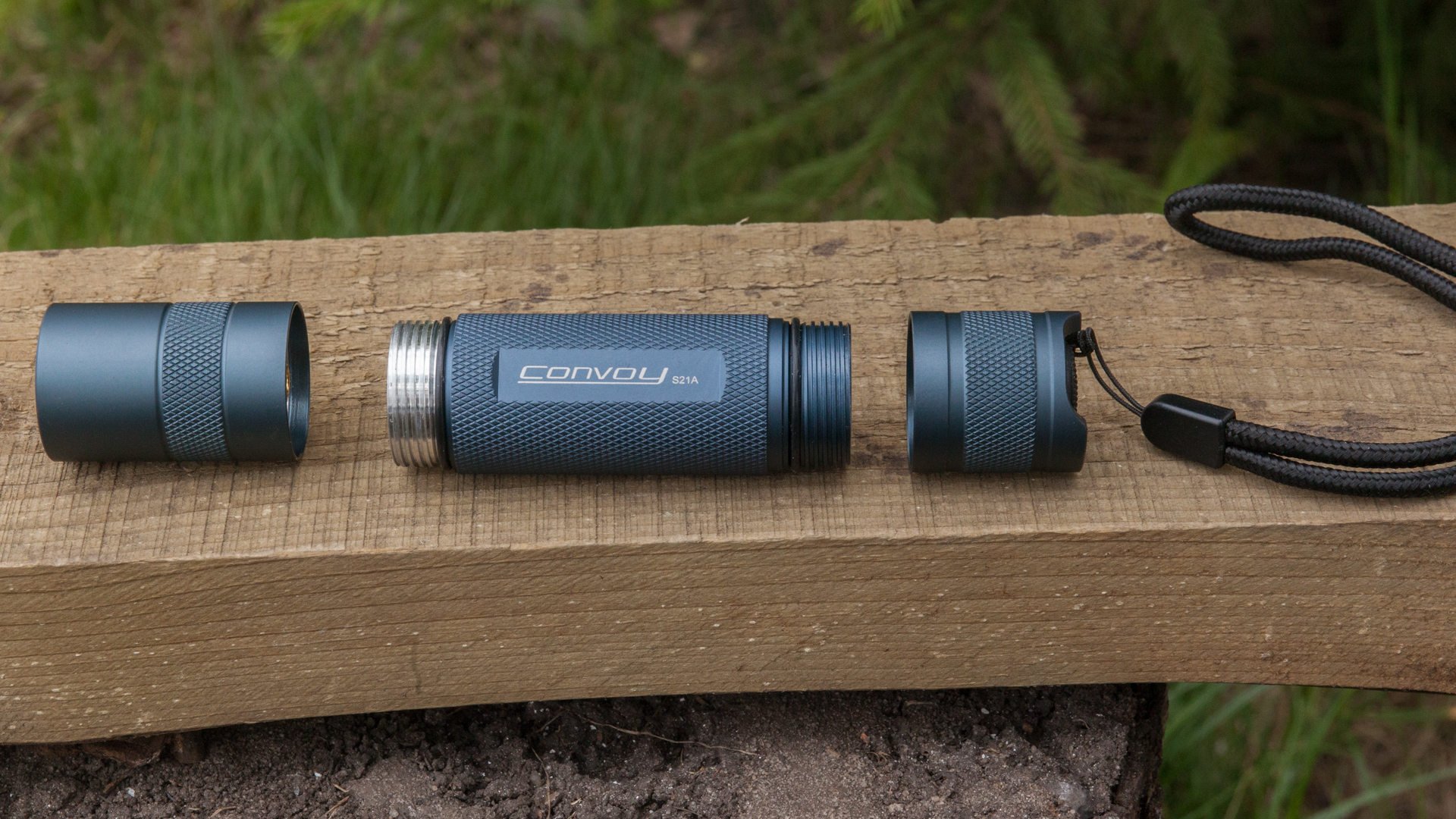 there is bright SST40 LED under a shallow textured reflector.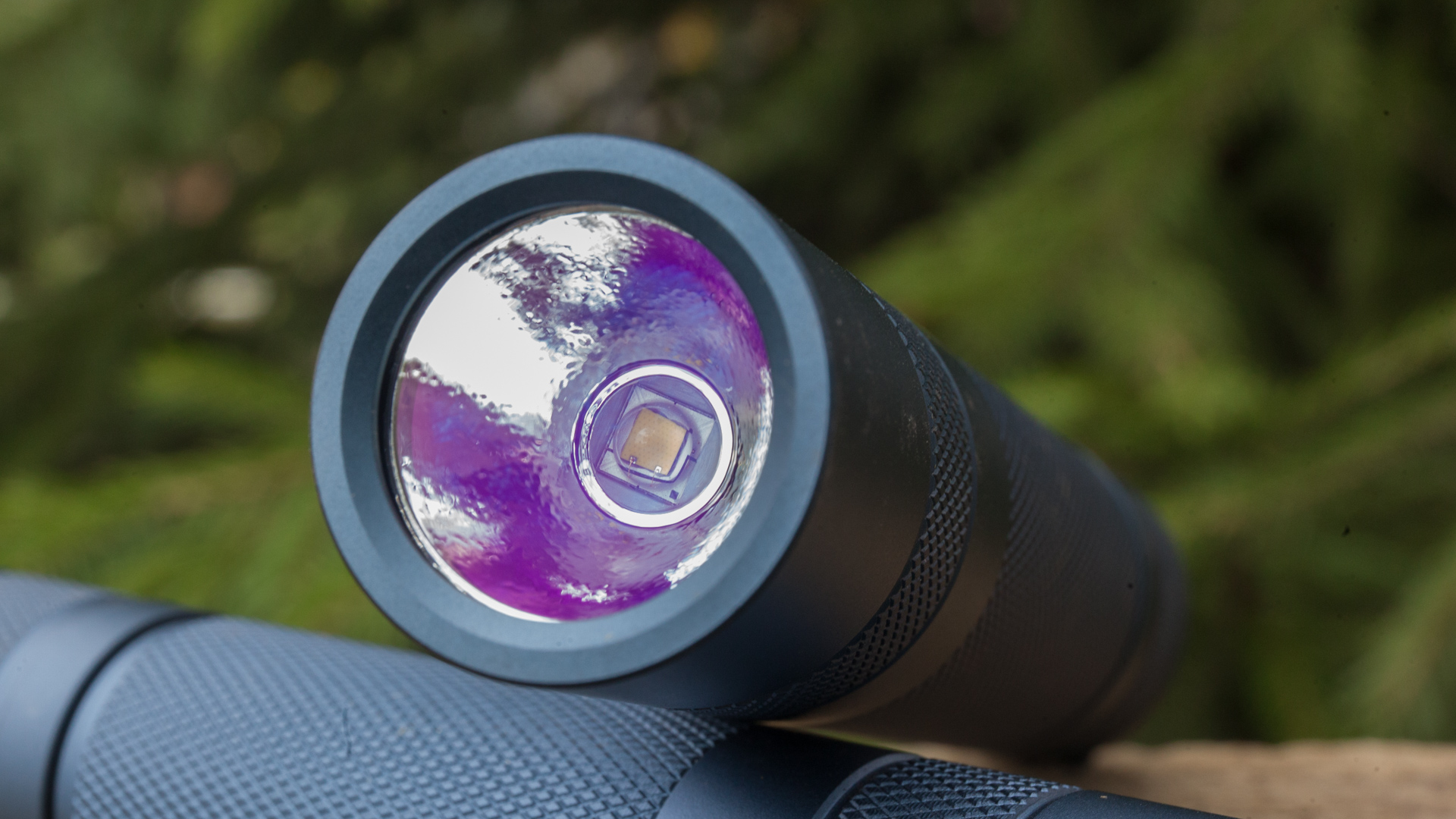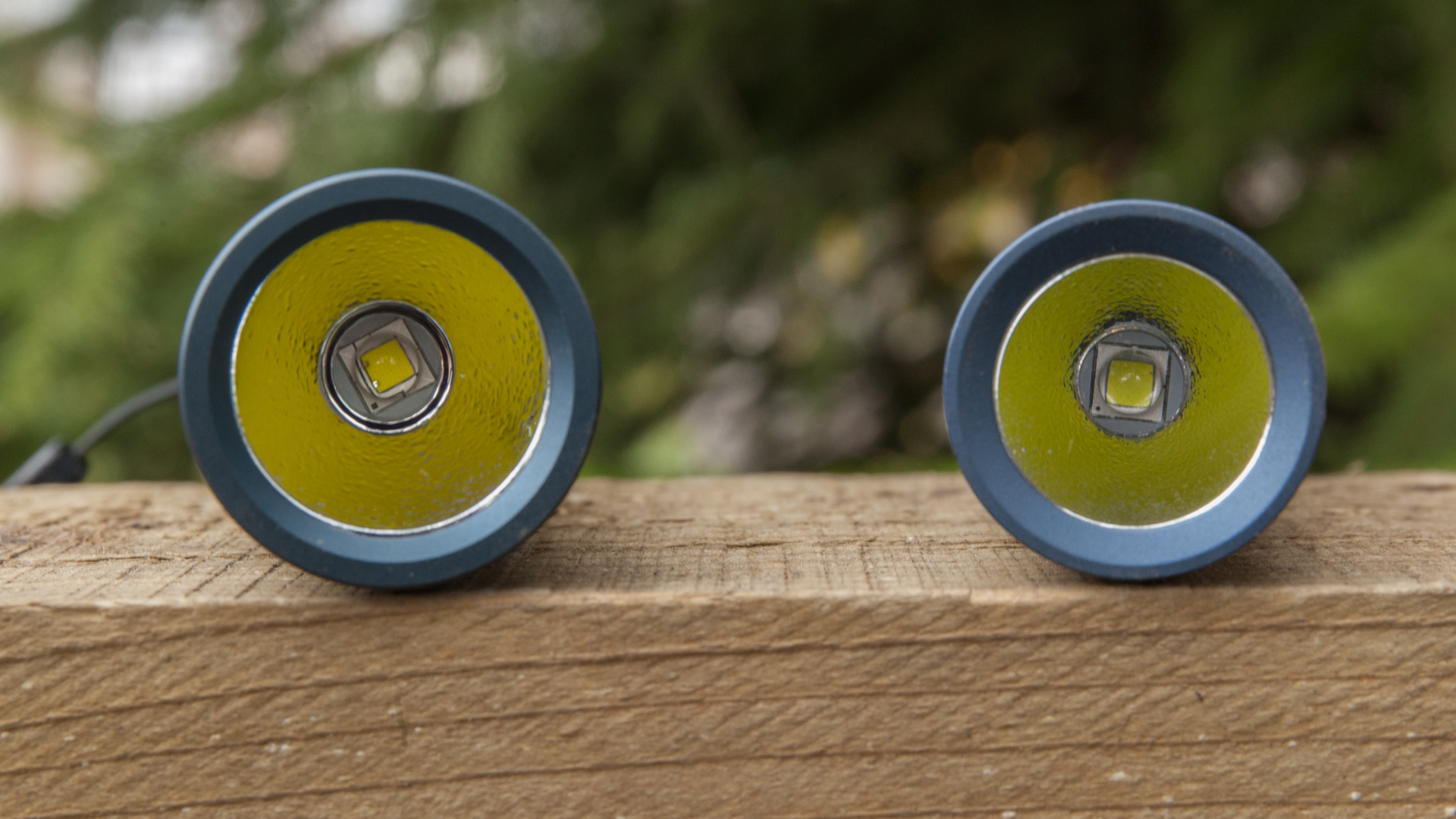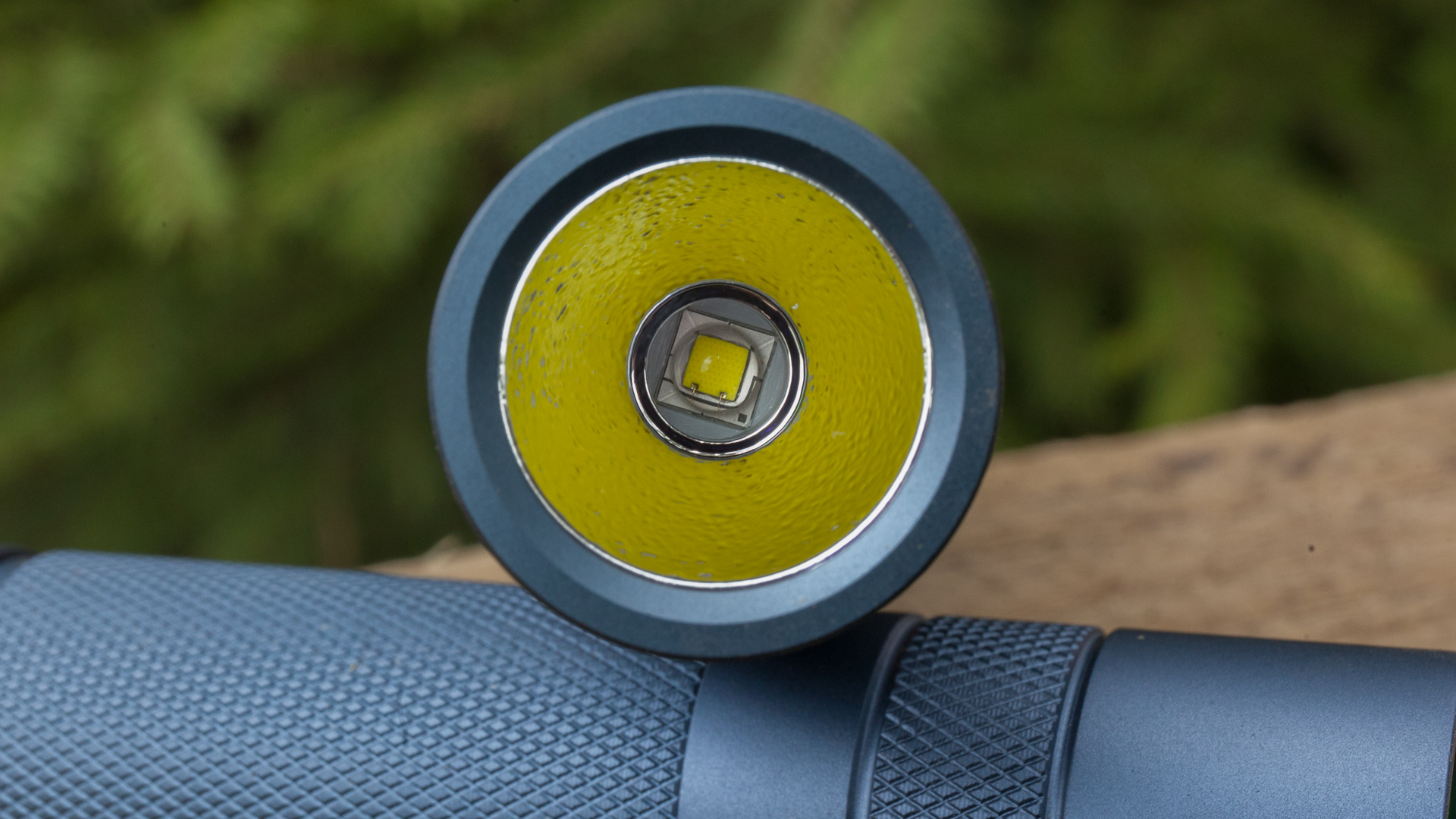 UI
the simplest possible
on-off with click
switching modes by quick clicks
There is mode memory
Everything is pretty decent here except for a huge gap between 3% (about 70-80 lum) and 30% (700-800). Something of the order of 10-15% would fit perfectly.
If you get biscotty driver, you can deal with this, by the way
No strobe, no SOS. great
How the Convoy S21A shines
 
Bright, good light, pretty comfortable for any ordinary needs
30% gives virtually the same brightness as Convoy S2 + (in its classic form with XML-2 and 4×7135) at 100%, the side light will be symbolically narrower, and the center is definitely more bright, the throw will be longer. Well, the maximum brightness is much, much greater. There are 6500K or 5000K to choose from. Of course, I'm completely and completely for 5000K.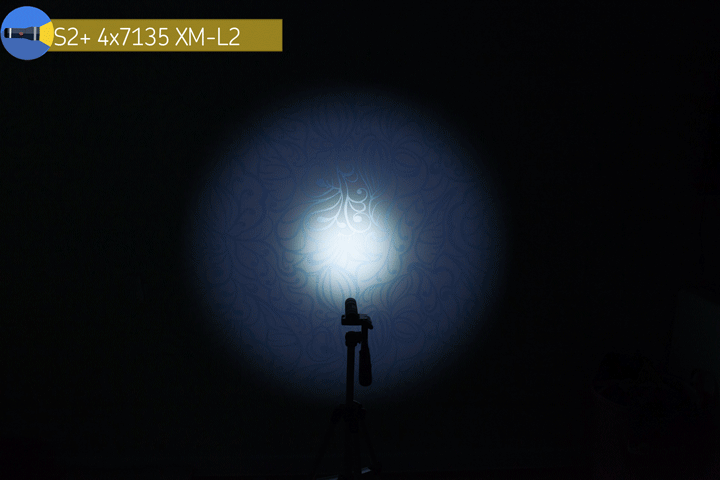 Compared to S11, the light is definitely wider. Although, it's worth mentioning that version of S11 that I had has a smooth reflector and it's also worth making a correction.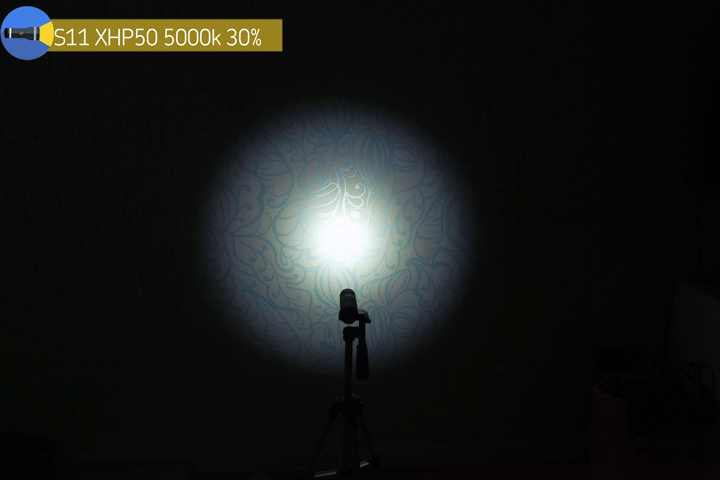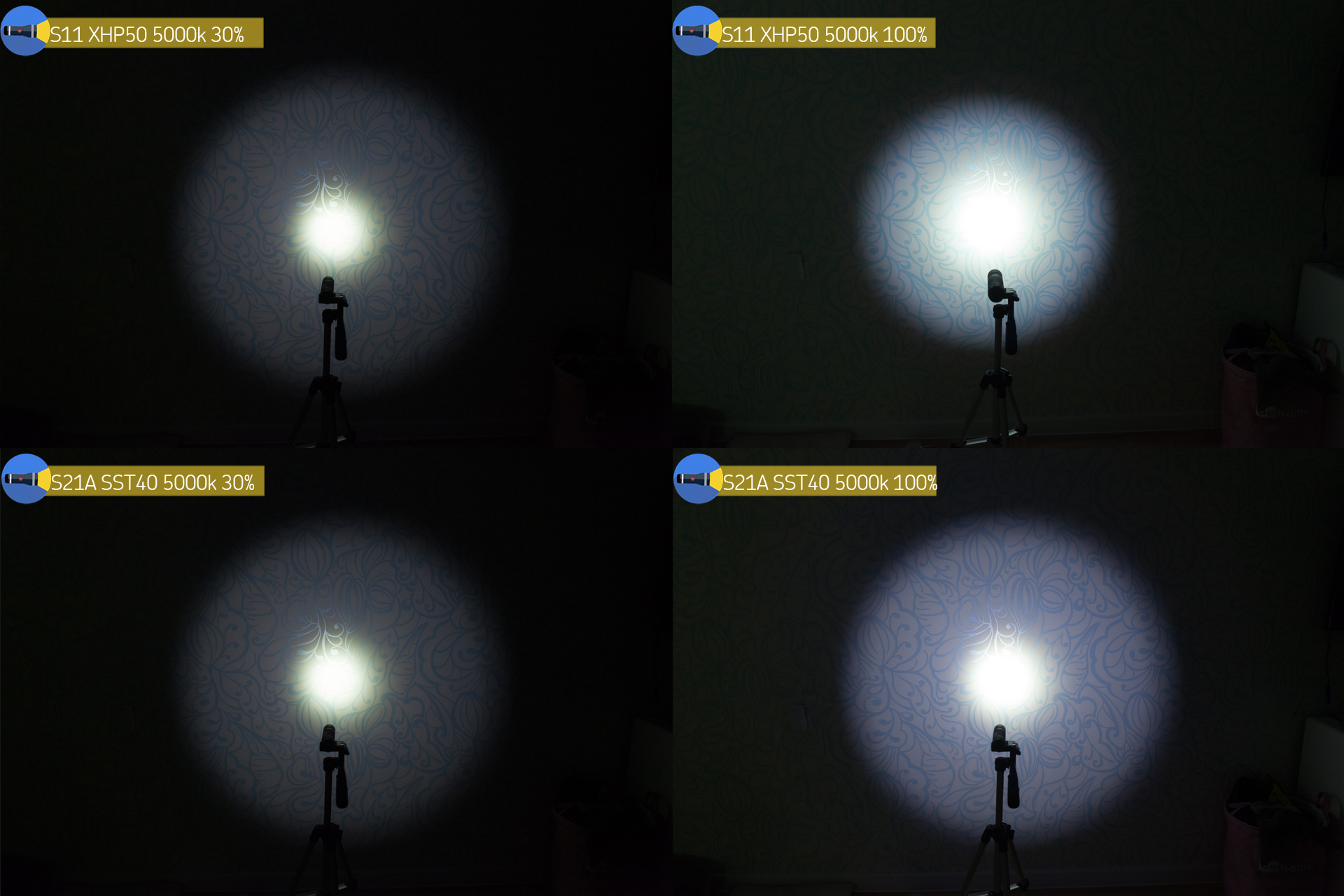 To avoid the inevitable and fast overheating at 100%, Convoy S21A has a thermal cut-off at 55 degrees. Cooling does not affect at all.
Convoy S21A gets pretty warm even in 30% mode, to a tangible but not uncomfortable level. The same Convoy S11 will take much more space in your pocket, but it will be able to digest this amount of heat effortlessly.
Upon reaching 2.9v the flashlight starts to signal the discharge by periodic flashing, then turns off by 2.8v.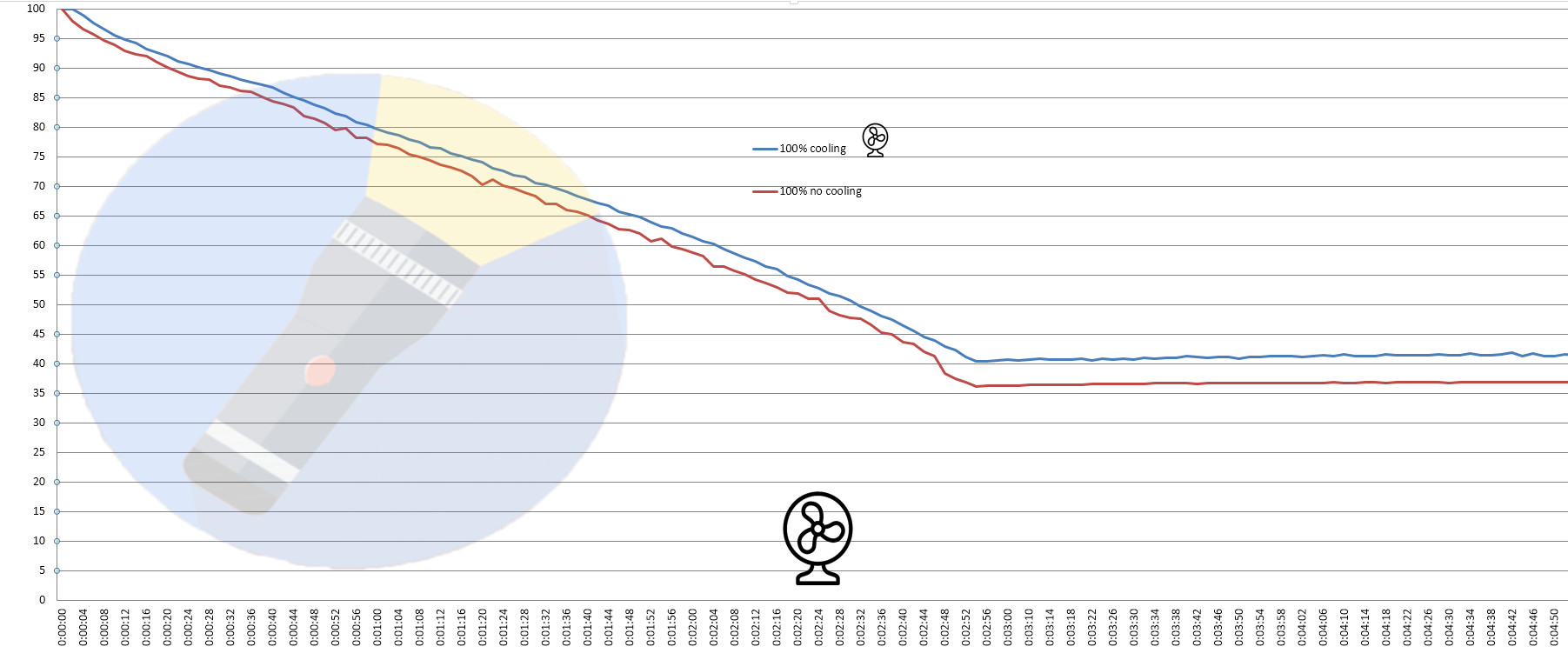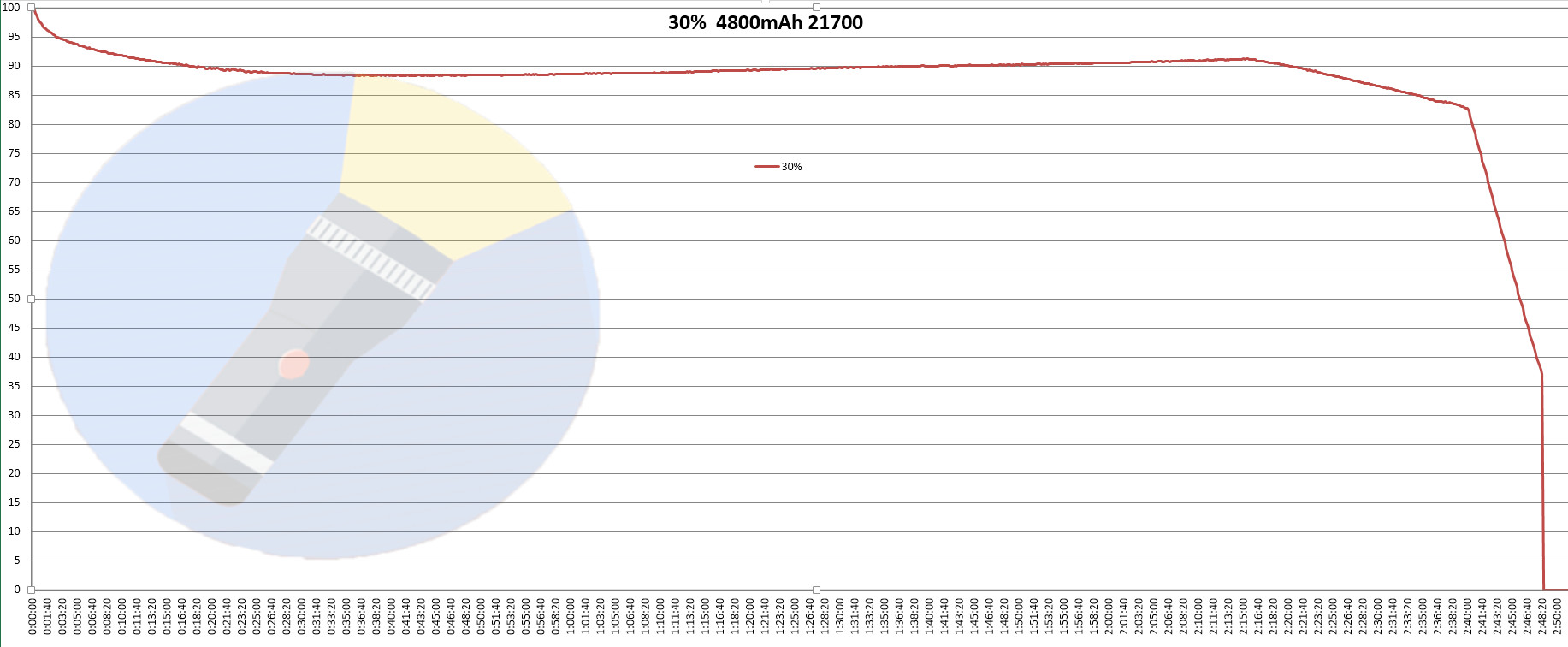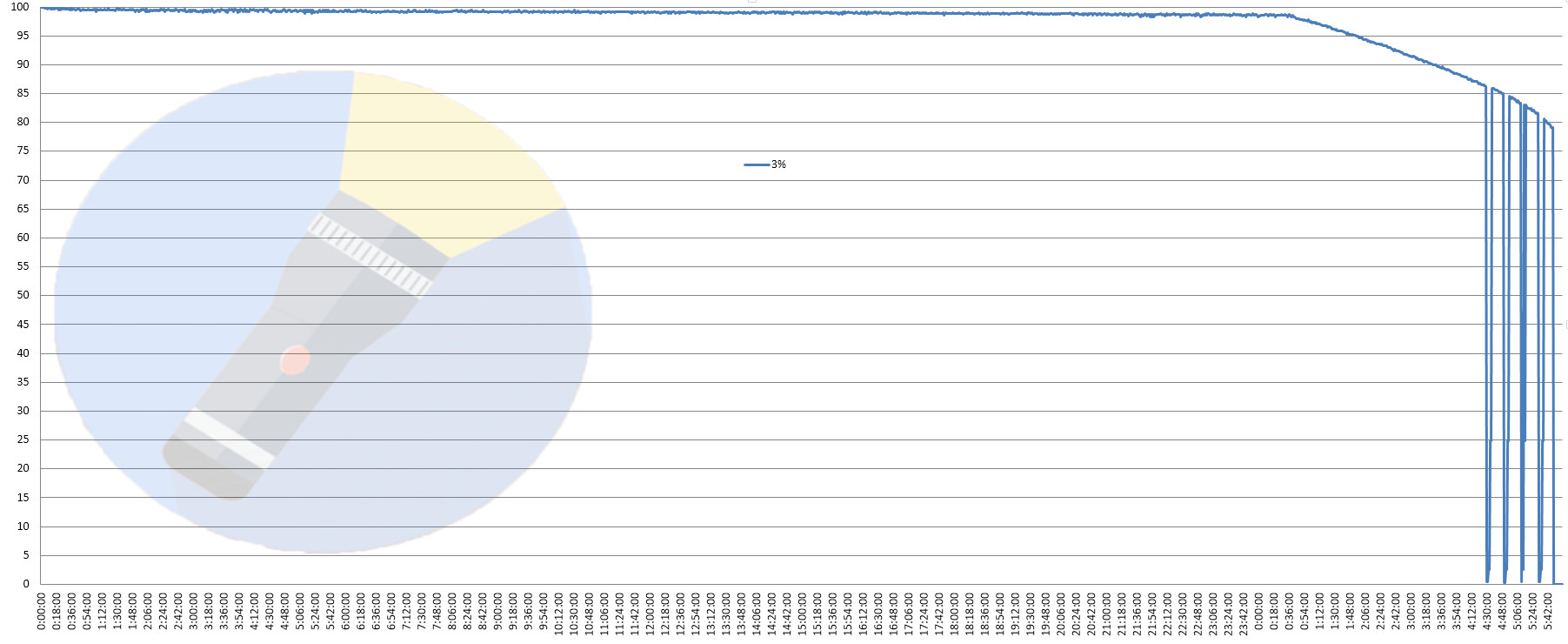 Regarding the modes:
third-party technical measurements are quite consistent with my impressions
100% – 1,770 lumens (0 sec) – 1,635 lumens (30 sec)
30% – 695 lumens (0 sec) – 675 lumens (30 sec)
3% – 82 lumens
0.3% – a purely shelf light, convenient not to go blind. But, since there is no direct access to it, you must either turn it on and get to this brightness with your eyes closed, or turn it off in this mode in advance.
3% is enough for you to work indoor, in the size of an ordinary room, or to highlight your path in a radius of 5-7 meters outdooor. This is also pretty good range. And the runtime here will be colossal.
30% – excessive for indoor use. It may even be too bright for lot of regular outdoor needs (although, of course, it is better to have more light then lack it). It is rather a light for forest walking to see far and wide enough. 3%, as a pure light for a simple walk, I repeat, is enough.
Well, if you need something bright with some throw, then 100% is at your service. A casual user, ignorant of flashlights, may be shocked that such a generally small in size and price flashlight can give out such brightness.  
In the first photographs, all this difference in light distribution between the classic and updated models is clearly visible.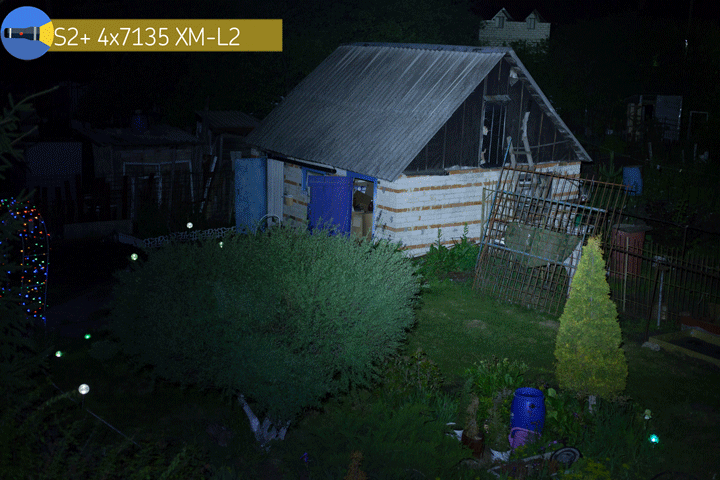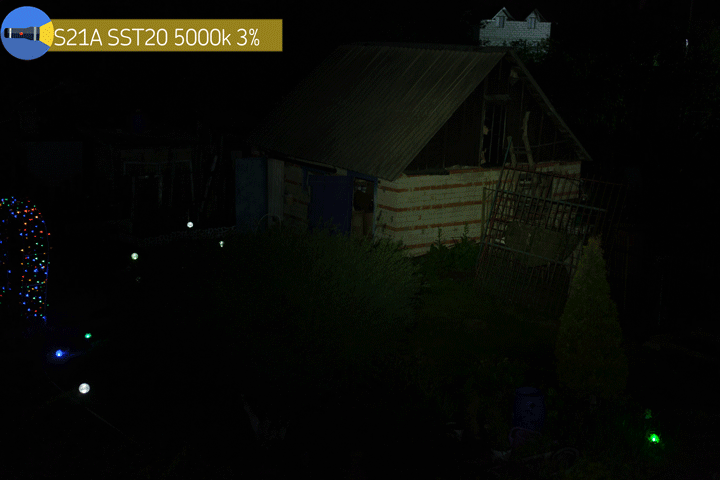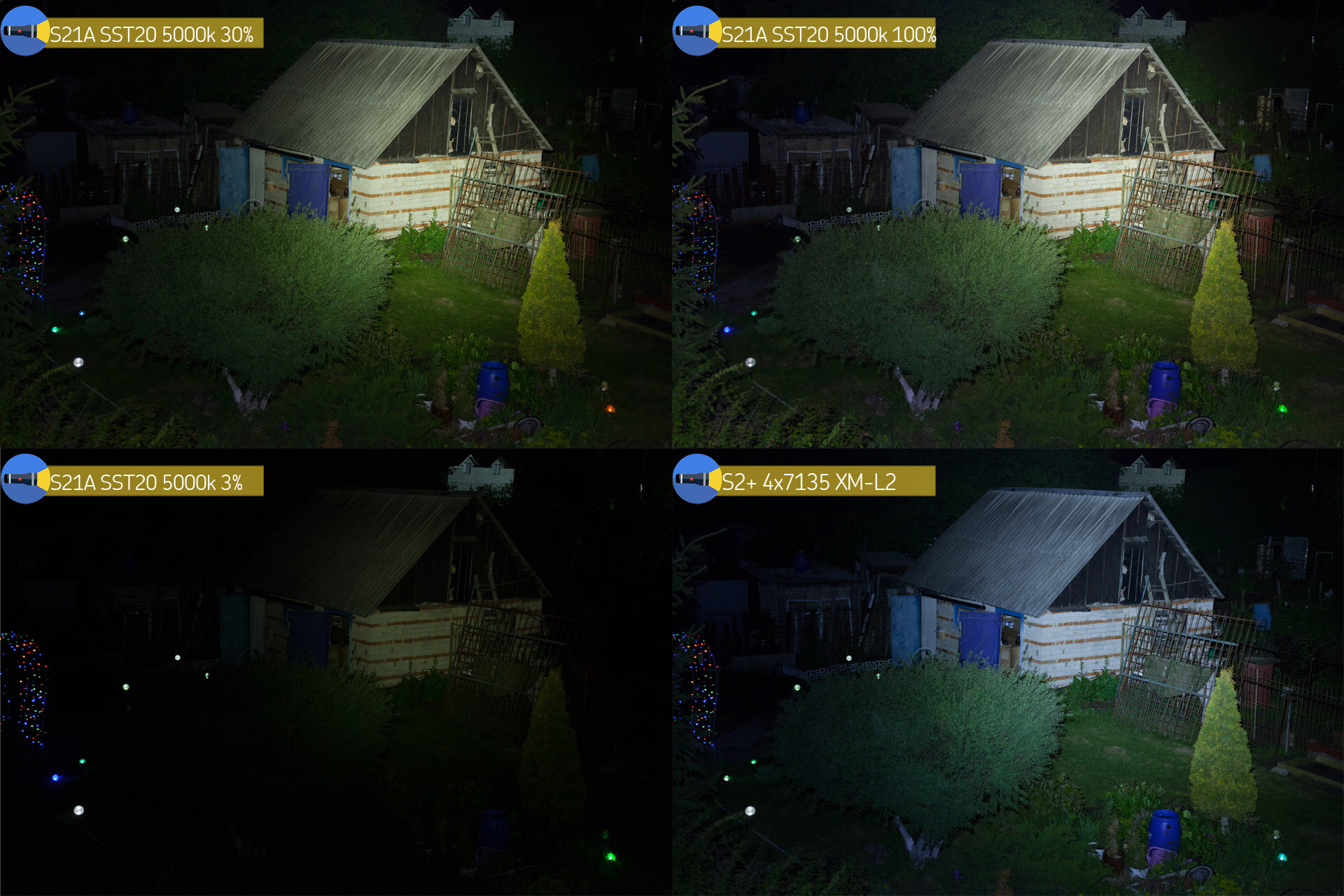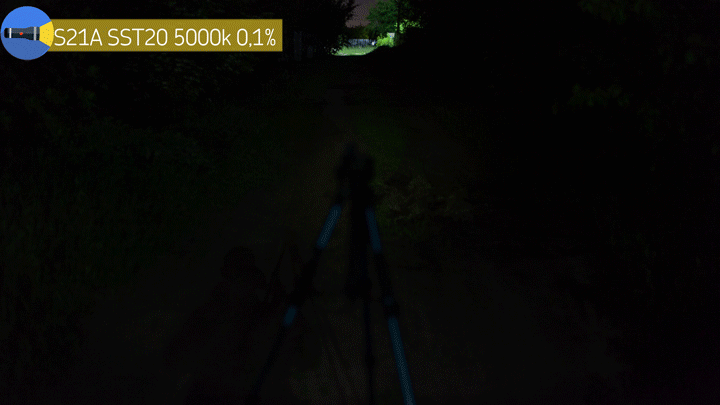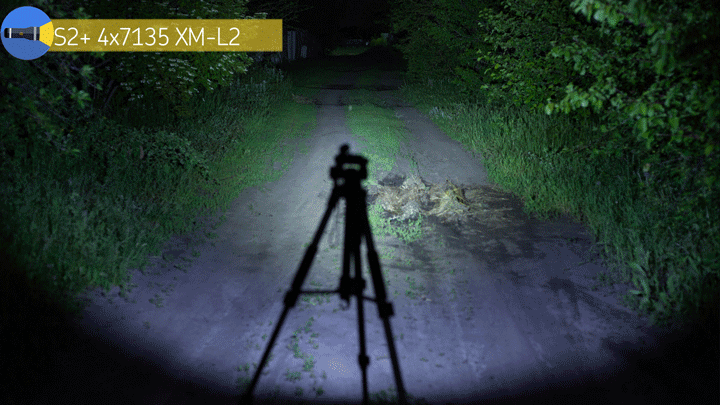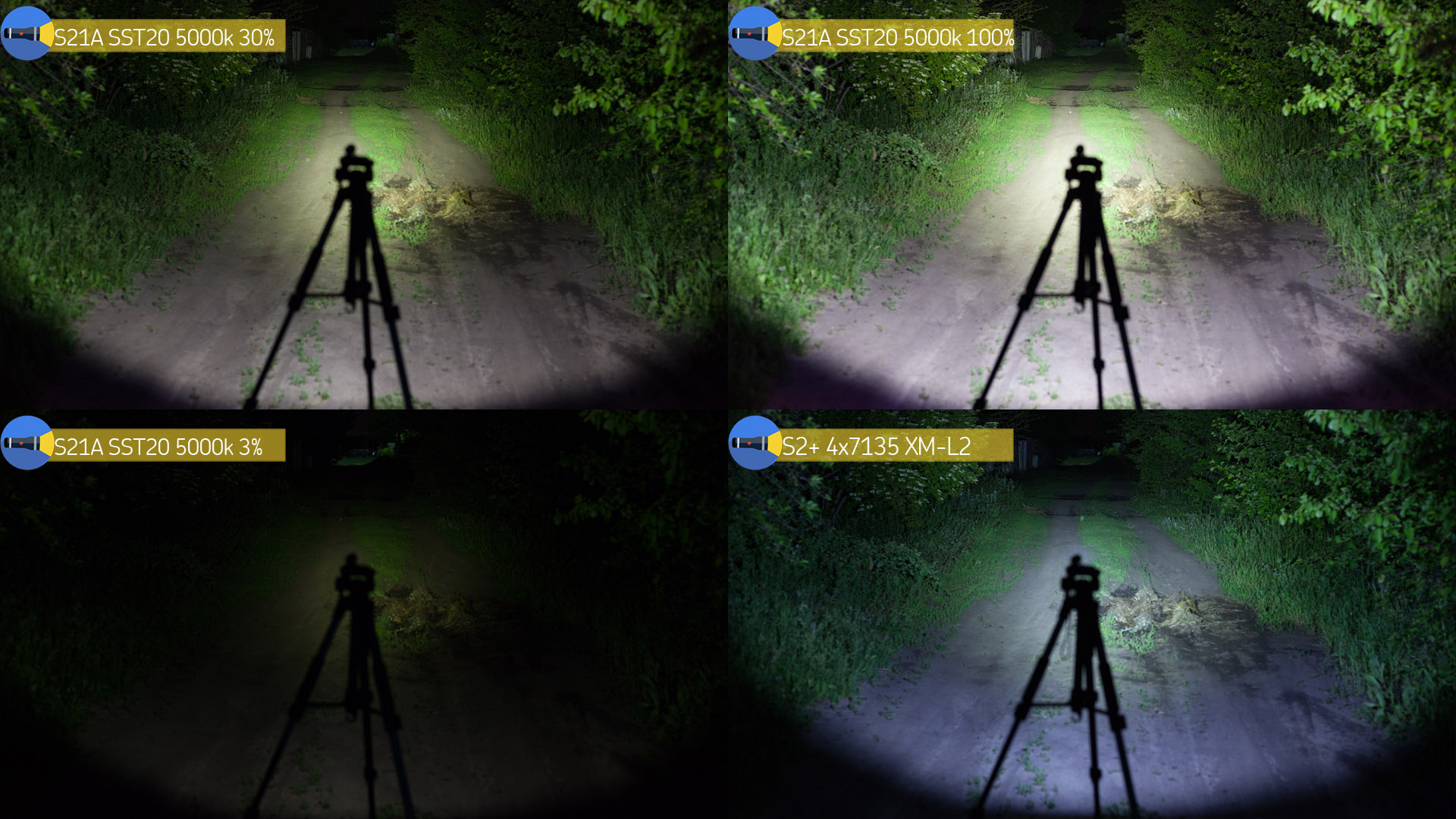 50m
 Here S2 + is already working to the limit. S21A is still 30% well-off.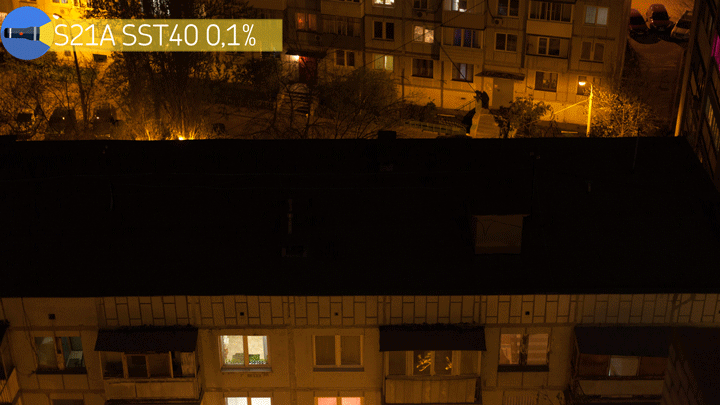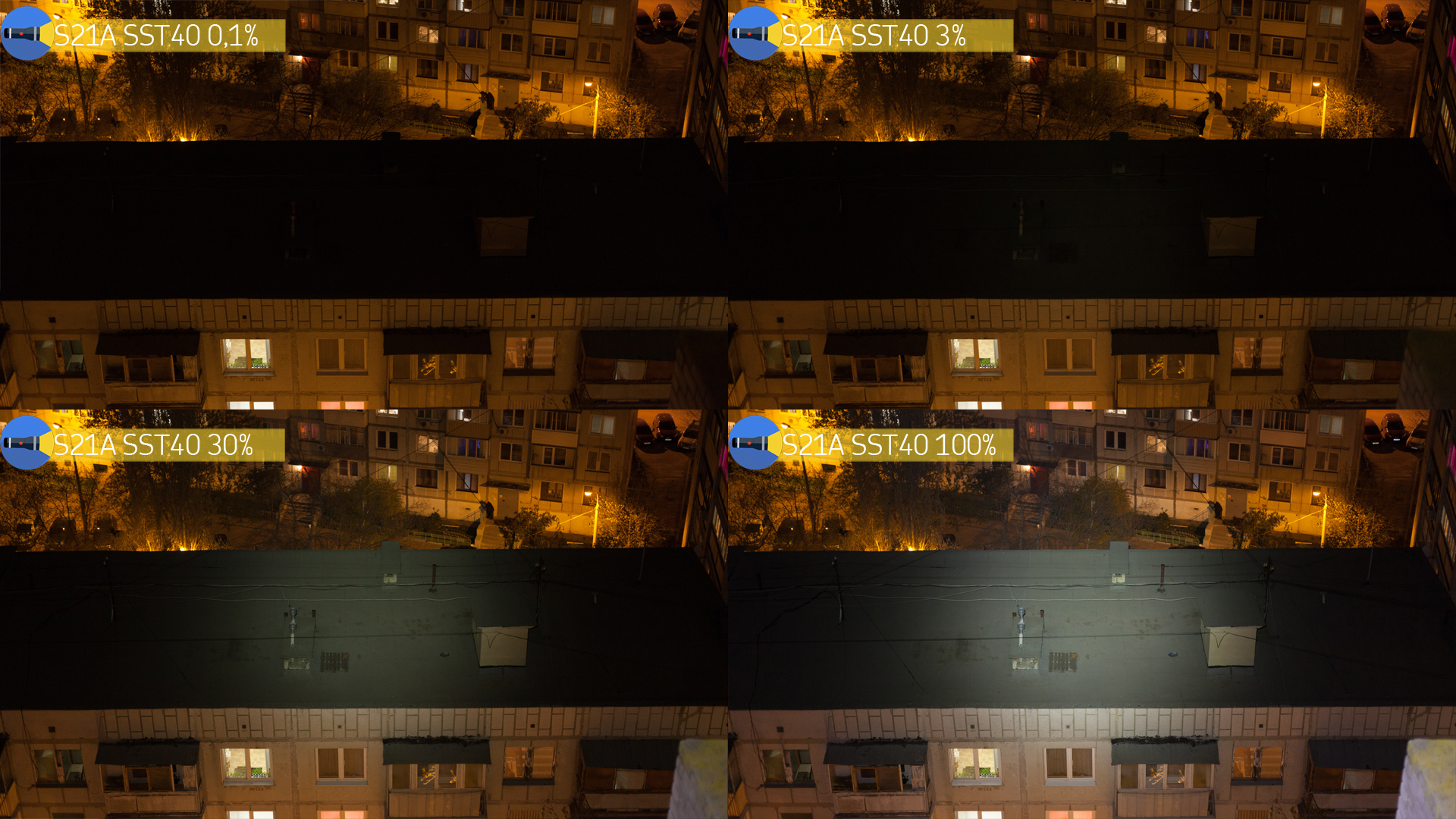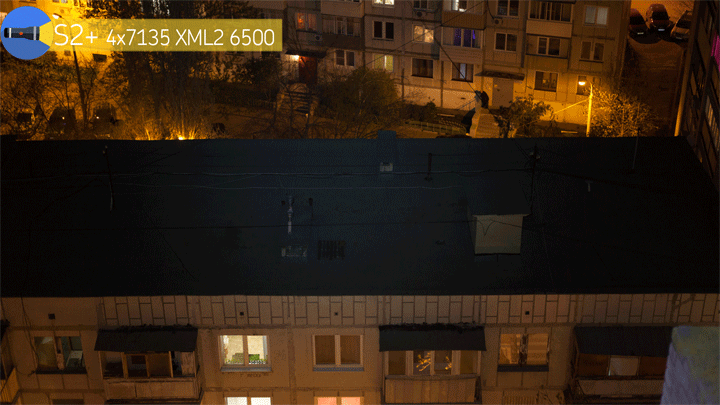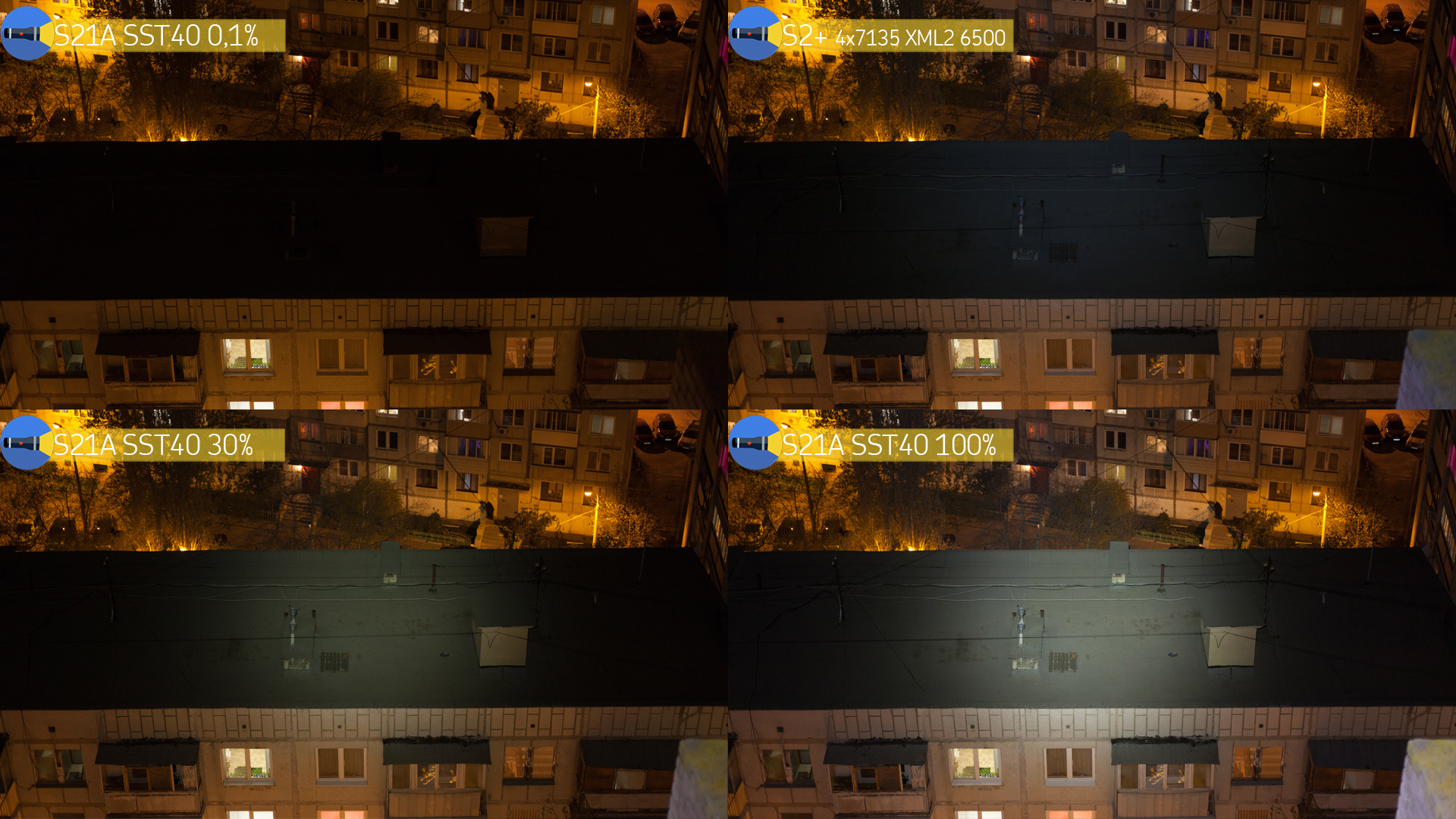 720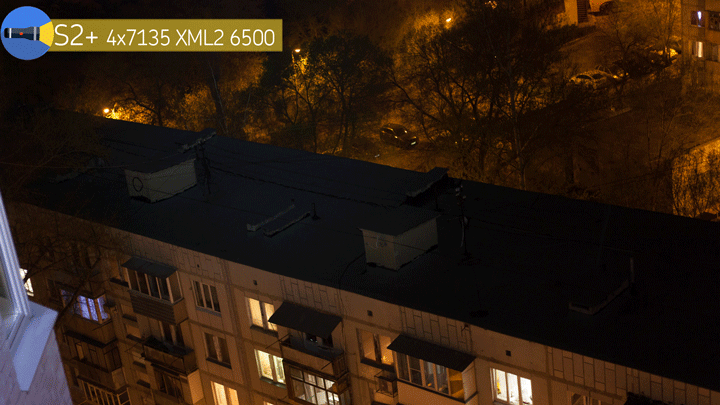 250m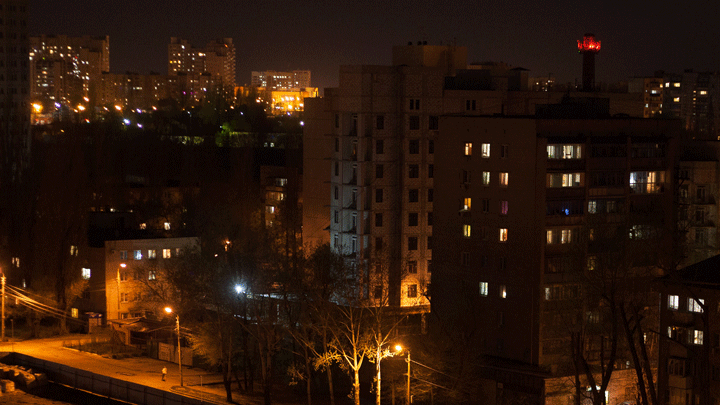 i was surprised to see some light even at such a distance.
 Traditionally, the Convoy S21A video review contains much more examples of how this lamp shines.

 
General impressions
Convos S21A is not an ideal, but very good update of the old Convoy S2 +
This flashlight remained in the same design and practically the same size, but contains a way more suitable battery for its considerable brightness (4800-5000mah versus 3400-3500mah) and received good stabilization, unexpected for its small price.
And yes, the flashlight is really bright. And if the S2 + brightness was enough for virtually all household needs, then what can we say about S21A three times superior to it? Damn, about 5 years ago I gave $ 80 for the Olight Mini intimidator with the same brightness, and was happy – it was a very good discount. And now a flashlight with such brightness costs $ 18 … Yes, it has a much simpler design and UI. Are you ready to put up with this at this price? I am sure that you are.
If we talk about the CONs – i see only one, gap between 3-30%. You have to overpay and buy biscotty version to deal with this. But, frankly, for a couple of weeks of testing at the cottage, this basic Convoy S21A quite suited me. In more details, I would label it as "quite tolerably", while with something like 10% level, it would be "yes, just what you need".
What I will say in the end. If you often use a higher brightness than Convoy S2 + can give, and there is no size limit – I will still take Convoy S11 or S12, which will better transfer and dissipate heat. (not to mention the Convoy M3 light grenade).
Convoy S11 will give better throw, especially with a smooth reflector, while Convoy S12 will be an excellent low-cost solution for those who are looking for the most diffused low beam.
But if you do not plan to climb often to 100%, and you are quite satisfied with working at maximum brightness of the same classic S2 +, but prefer way better runtime – take S21A. The size will be practically the same, but it will work much longer, and even with full stabilization.
In short, the model is quite suitable, but with a reservation for a gap in the modes.