Friends, this is just an amazing update of well-known Batons. I've already reviewed models that manufacturers thought of as tactical, but they were all much closer to the EDC in real use.
But the Olight Warrior Mini was deliberately created as an ordinary pocket model, like the same Baton models (see the review of the cool Olight Baton Pro). And since the modern Olight tail button also works as a charging contact, its installation in the tailcap was only a matter of time.
In short, please love and favor – review of Olight Warrior mini. I am sure that there are those among flashaholics, who want just such an EDC flashlight with tactical UI. If you can deal with Olight proprietary batteries, this will be damn good choice, IMO.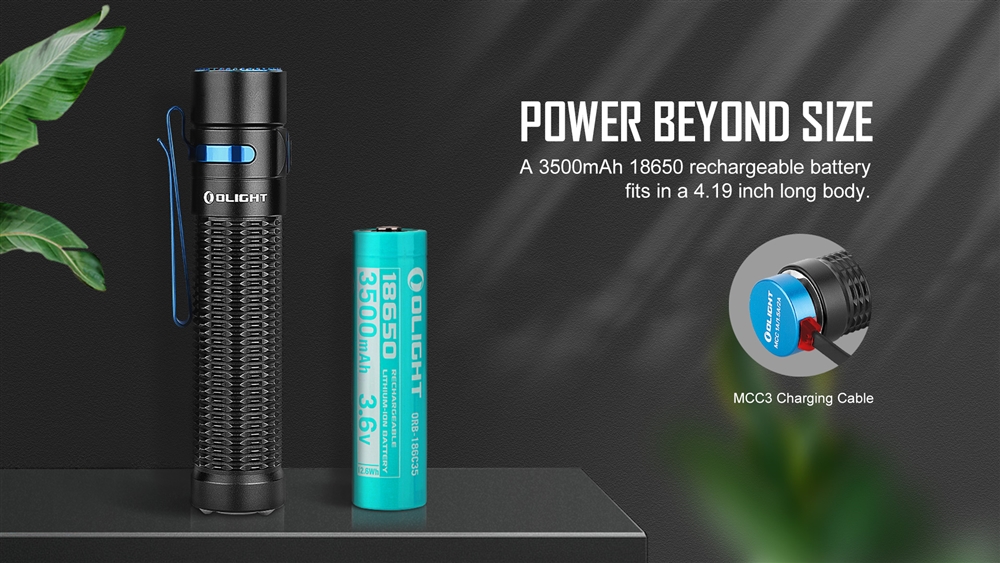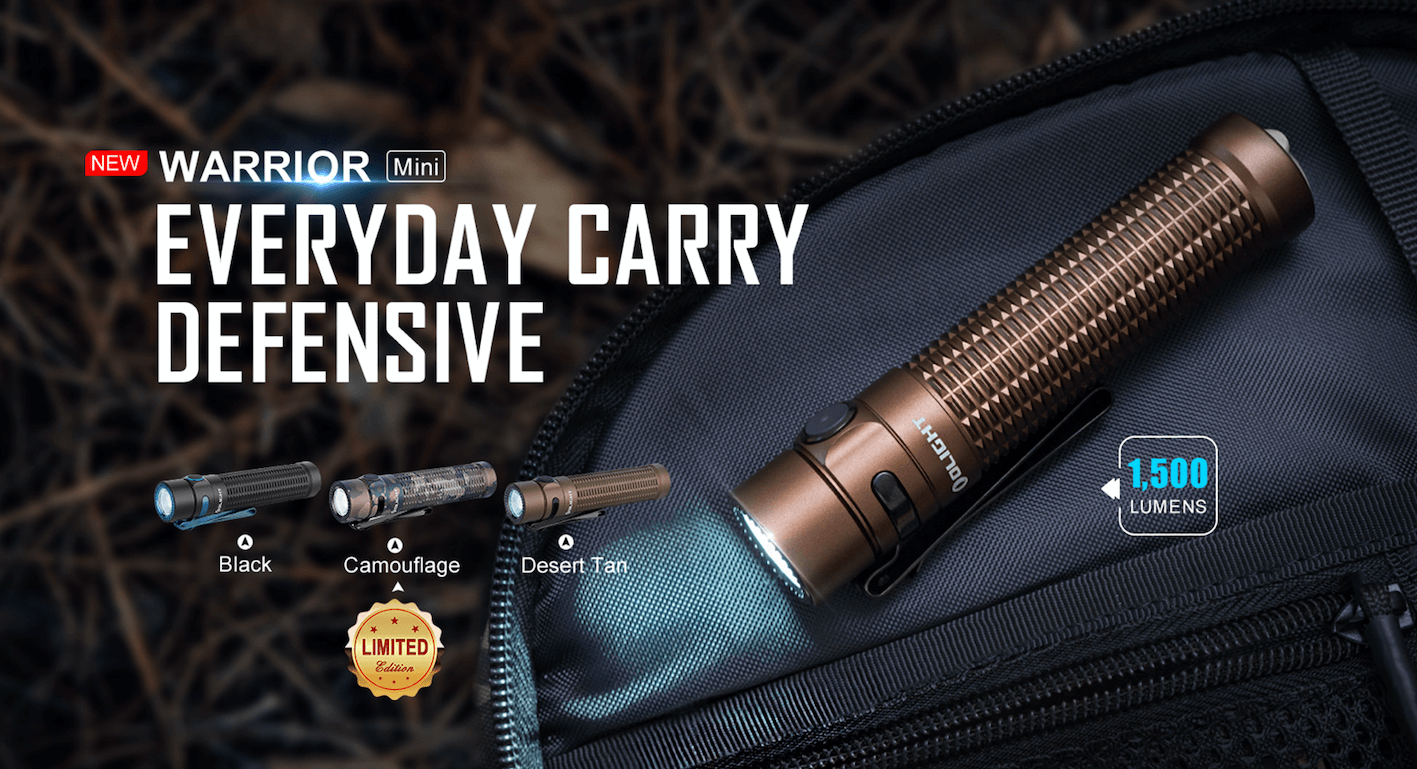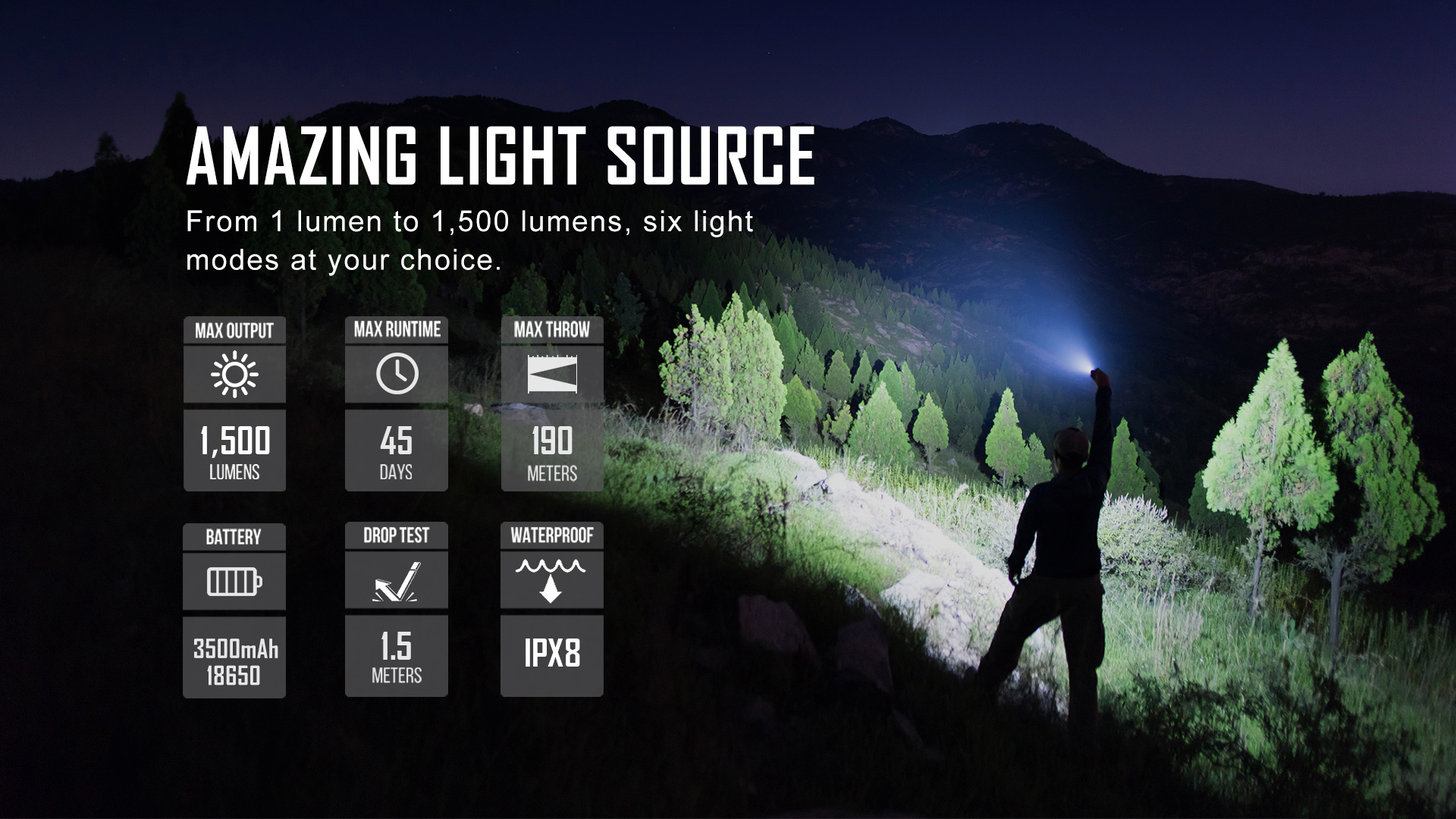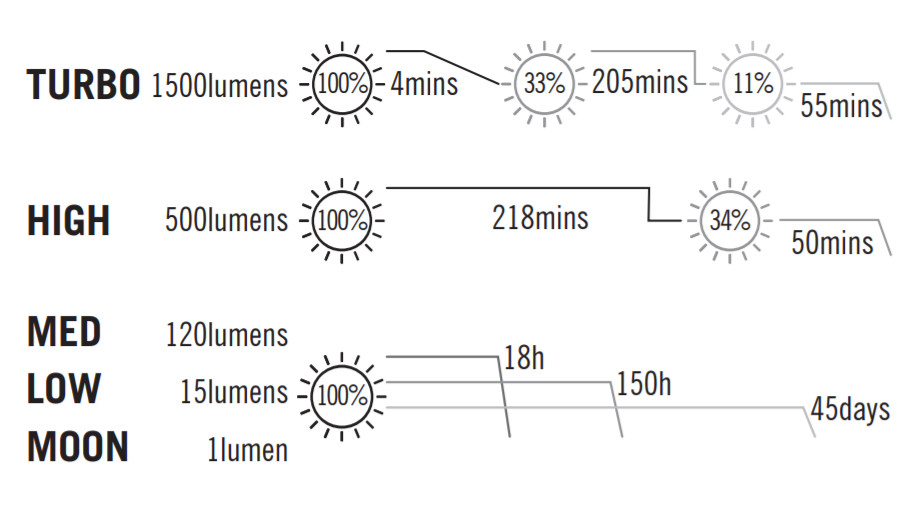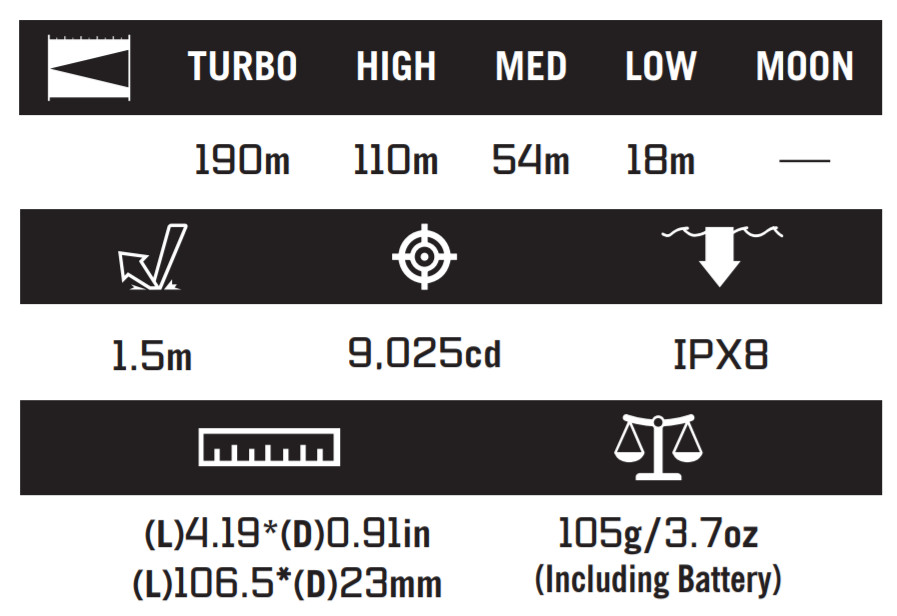 Specification:
Features:
TIR optics made it possible to reduce the dimensions of the flashlight by eliminating the reflector from the head.
Flashlight control button with battery power indicator that glows red when the battery is low.
Battery charging system via Olight MMC III magnetic wire with CC&CV charging profile and Olight ORB-186C35 3500 mAh battery included.
Overheating protection – "Safety" lowers the luminous flux by ≈ 65% after 120 seconds of operation in Turbo mode.
Multifunctional flashlight control button with six brightness and Strob modes
Memory function of the last brightness mode (Except Turbo mode).
Detachable clip, with which you can attach the flashlight to the visor of the cap and use it as a headlamp
The lantern sits perfectly on the end and can be used as a candle.
Quick access to turbo mode: just double click on the switch to activate Turbo mode
Dual switches: side switch for daily use and two-stage end switch for tactical use.
The minimum self-discharge current is 30uA.
The flashlight has a 5-year warranty.
Specifications:
Light source – LED Luminus SST-40 CRI 70 Cool white 6000-7000 K.
The service life of the LED is 50,000 hours (about 5 years).
Luminous flux power: 1500 lumens.
Luminous flux range: 190 meters.
Luminous intensity: 9.025 Candela.
Lens – acrylic high-temperature TIR optics with 90% light transmittance, central beam angle 30º, side illumination 105 °.
Power supply: 1 x Li-ion 18650 3.7 V. (Olight ORB-186C35 3500 mAh battery included)
The Olight ORB-186C35 battery is charged by magnetic USB charging with a current of 1500 mA (7.5W).
During charging, the indicator on the power-on charging tablet glows red, as the battery is charged, it turns green, the battery charge will be more than 95%.
The number of modes is 6: 5 brightness modes and 10 Hz strobe.
Brightness modes for 1500, 500, 120, 15 and 1 lumens.
Intelligent control driver circuit with memory function, remembers the last operating mode except Strobe and Turbo.
Metric anodized thread for long service life.
Fine grain knurling allows you to hold the flashlight securely even in wet hands.
Rugged, ergonomic body made of T6061 T6 aircraft grade aluminum with grade 3 (maximum) hard anodizing.
Shock protection according to FL1 Standard (falls from a height of up to 1.5 meters).
Increased body tightness according to the IPX-8 standard (submersion under water no more than 2 meters for 30 minutes) – provided that there are O-rings on the body of the lantern, lubricated with silicone grease.
CE and RoHS Certification certified.
Dimensions: 106.5 mm. x 23 mm.
Weight: 105 g (with battery)
KIT : Olight Warrior Mini flashlight, magnetic USB charger MMC III, Olight ORB-186C35 3500 mAh battery, clip, lanyard, instruction
▶ You can buy Olight Warrior Mini at Amazon or ALIEXPRESS ◀
PACKAGE AND APPEARANCE
All the same white textured cardboard box as for most of Olight models. Looks modest and decent.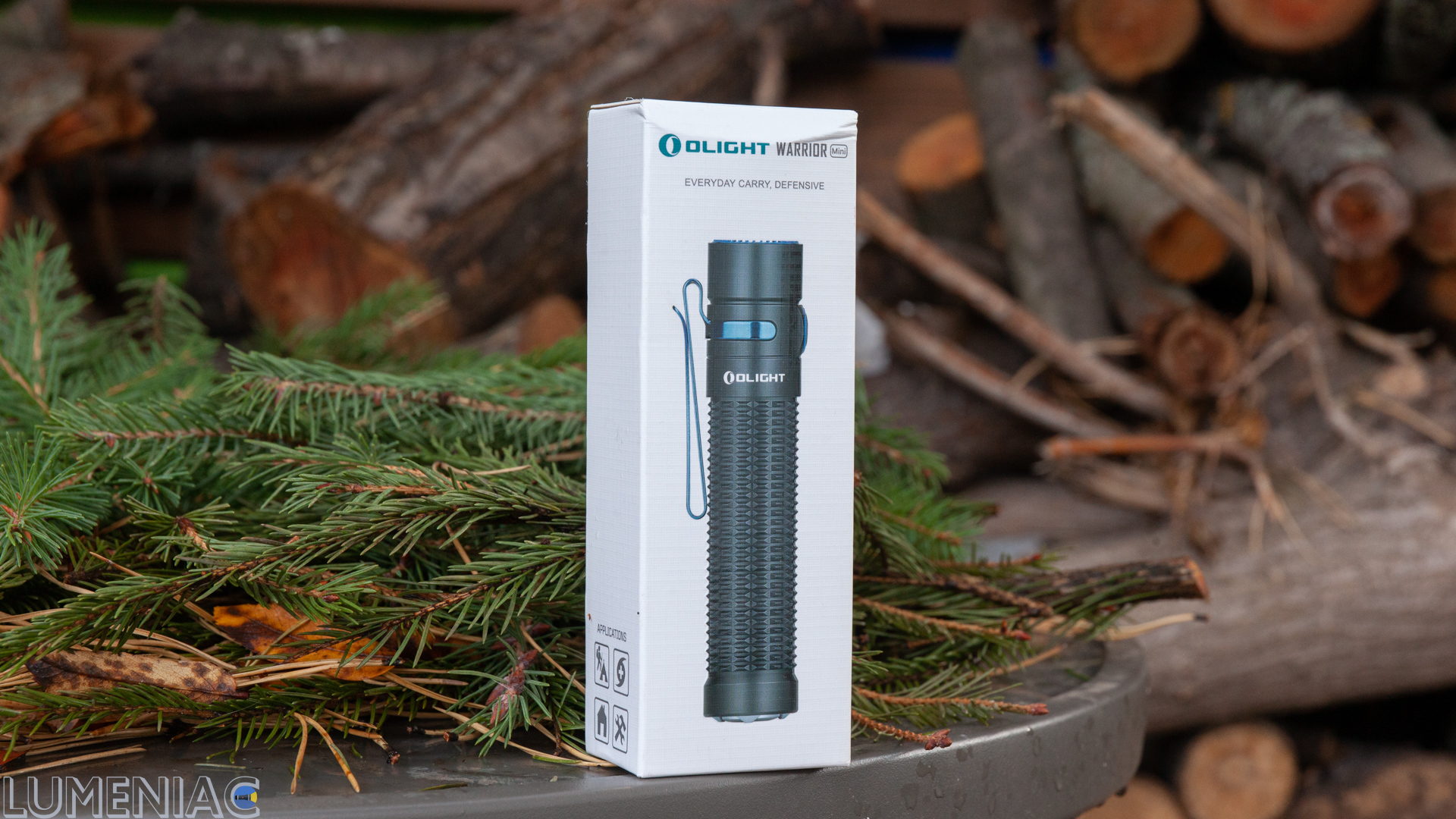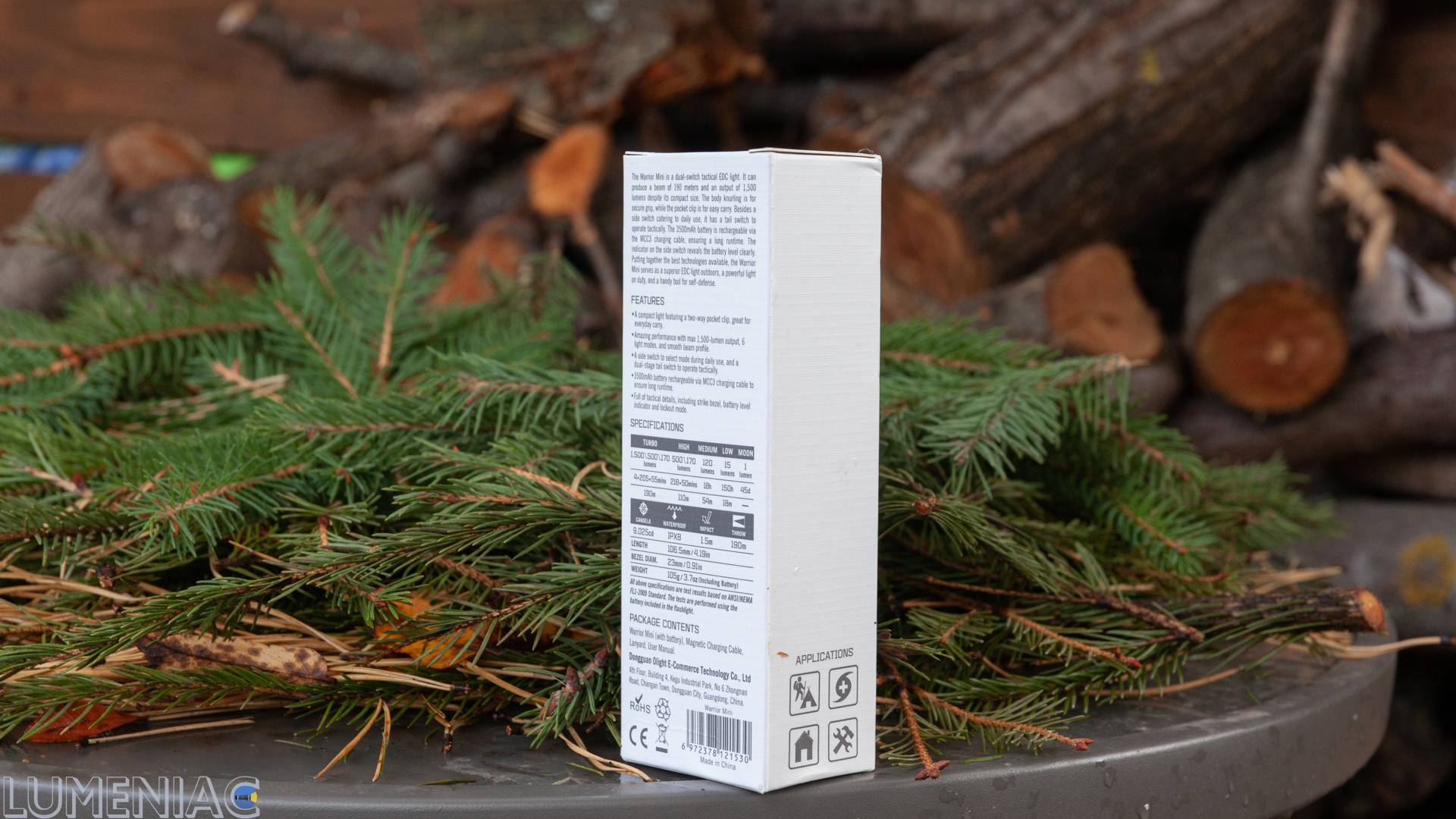 There is nothing new inside either.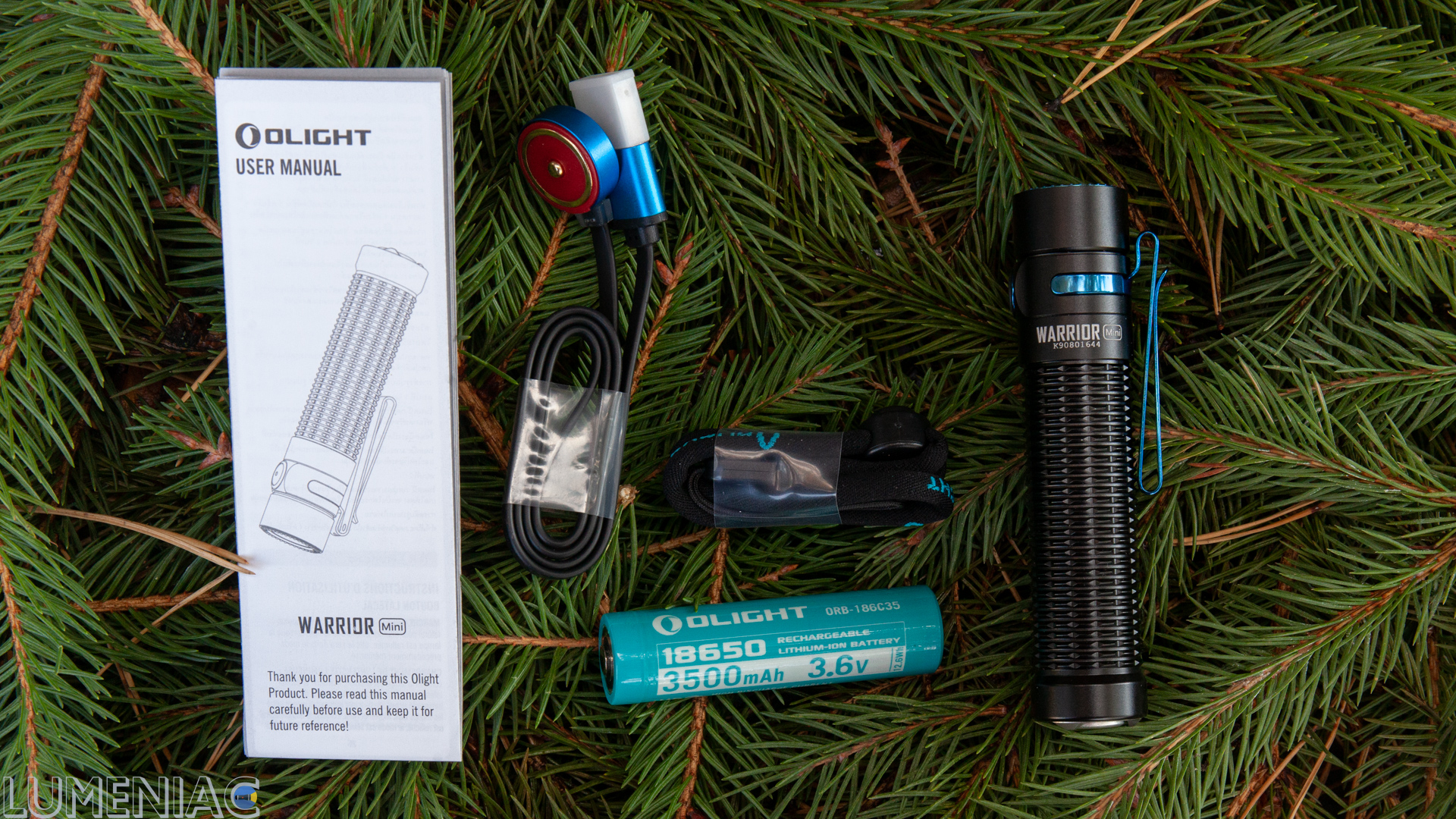 There is everything you need, besides holster.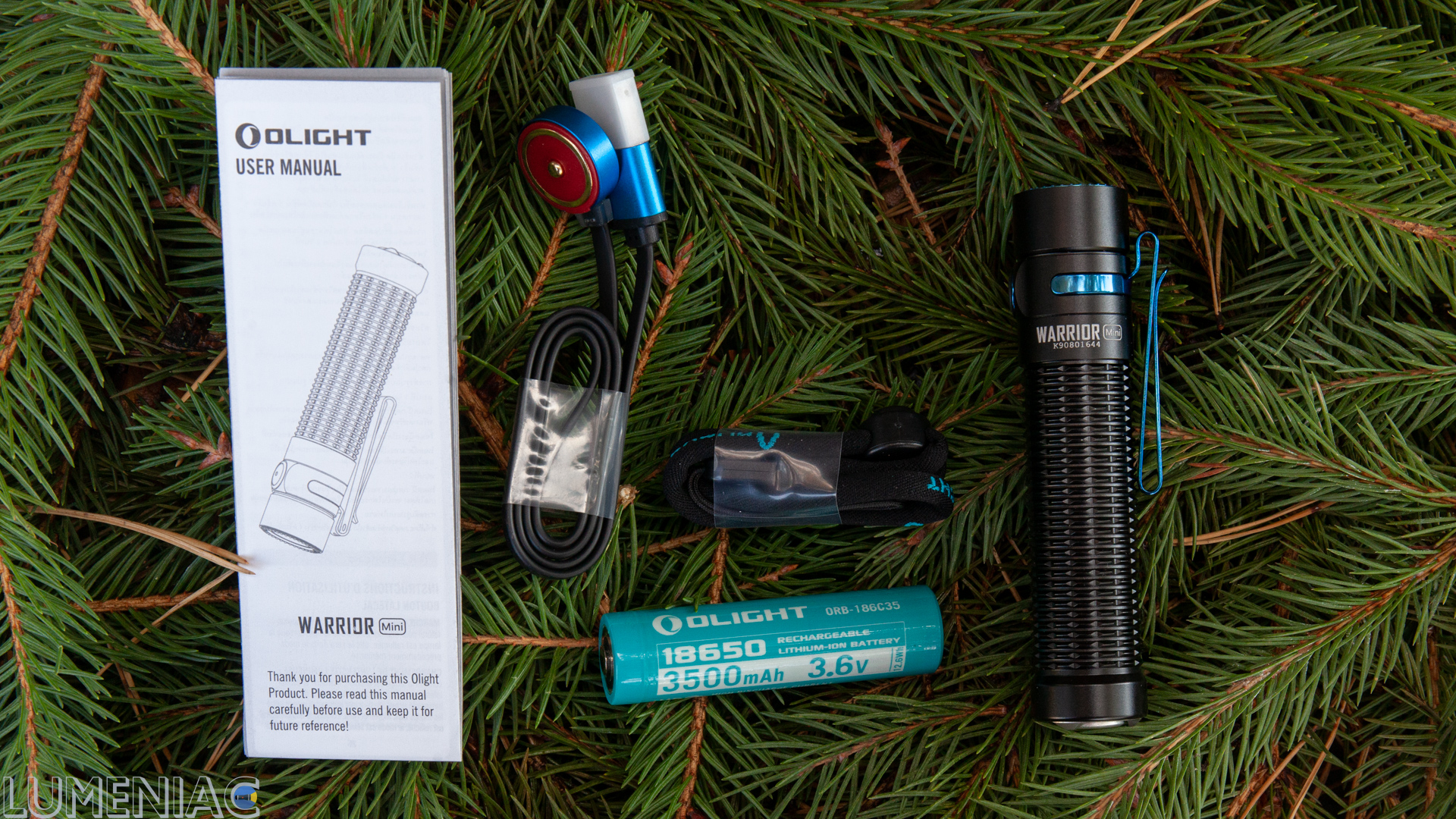 The flashlight is really compact and lightweight, pure EDC in its 106mm length and 100g of full weight.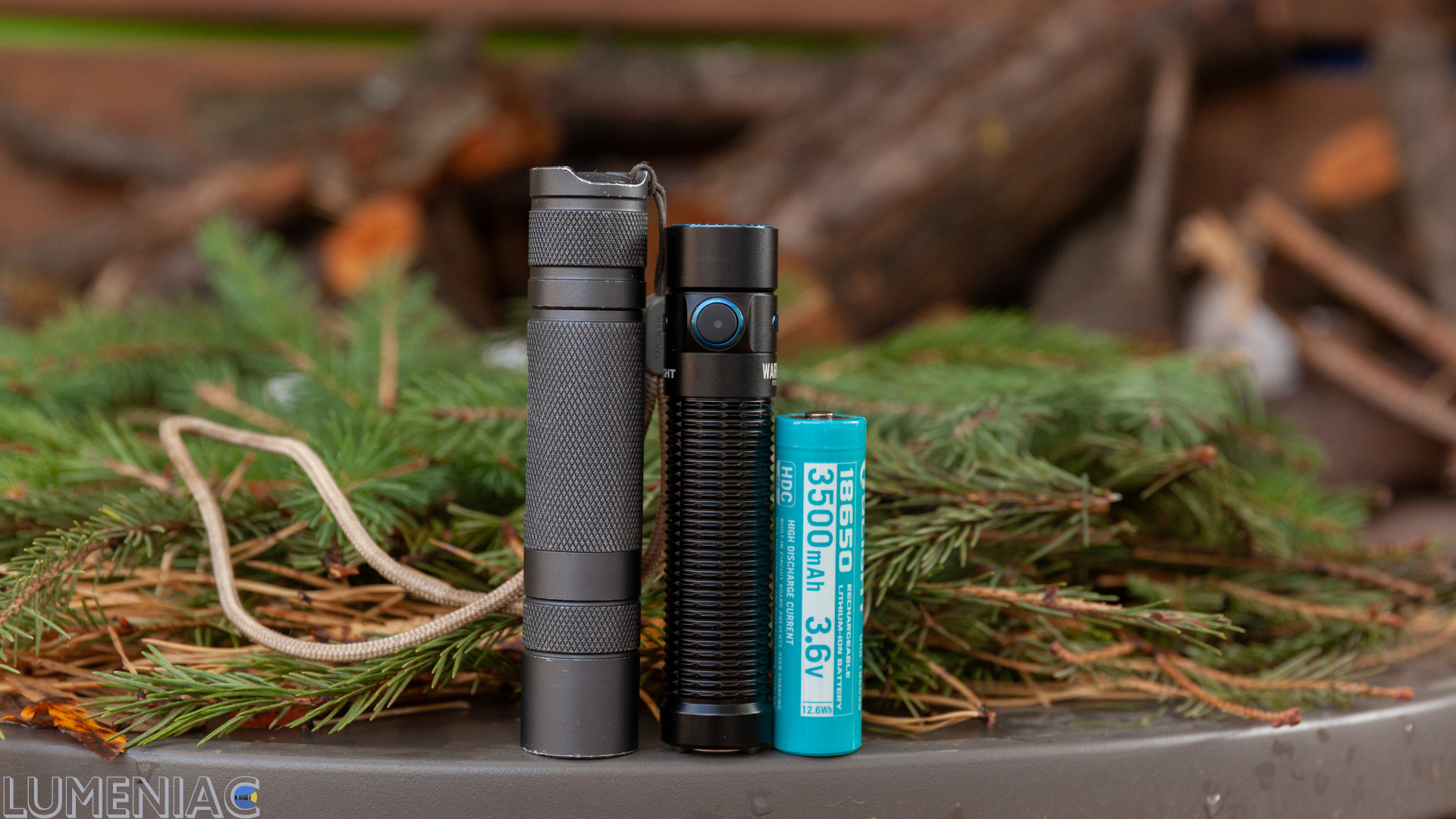 The exterior is entirely like most of recent Olight models, with the exception, perhaps, of the Seeker II.
see for yourself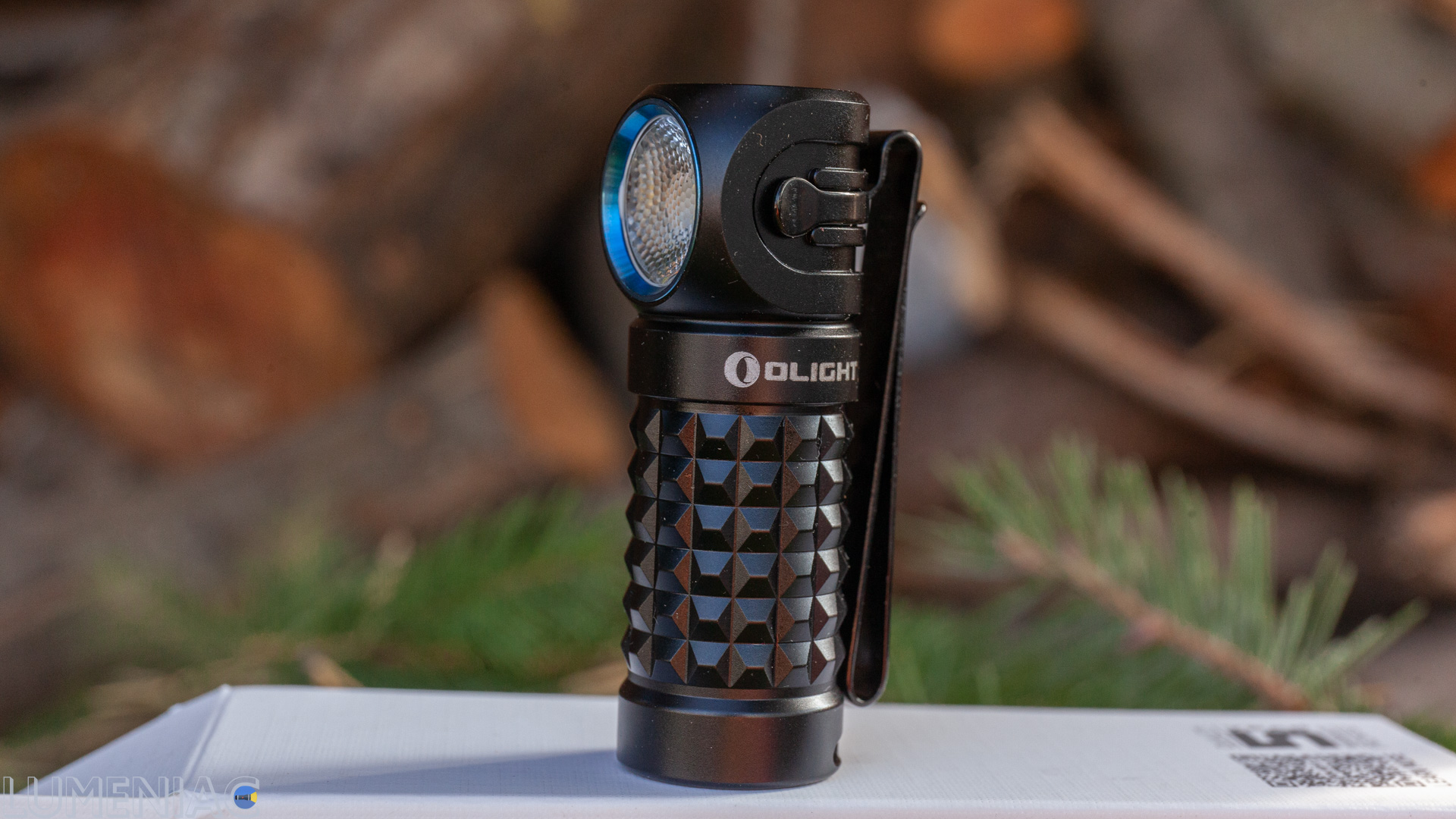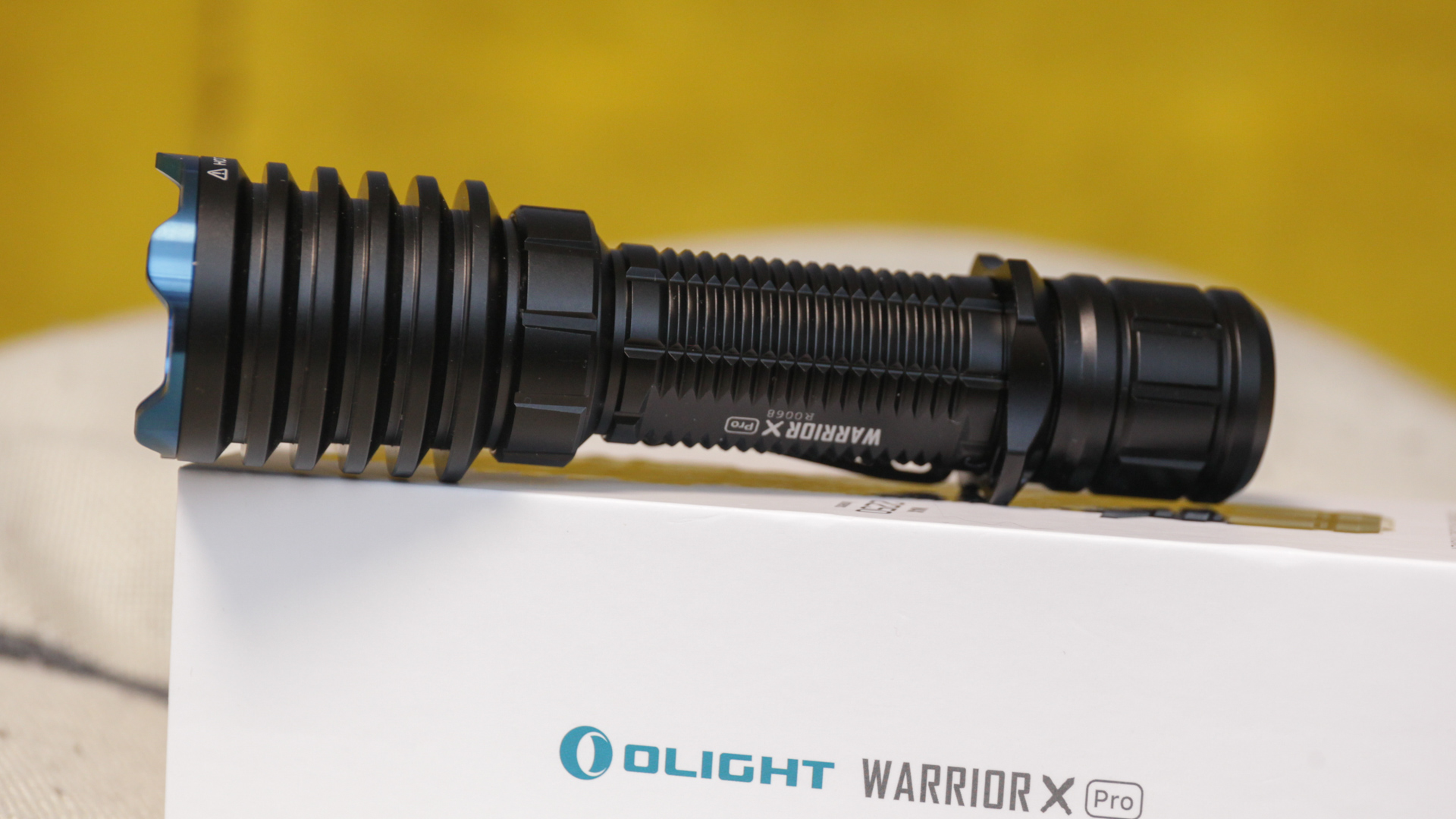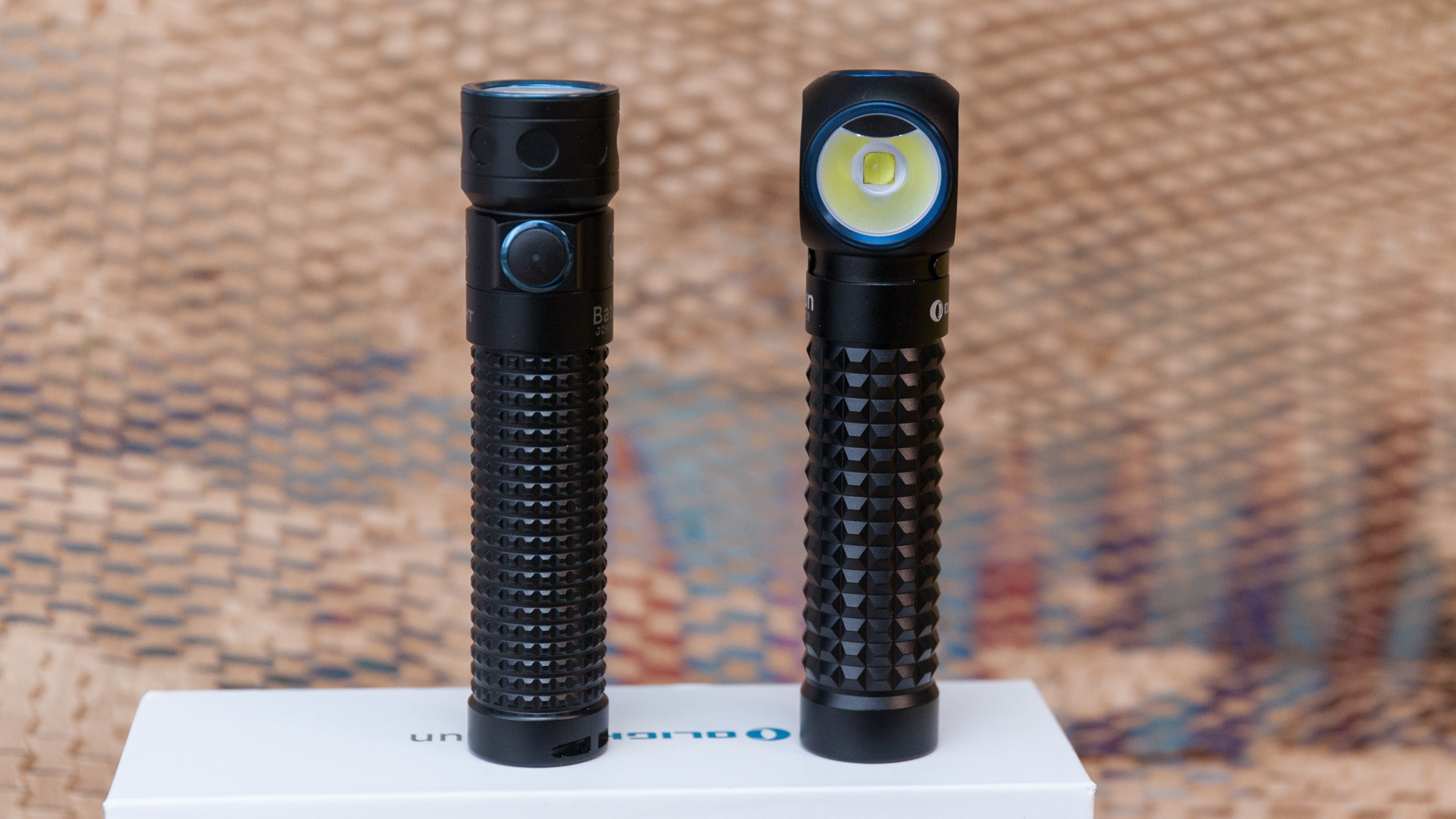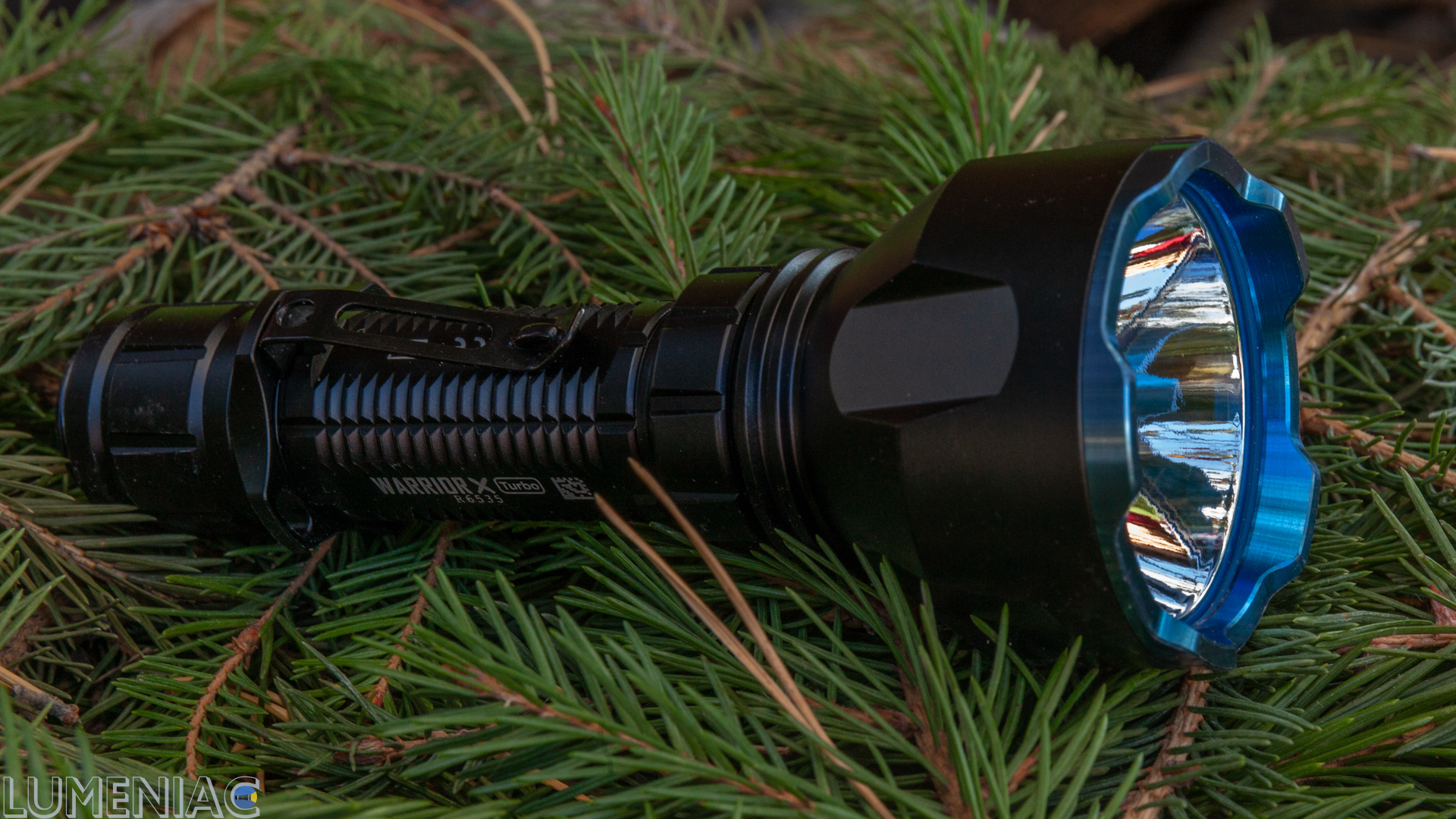 (will be soon in review)
Well, the hero of the review, Olight Warrior mini. A neat and pleasant piece of black metal \m/ , looks good and feels no worse when hold in hand. Absolutely EDC size and form factor with recognizable Olight design elements.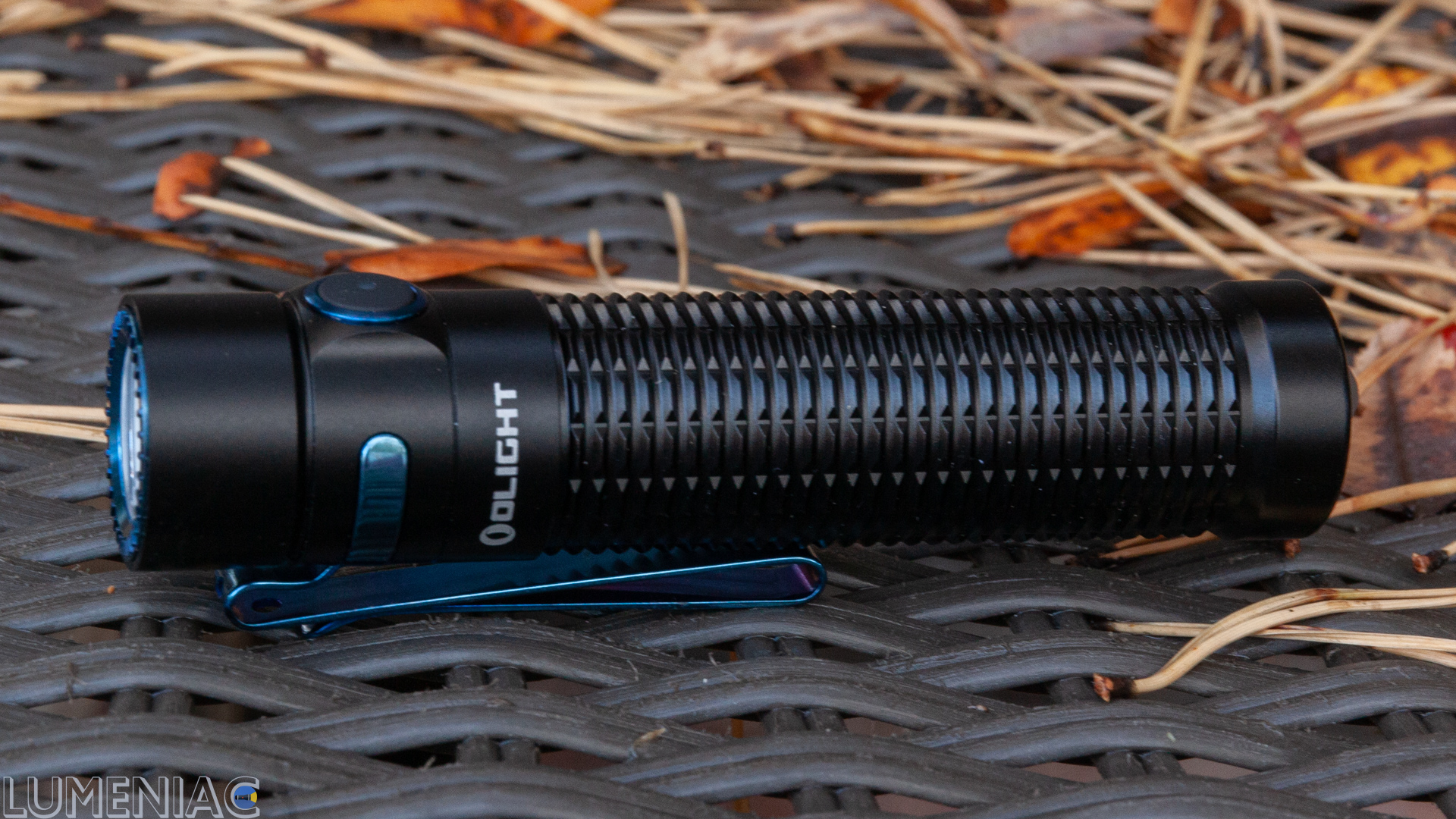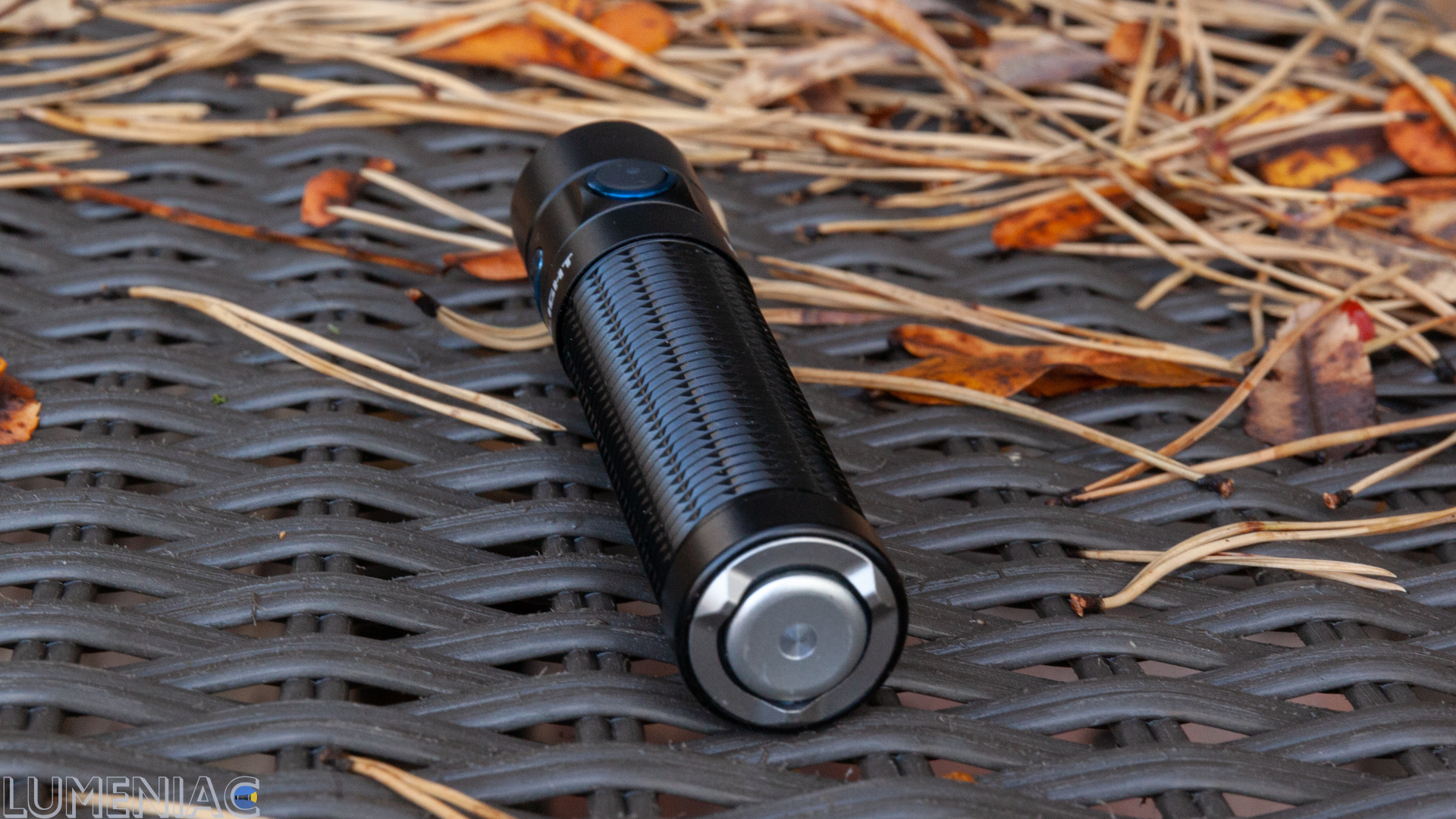 And here is warrior mini unique feature, which distinguishes this flashlight from the general mass of EDC models of Olight. they all always had a flat tailcap with a magnet. Now there is fashionable 2-position tactical button. It looks stylish, doesnt make tailstand worse, and works as a contact for the usual pad of Olight magnetic charging.
Of course, the functionality of the magnet has not gone anywhere, which is extremely convenient.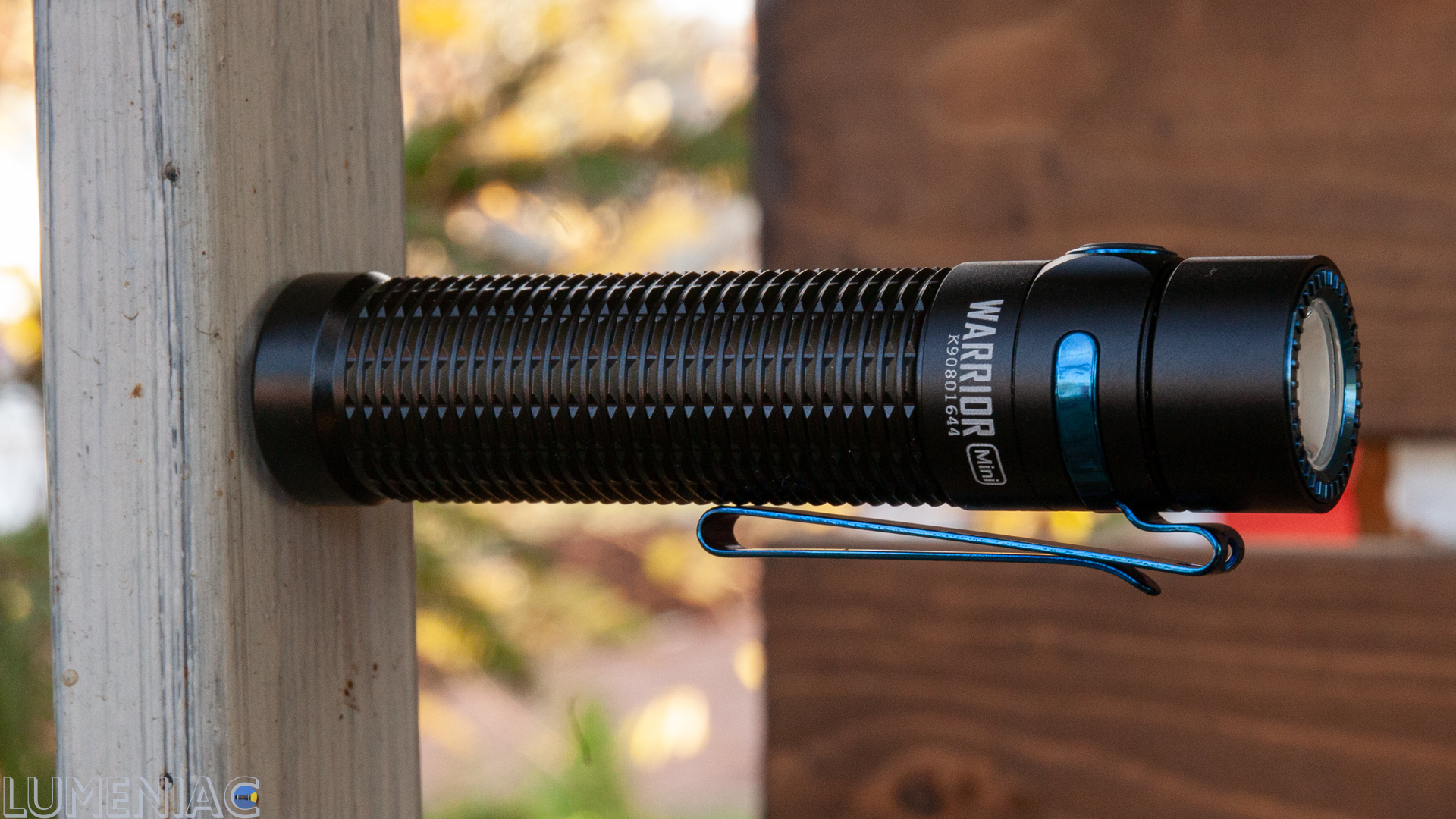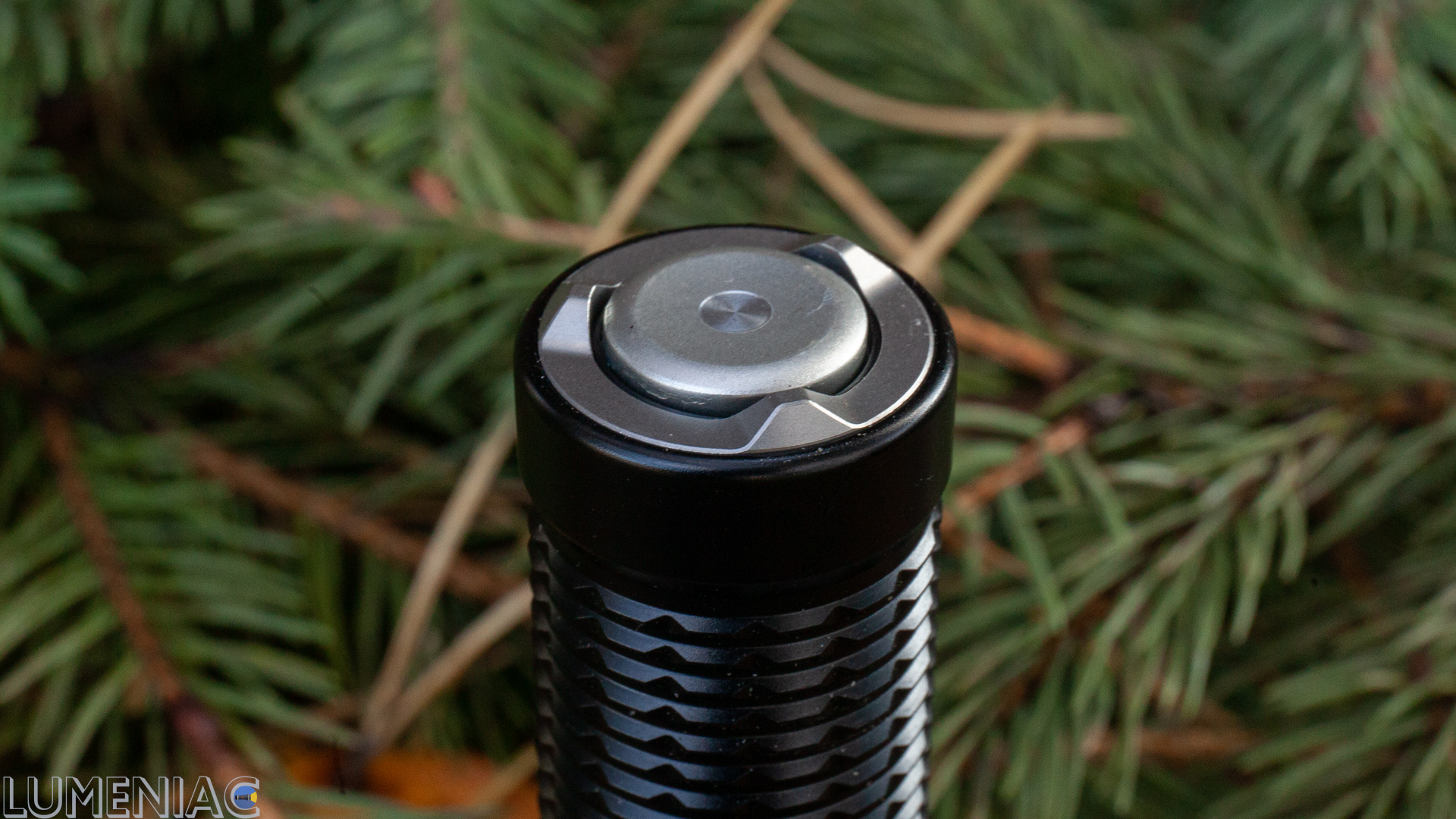 There is lock mode with side button, but a 2-second hold is clearly not the most reliable way, therefore, when carrying it in a backpack. It is better to unscrew head to break contact. Unfortunately, you will have to turn a lot and a fair amount of the thread will be expsoded to dirt.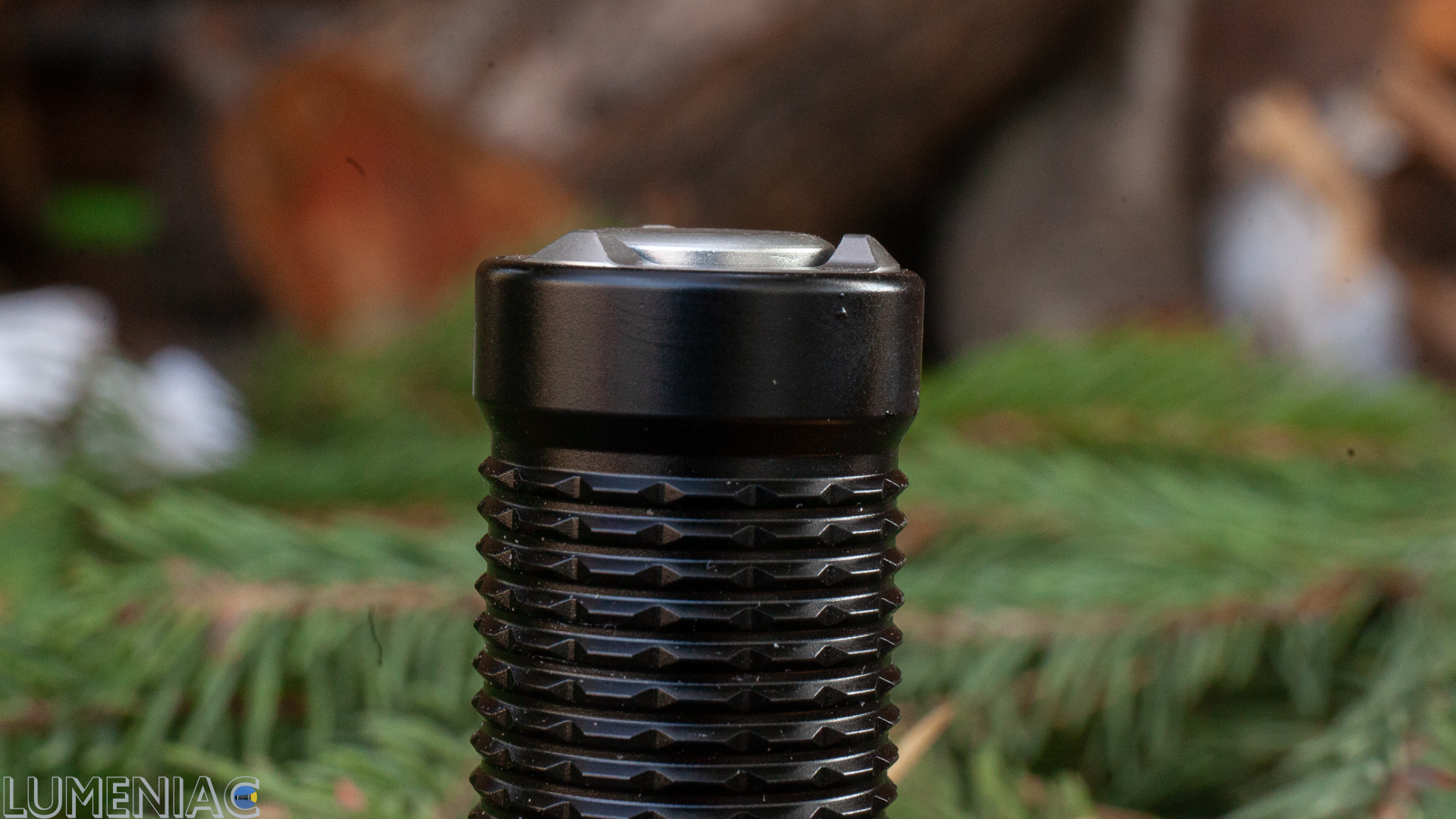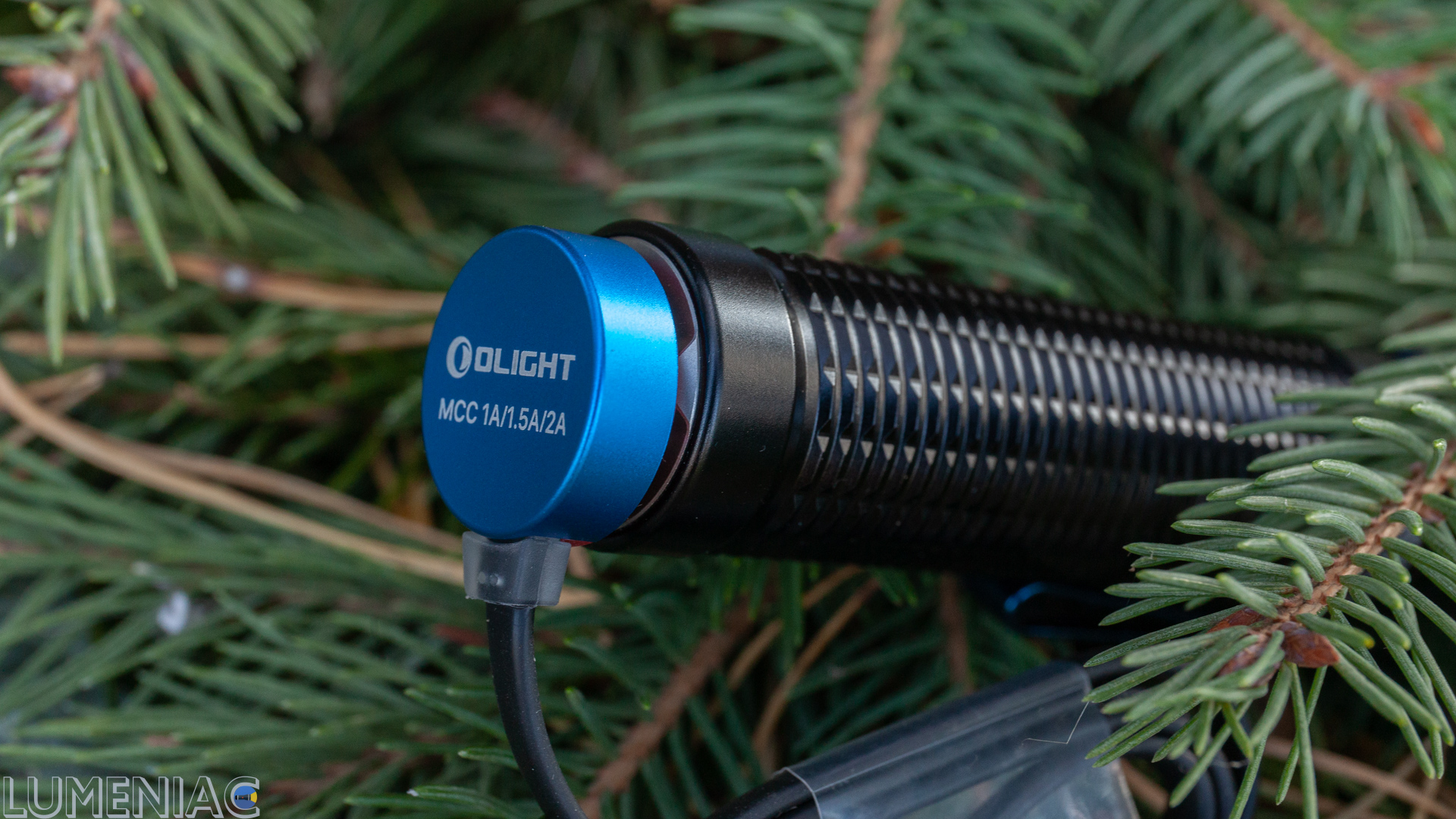 The charging current is good, the battery can be fully charged in 4 hours.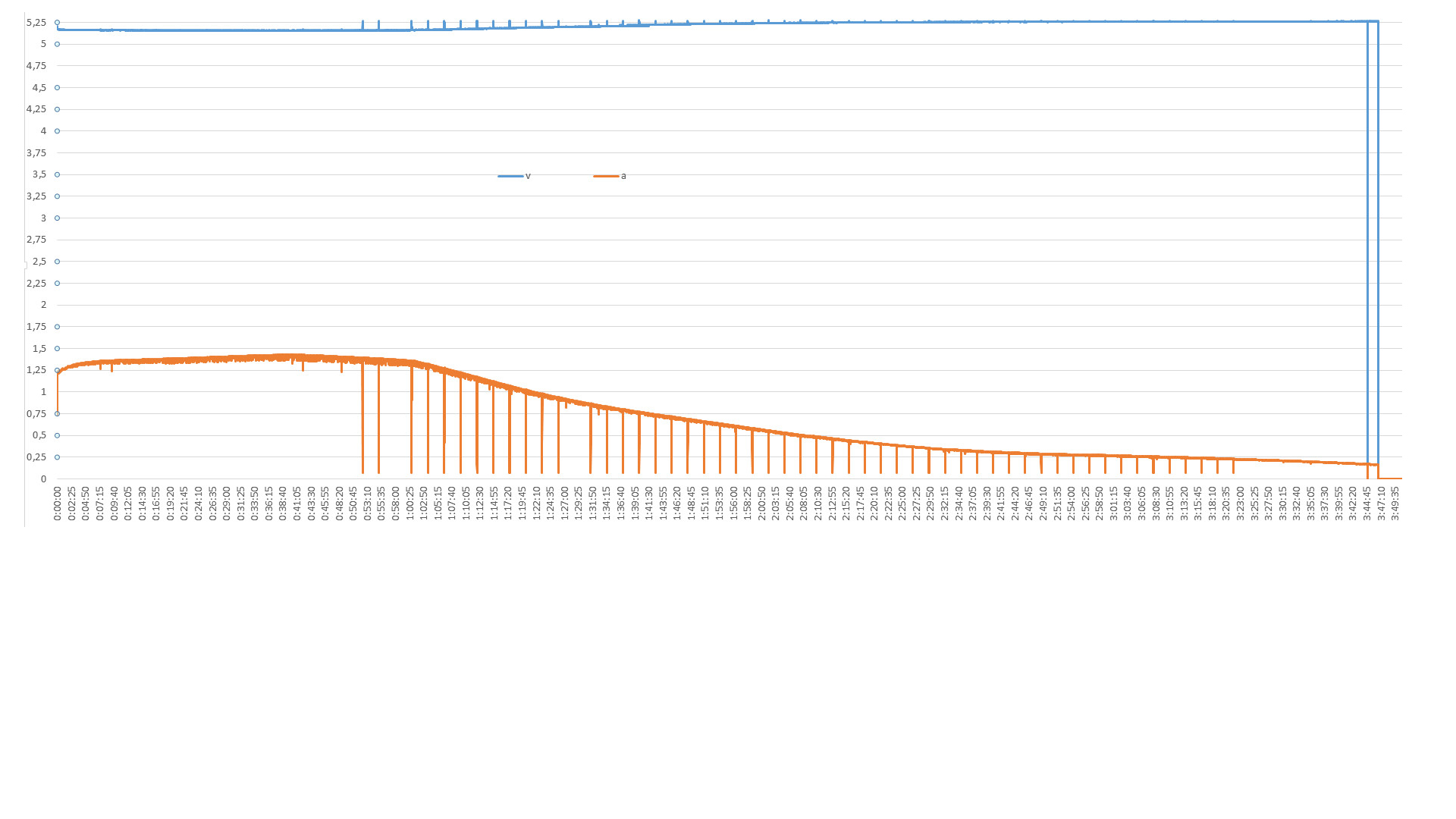 there is a spring at the side of the tailcap. At the head side there is a specific contact that prevents the olight warrior mini from working with third-party batteries. In a number of models, this restriction concerned only the impossibility of charging such batteries. Now, alas, it is complete. Fortunately, in most everyday situations, one battery is sufficient. And the battery included is quite capacious, you can count on a good runtime.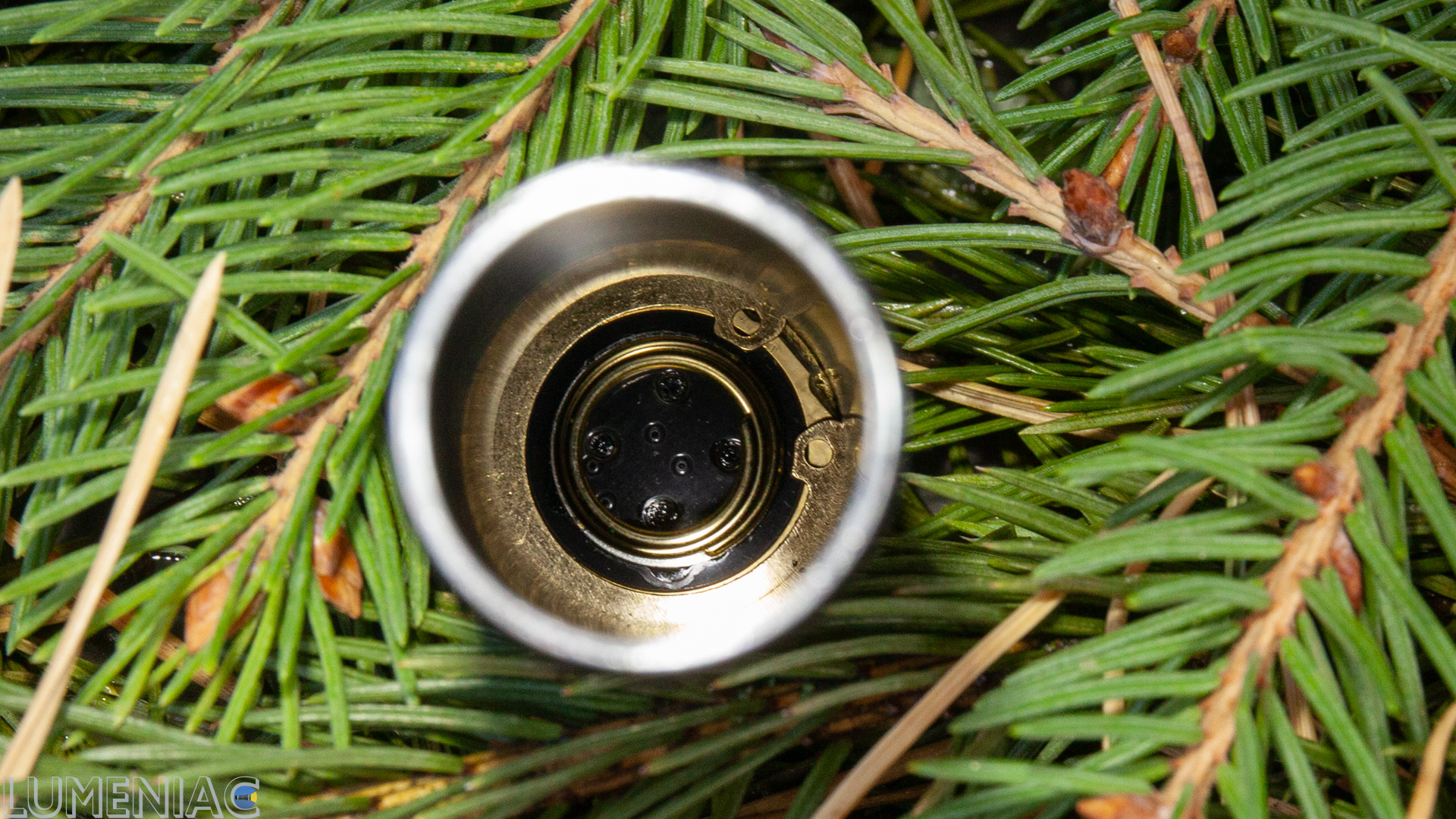 Machining is, of course, excellent. The thread is normally lubricated and the thread runs smooth.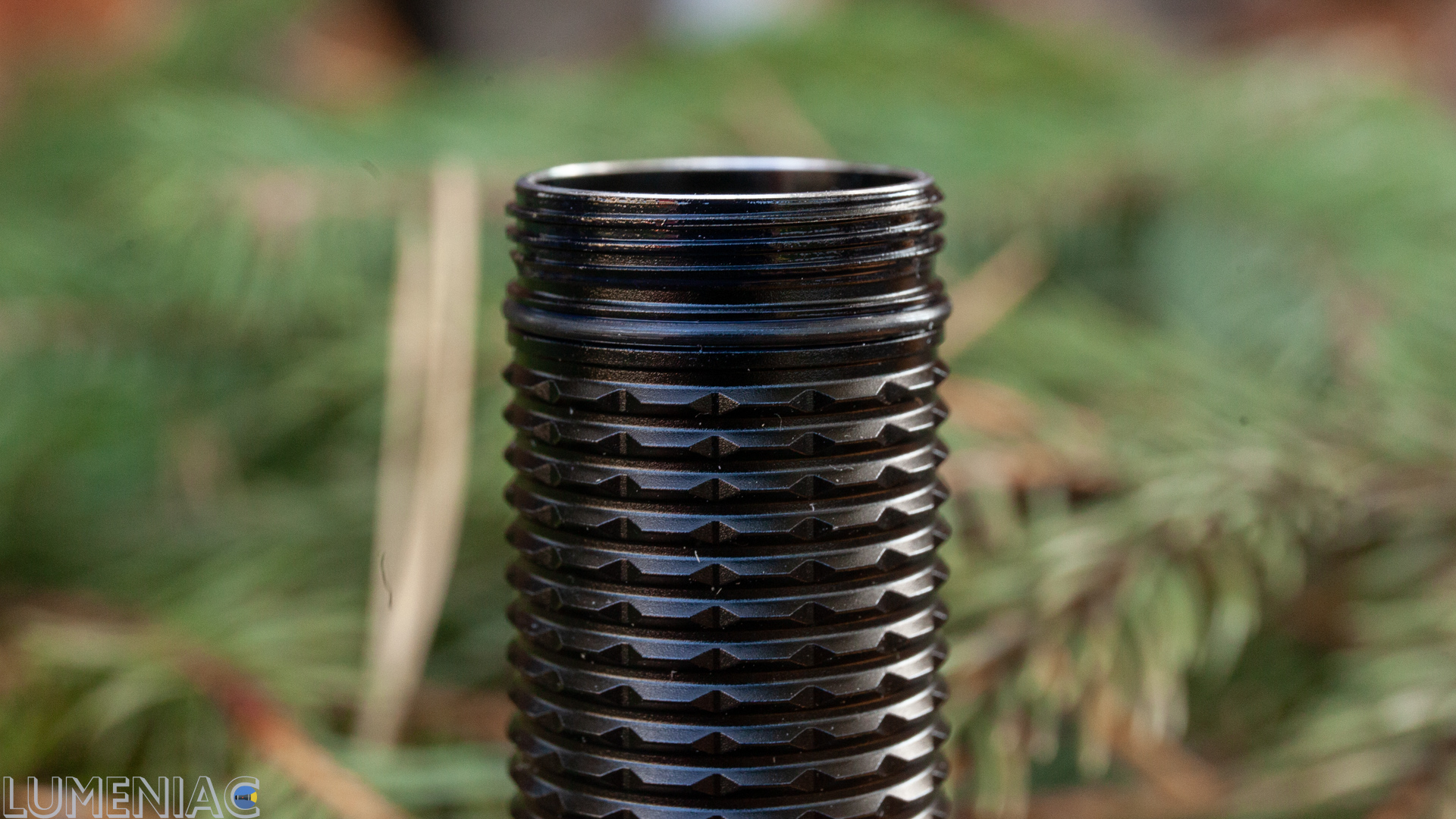 The knurling, as mentioned, is the same as in previous models and is very grippy.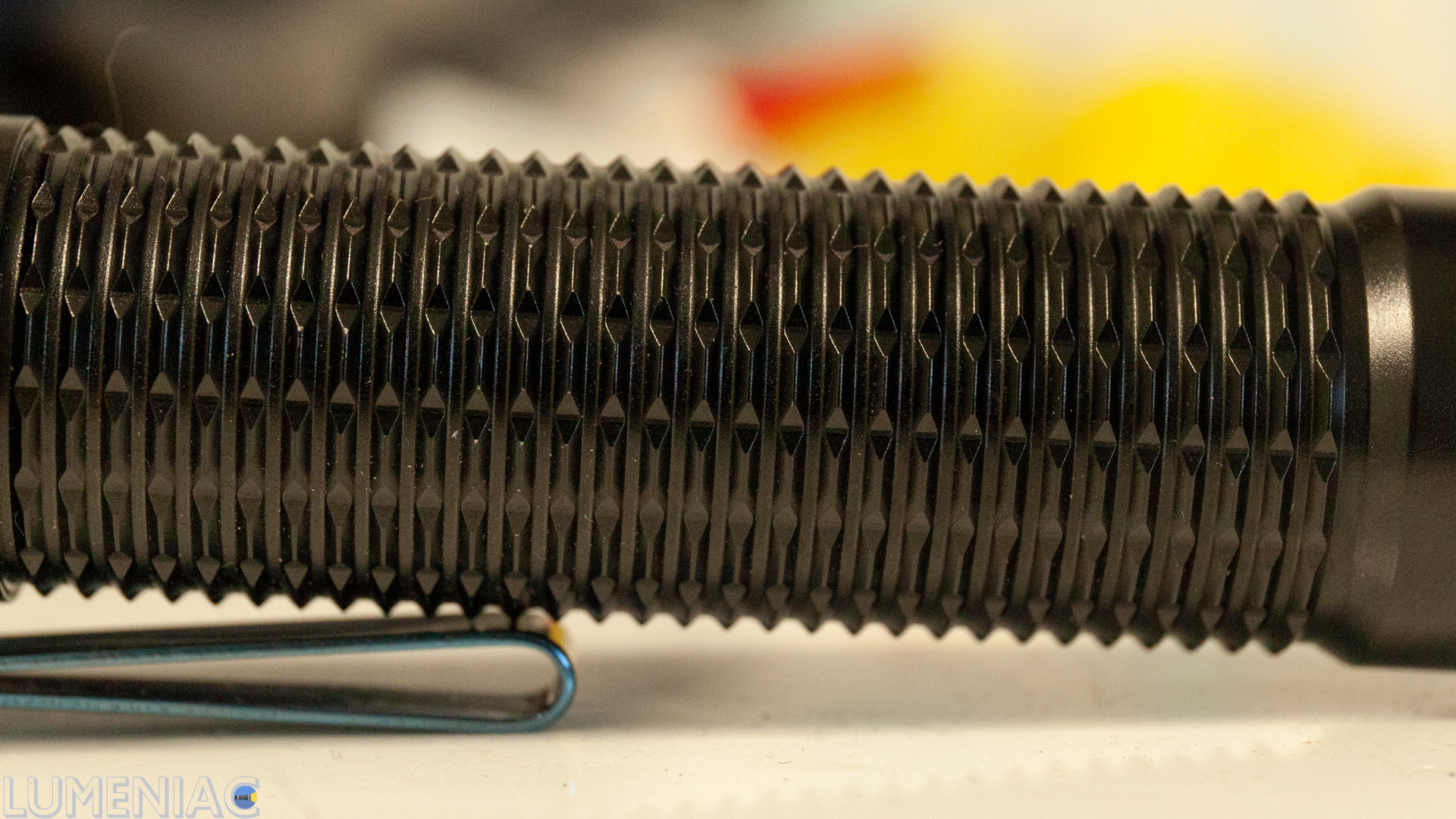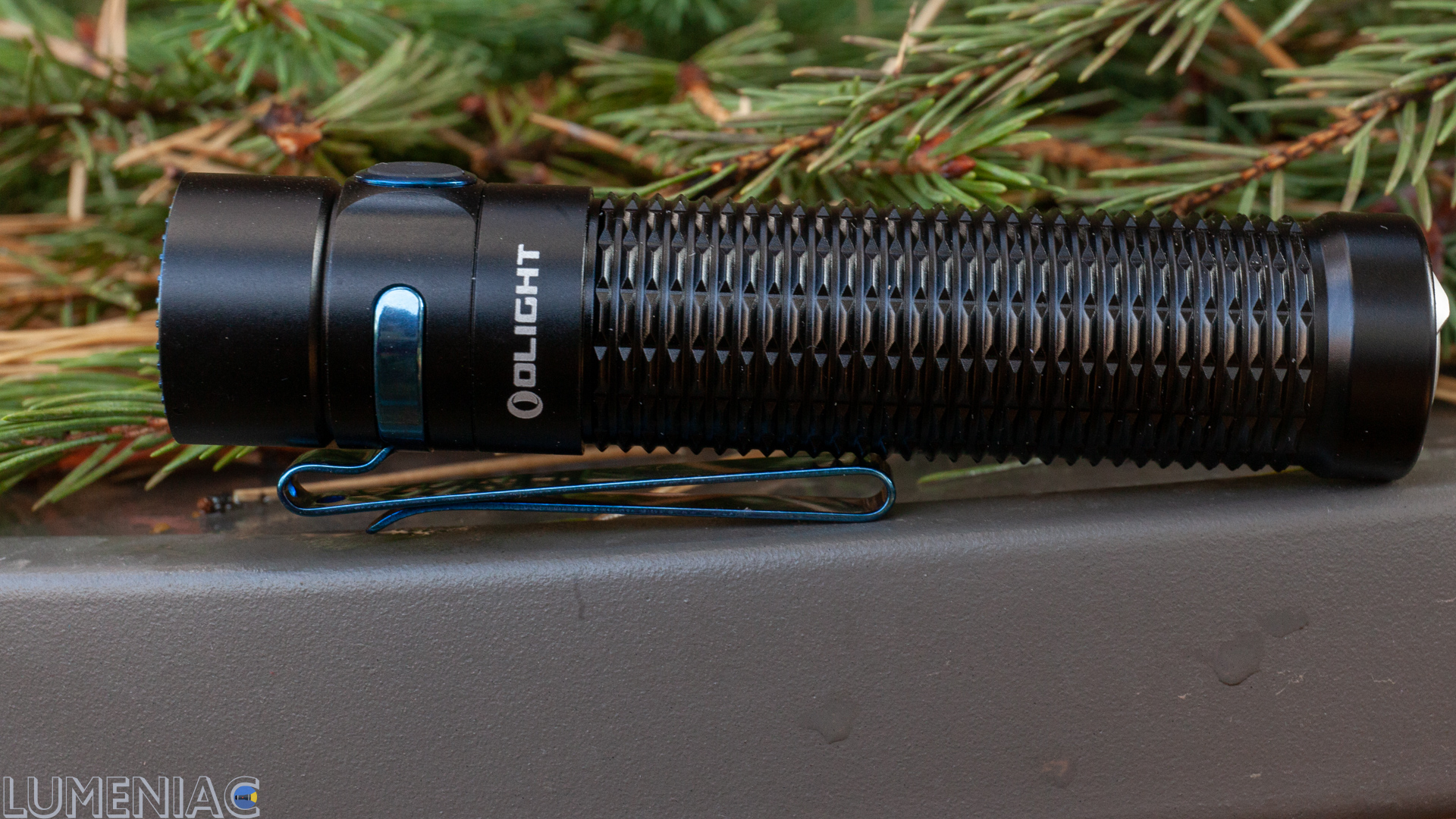 Both grips, forward and reverse one are quite comfortable.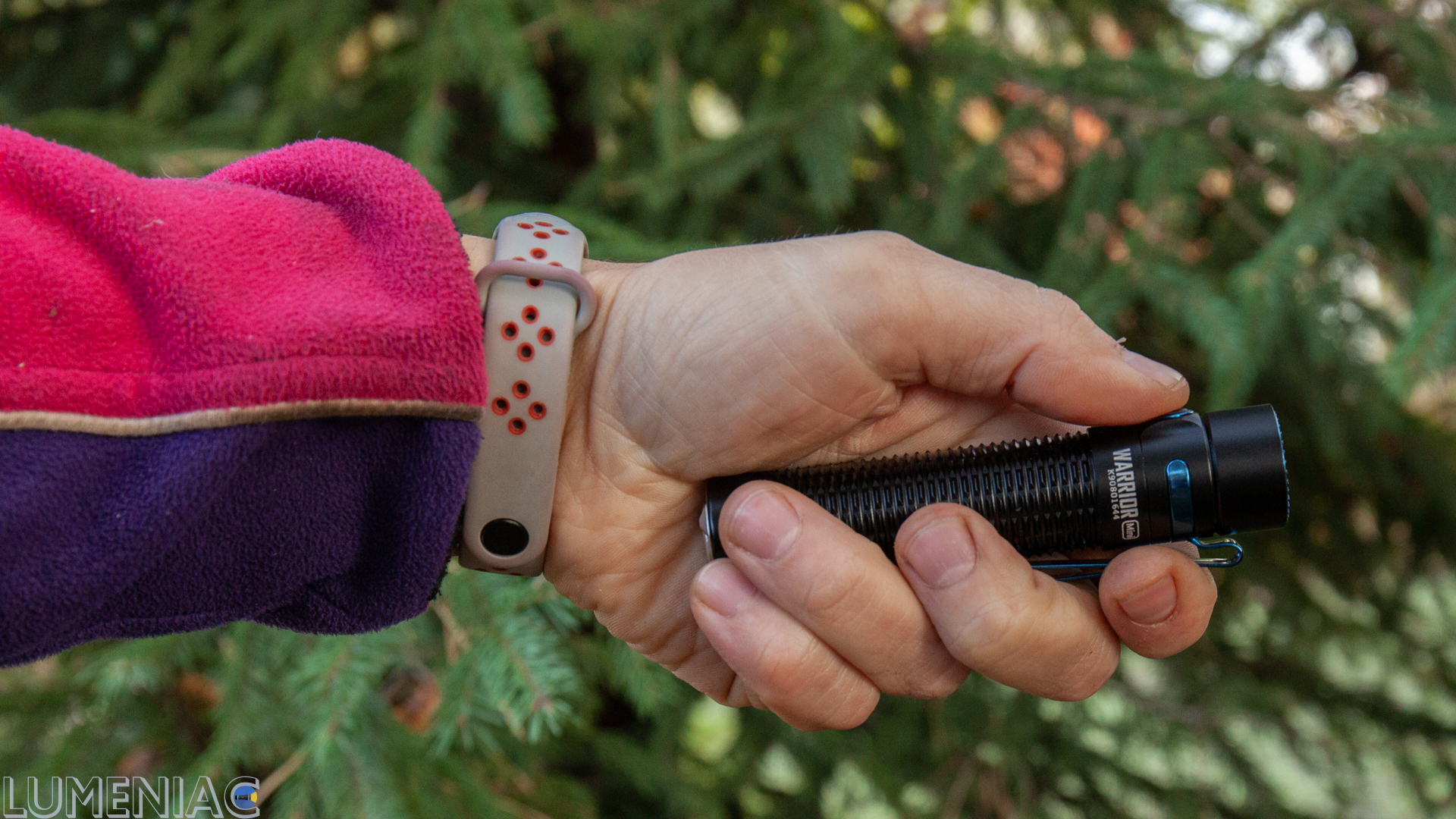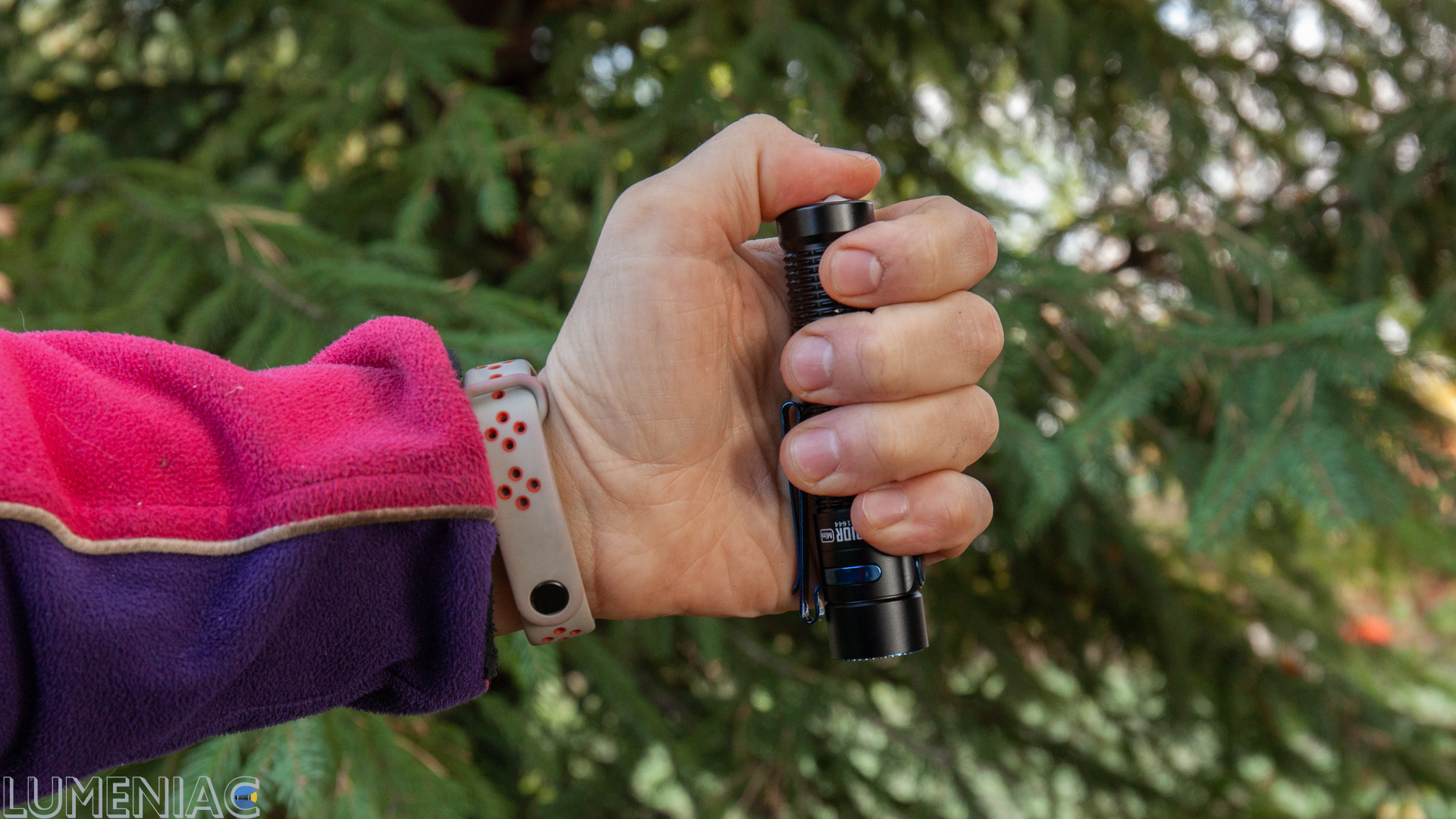 There is clip with azure anodizing to match the bezel, it is dual-ways one. You can remove it if you want, but I don't see much sense. Its location allows you to carry the flashlight in your pocket quite deep so that your head will barely stick out of your pocket.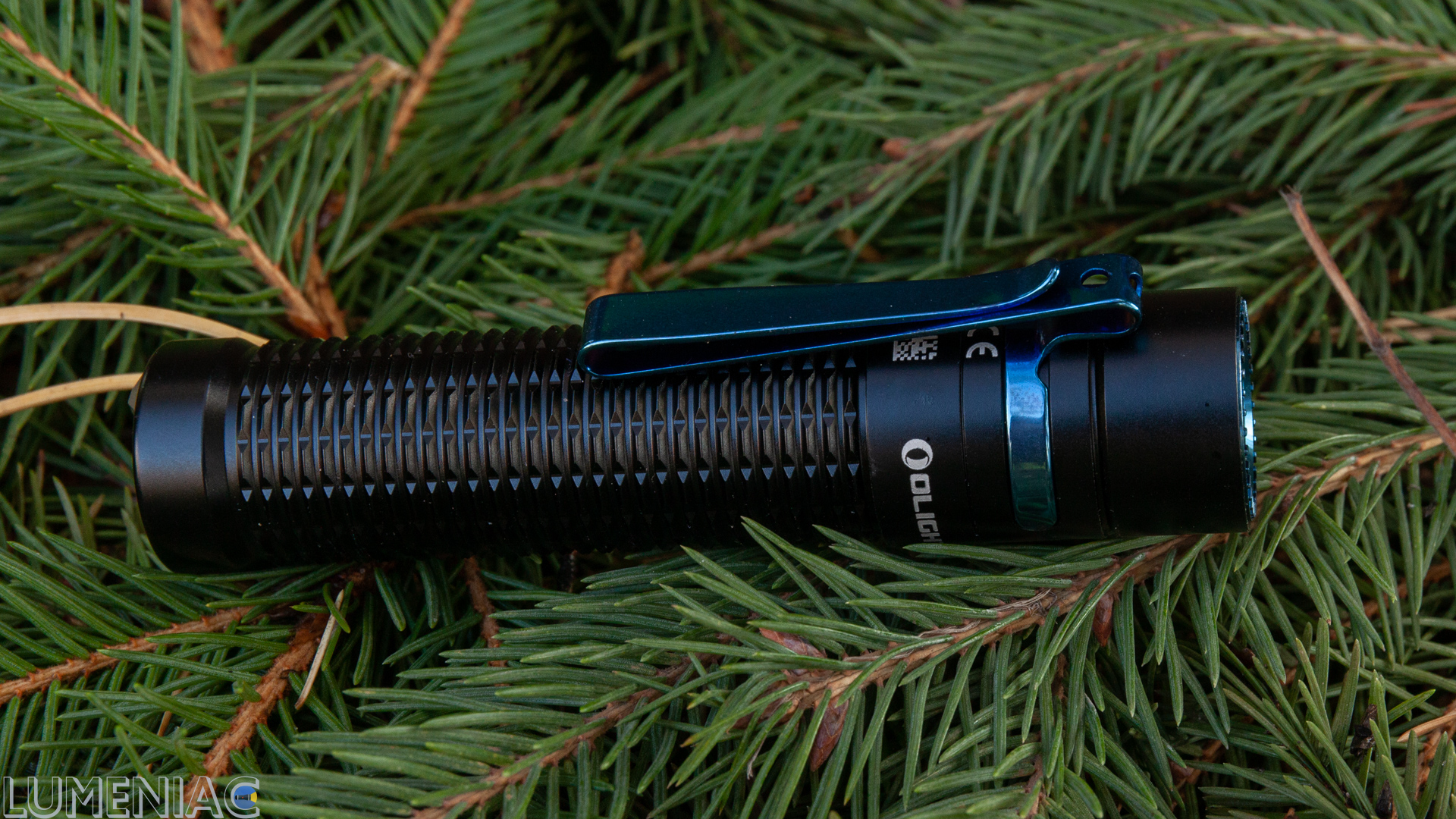 The button is small. Elastic, convex rubber round with a tiny indicator LED in the center.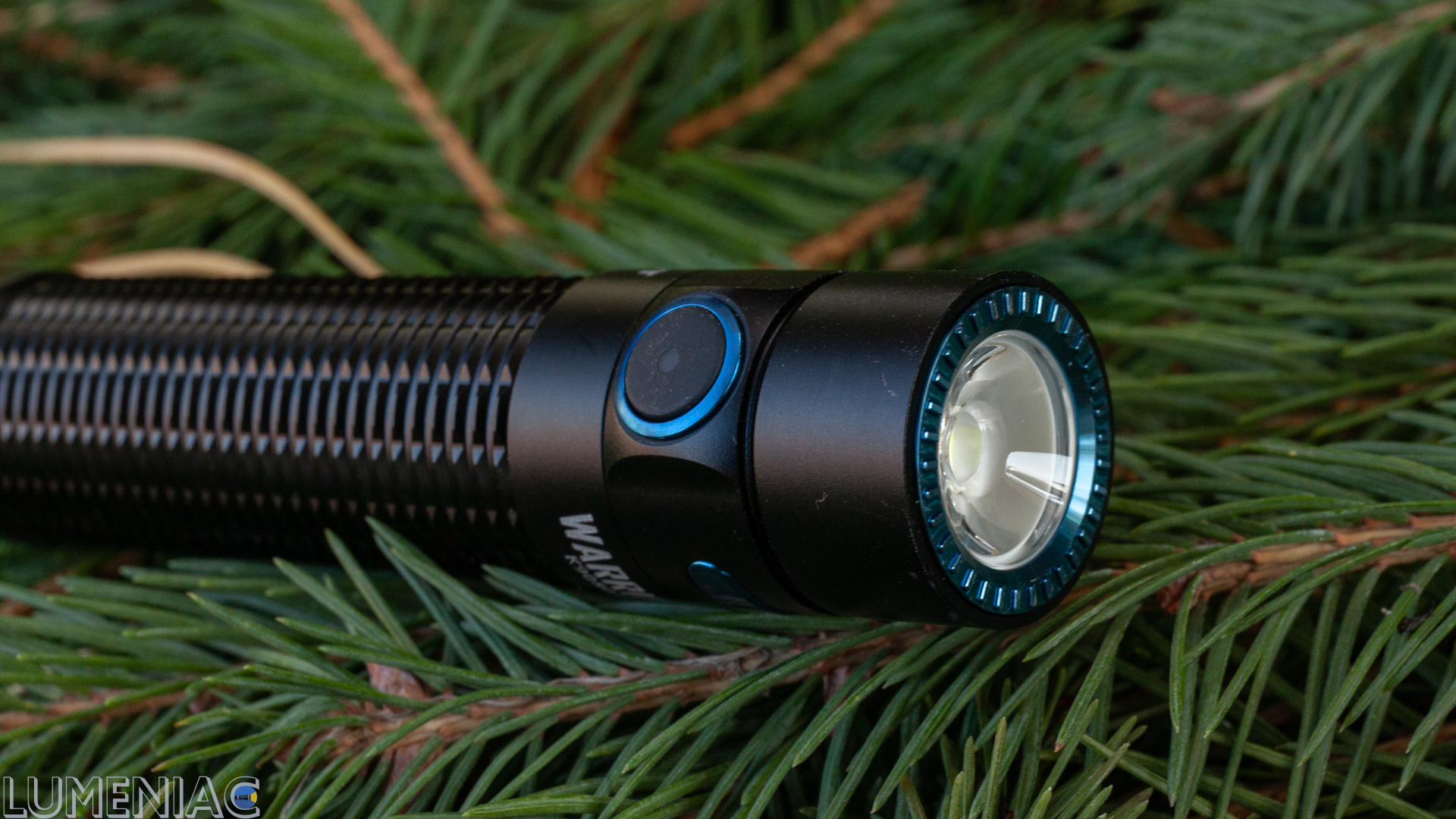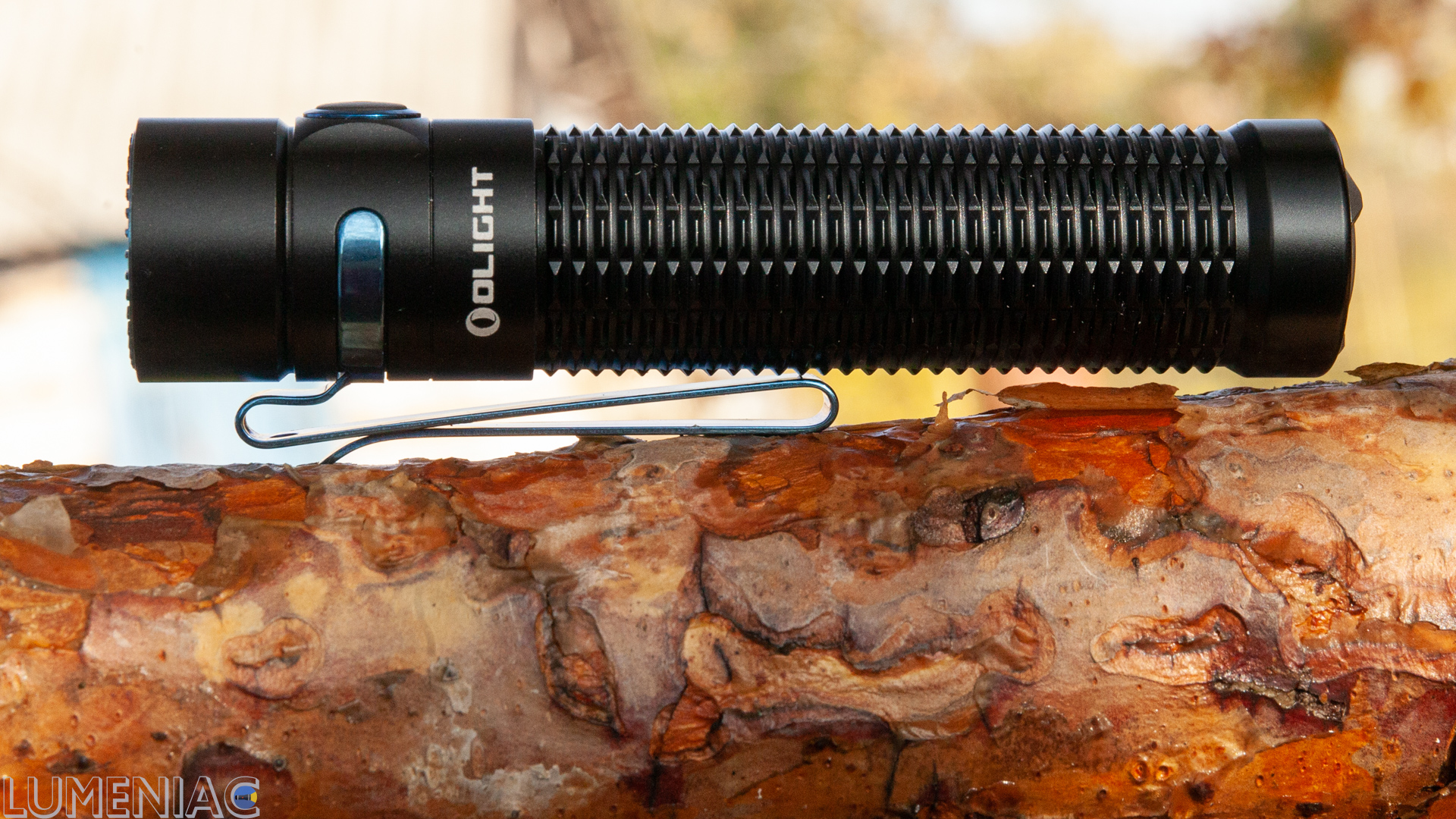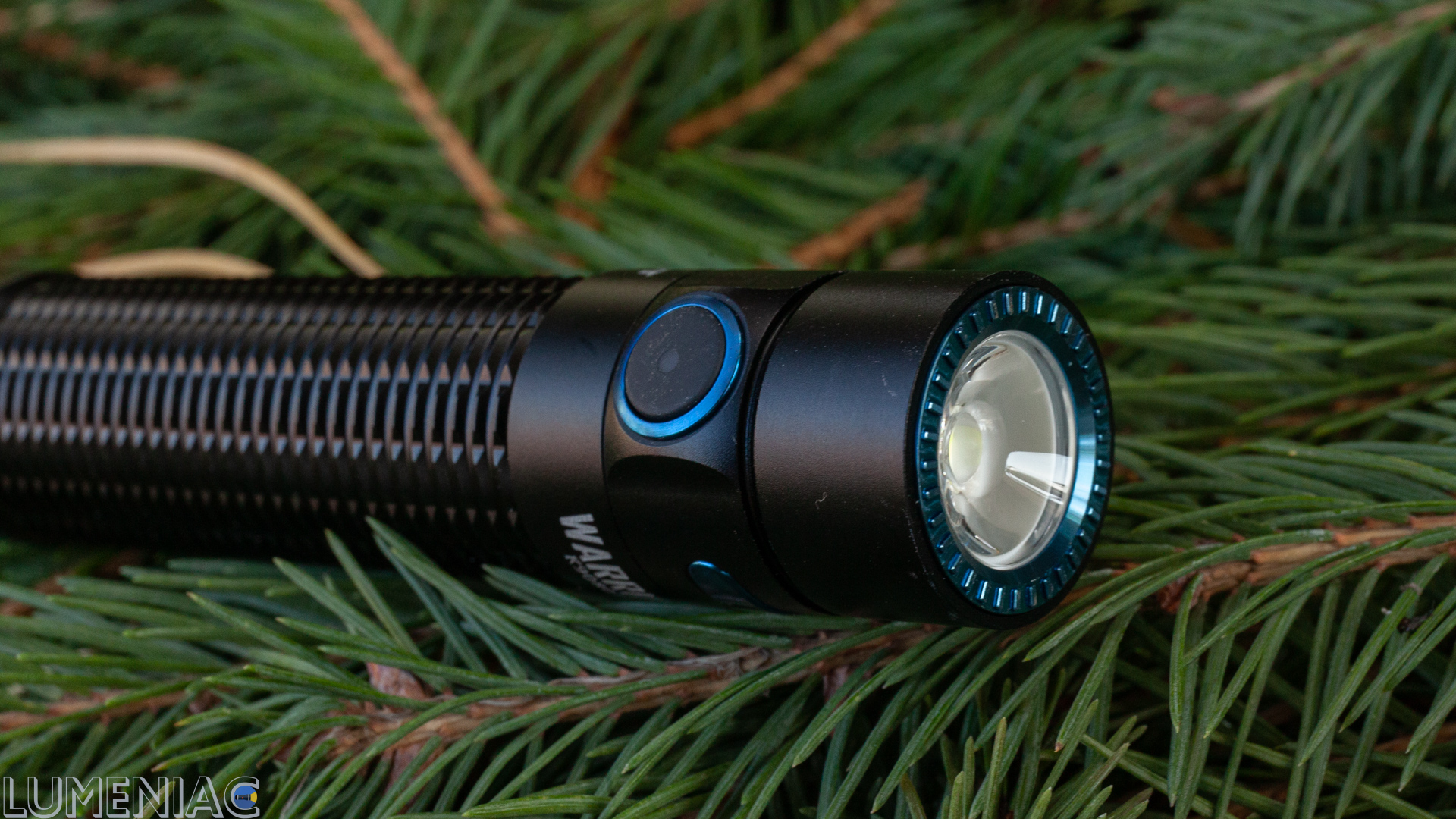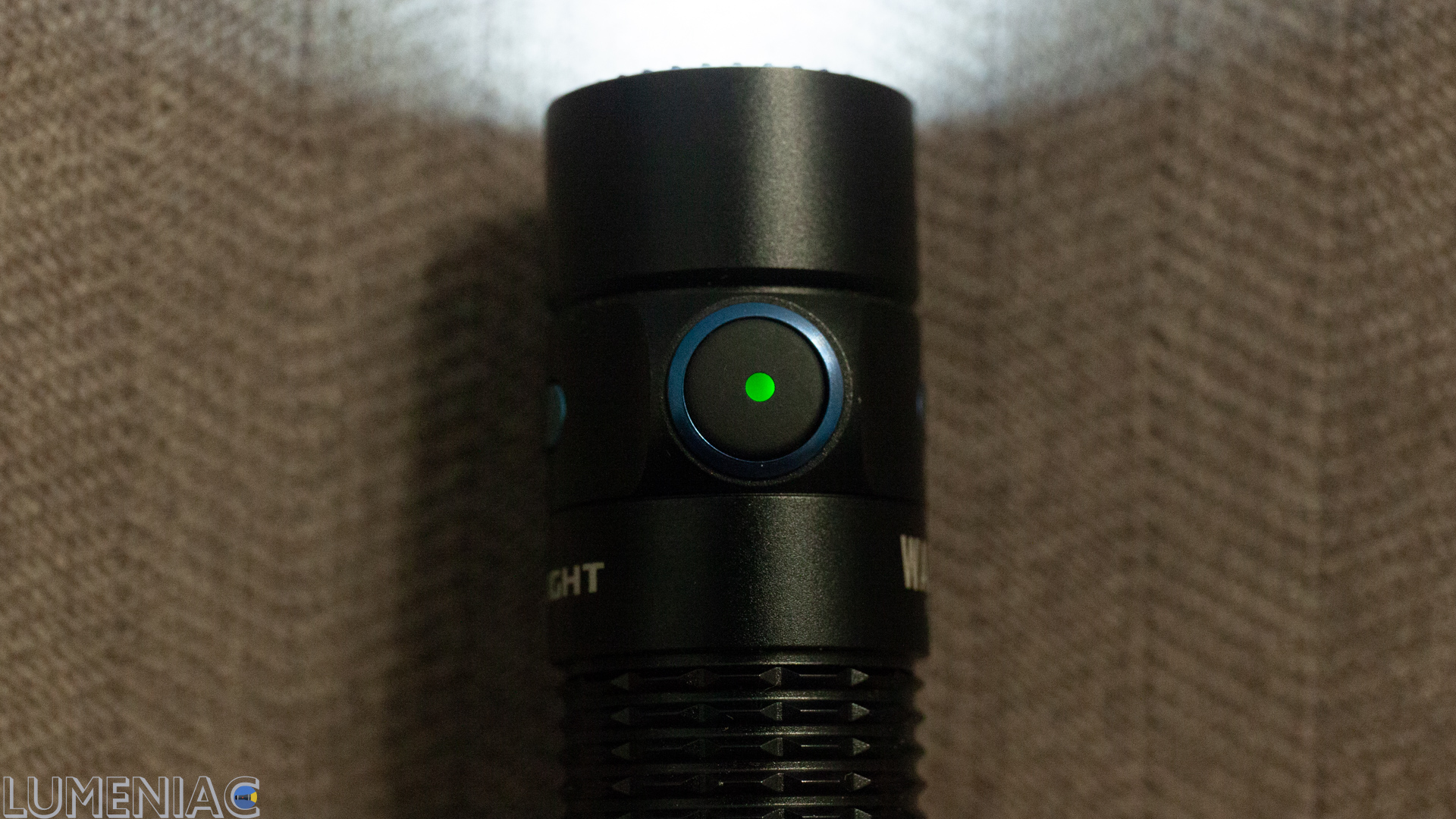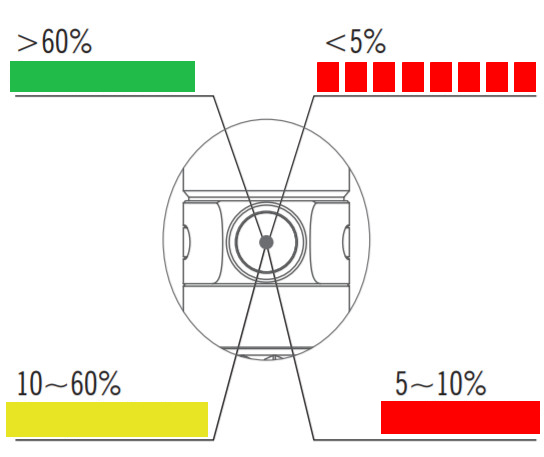 The size of the head does not stand out in any way, which is quite typical for an EDC model. Just a continuation of the body only without embossed knurling.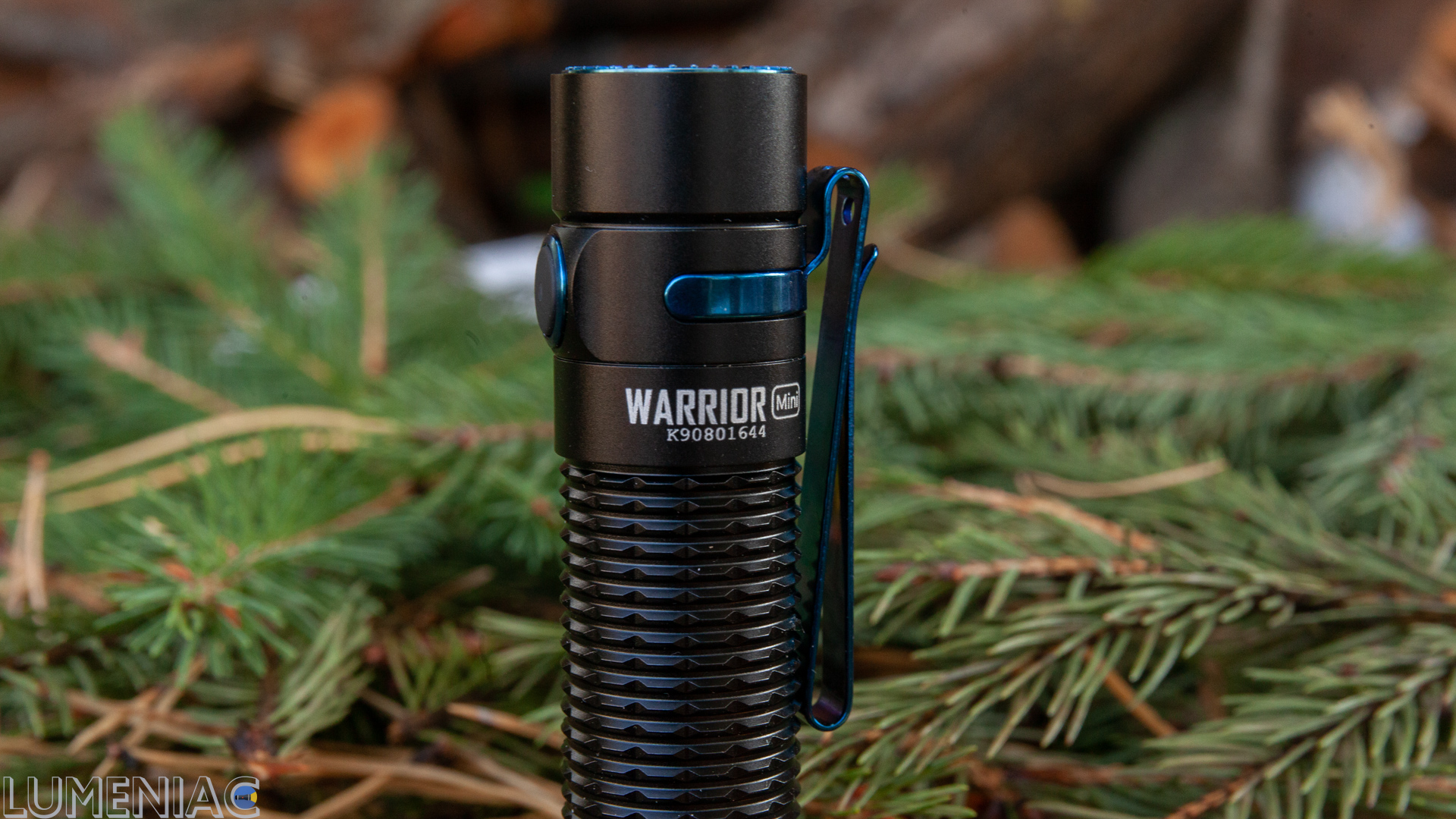 If an ordinary tactical flashlight should have really long teeth (see for yourself)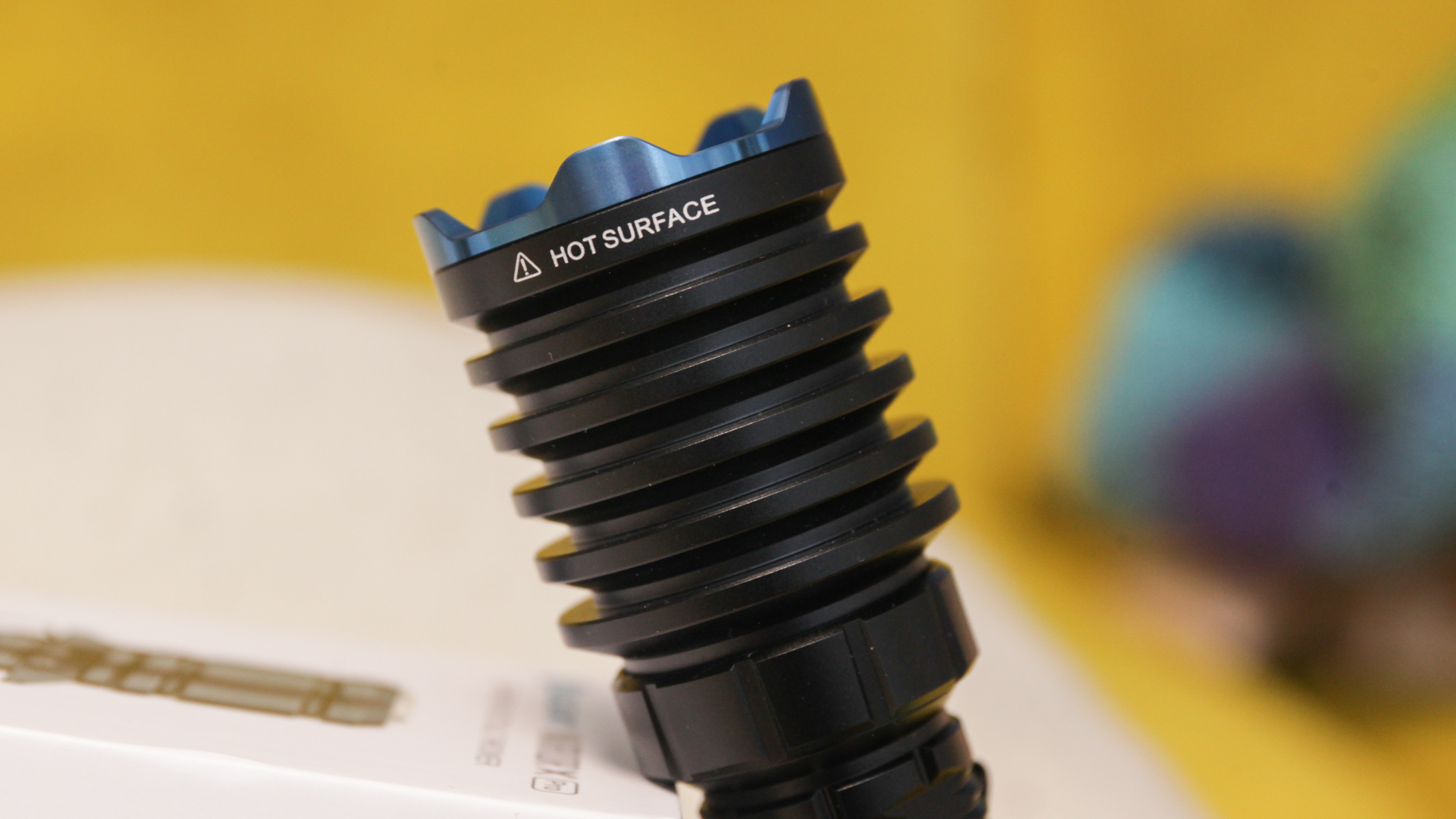 then although warrior is warrior, it is also "mini". So the teeth here are rather baby teeth.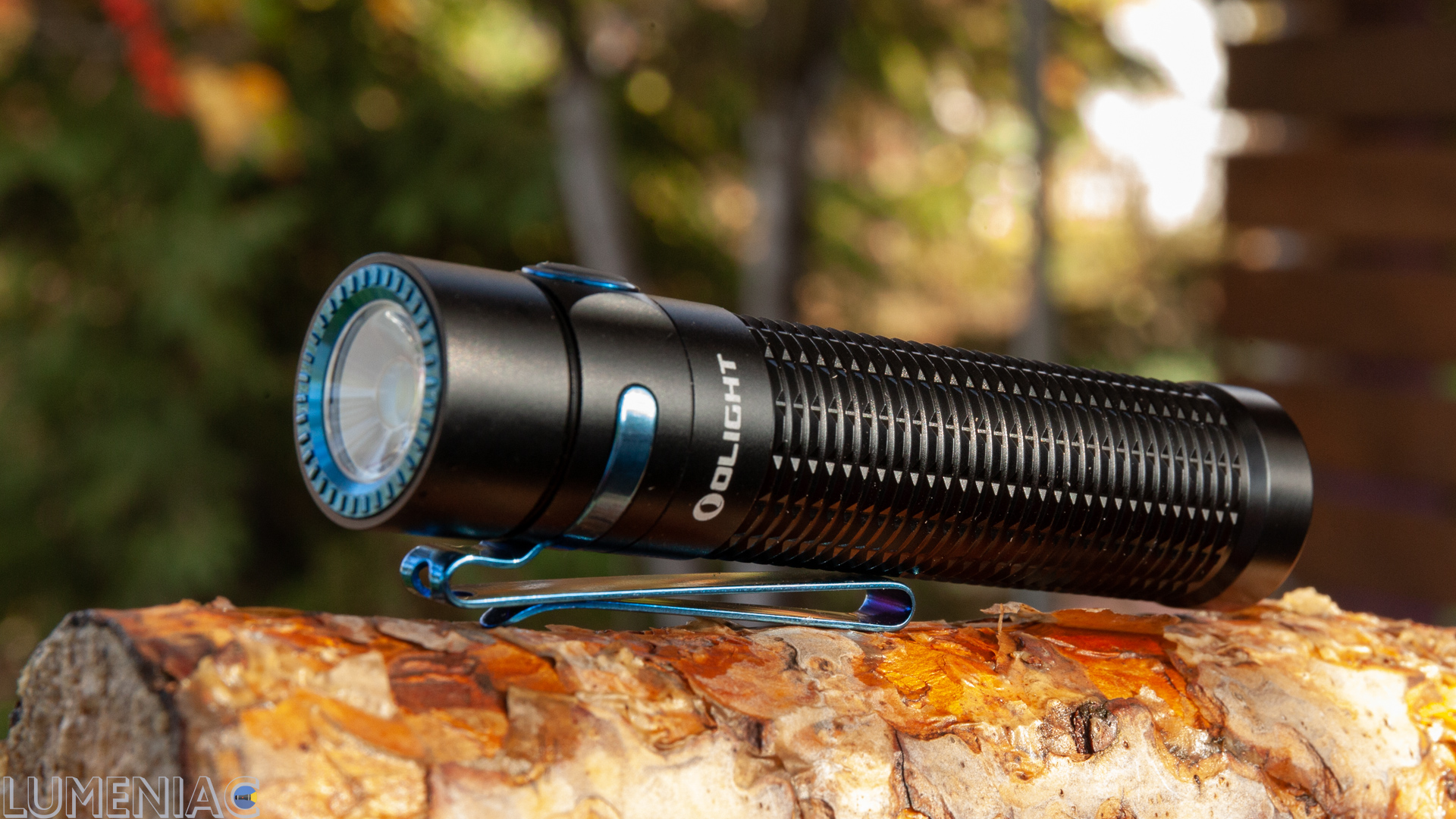 To save space in head, Olight installed a TIR lens instead of a reflector, and I fully welcome this solution.
This part of the flashlight looks really nice. An SST-40 LED is installed on the bottom.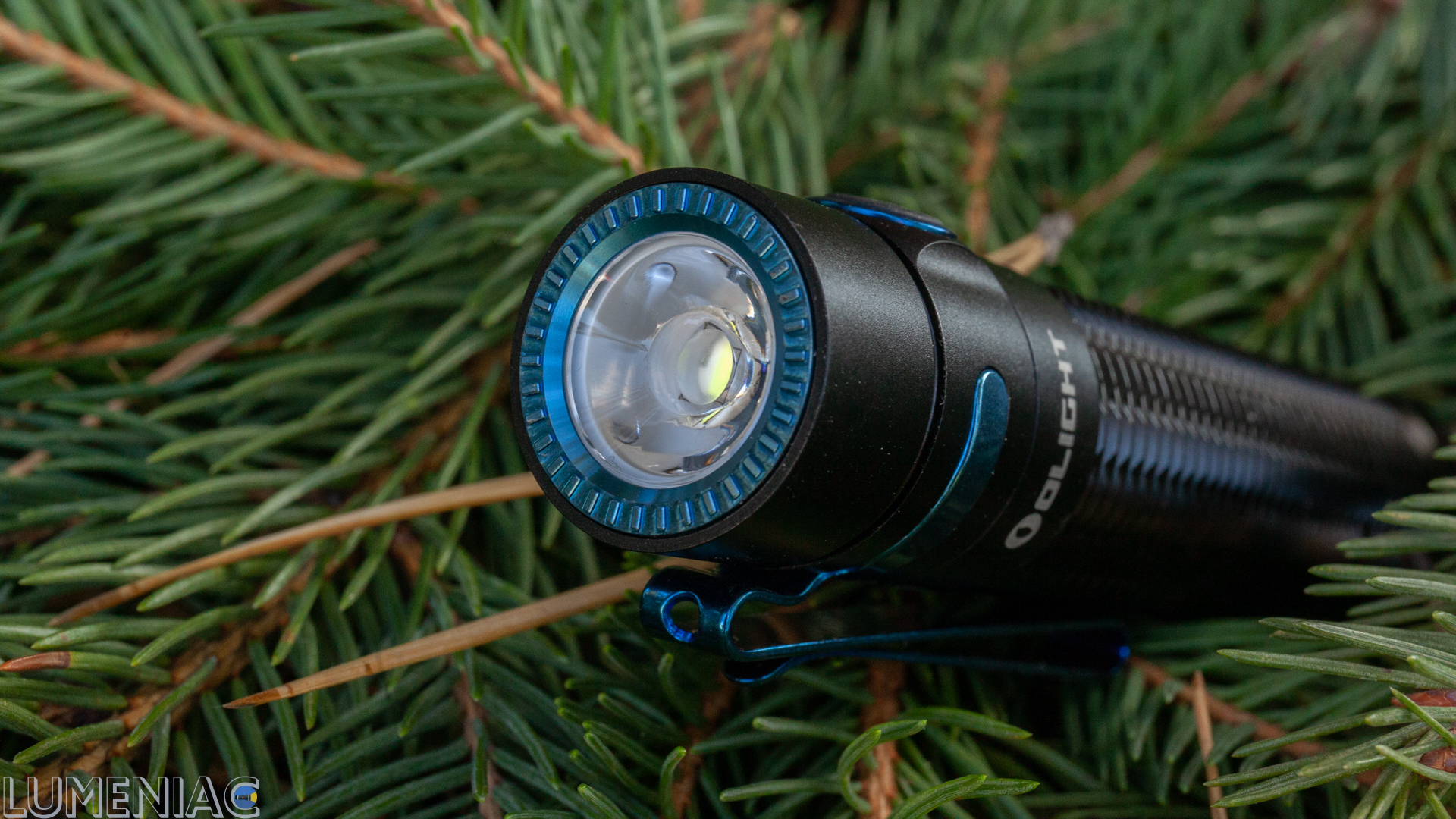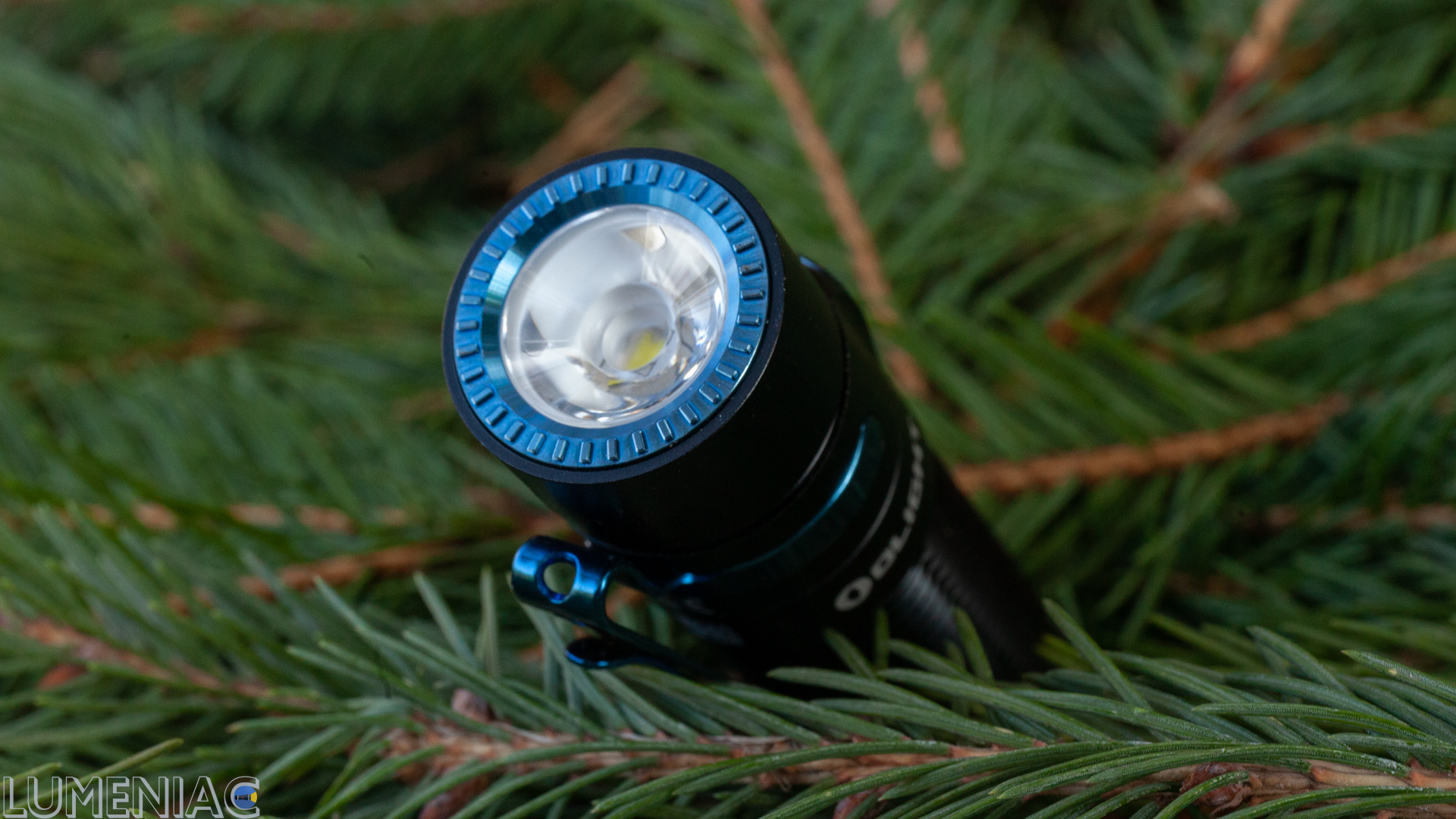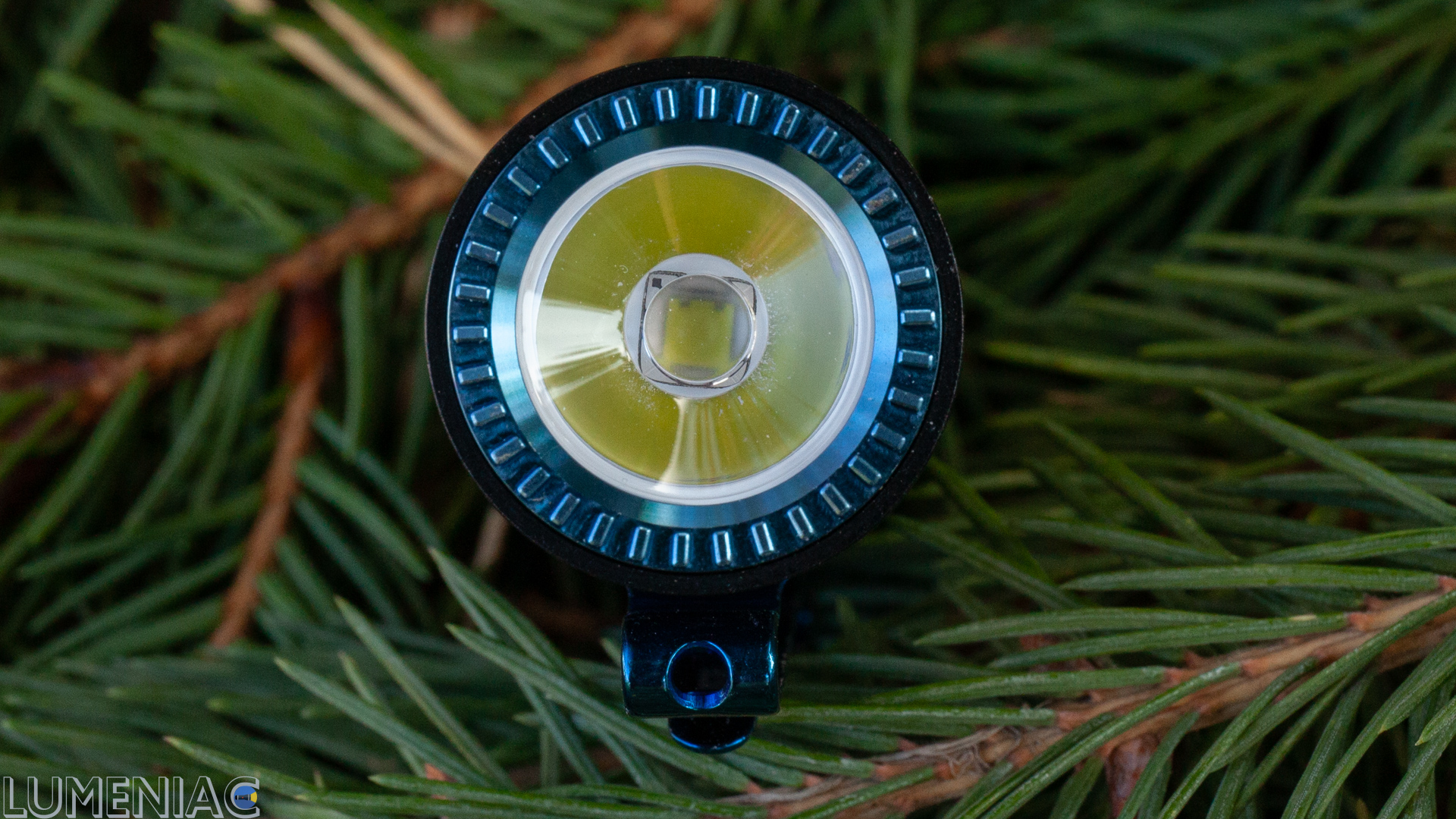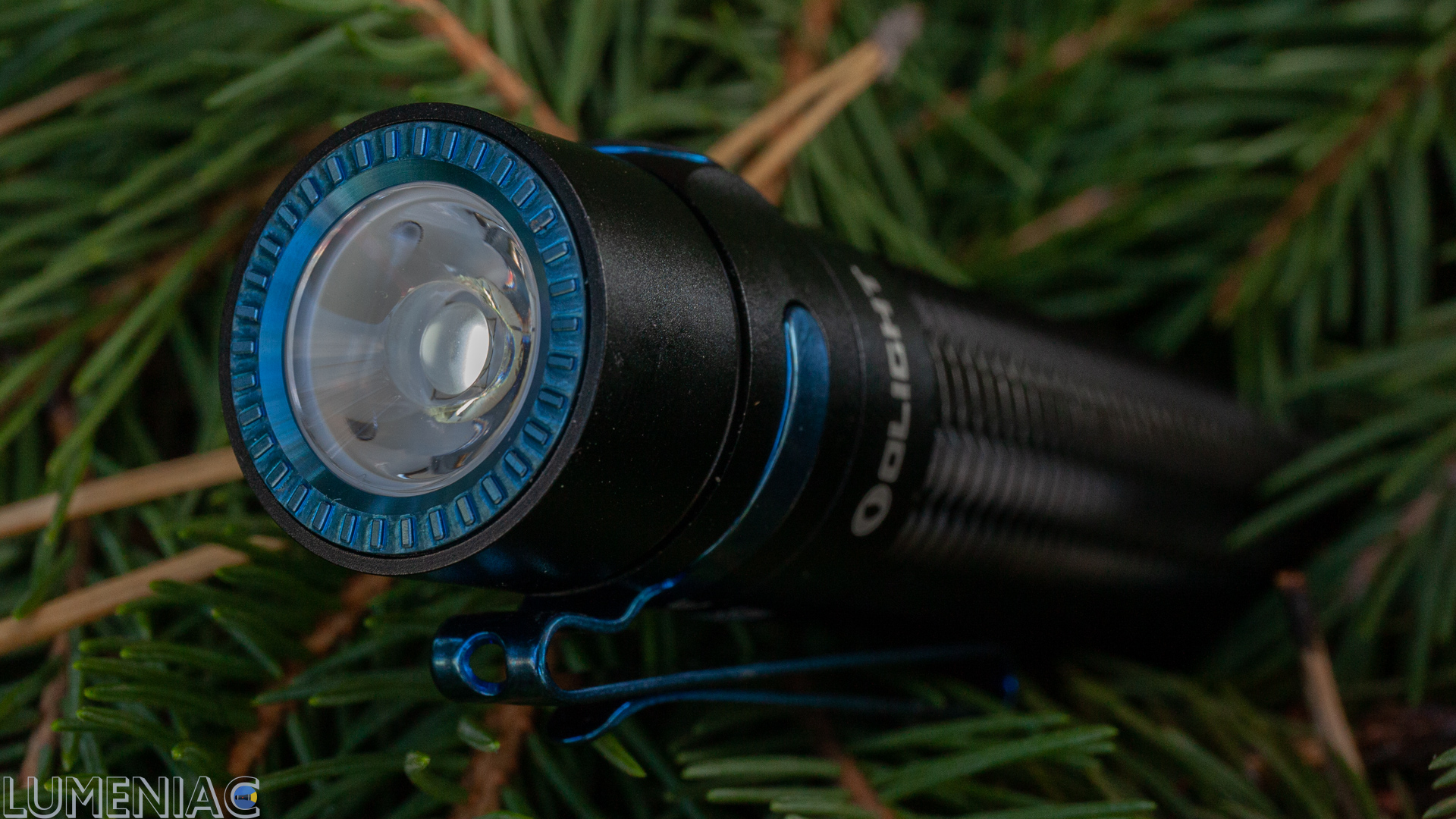 At this stage of the review, the looks and workmanship are excellent and I wouldn't expect anything else from the Olight. Though I definitely dont like the restriction on the use of third-party batteries.
UI
This is where you meet the main advantage of this model
Side button works as usual:
from off
Hold – Moonlight (mode memory applies to this mode as well)
click – on
2x click – turbo
3x click – strobe
from ON
hold down – rewind modes
2x click – turbo
3x click – strobe
TAILBUTTON
and this is where all the splendor begins. Let me remind you that the button is 2-positional, the move has two positions. Let's call this light press (LP) and full press (FP)
Short press fully activates this mode, long button hold sustain this model only while you keep button pressed. So it is not only how deep you press button, flashlight also notices how long you keep button pressed!
There are two modes:
EDC
LP – Mid .
FFP – Turbo
Tactical mode
works only while the button is held
LC – STROBE
PN – Turbo
Switching between modes:
Method 1: Hold the end button and press the side button to toggle between enhanced tactical continuous light and strobe mode. Release the rear button to select the desired mode.
Method 2: When the flashlight is on, press and hold the side button to cycle through the modes: low-mid-high. After three cycles, Turbo mode will turn on (continuous enhanced tactical or strobe mode). Release the side button to select the desired mode.
It is really convenient in general in everything! As for me, this is an excellent solution, unless it would be worth adding a mode indication, for example, 1 and 2 flashes so that it is clear what has been selected.
How Olight Warrior mini illuminates.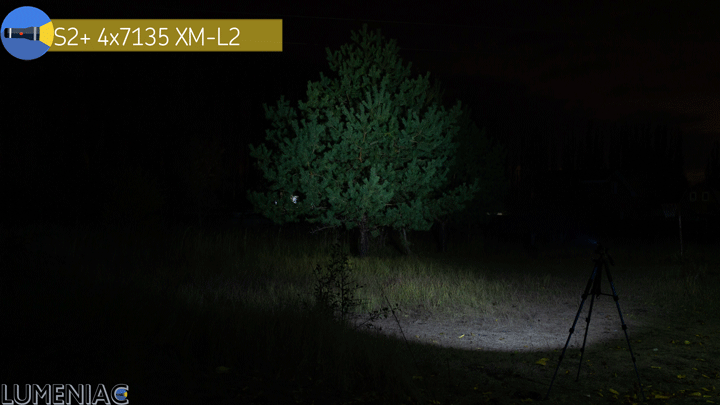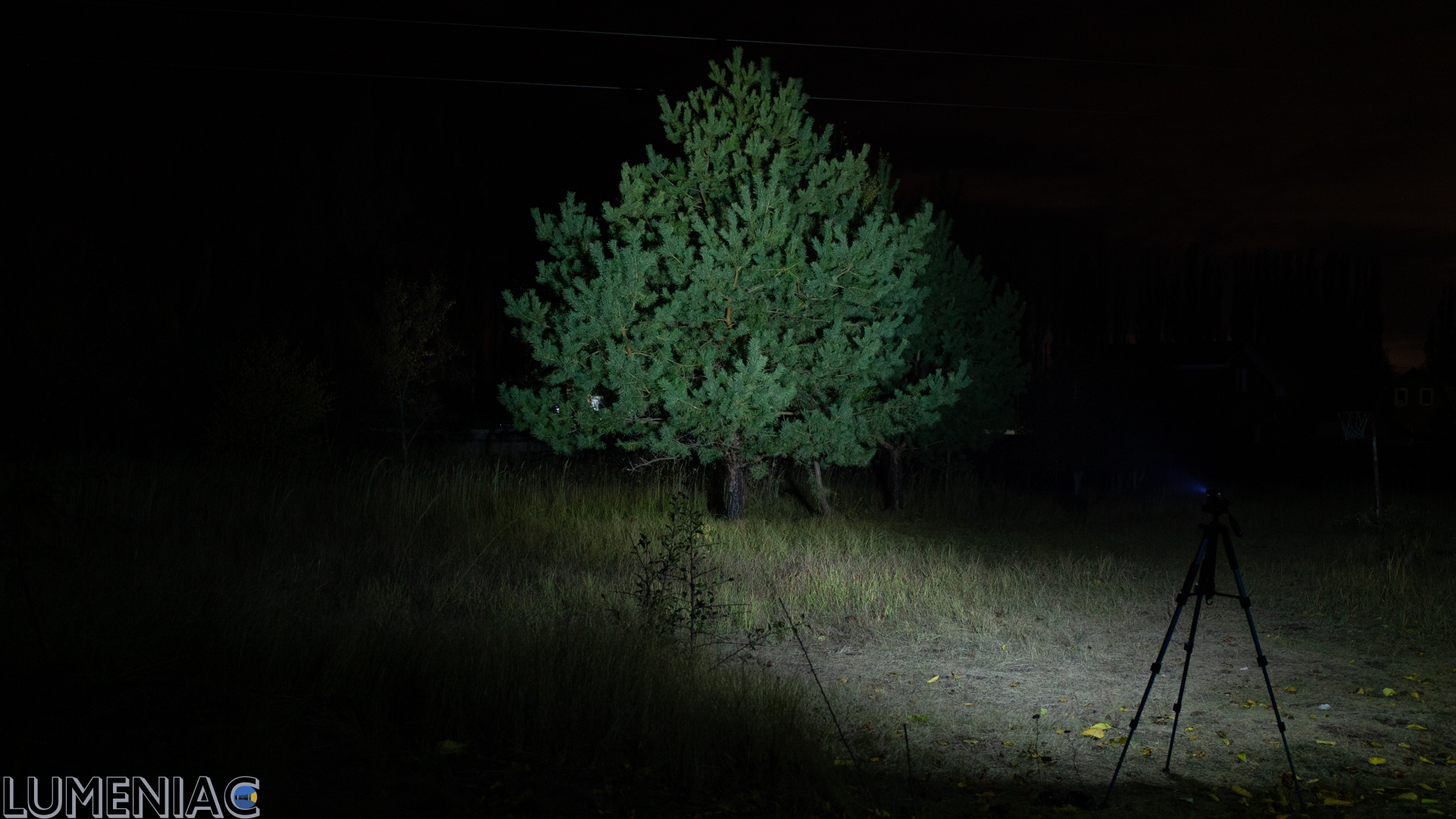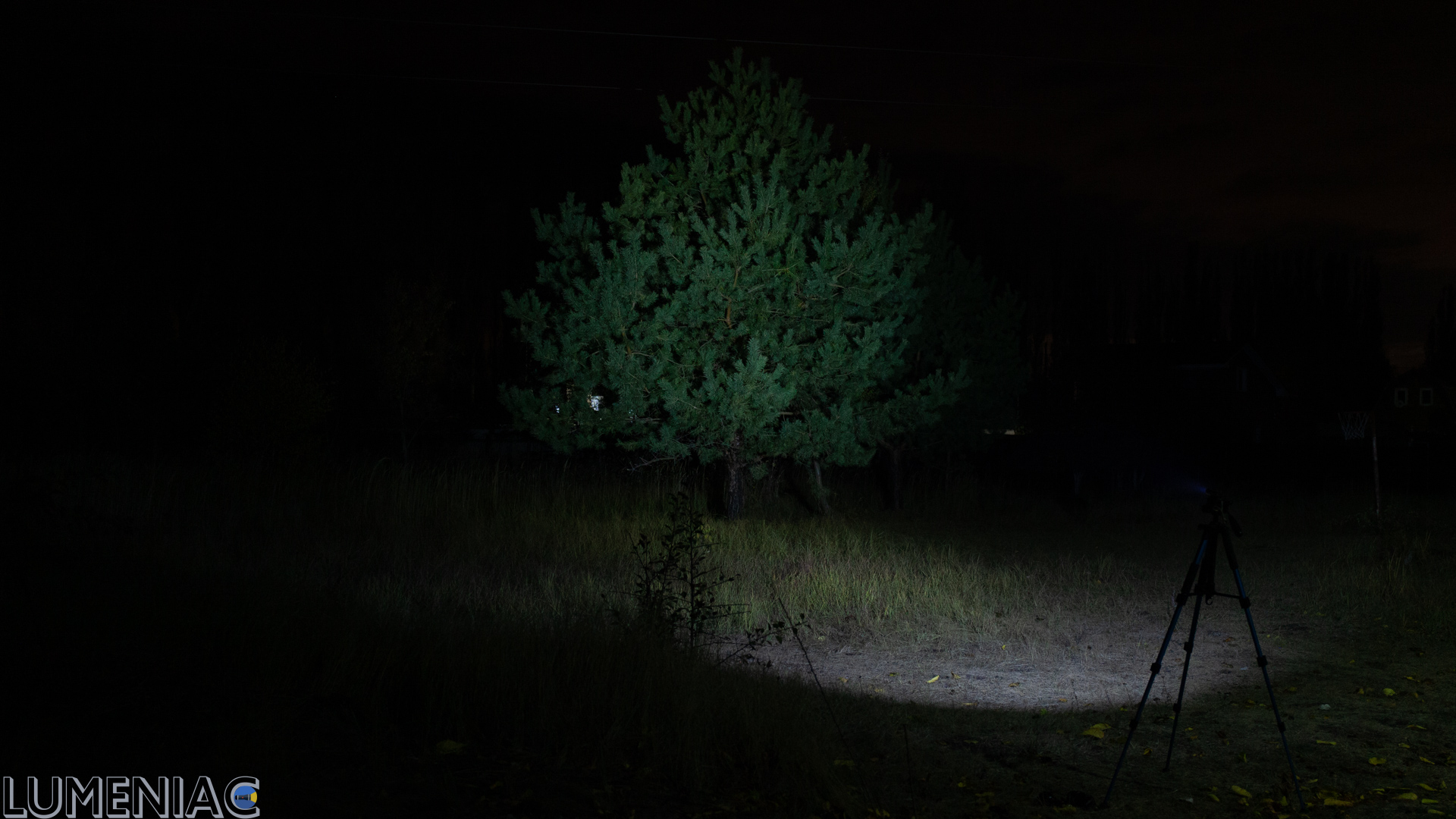 Comfortable for close range work light, with good side light. Visually, about 6000K. It would be nice to make 5000K, but I am ok with how it is now. My personaly EDC flashlight, YLP Unicorn 1 is alike in light distribtion.
No PWM flicker detected.
Brightness is fully stabilized. The runtime is excellent. Despite the size of the model, turbo here is quite long even without cooling, last for about 90-100 seconds, and about the same before stopping at a completely stabilized level.
By the way, the model does not get very hot in the turbo. For the user this is a good , and bad for a flashlight. It leaves the question of how heat transfer from the LED is organized.
Due to the size, I did not see any effect of cooling on the runtime of the turbo.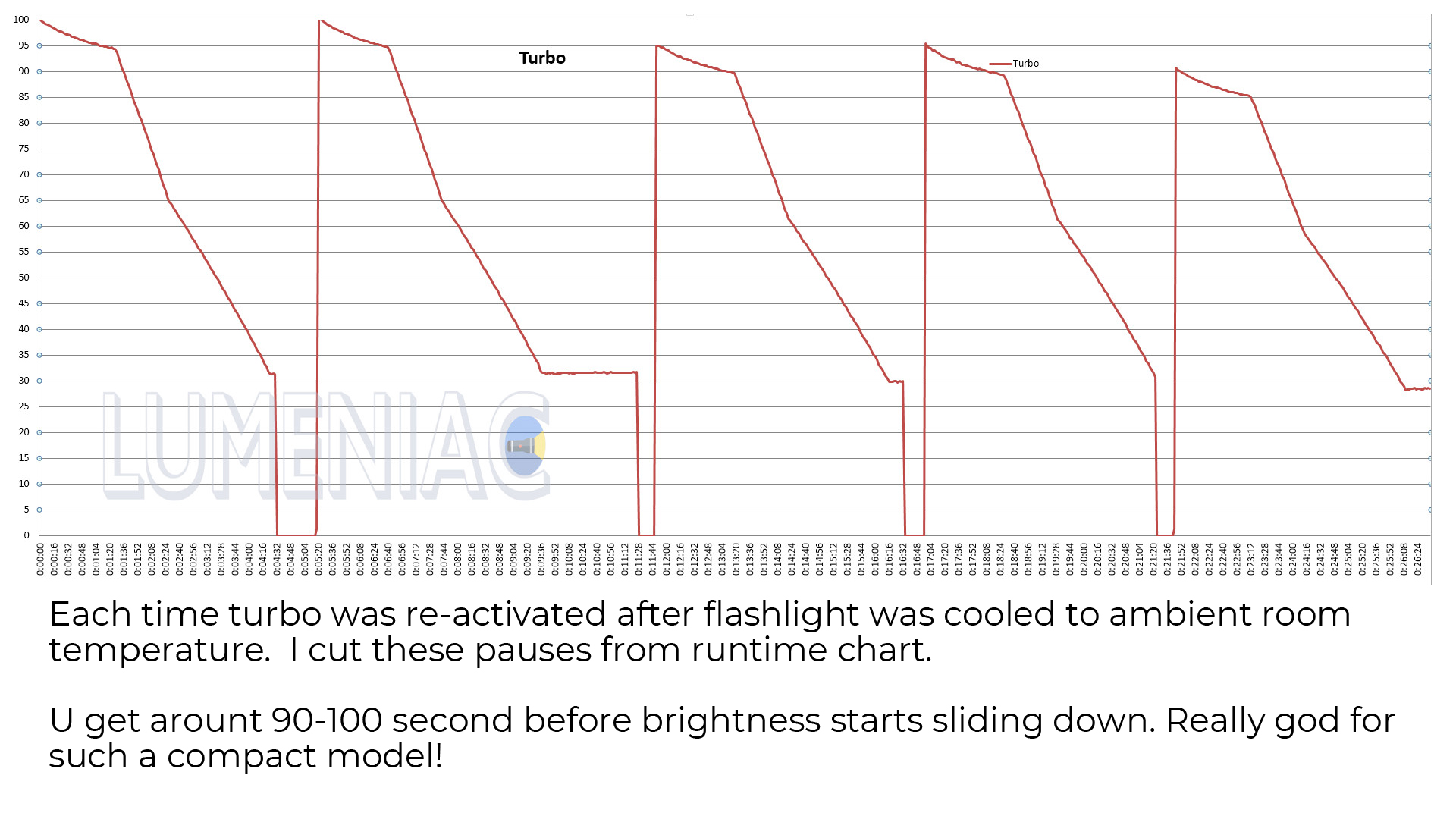 500 lumens in High is not impressive as a figure. But alive… it is more than enough in terms of brightness and runtime. After all, 3 and a half hours of stabilized 500 lumens is actually good, enough for the whole evening. You can illuminate quite a lot around you in this mode.
Need it brighter? U`ve got turbo with its 4 minutes before falling to the High level, that's enough.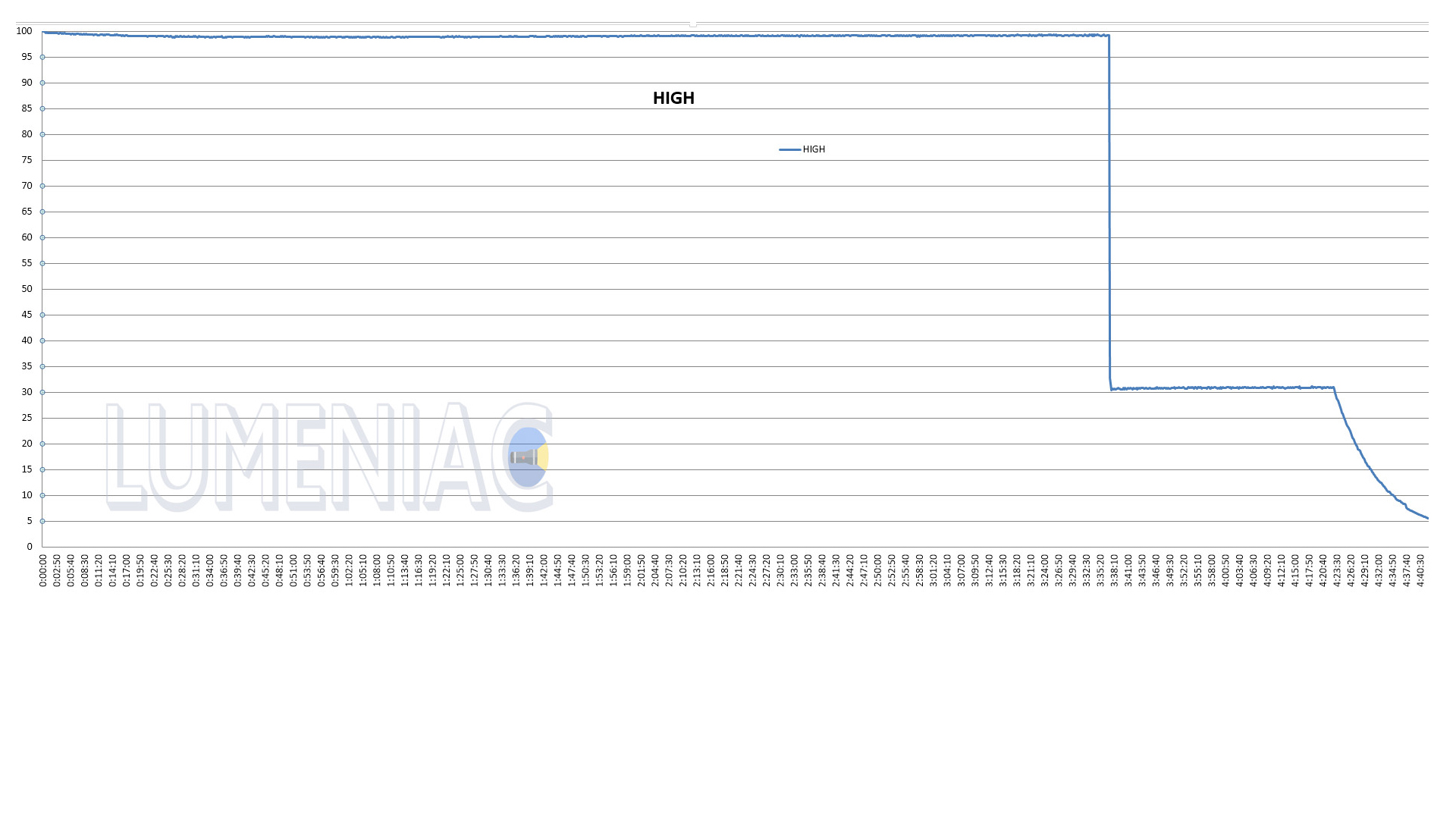 MID mode with its 120 lumens is quite suitable for indoor use and to shine directly under your feet within 5-7 meters range. And you can count on almost a day of runtime in this mode!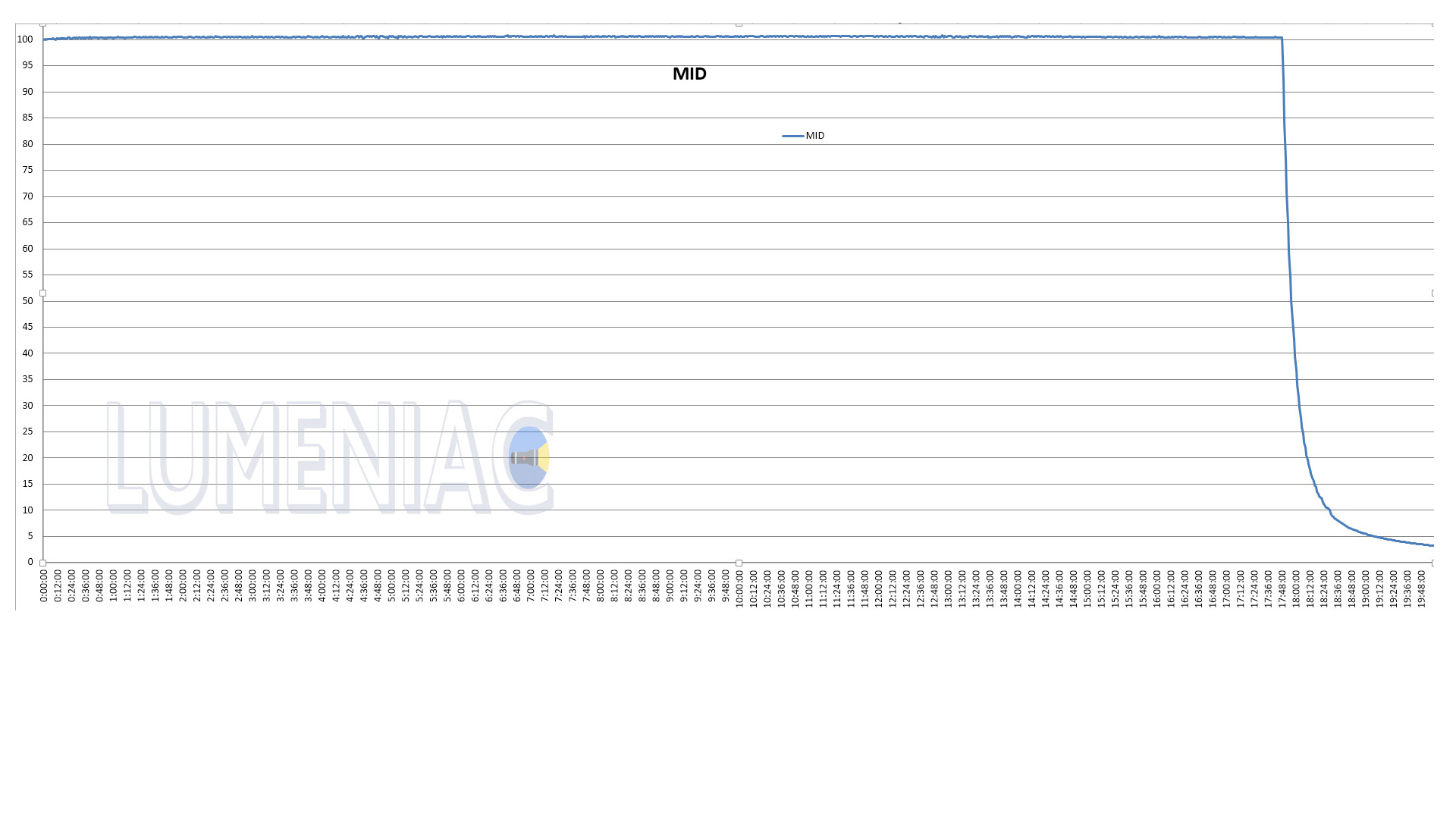 I didn't like the gap in between 15 and 120 lumens, or between 120 and 500. I would do something like 40-150-300-500. + hidden moonlight \ turbo. 4 modes are quite normal and, frankly, even 5 types 10-70-150-300-500.
It is clear that you can speak of some throw only for turbo mode, and then outside the radius of about 75m, the brightness will start to fall rapidly.
Although, this roof is 50m from me, and there is a sense even from high mode.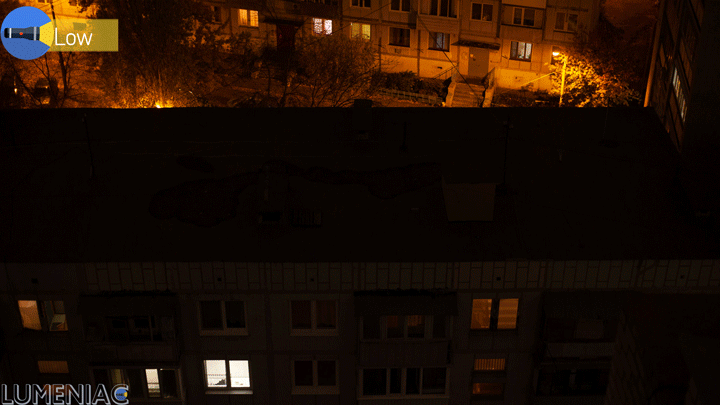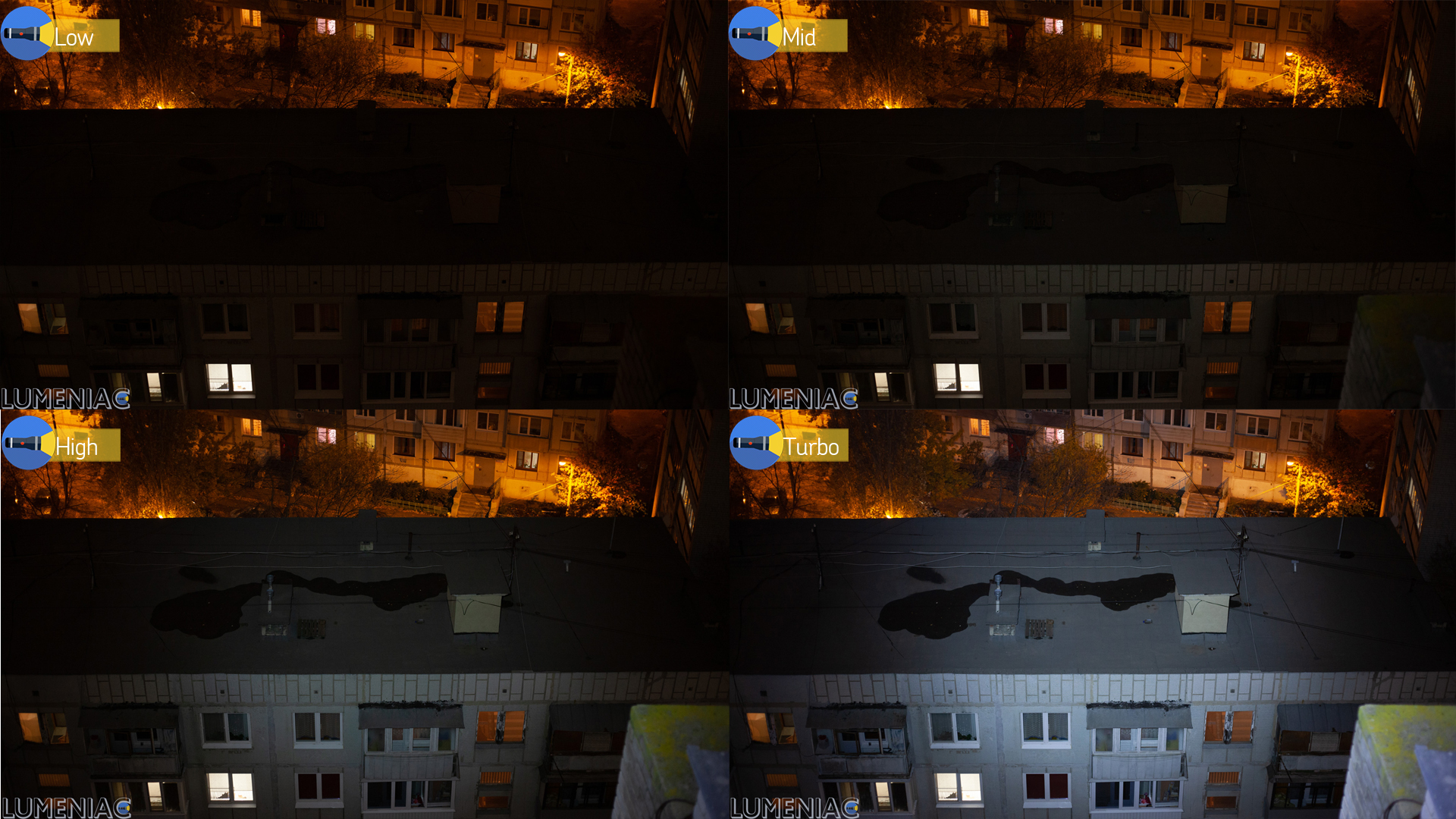 And here is 75m to roof. It can be seen that this is close to the limit for normal illumintaion.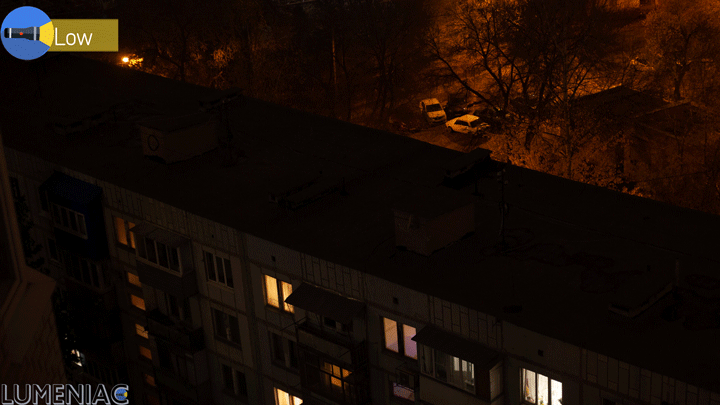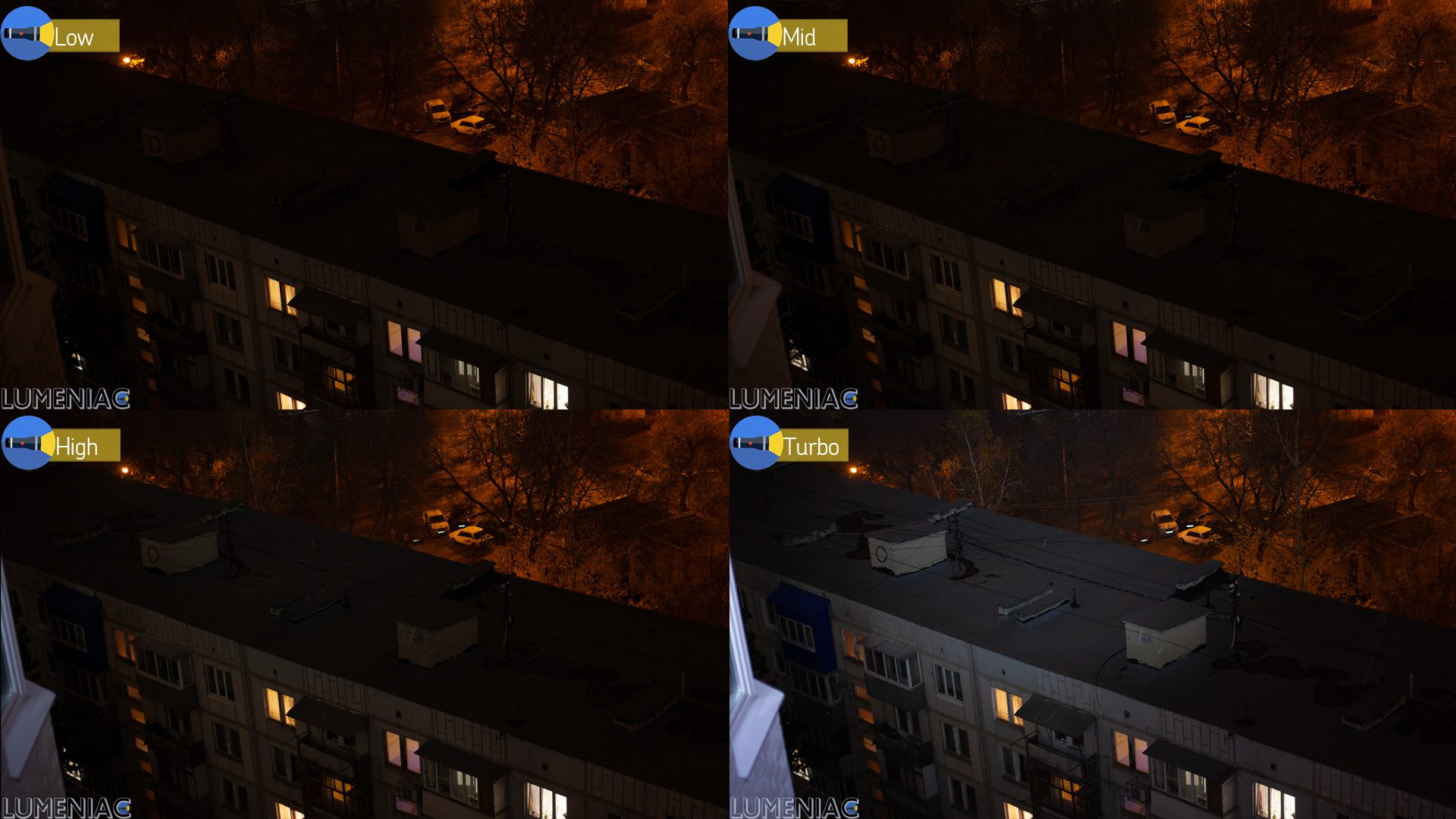 But inside this radius you will have a nice and comfortable light.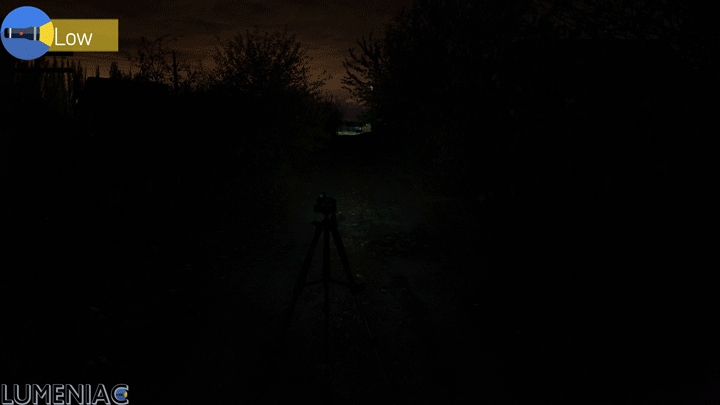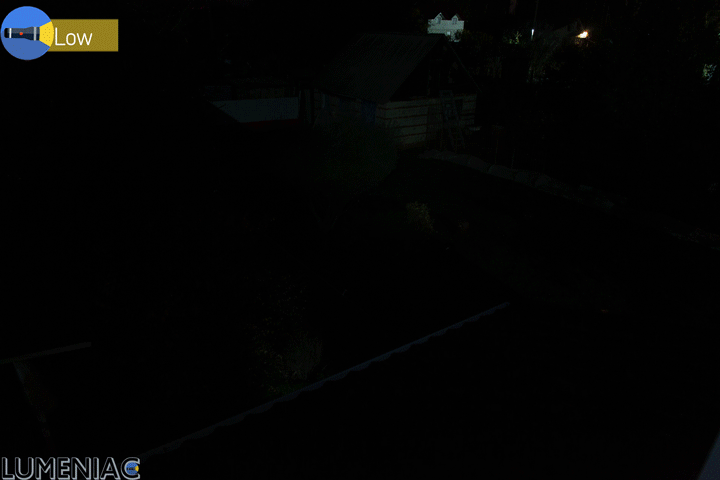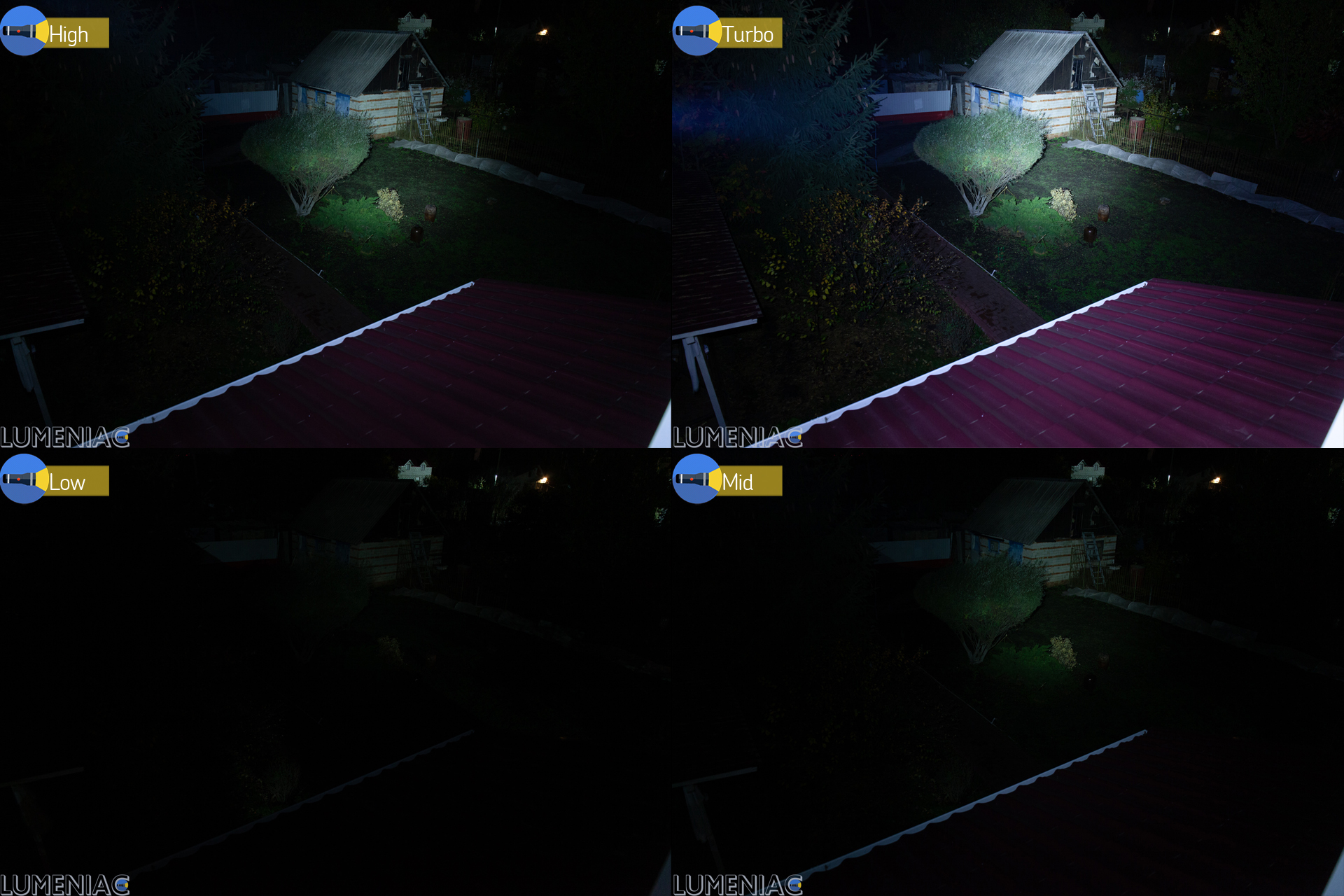 check my utube review, it contains a lot of extras with alive videos.

OVERALL IMPRESSION.
I am definitely satisfied. Maybe real use will reveal some problems with the model, after playing with Olight Warrior mini for review purposes, I like everything except user cannot use 3rd party batteries. That may seriously limit use in situation when you neither have such specific spare ones nor access to charger.
This company policy is 100% user-unfriendly. Previous models could work with any other batteries, just didnt charged them. Guess, how much money did Olight loose in attempt to sell extra batteries when people simply refuse to buy flashlights that can work only with proprietarry cells? Olight is good in design and construction, in UI , but really shortsighted in marketing.
The flashlight is very compact and, at the same time, bright. If necessary, you can get a loot of lumens from it, and this turbo will not be some kind of decorative puff. In other modes, you can shine for a long time and without stepdwon in brightness, this is also an advantage.
With my impressions of Olight warrior mini review , i am with no doubts, sure covers all the usual needs for EDC models, both in terms of brightness and throw.
Despite the fact that there is a button in tailcap now, the functionality of the magnet did not disappear, nor did the functionality of the built-in charging. Ah, of course, you can charge only with a proprietary cable (which will not be problem for owners of several OLight models: one cable at home, the other in the car, the third one at work).
But the appearance of this button has significantly expanded the potential of the model. The already flexible and convenient Olight UI with side button received a bonus in the form of an awesome tail-button. It is really thought out. U get MID-TURBO for EDC need and TURBO-STROBE for tactical situations.
Personally, I will only be glad to see the same in other Olight flashlights, I think that this is actually a good and practical engineering solution. Well done.
I like this model more than any other 18650 Baton that i tested. Really wait to see 21700 version with such a tailbutton.