Bocian custom 98 CRI 12W GU10 LED spotlight THRIVE solarlike spectrum
Custom MR16 / GU10 spotlight based on a Bridgelux THRIVE COB emitter with a CRI (Ra) 98 textured reflector optics. Instead of the default, transparent protective glass, you can install a diffuser (included) made of satin plexiglass (frozen effect). CCTs available: 2700K, 3000K, 3500K, 4000K, 5000K.
The total power from AC mains is 12W (90-277V input). Lights based on the 20-25W COB THRIVE LED variant. During heating in room temperature, the aluminum housing reaches the temperature of ~ 60 ° C. The COB emitter is powered by 320mA with a forward voltage of ~ 34V, which gives ~ 10.9W of LED power. Brand-name, high-efficiency driver with a number of protections. The power supply was additionally modified in order to maximize the projected lifetime – added NTC soft start, additional low ESR, long life capacitances) The total measured drivers efficiency is ~ 90%. Power Factor min. 0.5. Driver with a fast output – NO FLICKERING EFFECT (e.g. visible in the camera). Not dimmable. The emission angle of the optics with a transparent glass ~ 45 degrees (with a diffuser – much wider)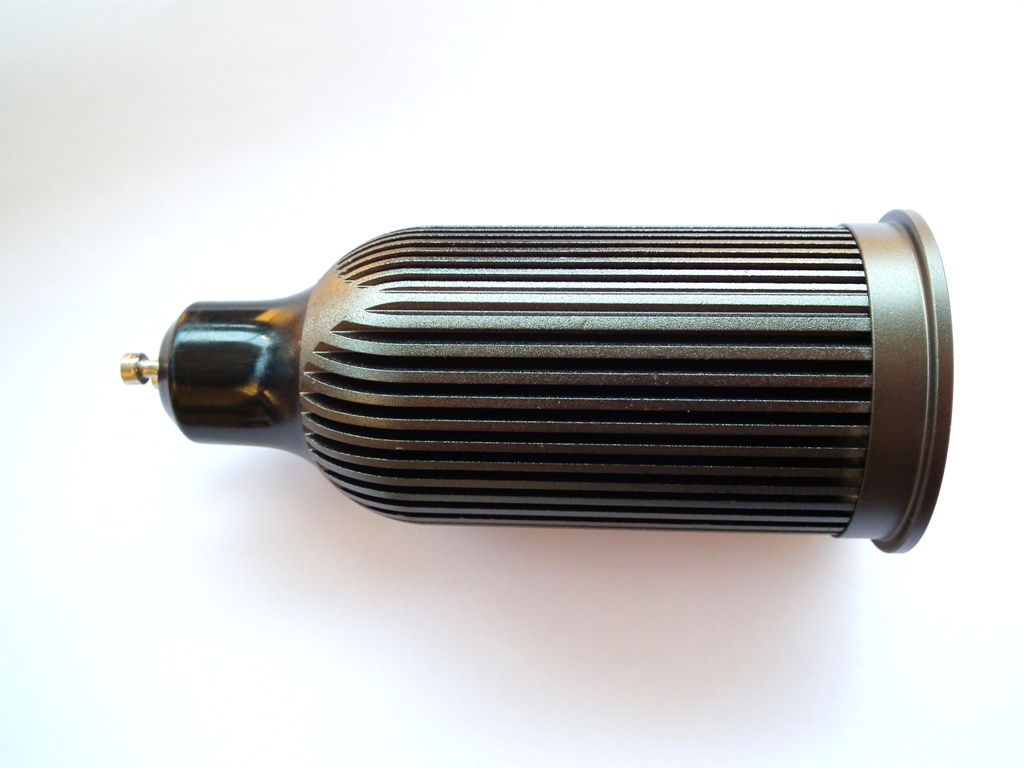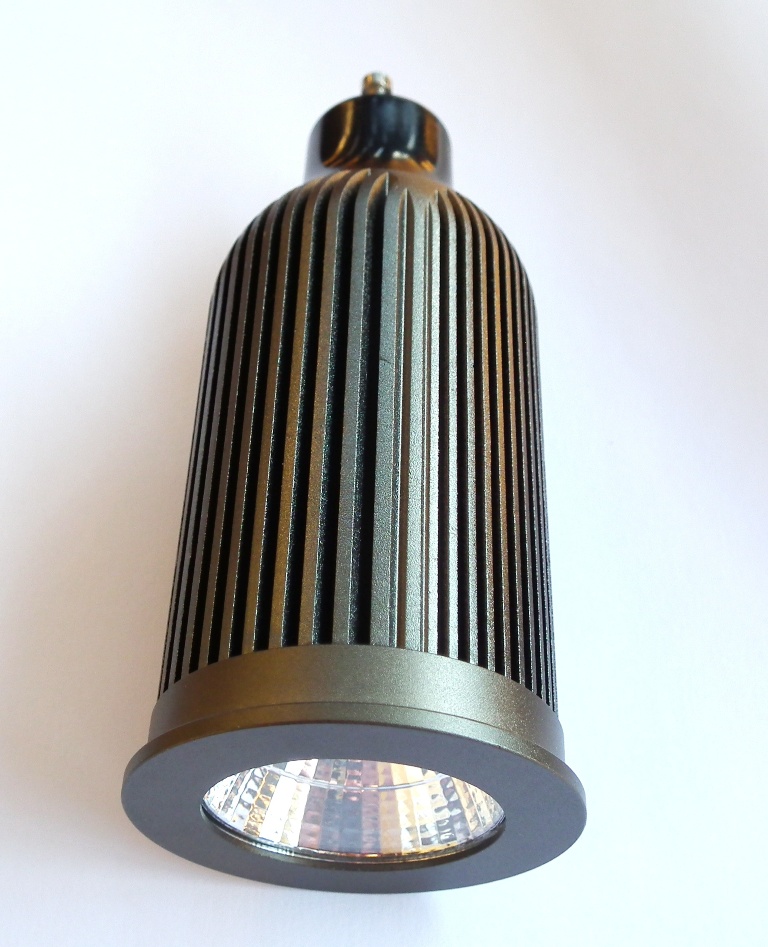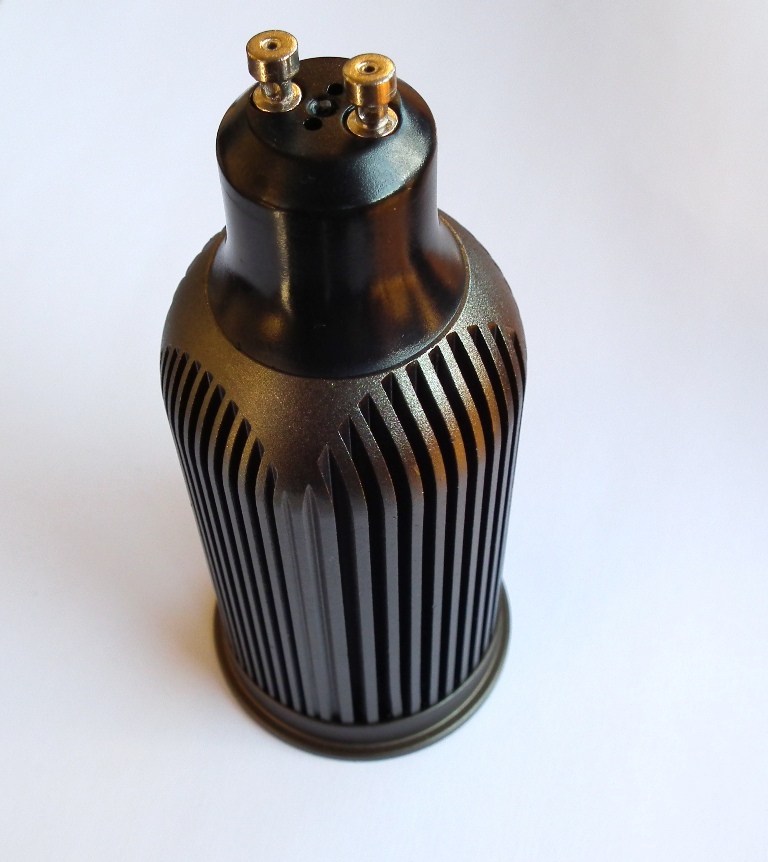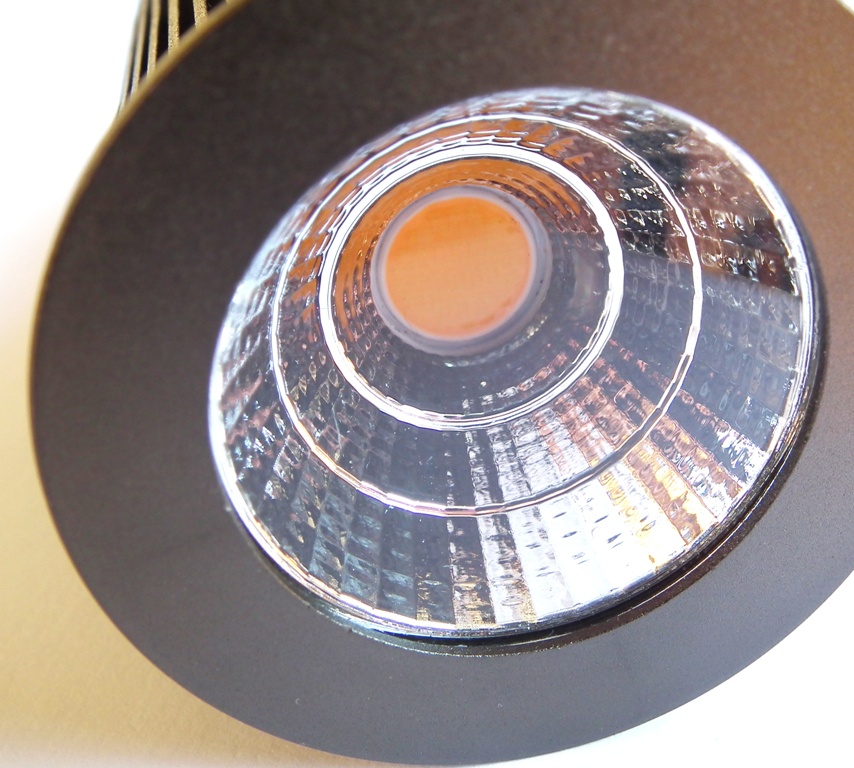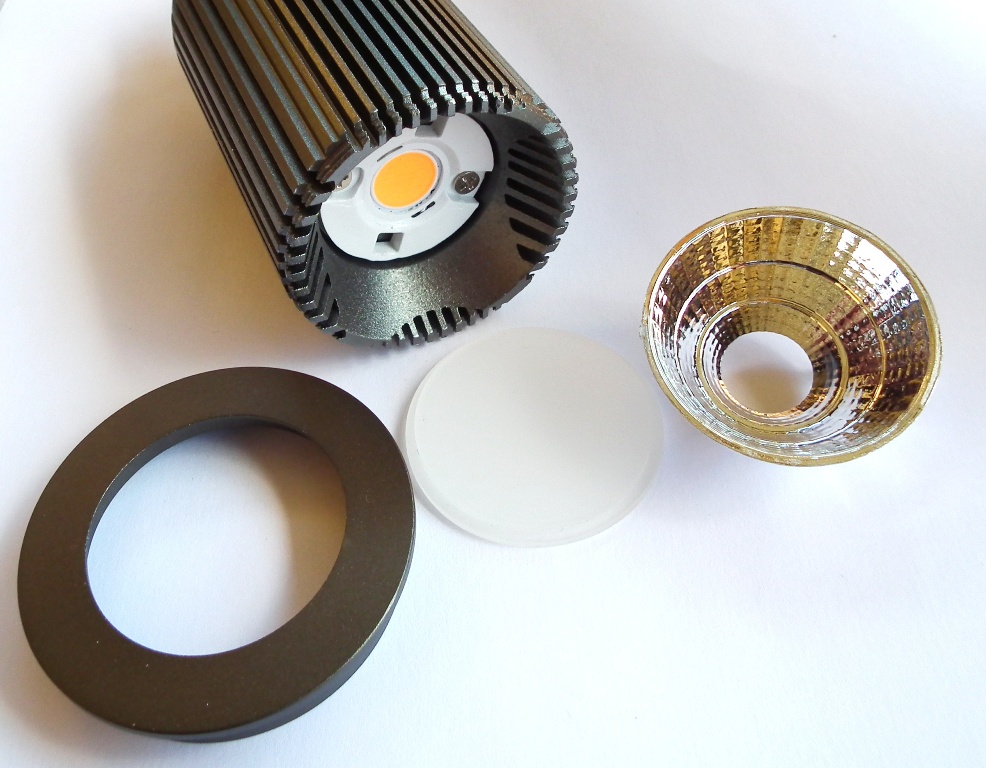 The set includes CNC milling machine made, satin plexiglass diffuser (the light transmittance declared by the manufacturer is 70%).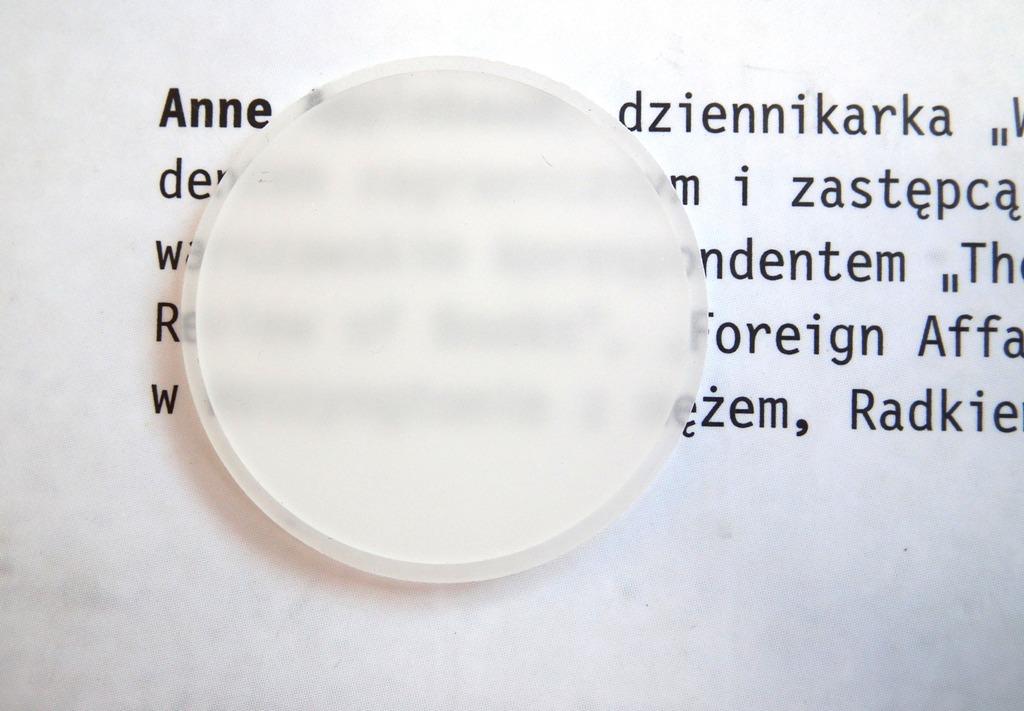 Below are the typical parameters of the quality of light generated by Bridgelux THRIVE emitters and a comparison to CITIZEN 97 CRI and SUNLIKE SSC:


Dark anodised aluminum housing.
Below available CCTs and luminous flux*:
12W 2700K THRIVE 98 CRI – 1084lm
12W 3000K THRIVE 98 CRI – 1164lm
12W 3500K THRIVE 98 CRI – 1213lm
12W 4000K THRIVE 98 CRI – 1234lm
12W 5000K THRIVE 98 CRI – 1294lm
Total length 115mm
Diameter at its widest point 50mm
Weight 175g
*LED luminous flux@85°C with no optic loses