Hi all. Apologies for posting this again, I put it in the LED spotlight section and haven't found the cause.
I bought a few of these things. They're lensed with a thick round lens with a colour filter and led sat on a star shaped board behind. Runs off a USB plug, not much to go wrong.
https://www.amazon.co.uk/Jooayou-Projection-Rotation-Romantic-Birthday/d…(link is external)
I left one of the rainbow ones on overnight and it didn't seem as bright the next day. I switched it off to cool down and turned it back on, it definitely wasn't running as bright so I sent it back.
As an experiment I left one of the sunset colours on and one off for 24 hrs. This is what happened. Anyone know why this is happening? It's a simple circuit, running low wattage and voltage. I'm powering them through a couple of old iPhone USB chargers. Here's a pic of one left on overnight and one switched off. The dimming is permanent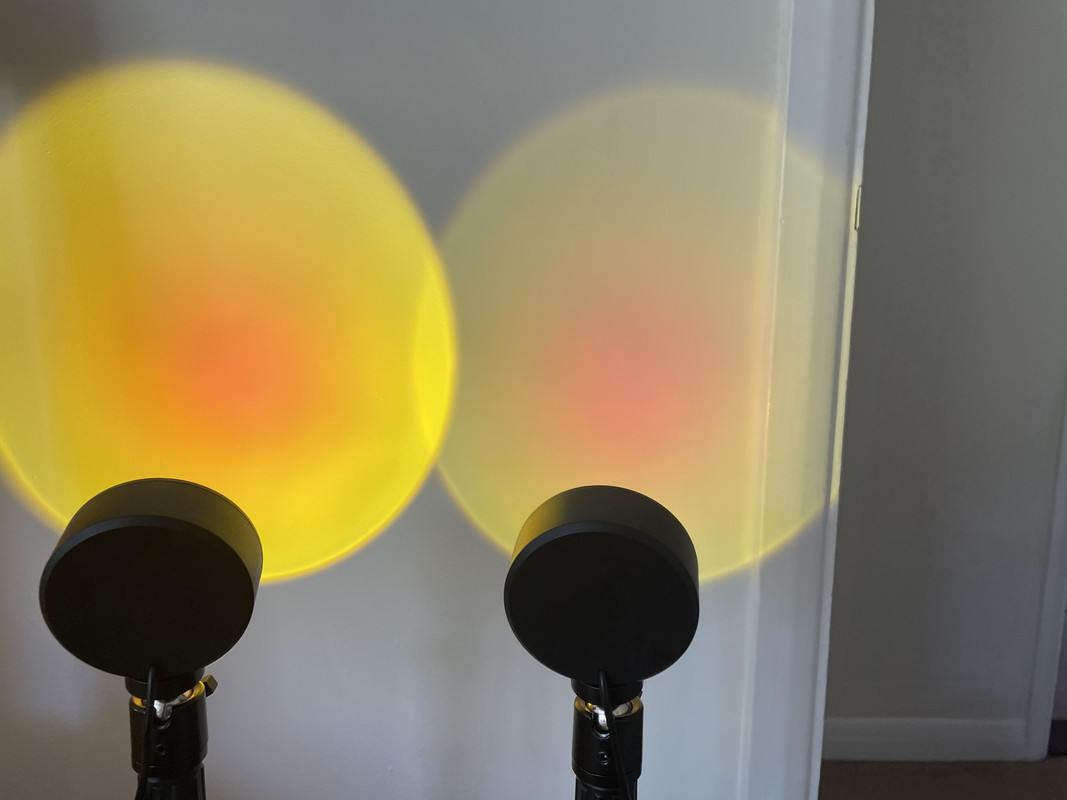 —
WTB: Stonewashed Ti 18350 Shorty Tube for FW3