There should be some kind of overture for the review. A short story about a brand or model line will do, but it's better to pinpoint the Big Problem. For example, "One April morning two drunk hunters bit a bear. Which modern flashlight would you recommend for self-defense ? Yours sincerely, Bear ".
In case of this Fenix ​​PD35v3.0, I definitely have nothing to start with. Well, I remember that in 2018 Fenix released a previous, second version. I doubt this is an interesting fact after three years.
-> You can buy it at ALIEXPRESS or AMAZON
Actually this should be Fenix ​​PD35 v4 as Fenix ​have actually released 3 versions in last decade.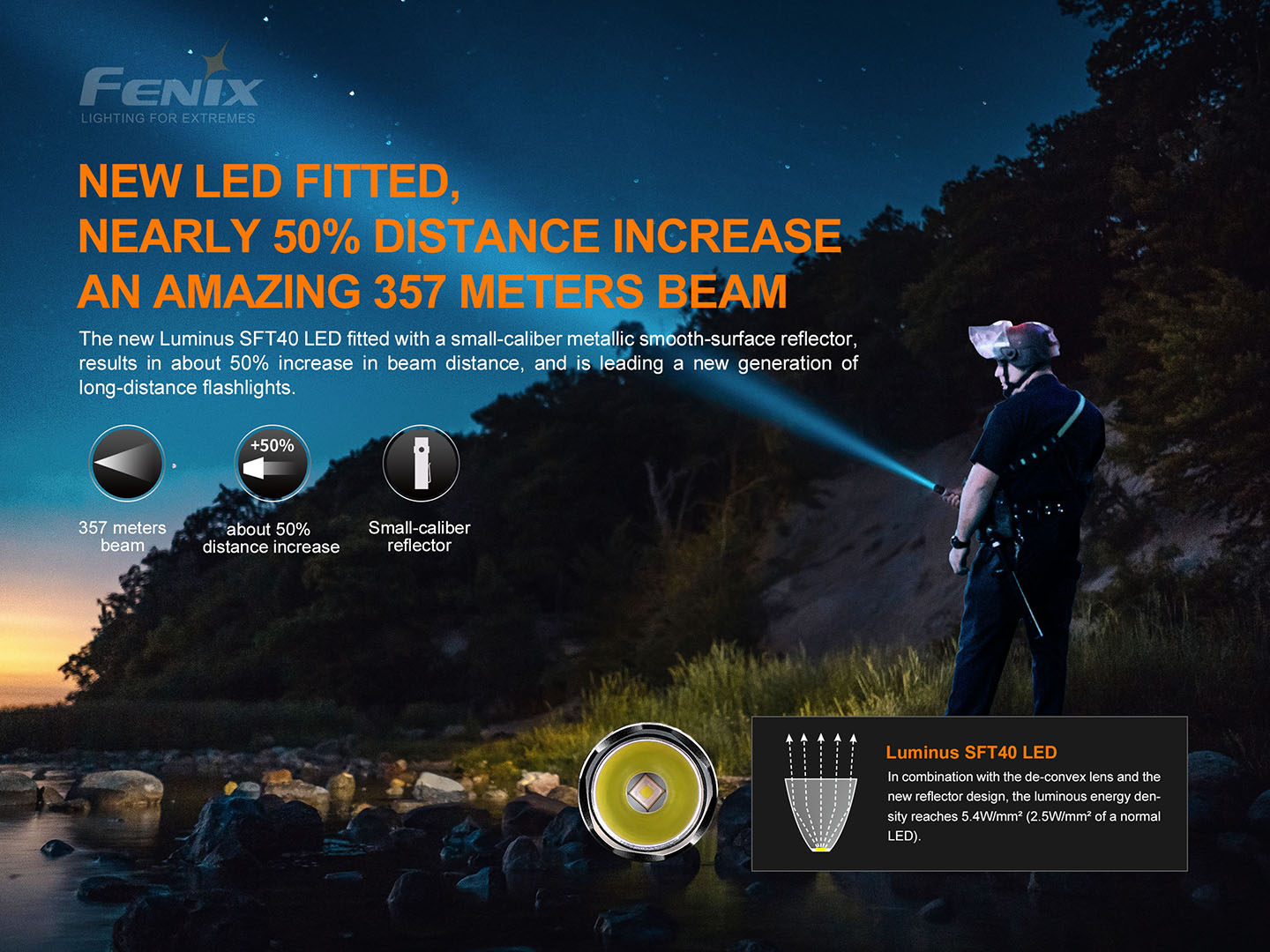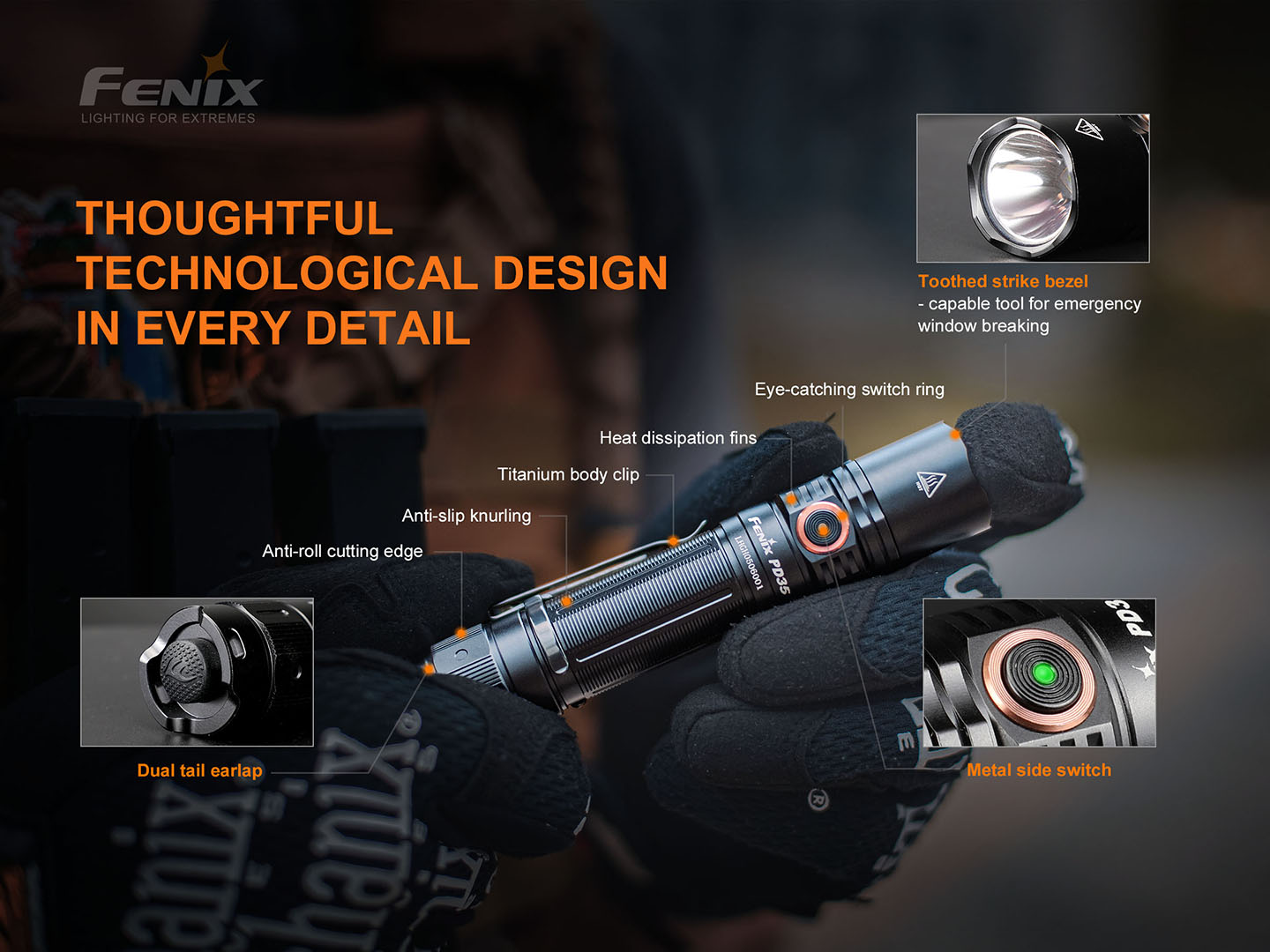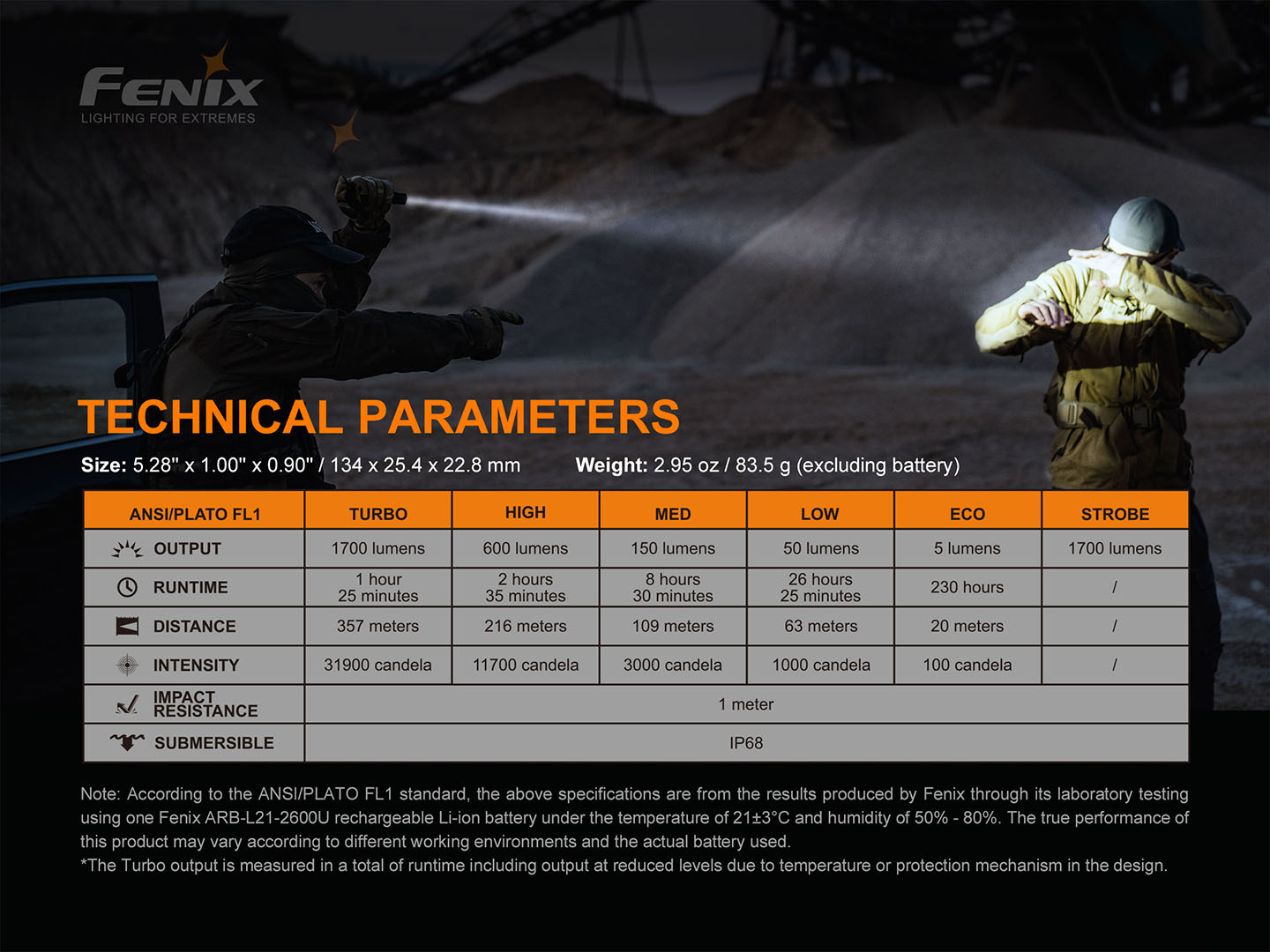 So let's just move to review.
PACKAGE AND APPEARANCE
I got flashlight + battery solely, but here are pics of package and kit that i got from Fenix directly. Kit is standart – flashlight, 18650 2600 mah battery with built-in charge, lanyard, holster, manual, warranty card.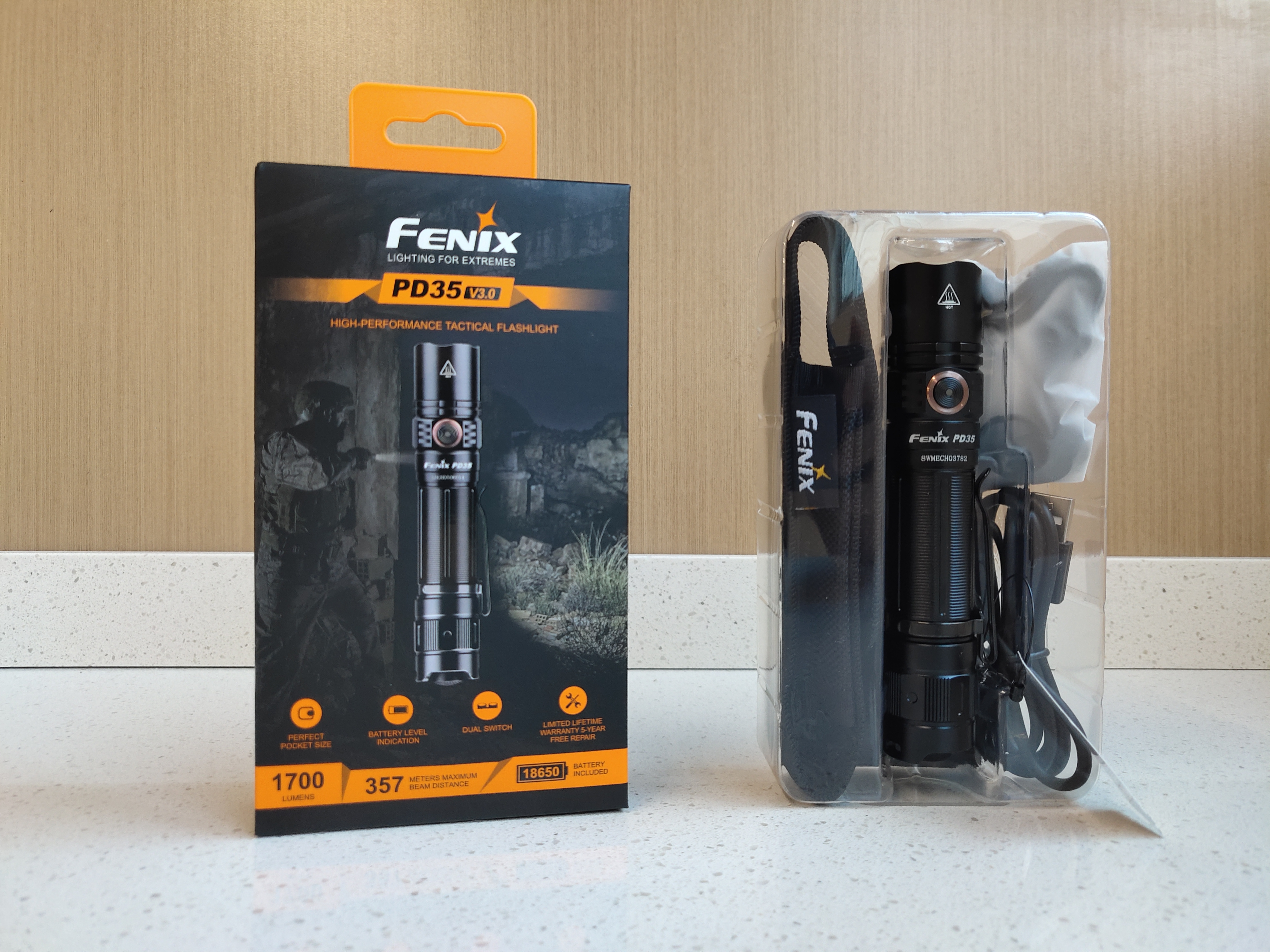 So, the flashlight itself. I still have old photos of it`s previous version and, as you can see, there is only one noticable design change – knurling. The flashlight is covered with concentric stripes now instead of the classic diamonds.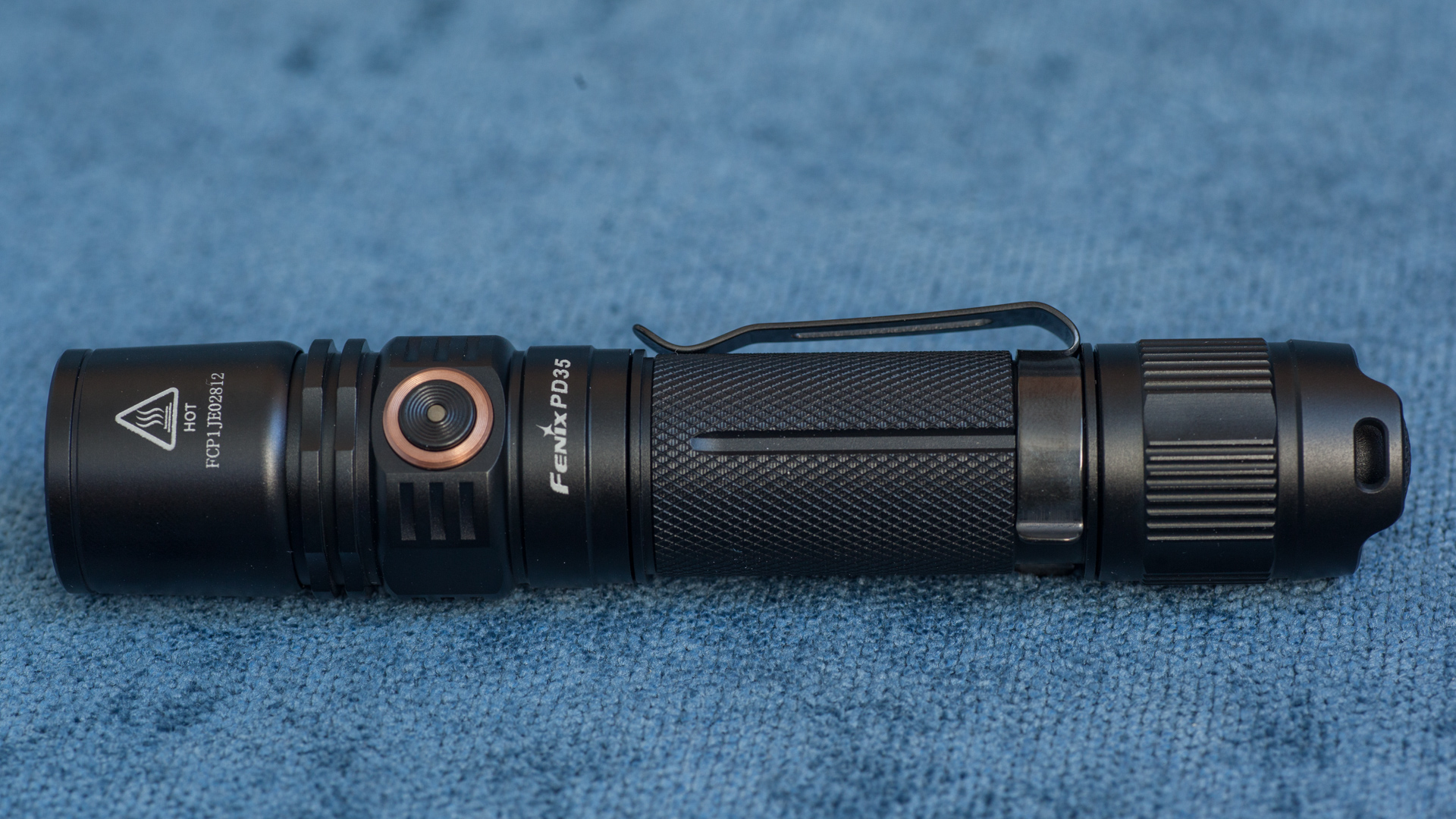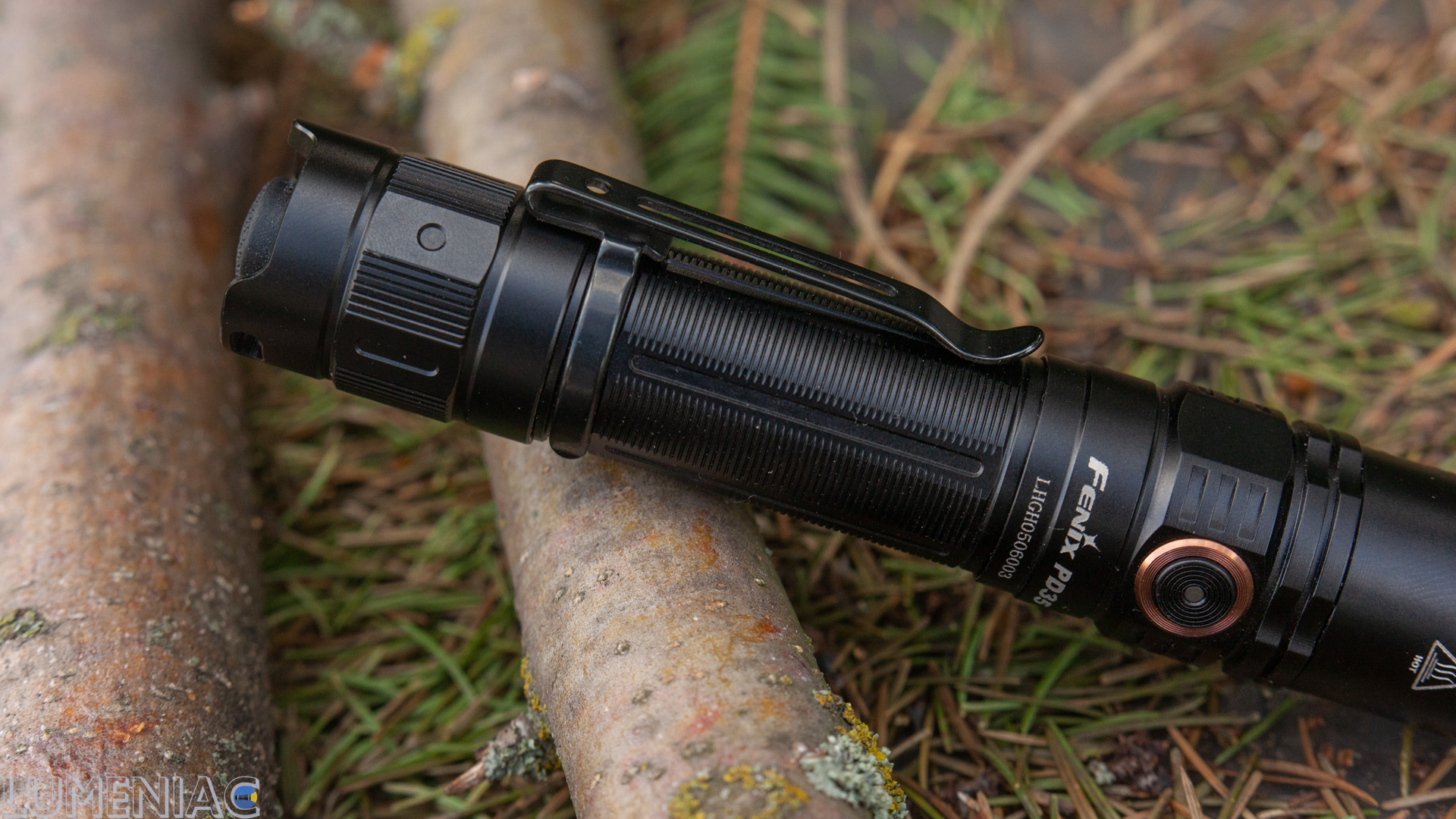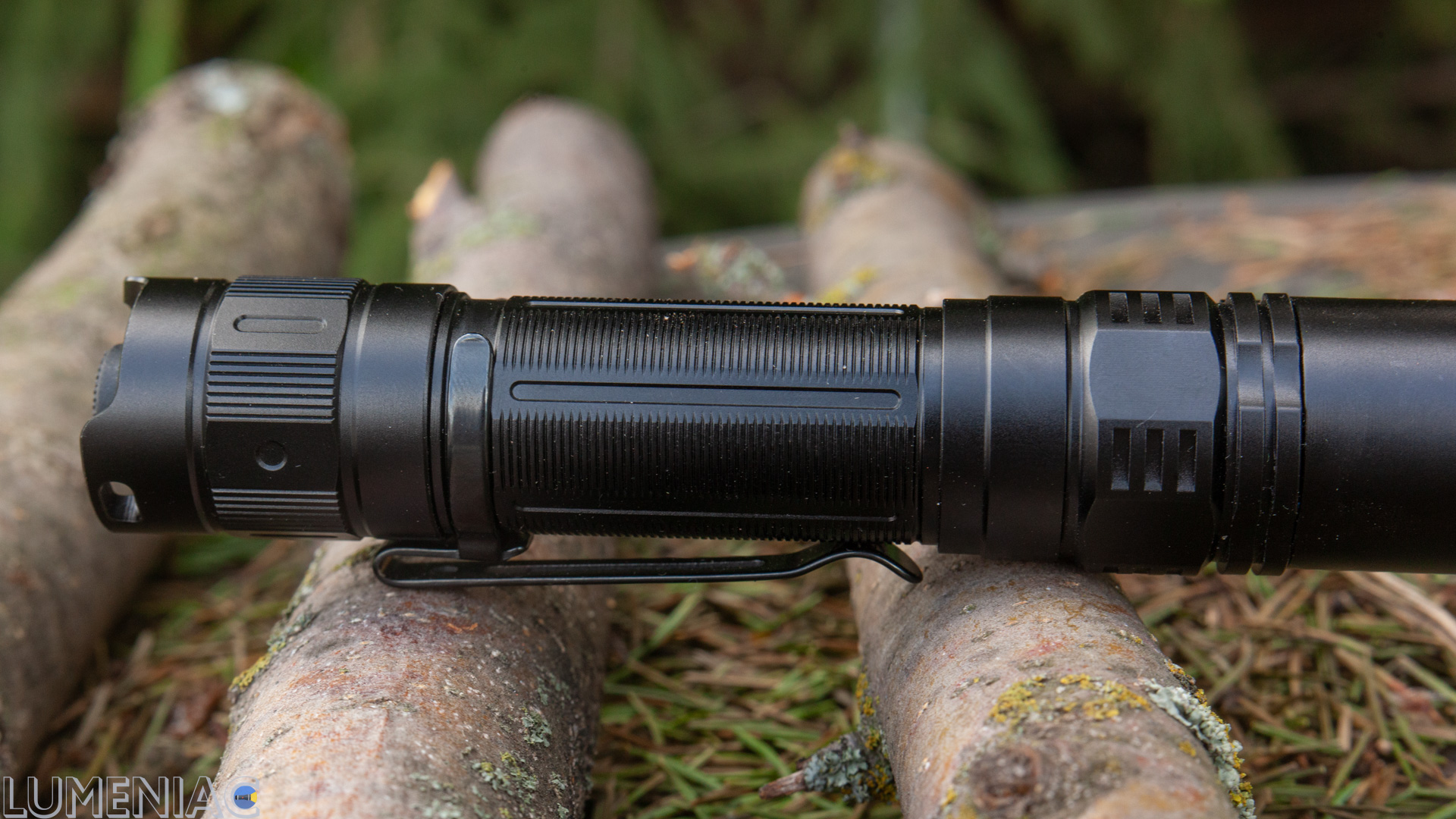 Everything else is the same. Quite a modest design of the classic EDC. The only thing that catches your eye here is the brass bezel around the button, otherwise the appearance of the flashlight is devoid of any pronounced individual features.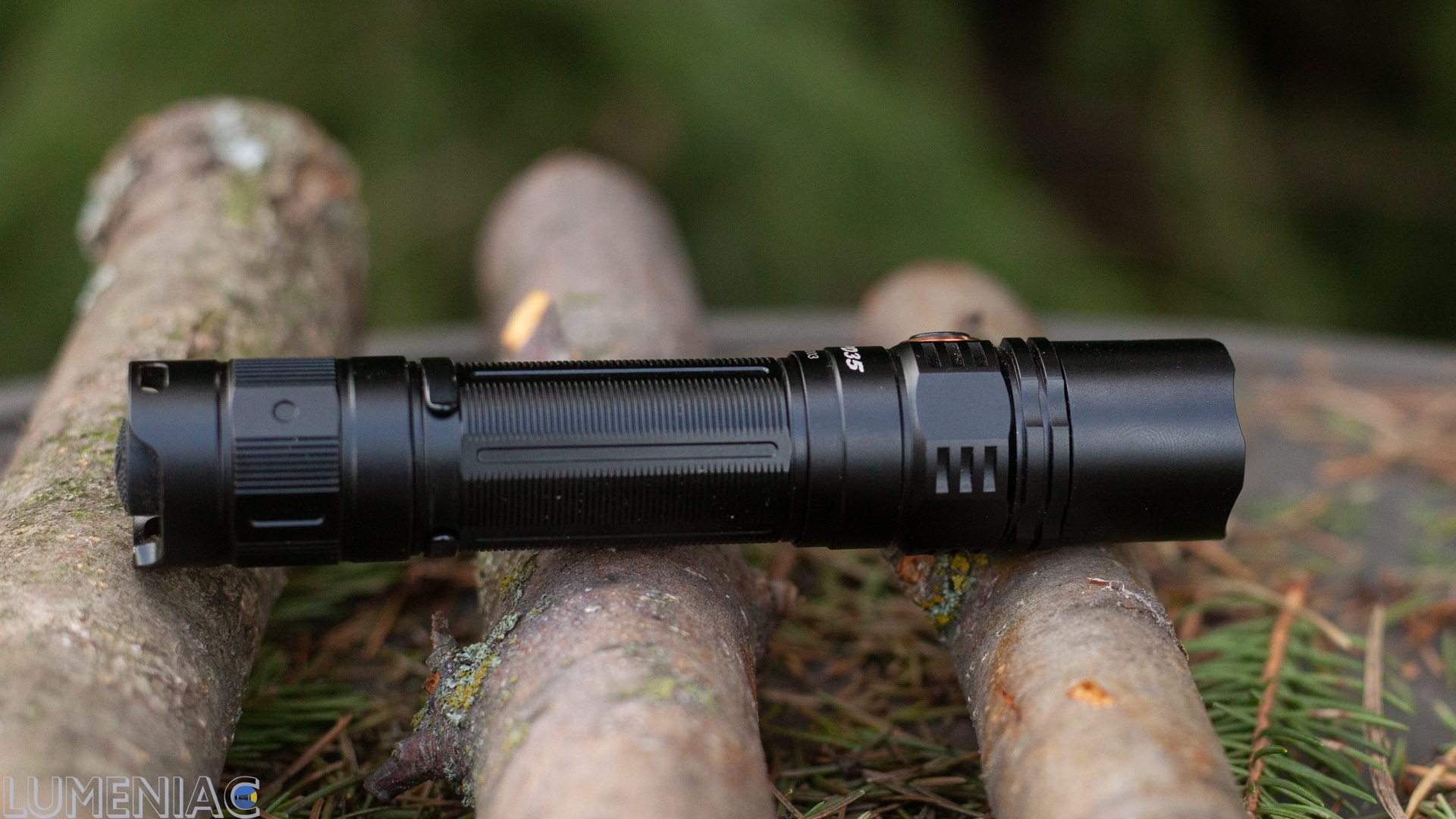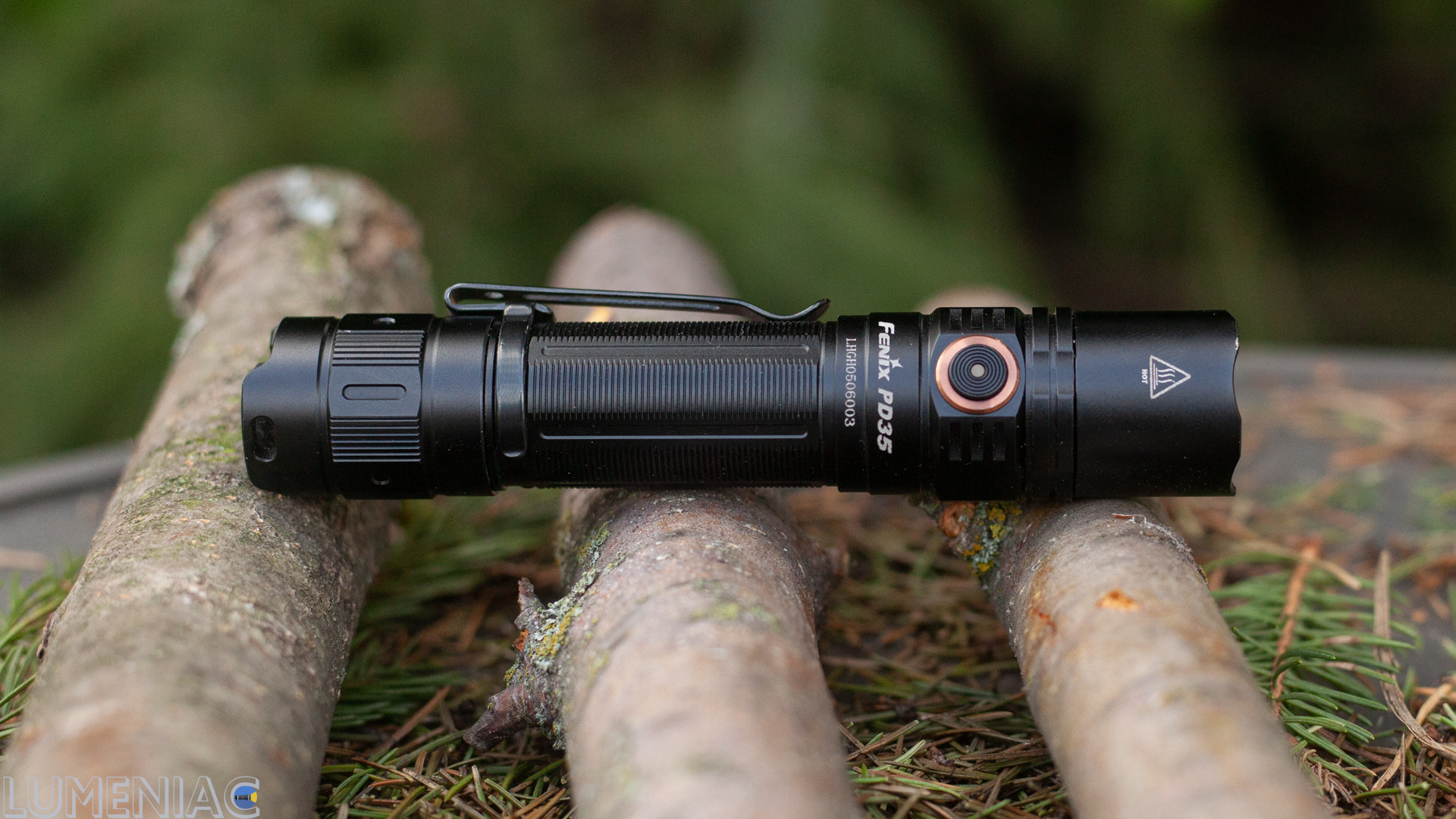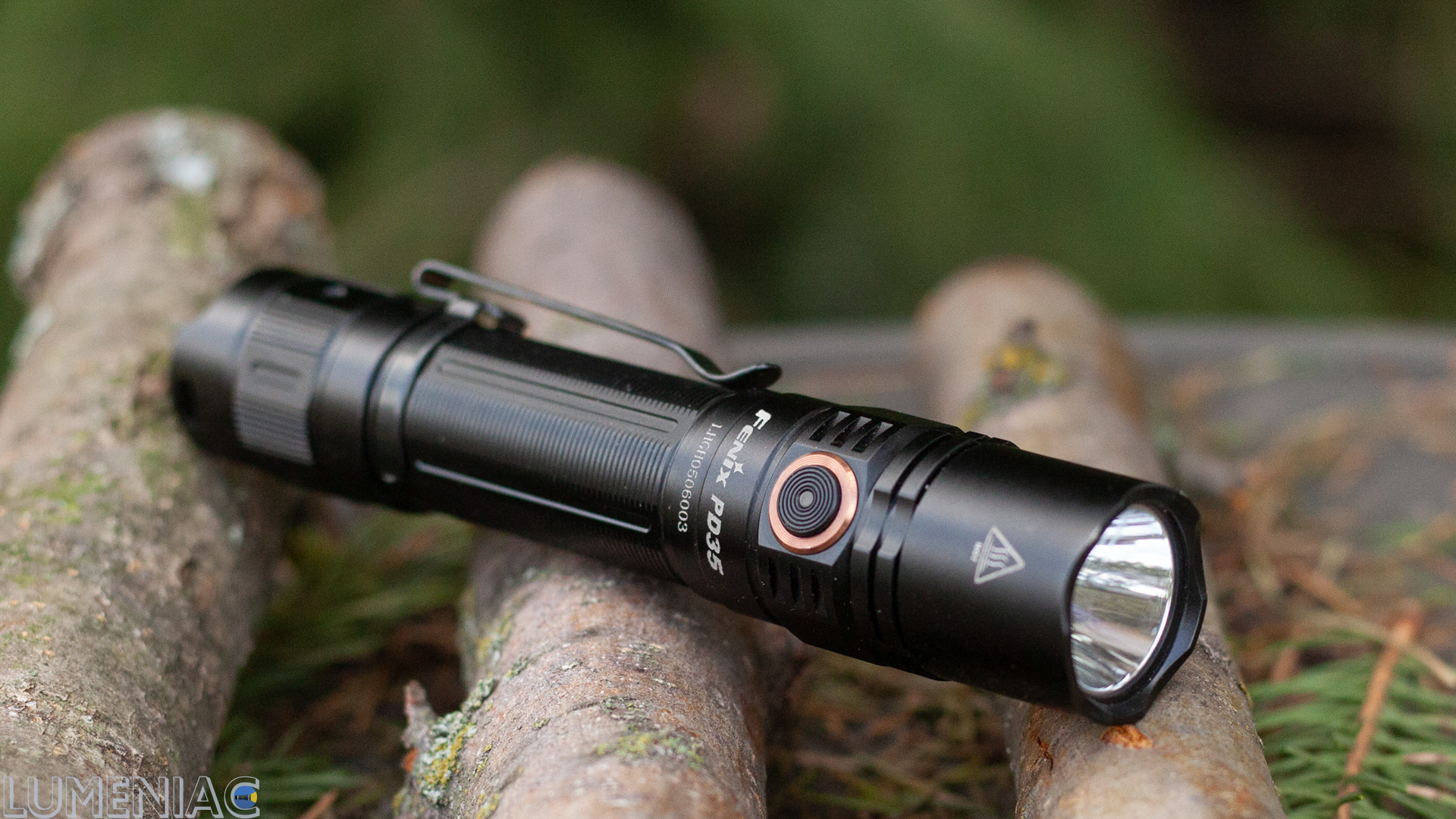 In short, just a flashlight.
The flashlight is not compact one, which will be a disadvantage for those who like to carry flashlights inside their pocket, but a clear advantage for the grip and (though I would not overestimate these extra couple of centimeters) for the heatsink and runtime at higher levels.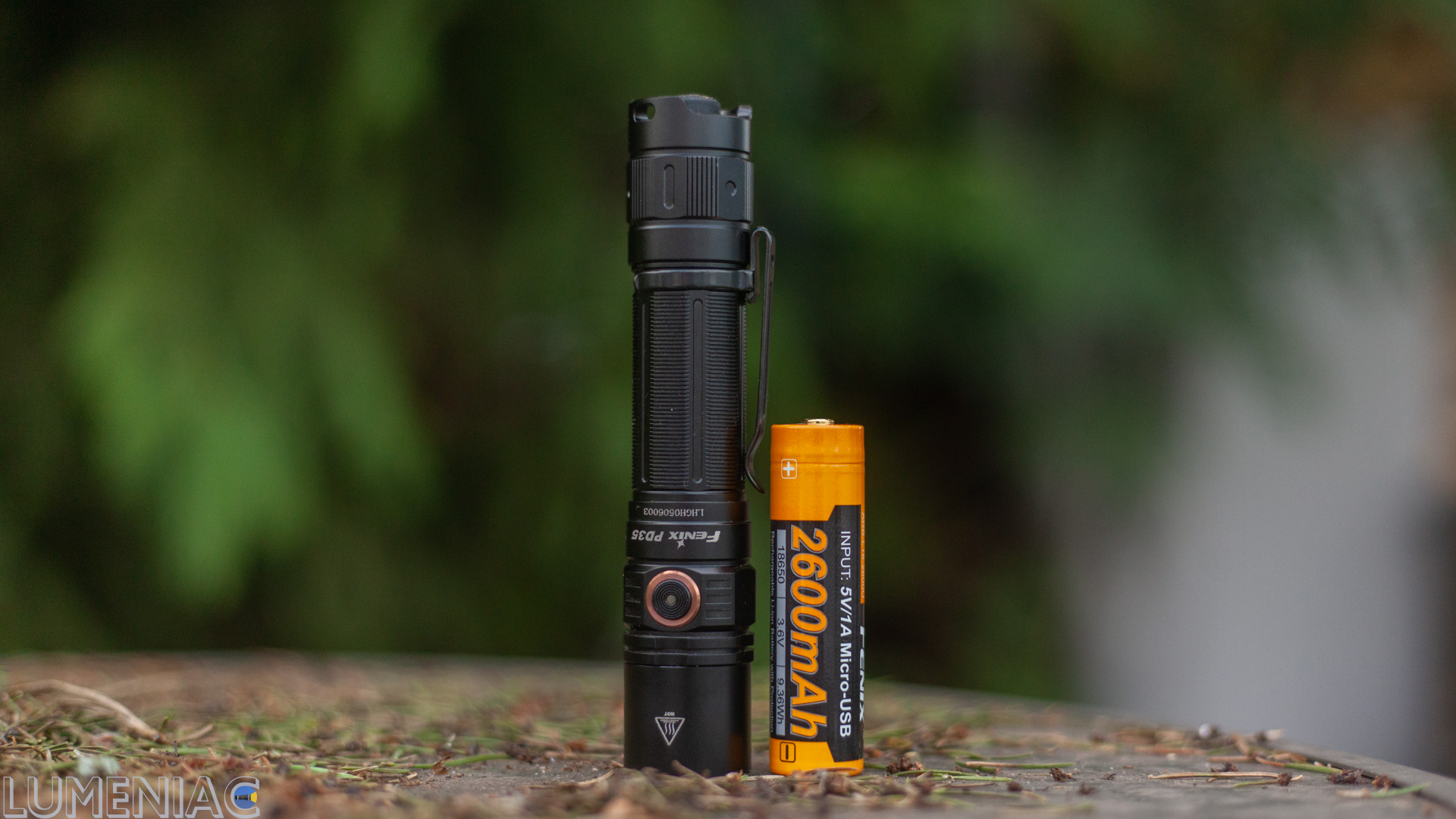 It's kind of weird to see an 18650 in a flashlight this size in 2021. 2600mah battery in a kit of a non budget flashlight is clearly mock.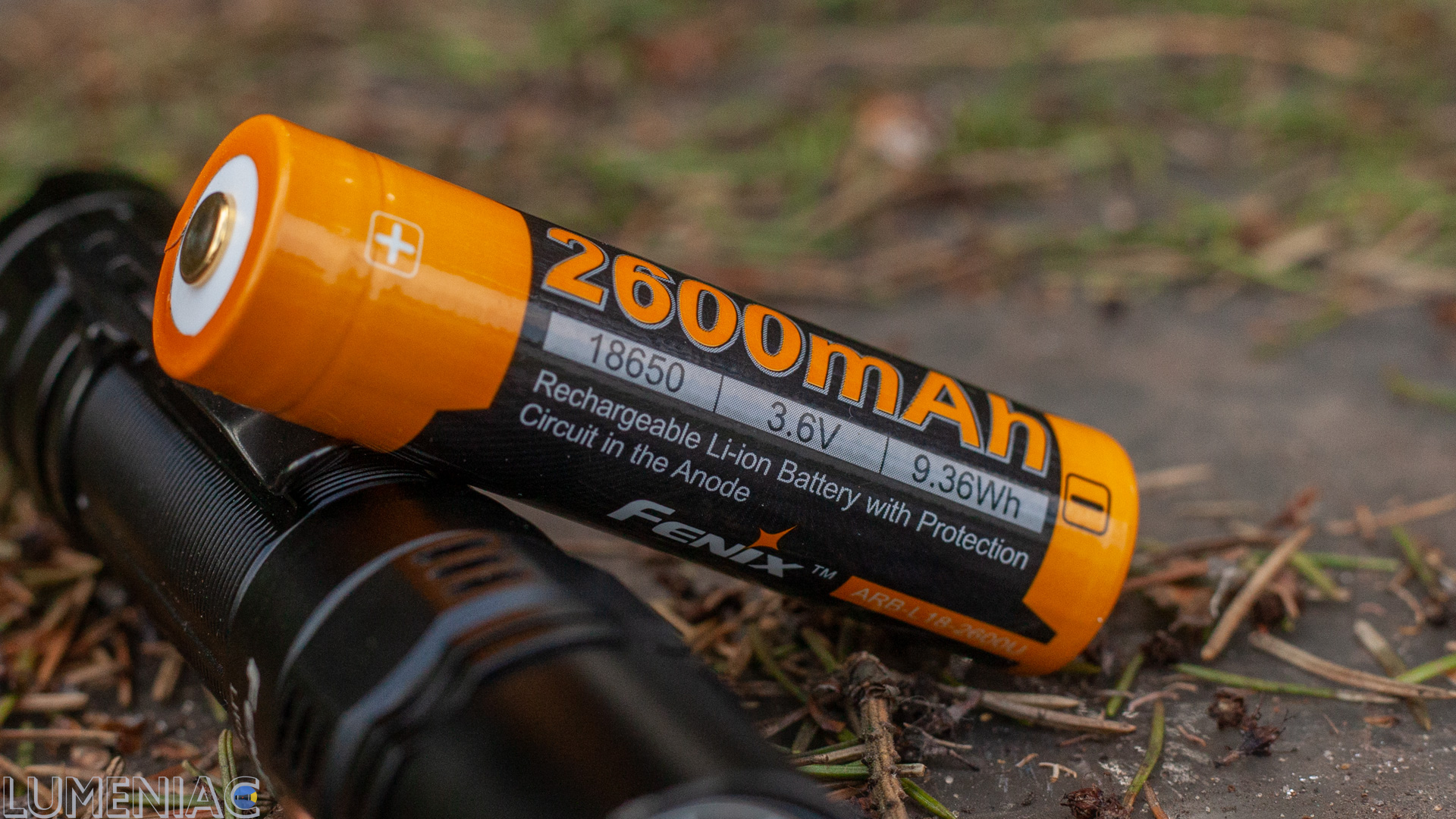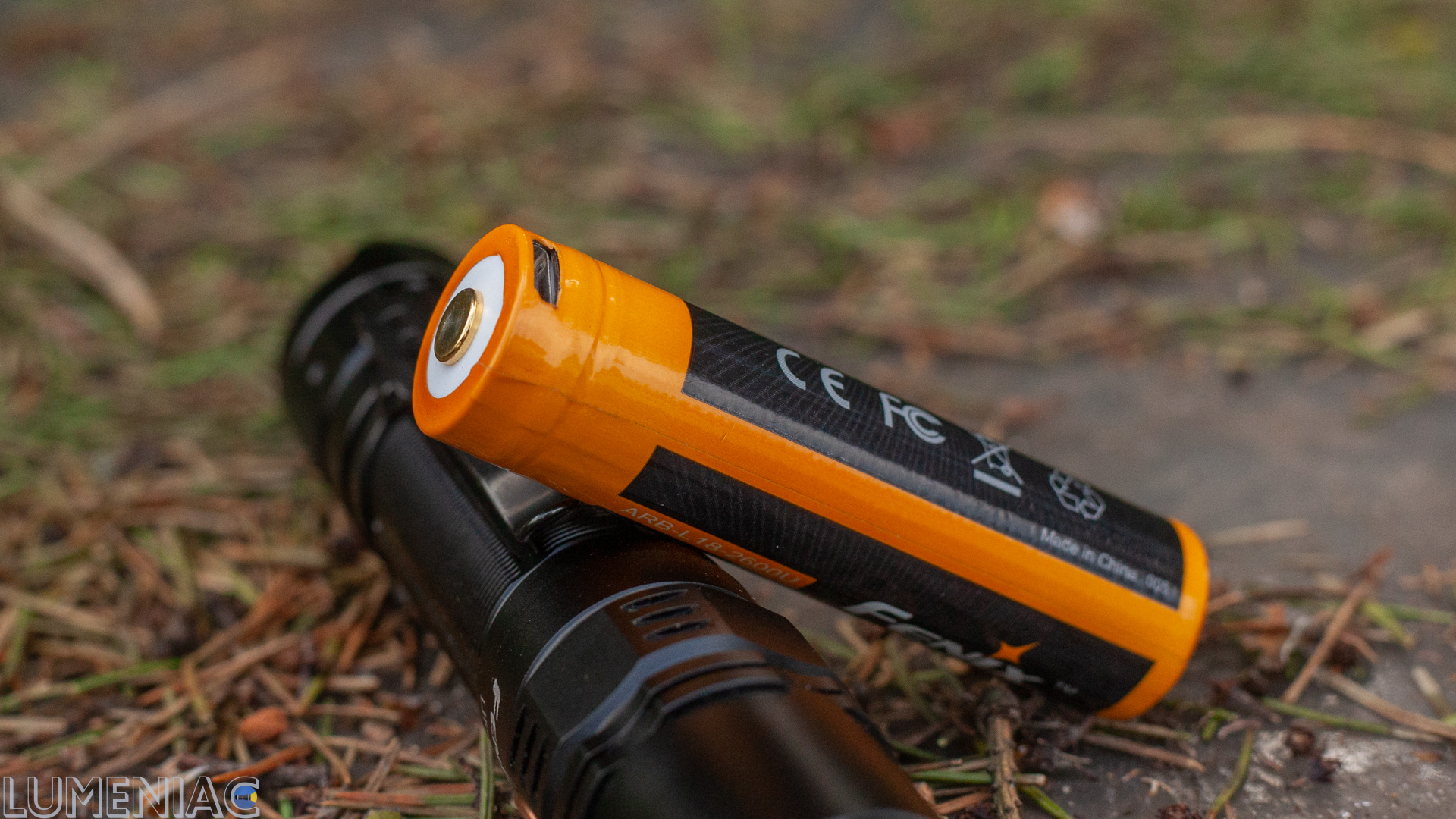 The flashlight, like Gallia is divided into 3 traditional parts.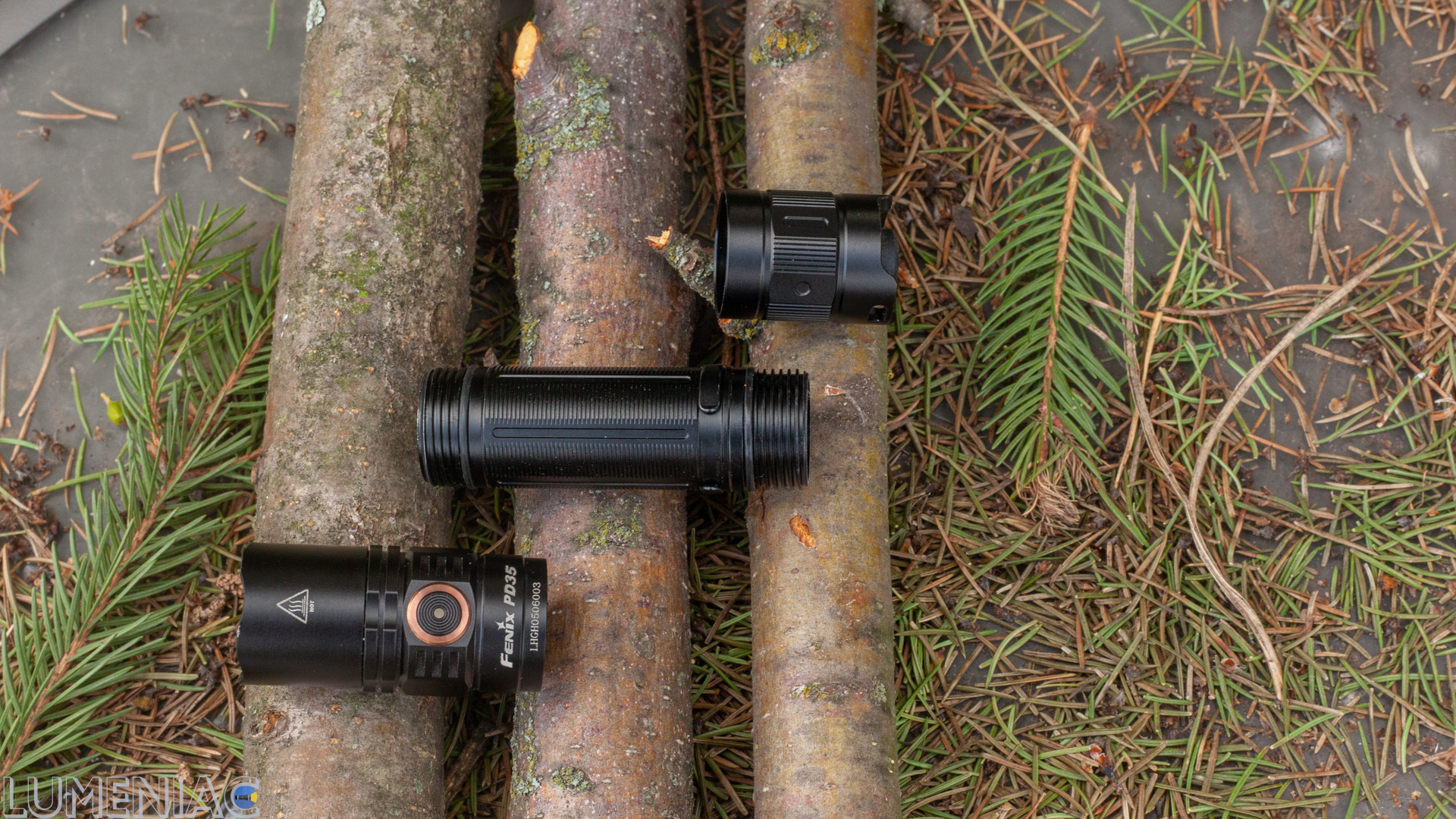 Knurling is flawless as usually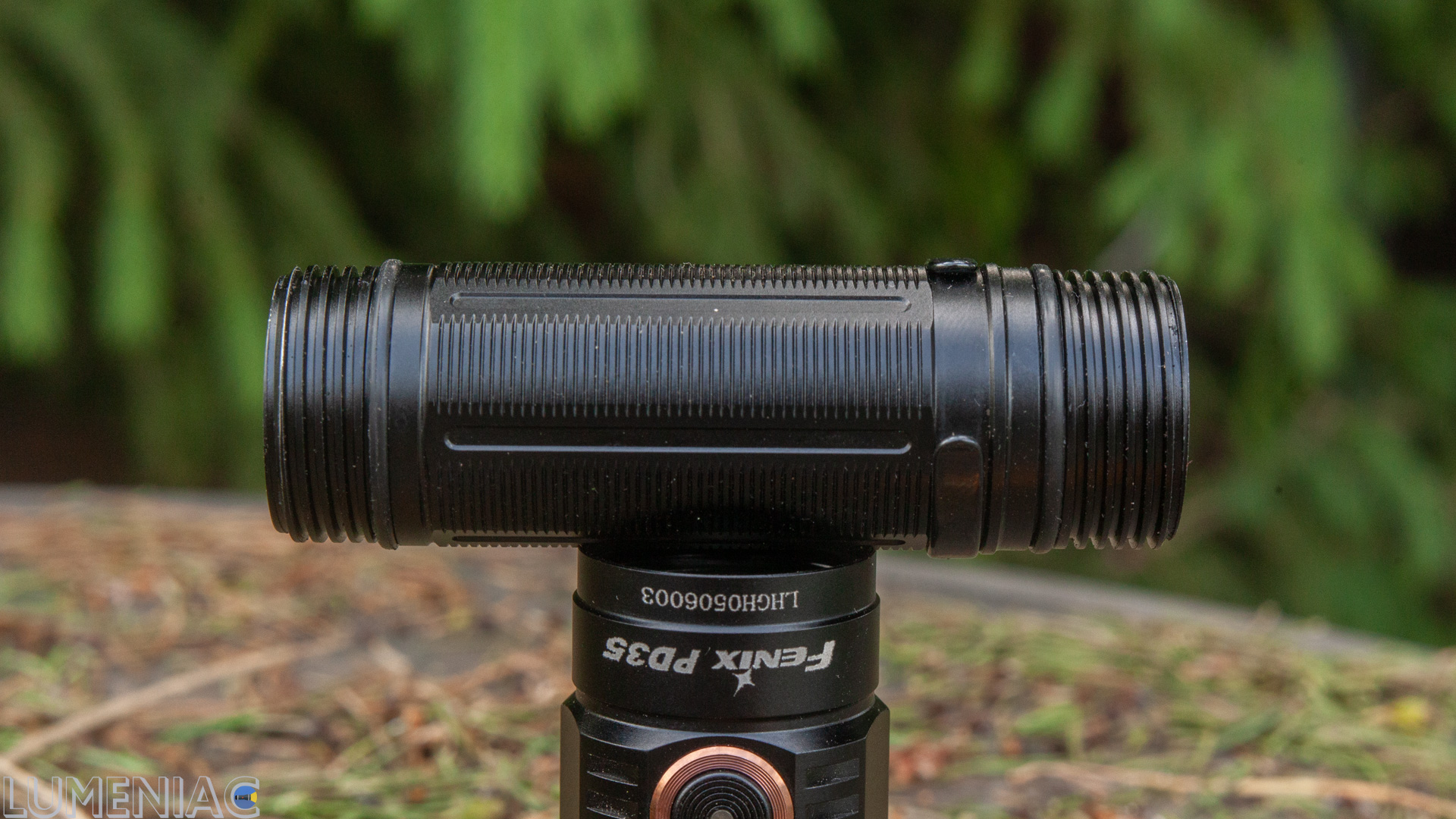 The tailcap houses classic direct click power button and spring
There is no spring at head, but a contact instead, which is quite common for non tactical models.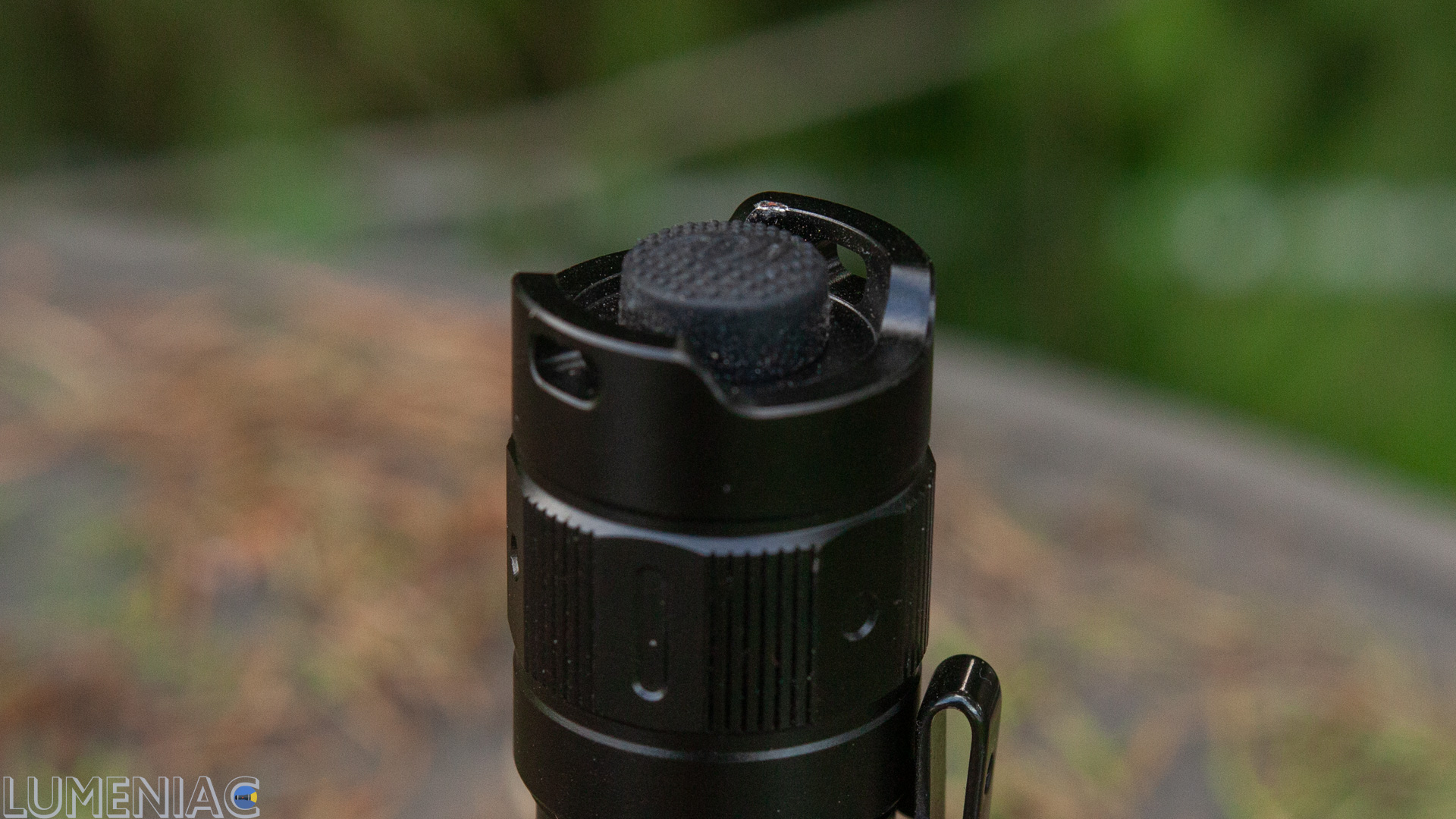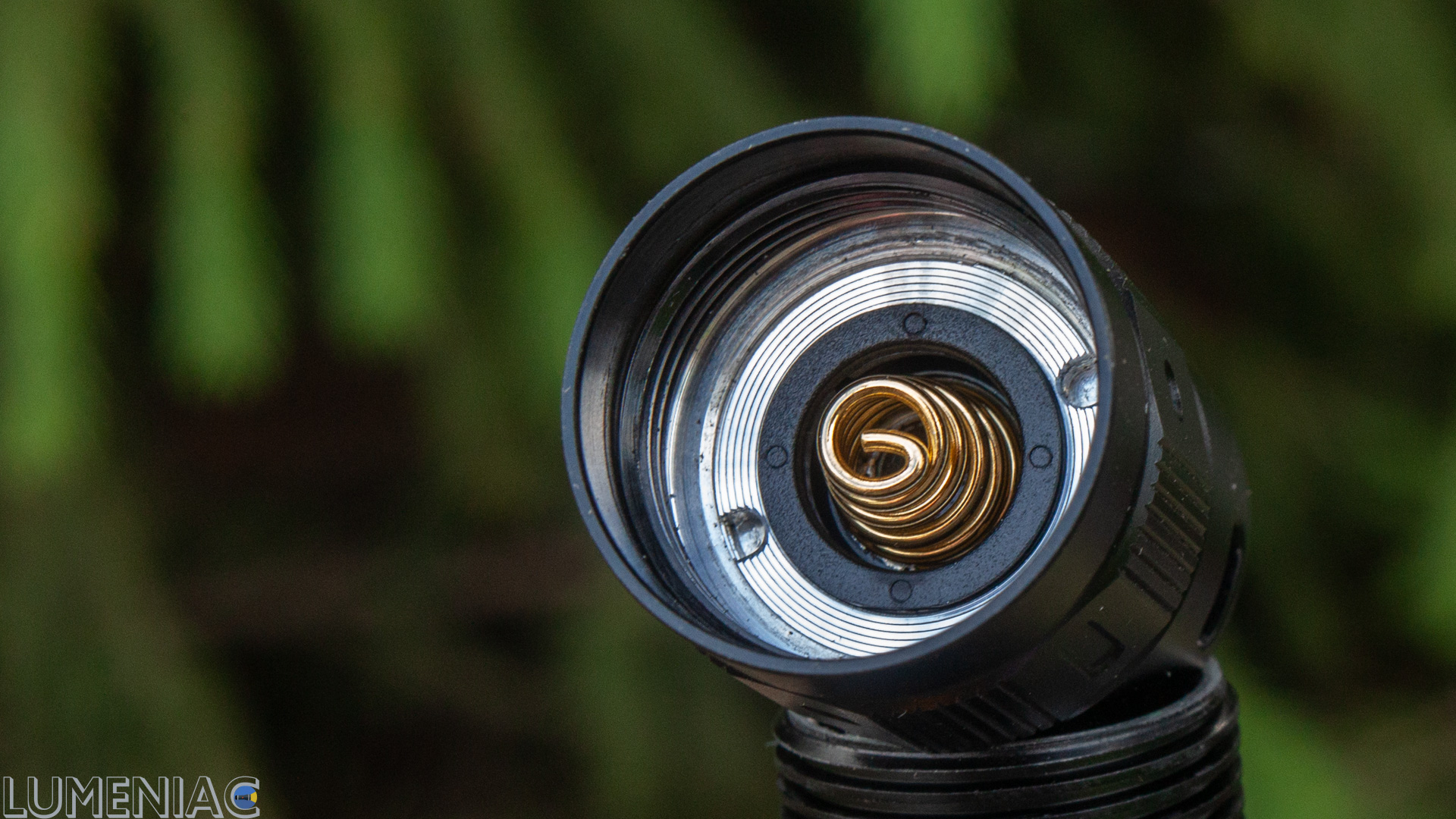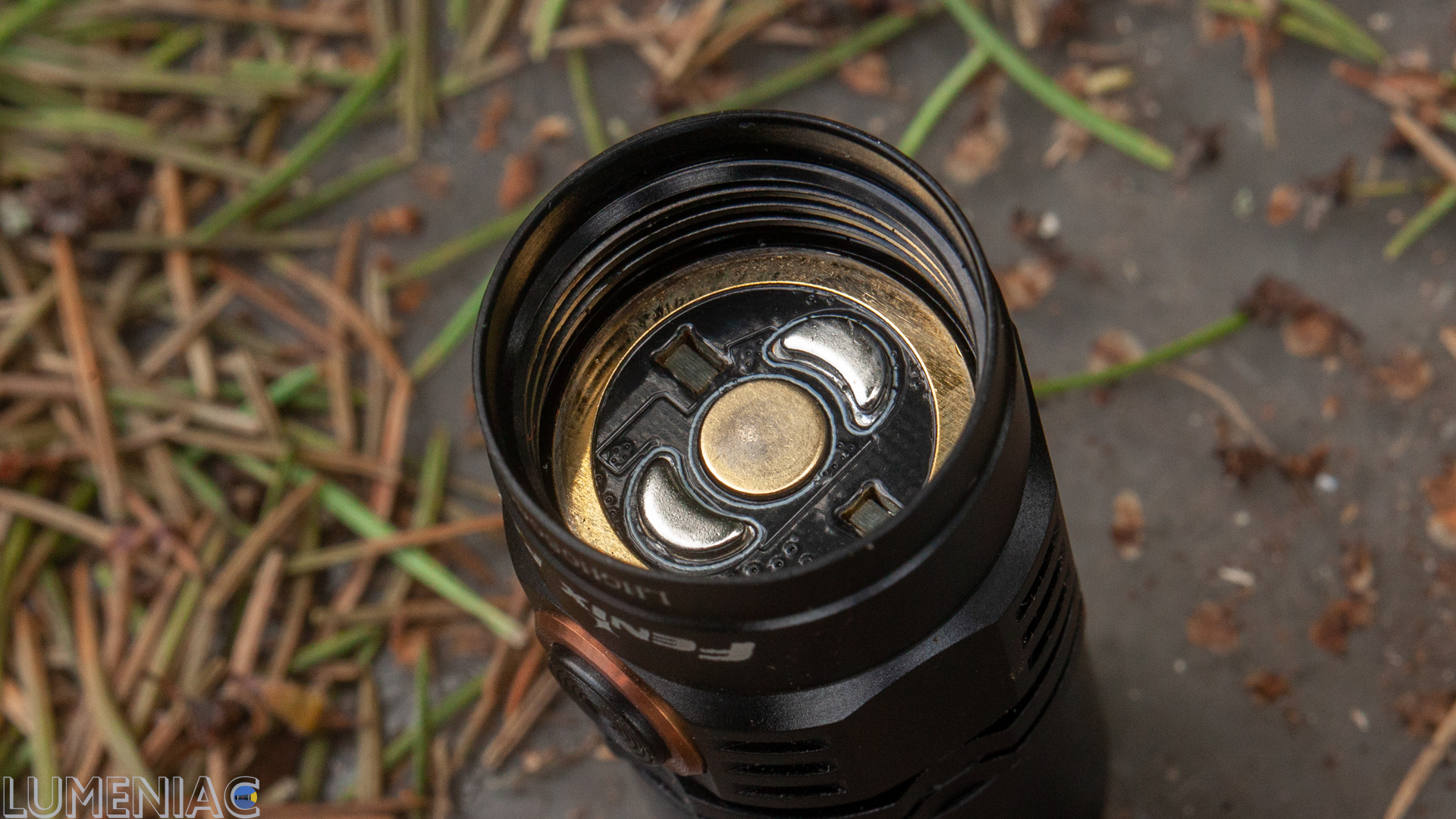 As I`ve already told , the flashlight is really long for an EDC model, but has a comfortable grip due to this.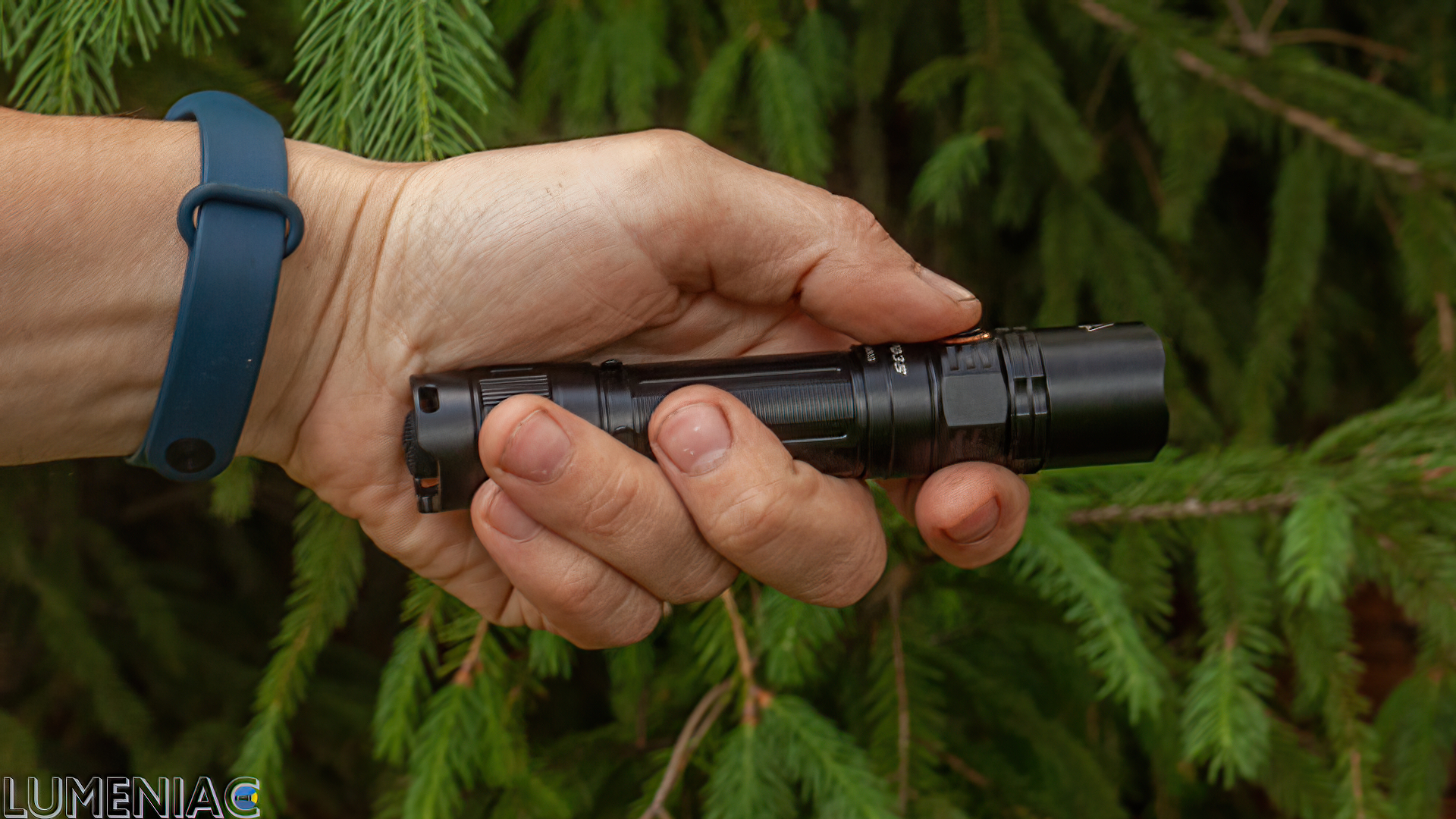 Head is long enough to house xpect built-in charge here. That`s uncool not to get this feature here.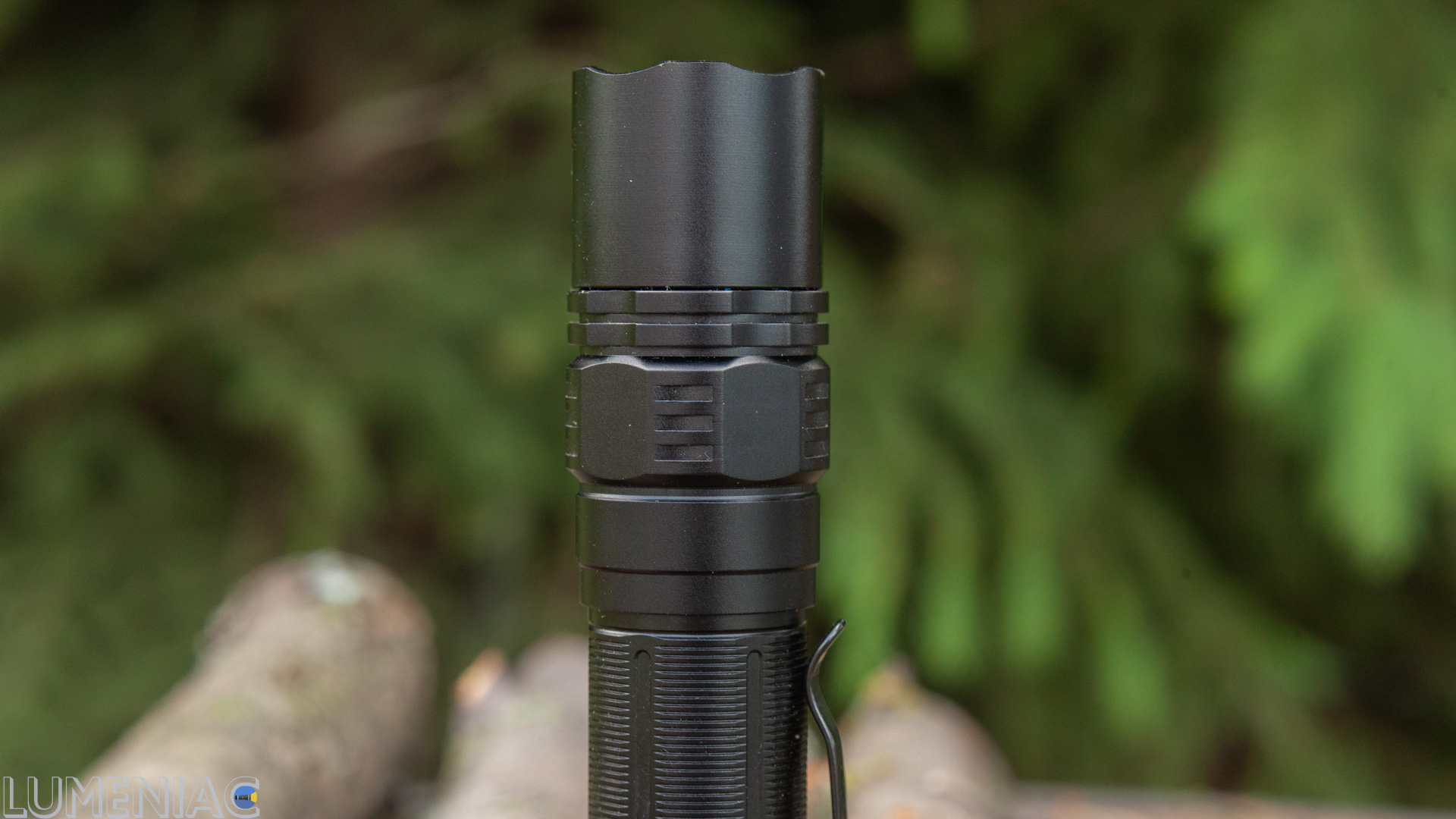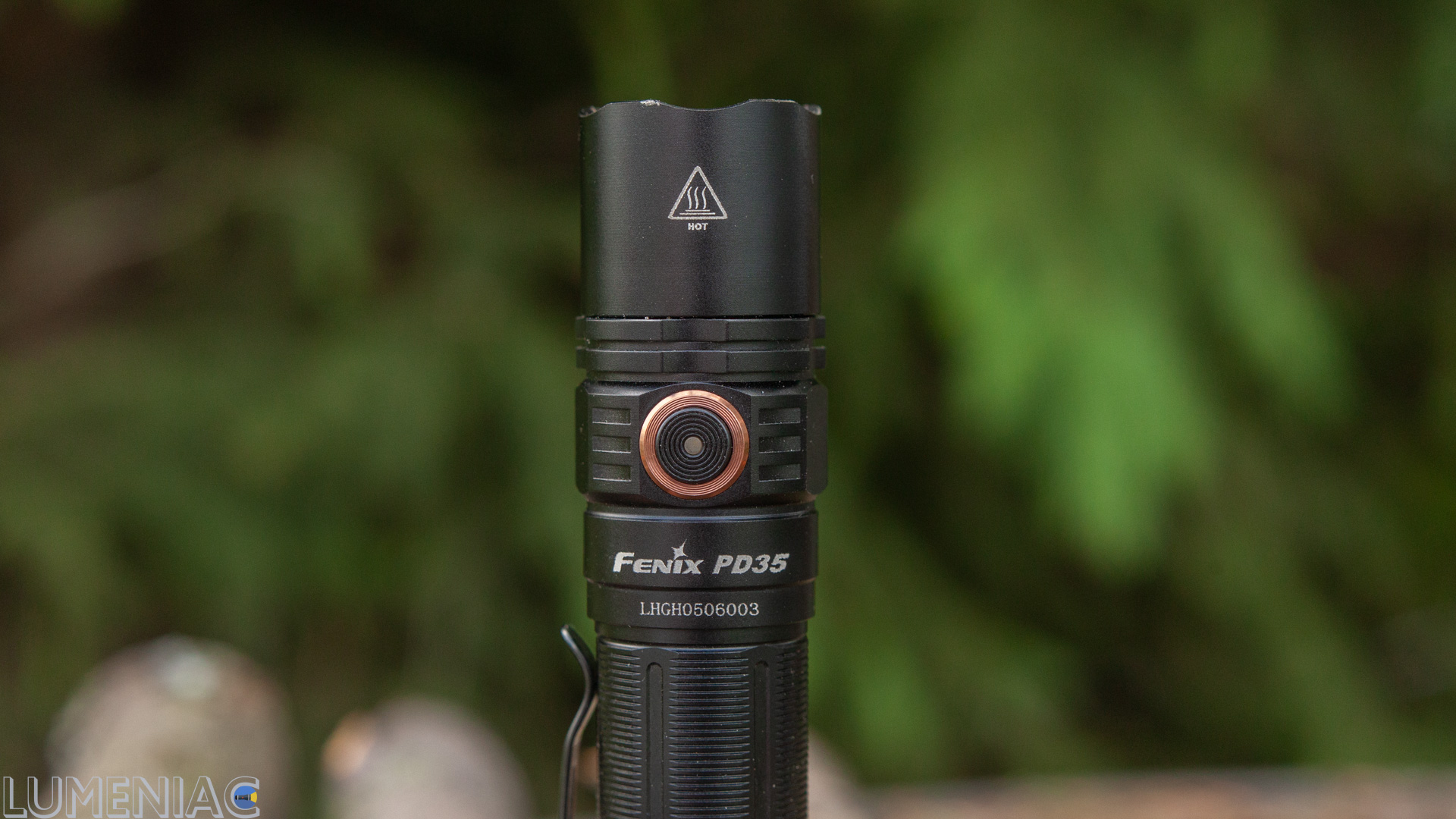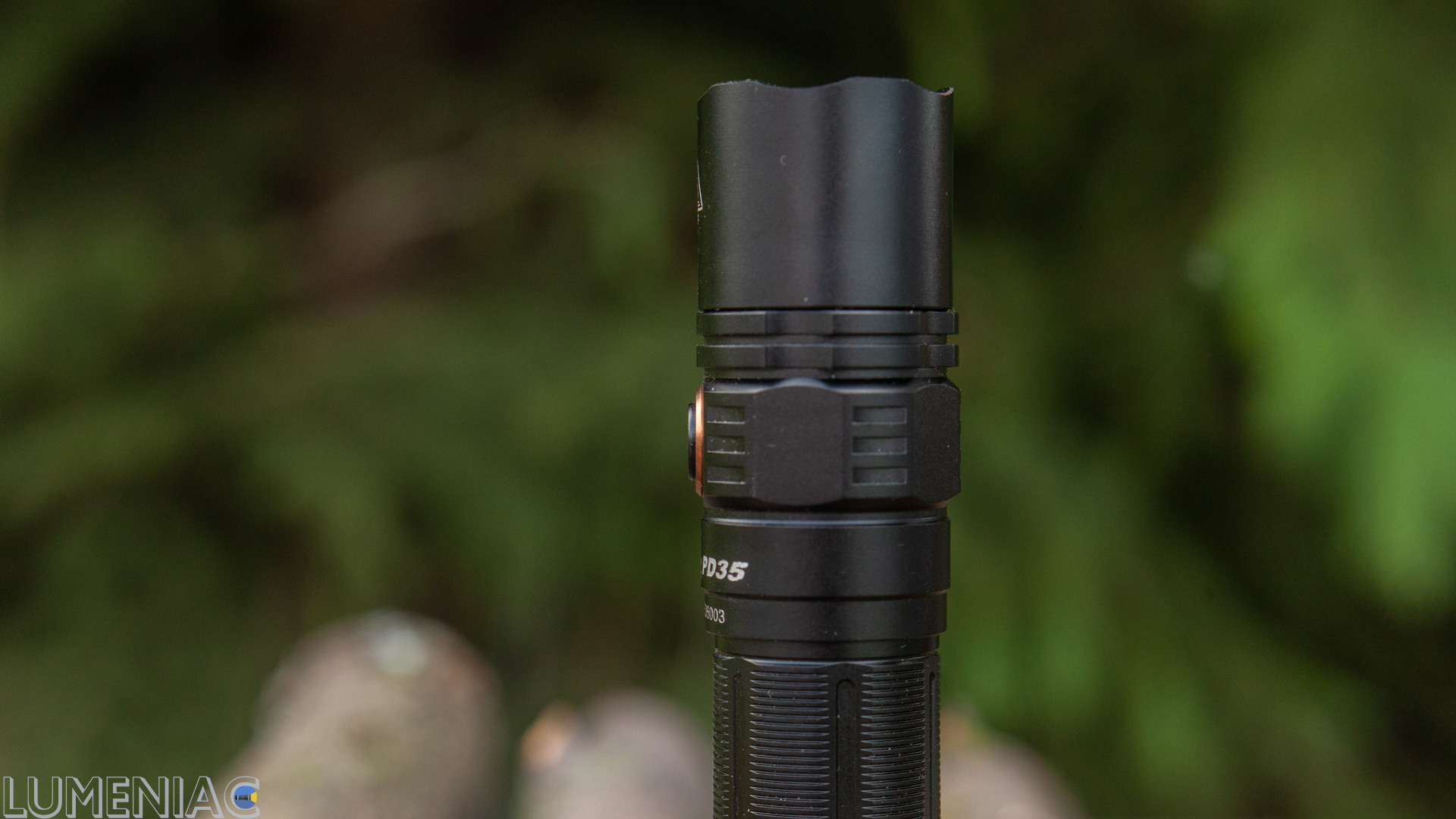 Cooling fins are shallow. However, I would not overestimate their influence on the cooling of the case if they were deeper and more numerous.
The button is small, but you can quickly find it only by placing the clip on the opposite side. It would be damn hard task to blind find it with gloves off. For example, in winter, button will show itsefl from the worst side. There is a battery level indicator inside the button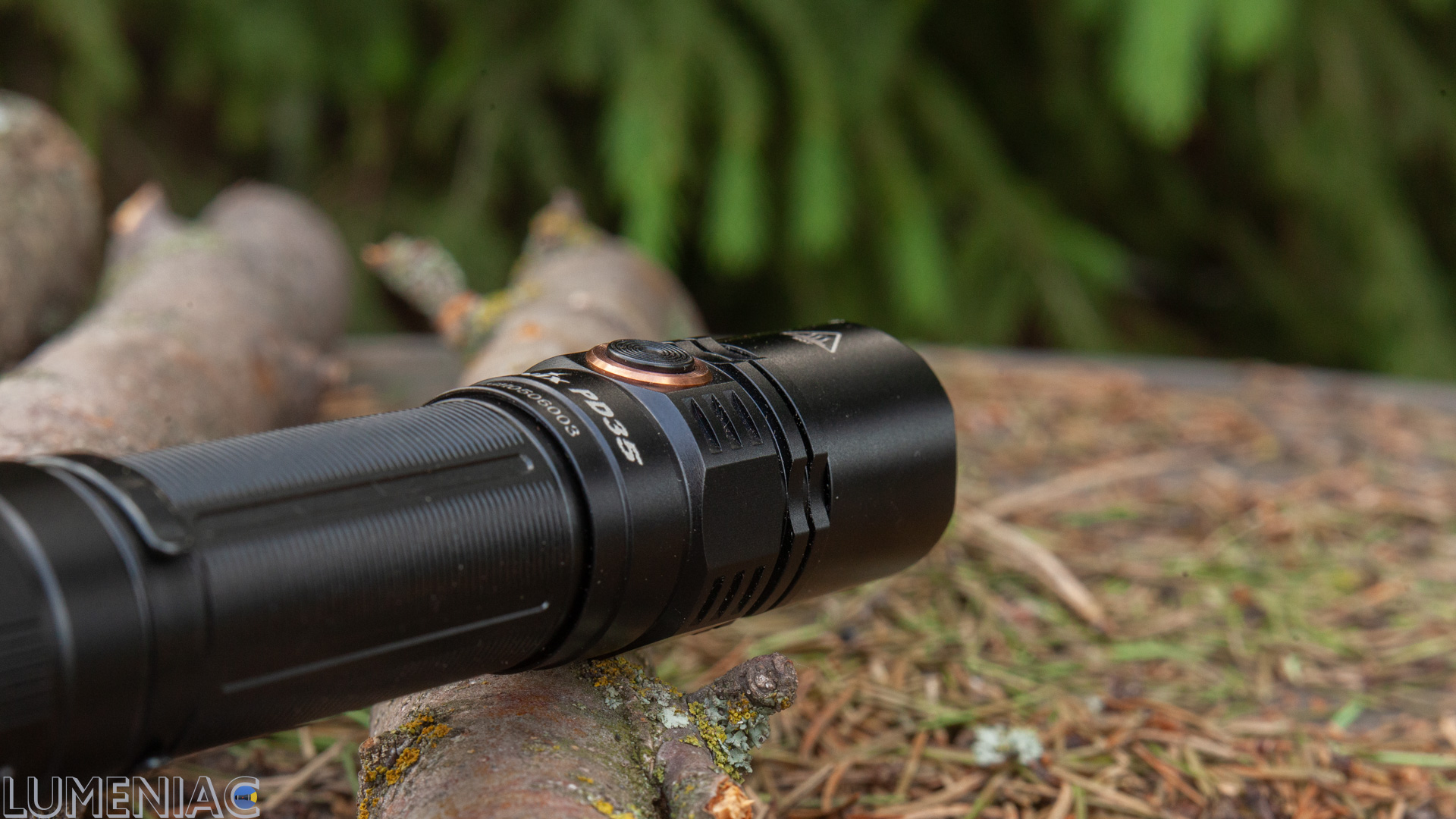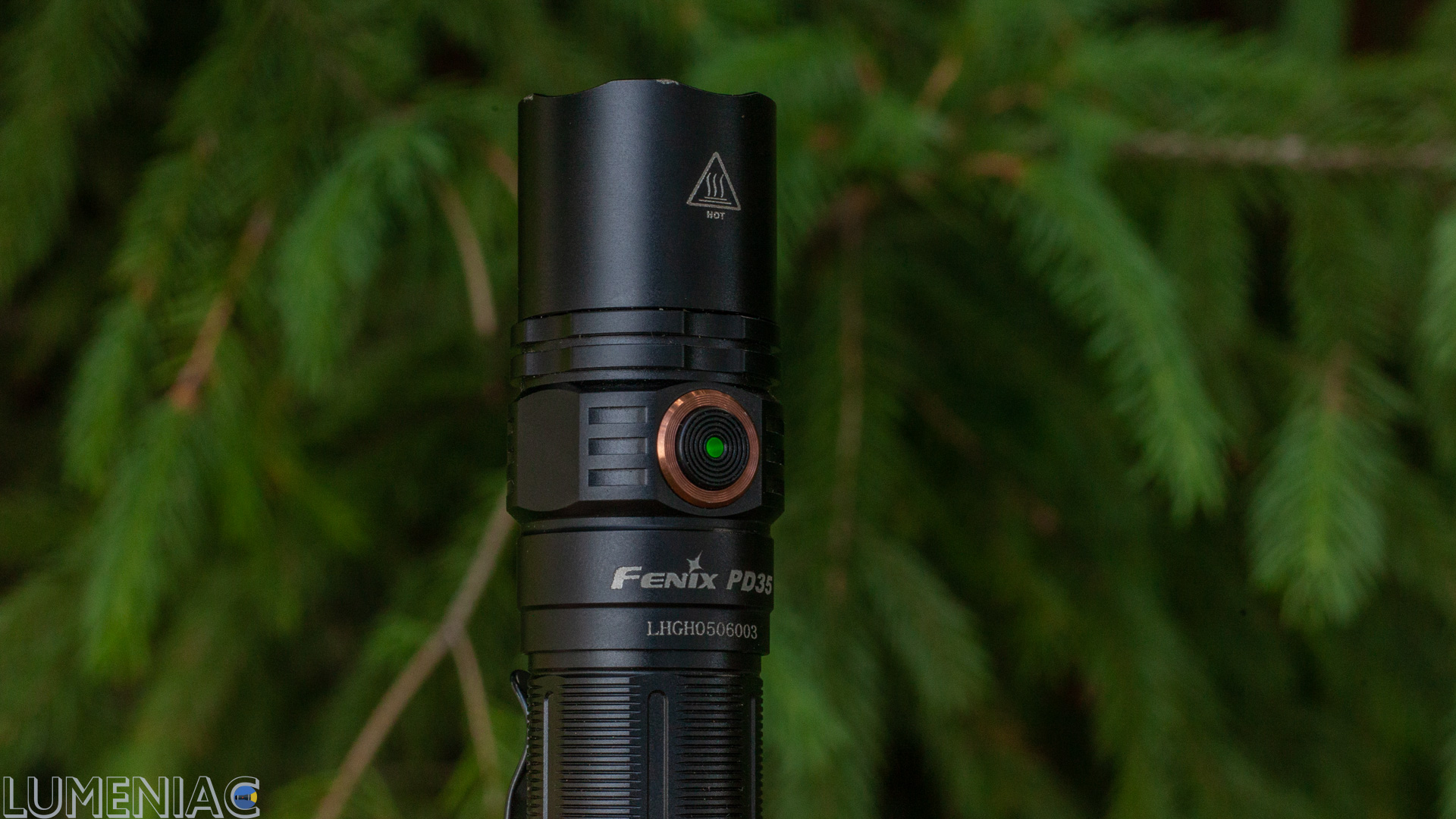 All this necromancy with old model is just about swapping out XPL-HI LED for the very new and almost never-used Luminus SFT40. This LEDis brighter and has way better throw.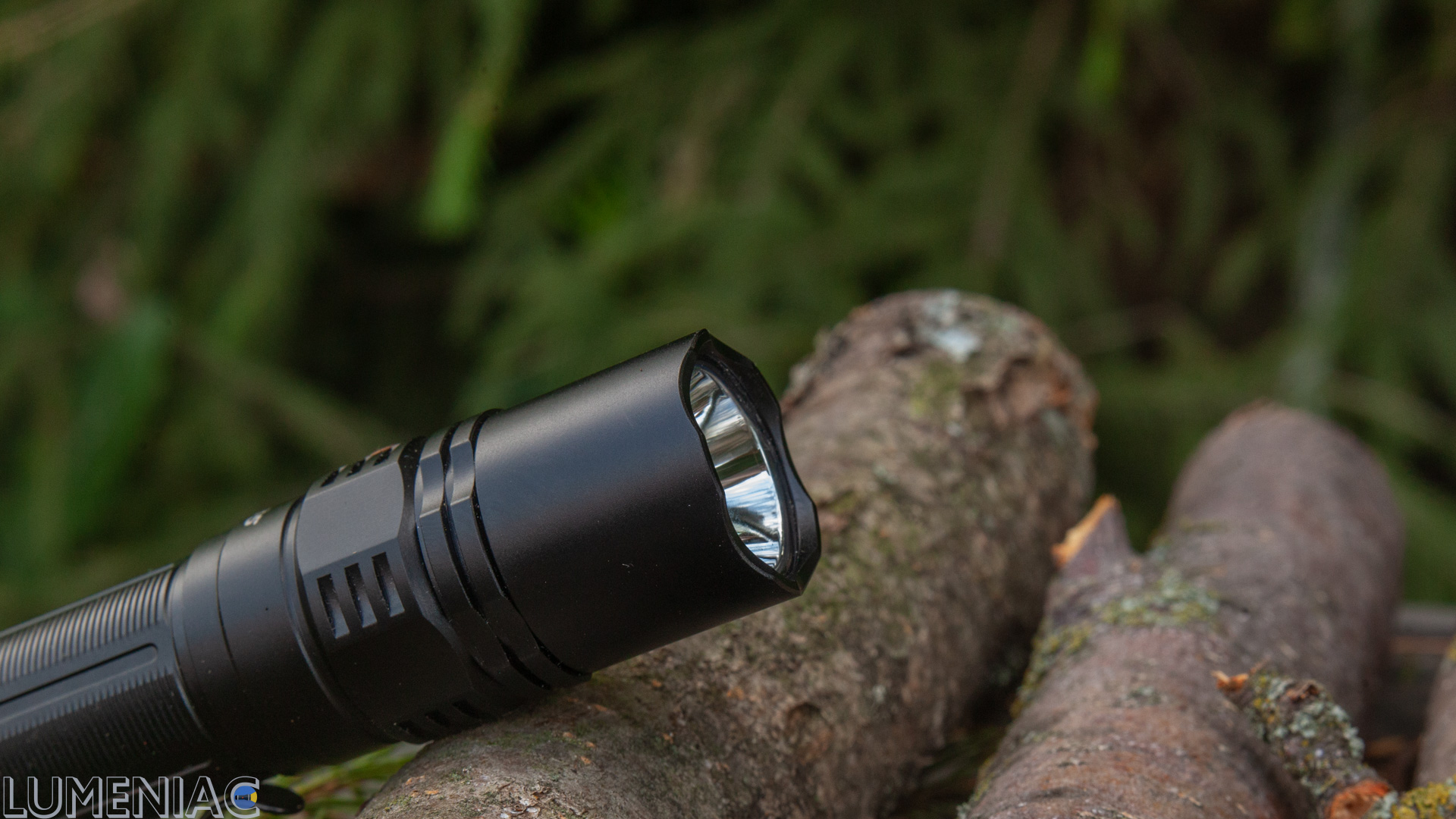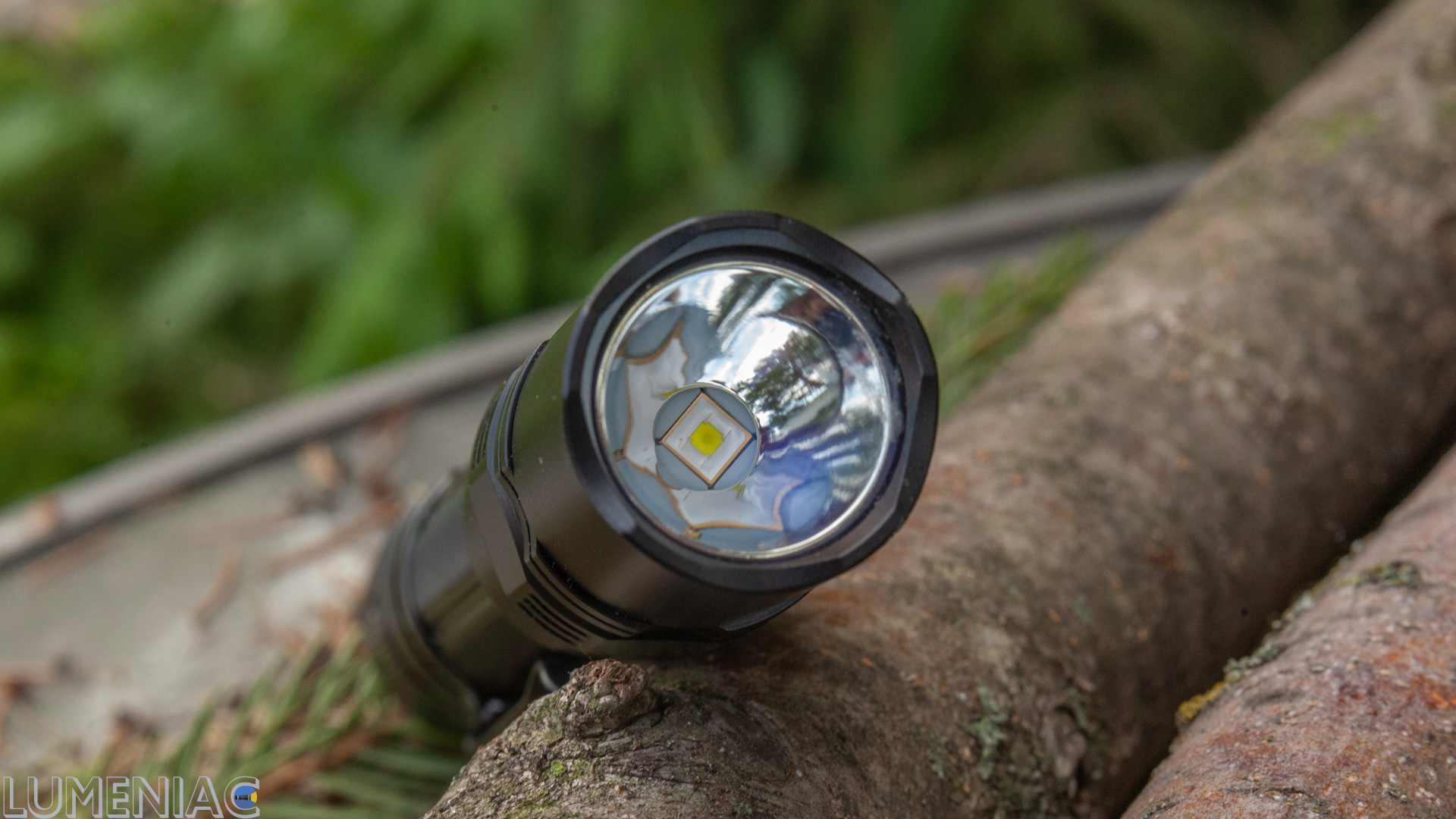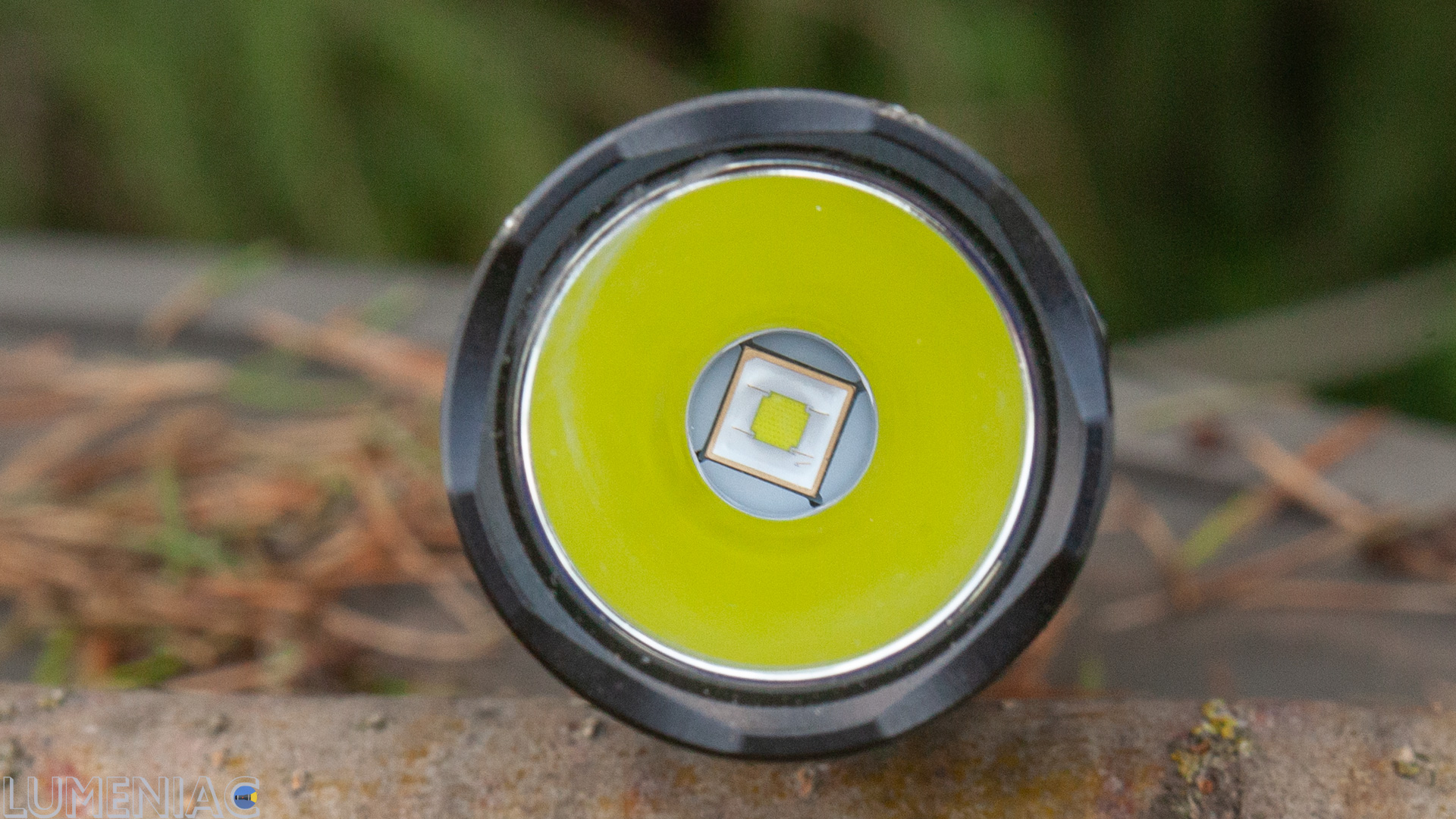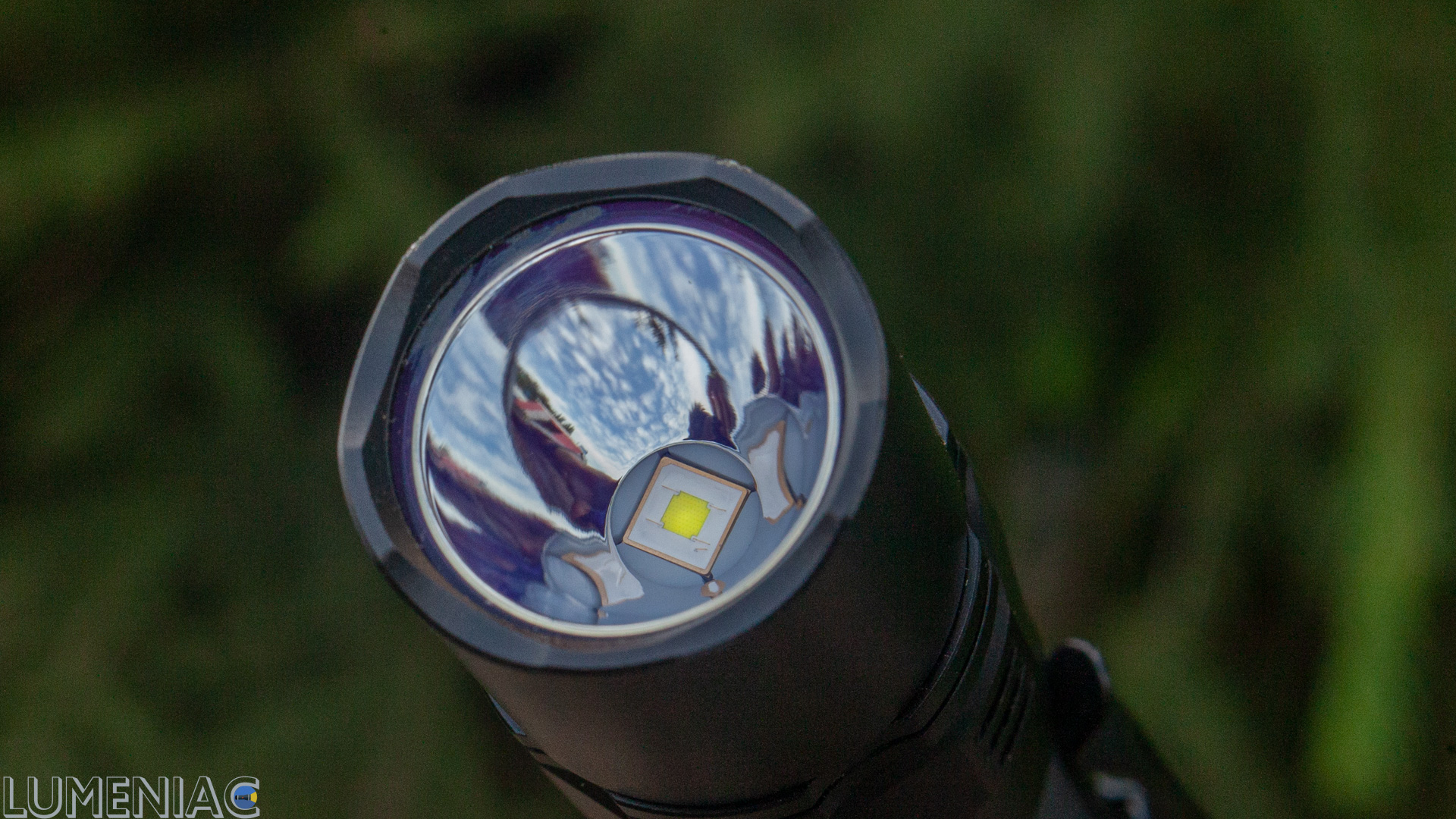 Ok, we`ve got the absolutely the same PD35 with modern LED. Result is the same modest design, and expectable Fenix high build quality.
UI
Well, if you're a fan of Fenix, you'll love it. I'm not a fan and for me is traditionally too limited by the lack of instant access to the minimum-maximum brightness.
ON\OFF
Click on the tailbutton (supports half-click)
Changing brightness level
wheen the light on, press mode button at head to switch between Turbo → Eco → Low → Med → High.
Strobe
When light is on, press and hold mode button for ~0.5 second to enter strobe mode
There is mode memory.
How the Fenix ​​PD35 v3 illuminates
Brightness is fully stabilized at Mid and High. This is a good combination of brightness and runtime, so you have enough light for the whole night.
I used Samsung 30q 18650 to illustrate how much runtime we loose having 2600mah battery in kit.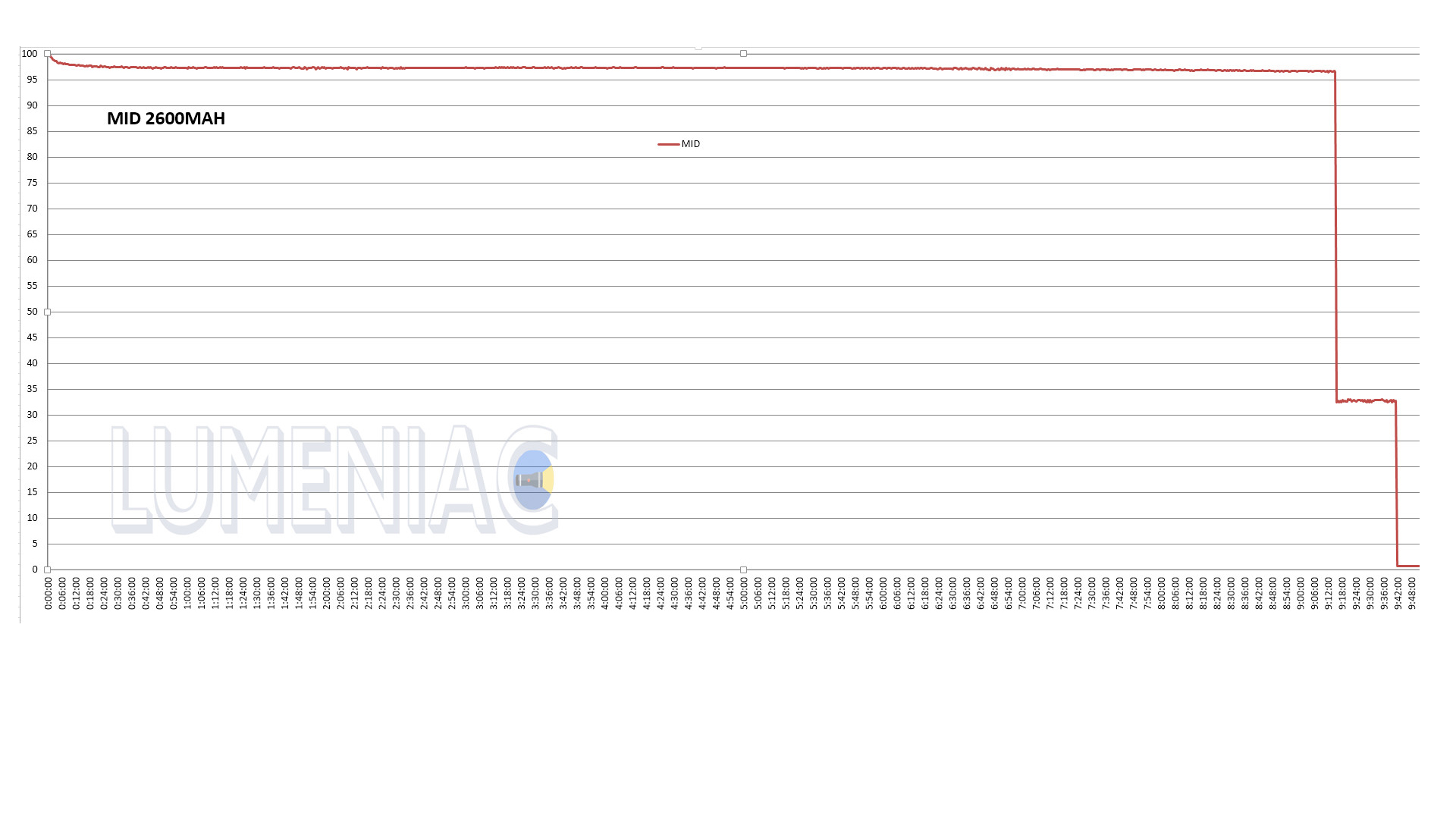 It looks that 2600mah battery from kit performs alsmost the same as 30q does , which surpised me.
HIGH mode.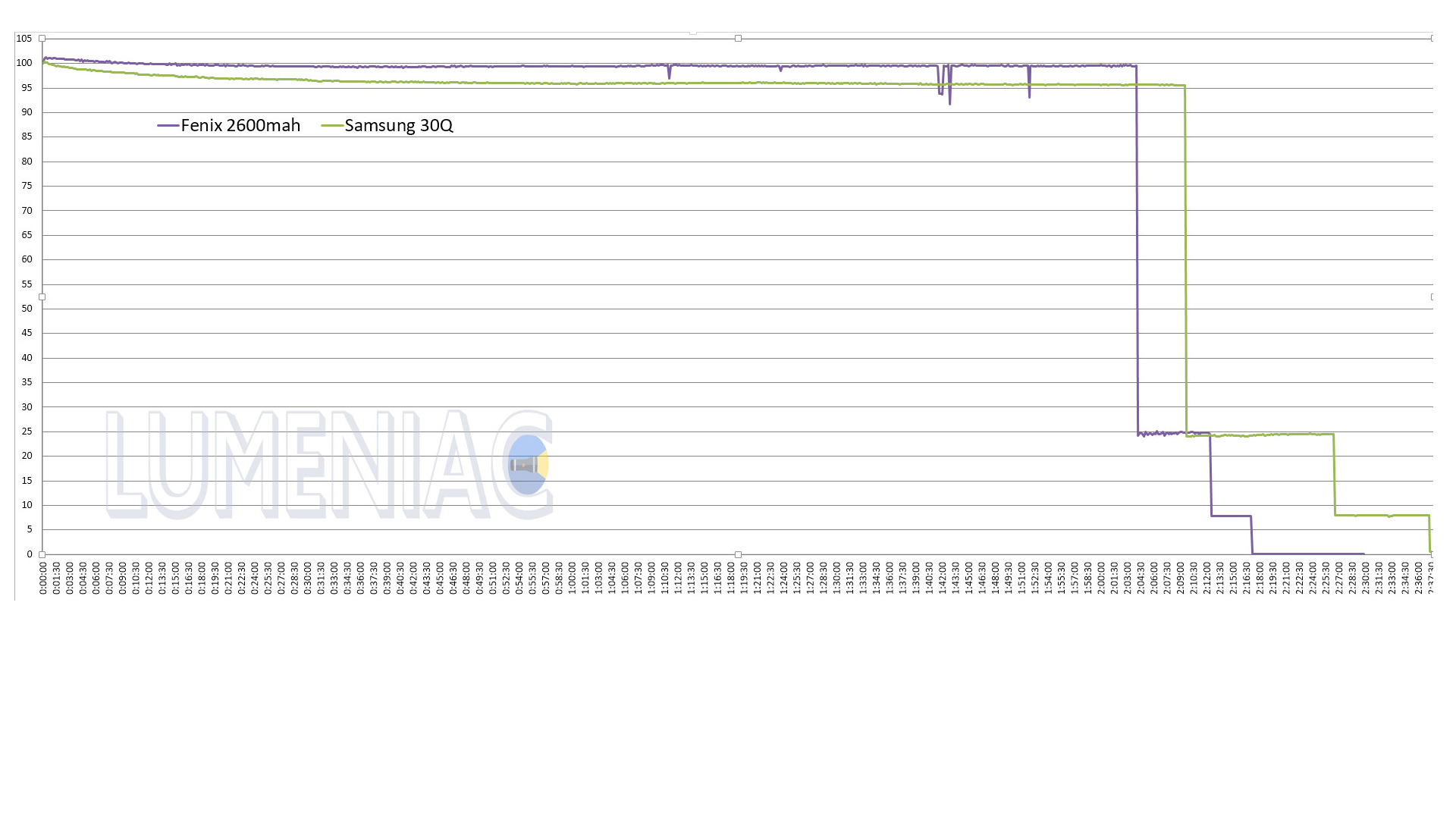 Тo be honest, I expected that this battery will perform poorly in turbo mode. Instead it worked no worse than fresh Sony VTC5a! wow, i`m surprised.
What else…
turbo lasts `1min and drops to a more than decent level with some fan cooling. There is also a generally acceptable thermoregulation saw. 15% between its teeth is definetely not that bad, especially when you remember crazy thermal regultion of Klarus flashlights
Without cooling, the brightness drops to a level that, in theory, must match High. But when it falls to this level from turbo, the saw is again visible. Though you dont get face it when turn High mode directly.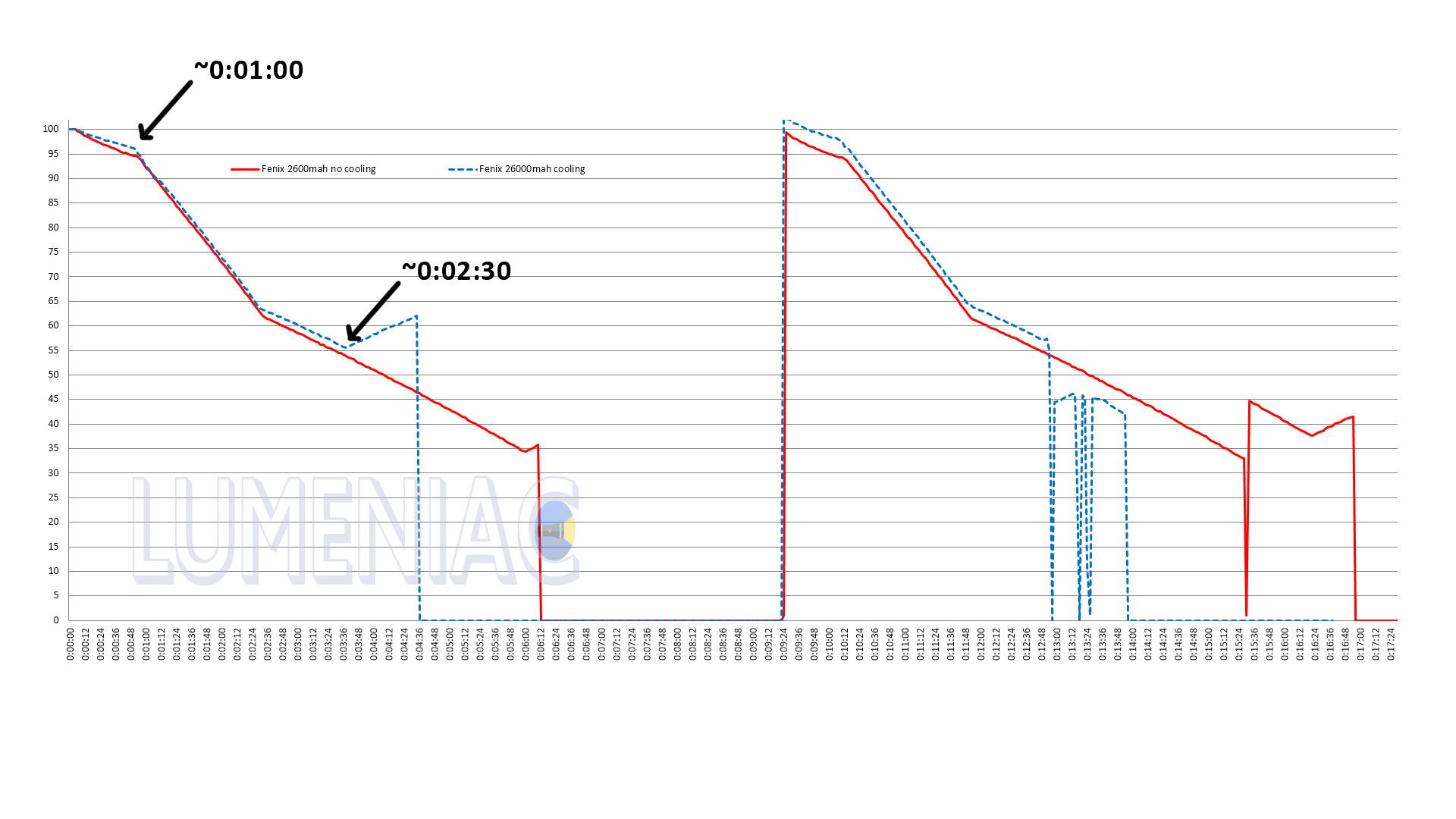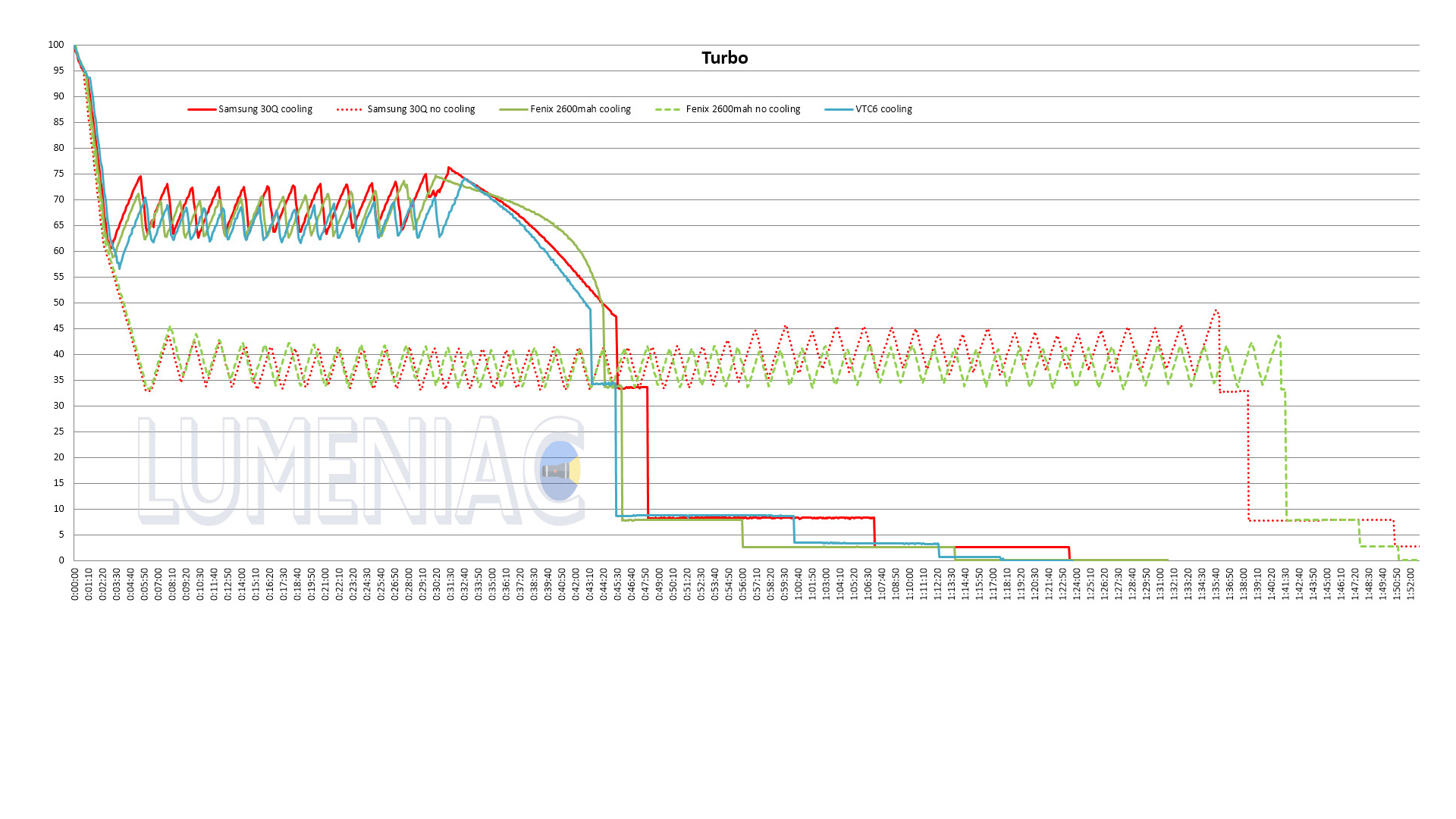 Ok, overall, i`ve have absolutely no complaints about stabilization and thermal regulation. Moreover – Fenix PD35 v3 performs no worse here than less bright and hot previous version.
The main trump card of this and the previous model is throw, definetely decent for the flashlight with such shallow optics. And new SFT40 LED increased throw by almost half (check this post of Jozz).
Usually, the useful throw is about 2/3 of the declared one, so here you can safely count on a more than decent figure of ~ 250m. This is actually a good range for an LED flashlight with such small optics. I got the impression that when working at a distance, the flashlight performs even better than some classic long-range flashlight with a significantly larger head and XML2 LED, like good olde C8 (2nd from right). Agree, the difference in size between PRis significant.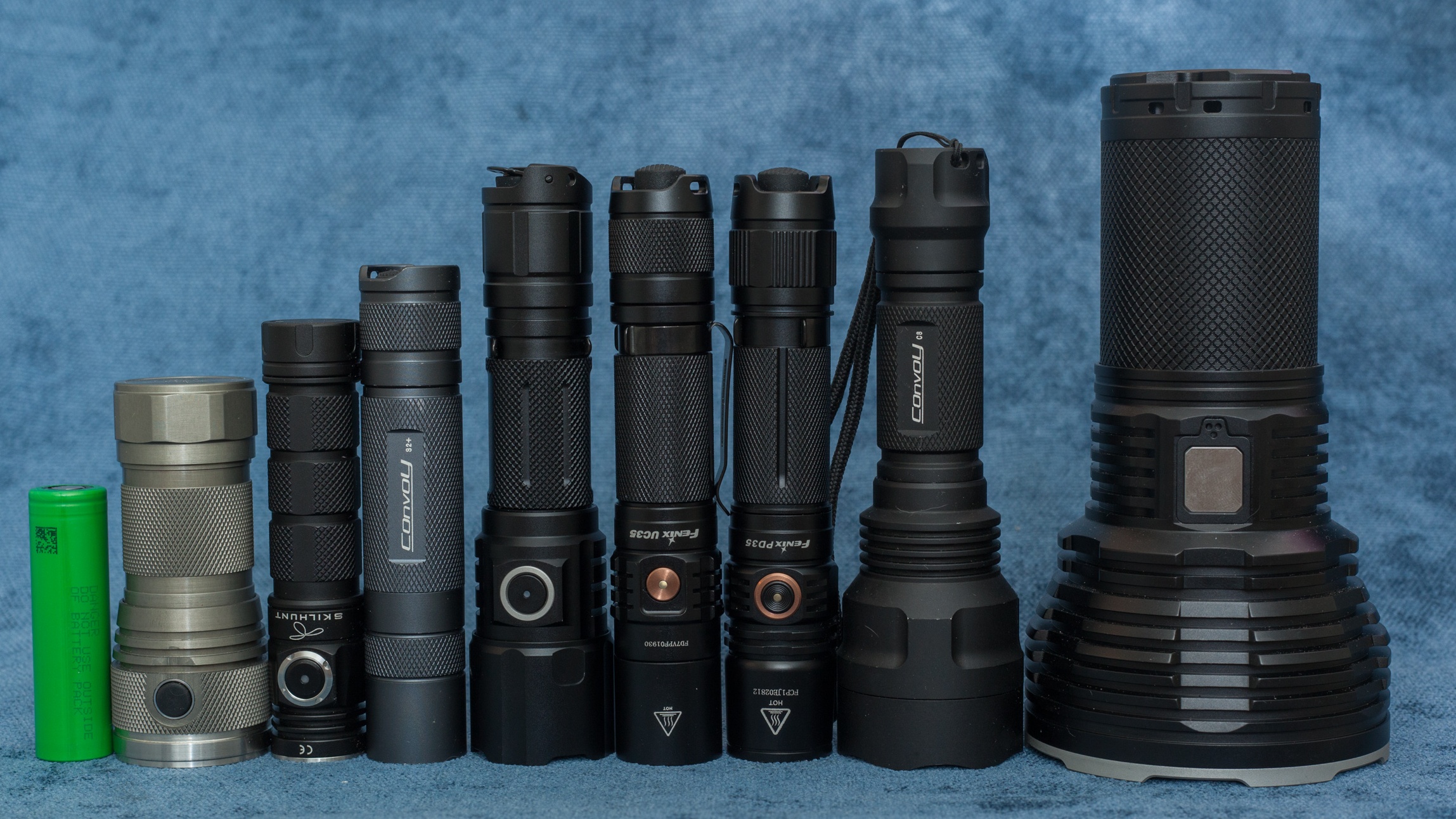 In short, I am sure that this unexpectable throw will surprise your friends and in majority of normal situations you will not have any need to climb into the Turbo. In general, the SFT40 LED is very interesting for installation in long-range flashlights (one of these is already on its way to me). So seing it in sort of EDC is quite peculiar.
And here are 2 points worth considering
1) an increase in throw -> decrease in the convenience of close range working. In the case of the Fenix ​​PD35 v3, we can talk about comfortable light from a distance of about 10 meters. At close range, you will have the expected bright hotspot with dim sidelight
2) cold light is hell uncool for throwers. Unlike neutral white light, it strongly reflects all the dust and moisture scattered in the air. But here SFT40 is not only cold white, but it has really green tones at all lower modes. Ok, this will not be very noticeable in summer, in nature, against the background of grass and foliage. But in the city or in autumn and winter this will look quite ugly.
Look here. This is maximum brightness , so…well…most of green tones are gone. gone not that far, ain`t they?.. Light distribution is convenient for working at distances no closer than 7-10 meters.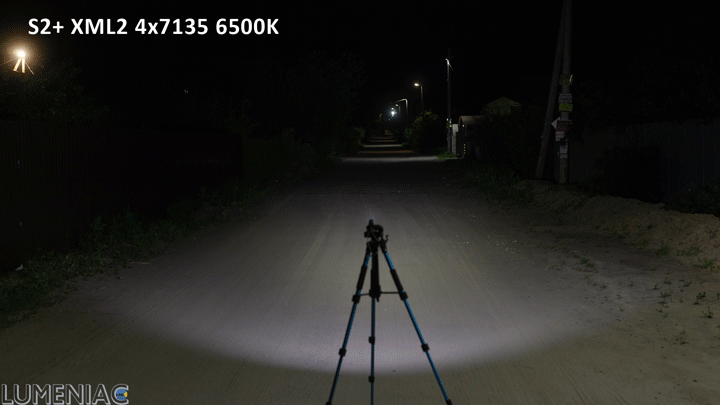 Fortunately, a loyal and regular Fenix ​​customer does not care about such nonsense as color temperature and tint, so the second point may be a problem only for a person who tried flashlight with normal color.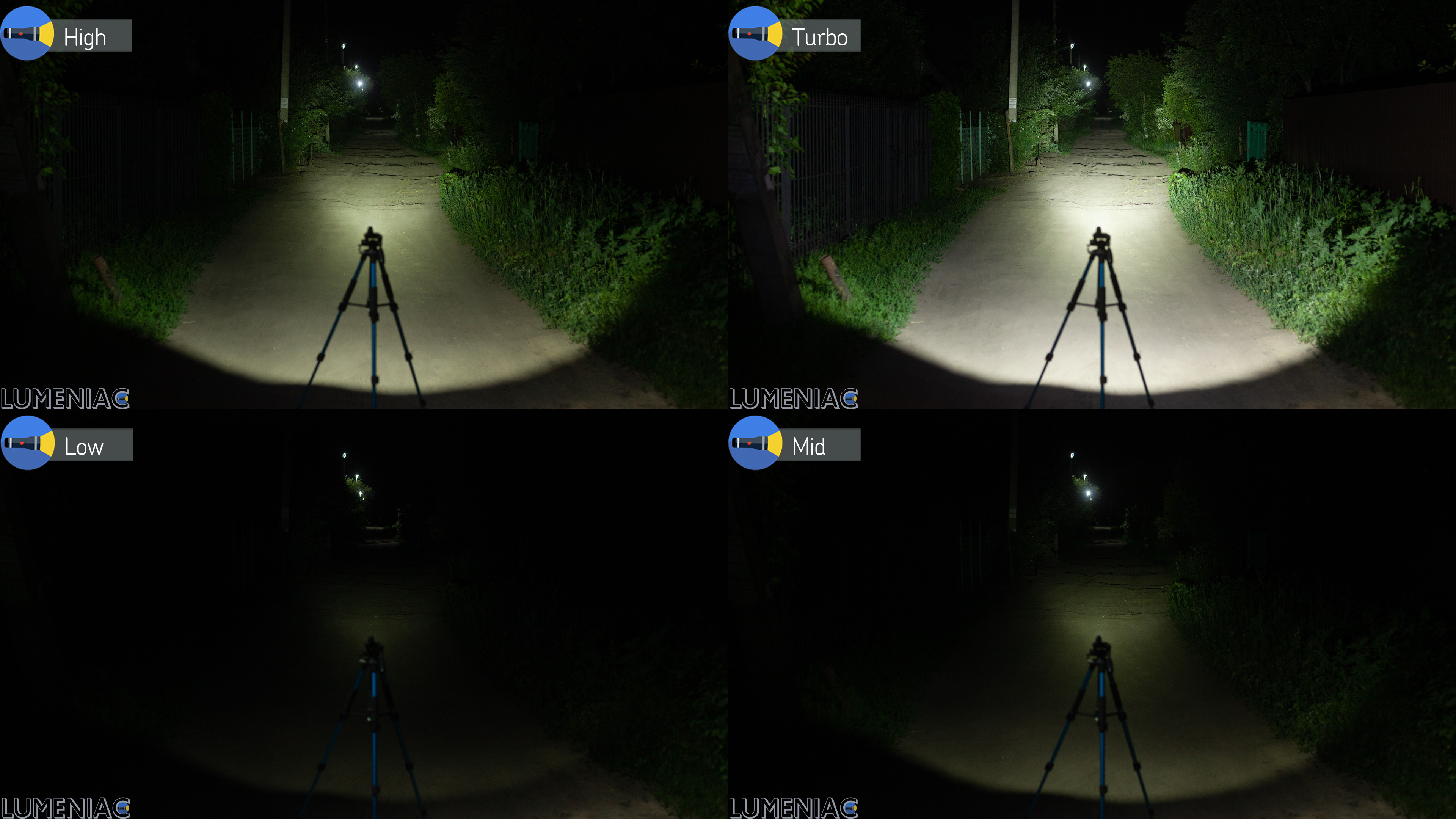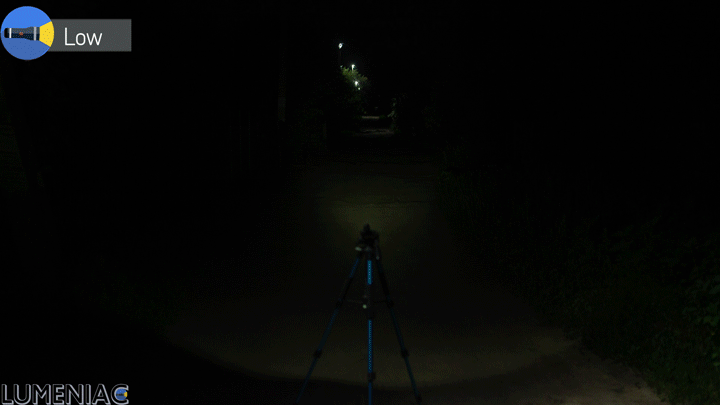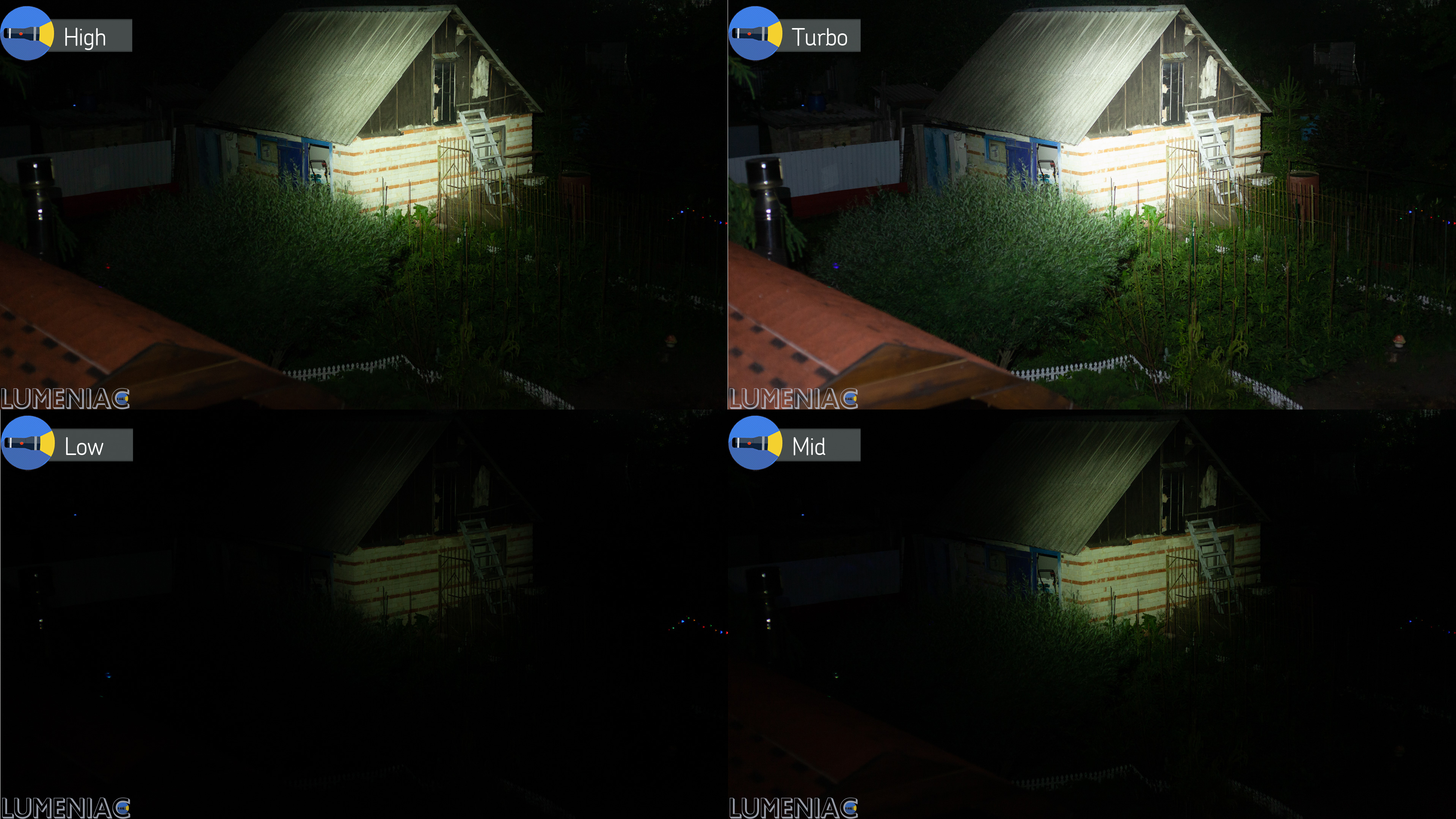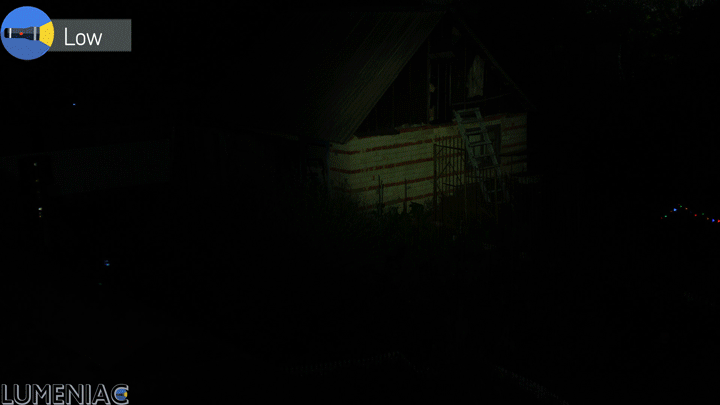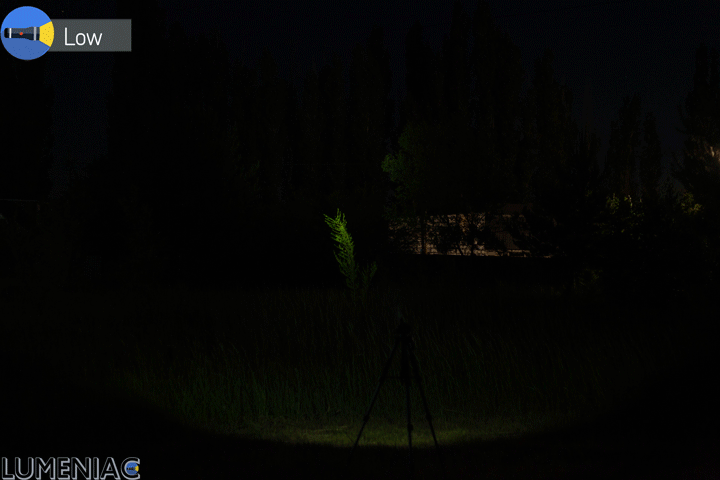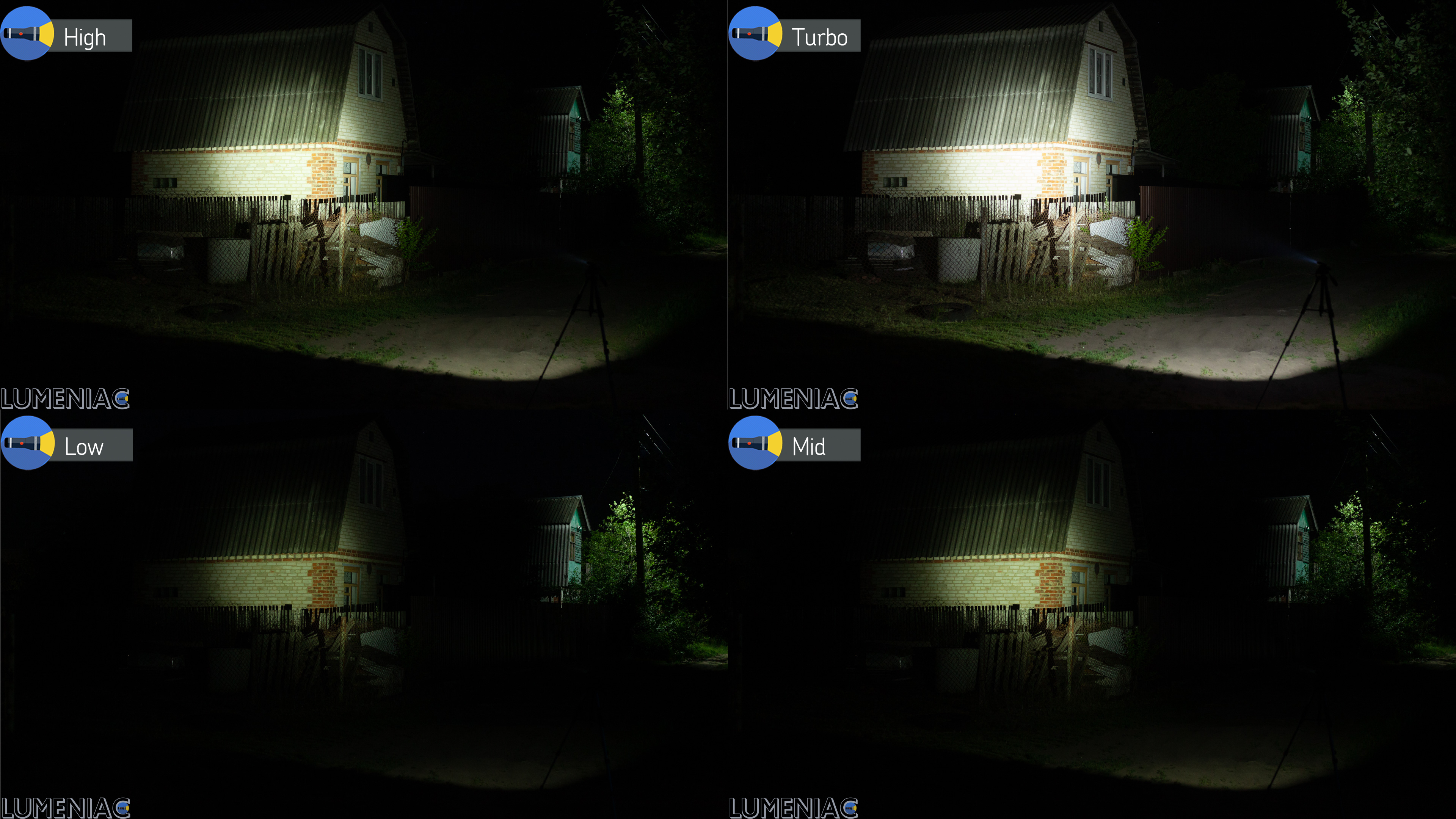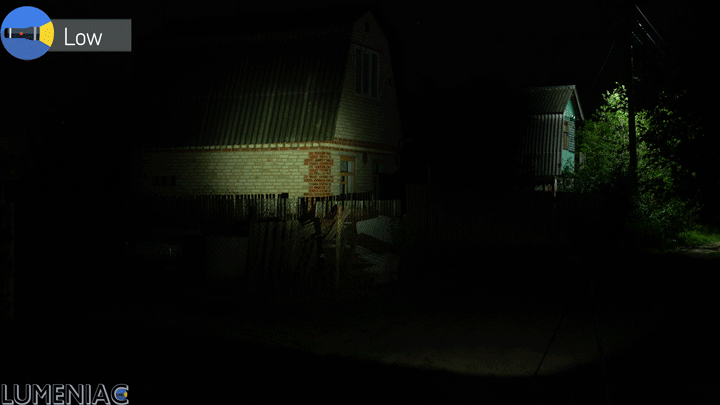 i will make some addtional throw test pics when get back to city from countryside.
OVERALL IMPRESSIONS
Fenix PD35 v3 is a flashlight with a specific light, there are few models with such throw from such compact optic. I fully understand the manufacturer's message. It is like " Ok, we already released something long-range and bright in the size and layout of the usual classic EDC, let's update it with a new better LED."
Result is that such a flashlight will not take up much space, it will have a simple and understandable to absolutely any user UI. It will be reliable, and very bright and long-range for its size – which means it will confidently cover a lot of everyday needs within a radius of 7-10 to a couple of hundred meters. It turns out a kind of compact medium-long range flashlight for an ordinary user.
Ah, i forgotten to mention that PD35 v3 performs over my expectation in high and turbo – hope my runtime charts proves the same to you.
And, surely, there are people who will like this set of advantages of Fenix PD35 v3 and this model will suit them best.
Nevertheless, as with almost any flashlight that i review, i like some features and dont welcome some others.
OK, OK, we got undoubtful increase of throw and brightness (as far as i know SFT40 is way more energy efficient than XPL-HI LED of previous PD35v2 version, so you will not sacrifice battery charge for getting this addition in brightness ant through) of new promising SFT40. But you`ve seen pics above – less is mode, more greenish itis. If you dont care about tint and color temperature, skip this part – i think that you`ll like new PD35. If you hunt for Hi CRI and NW – well…you should count all the PROs and CONs
I also would like to see deeper upgrade of PD35 (at least 21700 support), but that`s quite subjective. As it was, v2 model was really popular and i believe lots of people who used previoud version would like to change it to new more powerfull and throwy one.
As a result, Fenix made a flashlight for the same audience as it did before – ordinary user who just needs simple and reliable flashlight. Brighter and with longer throw one, this time. The manufacturer chosen its path years ago and keeps it firmly. It is definetely good when completely different audiences have the opportunity to choose the right flashlight for their needs