Someone wants to choose the brightest headlamp, someone needs the longest range, and someone needs the most compact. And there are very few of these on the market.
Sofirn unexpectedly decided to release such a model and make a kind of universal device: with a magnet, an excellent LED LD351D and 1000 lumens of maximum brightness! Well, let's see what happened.
You can buy Sofirn HS05 at
➤ ALIEXPRESS with a 30% discount code 5DBE9MB1O9HK  
➤ BANGGOOD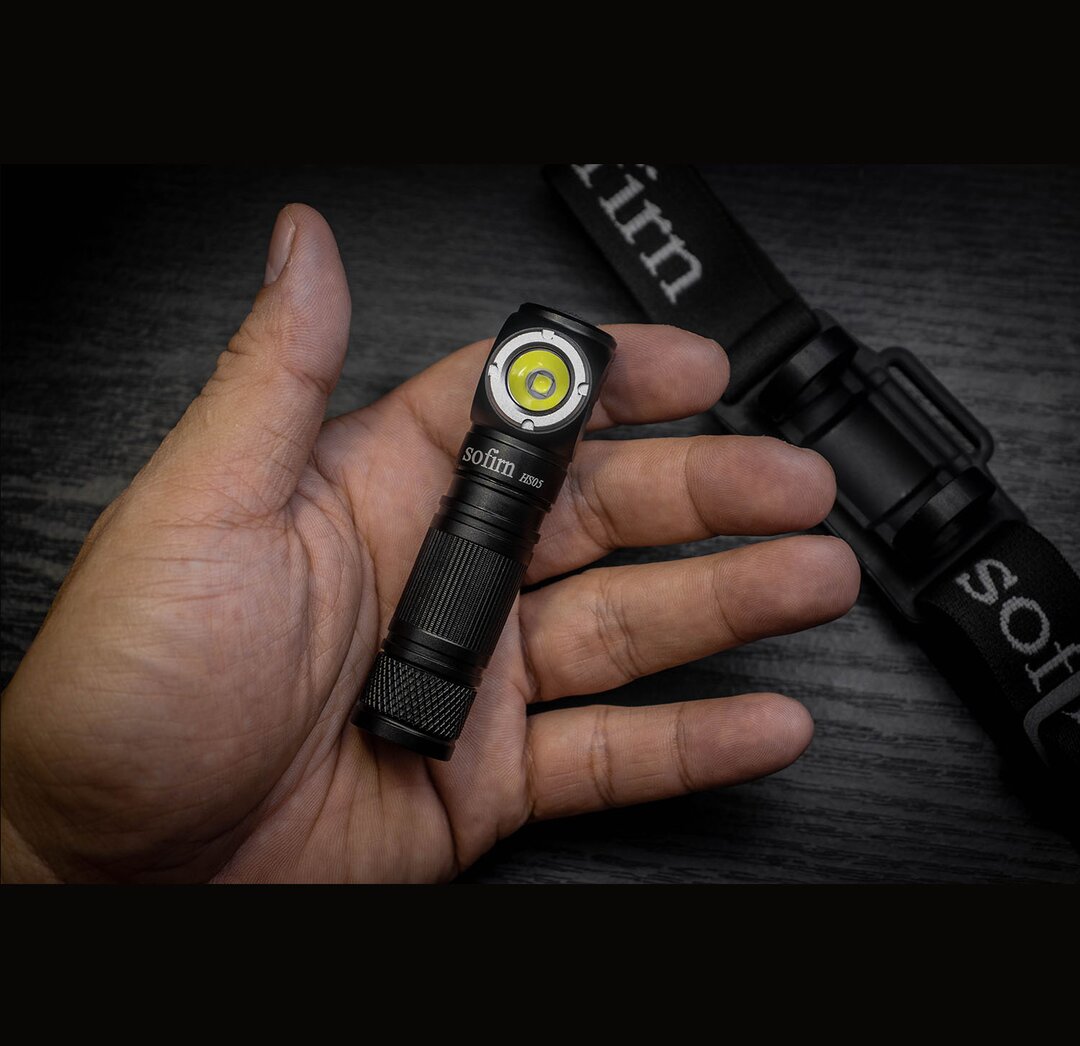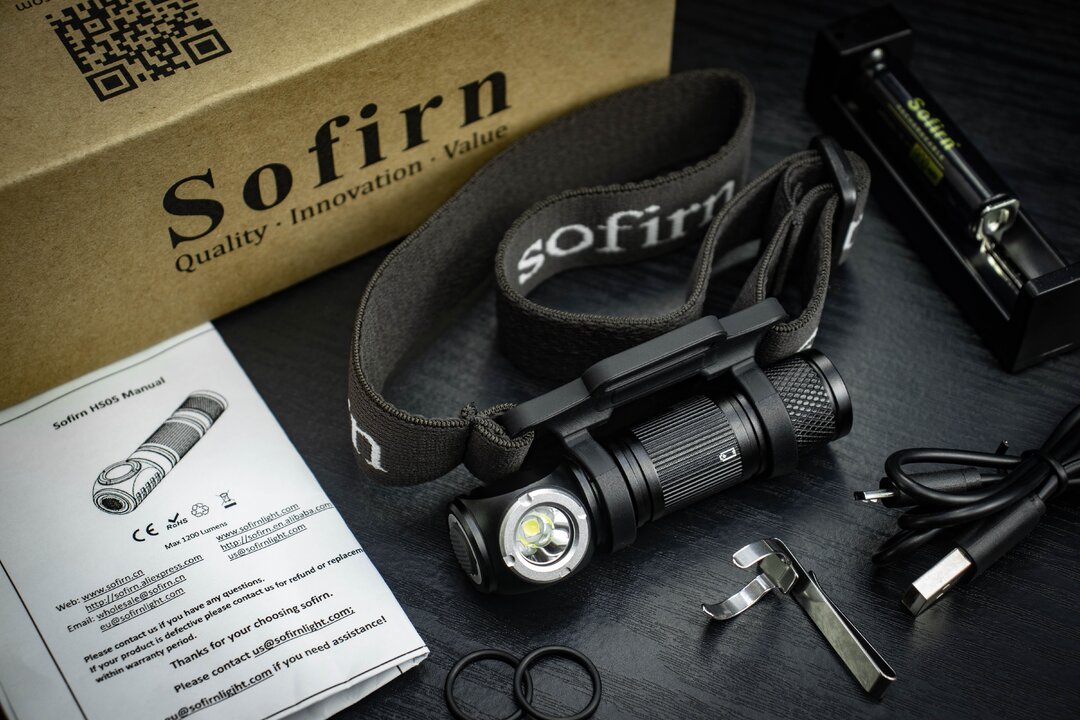 Specification:
LED: 1 * Samsung LH351D
Working voltage: 3V-4.2V (14500); 1V-1.6V AA)
Food: 14500 \ AA \ Nimh AA
Dimensions: 84mm (length) × 23.5mm (head diameter)
Weight: 41 ± 1 g (without battery)
Flashlight body: aluminum alloy
Scratch and wear resistant tempered mineral glass
overheat protection
PACKAGE AND APPEARANCE
Traditionally for Sofirn, package is just an ordinary cardboard box with a model name sticker.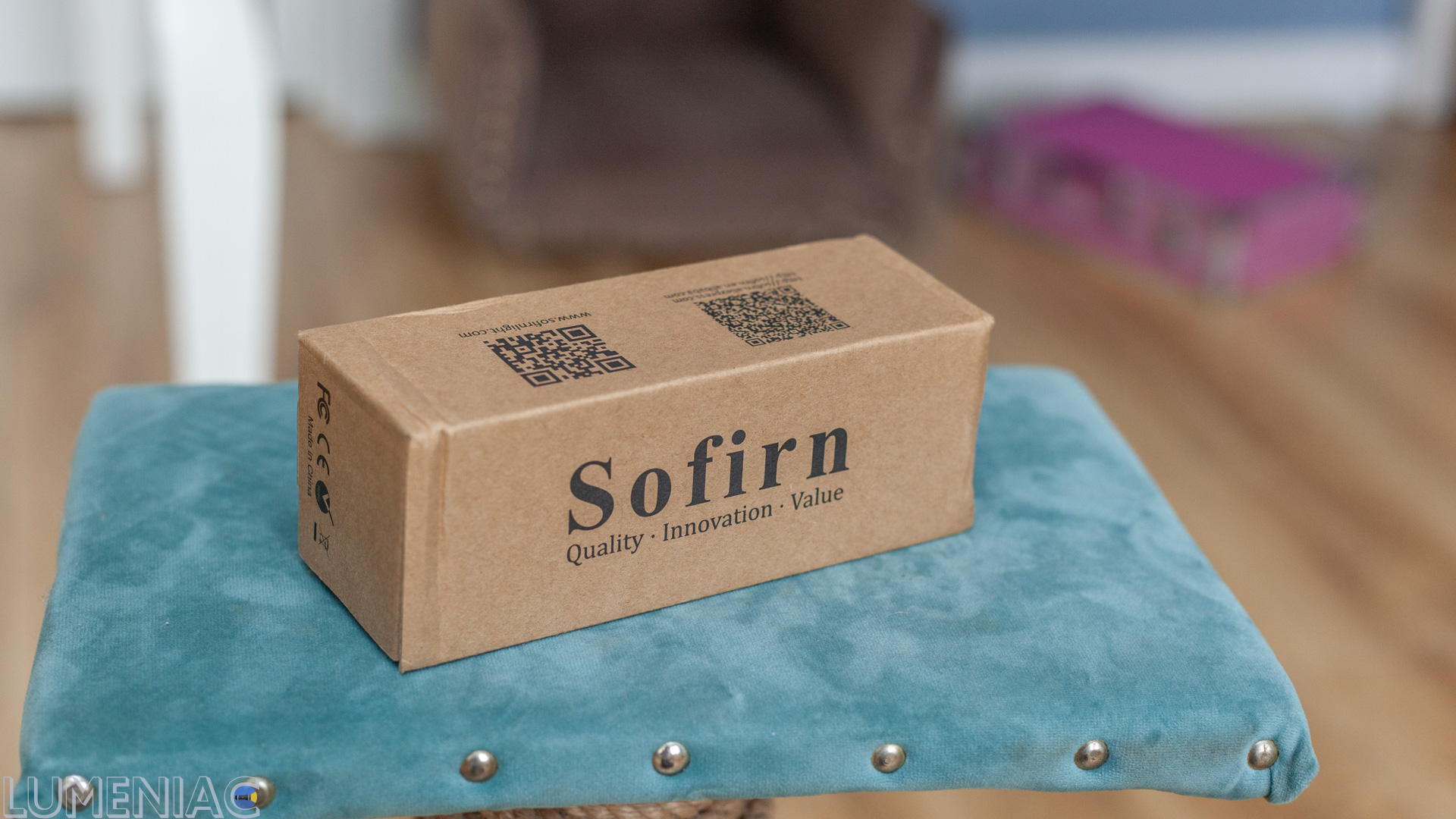 Kit includes everything you need: the headlamp itself, head mount, clip, charger and micro-USB cable, manual and O-rings. If you have some 14500, you can buy no-battery kit as well.
The headband is the same of the HD20 and SP40, but without the vertical strap, fact is clearly visible in the photo. The rest of the fabric is soft enough without silicone stripes or reflective elements.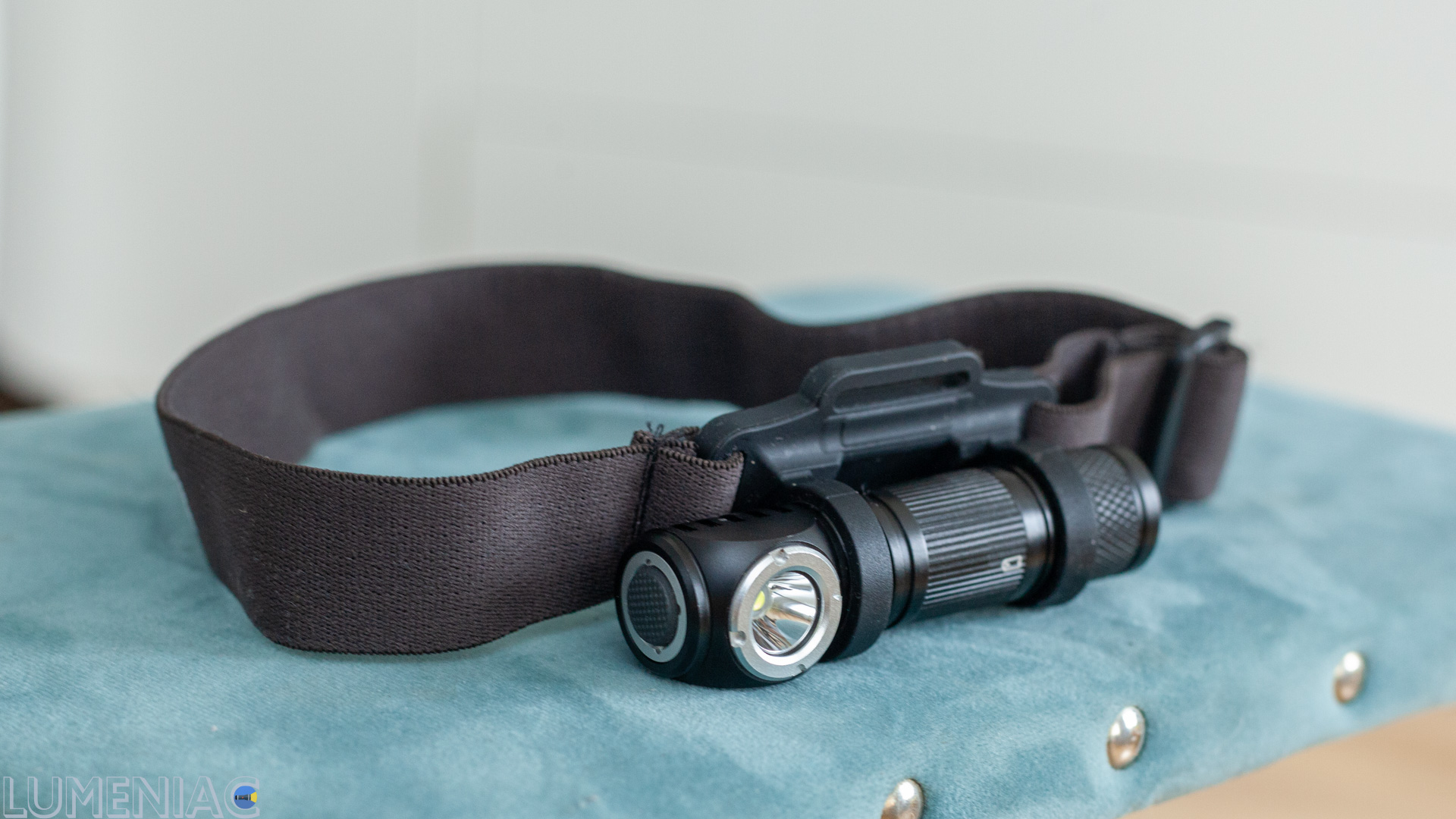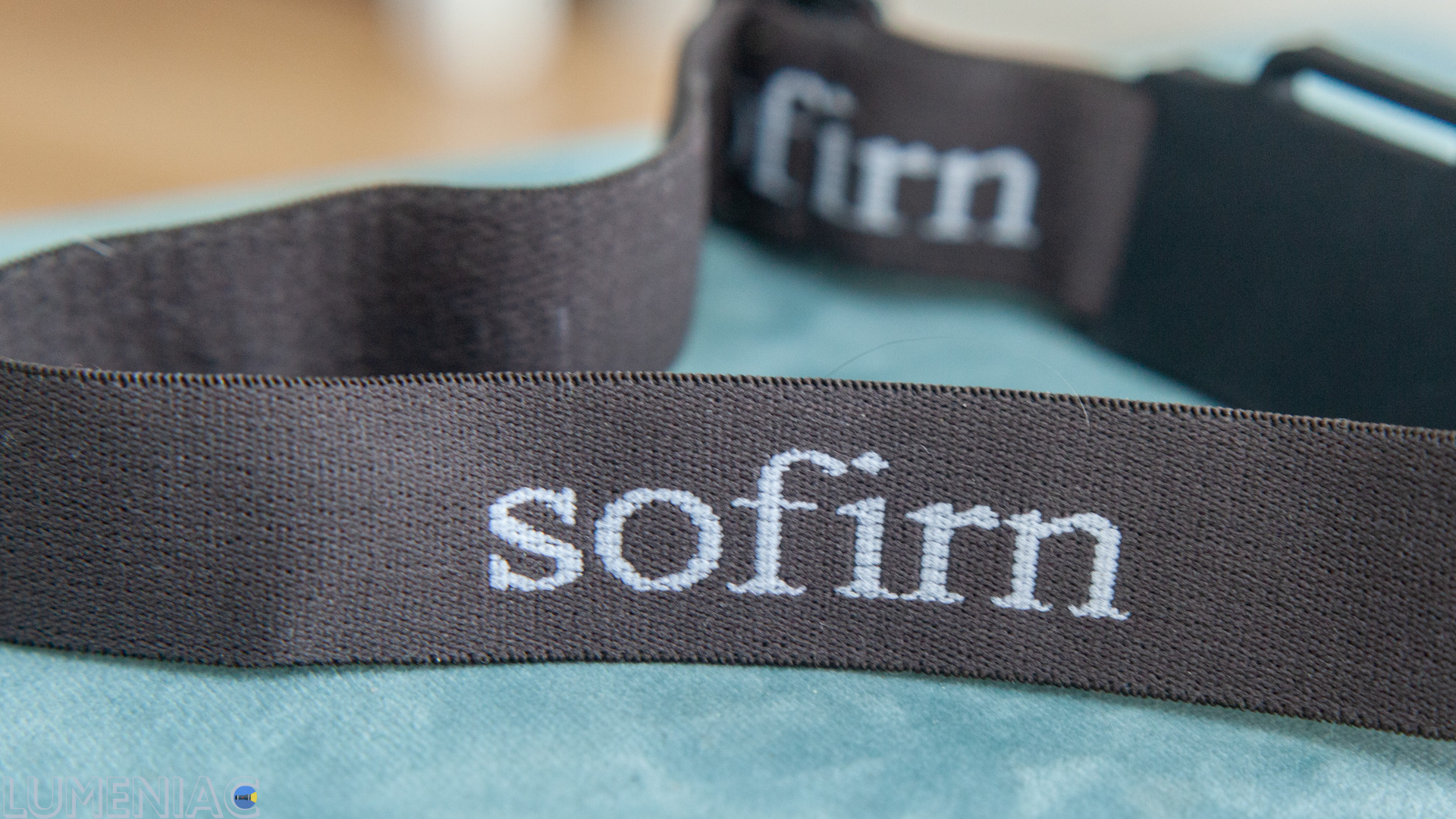 The charger is the same as in kit of popular budget long-range flashlight Sofirn C8G . And if 0.75A is not a lot for a capacious 21700 battery, then is it perect for a 14500 one – you can fully charge the battery in an hour.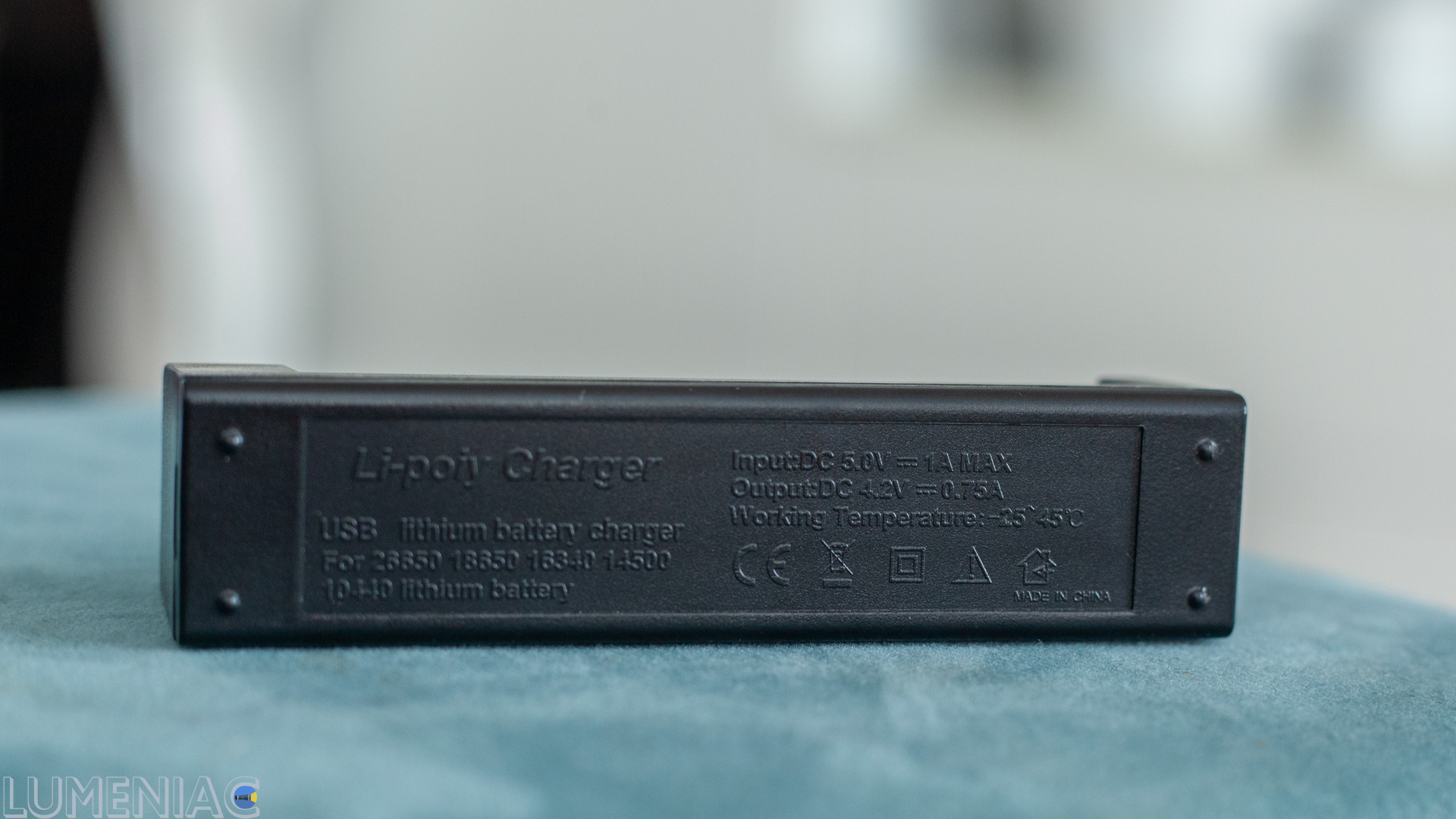 The size of the Sofirn HS05 is expectedly significantly smaller than its older brother, the extremely popular budget headlamp Sofirn SP40 (review). But do we remember that the latter comes with a 18650-18350 conversion tube ?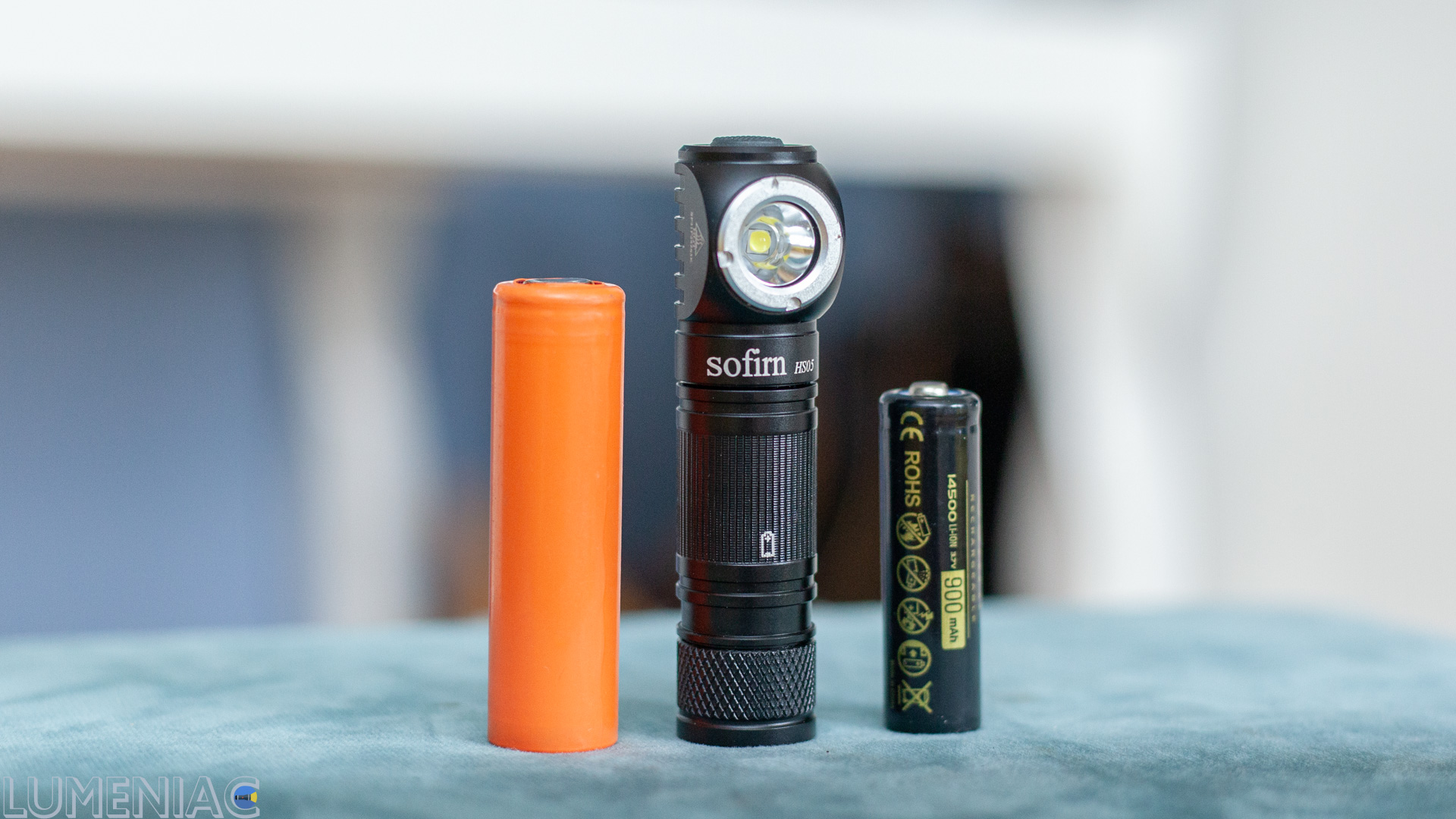 And in this form, everything changes at once. The 18350 is way more capacious than 14500. Moreover – SP40 has a built-in charger. Not enough? SP40 also has a version with the LH351D.
I, alas, do not have Sofirn SP40 in hands to to give a comparative photo of them, but from the photo from my old review, you can see that SP40 can be damn short.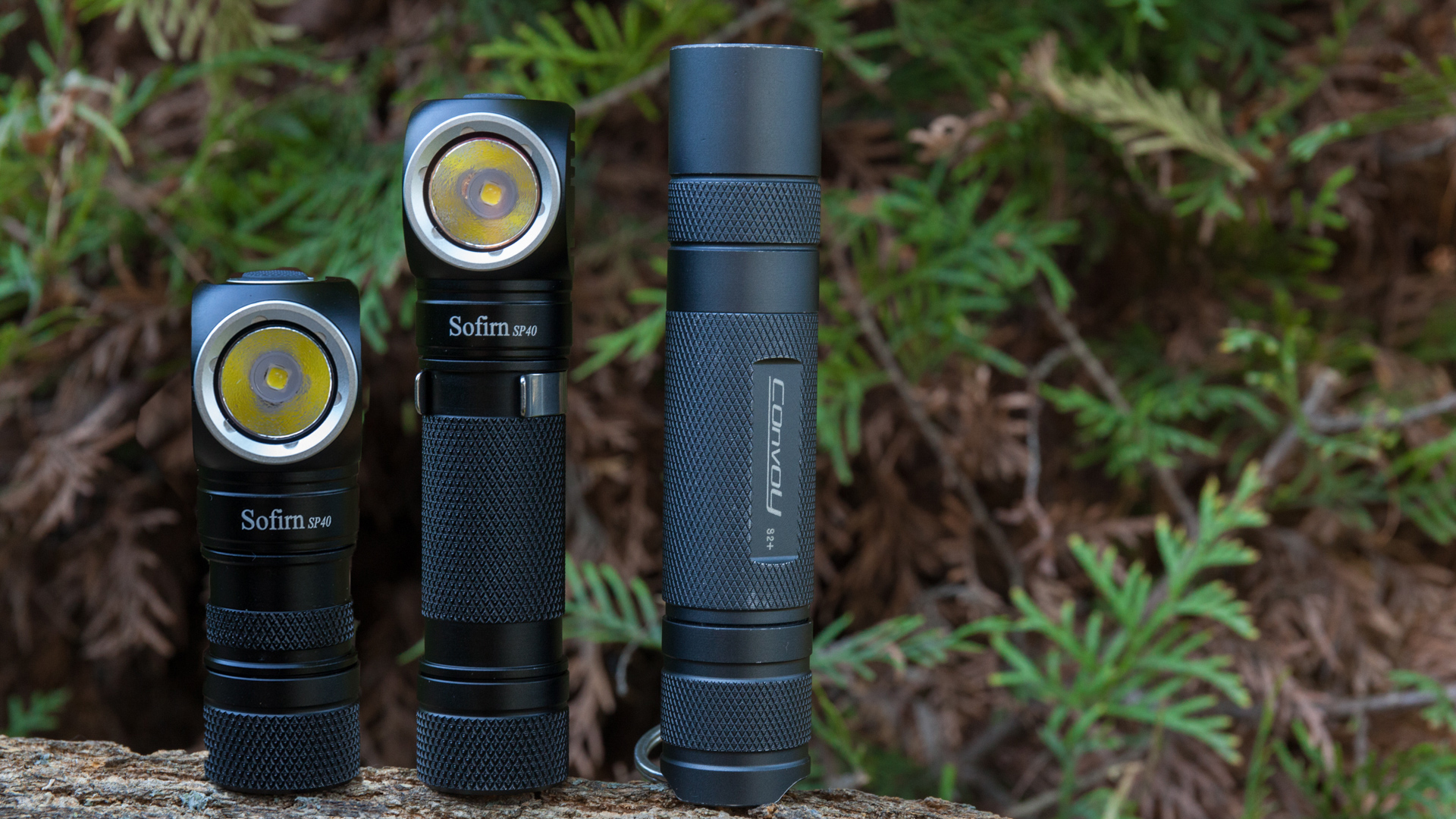 The design of Sofirn HS05 is rather modest, but pleasant. Not very harmonious with large knurling in the center. Although the assessment of appearance is a matter of taste, and I fully admit that to someone a headlamp may seem like an outright freak.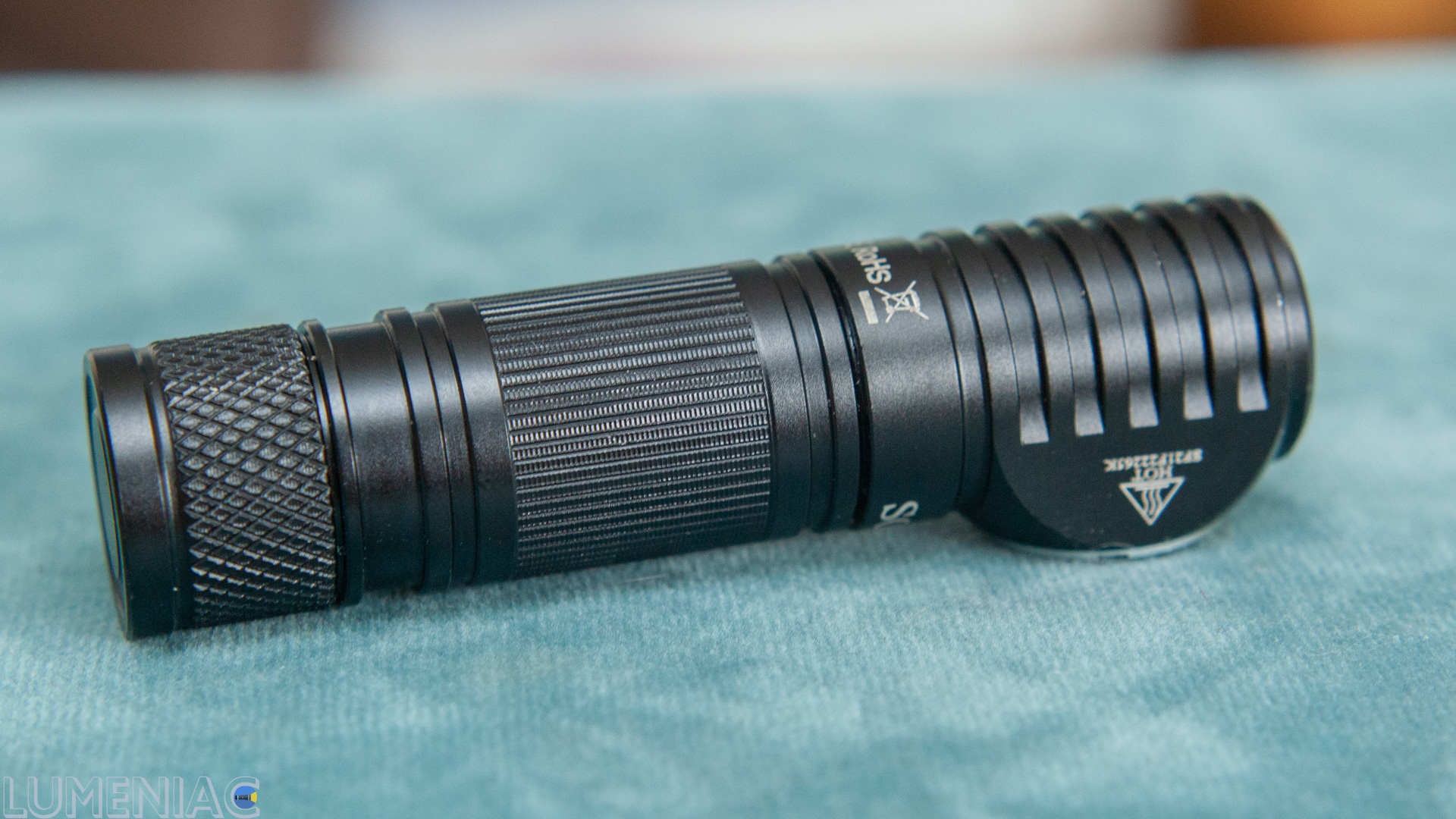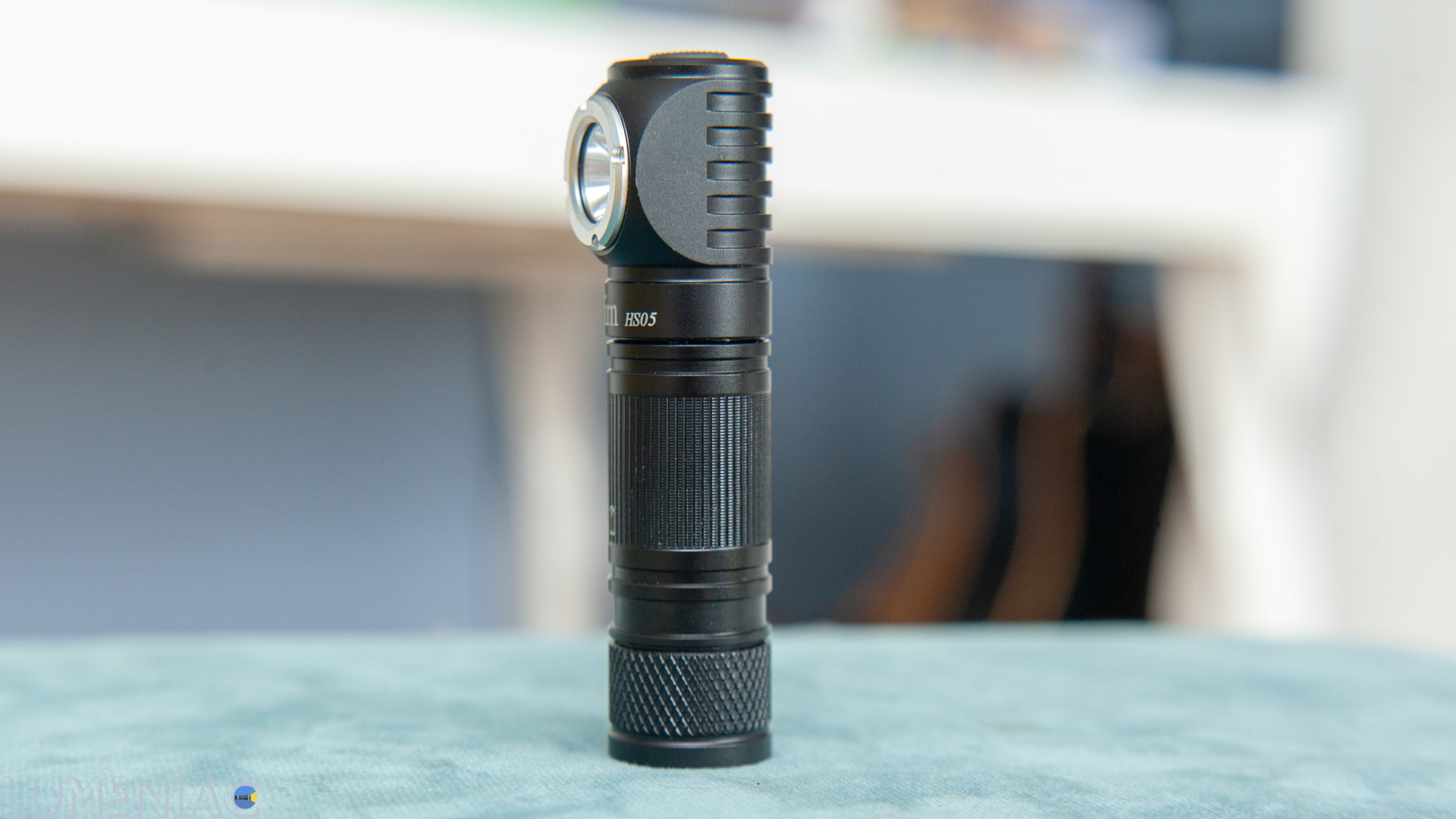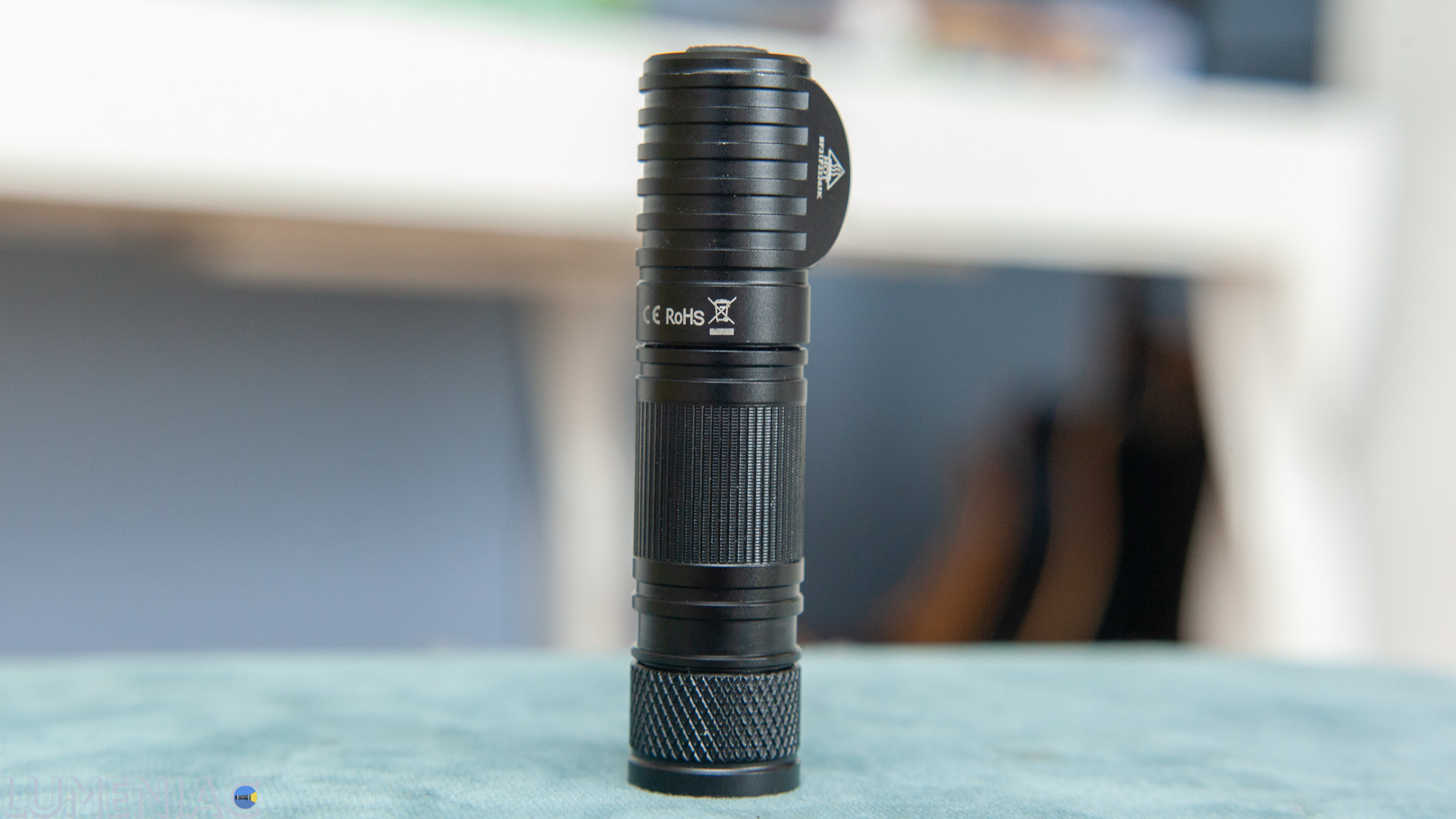 There is a reliable magnet in the tail. The flashlight confidently holds the horizontal line with the battery inside.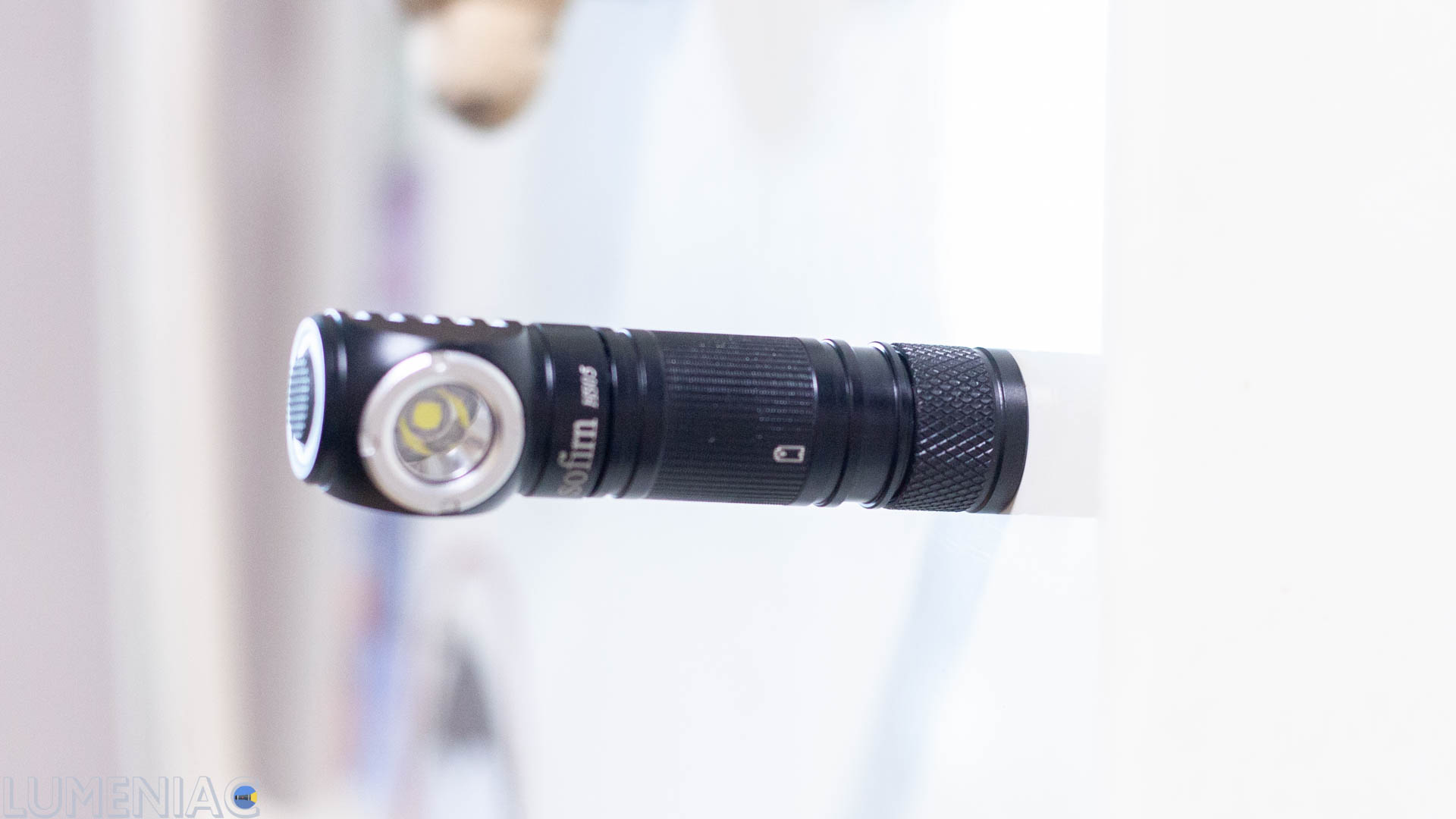 There is a spring only at the side of the tail, there is a contact pad on the side of the head. And then Sofirn took the crooked path of major brands – they put protection against flat-tops batteries. This is not such a problem for the 14500, in contrast to the 18650, but it is still unpleasant.

The thread is fine, well lubricated. The machining is flawless.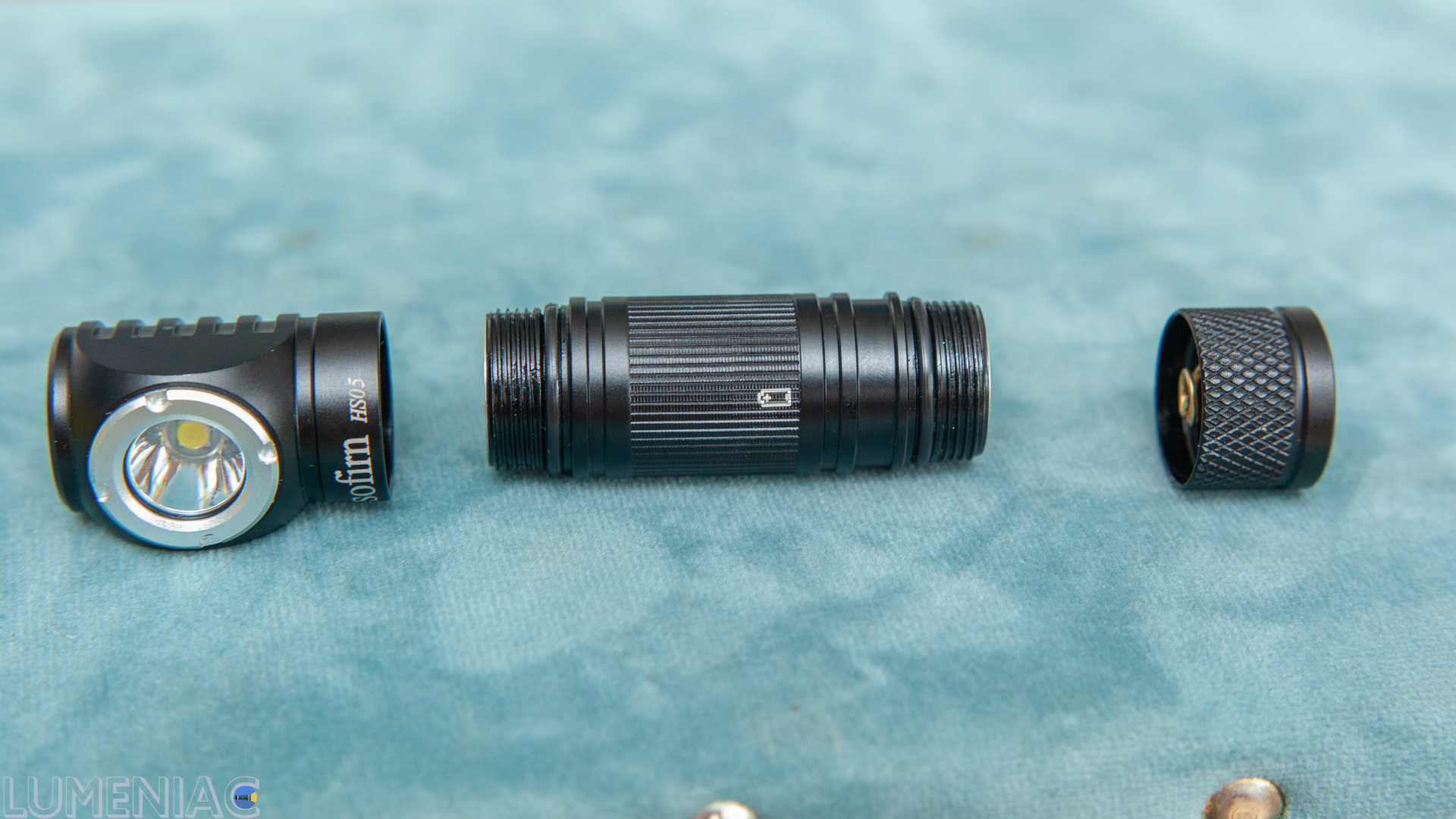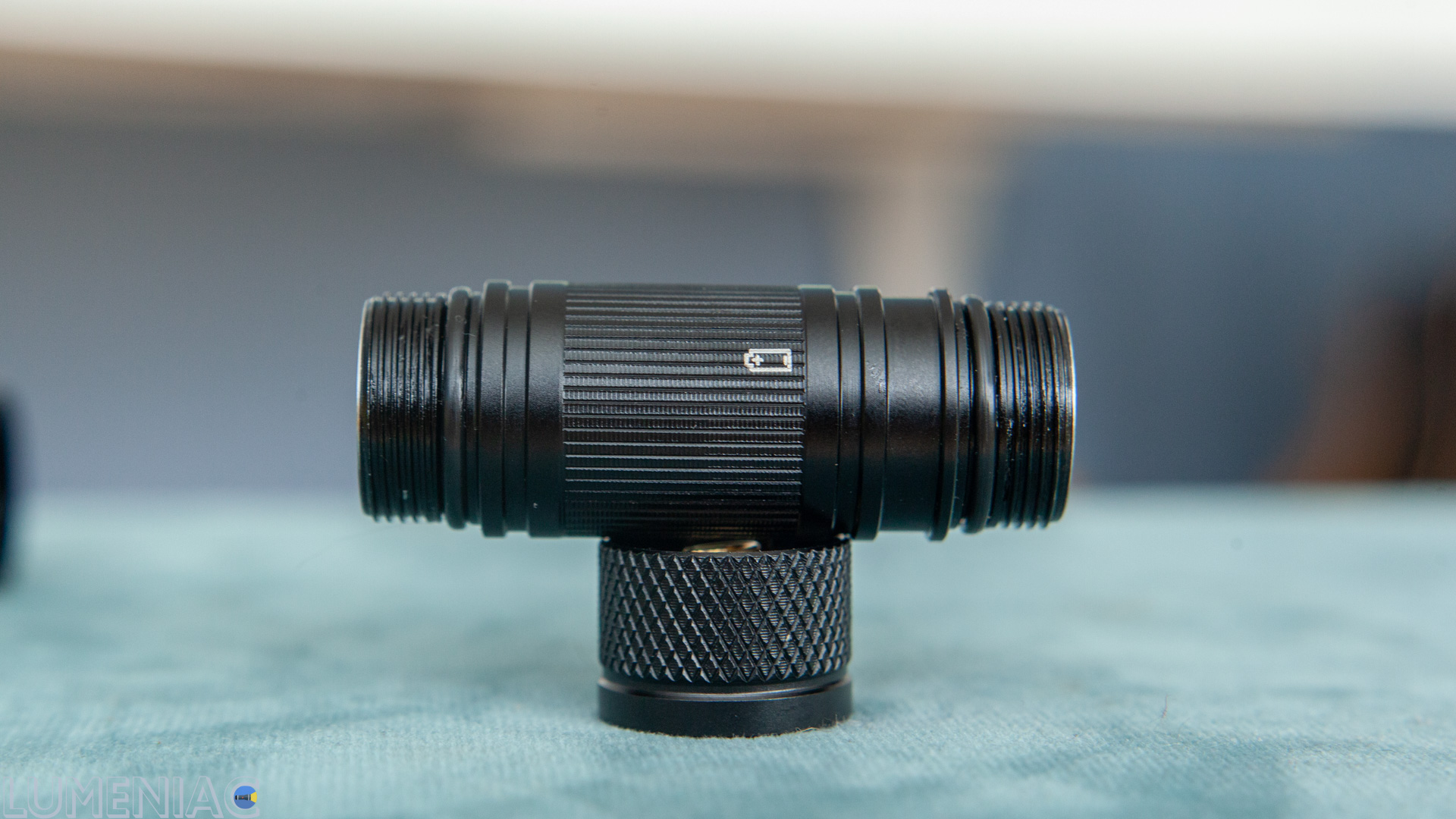 The button on the head is convex, and convenient. Shallow stroke with a tangible click. There is red-green indicator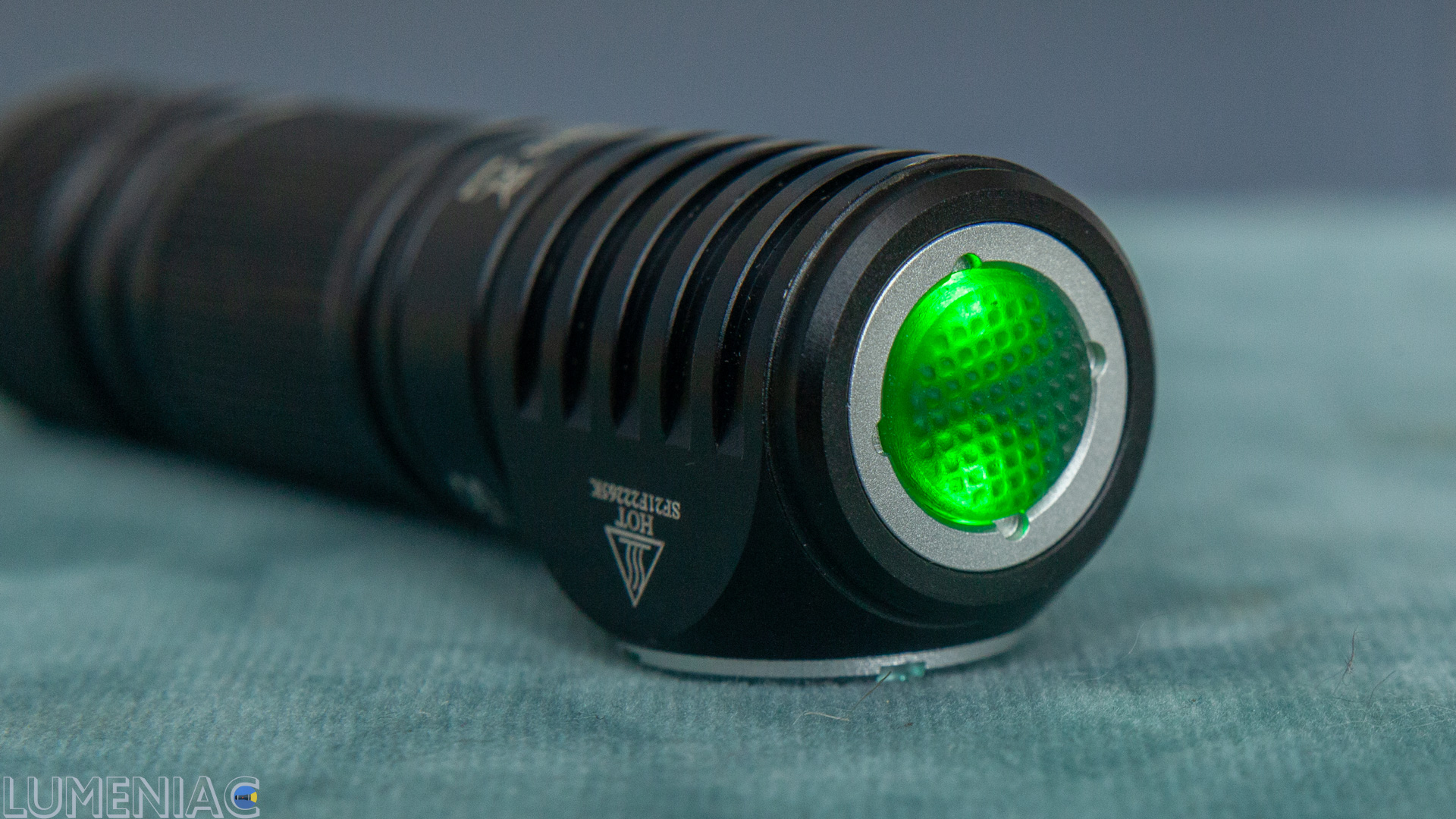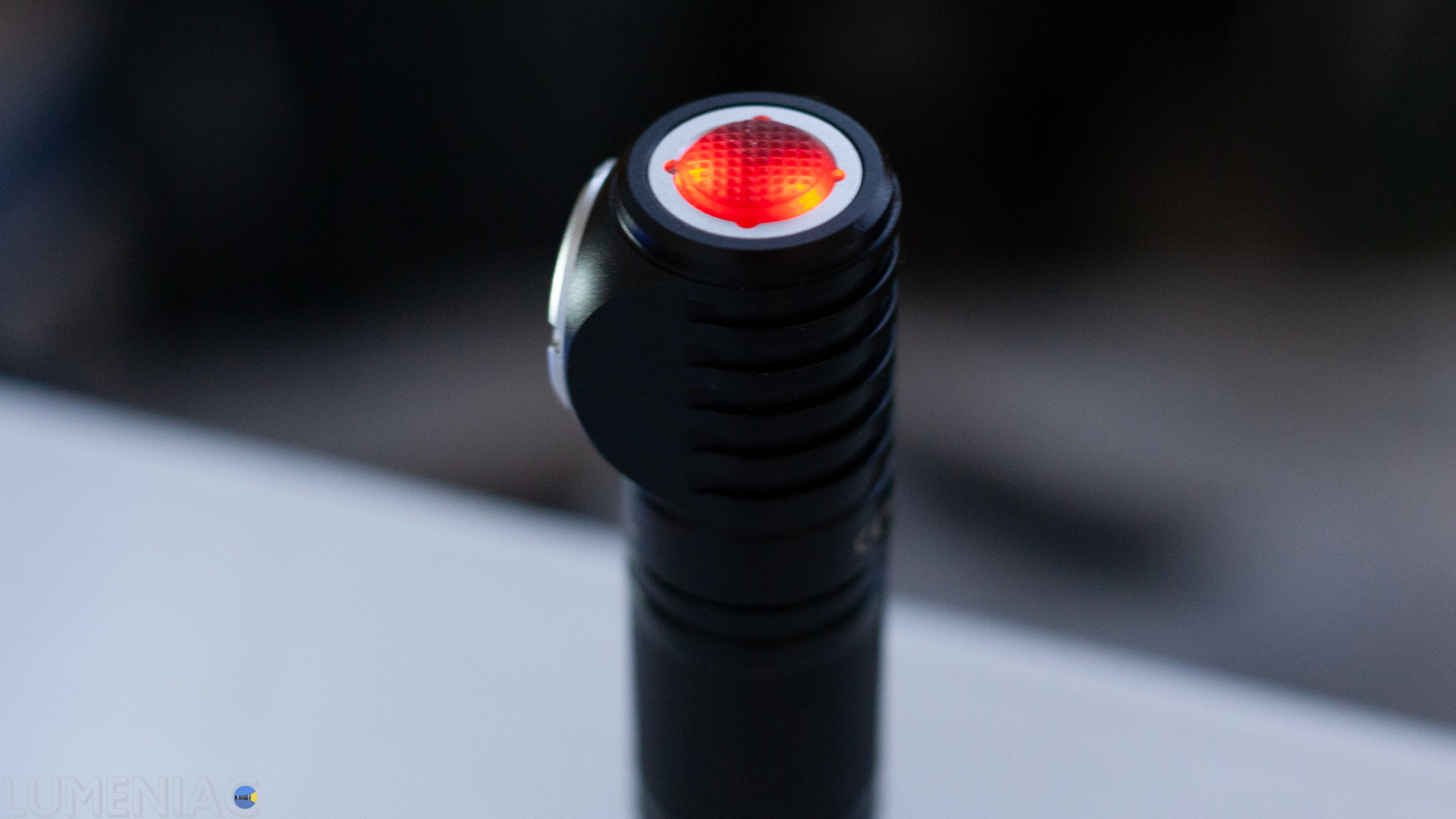 The cooling fins are deep enough and numerous in relation to the overall dimensions of the lantern.

Unfortunately, as usual, Sofirn does not offer a choice of optics. Many would prefer some kind of floody TIR optics, but there is a small reflector that gives a longer range by default. Of course, relatively throwy reflector, as you should`t nexpect that much from reflector which is thatn small (diameter 13.8mm, height with centering ring 7.5mm)…And for some, this is just what you need. But if you need the most diffused light, then you will have to look for a TIR.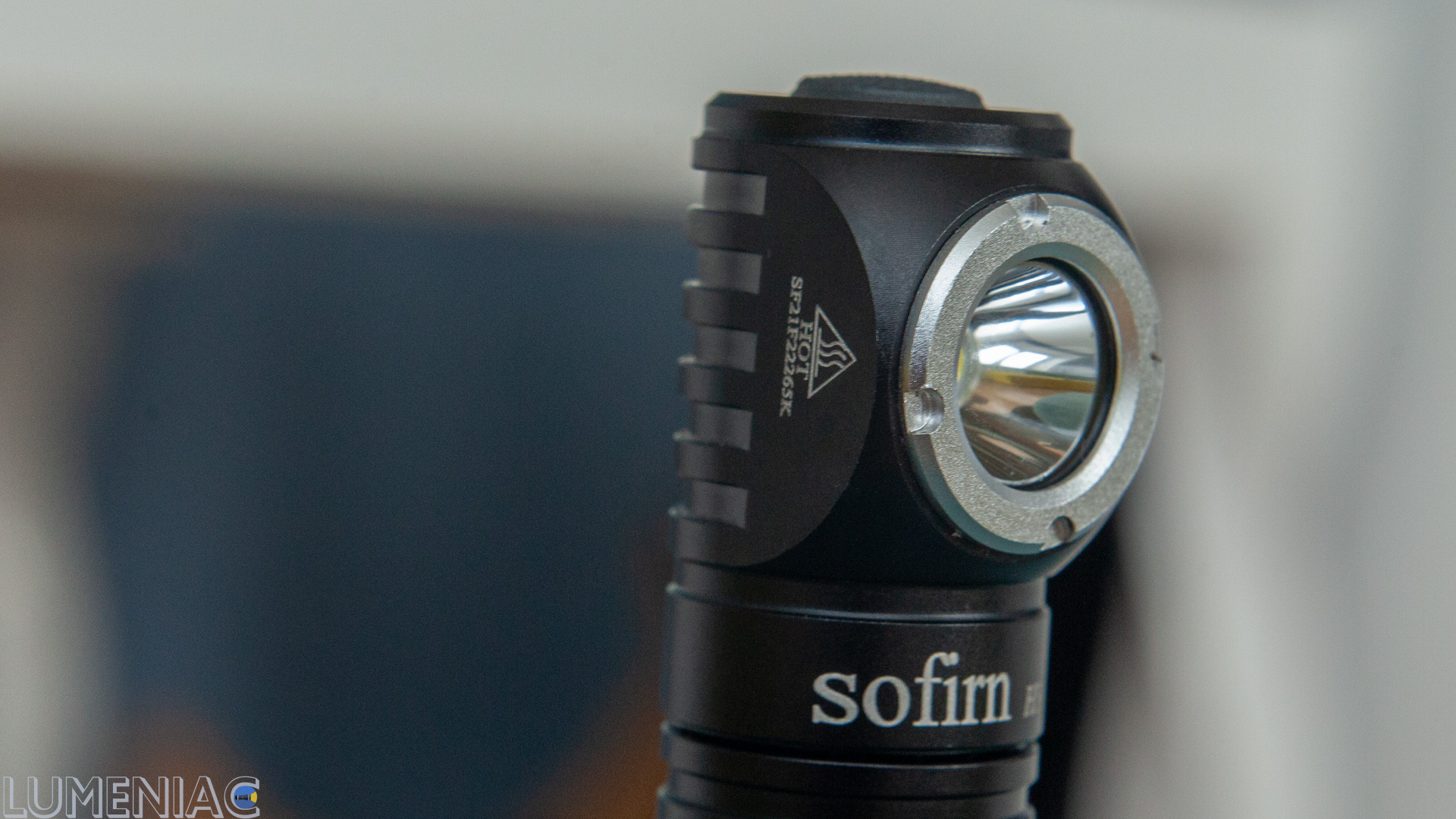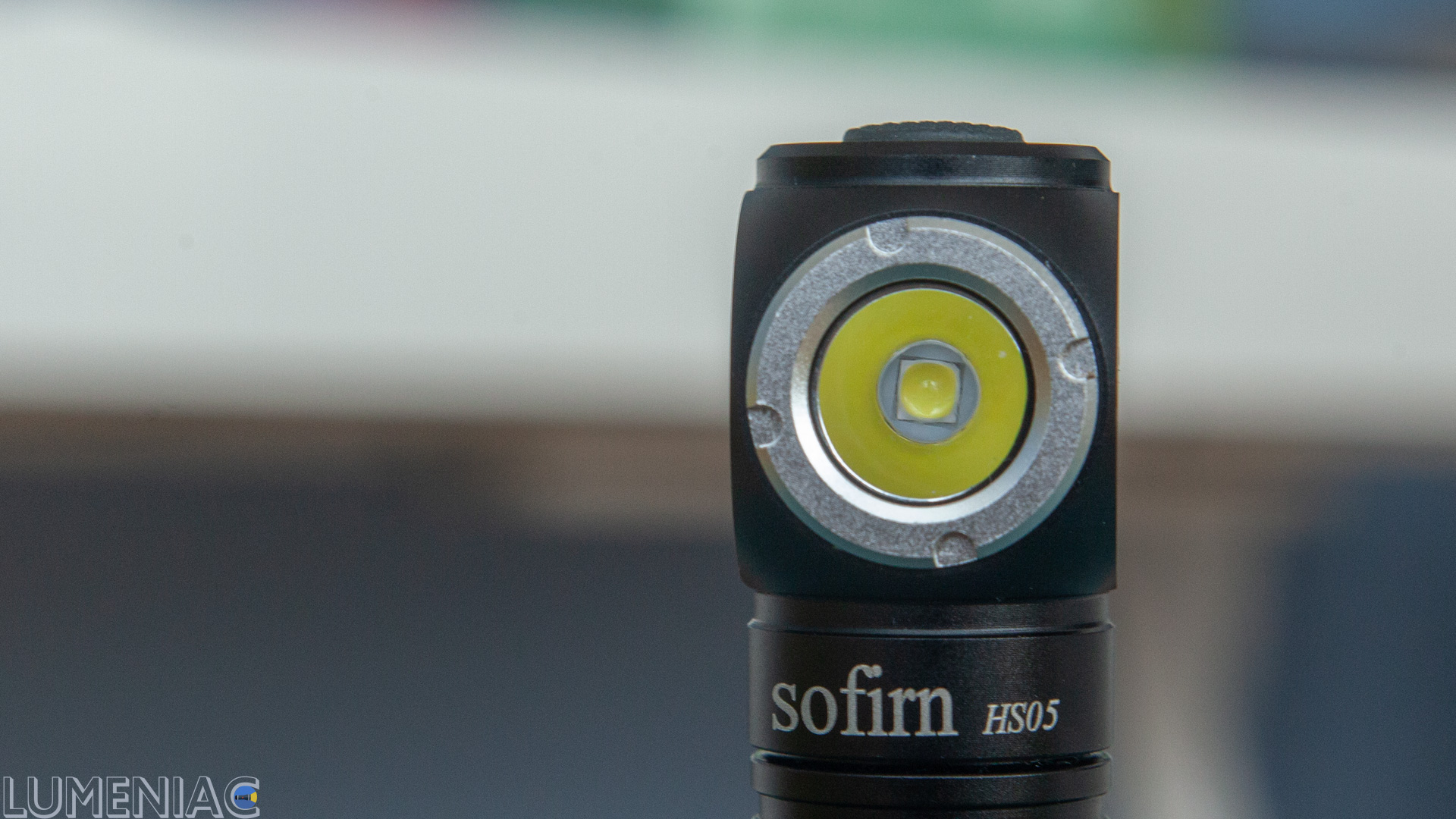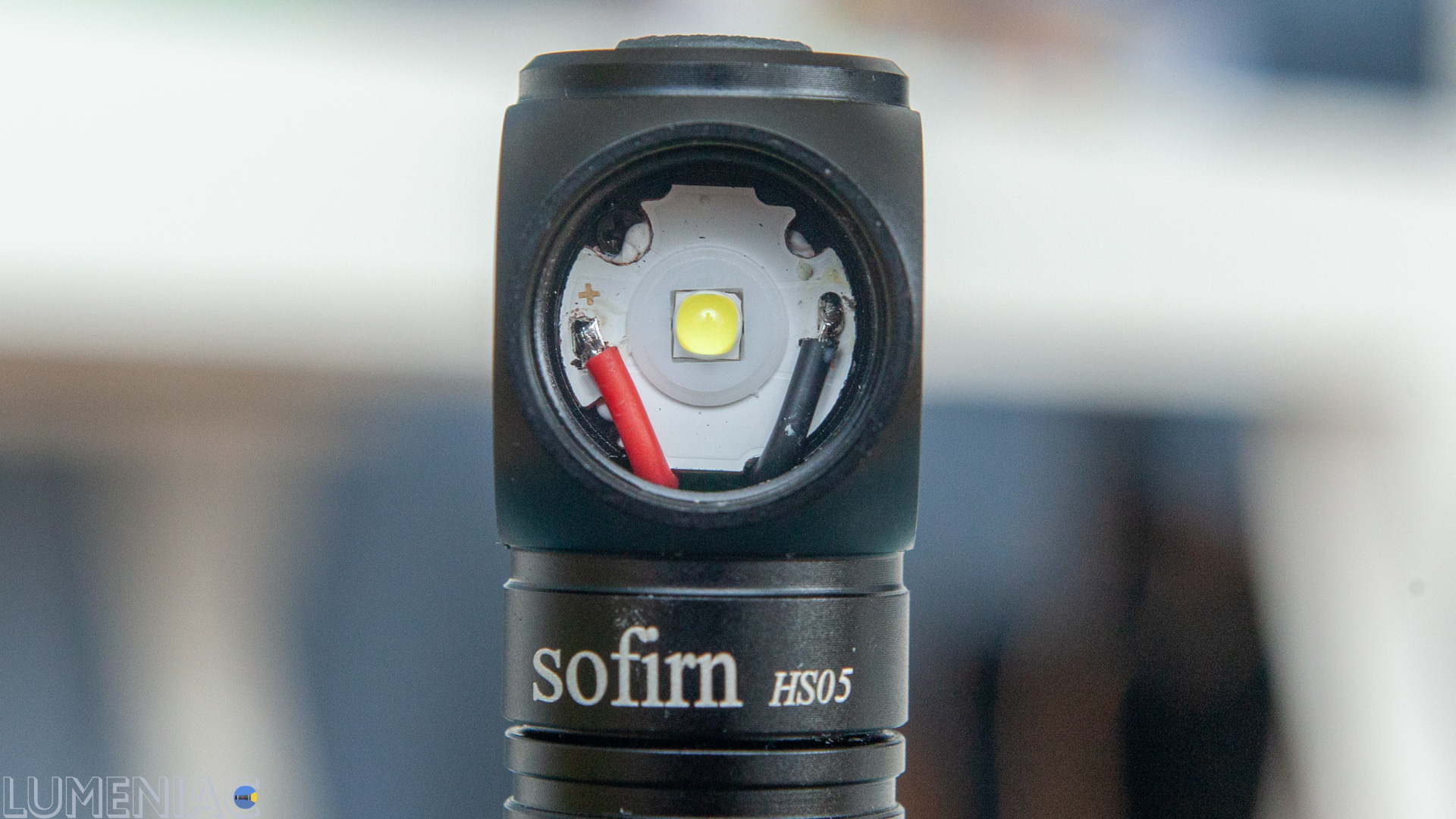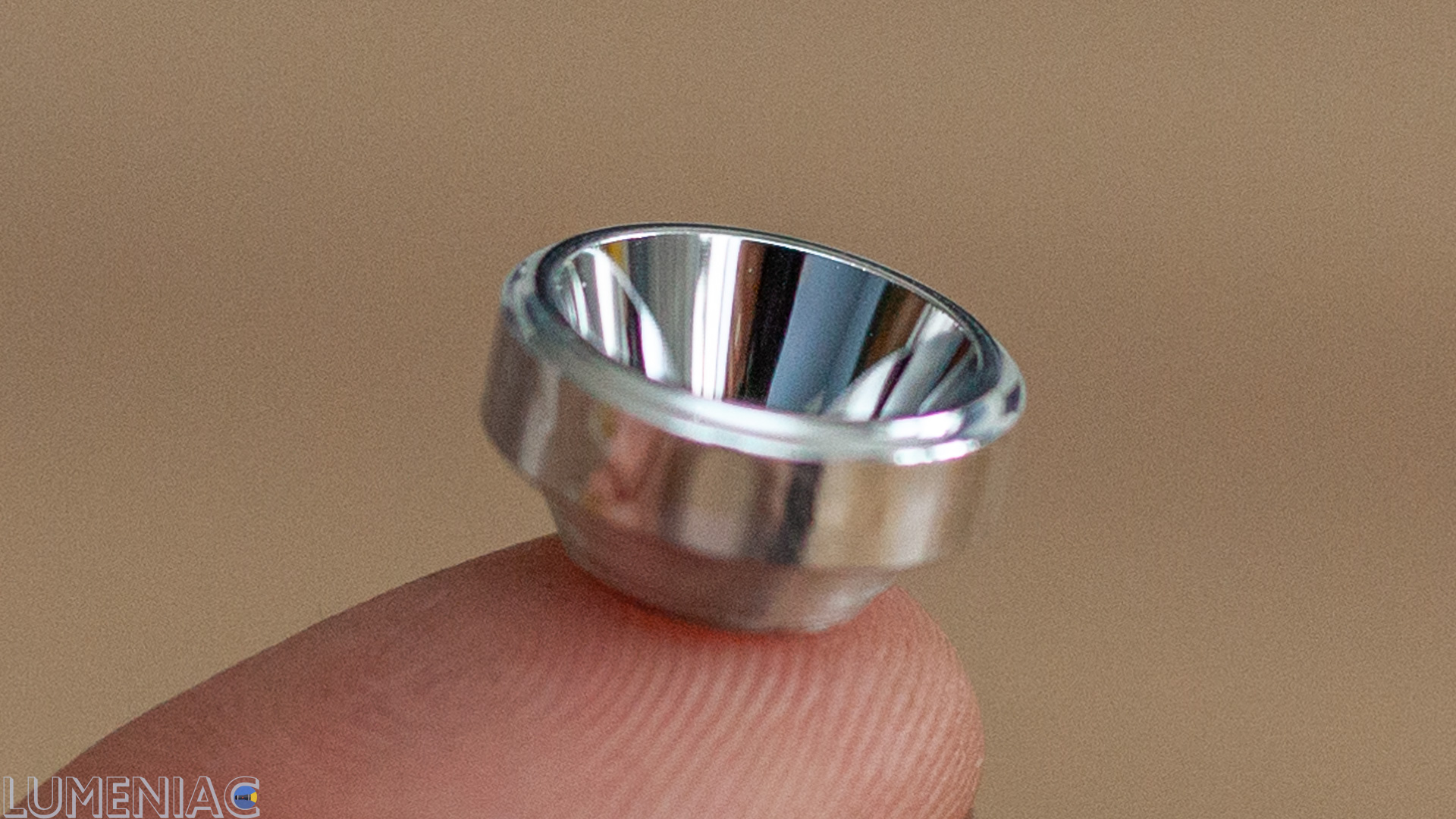 UI This is where the HS05 has an advantage over the SP40.
The HS05 has moonlight with tradition access (hold from OFF)
Otherwise, everything is familiar:
OFF-ON – on click
Rewind mode on hold
Turbo – 2 clicks
Strob-sos -3 clicks
(un) blocking – 4 clicks from off
How Sofirn HS05 shines
The flashlight is not stabilized when working from 14500, but AA nickel (I used cheap ones for 2000 mAh with Ali) is already quite acceptable starting from High. The difference in brightness from these two types of power supply is colossal, see the visual ladder of modes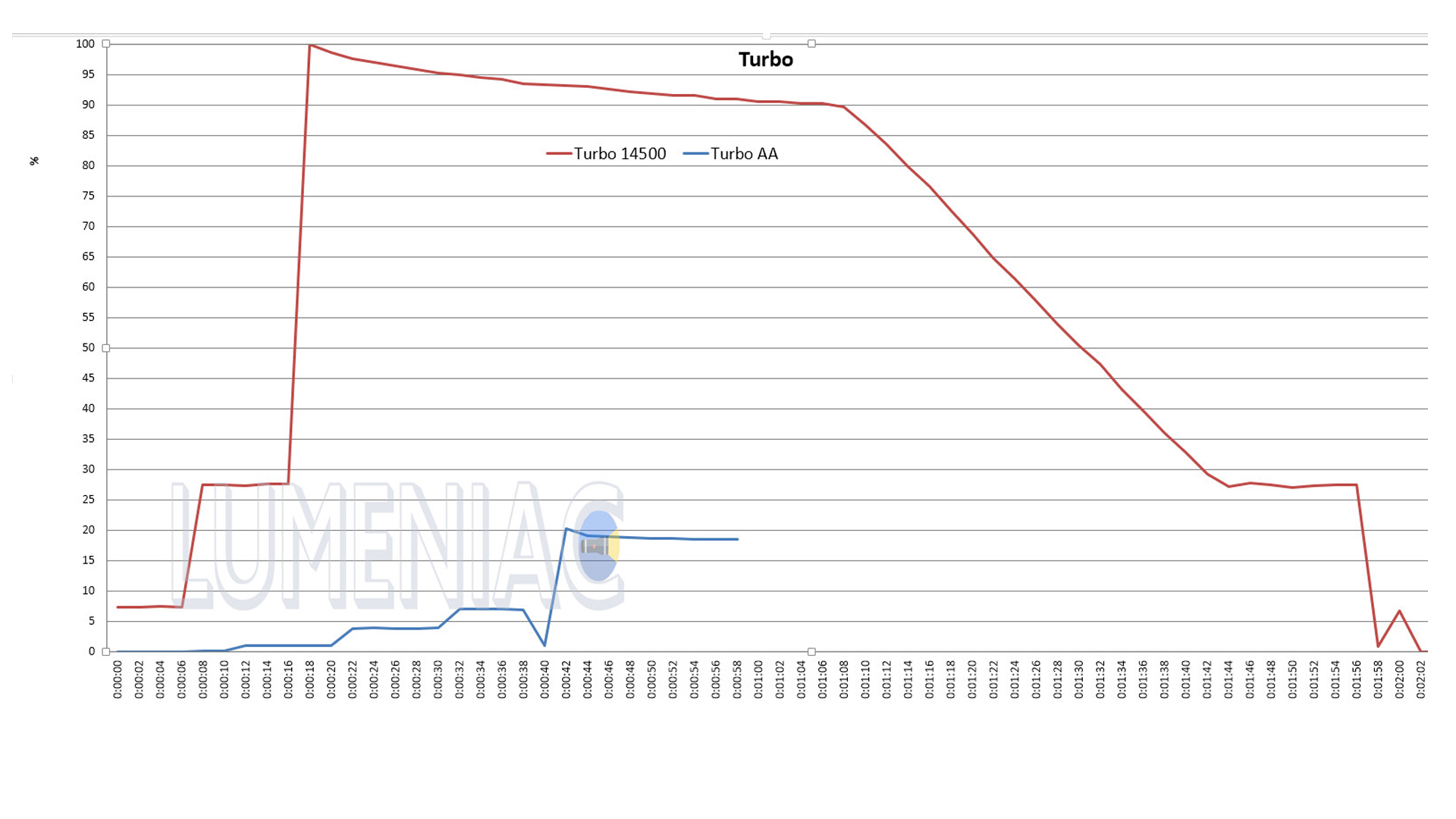 The flashlight is expected to heat up like a stove with 14500\turbo – and it does. Nevertheless, as long as the flashlight pulls this mode – it has quite a decent runtime , so this mode is not a pretty figure in the specification.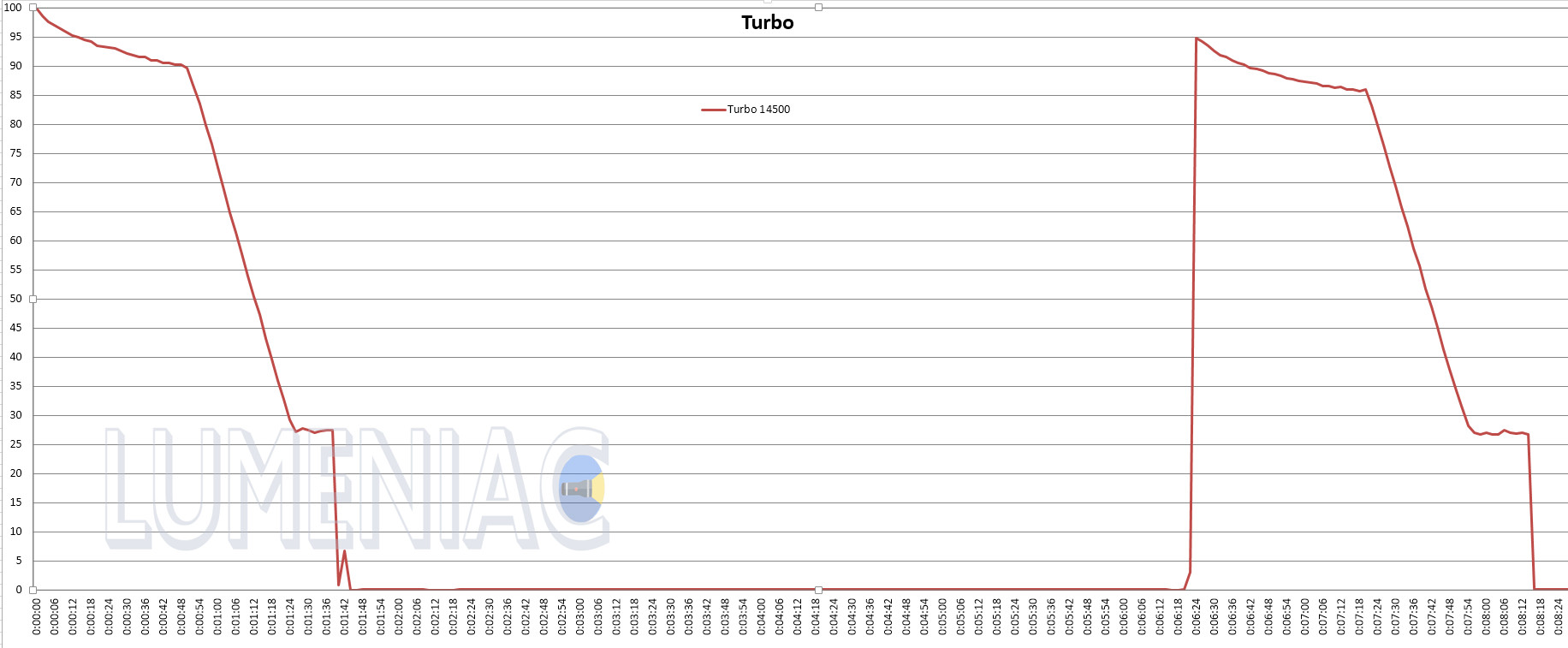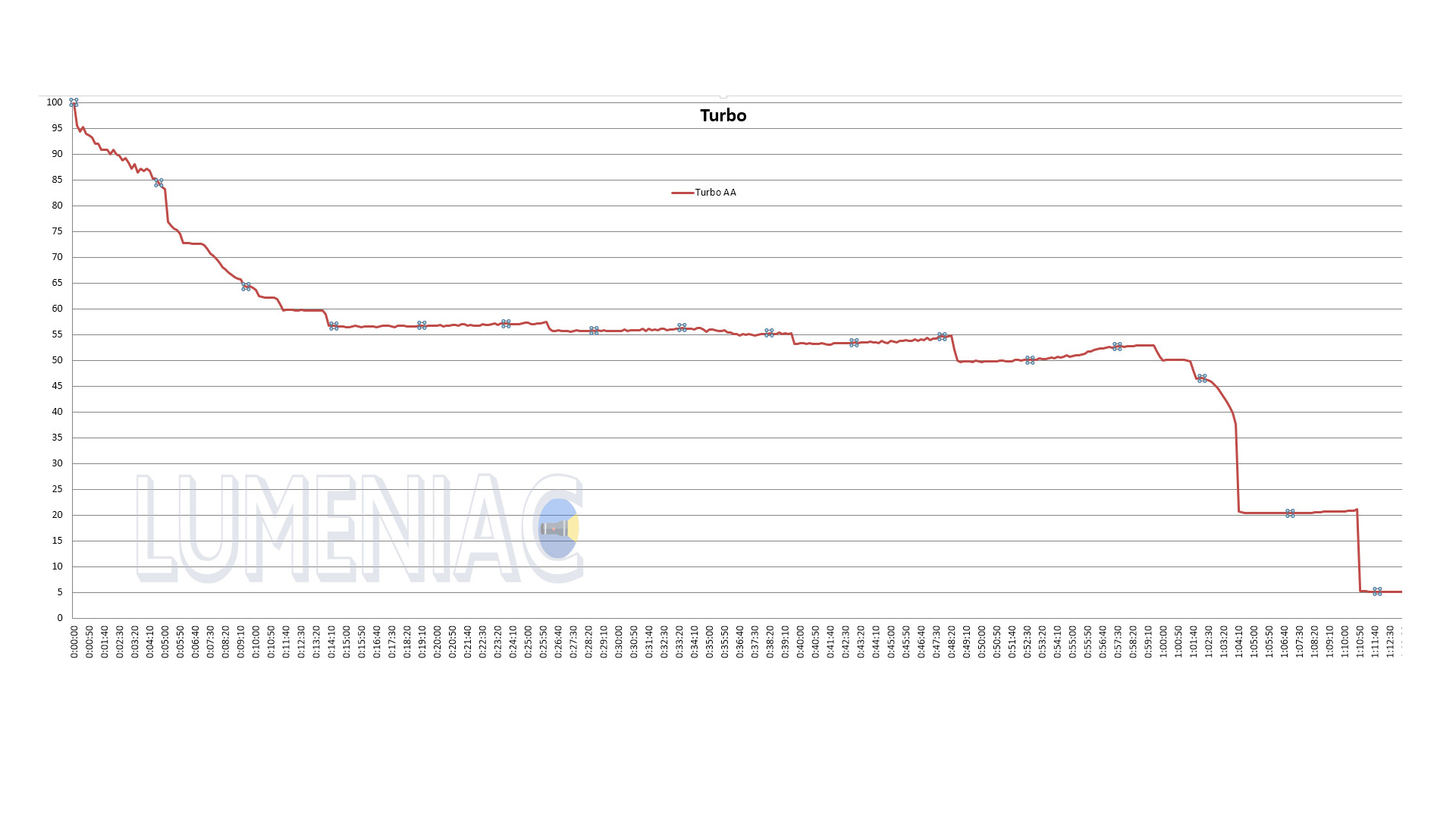 But a high of 14500 is another matter, it will already be possible to work with it. And the eye will get used to a smooth, unstabilized stepdown.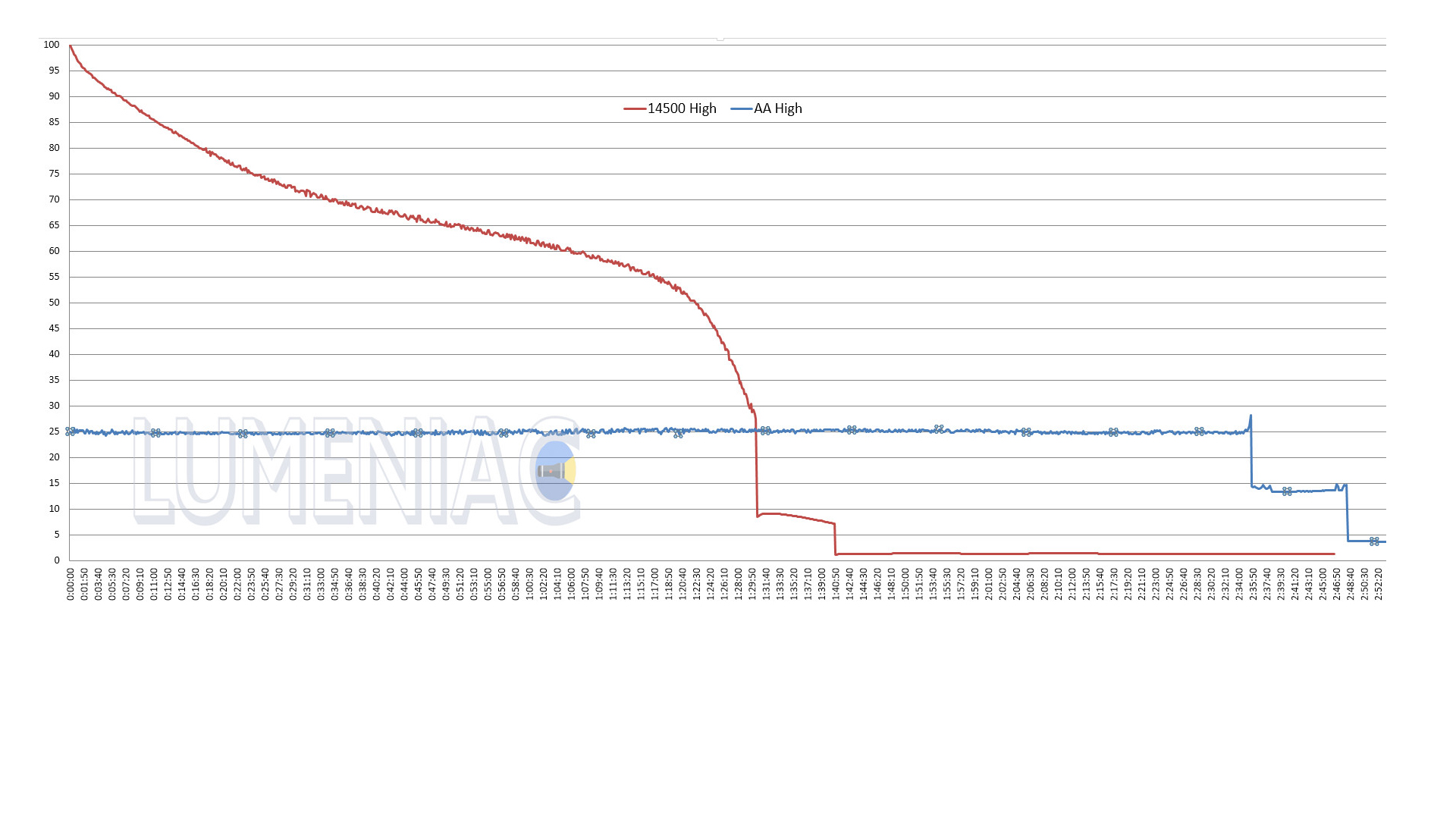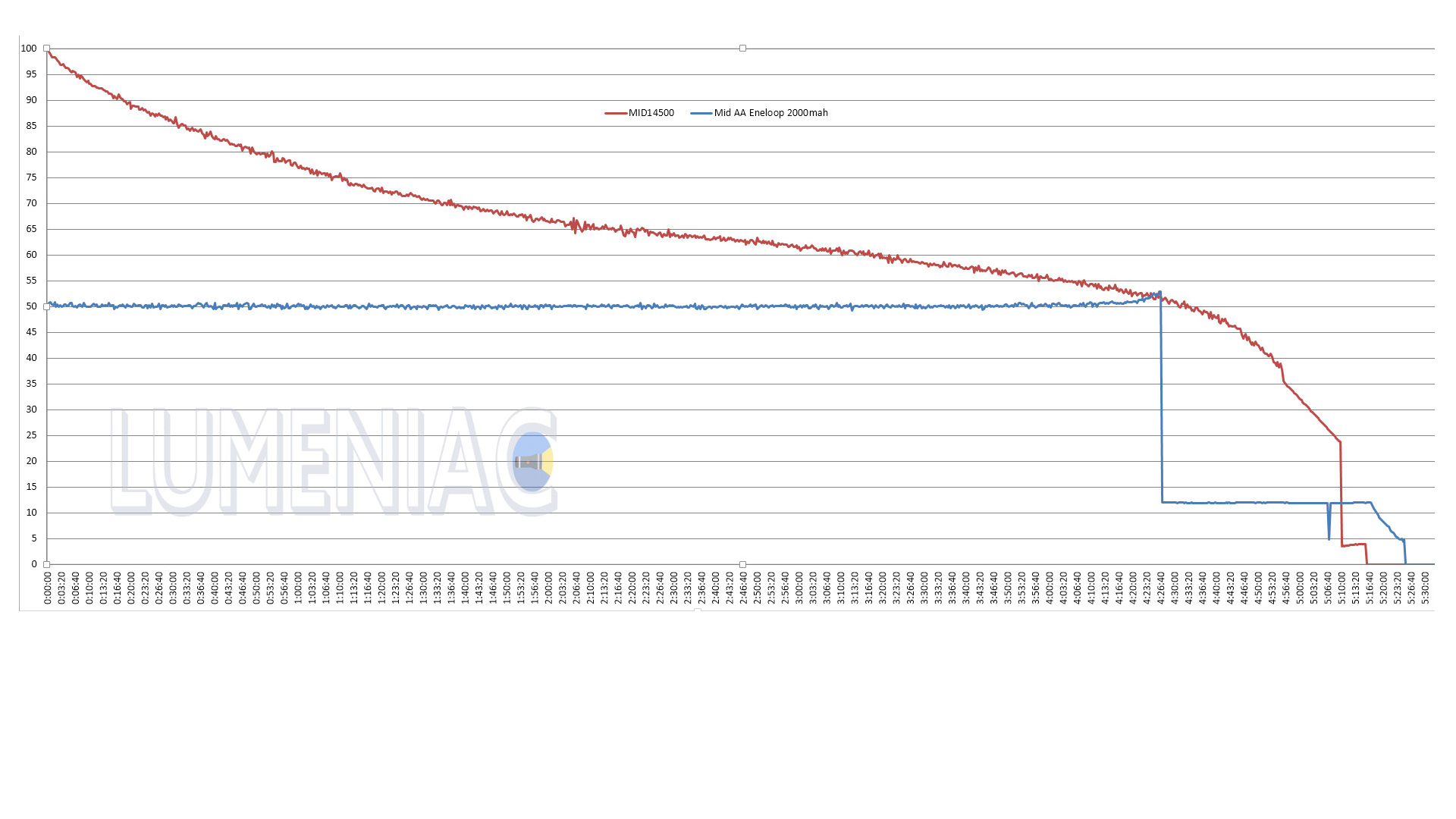 As for the rest, the light is quite convenient at a distance of that way from a meter. Very close rang work like soldering, would definitely require a convenient TIR or at least a matte tape on glass.
The light is no warmer than ~ 5500K, in general, it will do. (upd. there is a choice of color temperature now)
The brightness is frankly low, but it is quite enough with a margin for the usual illumination of the path in front of you. My personal experience of using headlamps as well as third-party reviews show that lower modes are in demand much more than blinding higher modes. Here I'm talking about all sorts of 700-800 real lumens and above. And with zillion lumens nasty ultra-budget crap with their T6 \ XHP2500000 you have to run the maximum mode without any alternative to access normal brightness within the evenly lit circle.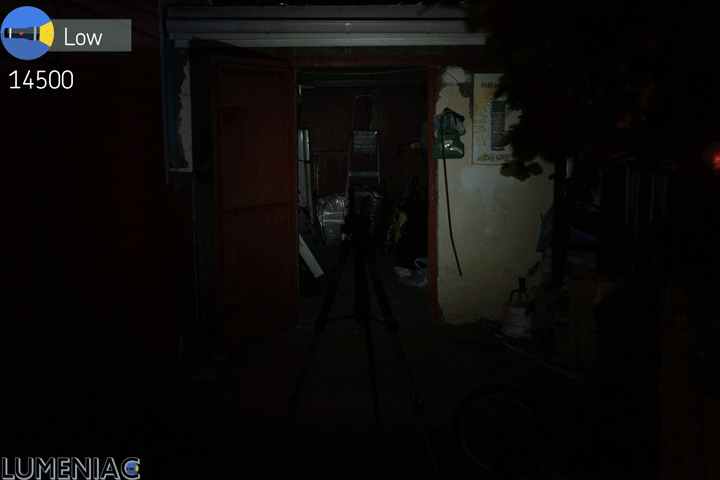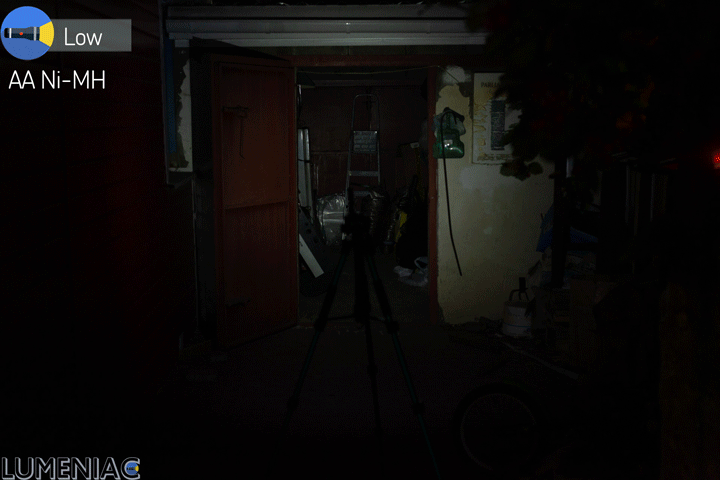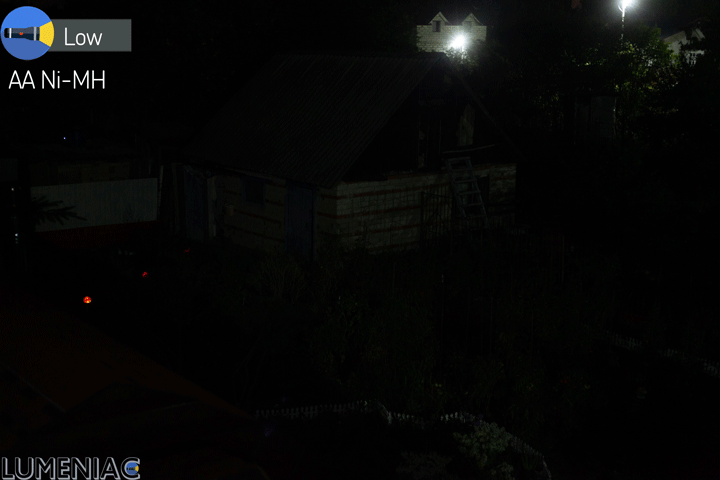 OVERALL IMPRESSION
All in all, this is a nice tiny headlamp. With convenient UI, a magnet at the ailcap and brightness sufficient for a mass of everyday needs.
and here are questions arise…
-*1st*
As far as I can see, installation of the LH351D in HS05 was planned to attract an experienced users. But I just suspect that the light close to cold will outweigh the mentioned Samsung LED for many people. Here, the manufacturer, of course, should give a choice of color temperature or to make the current one warmer.-
upd, there is choice of color temperature now
2nd. The very idea is to make a compact headlamp. After all, Sofirn already released such one – the same SP40 with 18350 tube. Here, the battery is more powerful, and there is also built-in charger, and there is a choice of color temperature. You can also find and install TIR lense there. And, what is most amusing – with all this, the fullest kit if SP40 is cheaper than HS05…
Of course, SP40 can use only Li-Ion, and it does not have instant access to the firefly mode. And if you just need a small headlamp and you don't care what it will be powered by, then I would probably prefer the SP40, which can always be converted to a full-size and long-lasting 18650 model.
But if you need to choose a headlamp with universal power source, both for a regular AA battery and with the ability to gobble up 14500, then, yes – you can consider the HS05, maybe it will suit you. If, of course, mediocre stabilization and price tag are ok for you.
Well, a separate issue is the price. As for me, regular price tag it is definitely too high for the Sofirn as a brand. It is clear that F-O-L (you know these brands) would ask ~50+ USD for something like this. And it is not a fact that their flashlight would be better. But, guys, if you are positioning yourself as a budget brand, then stick to according price range, and do not make the 14500 model more expensive than a full-size 18650 headlamp. However, I will hope that the price situation will follow the usual path for the new model. That is, it will decrease over time.
Fortunately for you, dear reader, the issue of price is not so critical, as I can offer a 30% promocode. And with it + store coupon, the purchase of Sofirn HS05 can go from the category of "oh, i need to think" to "ah, let`s give `em chance"…Or maybe not – it's up to you, and I hope my review of this compact headlamp from Aliexpress helped you with this.