Up for sale is a Sunwayman M20C that has been modded to a T6 XML (cool white ~ 6000 – 6500K).
No change to the stock driver has been made except for replacing the LED leads with 24mm Teflon wires. Mode control using the magnetic ring remains unchanged.
Includes all stock accessories in original package.
Output is similar to the stock XPG but the beam is a little wider and more floody.  The advantage to using an XML vs XPG is that it is more efficient at the same drive current  based on measurements done by Match in this thread.
Price is $55 shipped CONUS with delivery confirmation.
Paypal to hrubin01@gmail.com

Manufacturer specs (XPG version)
Features
● CREE R5 (now XML) LED, with a lifetime of 50,000 hours
● Three modes constant output and one strobe mode (below is the output and runtime of using one single 2600mAH 18650 battery)
Three modes constant output:280Lumens (1.5 hrs) →50 Lumens(25hrs)→13Lumens(100hrs)
Strobe mode:280Lumens
● Digital Sensor Magnetic Control system, slightly twist the Rotator Ring to select from different modes
● Digitally regulated output - maintains constant brightness
● Effective range of 180 meters
● Compatible with both 2*CR123A(16340)batteries and one single 18650 battery
● Working voltage:2.5~10V
● Reflector of good quality maintains both great throw distance and spread, perfect beam pattern
● Dimension:133 mm (length)* 32mm(head diameter)*25.4mm(body diameter)
● Weight:120g(battery excluded)
● Aerospace-grade aluminum alloy
● Military Specification Type III hard anodized
● Waterproof accords with IPX-8 standard
● Ultra-clear toughened glass lens resists scratches and impacts
● Tactical forward clickie switch for momentary on
● Tail stand and can be used as a candle
● Accessories: lanyard, O-ring, rubber cap, clip,tactical ring
Pics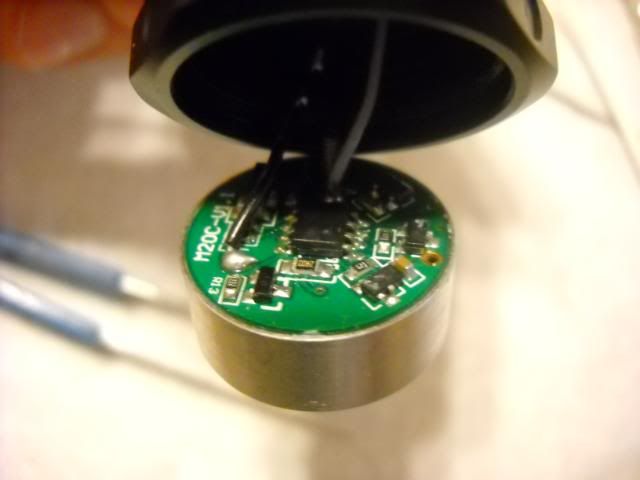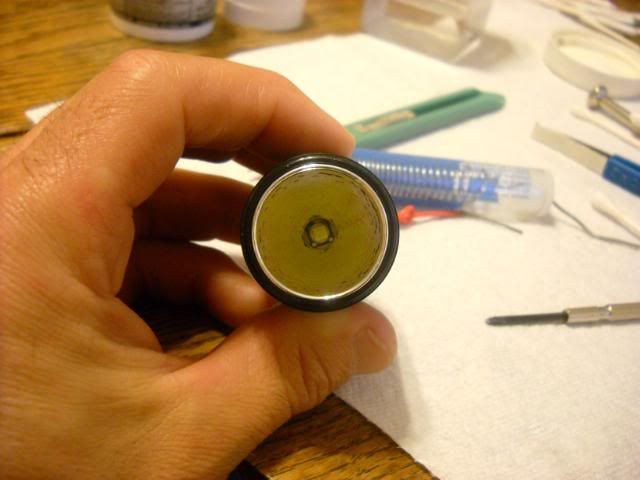 Low (firefly) mode
High mode