I have since long been unsatisfied with my milk-carton light box.
It was easy enough to use and showed me the light's output directly in lumens - I thought. That was based upon measurement of a Zebralight H50 which should give 66 lumens. When I found out how to do a reasonable calibration (described below) it showed that all my numbers were about 12% too low. The H50 gives more than 66 lm (about 74 lm) on a freshly charged Eneloop. First when the battery is down to the more flat part of the voltage curve it gives 66 lm. But the worst thing about the light box was that the measured number had a great variation depending on the angle I hold the light over the box.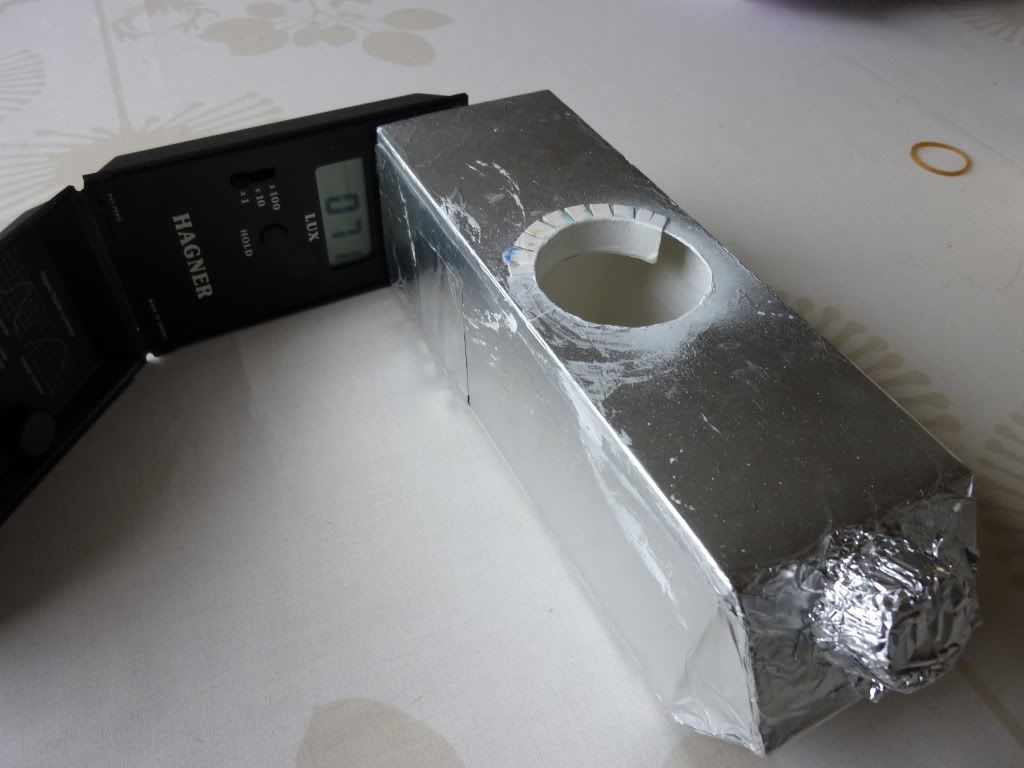 Then I started the project of building a sphere out of two old aluminum lamp screens from floor lamps.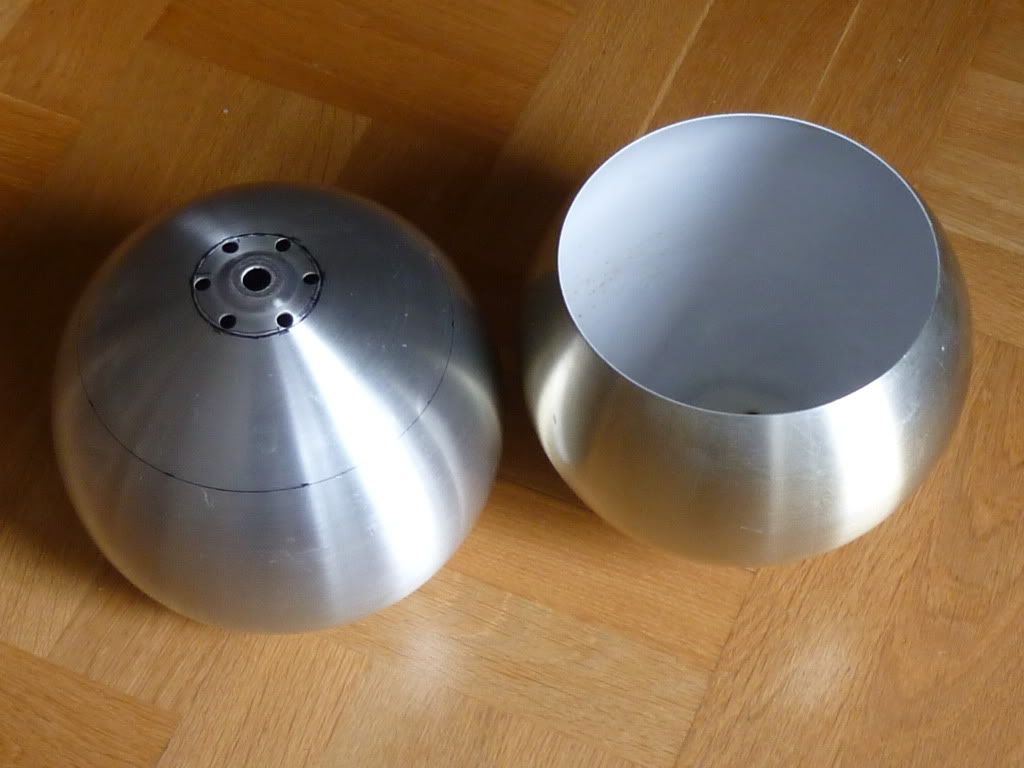 The construction of the baffle inside was a problem until I stumbled upon this article (mainly page 4).
Another problem was the painting inside the sphere. Should it be Alkyde or water based paint. I ended up with a water based foundation paint that I brushed on. For the top layer I sprayed lightly several times with a spot sealer ment for walls and ceilings, called "Polyfilla". It is white and total matte when it dryes.
Sphere before painting, notice the sensor knob behind the baffle.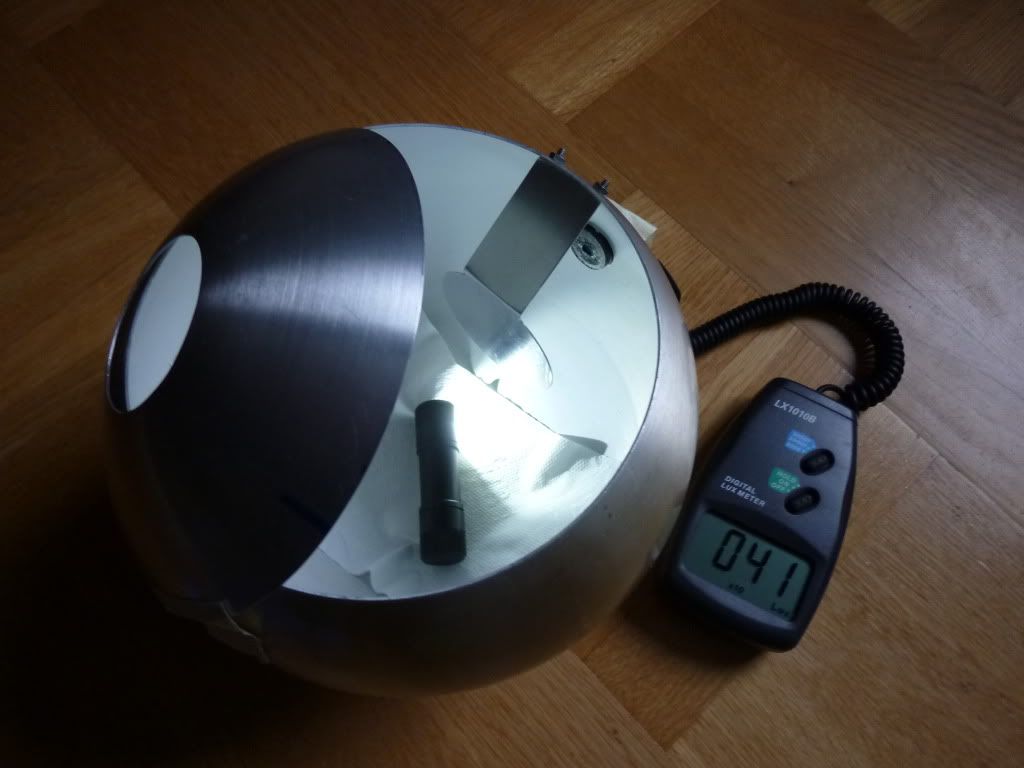 After painting.
The calibration is easy when you know the area of the hole. The principle is to hit the hole with a uniform beam of parallel light (the sun or a throwers hot spot at several meters distance). With a luxmeter the intensity just in front of the hole is measured. This number is lumens pr. square meter that hits into the sphere. Multiply with the hole's area in sq.meters and the result is the lumens number that the sphere meter should show. To read lumens directly I removed the sensors opaque dome and used only the sensor diode with its green filter (the knob on the sphere picture). This gives a great sensitivity. A few layers of scotch tape across the sensor opening lovered the sensitivity to the number I wanted. The method is also described in this post.
The meter shows 50 lux (x100) which translates to 50 lumens.
I am satisfied with the result as the measured numbers are insensitive to the angle of the light beam into the sphere.