(posted on CPF also, need exposure)
Hi all,

I have several of these on my lights-my fat fingers love the cigar grip and size, but I hate the feel of the squishy switch. Has no real audible feedback. Here's a pic: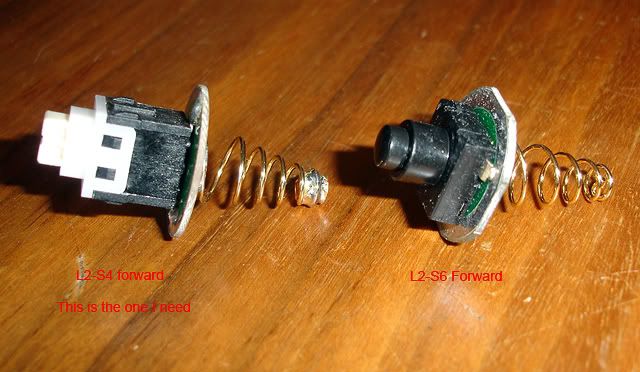 S4 is on the left. I'm looking for a replacement switch only. I don't need the whole thing with circuit board etc. On the right is the S6 guts for comparison.

I use these for my triples so I need at least 3A capability.

What I do not need: McClicky-too expensive. Ebay or China links-screw shipping times. Fetie-too expensive, not available.

I would be happy if someone here has any U.S. based manufacturers or parts dealers that you know about. I could use some S6 guts and make an adapter to make the actuator the same height, but that's overkill IMO.

Ideas?

Thanks!

Rich
—
"I am the flashlight king! I can light anything!"