It seems that some people are still having trouble adding pictures so here my guide is, with a picture for every mouse click.
First, go to Tinypic.com.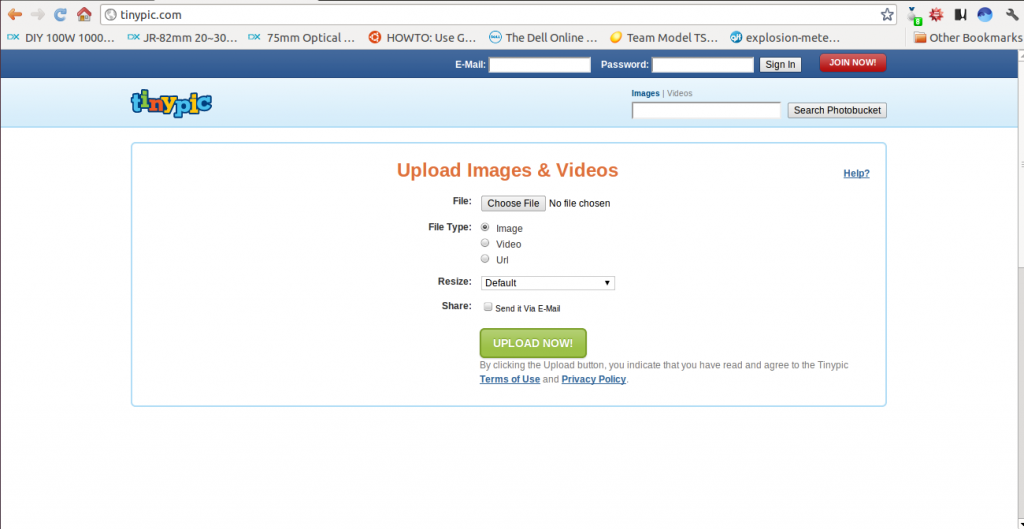 Click on "Choose File".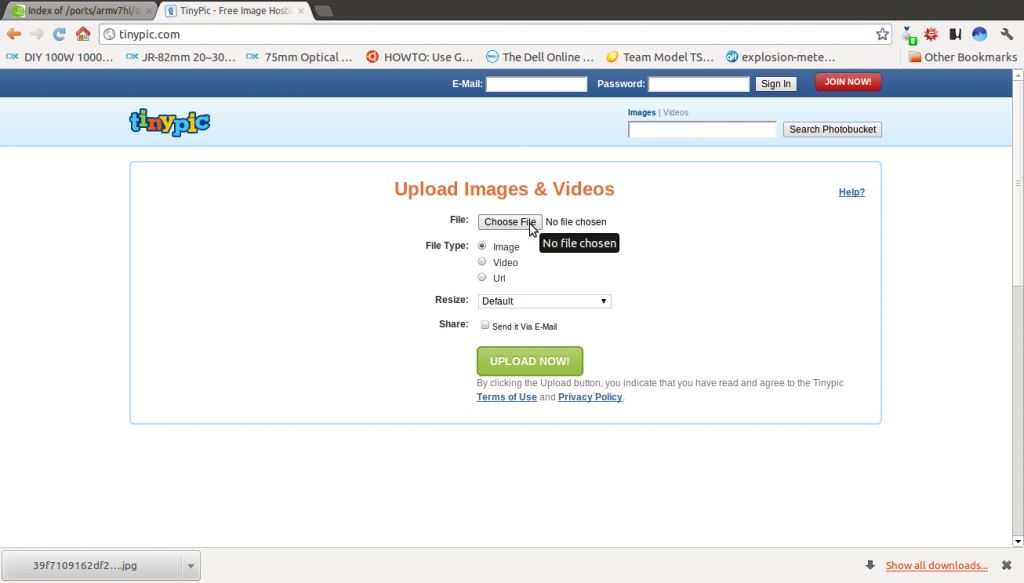 Click on the picture you want to upload.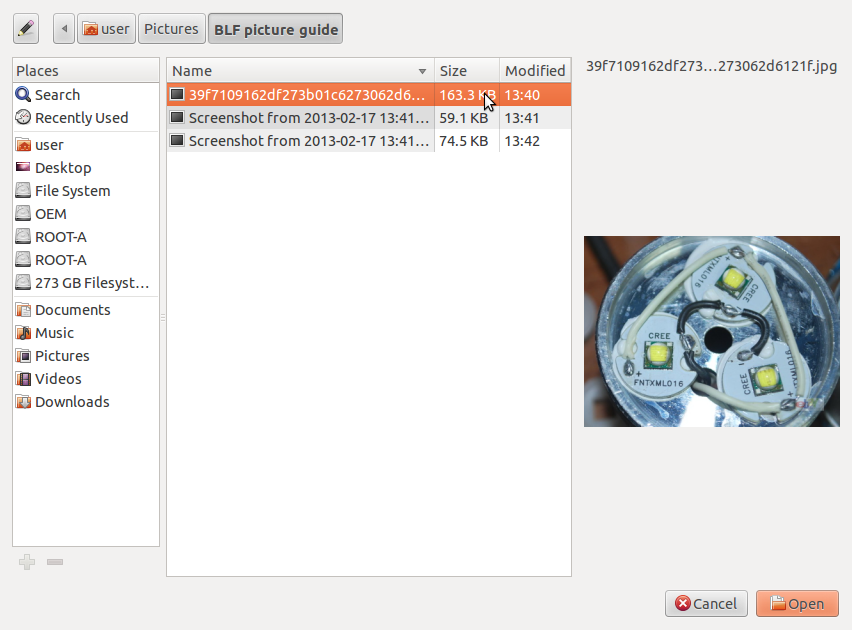 Click on Open.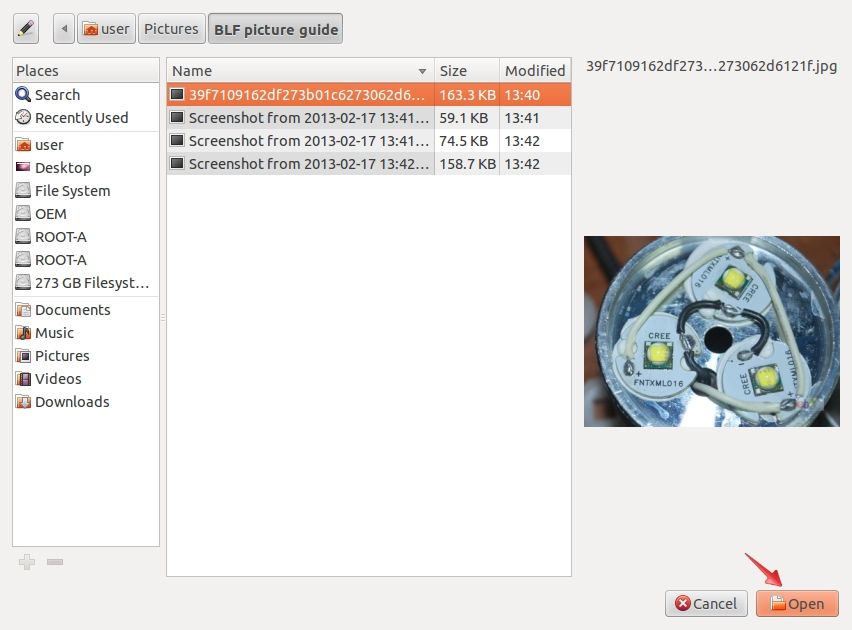 Then click upload now. 
Follow the directions and then click Upload Now
Then select the text under "Direct Link" and press control C (command C if on a Mac).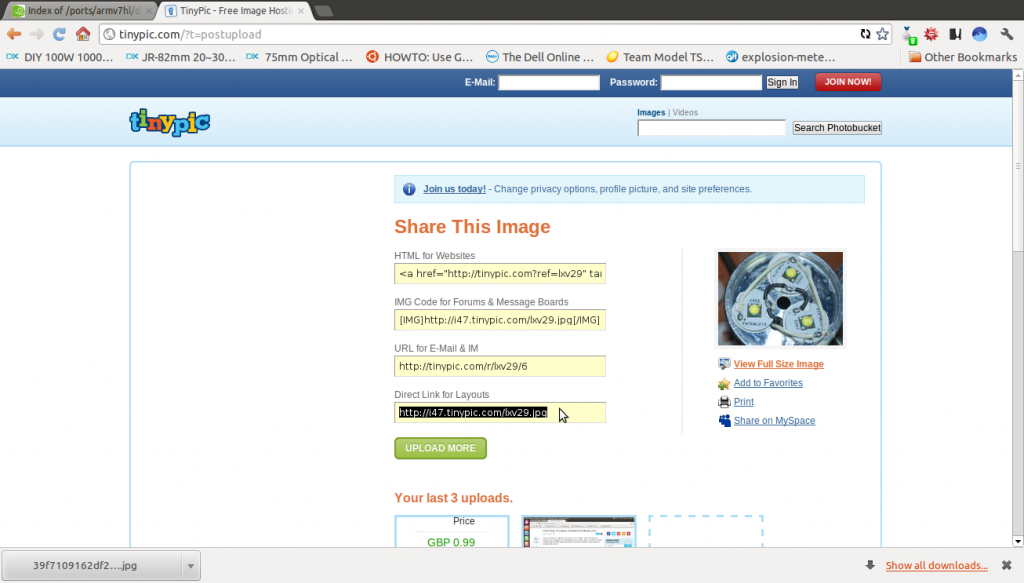 Go onto BLF where ever you want to place the picture. Then click the picture of a tree. 
Click in the text box next to "Image URL" and press control V (command V on macs). 
Click on the appearance tab.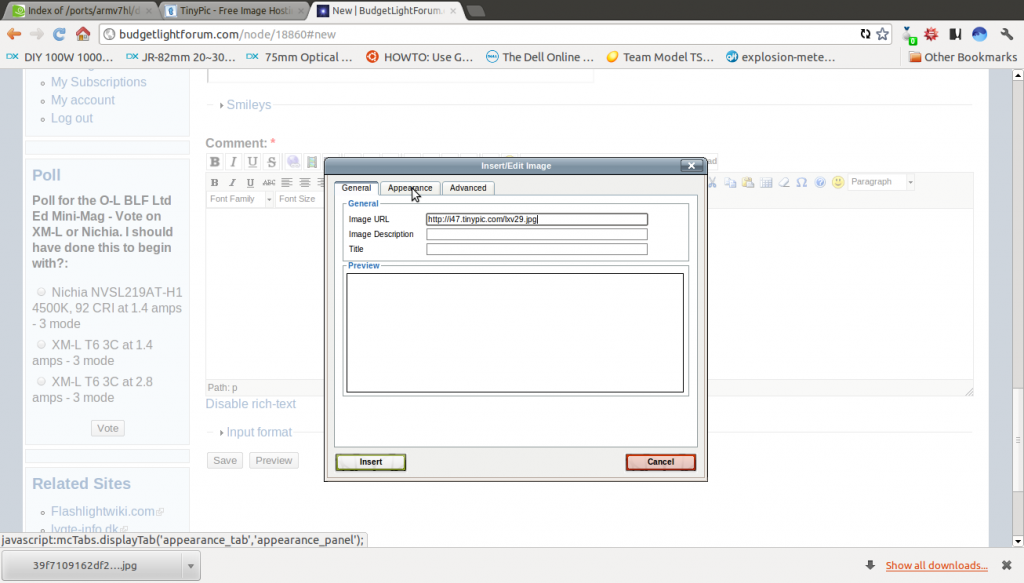 Delete the text in the Dimensions area. 
Type 100% in the first box and leave the second box blank. 
Click Insert. 
Click Ok.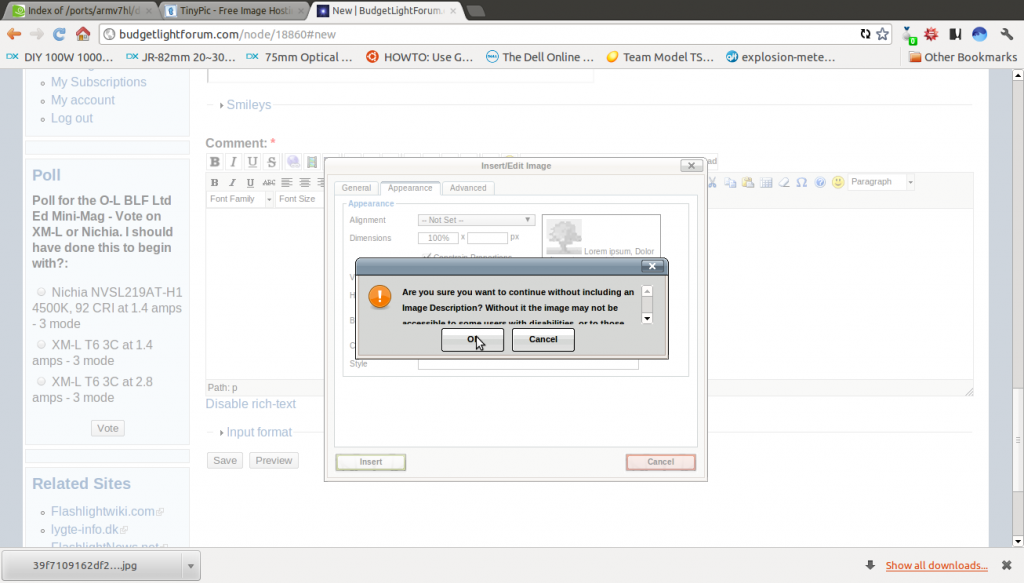 Then you are done, you have inserted a picture.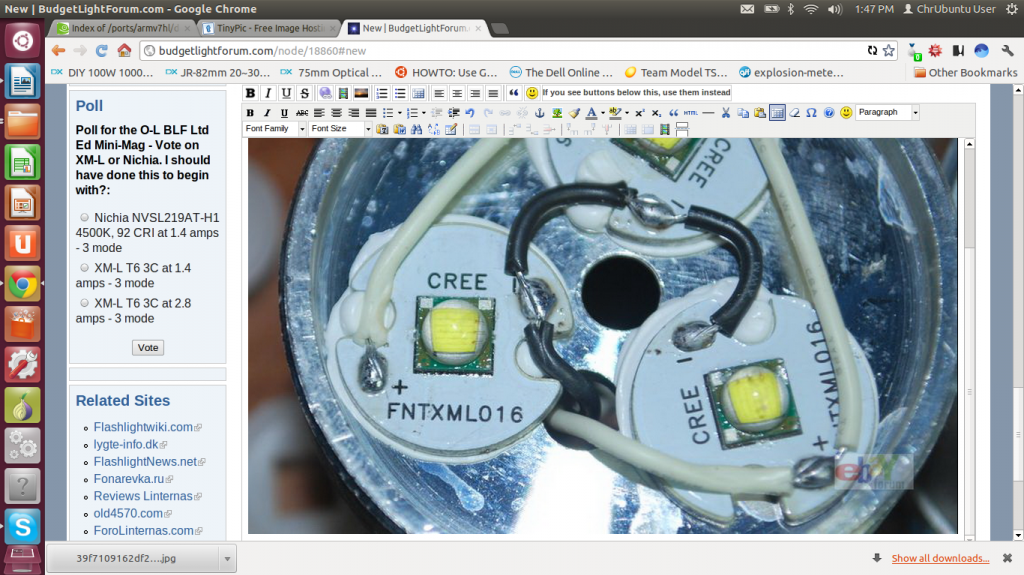 Congratulations for getting to the end of my very detailed guide!