link here:http://www.flickr.com/photos/94316943@N08/with/8577666176/#photo_8577666176
sorry,the internet is very very slow here, I can't upload.
-----------------------
TrustFire MINI-02.
use an XML T6 cool white LED, H/L/S.smooth reflector.
80% similar to MINI-01,but better machining and nice looking.
However, I can hardly change mode with one hand. 01 does better at this point.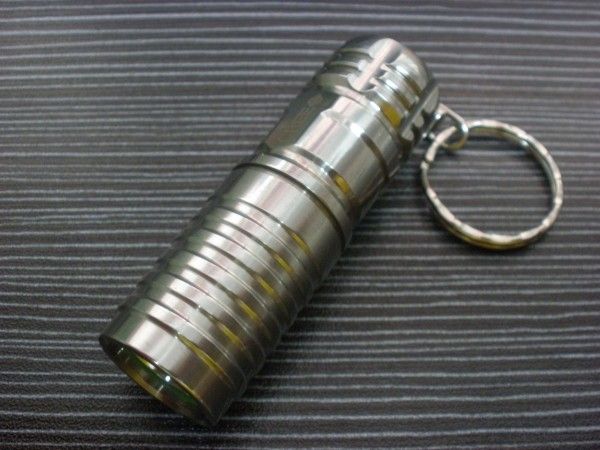 TrustFire MINI-02,laser engraved logo.
Both CR123 and 16340 protected work fine with it.
some mini-01 have a thread cross problem, this one is better.