Here is a pic of my little man-gear staging area.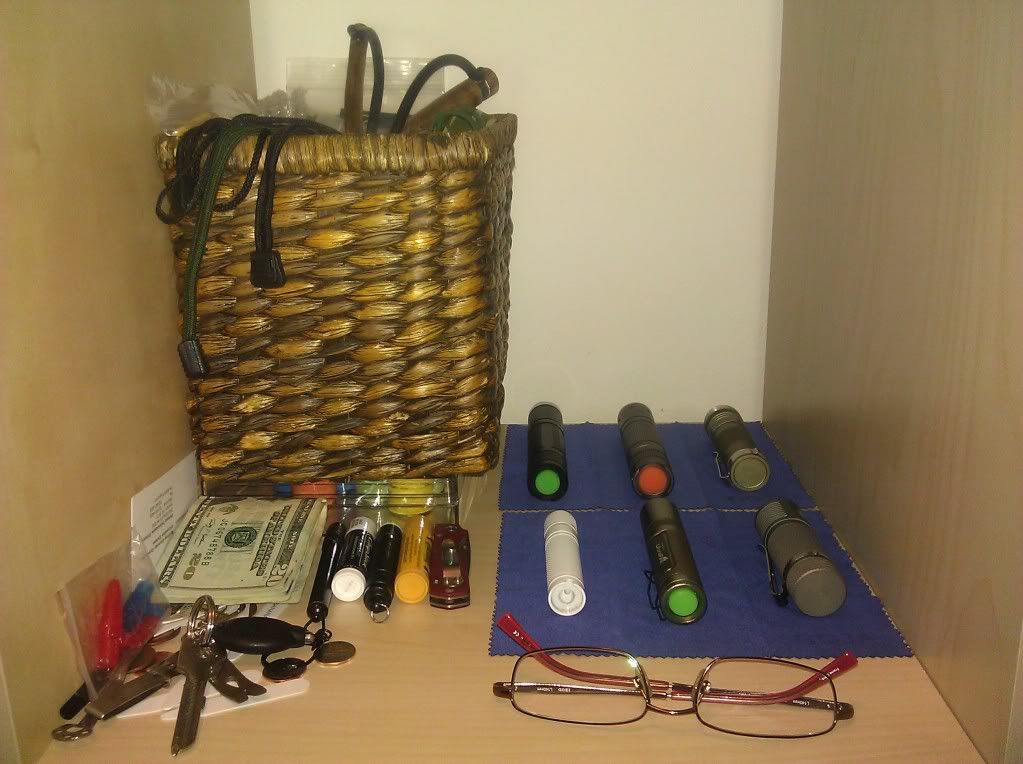 Like to keep my commonly used EDC lights here, on their side to avoid a domino incident. Knives are below in next cubby with my tshirts.
Thinking back… my Dad always had this wooden nick-nack box on his dresser. Almost like a jewelry box, but bigger. Nearly a tackle box made of wood. Kept all his watches, cuff links, knives, money n junk in it. Think I need something more like that, with vertical tiers to better use the space.
What setup do you guys use??
Am I the only one that does this? My wife certainly thinks so, but she doesn't understand us freaks.