Update 09.06.2013
When this contest was announced, it took me about a day to go shopping. The grocery store is just full of flashlight hosts..

I picked up three. Just in case I mess one or two up…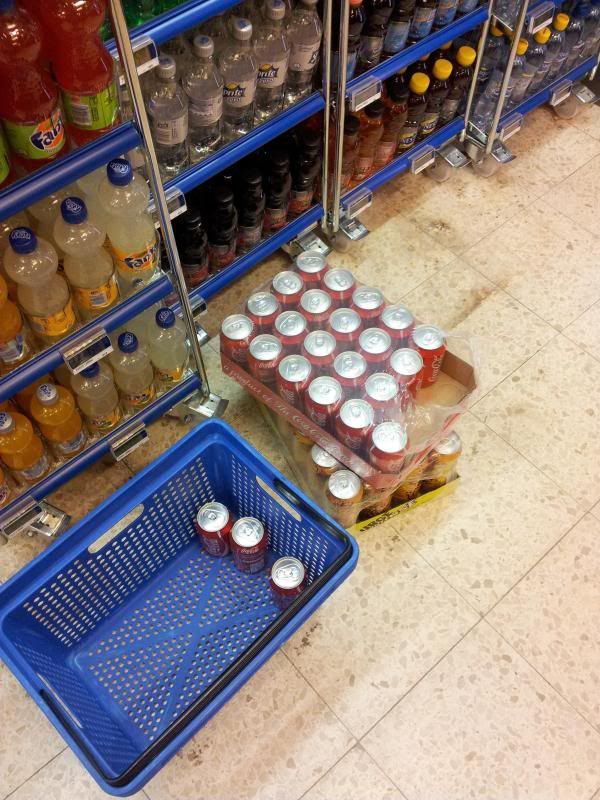 I have to admit, I started "working" on emptying the light the same day… 0:)
I also cut out the bottom out of it, just to see how flimsy the box was, and If I really wanted to work on it. I think it is doable. So I have decided that it will be my host.
Since then, I have waited for the contest to begin. It think I will be able to build a light out of it. Triple XM-L reflector should fit perfectly.. The hardest part will probably be to make a sort of battery door or something. I don't know how that will be done. There are many things Im not sure how I will do. But I plan on using Ni-MH batteries.
Wish me luck…
Update 10.06.2013 – Build has started
Isolation to the body while working on it.. Bottom and top was cut out with Dremel.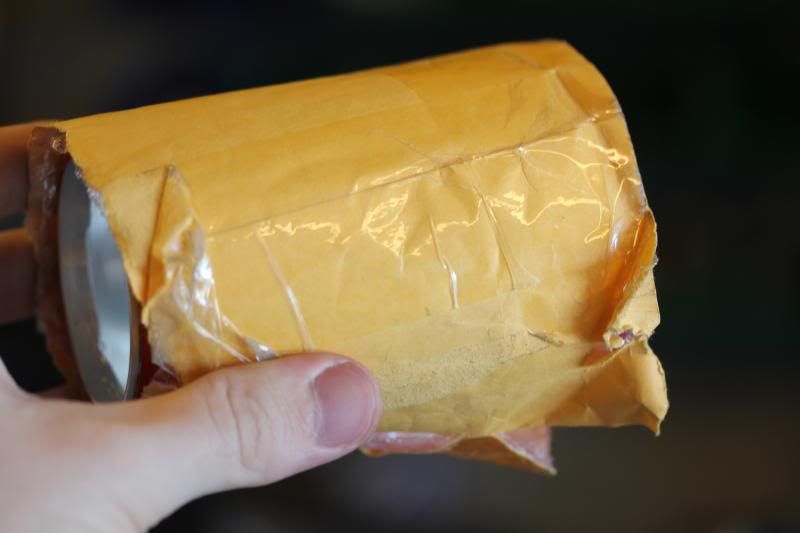 OP triple reflector from DX was grinded down a bit on the edges (with a not appropriate grinding stone tool). Stock SRK reflector would fit nicely btw..

This is probably as good as it will ever look..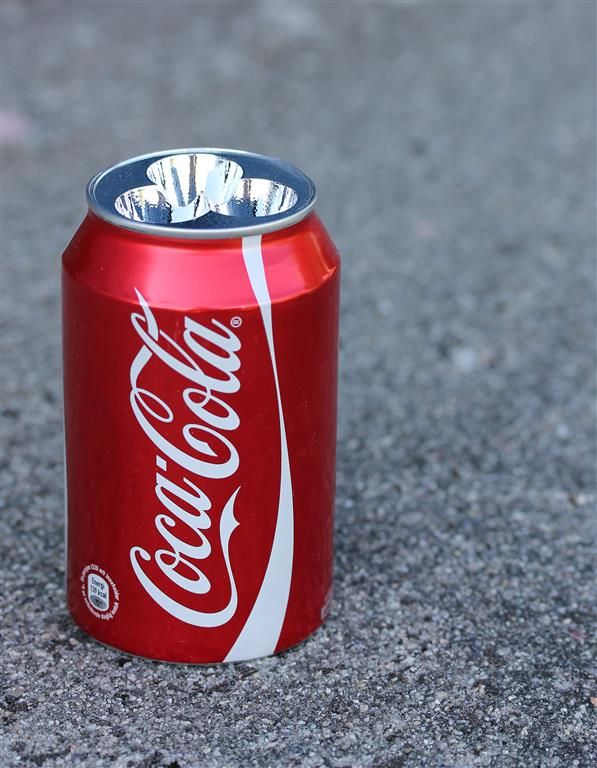 I bought a 3mm drill for glass and stone tiles. I did not have much faith, but gave it a try earlier today.. Gently and slowly..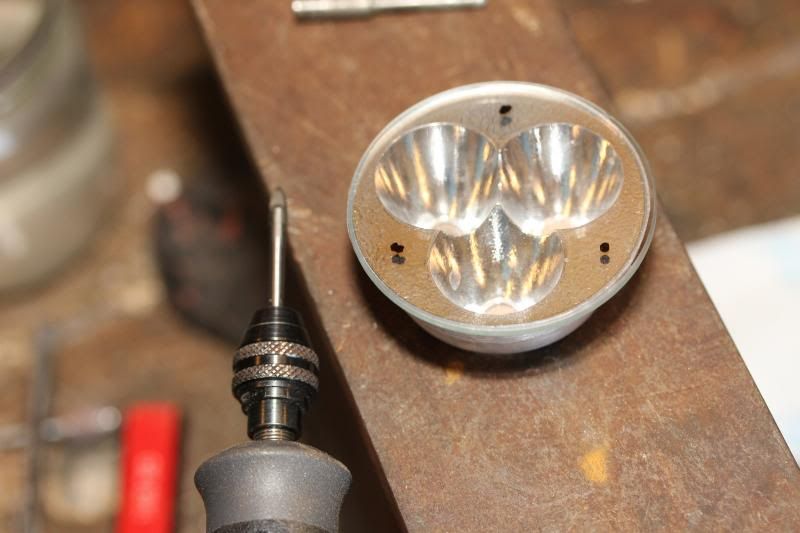 Drill press is not legal, not sure if it would be good to use on the glass anyway, might be too easy to add much force… I used the Dremel. But it wast the best place I had to secure the lens when I was working on it..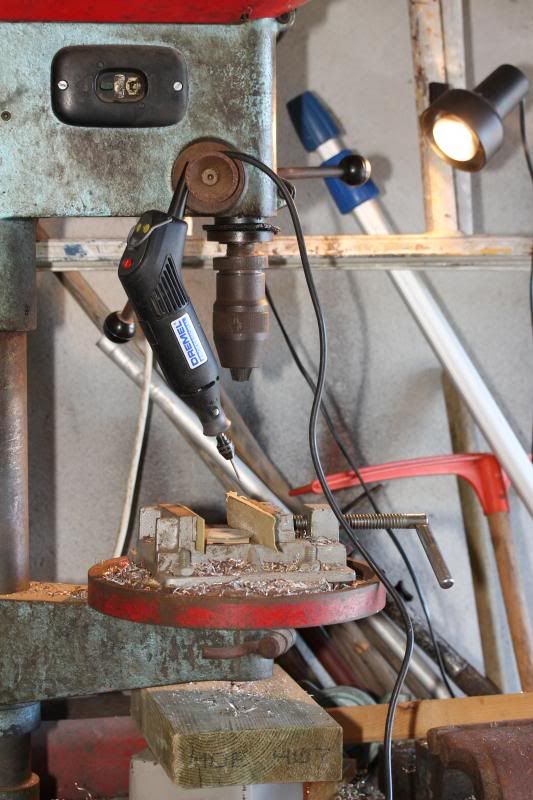 Ehm.. yeah.. This happened on the first hole, and the second got worse… Ill just use a plastic lens (from Maglite), that way I will be sure that it will not break/shatter after the light is finished.. While on the subject, does anyone have good tips for drilling through glass lenses??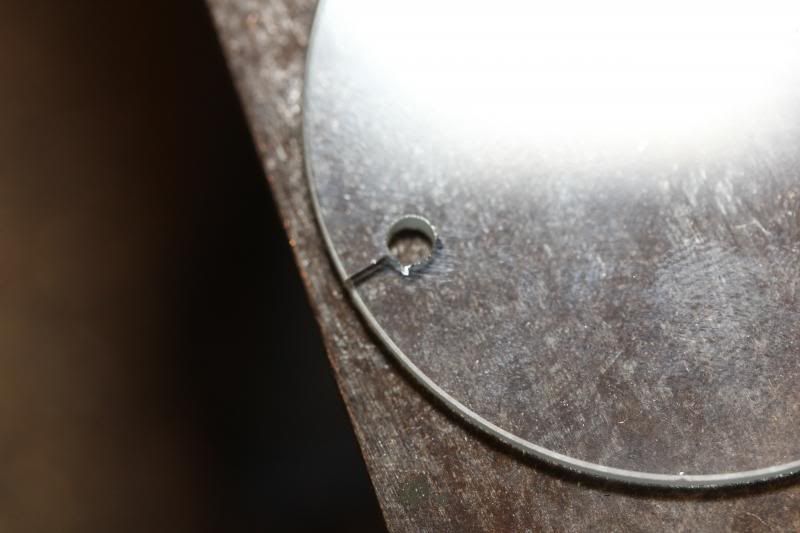 A possible driver circuit arrived in the county today….
Should have it in around 2 days..
Update 14.07.2013
I made a thread about the Asgard driver circuit. Lots of time went to that, but I had issues after some mod attempts. I got a bit fed up with it, and it took a away a lot of time for this build.. Ill get back to it some time in the future…
A few work shots:
Various rods salvaged from printers and such come in handy..

So does a huge plate of copper and a little "hand-tool" for easy cutting.. I finished it off with a dremel..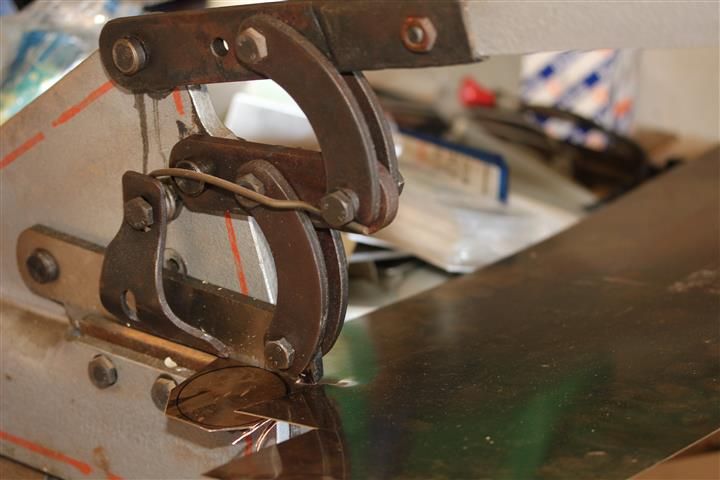 Some durable plastic, fairly thick.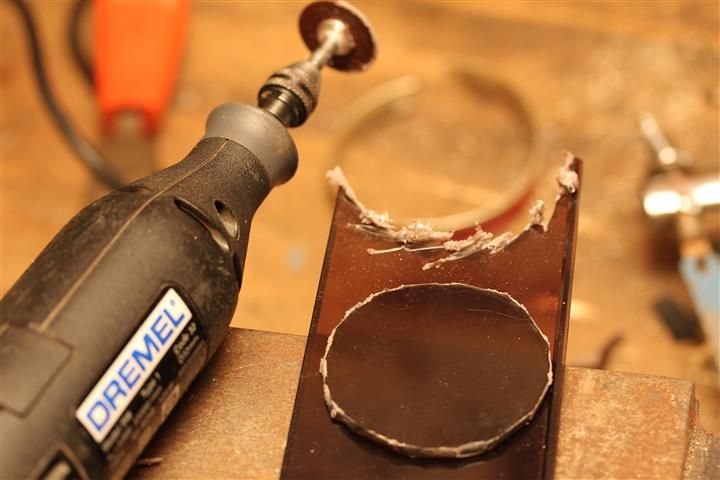 The start of 6AA battery carrier? Yupp! .. The springs I had available were a bit short (I plan on replacing them once a receive a 100-pack of some longer ones)

Plastic lens from a new Maglite. The screws holds it in place and avoids the lens from getting scratched up if standing on the head.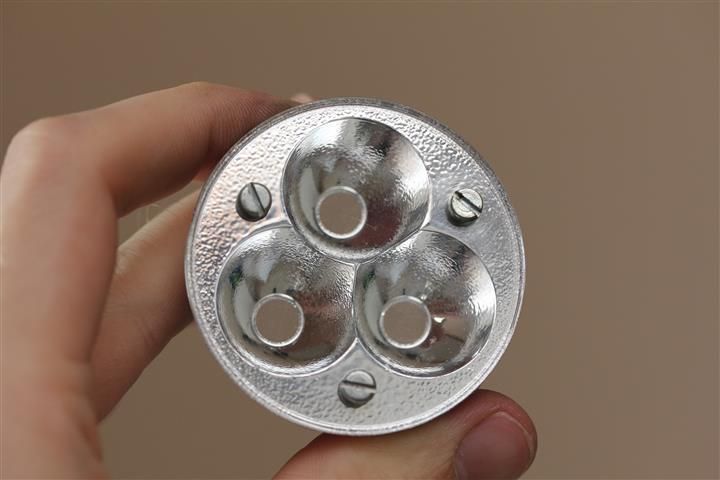 Kapton tape on the back, just in case…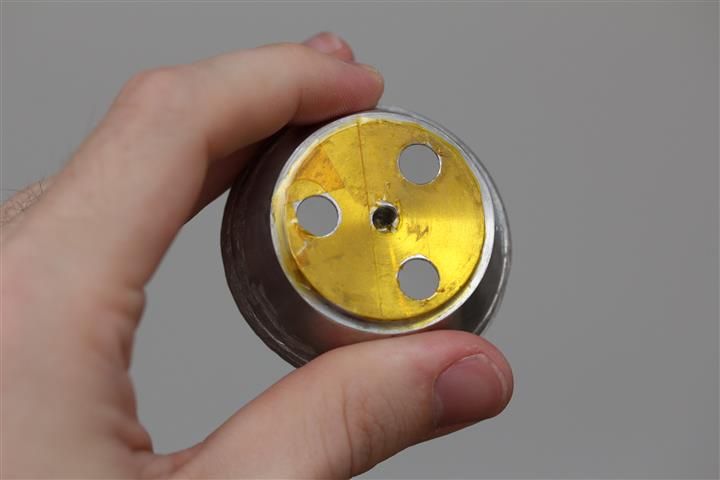 I used some XM-L T5 5C that had been used in various lights. A corner on each sinkpad were cut in order to easily make room for the screw holding the reflector.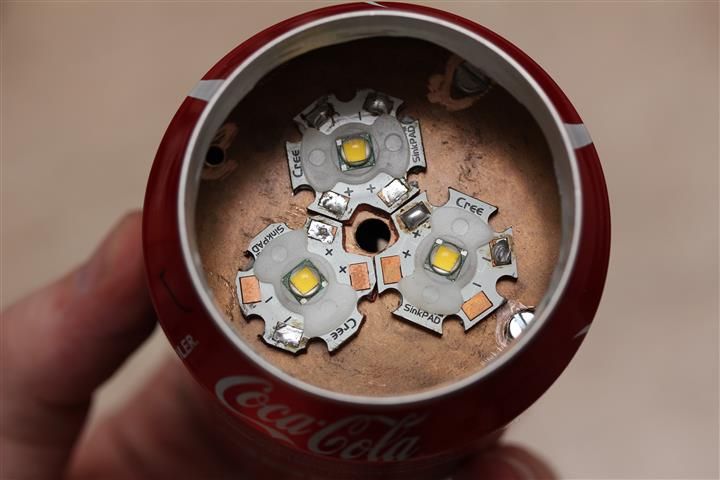 Coke light…
This should give you a better picture of the content inside the light…

Hidden side switch, only the owner know where to push…
…or just try your luck in the area of the light that does looks a bit beat up..
Switch position can be adjusted back and forth. If necesarry, I could make a new switch board with electronic switch.. The "pill" have room for very wide driver circuits and with heights up towards 17mm. You can also see the screw hole for the reflector screw..

Everything sits nicely in place. Normally I use high quality thermal paste under the emitters, but fujick was used here. It was just more convenient while working on things.. Its not like its 3+ amps to each emitter.

Did some more work to the switch…

Wired…, notice my "wires" between the positive emitter connection. Works nicely for making a flat and low surface…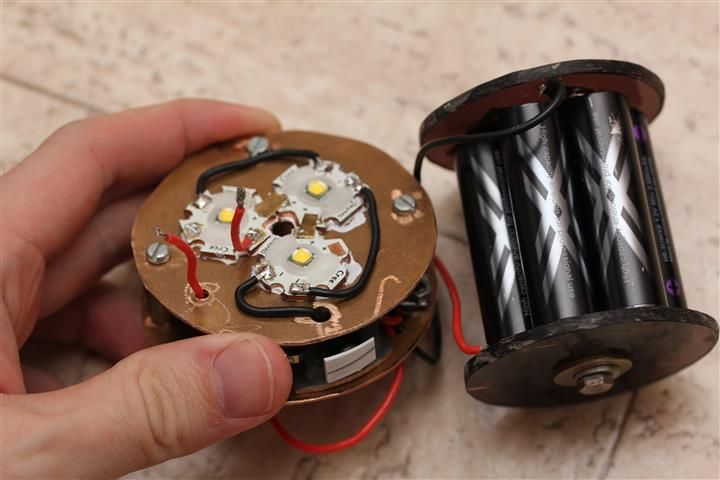 I made a thingy to hold the wires in place.. (look beside the button)
For now I opted for a highly sophisticated driver circuit. Almost on level with the Asgard…

Some air, some love, some wires, more air.. and… more air..
I never had a such sophisticated driver before and was curious how much current I would get…

Fresh from the charger, 3 Eneloop XX managed to squeeze out over 6 amps, this went quickly down towards 5A… On 2nd start up it was more like 5A start and 4,5 after 30 seconds, still falling, but not that fast. Im guessing that 3 batteries would do 4A+ for some time. I used 22 AWG wires..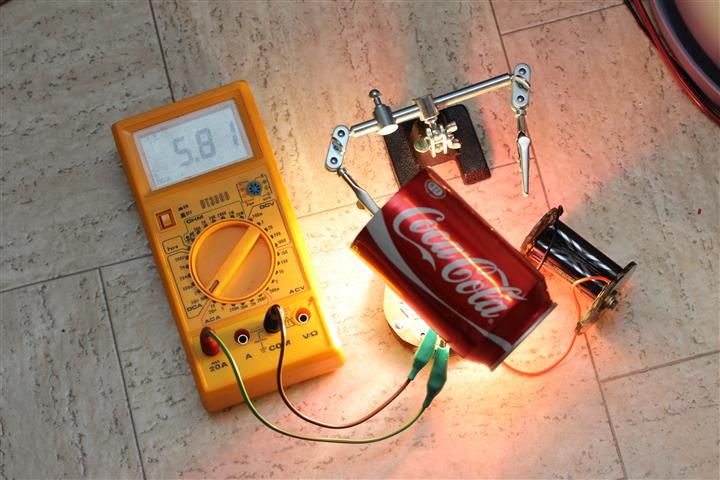 6 batteries! J) 7,3A at startup… These were holding the current quite stable at around 7A after 30 sec.. It was falling very slowly.
My guess is, I would see 6+ amps for a long amount of time…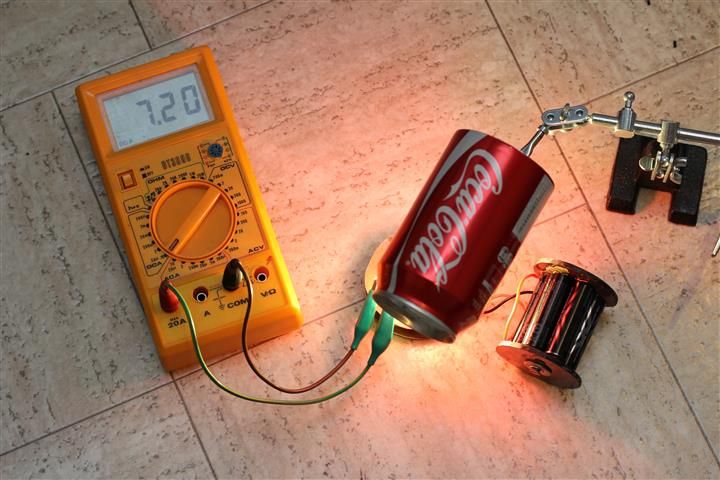 Compared to a sibling..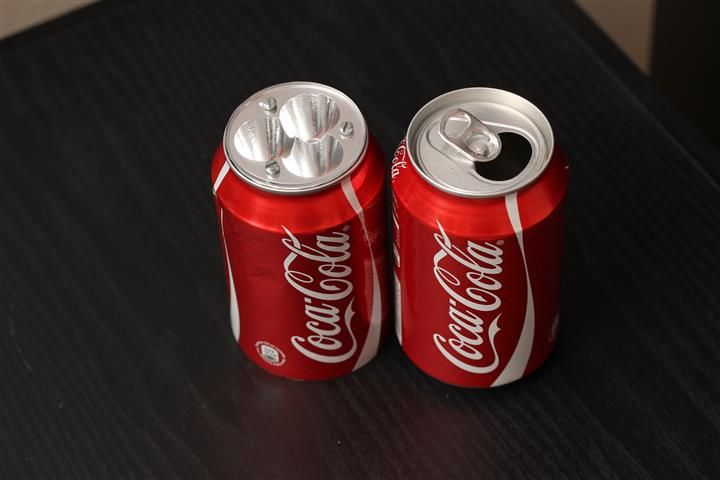 King Oscar came to the rescue with some reinforcements… (the box said King Oscar).. Made a hole for the invisible side switch. It may look thin, but it seems to be 10x stronger than the flimsy coke box..

Now, how to finish the tail…

Ehm, I never did that part..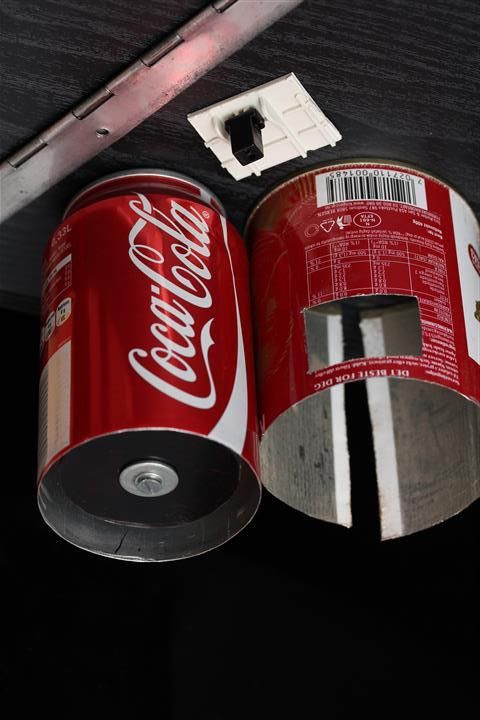 The plan was to cut some part of some hinges and use a genius plastic thingy that you just press and then in locks and unlocks… (bad explanation but, anyone know the name?? I might be interested in more of those..)
In order for those to fit, I would have to make the battery carrier a little thinner, which would have been easy. I could also make a lid out of plastic and spray paint it silver metallic… But until I have tested the Asgard a bit more, and improved some things (battery carrier, and side switch), Ill leave it as it is. Plan was to JB weld the the top of the pill (not the bottom half) directly to the body for better heat transfer, but until I have made everything properly, Ill just leave it be..
Notice the ring at the bottom. Its from the "King Oscar" box.. Looks quite nice, and makes it durable..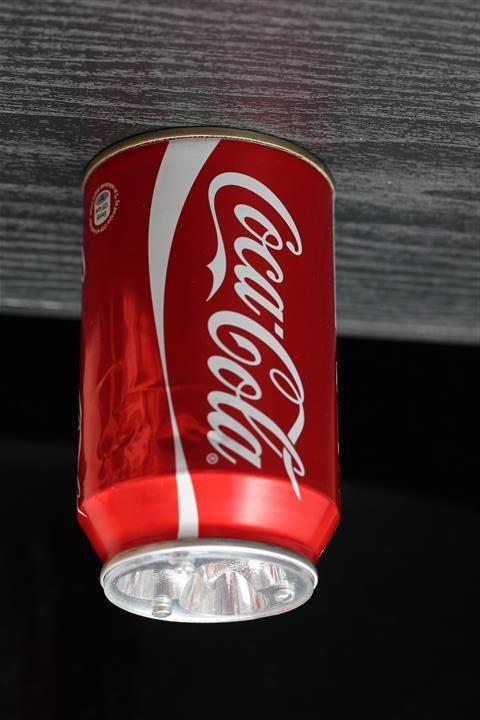 Compared to a SRK..
You may see the area of the "hidden switch"..
Its that beat up area.. Its working, but not super smooth. If using a mechanical switch I would prefer to make a hole in the Coke box, if doing that, I would replace the box with a new and better looking one…

This build might be properly finished some day, until that day…
Coke light, but not diet…