Nice Lithium AA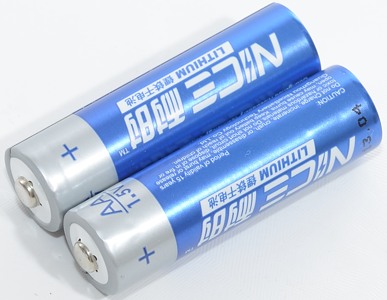 Official specifications:
Battery Capacity (Mfg Rated): 3000 mAh
Battery Chemistry: Lithium
Battery Feature: Primary (Disposable)
Battery Form Factor: AA
Battery Rated Voltage: 1.5 V
Manufacturer Brand: NICE



I believe these a Chinese lithium cells. Their performance is good at high loads.
Like other lithium cells the voltage is 1.8 to 1.9 volt when unloaded.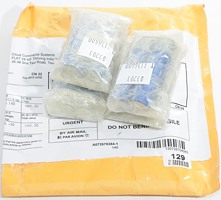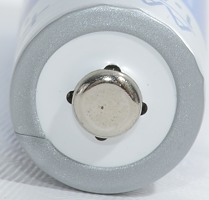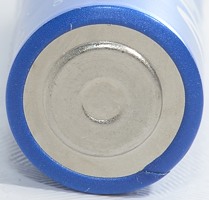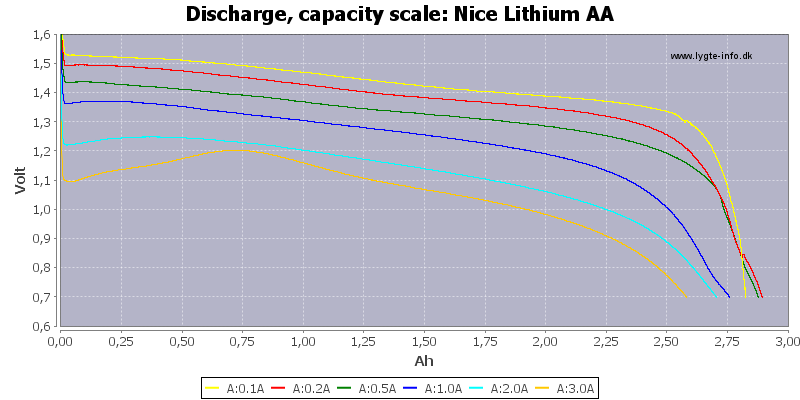 These batteries does not change much in capacity, even at 3A load.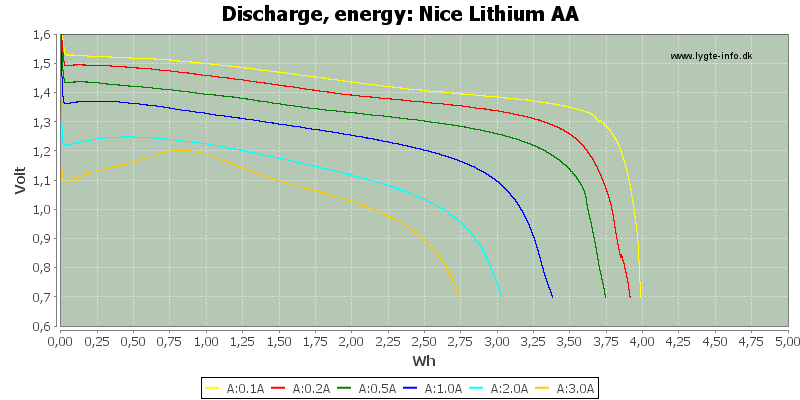 Conclusion

This battery is much better than alkaline at high loads and will also work better in cold weather.
They cannot match the Energizer Ultimate lithium, except at 3A.



Notes and links

How is the test done and how to read the charts
Comparison of AA battery chemistries