I got one of these..totally blown away by what it could do http://www.xtarlight.com/05-chanpin/p-001-1.asp?styleid=292&style=New%20...
USB

port to supply power for the charger ● Adopts IC temperature monitor, avoid over heat ● Small charge current when start to charge ● Compact size portable ● Low heat design Input 5.0V DC/500mA Constant current output 500±50mA Termination Voltage 4.20±0.05V Termination Current <40mA Apply to 10440/14500/14650/16340/17500/17670/18350/18500/18650/18700/ 22650/ 25500/26650 3.6V/3.7V Li-ion batteries
Well I have been eyeballing these TP4056 Features: ● Reverse-polarity and short circuit protection circuit ● Three-stage charging and 0V battery activation ● Micro
USB
micro
USB
PCB
modules, well wouldn't ya know it…on my MC1 it fell off my desk and the micro
USB
connector on the
PCB
broke…so I opened it up to investigate…found a chip inside that had 57b8 on it (the charge controller chip)…couldn't for the life of me find that IC…until now. Found the TP4057, which in the data sheet…has 57b8 all over it! This
data sheet
is mostly Chinese,
this one
is better 
Then I found this online
http://www.ebay.ca/itm/Dual-TP4057-Li-ion-Lithium-Battery-1A-LED-Charging-Board-good-/370951123671
and this
http://www.icstation.com/product_info.php?products_id=3202#.Ute5B6xfZpk
So in effect the EXACT same thing that runs the MC1 by Xtar (some of the BEST Li Ion chargers out there) with some wire, some tiny neodymium magnets you could in effect build you a charger like this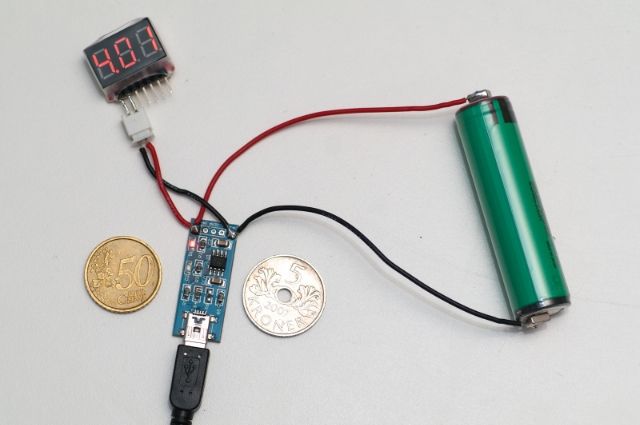 or with a cheap single cell battery holder like this
http://www.fasttech.com/products/1009/10002233/1191500
And voila you have a TOP OF THE LINE battery charger for pennies on the dollar, and by the way..that module above is a dual charger!
Any of you OSH Park board masters want to whip up a pcb, we can get bulk tp4057 from here
http://www.amazon.com/SOT-23-6-Battery-Reverse-Interface-Protection/dp/B...