Efest IMR18500 1000mAh (Purple) 2014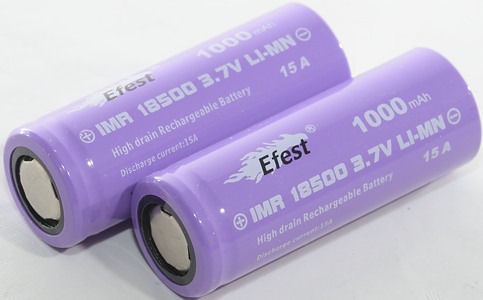 Official specifications:
Capacity: 1000mAh
Min. Capacity: 1000mAh
Nominal voltage: 3,7V
Charge voltage: 4,2V ± 0,05
Discharge voltage: 3,0V
Max. discharge current: 15A (15C)
Max. charge current: 1A (1C)
Positive pole: Flat Top
Protection circuit (BMS): no (unprotected)
Chemical composition: LiMn (IMR)
Diameter: 18,30mm ± 0,1
Height: 49,80mm ± 0,1
Weight:40g ± 1
Charging methode: CC-CV

A 18500 cell with a very high maximum current, the rating is higher than for many 18
65
0 cells. This means the cell has a fairly low capacity.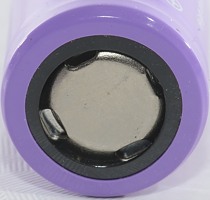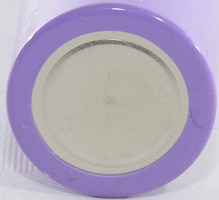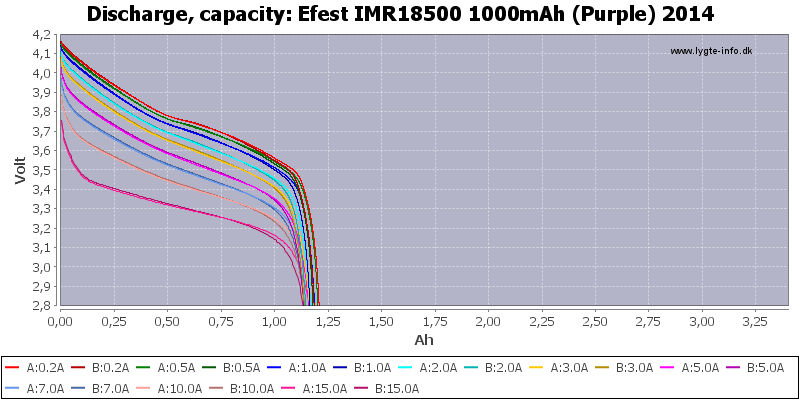 The curves overlaps fairly well and the capacity is nearly constant. This is very good performance all the way up to 15A.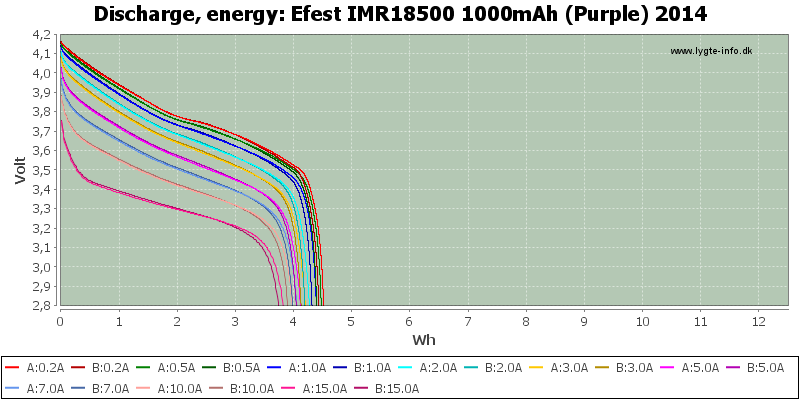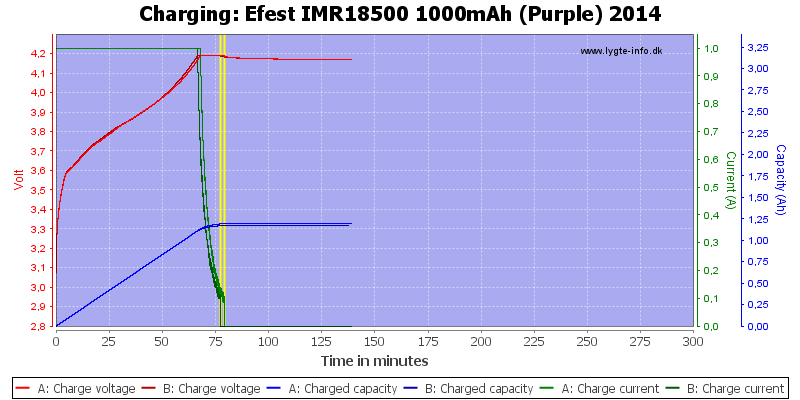 Conclusion
These battery has very good high current performance, but the size limits the capacity (If you have 15mm more length, you can get more than twice the capacity).
With the performance of these cells, I will call it a good battery.
Notes and links
The batteries was supplied by Akkuteile.de for review.
How is the test done and how to read the charts
How is a protected LiIon battery constructed
More about button top and flat top batteries