I'm sure many of you have seen this light It's a terminator clone by Nage. I think Ultrafire makes the same one as well. It's a great host to work with. The problem with it stock is the driver. High medium and low are simply one emitter, two emitters and then all four emitter. If you hot rod it it's no longer good to work on low because it's going to overheat that single emitter because it doesn't get a rest by being turned down. 
The solution for me was to install the JB-A driver. This is a link to Comfychair's thread on how to mod this driver. It's very simple really. 
http://budgetlightforum.com/node/27472#node-27472
It's a fairly straightforward mod. Just take out the old one and wire this one in. The emitters are a bit of a pain in the backside to get out. They are glued in and it looks like it's just that. Some globs of glue. I took a sharp chisel and scraped off the glue and then sanded the bottoms down until I was to the metal. Then finished it off with 1500 grit sandpaper. 
I put XM-L2's in it on 20mm Sinkpads. I de-domed two of them. It gives a fantastic tint and adds a bunch of throw while keeping all the flood as well. 4,000 lumens easy and over 100kcd. It's 2,200 on medium and 800 on low. So really the high is a turbo mode. This was with 2,000mAh Sanyo batteries 10amp ones. I'm sure it would be more with 20r's in it. 
I also stole this pic from Comfy. Hope you don't mine, if you do I'll remove it. 
The beamshots for what they are worth are on high and low from the low you can see the hotspot a little better. Also you can see that their is no rings at all with this light which is great, because I hate beams with rings. (shameless guitar plugs lol)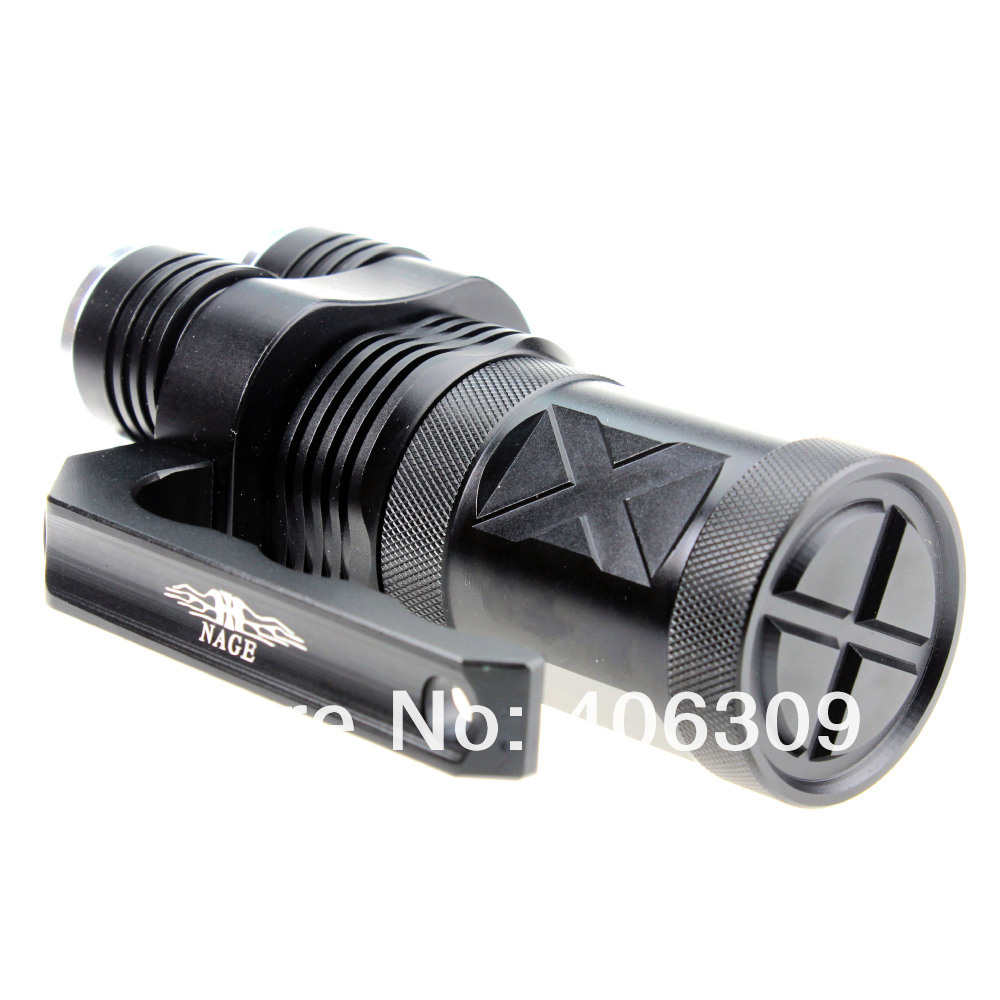 —
I'm a junky, I mod lights so I can sell lights so I can buy more light to mod so I can sell lights to buy more lights to mod.