Since so many people said these lights are junk and not worth doing anything with, I've decided to give you a little background music as you read (a song well known from a movie during my childhood):
This will have to be described with mostly photos as I just don't have time to write much about it.  The lantern is a very cheap Rayovac 4AA plastic spotlight/lantern from Walmart (think it was around $4).  Here ya go: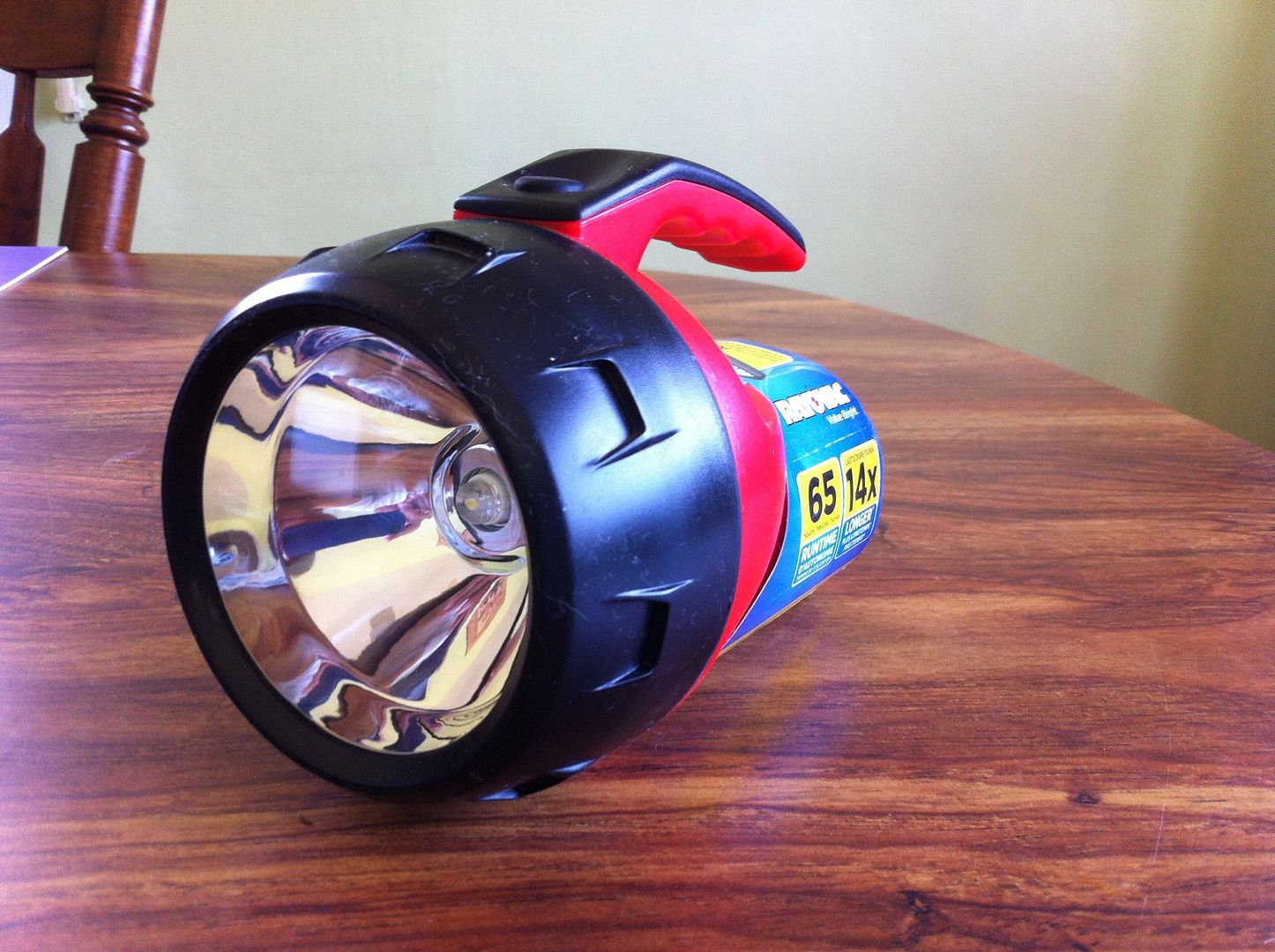 Stock ugly beamshot (very very narrow beam with dim spill - looks worse than the photo shows):

Hmm . . . what to make a heatsink from . . . how about 4 pieces of 4ga solid copper ground wire soldered together by use of a torch?: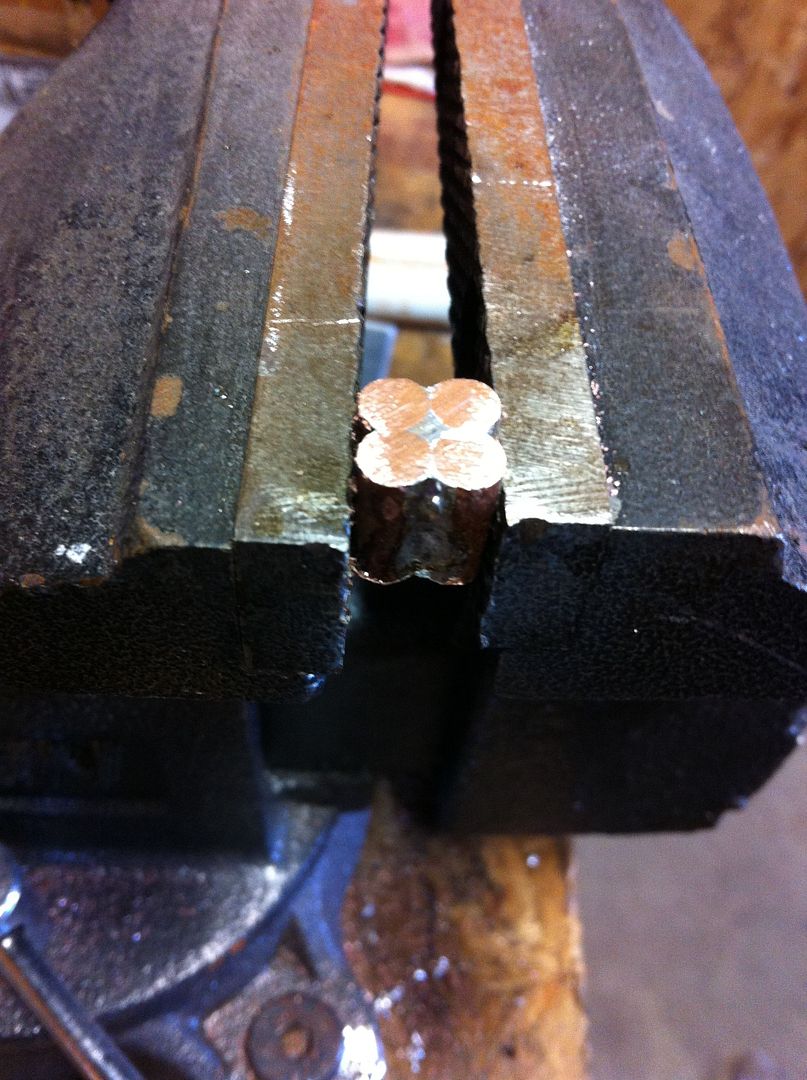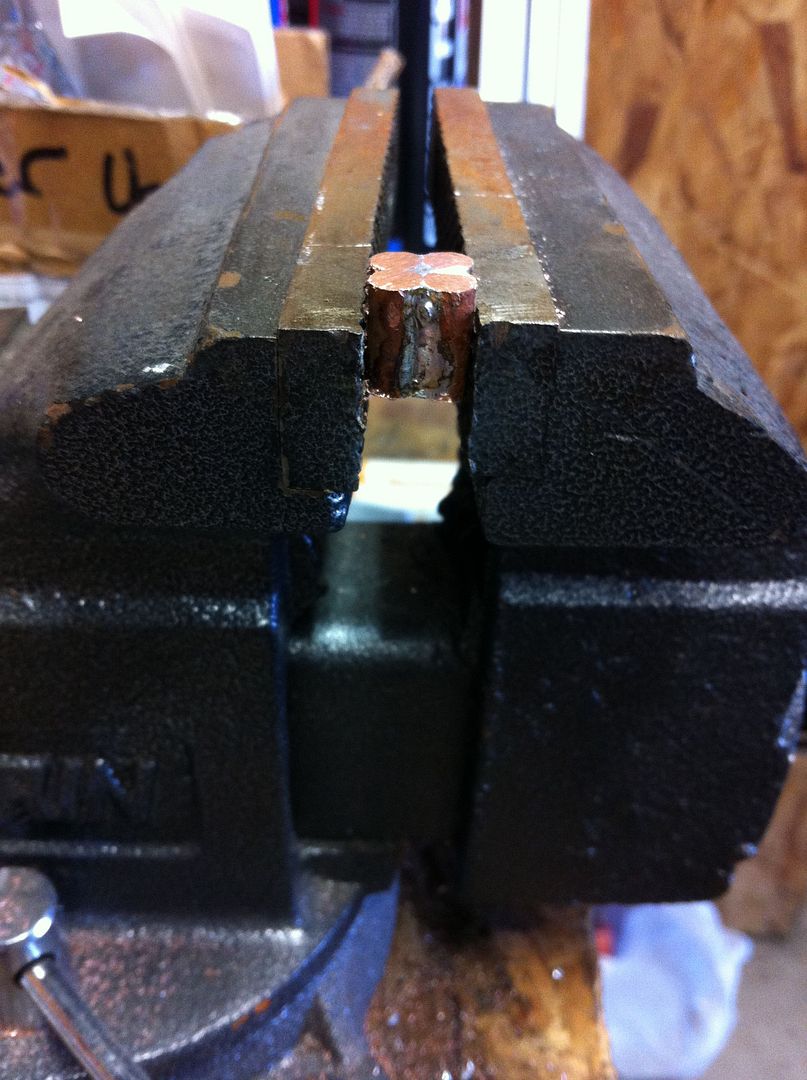 Using one of those emitter stars with 2 AMC7135's premounted and an old XM-L T5 NW (going for decent output with good runtime for a childs use):

(Note: many of the following steps fell apart and had to be redone.  I fought with this mod over and over.)
Gluing the emitter to the copper "heatsink":
Wiring up (Mistake here - I connected the black negative lead to the wrong place.  Instead of coming off the switch I came directly off the battery contact by mistake which gave me "constant on" when I first put it together.  I later moved the lead.)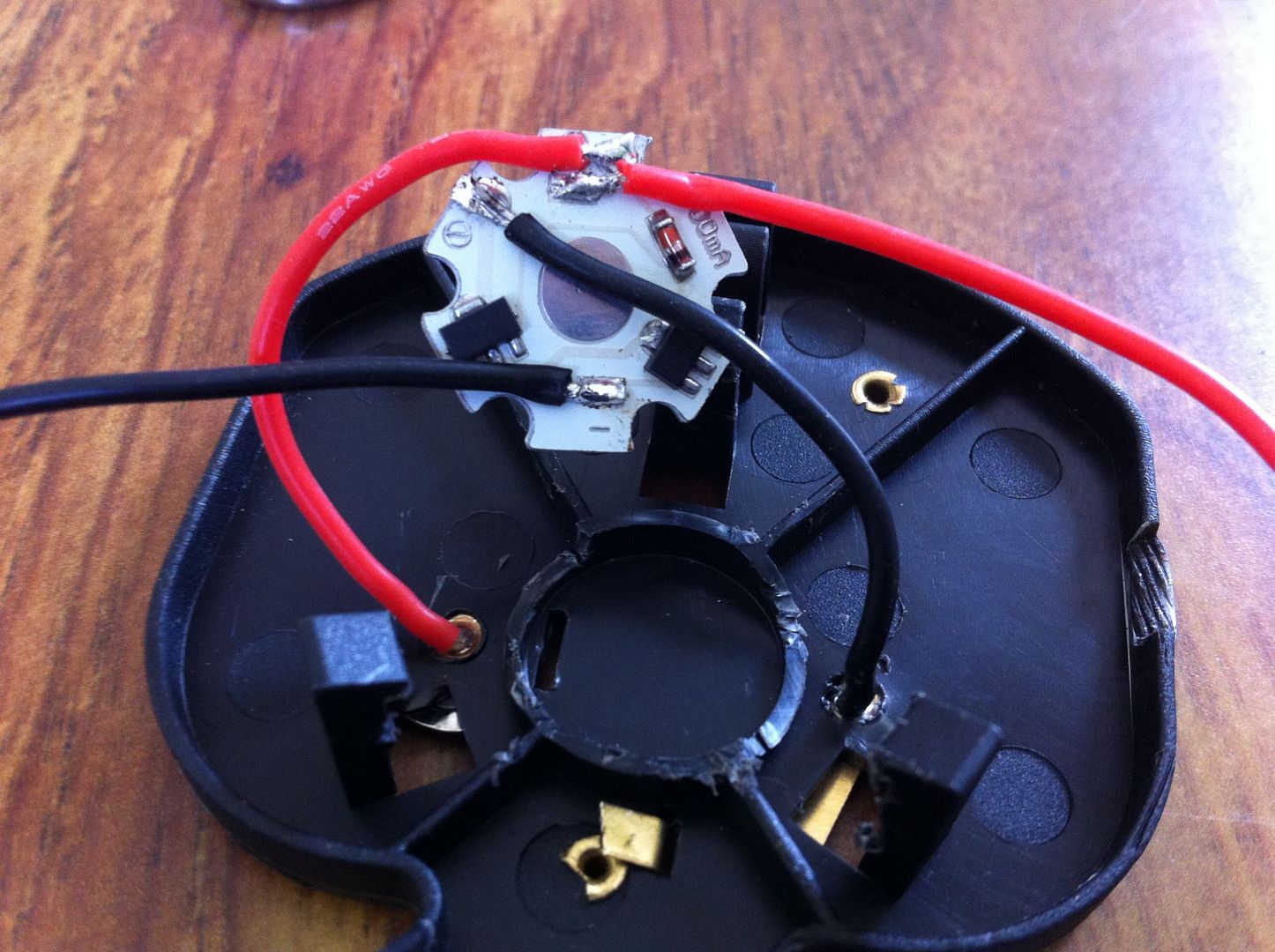 Oxygen sensor safe Permatex Blue RTV silicone to mount it (this later came off and now is just held in place by contact pressure):

JB Weld holding some shims in place (dummy me had the heatsink too short) and ready for the heatsink.  Those plastic clips hold this unit to the back of the reflector and everything has to be the perfect height for it to stay together and not slop around.
Clamped heatsink in place into the JB weld using two nuts over the emitter dome (those are radio shaft nuts from the old style two knob car radios):
This photo weeks later.  LED fell off the heatsink, so I am wiring it up and reattaching it.  (Some photo props; sorry no red rags
). 
Looks like a mess, but it will get pressed out better:
Tried using this insulator, but it kept falling out of place so I finally gave up on it (was a nice idea I guess):
All together (notice I butchered the reflector trying to widen the opening - those are plastic particles from filing):

The insulator is in place now and this was it's intent, but it kept falling out of place through the reflector as I would loosen the reflector to pull the unit apart.
Decided I better just run this on 3AA alkalines (or NiMh) instead of 4, so I made a dummy cell with a AAA->AA converter:

This is how it looks now: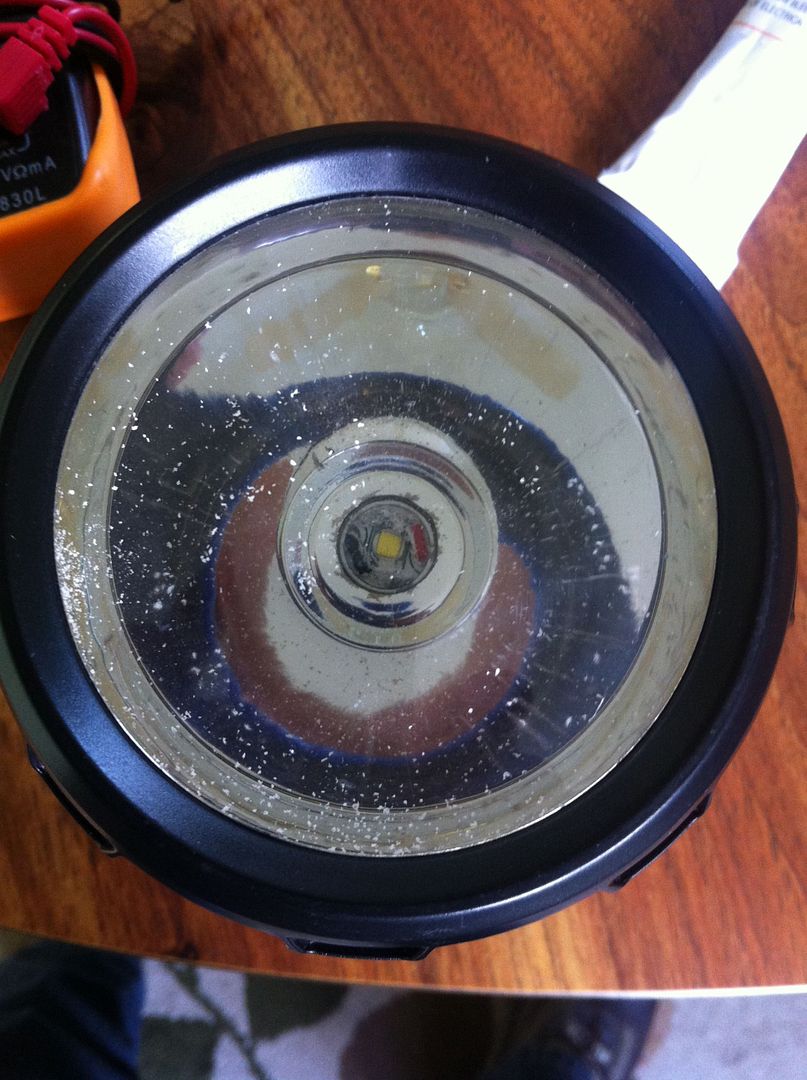 First beamshot (WTH??  Still ringy!  Ugh!):

Hmm . . . was this mod a total waste of time???  Same ringy spotty beam!  Ugh!  Hey, why don't I try spraying that plastic lens with glass frosting spray!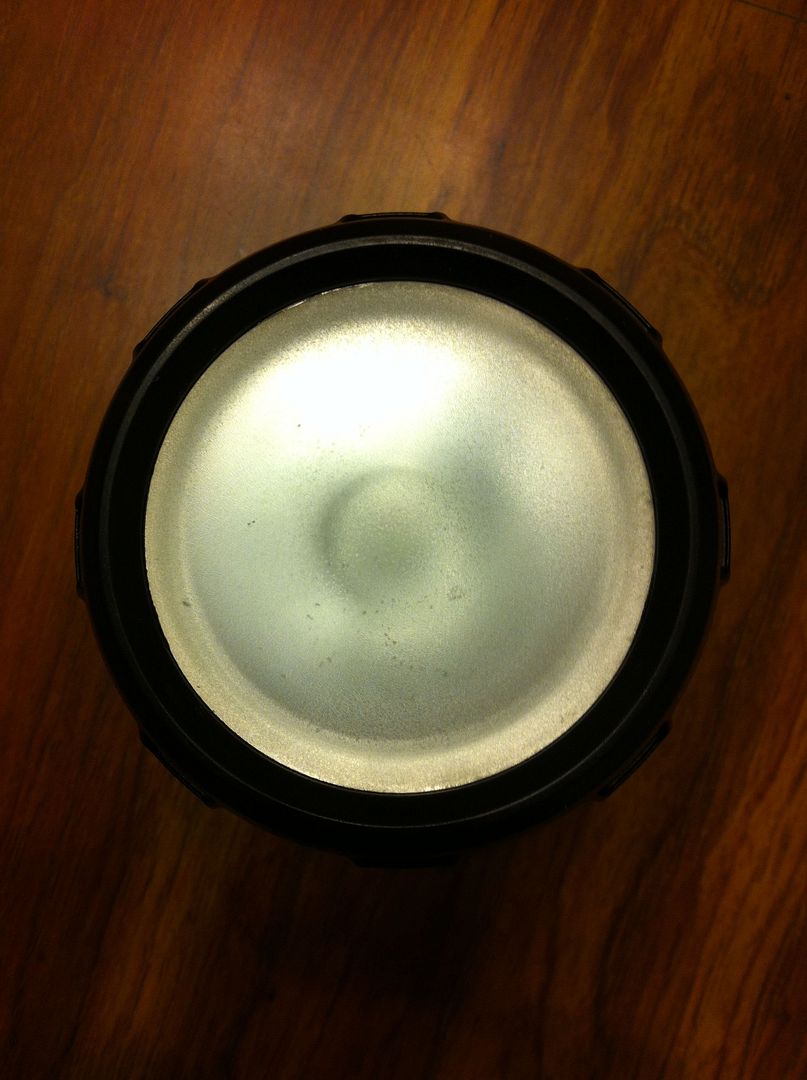 Wow!  What a difference!  Gorgeous even flood (pic shows a hotspot which you don't even notice in reality)! 
Outdoor beamshots: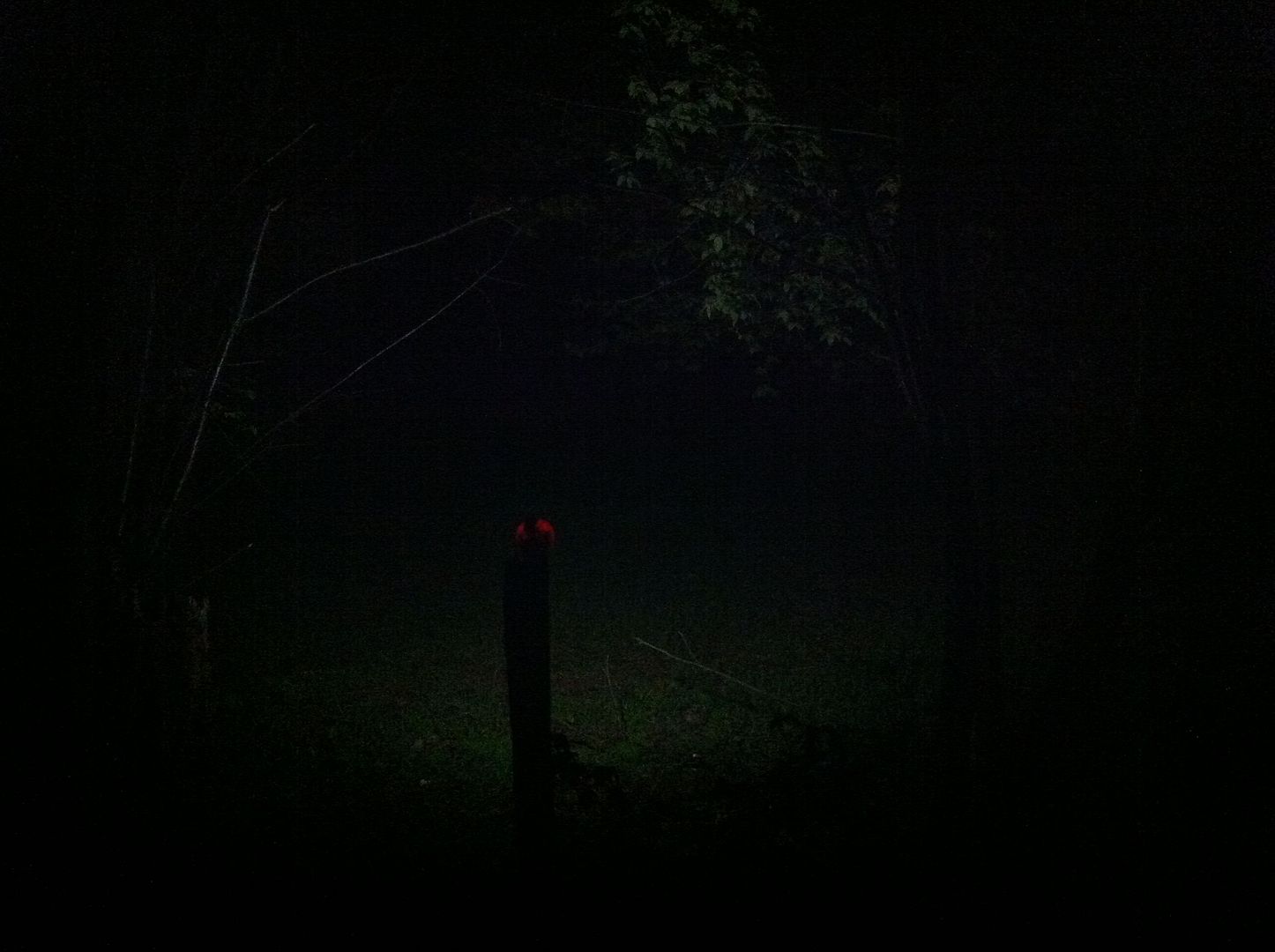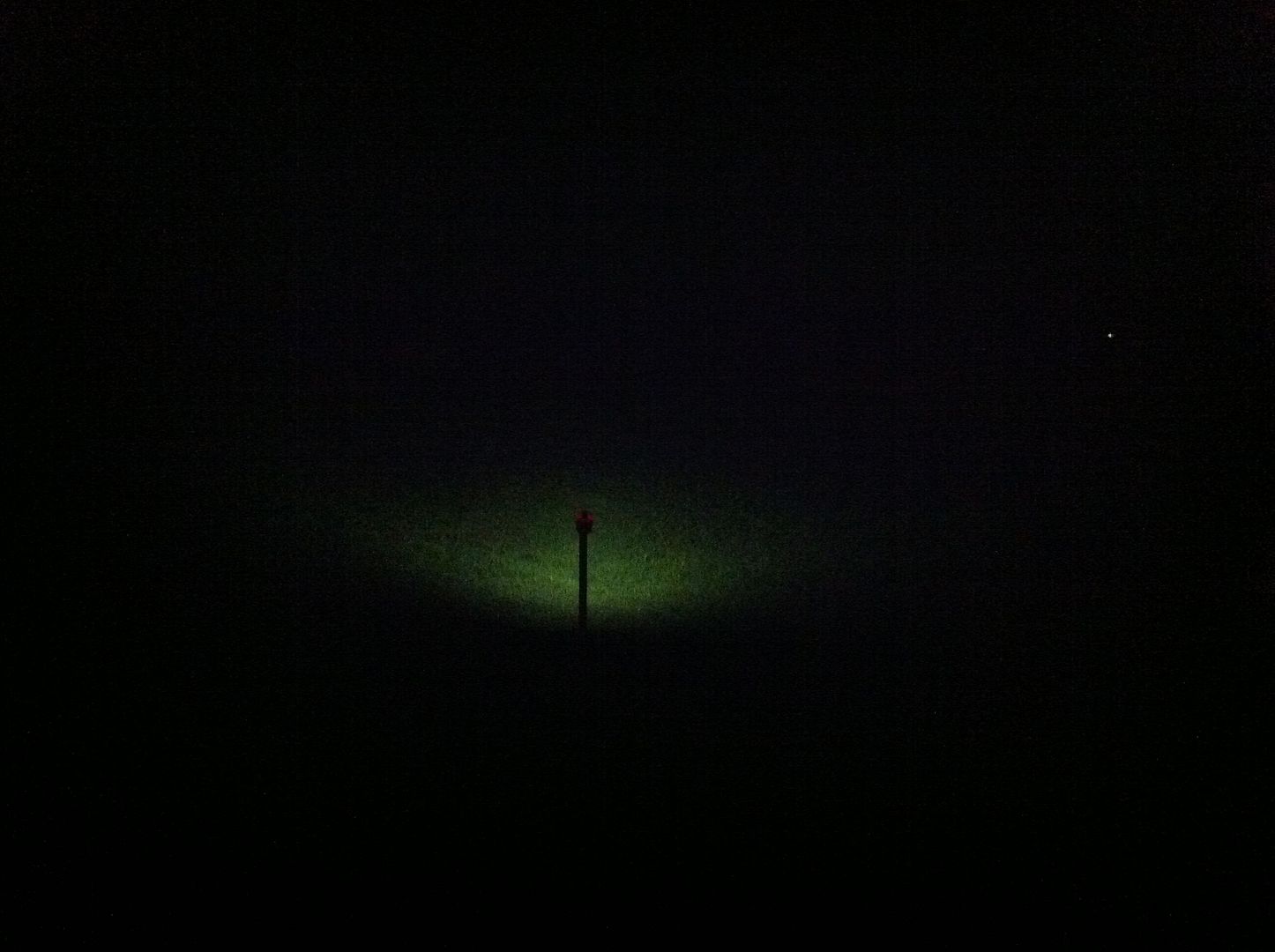 Those outdoor pics were just with my iPhone and don't do the light justice.  It emits probably about a 150 degree flood of even NW light.  It barely reaches a treeline at 130 feet away.  Hey, what do you expect from an old XM-L T5 driven at only 700mA?!
Was the mod worth it?  I don't know.  It was a huge hassle and required a lot of custom (albeit sloppy) work.  The result was a very very useful beam for close up work (I love wide even flood lights).  Great light to light up a room!  Will it overheat and burn up?  I doubt it, but I don't know for sure.  We'll see. 
-Garry