This is my biggest find yet. A 40V Ryobi power tool pack.


This pack looks brand new, and it could very well be. I find lots of new packs in the bins that are probably placed there because they sat on a shelf too long and self discharged to a point that a charger would not "see" them. Another reason could be that it contained a defective cell, or maybe a defect in the protection circuit built into each one of them.
This battery has a charge indicator built into it.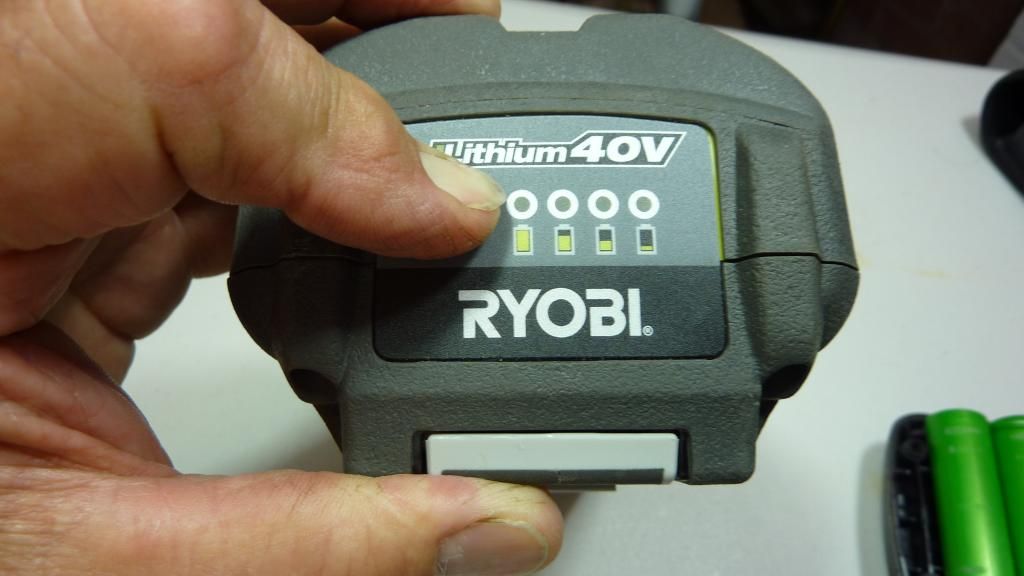 Pressing the test button will indicate the state of the charge.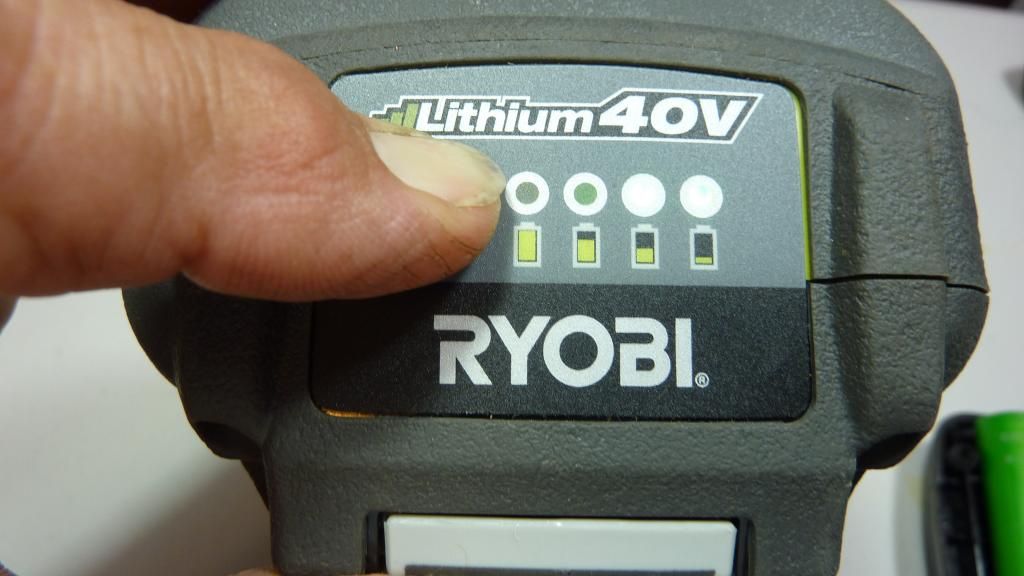 In this case, the pack is half full!
I wonder what kind of cells are inside? Some of you may have already noticed the sticker in the first pic and have done the math.
Boy, this thing sure does look brand new!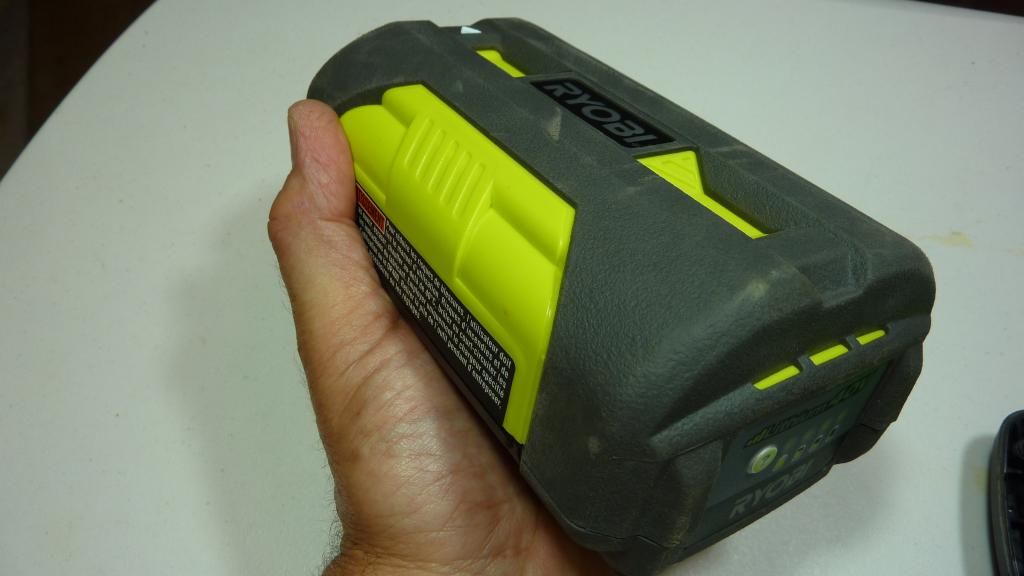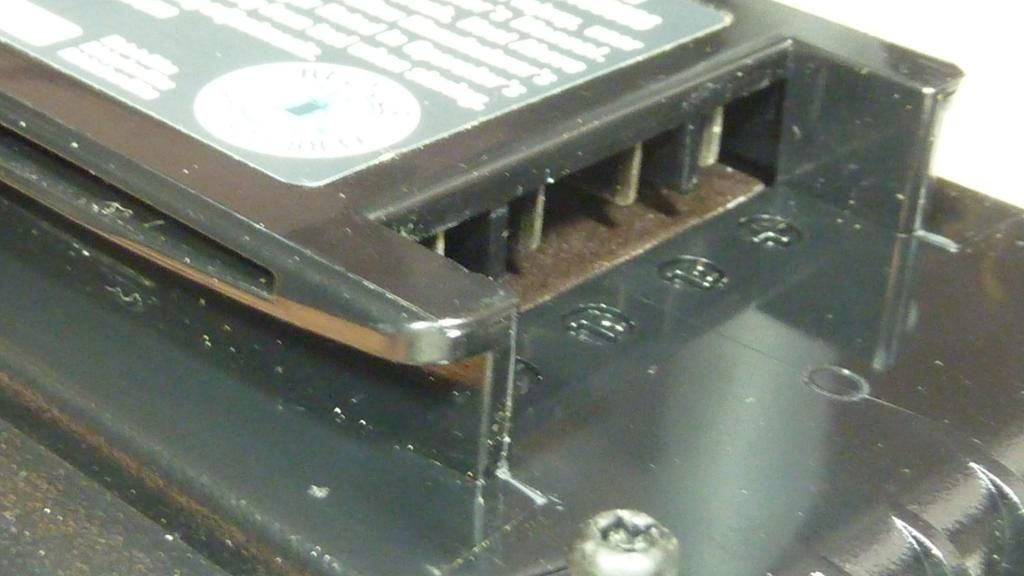 4 screws and the top comes right off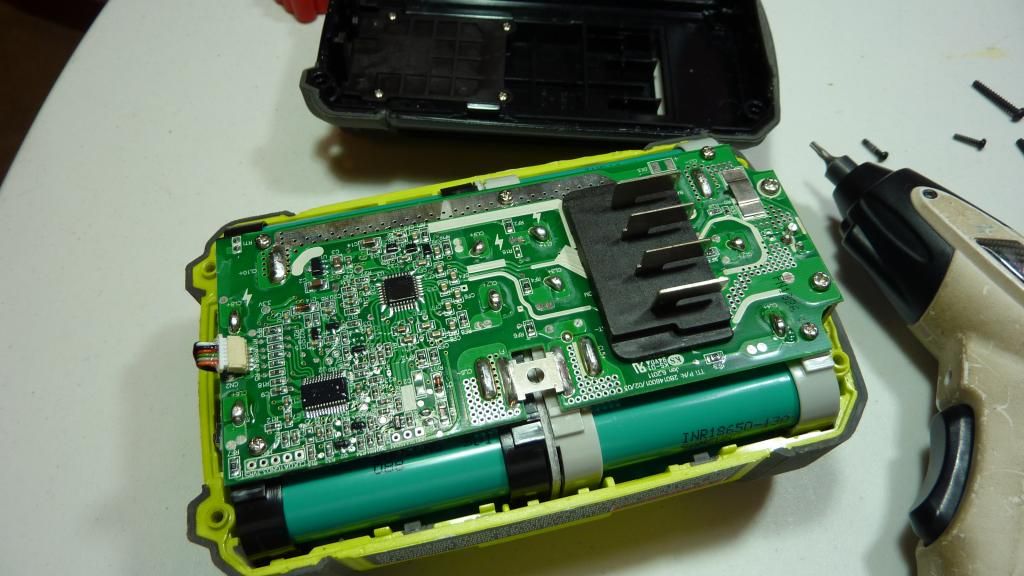 There they are, Samsung IMR 18650s, but what capacity and how many?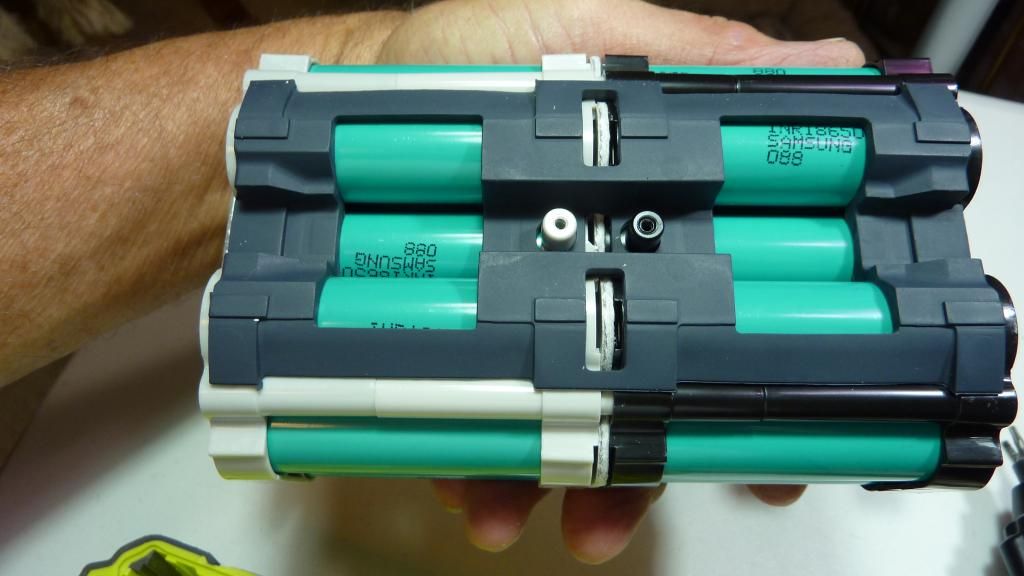 Turns out they are 13Qs, (1300 mAh)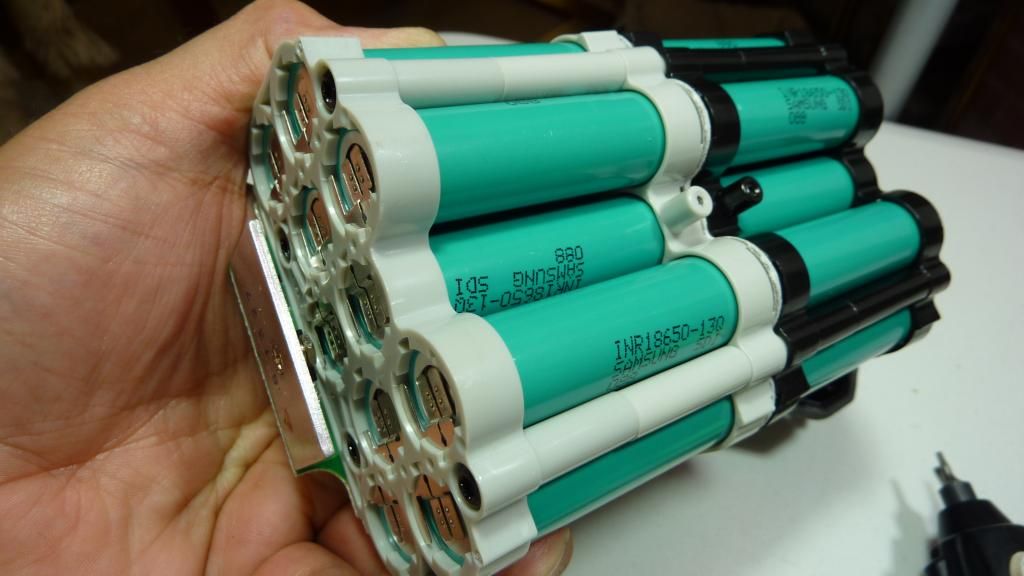 Count them if you can, there are 20!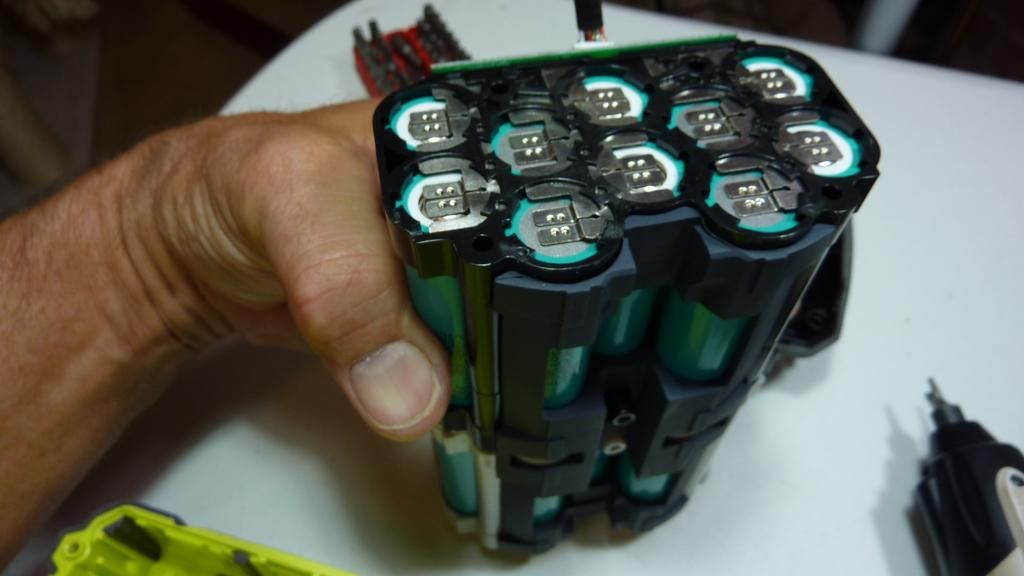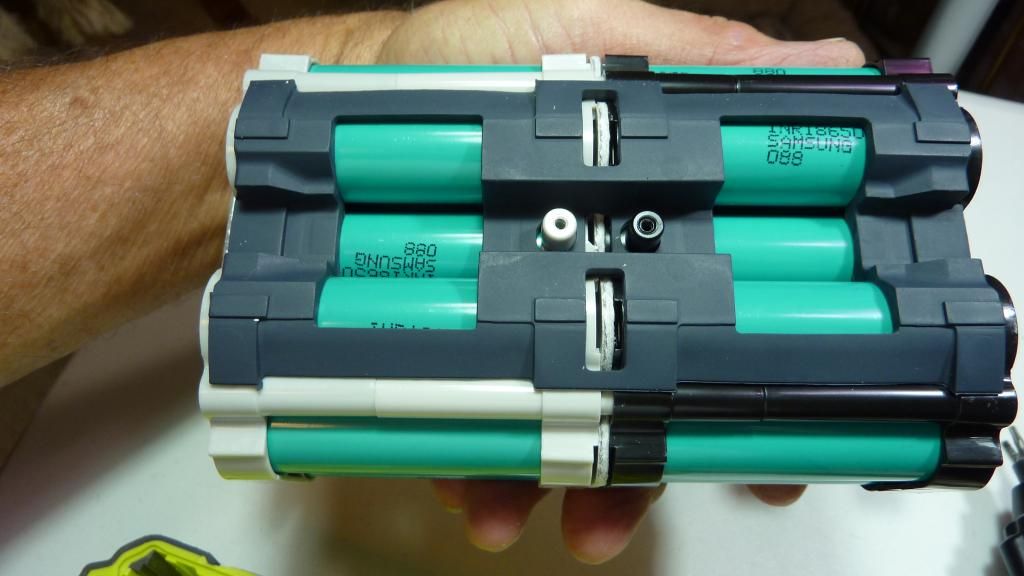 I don't know what to do with this pack. Normally I would check it out and perhaps put it into service. If that was not possible I would harvest the cells that are good. In this case I have no way to test the pack. It could be that it will not accept a charge or it could be that it will not output to a tool. As I neither have the charger or the tool, I can't test it. The cells are good, that I know, but it would be a shame to destroy a good pack just to harvest the cells. So for now I will just put it aside.
It just happens that I do own a 24V version of this line, but that doesn't do me any good here. That pack contains the same cells, only there are 12 of them in the pack instead of 20.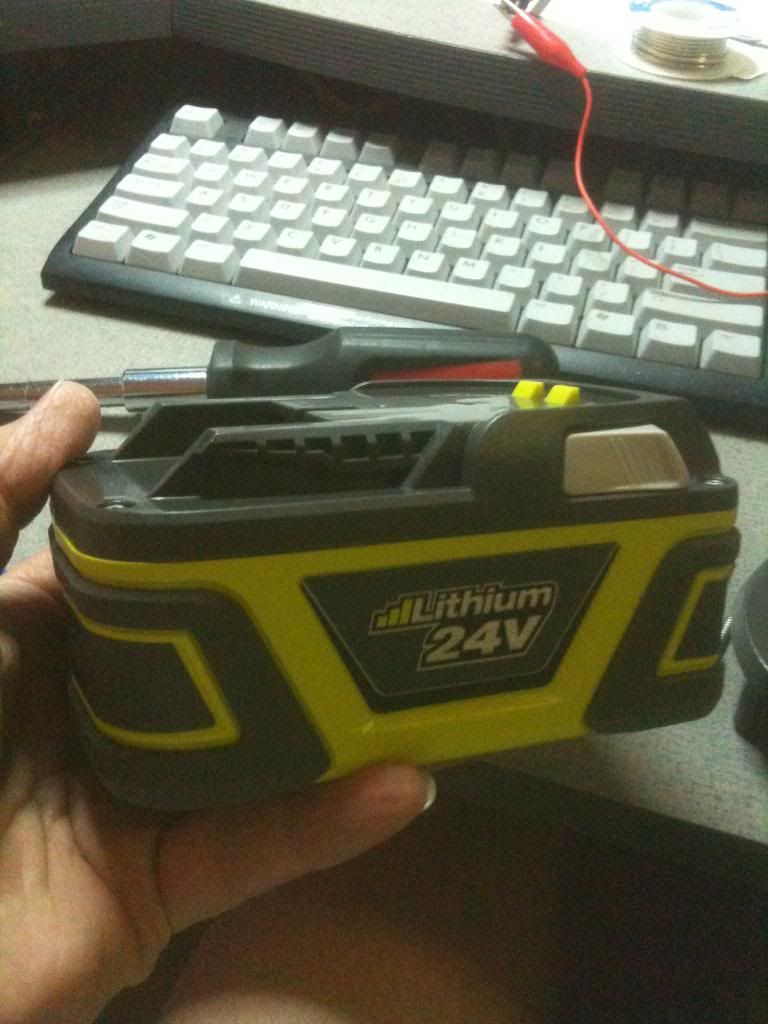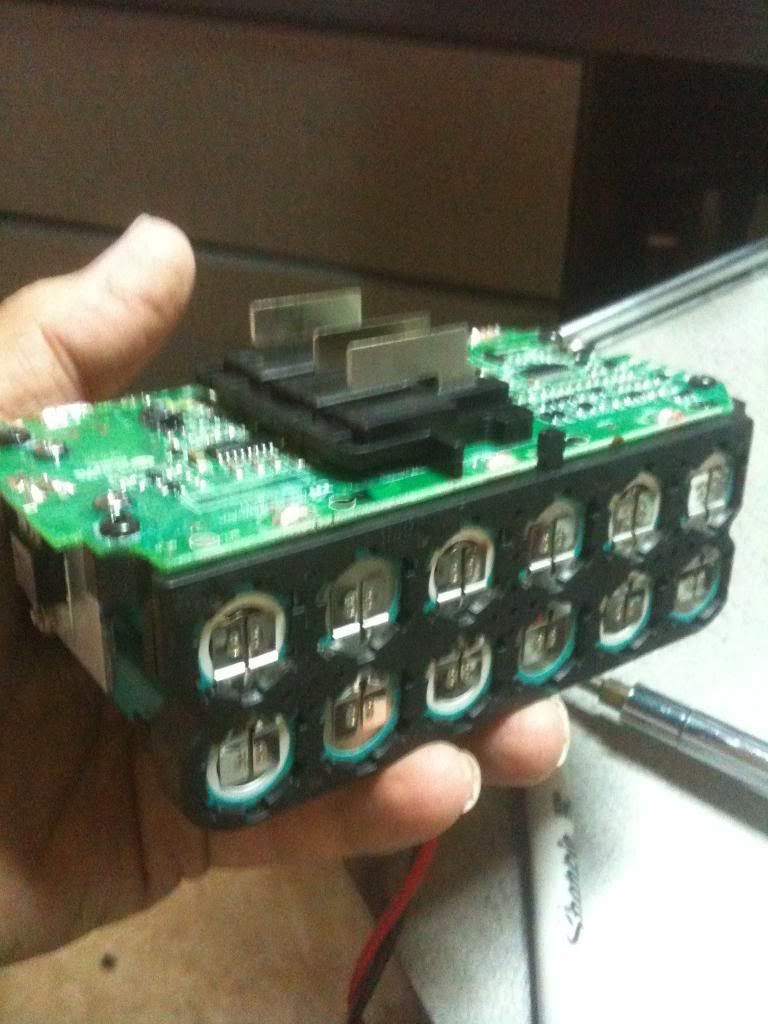 BTW, here is another example of this 40V pack torn down by someone else and they opened it up to find 10 – LG LGDAHB21865s. 10 – 21865s not 20 – 18650s. Go figure.
EDIT: wight pointed out in post #4 that his cells are indeed 18650s also.
His contained 20 – LG LGDAHB21865s