Time flies, 2014 is about to end. Thanks for all in BLF, some members knew us this year, some members ordered in our site this year, some members become a loyal customer of us and a friend of mine, also some members hate us. but all thanks.
        This year we learned much here, we make the BLF SPECIAL X6-SE, that's my first time do this, thanks kronological, DBCstm, JohnnyMac, unknown00101, bugsy,, sb56637, Eagle Eye, Ledsmoke, Yourrid and the rest of the BLF member, no yours help, we can't make this. Though still some problems in this GB, but we hope next year we can work better, we will provide more flashlights and much better price for you.
       Then let's start the giveaway. 
giveaway will be three rounds:
first December 20 to December 25 for the Christmas, gift one olight i7          first winner Boaz
Second, December 26-December 31 for the new year, gift one Nitecore P12 and two BLF X6-SE.   winners:djozz , Joat, raccoon city
third, 2015 Jan.1 to Jan.5   gift, you tell me. i will choose gift from your suggests(flashlights).
Rules:
1.where do you think banggood is worked good?
2.where shoud we improve in the next year?
3.which gift do u want for the third ground?
4. member of BLF since on or before 12/20/2014 
5.winner out with the random.org
 ok the first winner is out, congratulations Boaz.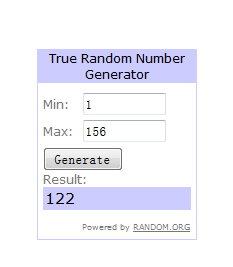 SECOND ROUND