in my big project to build an high end CAR battery STARTER…… i'm arrived at a point i have to choose (a way to connect….)the connector for the 2 (cable) crocodille + and – to attach to a semideath car battery.
power passind would be 14,4v ( 4 lifepo in series 2 parallel) of a123 18650, for a total of 2,2A. at peak 60C burst is around 120A.
i know the best connector is the ANDERSON PLUC but it's pricey! and i can't understand why ….it's so expensive!
so…. seeing a youtube video of a person who built a "pack" for an high power electric bike…. he
SUGGESTED
to use a classic
VGA
plug of 15PINs. like this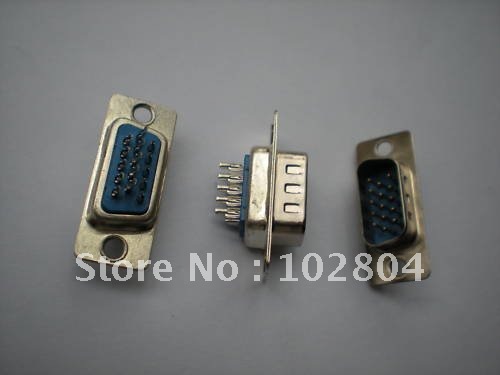 ebay link is http://goo.gl/kUNXqg for a similar piece. ( of course i need to buy male and female )
COULD WORD WELL FOR YOU?
- do you think i need 1 pin for + pole (15pin)and 1 plug (15pin) for – pole?
- or i could solder both + and – for example at 8 pins the + and the remaining 7 pin to – ????
in my opinion…… these pins are not SO BAD….. they're not too fin and they are so much! so i can't imagine that it isn't enough to pass high amps current…….especially thinking that the SKYN EFFECT ( https://en.wikipedia.org/wiki/Skin_effect ) of a cable….do promote me to use "more" pins.. instead a BIG ONE ( like in the anderson type…. am i wrong?)
in the anderson the OVERALL contact surface is also LOWER than the 15 pins with their overall DIAMETER SUMS!!