Thanks to the organizer(s) of the comp this year and also to the sponsors for coming on board to help make this comp the success it will be. 
Now for the ramblings. I've put more thought into this build and as per normal me come up with more questions than answers and basically have no real idea on what I'm doing.
The plan is to build a small quad flashlight using four 19.2mm reflectors. I've built a few lights now with this reflector using XML-2, XPG-2 and XPE Torch leds and found the XPE Torch led to really surprise even though the light this led is in is only pushing 750mA on high. 
I started putting pen to paper about six months ago and come up with this.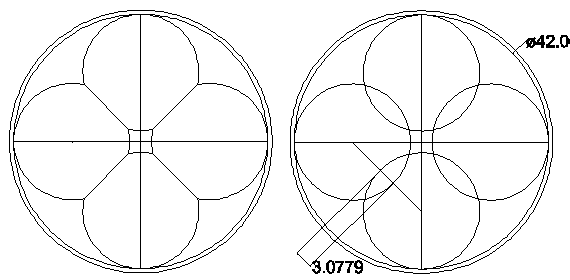 This drawing led to the picture below but I'm not happy with the results so the thinking cap has gone back on. The problem here is that the machining on the reflectors is not quite square and being a few thou out here and there make this look like the dogs breakfast when its inserted into a housing. These reflectors started of slightly bigger and as l've had a few goes at getting the sides squarer they get smaller and smaller. I'm glad they are cheap and after this shomozzle bought a few extras.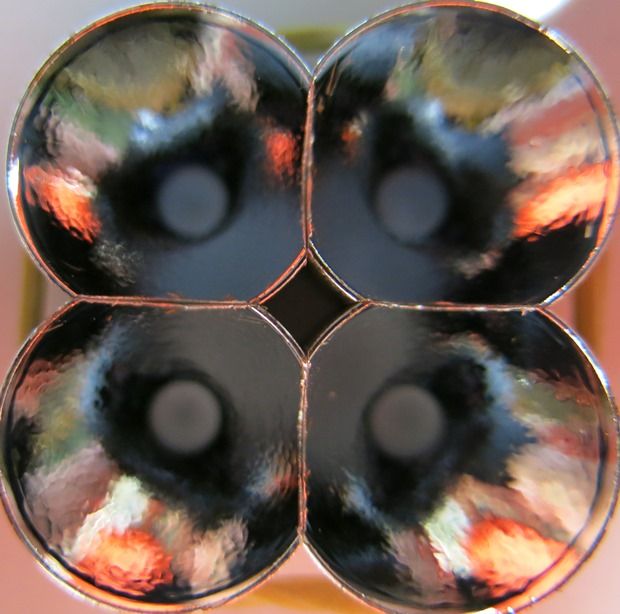 It never ceases to amaze me how close up cropped pictures can make something that does not look to bad look terrible.
 The hole with the missing reflector was machined first. Needless to say it is exactly 1 mm oversize. Whoops.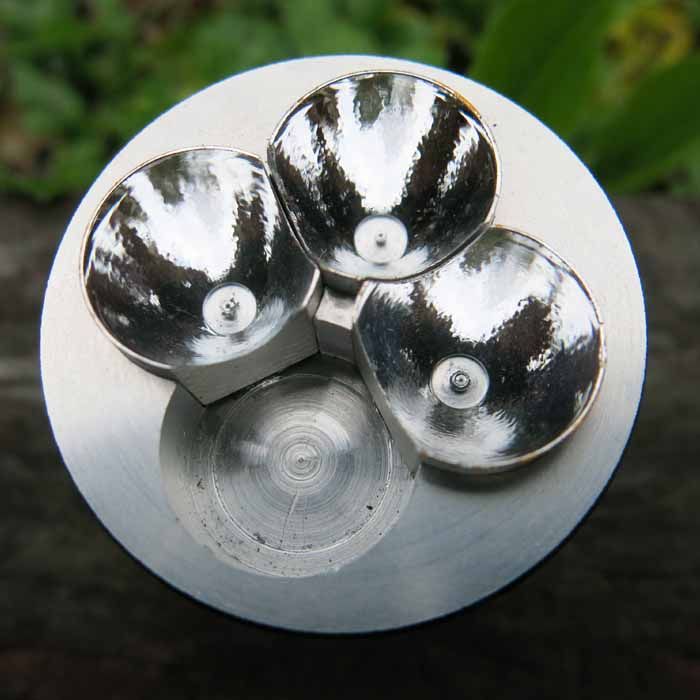 —
djozz quotes, "it came with chinese lettering that is chinese to me".
                      "My man mousehole needs one too"
old4570 said "I'm not an expert , so don't suffer from any such technical restrictions".
Old-Lumens. Highly admired and cherished member of Budget Light Forum. 11.5.2011 - 20.12.16. RIP.