Thorfire VG-15 (4.5 stars out of 5)
Thorfire sent me their new VG-15 tube style light to review. As always with Thorfire, the light came in a nicely padded box which came with a holster, instructions, and a bag of spare parts (extra lens, switch, centering ring, rubber boot, o-rings, and lanyard). I love that Thorfire does this!
My first impressions right out of the box were extremely positive. I have come to expect high quality lights from Thorfire, and this light is no different. The build quality of this light is very high and the anodization on this unit was pretty much flawless.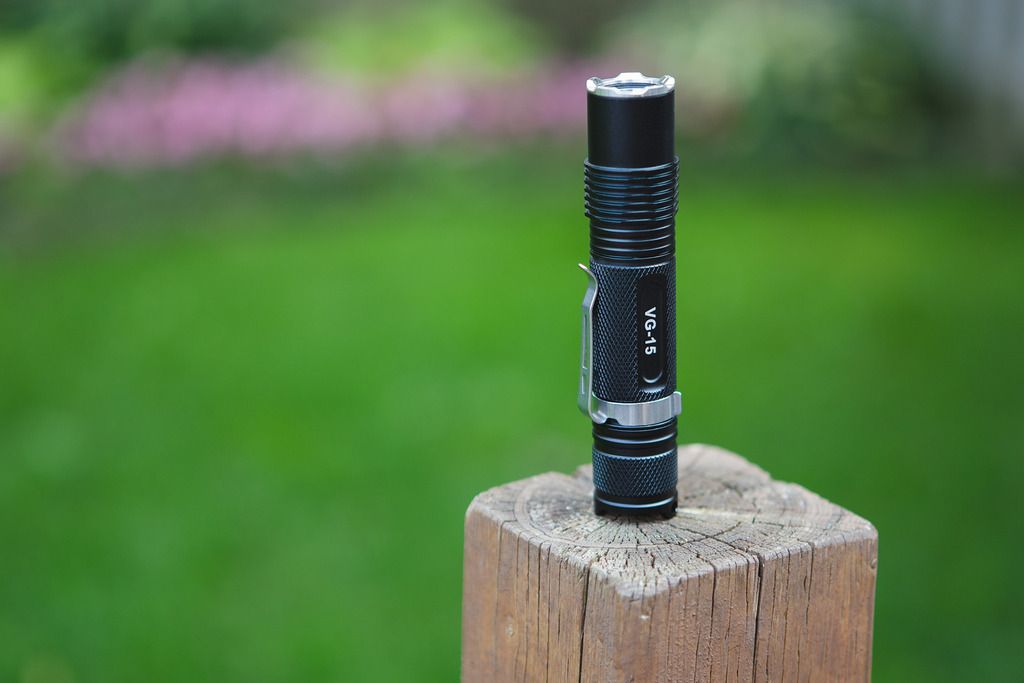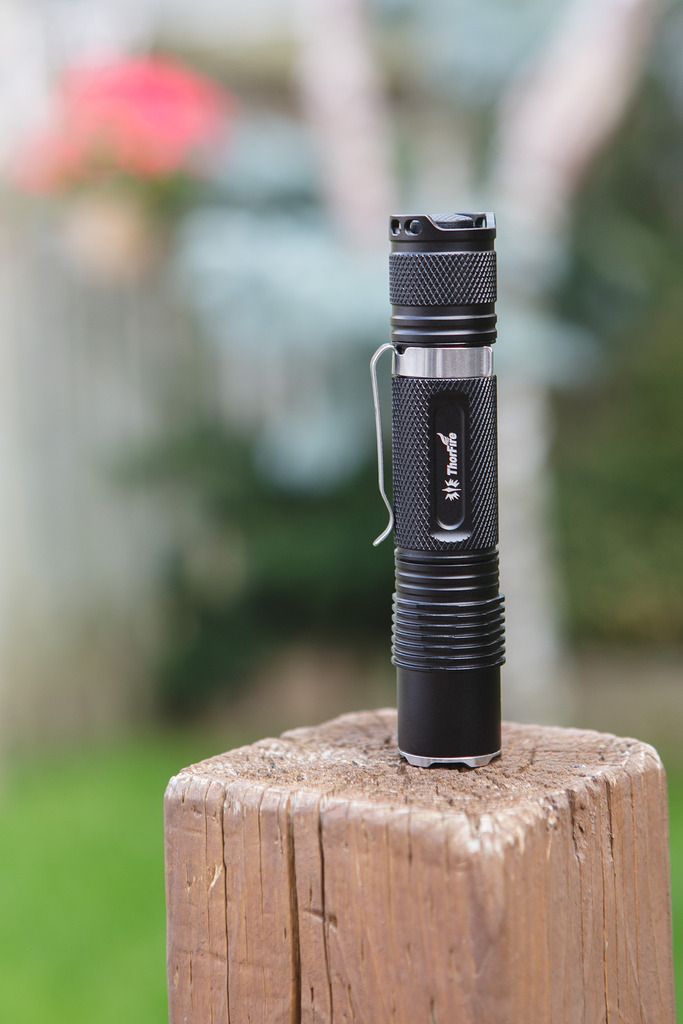 Threads at both ends are anodized (and hence can be locked out) and are square cut. They are well lubed and extremely smooth.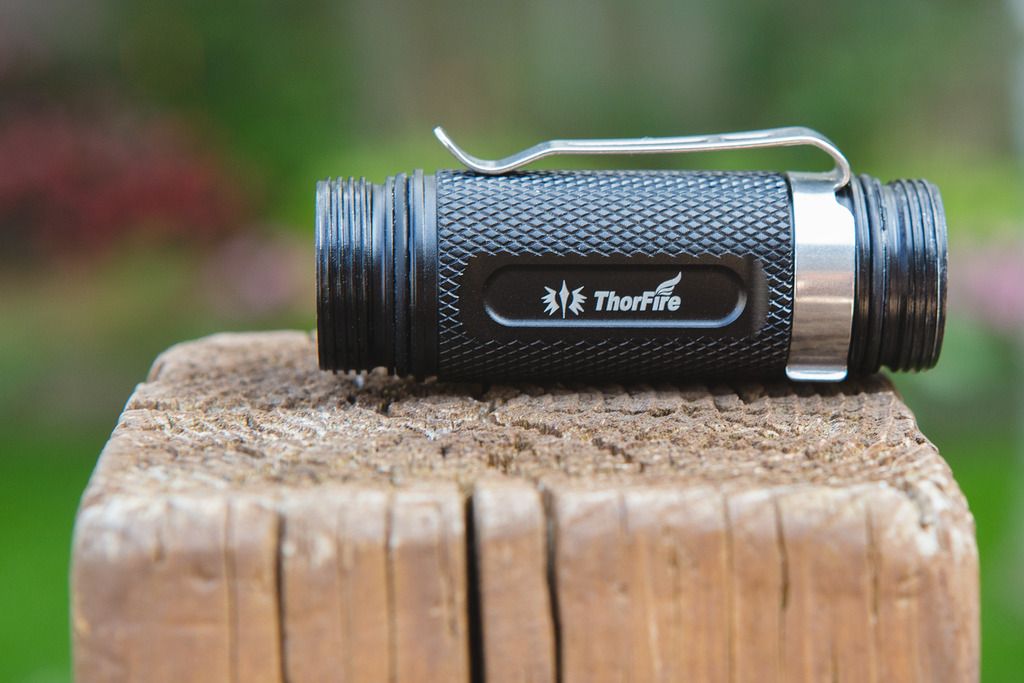 I was very surprised and glad to see that Thorfire went with a removable retaining ring for the driver…I am sure modders will be very happy to see this. The Thorfire VG-10s I have previously reviewed had drivers that were extremely difficult to remove.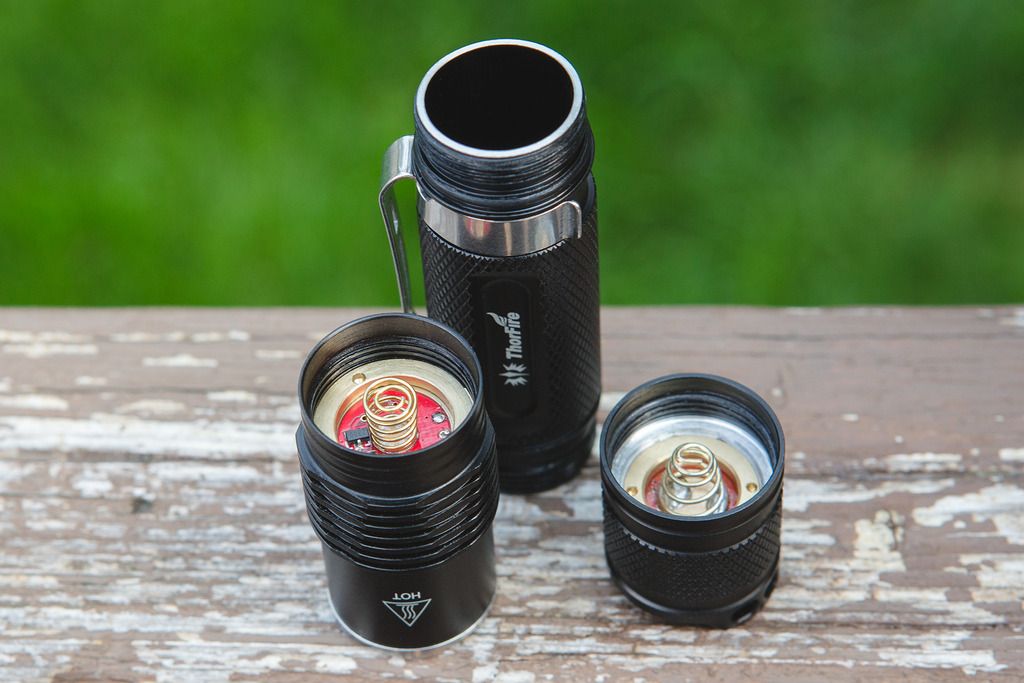 The light comes with a beautiful AR coated lens underneath a crenellated bezel. I was a bit worried the bezel might cause a ringy beam, but the beam is smooth and ring free.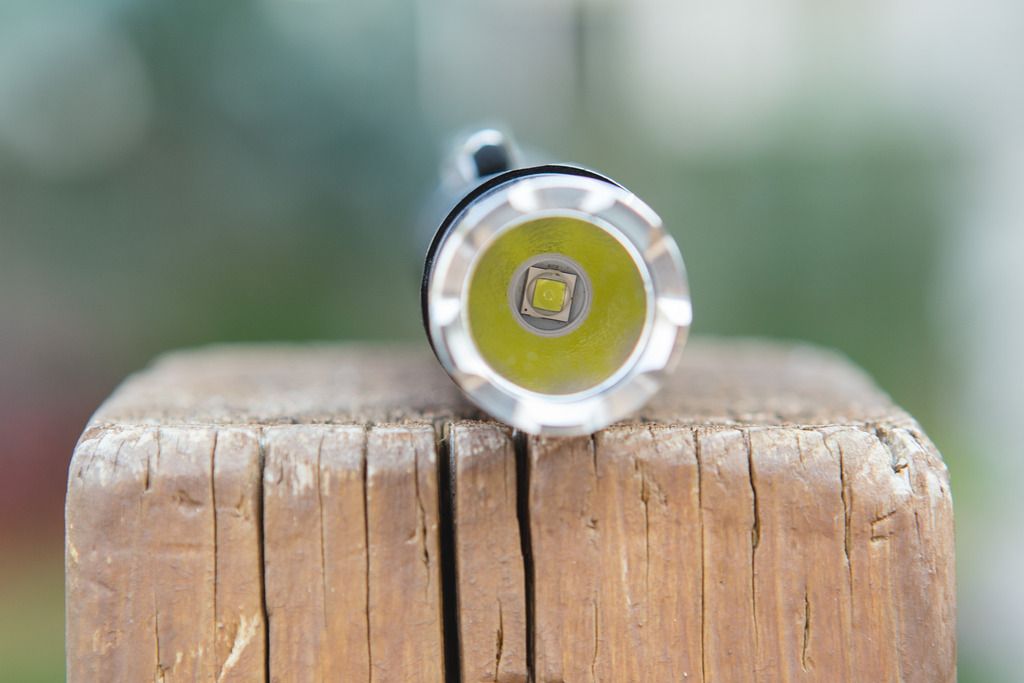 The hotspot is slightly smaller and more defined than a Convoy S2+ which I really like. However the spill is also slightly less floddy than the Convoy. The OP reflector in the VG-15 is slightly deeper than the S2+ and should have a bit more throw. The XM-L2 seems to be a 1D (one of my favorite tints) and does not a have the slightest hint of blue.
The aluminum MCPCB sits on an integrated shelf which I think is a good thing for shedding heat. The light has 4 well spaced modes 1.6, 40, 300, and 800 lumens. True to Thorfire fashion, moonlight mode is gorgeous and it is a true firefly mode. Hidden strobe can be accessed with a double click from moonlight or low mode. However I found it takes quite a bit of practice to nail the timing to get to strobe.
The pocket clip is a welcome addition but it is a little stiff and too much of the tailcap pokes out when I clip it inside of pants pocket. I would love to see a deep carry clip in the next version. 2 other things that would really be awesome would be a more powerful driver and a DTP copper MCPCB. However for us modders, those are simple upgrades which are made even more simple now that the driver can be easily removed. All in all I would highly recommend the light if you are looking for a high quality tube style light.
The VG-15 can be found on Amazon here.