goobay 44004 usb 1A
Official specifications:
Mains voltage: 100-240VAC 50/60Hz
Output voltage: DC 5.0V
Output load: Max. 1000mA
I got it from av-connection.dk
I got the charger in sealed a plastic bag with the charger and a universal instruction sheet.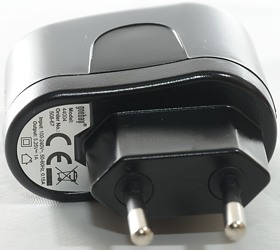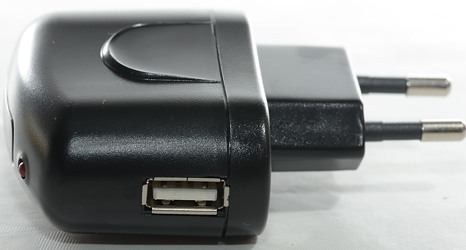 Measurements
Power consumption when unloaded is 0.2 watt
USb output is coded as HP touchpad.
The charger is overload protected at 1.3A, this is a fine value for a 1A charger.
Running with 1A for one hour did not show any problems.
The temperature photos below are taken between 30 minutes and 60 minutes into the one hour test.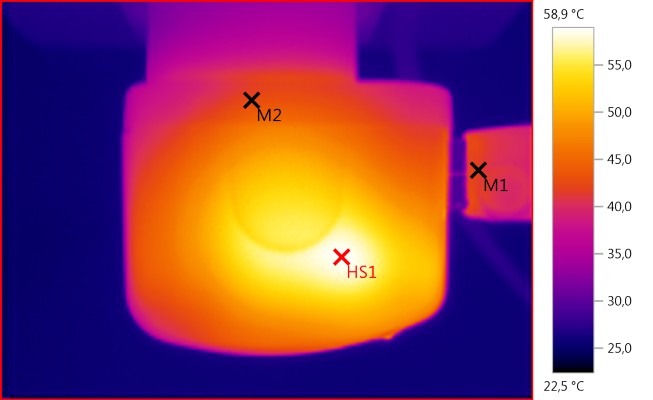 M1: 41,8°C, M2: 42,7°C, HS1: 58,9°C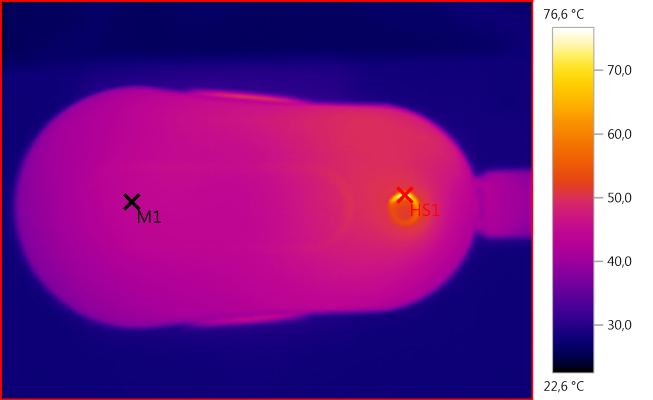 M1: 44,2°C, HS1: 76,6°C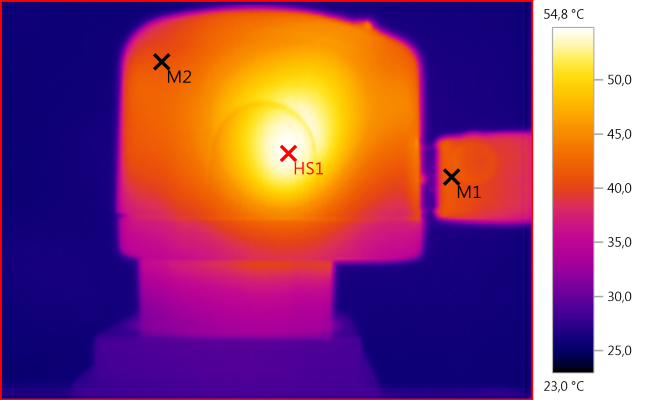 M1: 41,2°C, M2: 41,1°C, HS1: 54,8°C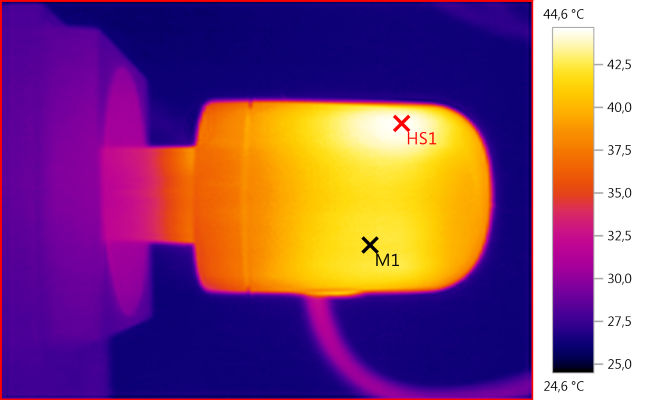 M1: 42,2°C, HS1: 44,6°C
There is some noise with 67mV rms and 460mVpp.

Increasing the current to 1A increases the noise a bit: 90mV rms and 490mVpp.
Tear down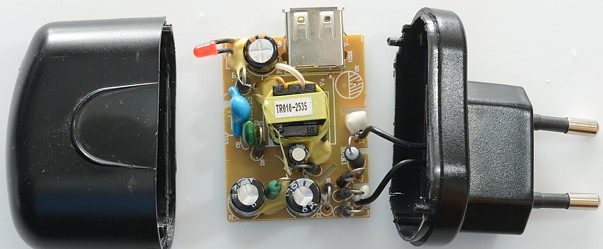 I needed the vice and a hammer, then it was easy to open.
On the mains input is a fusible resistor (1W 10R) and 4 diodes for a bridge rectifier.
There is a safety capacitor between mains and low volt side. The diode on the low volt side is a round diode without heatsink. That is probably the reason for the yellow stuff on the circuit board (It is usual white as can be seen where the mains wires is connected). I.e. it turned yellow due to heat.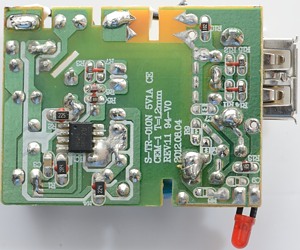 On the other side of the circuit board is the mains switcher IC. This chip is designed to work without any opto feedback from the low volt side.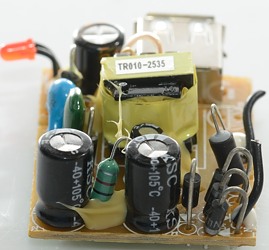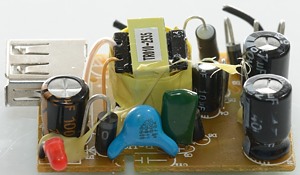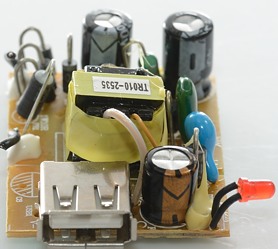 As usual the blue safety capacitor has a lot of approval markings on it.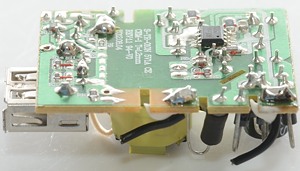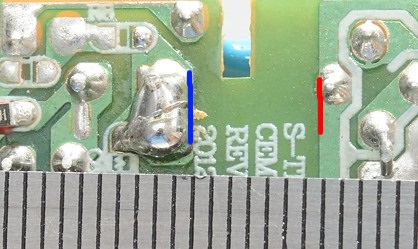 No problem with isolation distance.
Testing with 2500 volt and 5000 volt between mains and low volt side, did not show any safety problems.
Conclusion
This charger is simple, but works fairly well.
I wonder about the coding on the usb output, it will probably confuse many smartphones.
Notes
Index of all tested USB power supplies/chargers
Read more about how I test USB power supplies/charger