Camelion AAA 1100mAh (Silver-orange)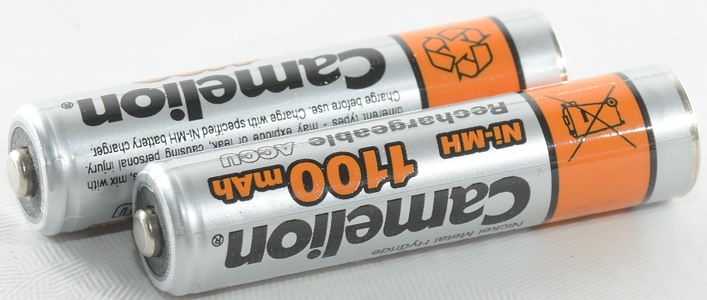 Official specifications:


Nominal Voltage: 1,2V

Capacity: 1100mAh

Dimensions (Ø x L mm): 10,2 × 44,2

Weight(g): 14,0

Electrochemical System: Nickel-Metal Hydrid


Maximum temperature raise at different discharge currents: 1A:+1,9°C, 2A:+4,8°C, 3A:+7,5°C, 5A:+11,1°C
This is very high capacity
AAA
cells.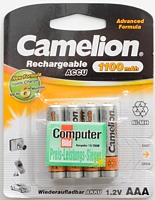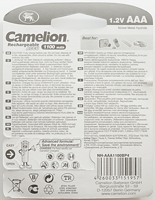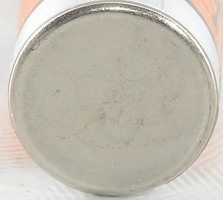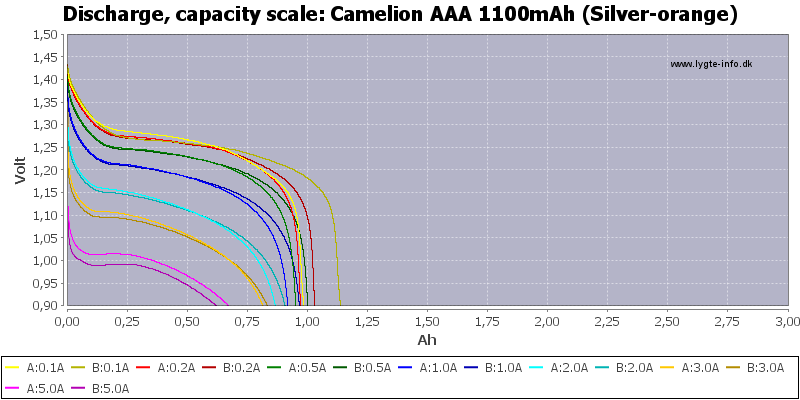 The cells have a very high capacity, but there is also significant difference between the two cells. The capacity drops with higher load (Like all NiMH), but the cell has good capacity also at higher currents.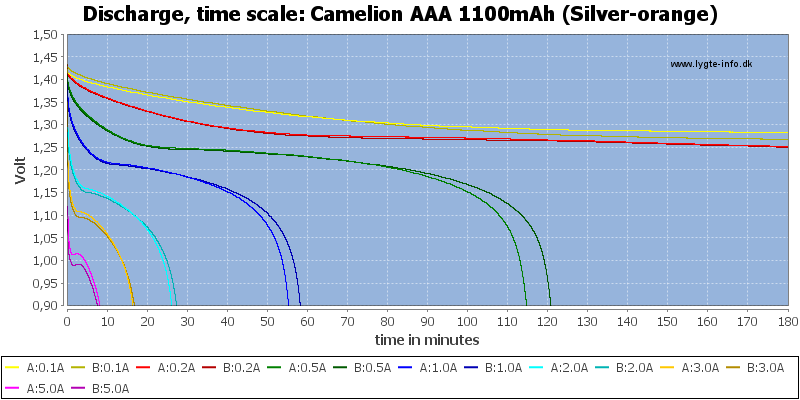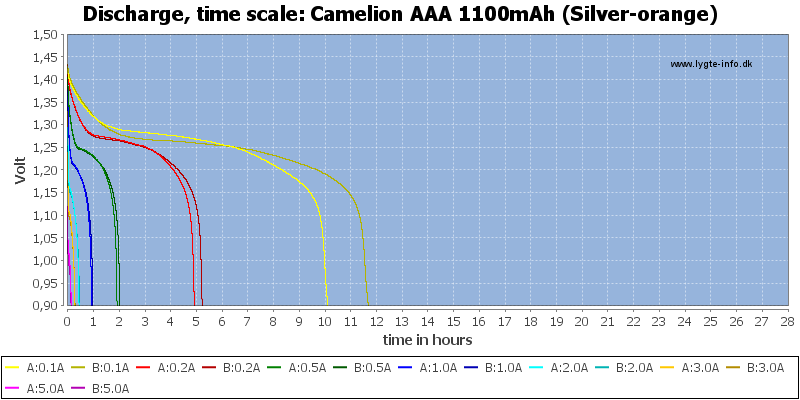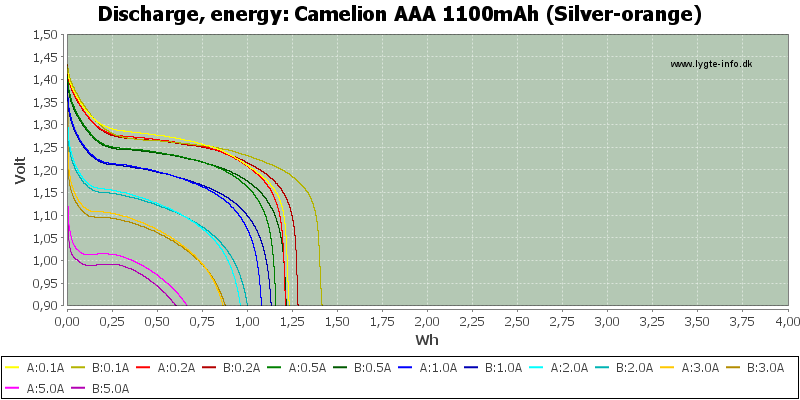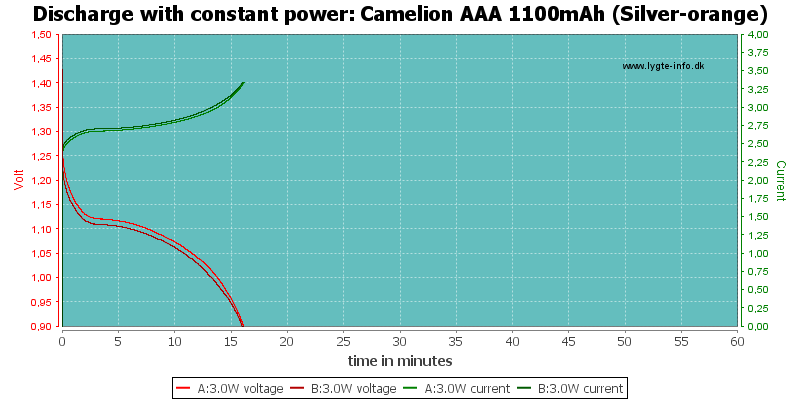 Conclusion
To get the most capacity from
AAA
cells, this looks good, but there is significant variation in capacity.
Notes and links
How is the test done and how to read the charts
Compare to other AA/AAA batteries: Alkaline/NiMH/Lithium