Poor pic but it's too damn bloody cold out:
Had really good luck at the hardware store:




Heavy copper plumbing piece they had.


Watch this!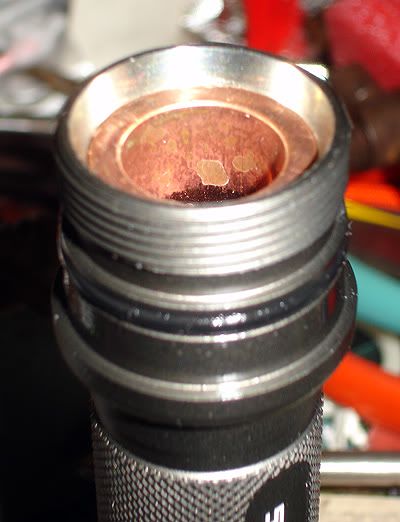 Hip to where it's at, baby!! Perfect fit.



Gonna solder ya now, sucka!!





(Found it at a flea market for 8 bucks)


Copper slug soldered to top, filed down KD pill to size ready to solder on the bottom opening:





Pill all done up: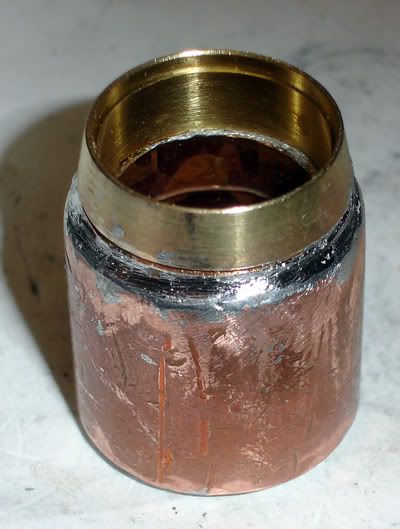 Shiningbeam driver all wired and triple from LED Supply AA'd onto slug. Teflon wire from greedbay.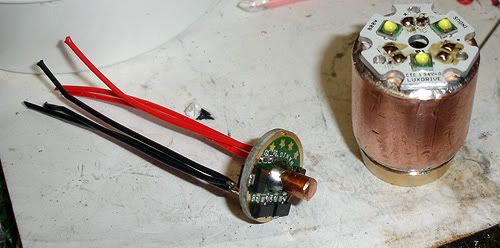 Done!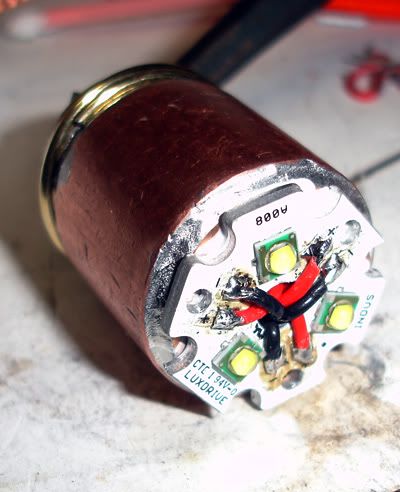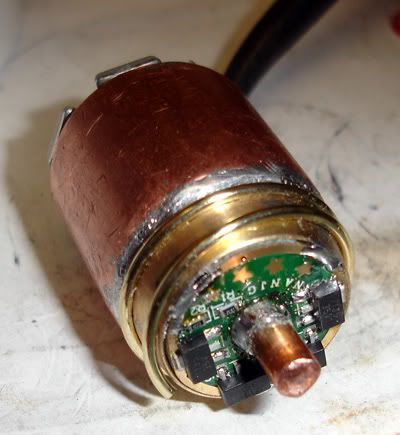 Experimenting with Carlco optics to see which one I like. Going into a L2p. (What else?)

That slug makes for a nice heavy, solid light. Only needed one layer of foil to fit it pretty tight. Insanely bright with nice snow-white tint.

Hey, I'm poor, man! Ain't got no stinkin' machine shop! All done with hand tools. Soldering was a breeze with that monster iron!

Whaddaya think?

Rich
—
"I am the flashlight king! I can light anything!"