After seeing the AW IMR 2000mAh outperformed by the Efest IMR 2000mAh and Panasonic CGR18650CH, I wondered how the AW IMR 1600mAh would fare against the Efest IMR 1500mAh and Sanyo UR18650W2.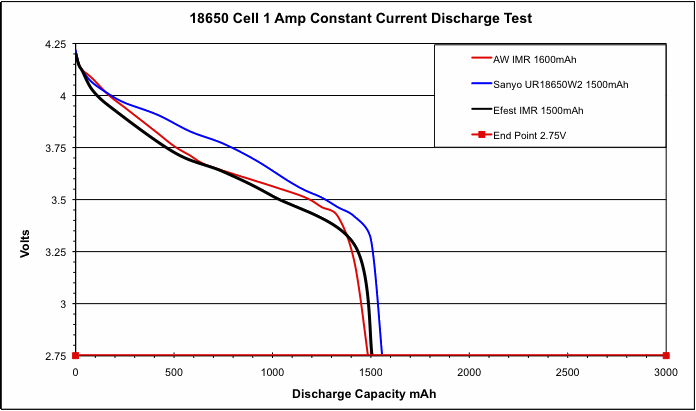 At !A discharge the Sanyo edges it with AW and Efest looking very similar.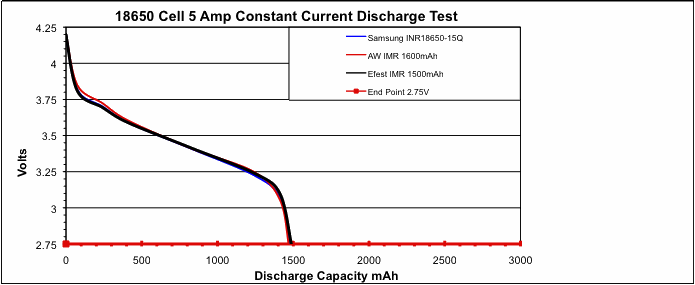 At 5A discharge the AW and Efest are almost identical to Samsung INR18650-15Q.