Keeppower 16650 2000mAh (Black)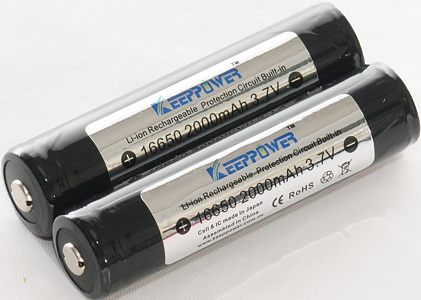 Official specifications:
16650 2000mAh Protected Rechargeable Battery
Min Capacity: 2000mAh
Typical Capacity: 2100mAh
Normal Voltage: 3.7V
Quality Lithium Ion rechargeable cell
In Built Safety Circuitry
Protection Circuit (Against overcharge, over discharge, over current and short-circuit.)
4.3 volts max voltage and 3.6-3.7 volts nominal voltage


This battery is a 16650, i.e. it the diameter is less than 18650 batteries, this makes it a good battery for 2xCR123 substitution in lights that are to tight for a 18650.
To get the full capacity from the battery it must be charged with a 4.3 volt charger.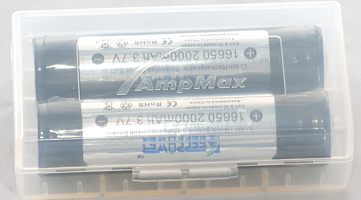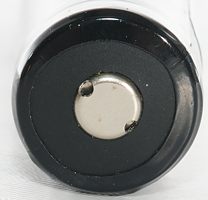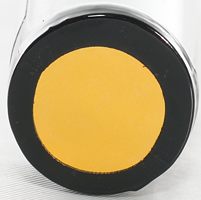 The protection PCB restrict the current to somewhere between 2 and 3A continuous load.




The protection PCB stops this test premature.




The batteries can hand about 3.3A for a short time.






Test with 4.2 volt charging





When charged on a 4.2 volt charger, there is about 80mAh capacity loss.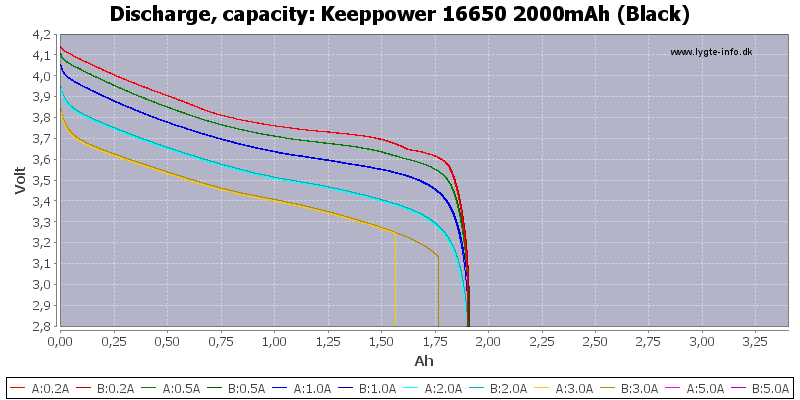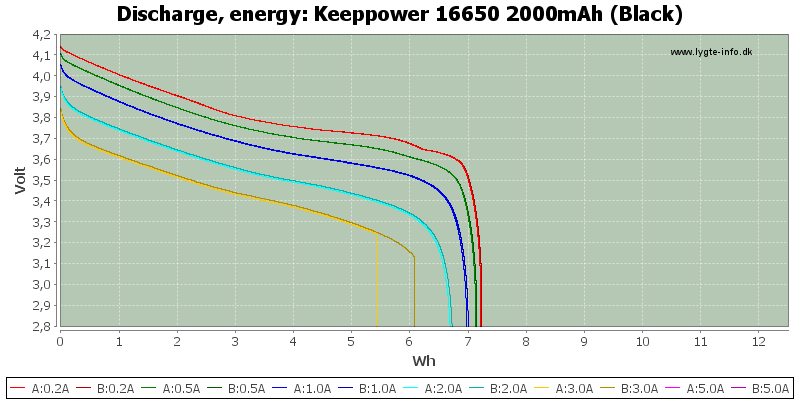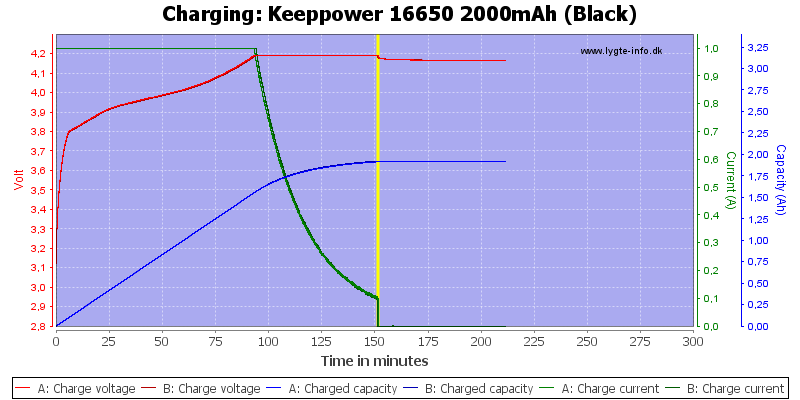 Conclusion

The battery size is interesting and can be useful and because it is a new generation LiIon it has better capacity than 17670 batteries, even when only charged to 4.2 volt. As long as it is used to replace CR123 batteries, the current limit will seldom be a problem.
All in all I will rate it as a good battery.



Notes and links

Keeppower is a OEM manufacturer, i.e. many of the batteries they produce is sold with other names on them.

The batteries was supplied by Keeppower for review.

How is the test done and how to read the charts
How is a protected LiIon battery constructed
More about button top and flat top batteries