Here you go... the Baby Neutral!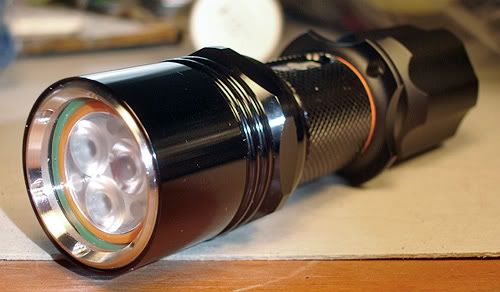 4000K triple XP-G, Shiningbeam 2.8A driver, IMR 16340, Shiningbeam orange O-ring, Lighthound green glow ring, S4 switch. Carlco medium frosted optic.
This is a good take-the-dog-out-to-poop light... nice CRI!
Hey, anyone got a HAIII L2P bezel you wanna sell? I'd love one for this.
Enjoy,
Rich
—
"I am the flashlight king! I can light anything!"