Yesterday I faced 4 of my lights against the largest portion of white wall that I could find in my basement and did a few quick shots. I was curious as to how my new TK35 would fair compared to my manafont 3 mode xml drop-in. I was also curious to see how my modded Trustfire TR-801 with xml-t6 and 2800ma driver from KD would stand up to them. Then just for fun, I took my mr.lite J4 in which I installed an xml-t6 using the factory driver, and threw it into the test as well. These are the lights:
These are the shots in this order:
1.Fenix TK35
2.Solarforce L2X with manafont XML 3 mode P60 drop-in
3.Trustfire TR-801  with xml-t6 (on 16mm star from DX) plus 2800ma driver from KD
4. Mr.lite J4 with xml-t6 (on 16mm star from DX) with factory driver
Note: all shots where taken in highest mode on the flashlight. 
1.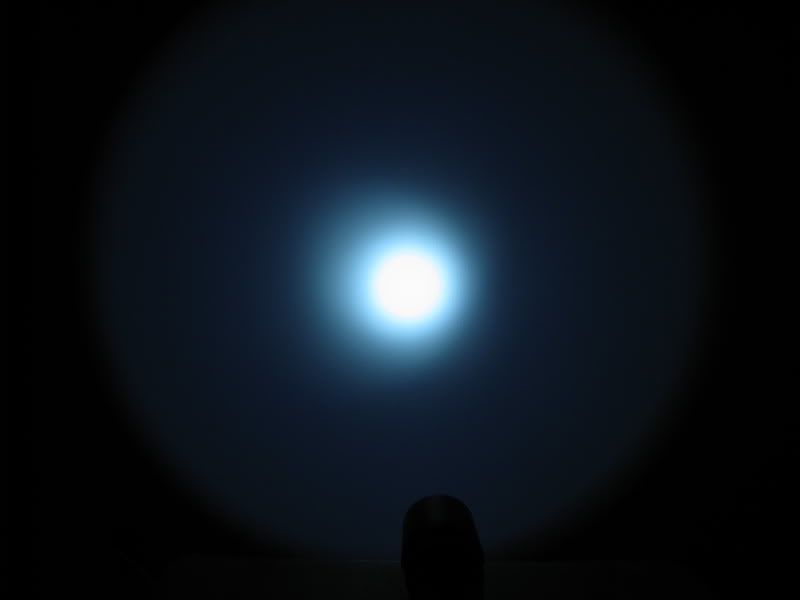 2.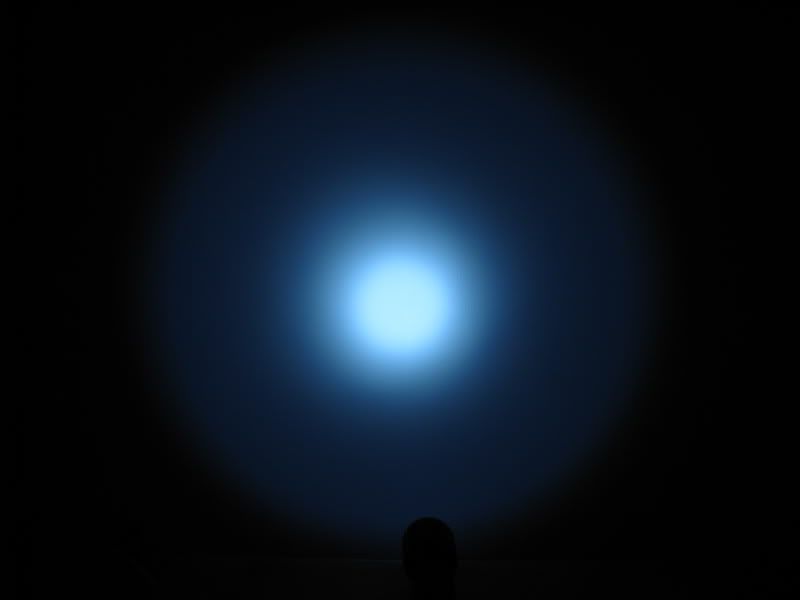 3.
4.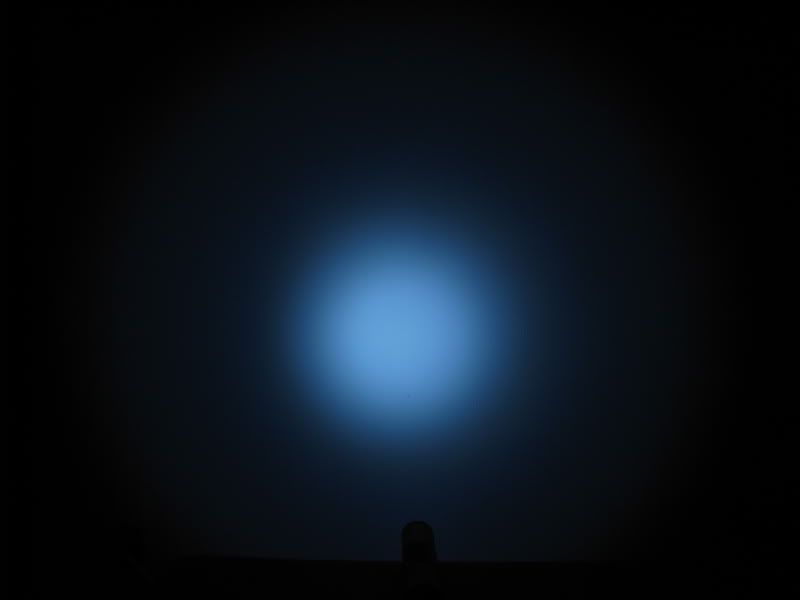 I am sorry I did not have much time so I only took these quick photos in high modes on one camera setting. All shots where taken on my Canon SX100 at an exposure time of 1/50.  The lights where about 1 metre from the wall, while the camera was just behind them.