My fascination with AA battery flashlights continues. My last build was a AA P60, this one has stepped up the ladder one rung to a AA C8. Its only got a temporary pill in it at the moment as the driver planned for it has not turned up yet. It will be the driver out off the BLF mini. If anyone thinks this will not be suitable please chime in. The idea is that it will run on any AA sized battery from NiMH to lithium Ion. LED will be an XP-G2. As the old saying goes a pictures worth a thousand words.
The first few pictures are fabrication shots. Apart from the tailcap and lens retainer the light is made from 1 solid piece off aluminium.
First time out of the lathe.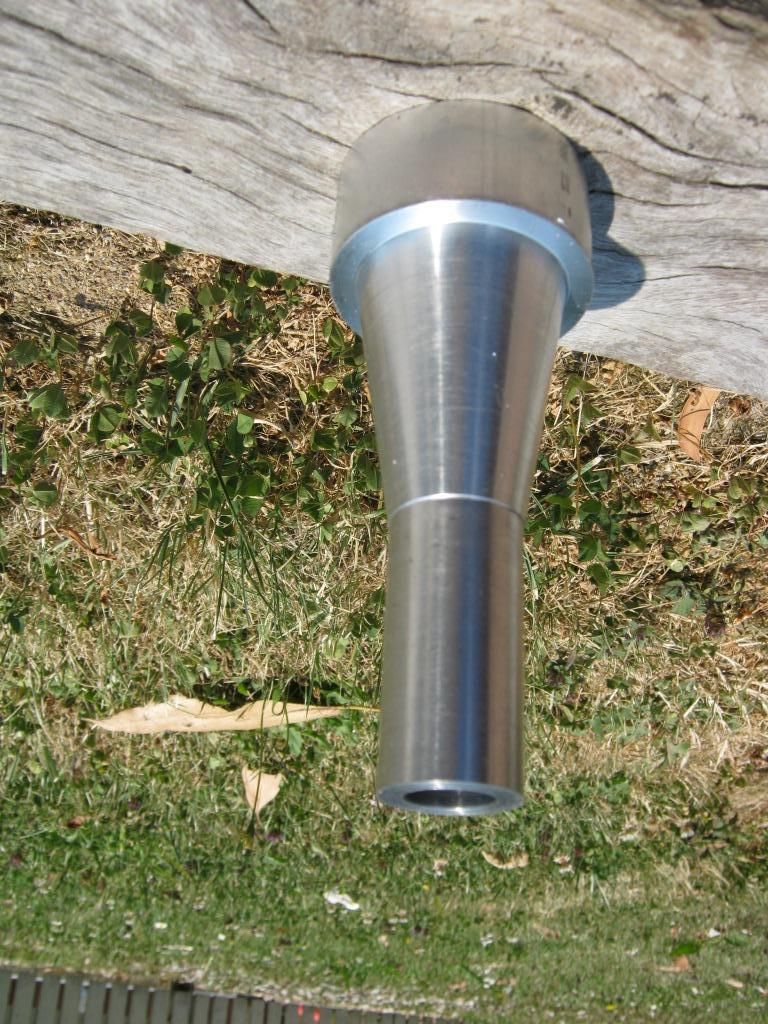 This was an absolute pain to machine as there was nothing to hang onto. The lens retainer is screwed in to stop the end from squashing in. The masking tape is to stop the alloy from being damaged. The jaws have only about 6mm to grip the head. The pencil mark was the finished length. When possible a live center was used in the end.
The tailcap half finished.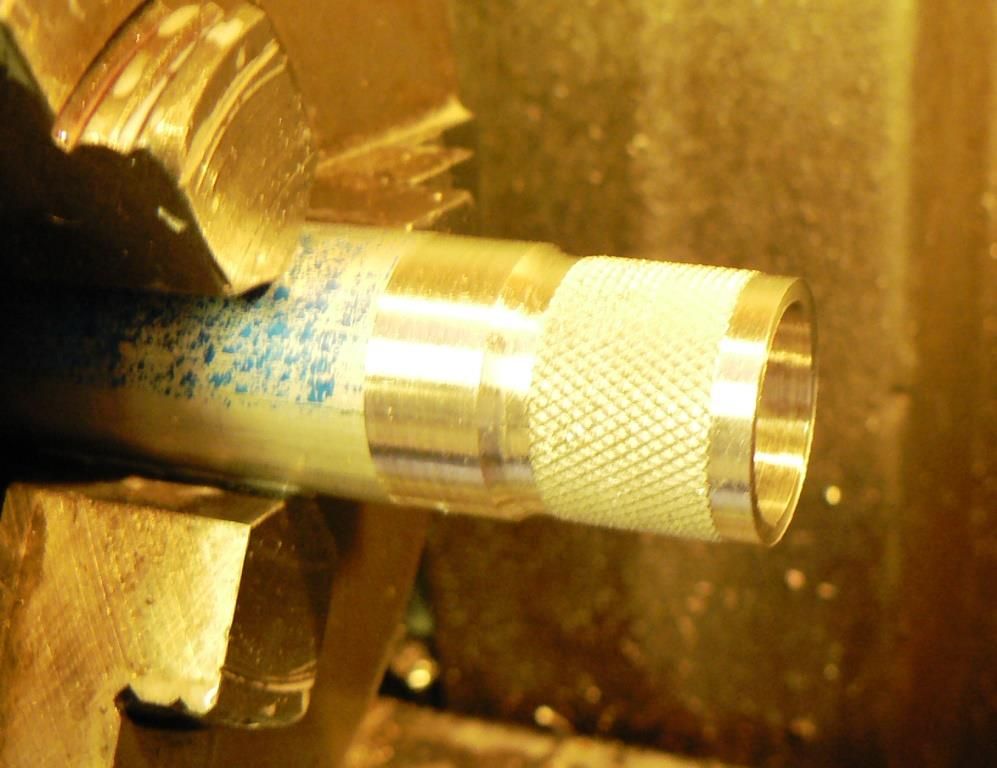 All the machined parts after a quick polish and most off the components used.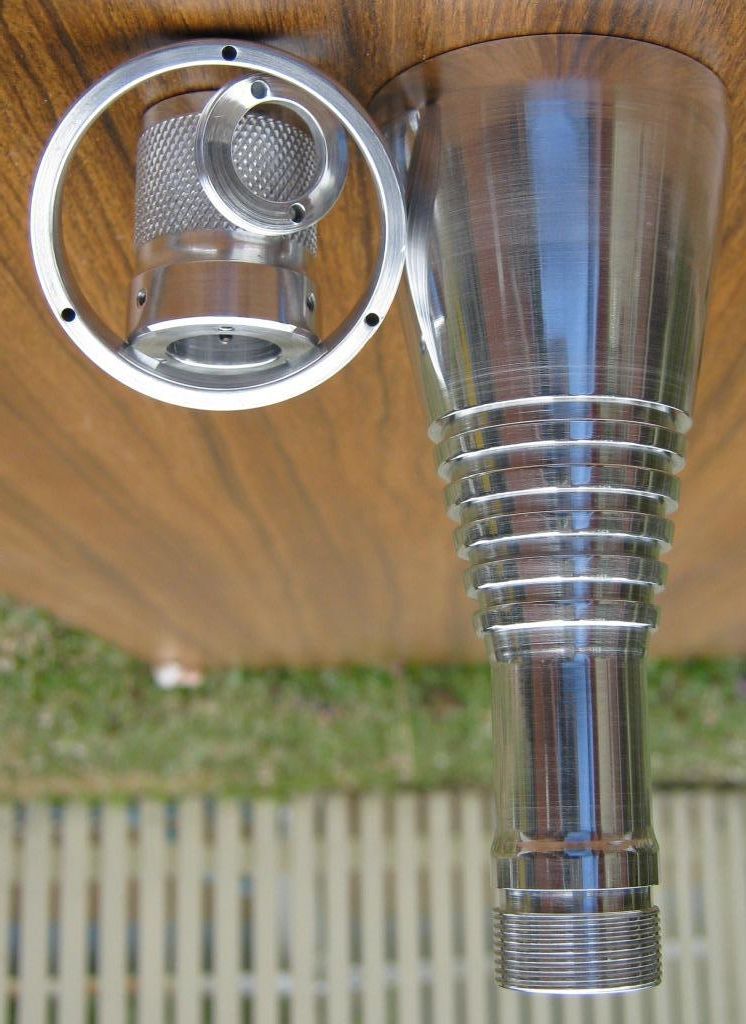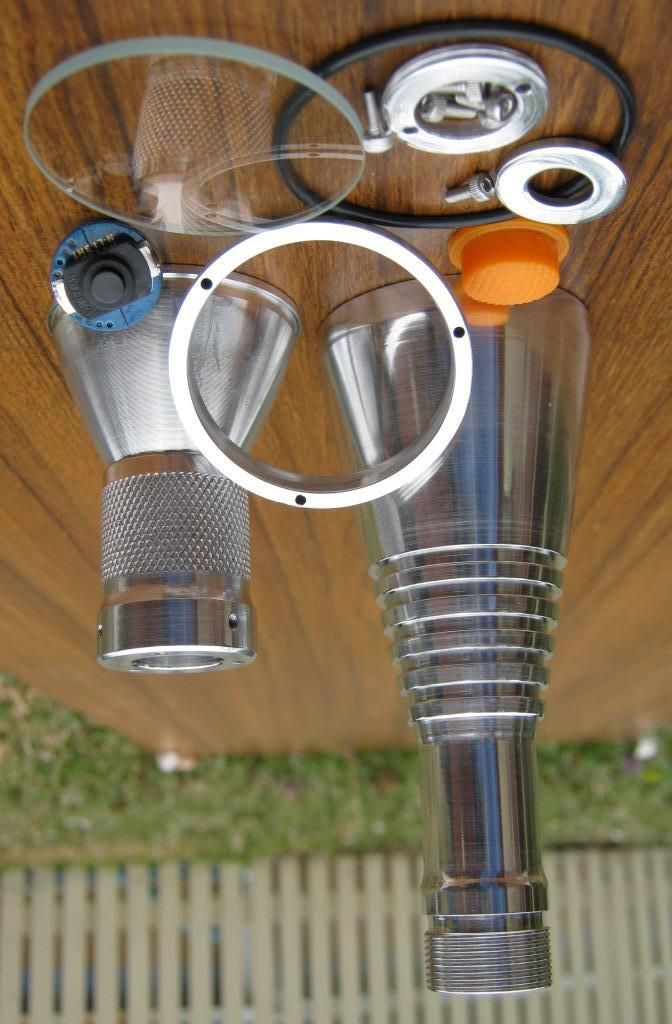 The body along with the reflector used.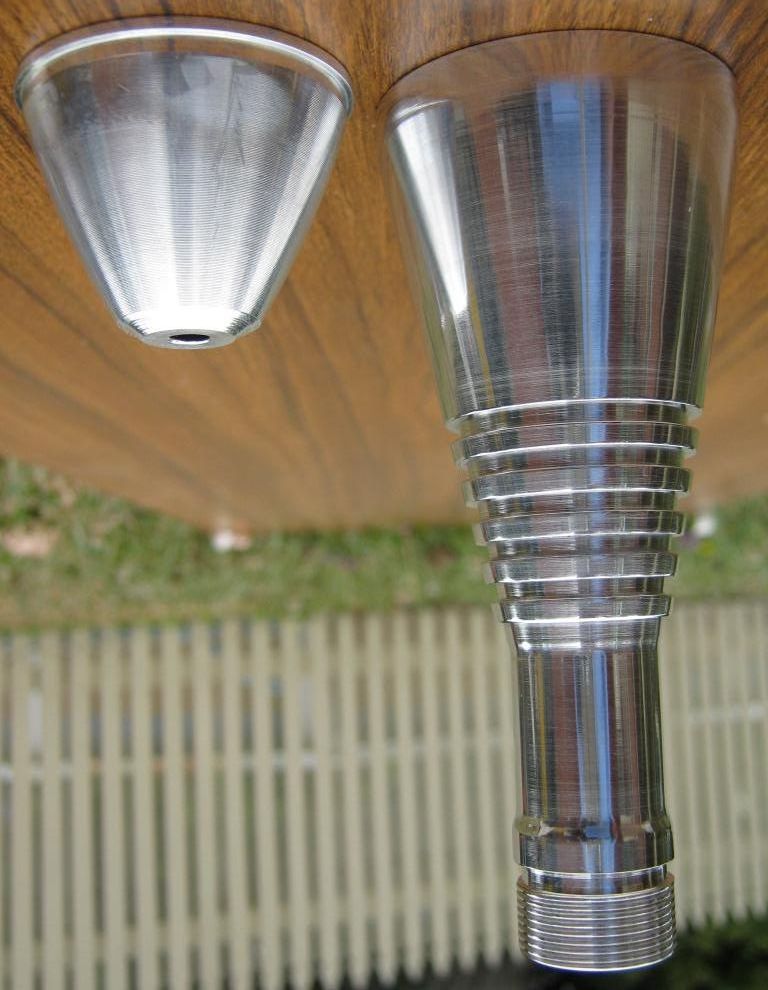 Reflector end view. Its not real clear but the step in the middle is a thread to screw the pill into.
The inside looks a little rough but it has been machined to suit the outside profile of the reflector (with flats).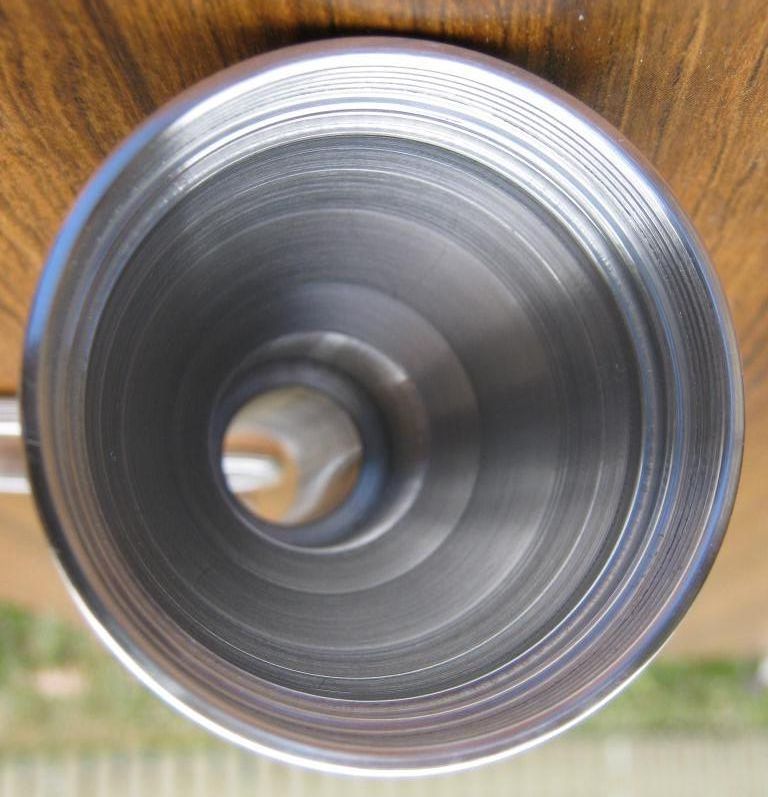 The tailcap before assembly. The threads are 2mm. The picture after is a shot with a match head to give you an idea how small the cap screws and threads are.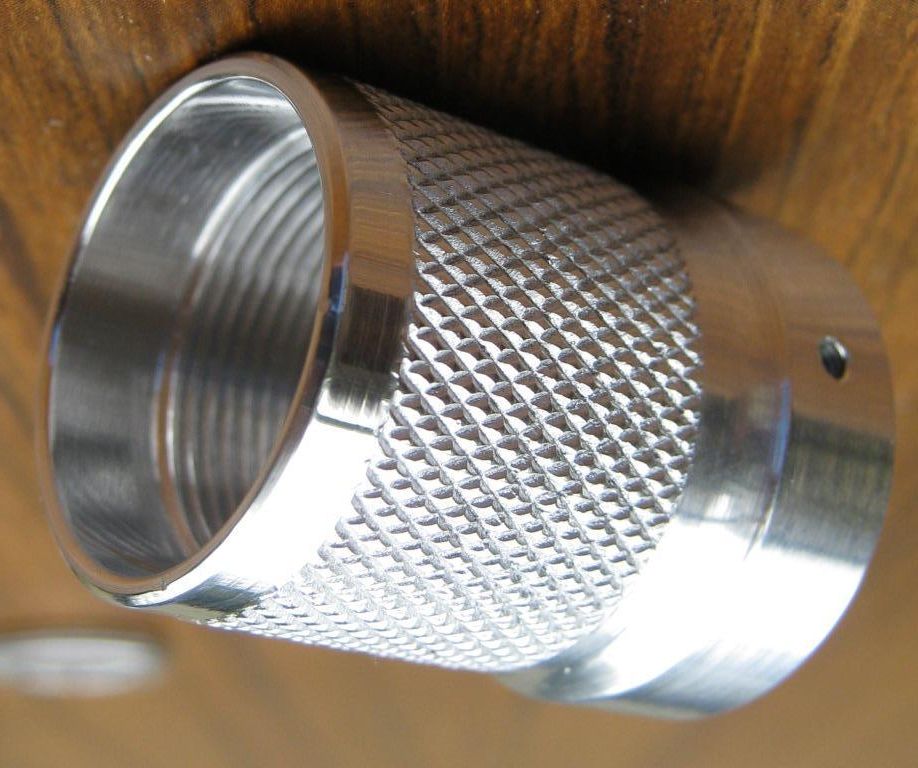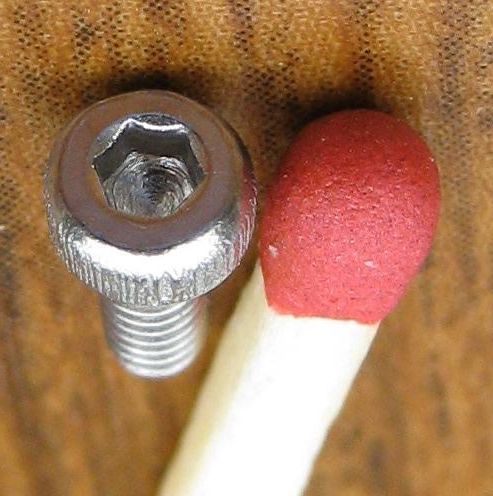 The reflector assembled into the body. The three holes in the lens retainer are 1/16'' and are there so the retainer can be be screwed in and out. I did have some 2mm grub screws to use in the holes but there is not enough metal left for the threads.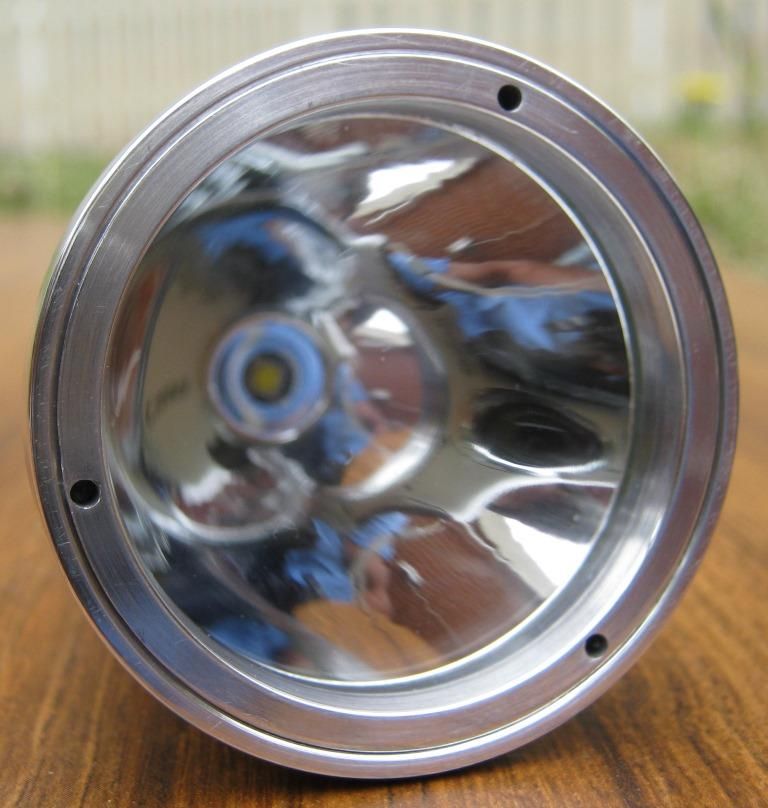 From the front to the rear.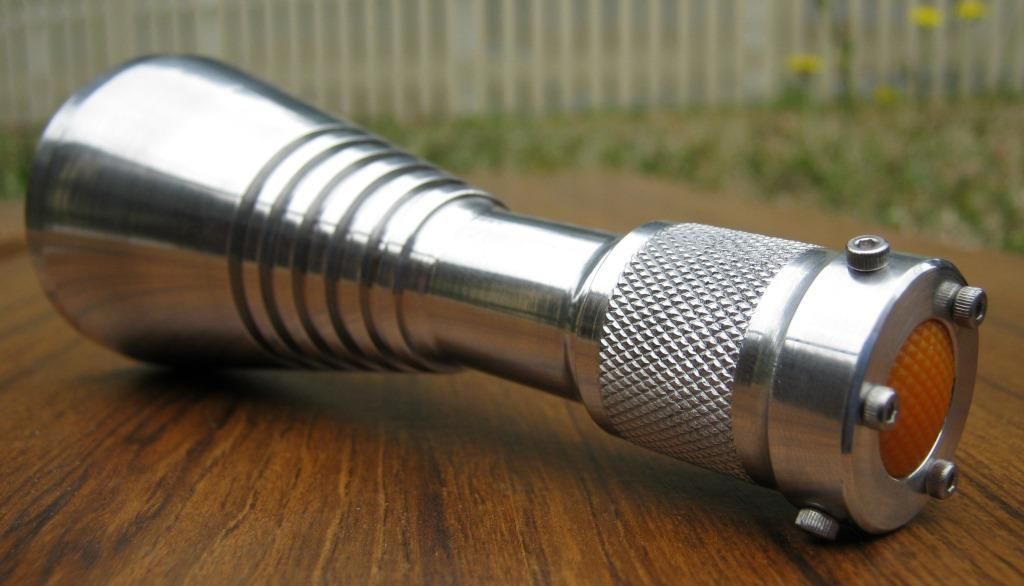 Mini AAA, C8 AA, C8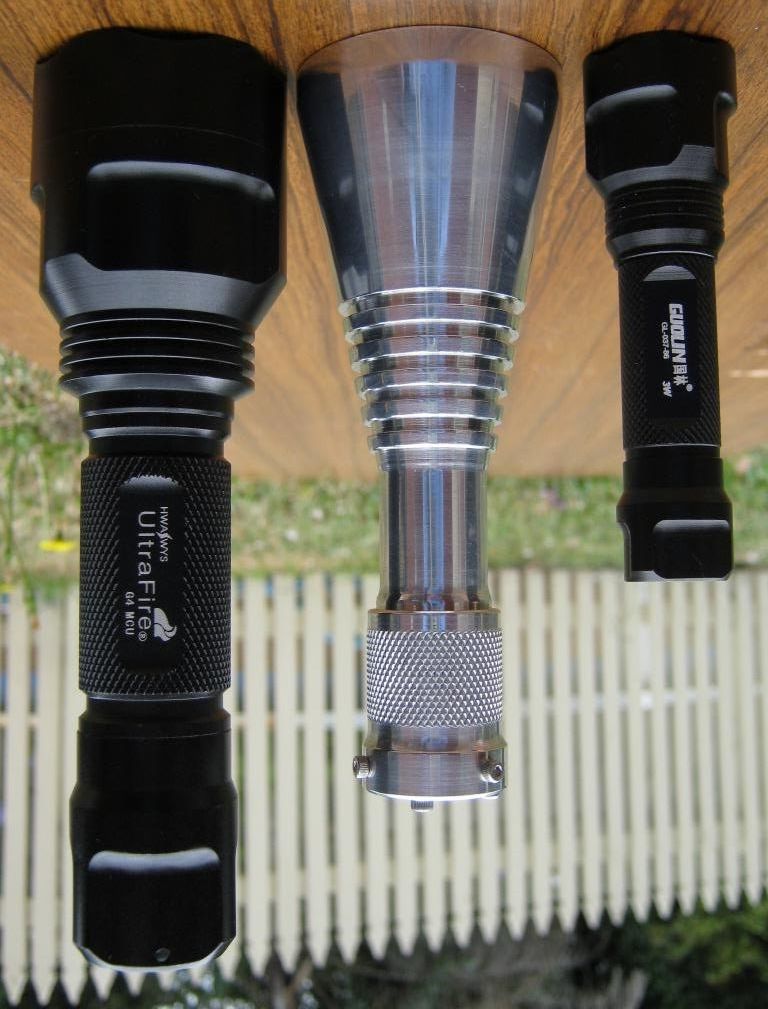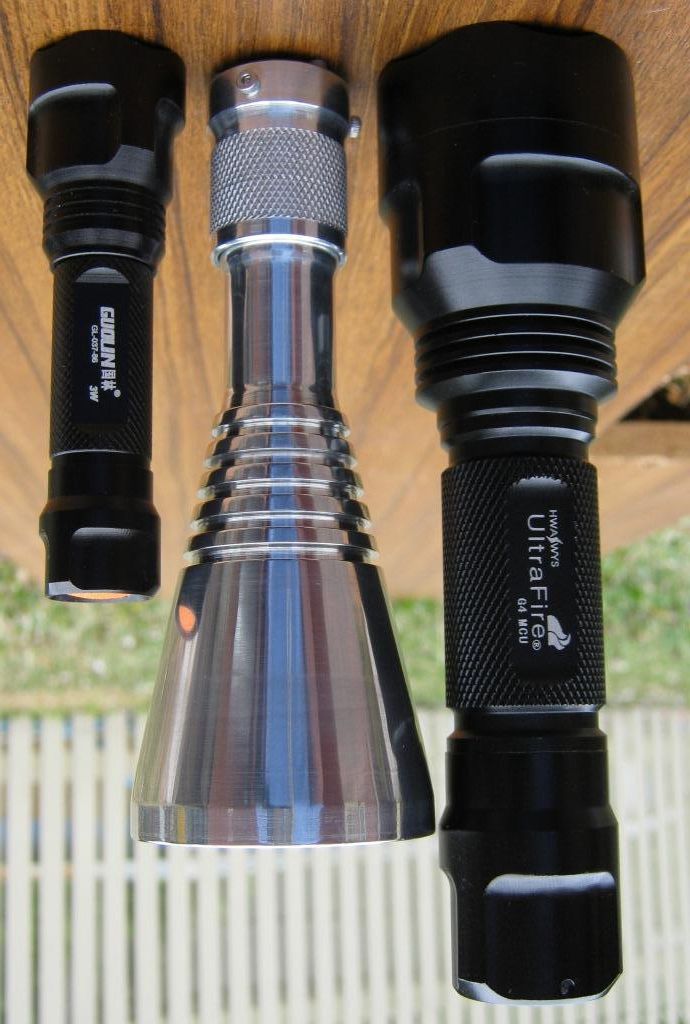 And for now the last shot until the driver turns up. Thanks for reading.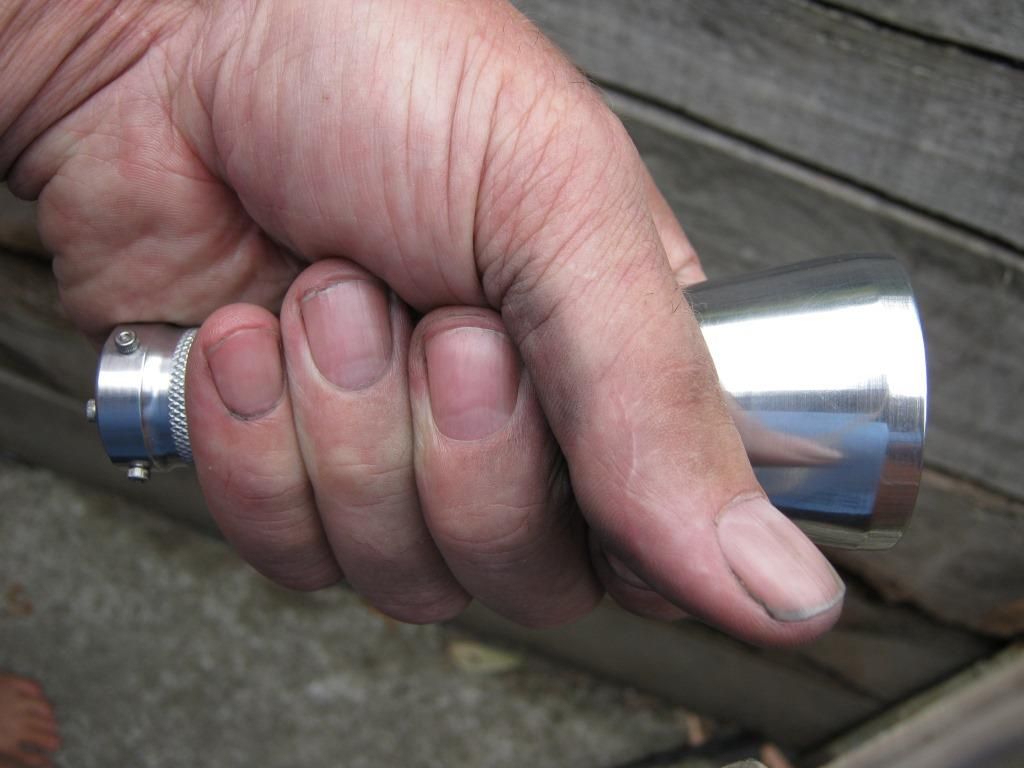 —
djozz quotes, "it came with chinese lettering that is chinese to me".
                      "My man mousehole needs one too"
old4570 said "I'm not an expert , so don't suffer from any such technical restrictions".
Old-Lumens. Highly admired and cherished member of Budget Light Forum. 11.5.2011 - 20.12.16. RIP.