Up for sale is the following light – modded by myself.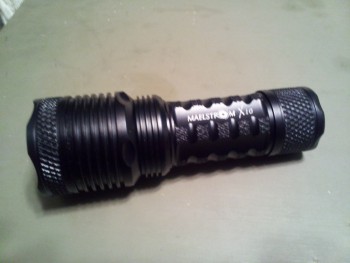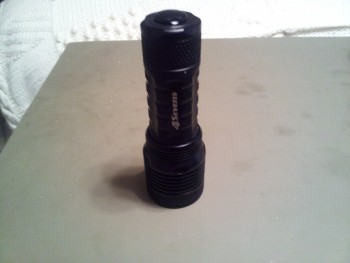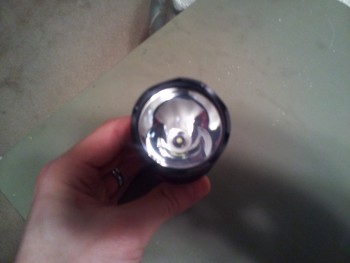 Its a 4sevens (old logo) maelstrom x10 which has been converted to XPG2 for more throw. Host is in 9/10 condition. I measured 51k lux from this light! Light is very nice small pocket thrower (140mm +/- long). Modes are Low/Med/High with memory 2.27a on high. The driver is 7135 based with no visible pwm. For those who are not familiar with this light it has a tactical/momentary twisty tail cap. The button functions as momentary – screw the cap down to keep the light on. The light comes with a holster. Runs on 1× 26650. Light puts out around 500 lumen or so on high and heatsinks very well to the host
These sell for about $100 new, and for $120+ modded by cpf-ers.
How does $79 shipped CONUS or $89 shipped worldwide sound? NOW $60 CONUS/$70 WORLDWIDE If you need a 26650 battery let me know, I have extra.*
my paypal is jmpaul320 (at) gmail (dot) com
I ship all my parcels with tracking (domestic). Worldwide shipments require registered mail for tracking and will be quite expensive – if you are international and want registered mail please pm me for a rate.
—
Would you mind keeping the wrong flashlight?
Best wish, May
Tmart service team

 

PLEASE HELP ME GEARBEsT! IM LITERALLY CRYING!