This is a very quick and simple mod if you have access to a lathe.
I started out with a Small ZUN ZY-123. Bought from manafont to the price of 8.75$
It was really crappy. Which was good, because I had plans for this light.
I modified the P60 reflector.
Its the one on the left side, as you can see, I had to take off quite a bit. So more spill, and a bit less bright hotspot.
Then I took away some paint on the flashlight body for good contact with the P60.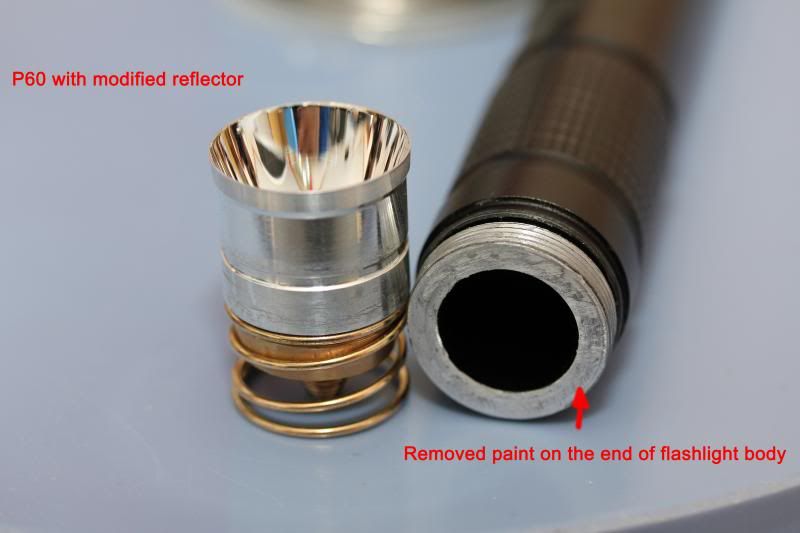 Put the P60 inside the light. And voila. Done!

Compared with other P60 lights.
Do not buy the Small Sun – ZY-B4 for this type of mod. The head is not that good suited. Small opening even though the head have a decent size. And the button will melt. I speak from experience.
The ZY-123 have worked perfectly, and its really comfortable to hold.
Nice, quick and simple mod if you have the tools for the job.
If you are interested in that shiny P60 light. Build thread here.
Thanks for reading.